Bondi Sands has made a name for itself as a go-to brand for affordable and quick self-tanning products. It has recently received a lot of attention on social media with beauty gurus, influencers, and celebrities. You've probably even seen Bondi Sands pop up on TikTok with people raving about the glowing tan it gives them.
A sunkissed glow is a must-have these days, but should you ditch your regular self-tanning lotion for Bondi Sands's innovative foam? Read our Bondi Sands Self-Tanner Reviews to find out if it actually lives up to the hype.
RELATED: 30 Best Ulta Beauty Products: All-Time Faves
What is Bondi Sands?
Bondi Sands is an Australian-made and owned self-tanning and suncare brand founded by Blair James and Shaun Wilson in 2012. James ran a tanning salon and decided to take his business to the next step by partnering with his friend Wilson, creating a brand that offers effective tanning products at an accessible price.
Bondi Sands products use salon-quality formulas to give you the best tan at home while also nourishing and hydrating your skin. They make the iconic Australian summer available to you all year round from different places in the world.
Inspired by the golden beaches of Australia, Bondi Sands takes their commitment to sustainability seriously. Their products are cruelty-free and vegan, and their packaging is recyclable. Bondi Sands also classifies itself as "Reef Friendly" which means their suncare does not include ingredients normally found in sunscreens that cause coral bleaching.
Bondi Sands offers a multitude of tanning products, sunscreens, and body care products. They also have an everyday skincare line with cleansers, serums, and masks. If you are looking for a product for your skin, Bondi Sands is sure to have it.
Bondi Sands Self-Tanner Reviews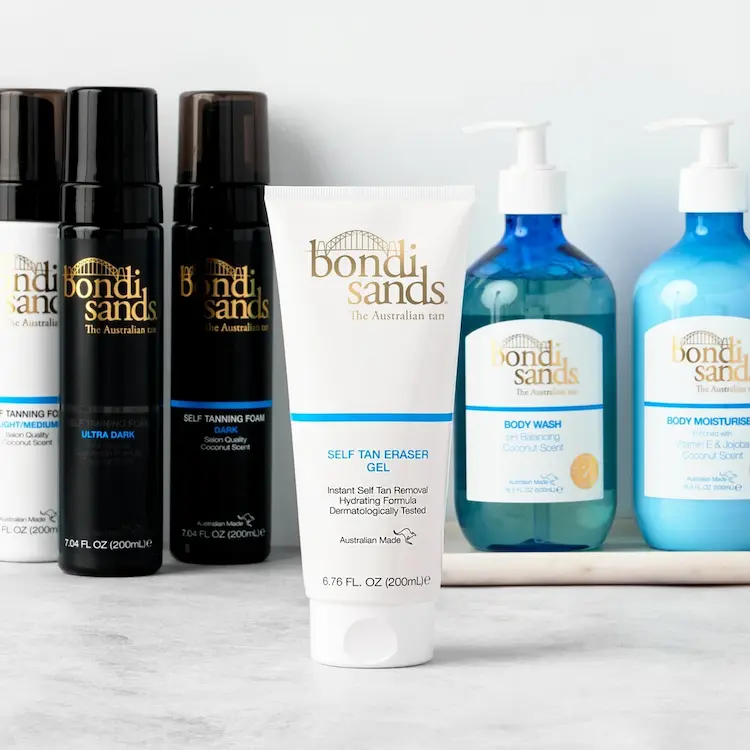 Overall: ★★★★ (4 stars)
Bondi Sands is a great choice if you want to try out a new self-tanner. Their price points are affordable and their award-winning products have garnered quite the reputation.
Even though there are some reviews that say the self-tanners didn't work on their skin, there are mostly positive comments, and most customers have seen really great results with Bondi Sands products.
Pricing: ★★★★★ (5 stars)
Part of Bondi Sands's mission is to make tanning treatments more accessible and affordable, which is reflected in their prices.
All of their tanning products are under $30, which is a little less than average for salon-quality self-tanner products.
Even their self-tanning dark foam is only $24, which is a steal.
Quality: ★★★★ (4 stars)
Many of Bondi Sands's best sellers are award-winning products and very popular on platforms like TikTok. Reviews online are generally positive saying that the self-tanners were incredibly fast-acting and long-lasting. They provided great results with a great, natural-looking color and an even tan.
However, there are a few reviews that were disappointed by their results saying that it took a lot of product and didn't work on their skin. There are some instances of skin irritation, and some say that the product is nothing special.
But all in all, there are thousands of positive reviews around the web that seem to outweigh the negative.
Shipping: ★★★★ (4 stars)
Standard delivery (3-5 business days) to the US costs $5 or is free for orders over $50. Bondi Sands only delivers to Mexico and Canada internationally.
Bondi Sands is also available through Ulta, Target, CVS, and other drugstores.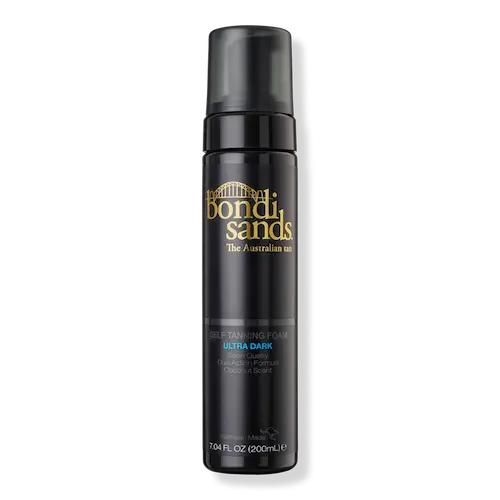 Price: $26
★★★★ 4.6 stars (2,565 reviews)
This product is a Bondi Sands classic. You've probably seen this tanning foam all over your social media pages with people raving about how easy it is to use and how amazing the results are.
The lightweight formula uses aloe vera to nourish the skin and is coconut-scented. This tanning foam is available in three shades: light/medium, dark, and ultra dark.
For the most part, customers have had very positive experiences with this product. For some people, it worked really well and they were able to get an even and glowy tan. However, other people's results were patchy and just would not stay. But with over 2,000 5-star reviews, it's gotta be a home run product.
---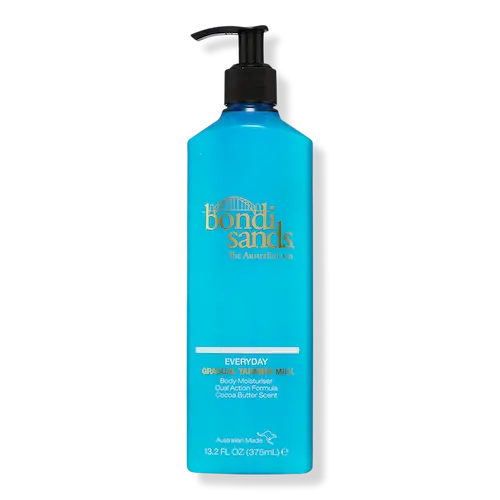 Price: $19
★★★★ 4.5 stars (1,140 reviews)
This product doubles as a self-tanner and a body moisturizer that offers a gradual tan through a normal skin care product. It utilizes aloe vera and vitamin E to hydrate and creates that glowy complexion. This tanning milk is very easy to apply with no special equipment needed. You can use it like an everyday moisturizer, only using your hands to apply to your skin.
Customer reviews say that this Bondi Sands product is a really great gradual self-tanning lotion and works best for a more subtle/light look or to maintain color. As a gradual tanner, it does take a little longer to build up a tan, but it blends easily and isn't streaky. However, there are quite a few complaints about the overly saturated smell.
---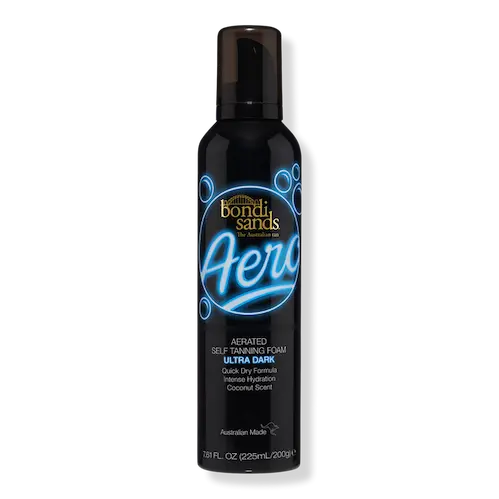 Price: $29
★★★★ 4.5 stars (218 reviews)
This self-tanner is another one of Bondi Sands's award-winning products. The Aero Self Tanning Foam promises a very bronzed complexion with its weightless and quick dry formula. It uses vitamin E and jojoba to hydrate the skin, making your tan last longer. This product is also available in light/medium, dark, and ultra dark.
Many customers love that this product has a very quick and easy application that leaves even and smooth results. The color isn't orange and doesn't leave any streaks. There are some who say that their tan faded away rather quickly, but with so many other great reviews, we think it's worth the hype.
---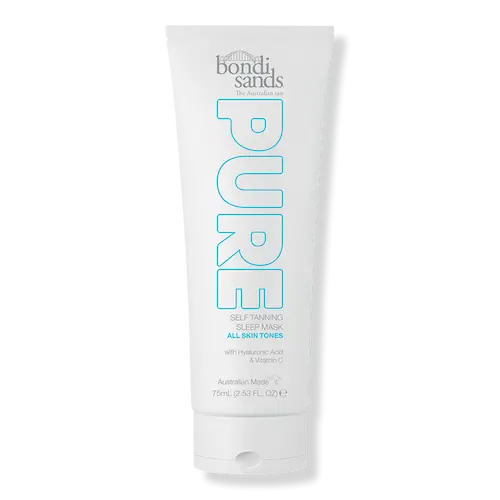 Price: $25
★★★★ 4.1 stars (107 reviews)
The Bondi Sands self-tanning sleep mask is their self-tanning product meant for your face. Left on overnight, this product leaves a golden complexion and hydrates the skin with hyaluronic acid for an even glowier look.
It also uses vitamin C and vitamin E to brighten and repair your skin. This product is dermatologically tested and is suitable for all skin types, especially sensitive skin.
Like other Bondi Sands products, there are many positive reviews, but customers mostly have mixed experiences with the self-tanning sleep mask. Many customers claim that it was easy to use, saw results quickly, and left an even color. However, there are also many customers who feel that it was patchy and gave an orangey finish.
Compare it to Isle Of Paradise Self-Tanning Drops in our review!
What Customers Are Saying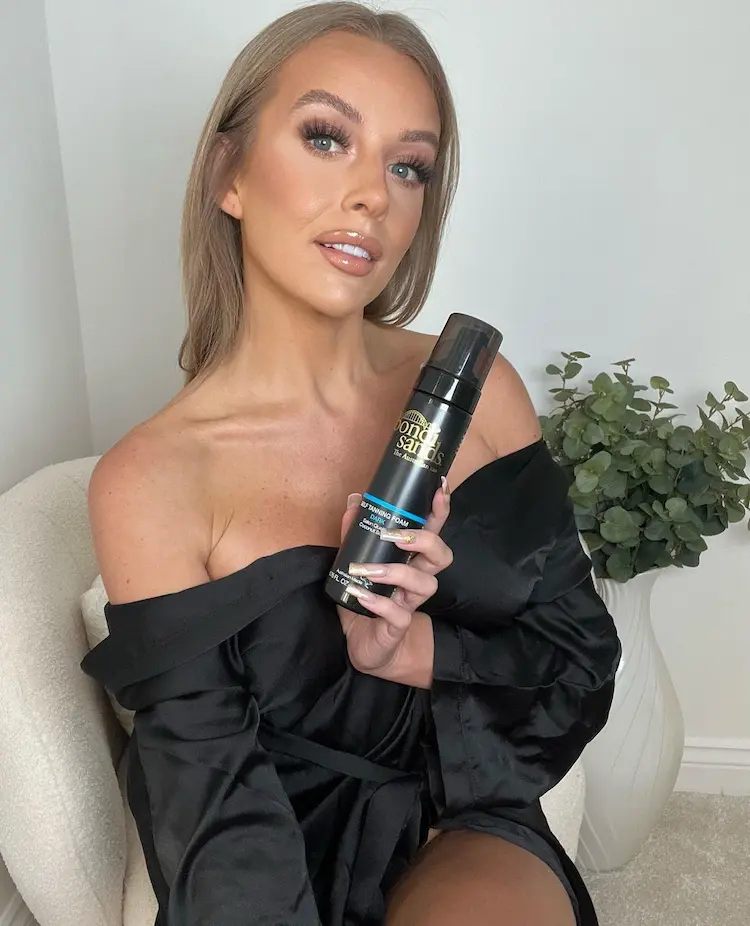 If you still need help deciding if you want to purchase a product from Bondi Sands, take a look at this list we have compiled of the top comments customers have about their experience with Bondi Sands.
Affordable price
Very easy to apply
Feels good on the skin, moisturizes well
Most received an even tan, with a few saying it was patchy
Leaves a nice glowy complexion
Doesn't bleed or transfer
In Conclusion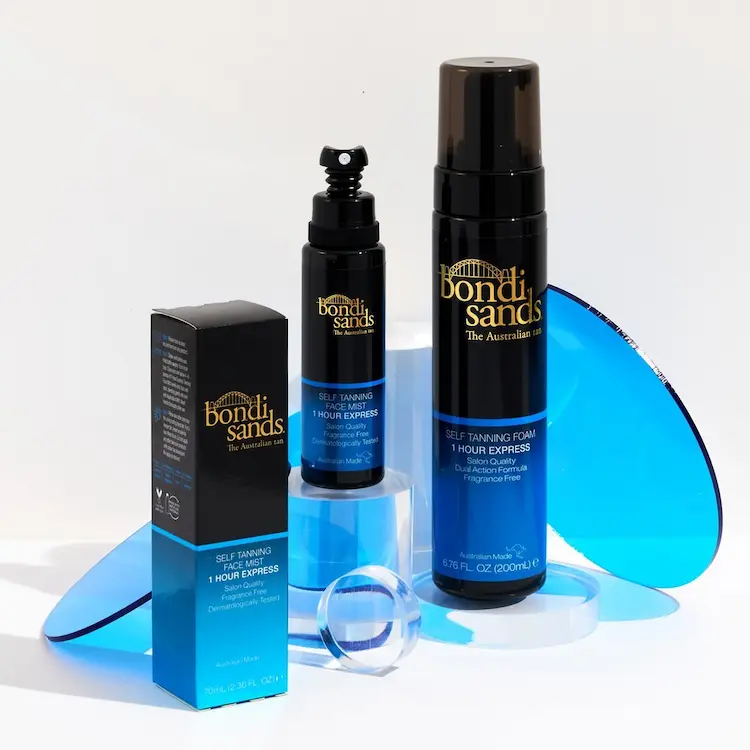 All in all, Bondi Sands is popular for a reason. Their self-tanning products make achieving that perfect sun-kissed glow easy, accessible, and affordable no matter what time of the year it is.
Even though there are a few instances where people were not pleased with their results, there are more customers who had a really great experience with their products and were able to get a beautiful tan. With Bondi Sands, we believe it's worth the hype.
Bondi Sands Alternatives
FAQs
How long is Bondi Sands good for?
Overall, Bondi Sands tanners seem to last a few days to a couple of weeks. However, the length of the tan depends on the product and the person. Some products seem to fade away quicker because of their formulas and application styles, and some people's skin seems to react differently to the tanners. 
Is Bondi Sands cruelty-free?
Yes, Bondi Sands is cruelty-free and vegan!