Nowadays, everyone knows that sun damage is out and SPF is in. Even though a sunkissed glow is a summer must, there are other ways to achieve it besides frying your skin under harmful UV rays.
Enter: Isle of Paradise. They offer several self-tanning products that are vegan, cruelty-free, and are a part of Sephora's list of clean products. As a very pale-skinned person, I am always on the hunt for a good self-tanner. So, I decided to give this brand a shot.
Keep reading for my unsponsored Isle of Paradise Reviews!
RELATED: 20 Best Self-Tanners for that Sun-Kissed Glow
What Is Isle Of Paradise?
The Isle of Paradise is a self-tanning paradise (pun intended). They offer a variety of self-tanning products, most notably their self-tanning drops.
Their packaging is fun and playful, and their products are guaranteed to give a natural, glowing tan, perfect for any skin type.
They also care about their ingredients, using plant-based, cruelty-free formulas for a natural glow.
Isle Of Paradise Reviews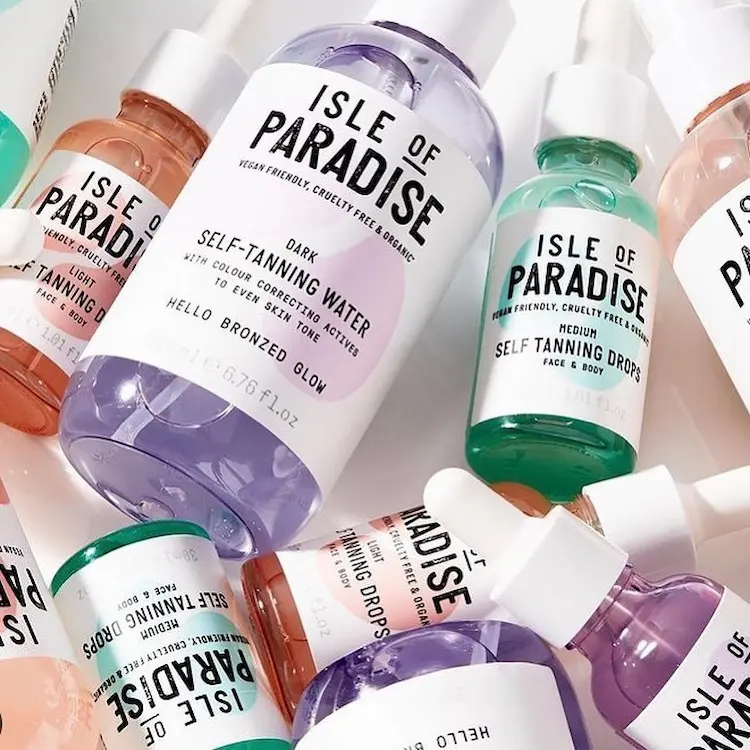 Overall: ★★★★★ 5 stars
When it comes down to it, I was impressed! The products gave me an amazing glow and didn't make me feel greasy or break out.
Price: ★★★★ 4 stars
I'll admit that the price is a little high at $32 per bottle of self-tanning drops, but it makes me feel better knowing that a little bit goes a long way, since the formula is concentrated.
Quality: ★★★★★ 5 stars
Top-notch quality. The products absorbed quickly into my skin and didn't feel greasy, even though I have oily skin. The products didn't turn me orange, either. Bonus!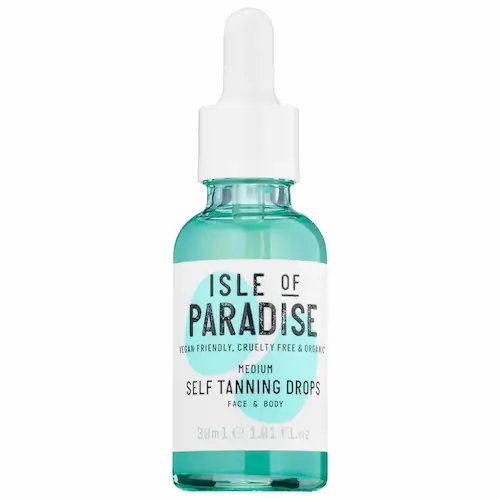 ★★★★ 4 stars (2700 Reviews)
Arguably their most popular product, these self-tanning drops can be added to your favorite moisturizer to build up a sunkissed glow. It contains glycerin to hydrate the skin as well as avocado and chia seed oils to condition and protect the skin's barrier.
I added a couple of drops to my morning moisturizer and applied it to my skin, as directed. It felt really nice and absorbed quickly into my skin; it didn't feel greasy or like it was just sitting on top. I definitely noticed brighter skin, a natural glow, and less redness!
The thing I loved most about this product was how easy it is to work into a skincare routine. The color is gradual, so I just add a couple of drops to my moisturizer and let it do its work.
The directions say to mix in 1 to 2 drops, but I honestly didn't feel like this was enough, especially because I'm fair-skinned. Many customers say they use 4-5 drops per arm and leg.
There are also quite a few comments that mention a bad smell, but I didn't have a problem with it. I noticed a smell when I first added the concentrated drops, but it went away once it dried. If you're sensitive to scents though, keep this in mind.
---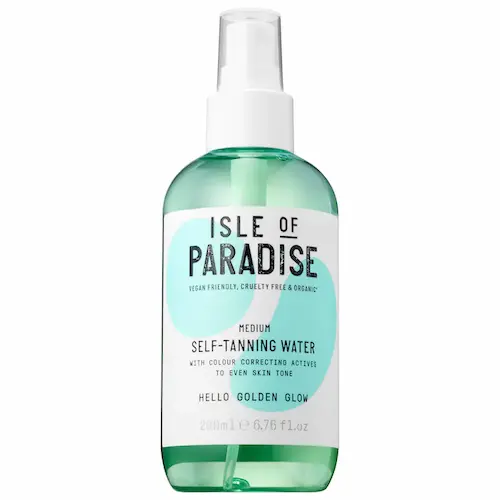 ★★★★ 3.7 stars (1000 Reviews)
This innovative product uses a unique, color-correcting water formula to even out skin tone while also hydrating and plumping the skin. It contains coconut, avocado, chia seed, and eucalyptus leaf oil to deliver ultimately smooth skin.
At first, I was a little worried about using a product that contains so many oils because I have naturally oily, acne-prone skin, but I was pleasantly surprised! I actually liked this better than the drops.
The directions say to shake to activate it, then spritz 2 to 3 sprays onto the skin and rub it in. Once I did this, I noticed an instant glow. It didn't give an immediate deep color, so keep that in mind, but it did give a gradual glow that was perfect for me. Plus, the formula actually made my skin feel amazing! It looked dewy and plump, but not greasy or oily.
I think this product would definitely need to be reapplied every day to every other day to keep the results, but I love adding this refreshing mist to my skincare routine.
---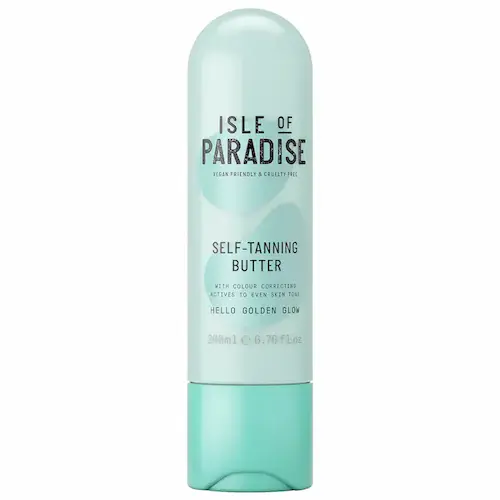 ★★★★ 3.8 stars (527 Reviews)
Although I haven't tried this product personally, I'm dying to get my hands on it. Customers say it's especially great for those with pale skin and gives an even, golden glow. Most say it smells like cucumbers and doesn't have much of the typical "self-tanner smell."
Some customers didn't love that this gives a gradual tan rather than instant color, but I personally prefer a gradual tan. Ultimately, this will come down to personal preference.
Customer Reviews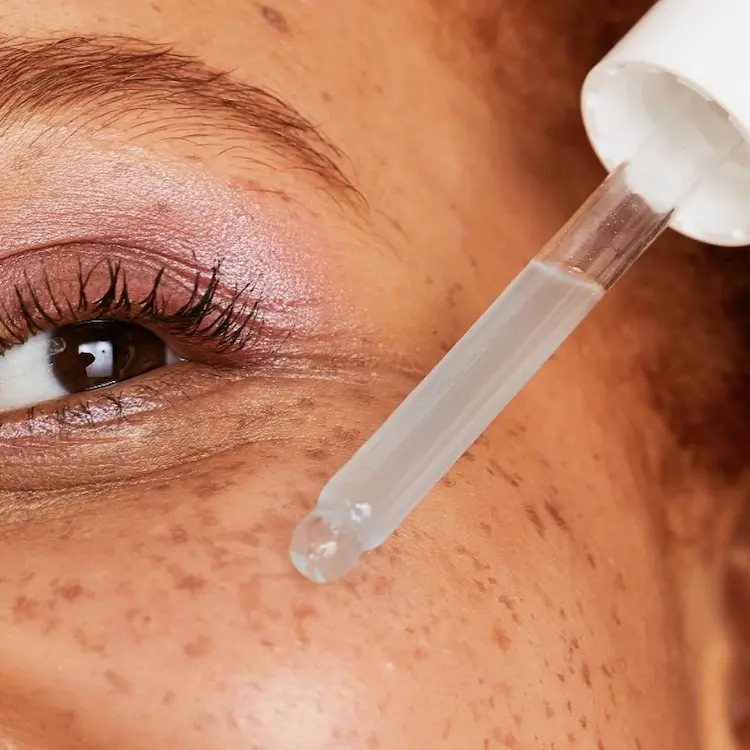 Although I'm a fan of the Isle of Paradise tanning products, you probably want more opinions to get a full grasp of how buyers feel about this brand. After searching through hundreds of reviews online, here are the tops points of feedback about these products:
Gives gradual, natural color
Sunkissed glow
Hydrates the skin
Easy to use
Some say they didn't like the smell
In Conclusion: Worth It?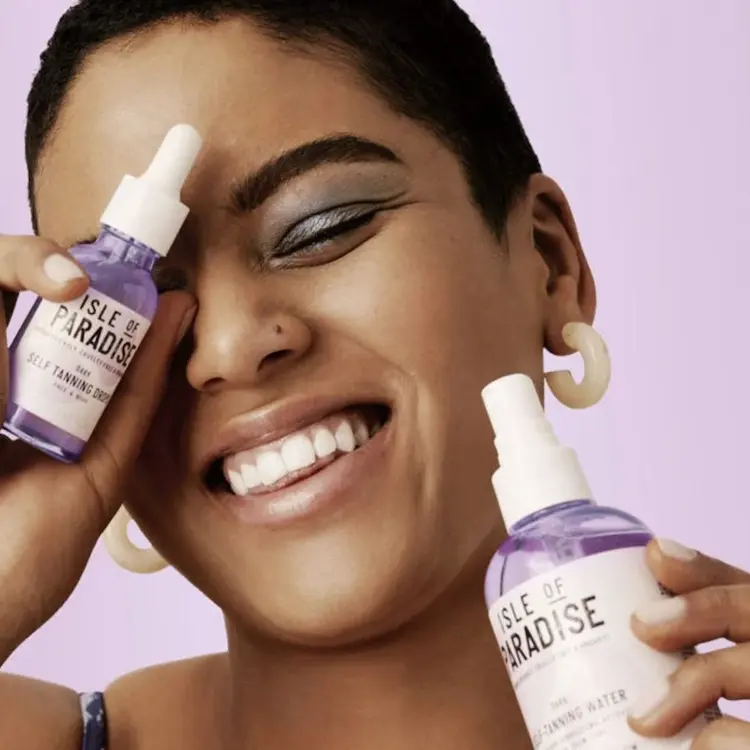 After trying these products for myself, I would definitely say this brand is worth it! My favorite product was the self-tanning water as it gave me a natural, instant glow and didn't break out my skin. It's a new skincare favorite for me.
Like always, skincare products work differently for everyone's skin type, so keep this in mind while shopping and always do a patch test before applying all over!
Isle Of Paradise Alternatives
FAQs
How long does Isle Of Paradise tan last?
According to their website, your tan should last up to 1 week. They encourage you to reapply every couple of days to keep your glow.
How long does Isle of Paradise take to tan?
The brand states that it should take 6 to 8 hours for your tan to develop.
Can you use Isle of Paradise on your face?
Yes, most definitely. You can use the drops anywhere on your body, including your face.