Established in 1837, Hermés is a French luxury designer brand that artfully crafts all things of splendor: leather goods, saddlery, silks, jewelry, and among other things, bags.
Specifically, Hermés is known for their iconic and ultra-rare Birkin bags and Kelly bags.
Though the two look similar in style, their history, functionality, and unique features are what makes the two different.
If you have a goal to snag one of these Hermés bags or if you're just curious about what makes these bags so rare and sought after, you're in the right place to find everything you need to know about Birkin vs Kelly.
Let's start!
Birkin vs Kelly: Overview
It may not seem like there are a lot of differences between the Birkin and the Kelly, but even the slightest variance can be the determining factor on which bag better suits you.
Kelly
Birkin
– Created before the Birkin

– Sells at a higher price point than a Birkin if it has a rare skin

– Has a detachable strap

– Has one handle

– Comes in eight sizes

– Has a more luxurious, structured look

– Often comes in two styles: Retourne and Sellier
– Holds more popularity than a Kelly

– Generally sells at a higher price point than a Kelly

– Described as a tote and is fit for a more casual, everyday look

– Comes in four size options

– Very spacious interior

– Has two handles
Now that we have a general comparison between the two, let's dive into the specifics.
Birkin vs Kelly
Style
The Birkin has a more rectangular shape, almost like a tote.
It has a curved, rounded top paired with two handles you can use to carry by hand or using the crook of your arm.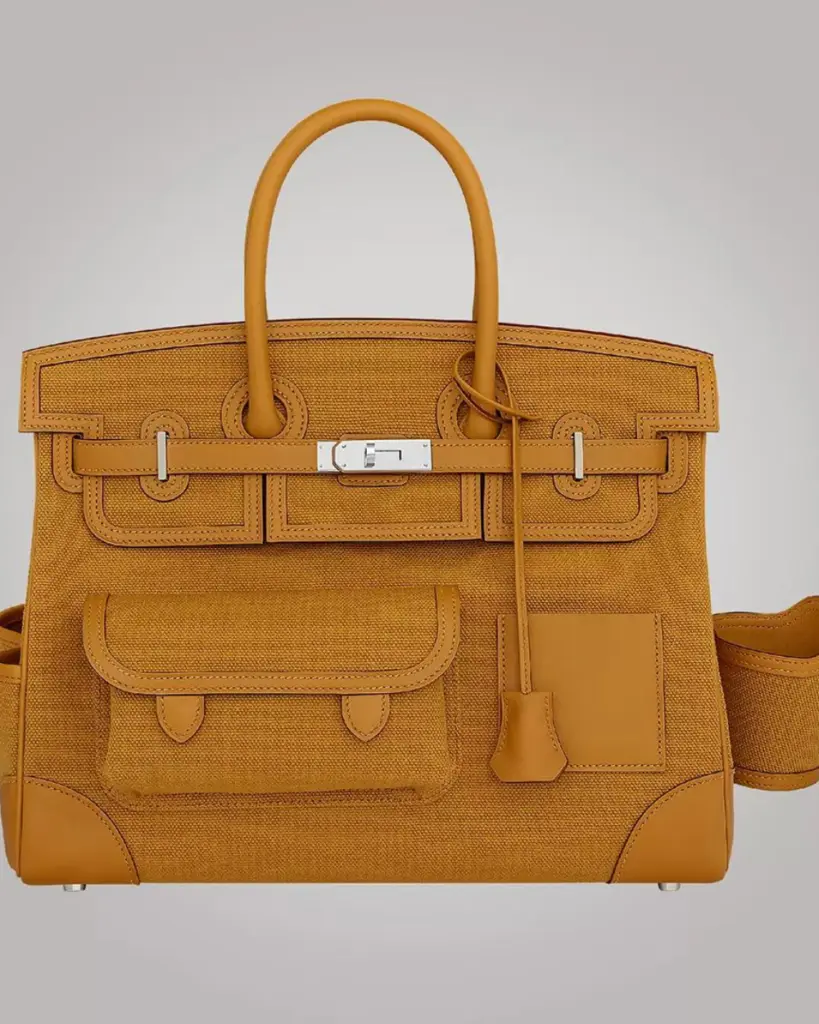 The handles are not long enough to be a shoulder bag, but the bag itself is artisanally crafted and made from the finest leather and materials.
Common materials and skins for the Birkin include lizard, cow, calf, ostrich, and various types of crocodile.
The bag also comes with a flap that you can use to close and lock the bag, or you can keep the flap inside so it's easy to access when you're on the go.
With the best craftsmanship, quality materials, and limited quantities of bags made, it's no wonder Birkins sell for astronomical amounts!
Unlike the Birkin, the Kelly has more of a trapezoidal, sharp shape to it.
The bag also comes equipped with a detachable strap, meaning you can wear it over the shoulder or as a cross-body.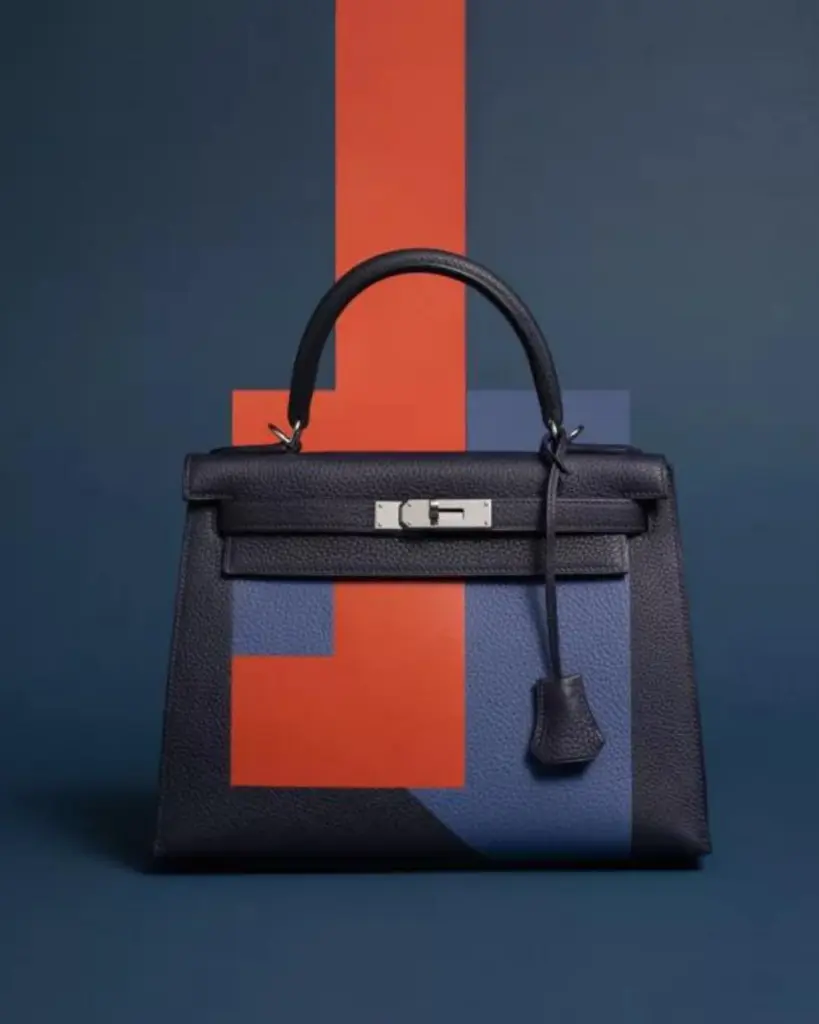 The bag comes in two different styles: Retourne and Sellier.
Retourne style means the stitching of the bag is not seen on the outside, as Hermés craftsmen begin to stitch from the inside, and then flip it out.
The Retourne style is slightly rounder, created with softer leathers to achieve a bit of a relaxed and more casual slouch to the bag.
Sellier style means the artisans stitch from the outside in, so the stitching is visible.
The Sellier style is made with harder leathers, which contributes to its sharper, straighter look. Because of the sturdier material, the Sellier style Kelly doesn't lose its shape easily.
Size
The Birkin comes in four sizes: 25, 30, 35, and 40 cm.
These numbers indicate how many centimeters the Birkin is across the base of the bag, so a Birkin 40 would be the largest size of the Birkin Hermés currently offers.
As mentioned before, the Birkin has a tote-like shape to it, and a big part of that is because the interior is meant to hold a lot.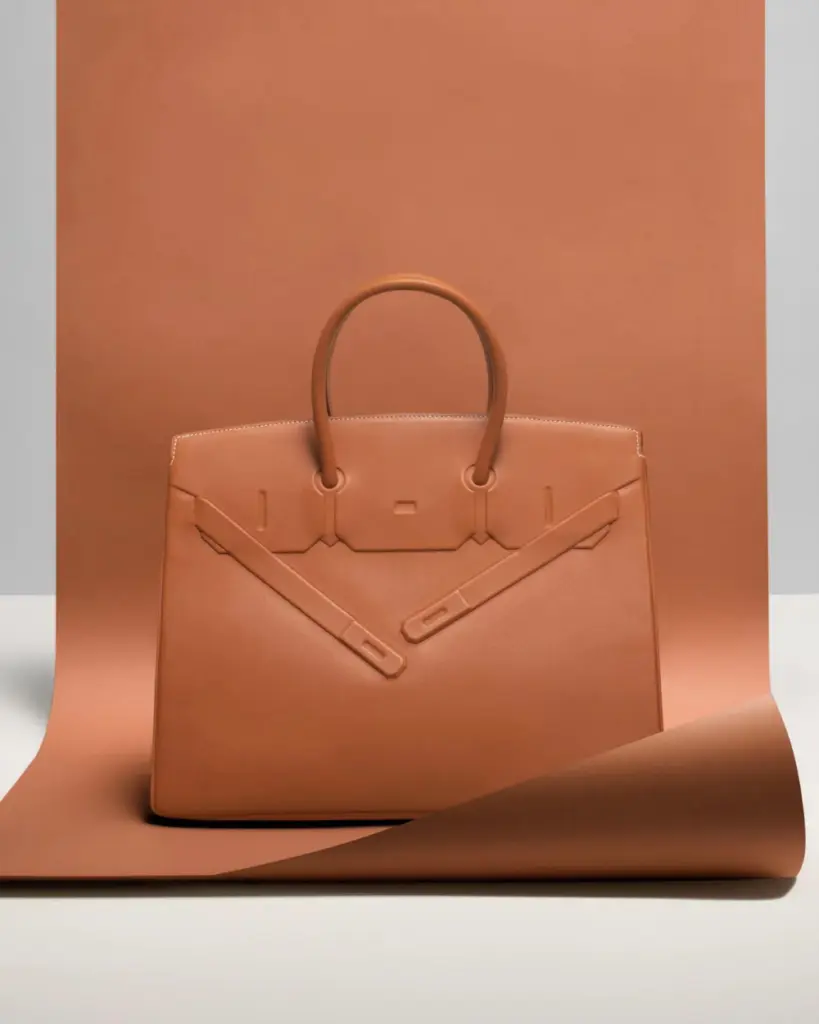 In fact, the famous story of how the Birkin came to be comes from the actress Jane Birkin, who was known for carrying a wicker basket to hold all her belongings.
Jane Birkin and then-ambassador of Hermés, Jean-Louis Dumas, were seated together on a flight.
When Jane Birkin's wicker basket toppled over and spilled all her items, she wished for a bag that would have the functionality to keep up with her lifestyle.
Thus, the Birkin 40 was born.
The biggest of the Birkins can hold a laptop, makeup bags, an umbrella, and really anything you need when you're out and about.
Meanwhile, the Kelly bag comes in eight sizes: 15cm, 20cm, 25cm, 28cm, 32cm, 35cm, 40cm, and 50cm.
There are a lot more size options for the Kelly bag. In fact, Kelly 15 and Kelly 20 are known as mini Kelly's, while Kelly 40 and Kelly 50 are considered best for traveling.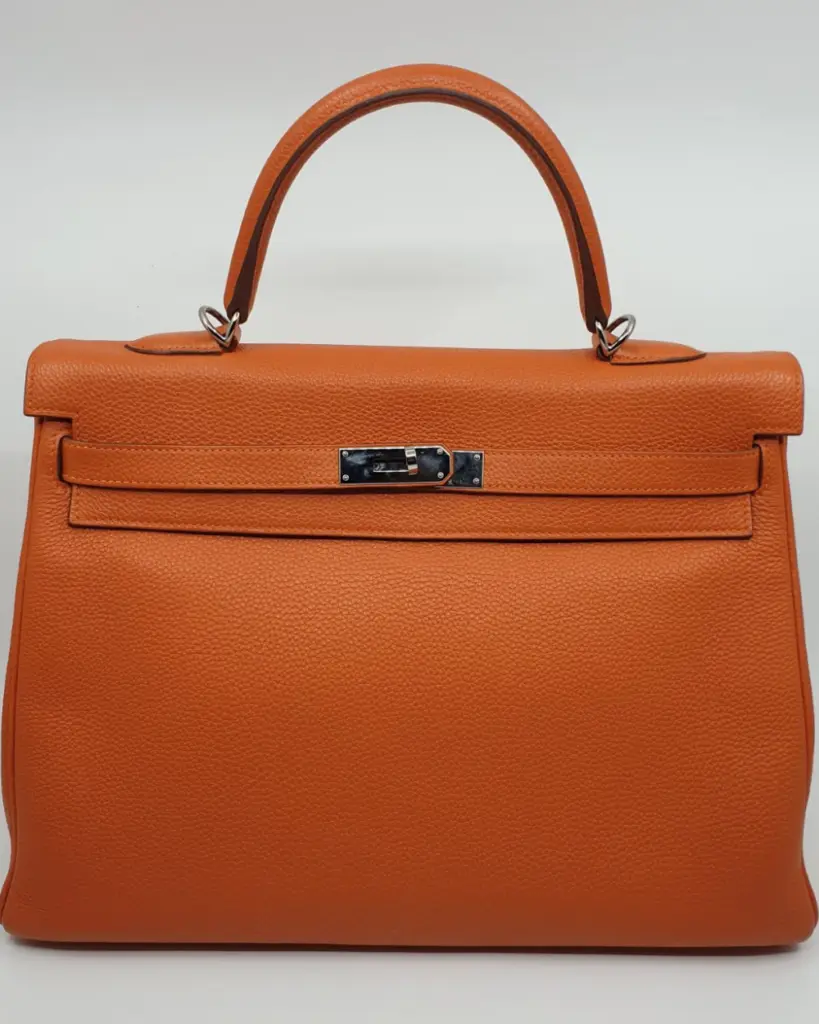 For casual use, Kelly 25-32 are the most popular choices, as they hold an adequate amount of room for essential items like your wallet, phone, a small notebook, and other smaller objects.
Depending on the size, the bag is perfect to use during the day, and luxurious enough for those special evening nights.
FAQs
Is Birkin better than Kelly?
It really just depends on what you want out of a Hermés bag. If you want something better suited for everyday use to hold all your belongings, the Birkin is the one for you. If you want something more for just special occasions, the Kelly bag is what you want to bring!
Is Birkin more expensive than Kelly?
Generally, yes. Both bags are extremely difficult to get a hold of, but because of the reputation the Birkin holds in pop culture in addition to the fashion world, the demand and desire for the Birkin typically makes it sell at a higher price point.
Of course, the price of a Birkin and Kelly boils down to the size, leather, hardware, and overall rarity of the bag. 
Is Birkin more popular than Kelly?
Yes. The Birkin bag has a bigger presence in the media, like when it was featured in an episode of Sex & the City. 
Birkin has also been mentioned plenty of times in songs by artists like Cardi B, City Girls, Drake, and Migos. Celebrities like the Kardashians and Victoria Beckham also have impressive Birkin collections. 
Conclusion: Which Bag is Better?
Truthfully, with how impressive Hermés crafts the Birkins and the Kellys, they are both winners in their own respective ways.
Both bags cater to their own audiences — Birkins for people constantly on the go who want a more casual style with easy access to their belongings, and Kellys for people who want a more upscale, formal look.
Needless to say, both bags are great investments. If you're lucky enough to get one, you immediately have an intricately hand-made bag, a beautiful place to put your belongings, and bragging rights!
And, while you might not be able to find either bag on the Hermes website right now, you can usually find them on reputable resell sites like the Kelly and Birkin bags on Rebag.