Looking for the best Italian handbag brands? Below, we share the top brands for luxury Italian style.
There are countless handbag brands that are notorious for elegant quality and tasteful design. However, what is it particularly about Italian handbags that stand out from the rest and draw our attention?
The high quality of Italian handbags is based on two major factors: Italian craftsmanship and outstanding leather quality. 
Italian leather is so expensive because many believe it's better than other leathers around the world. There are other meccas for leather tanning and other methods that can provide quality leather, but few compare to that of the vegetable tanning that Italian leather undergoes.
After hundreds of years of perfection, the leather-making process produces a softer, more comfortable feel to the finished leather, making it better for wearing and toting.
When you are buying an Italian handbag from the country itself or through a popular Italian brand, Italian leather is essentially the go-to for premium leather.
Now that you know a little more about Italian leather, here are some of the best Italian bag brands to shop.
Best Italian Handbag Brands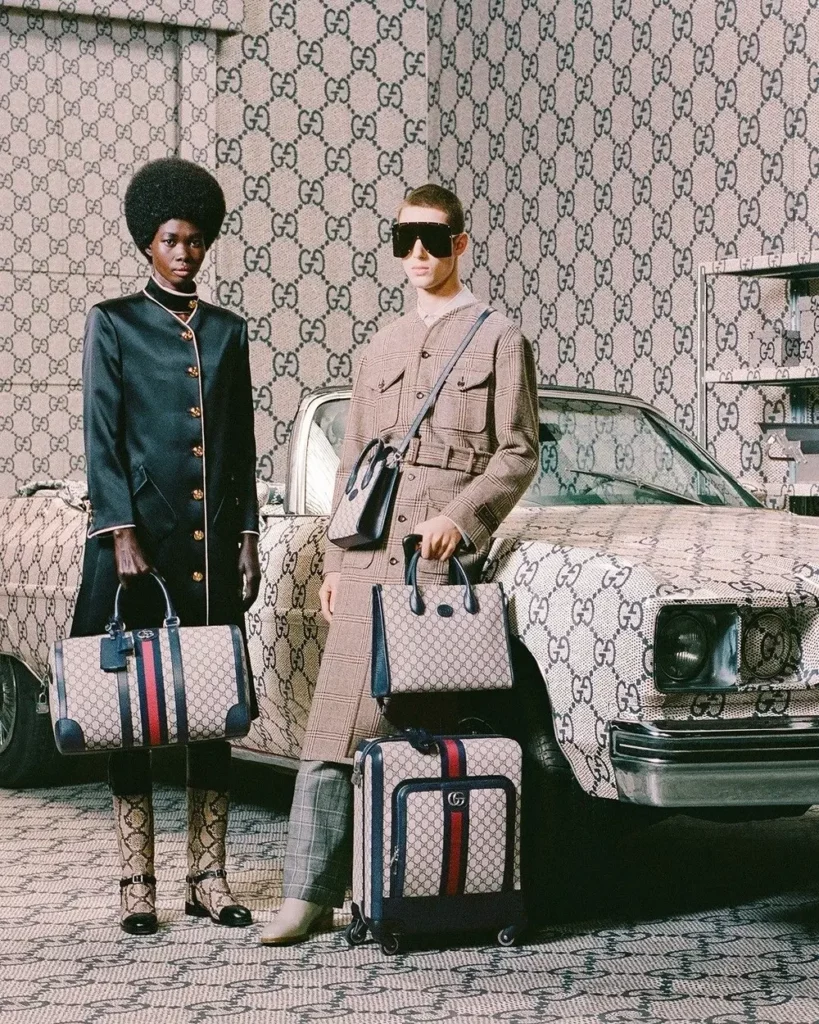 Price range $800 – $7500
This legacy label is considered to be one of the oldest and most prestigious Italian handbag brands. Since 1921, Gucci has thrived in its careful craftsmanship, high-quality materials, and attention to detail.
They are known for their iconic green and red stripe style (although they have plenty of other style options available), as well as the double "G" monogram that is always detailed on their handbags. From its revolutionary bamboo handle bag to its belt bag, Gucci remains a timeless and elegant choice for wealthy travelers and fashionistas.
---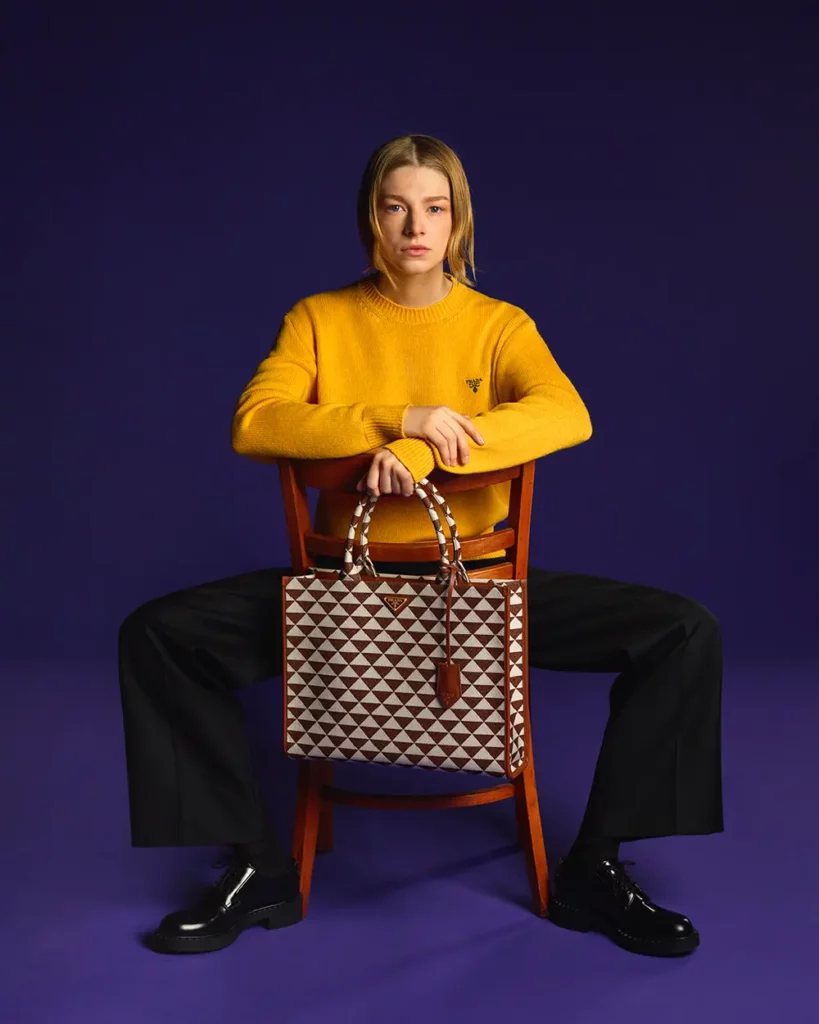 Price range $800 – $4000
This opulent label has reigned supreme as an iconic Italian handbag brand since 1919. The Prada group was born from the initiative of two brothers: Mario and Martino Prada.
Its prime feature is using detailed Saffiano leather along with modern and minimalist designs that don't make a huge statement. Prada handbags remain a timeless accessory symbolizing luxury and style.
---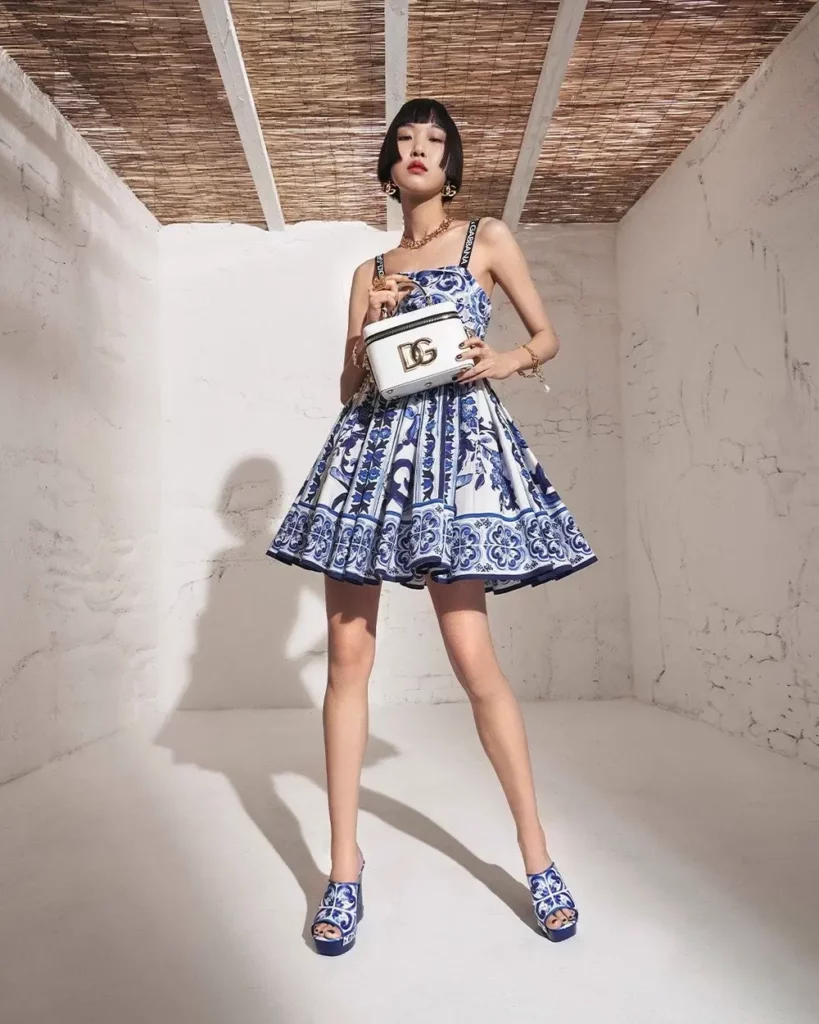 Price range $750 – $9000
Quality leather mixed with vivid creativity is what defines Dolce & Gabbana. The fashion house was founded in 1985 by Domenico Dolce and Steffano Gabbana.
Their more recent designs feature a crossover DG logo in gold-plated metal that elegantly finishes the handbag. The Italian brand has established an identity combining classics, innovation, and femininity.
---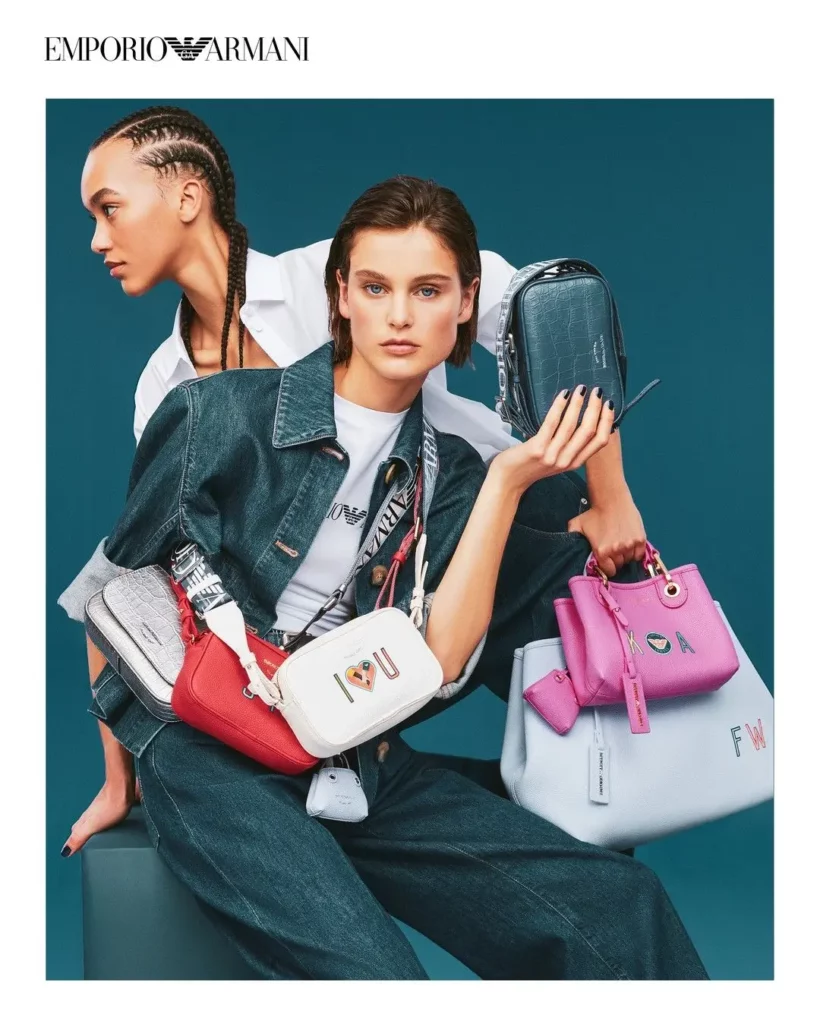 Price range $250 – $800
Headquartered in Milan, the brand was founded by Giorgio Armani in 1975. Armani has established itself to be a high-quality and luxurious handbag manufacturer with a bold global presence in its minimal and refined design, elevating any look.
Compared to many other Italian handbag brands, Armani would be considered relatively young.
---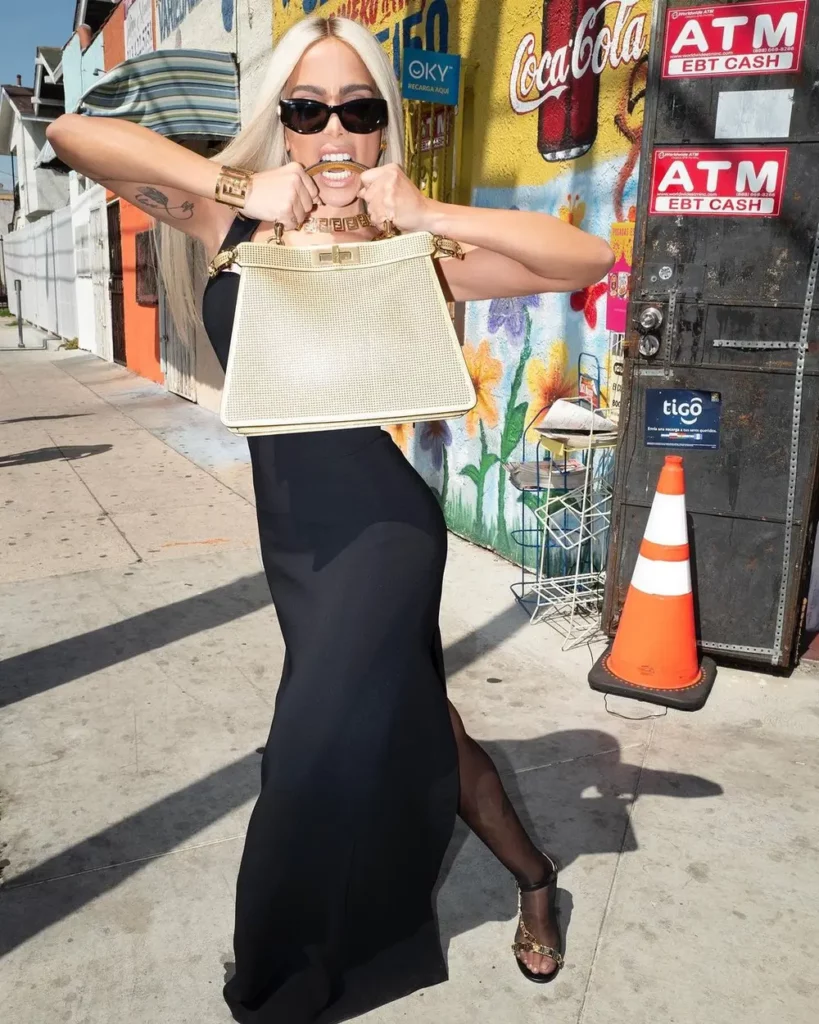 Price range $650 – $5000
The house of Fendi was founded in 1926 by Edoardo and Adele Fendi. Out of its entire design portfolio, the Fendi Baguette is the most iconic and revolutionary bag in the Italian leather handbags scene.
The success and popularity of the baguette collection were what drove the brand's popularity in the 1990s and 2000s. Fendi remains an inventive and timeless handbag brand.
RELATED: 16 Best Designer Handbags That Are Worth Buying
---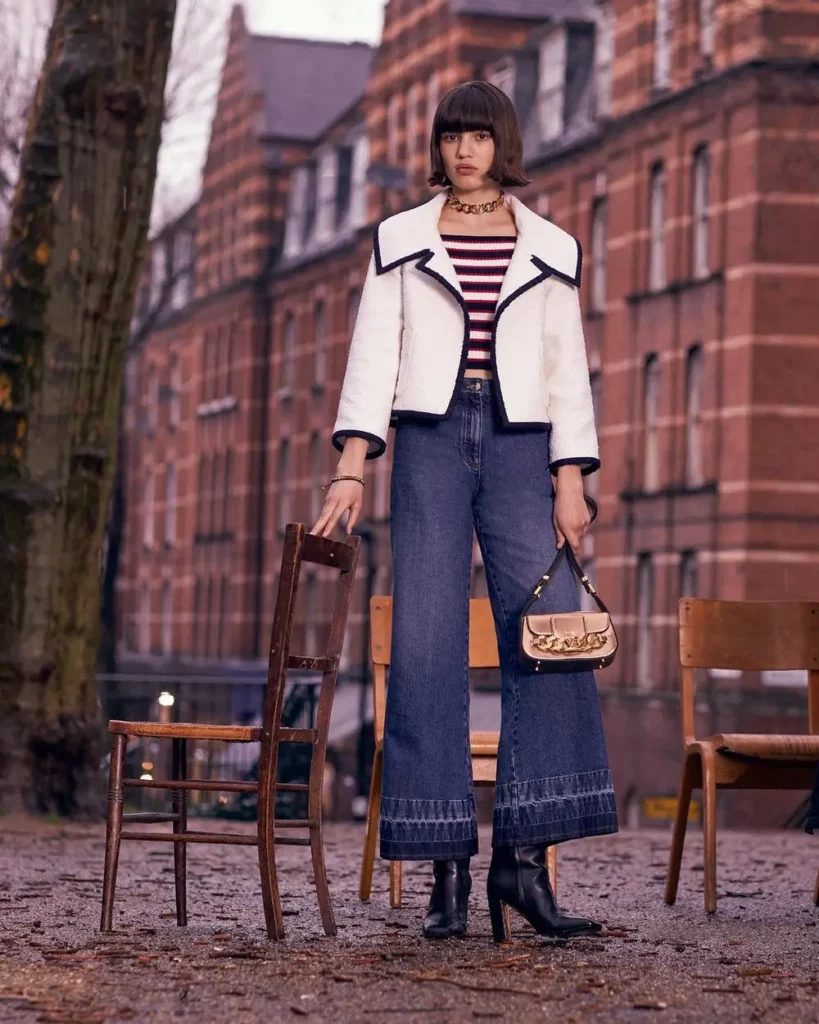 Price range $3500 – $5000
Valentino was founded in 1957 in Rome as a luxury house and it was officially launched in 1962 with a fashion show at Palazzo Pitti.
Their designs can range anywhere from minimal to informally colorful. Over the years, the designs have taken sophisticated makeovers to become a handbag brand with luxurious flair.
---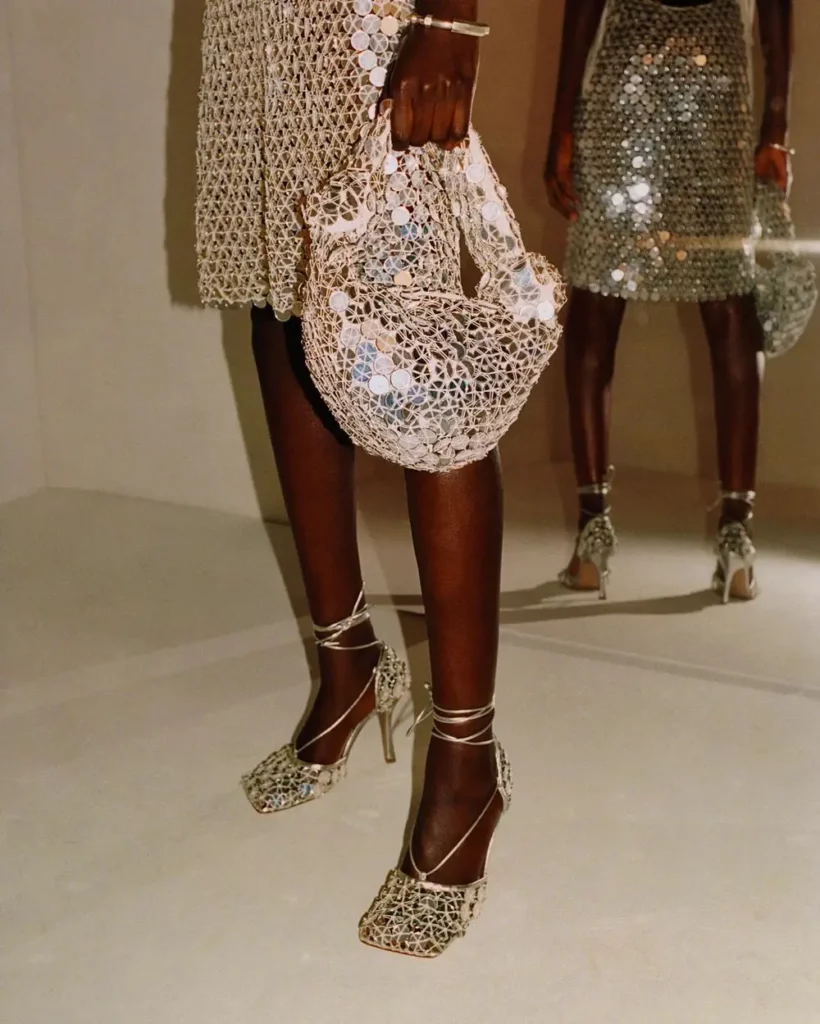 Price range $300 – $8000
Iconic for their intrecciato patterns, Bottega Veneta was established in 1966 by Michele Taddei and Rezo Zengiaro. These patterns are created using a hand-woven technique, so it's understandable why their gorgeous bags can cost all the way up to $8,000.
This pattern is the brand's most popular style and makes a great staple to add to one's daily essentials for making a style statement. Bottega Veneta creates an unparalleled range of colors along with different handbag shapes for everyone. All in all, this Italian brand is trendy, but still timeless.
---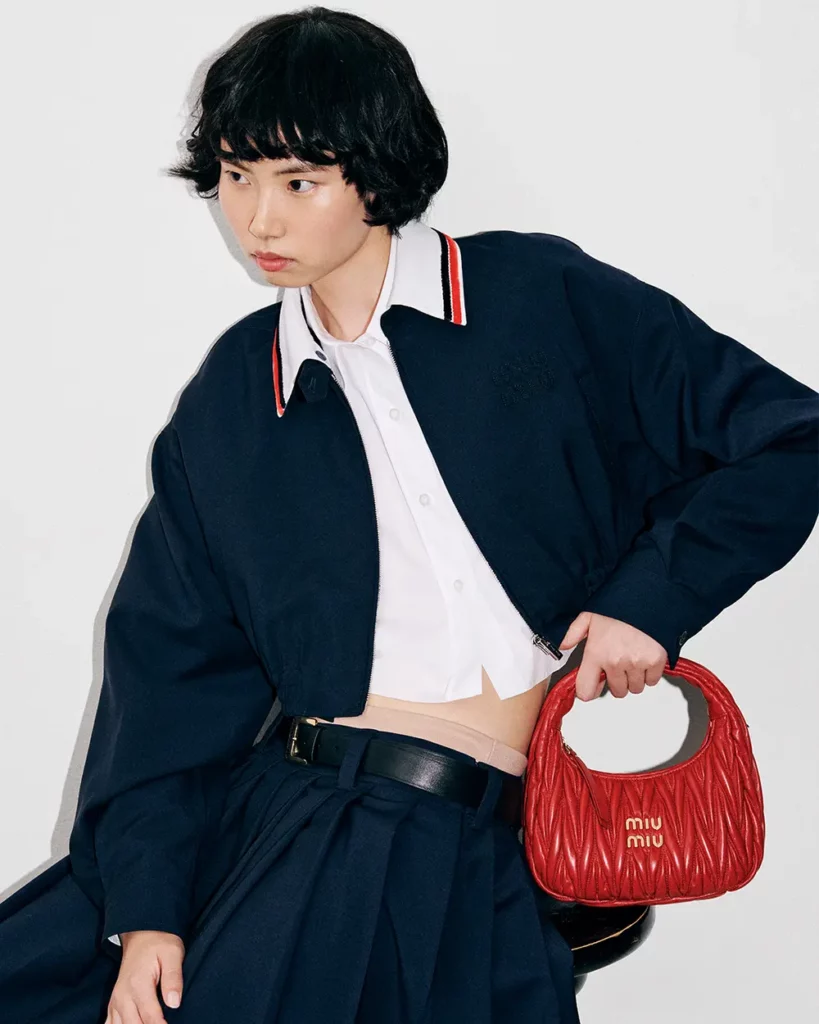 Price range $700 – $3500
Miu Miu is an independent private label handbag that is a fully owned subsidiary of Prada. While Prada is known for minimalism, Miu Miu is essentially the opposite: known for playful colors and fun styles that make a statement.
Their unique identity is defined by careful, elegant detailing. You can often find statement bags that feature chains, sequins, and even fur. That said, they do have a few minimalist styles as well for those who like a timeless bag that pairs with any outfit.
---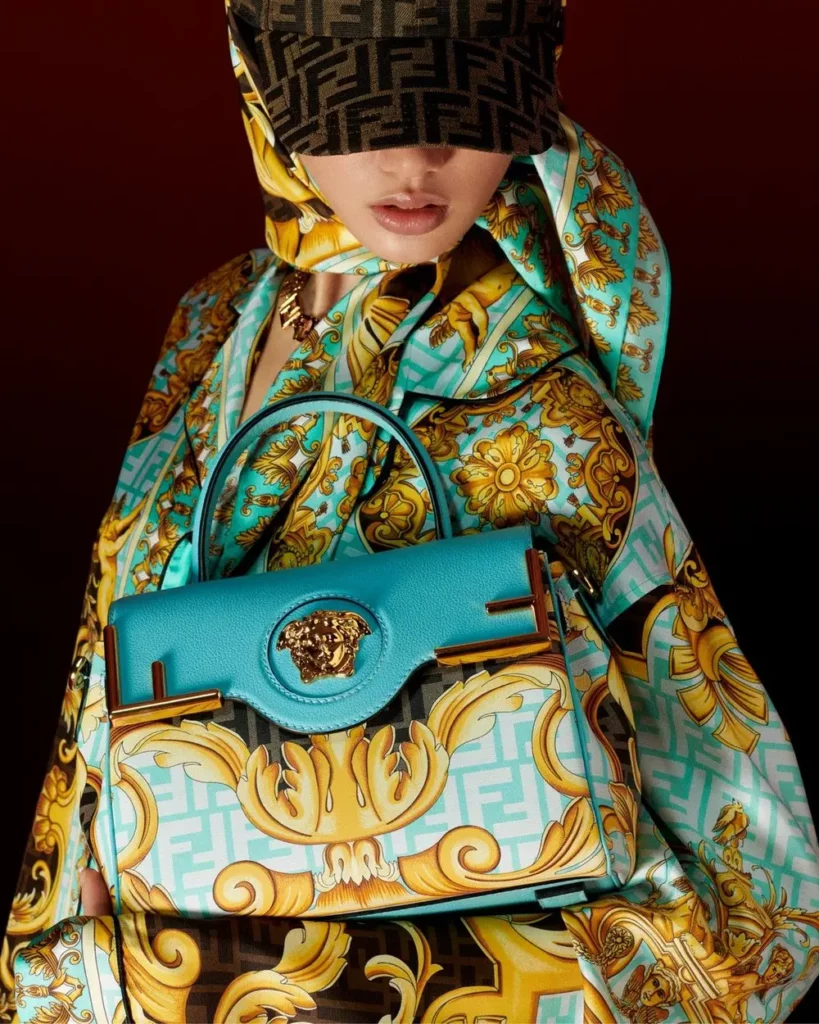 Price range $250 – $2500
This private label brand was founded by Gianni Versace in 1978. Versace is considered to be a luxury, elite brand known for its innovative designs and premium production. Its handbag collection is defined by bright prints and bold colors with fine nappa leather.
Their best-selling handbags consist of the Printed Medusa Empire tote, the Printed Leather Shoulder bag, and Versace Black Medium Daydreamer bag.
---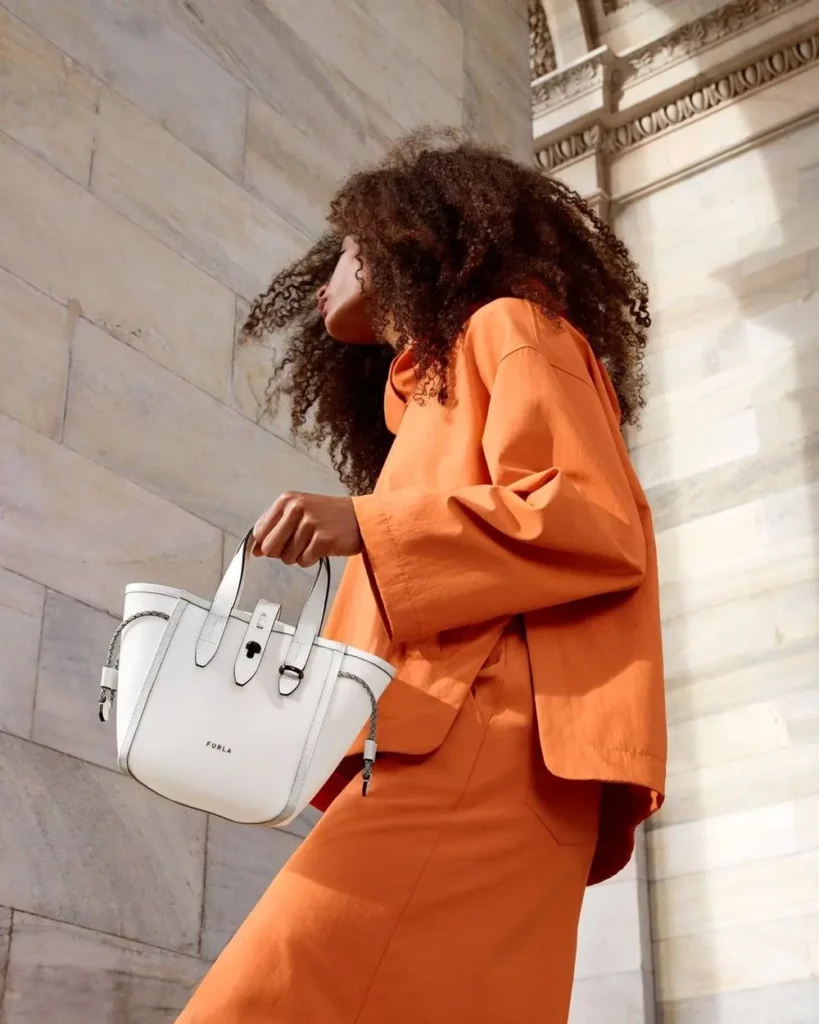 Price range $130 – $800
In 1927, Furla was established by the Furlanetto family with a mission to make luxury accessible and affordable. The brand is one of the most enduring and successful family firms, designing timeless and creative styles that match the Italian lifestyle.
Furla handbags are true to traditional craftsmanship and are made with Italy's finest leather. One of their most popular handbags is the Furla Metropolis bag, a staple crossbody that is not too big and not too small.
---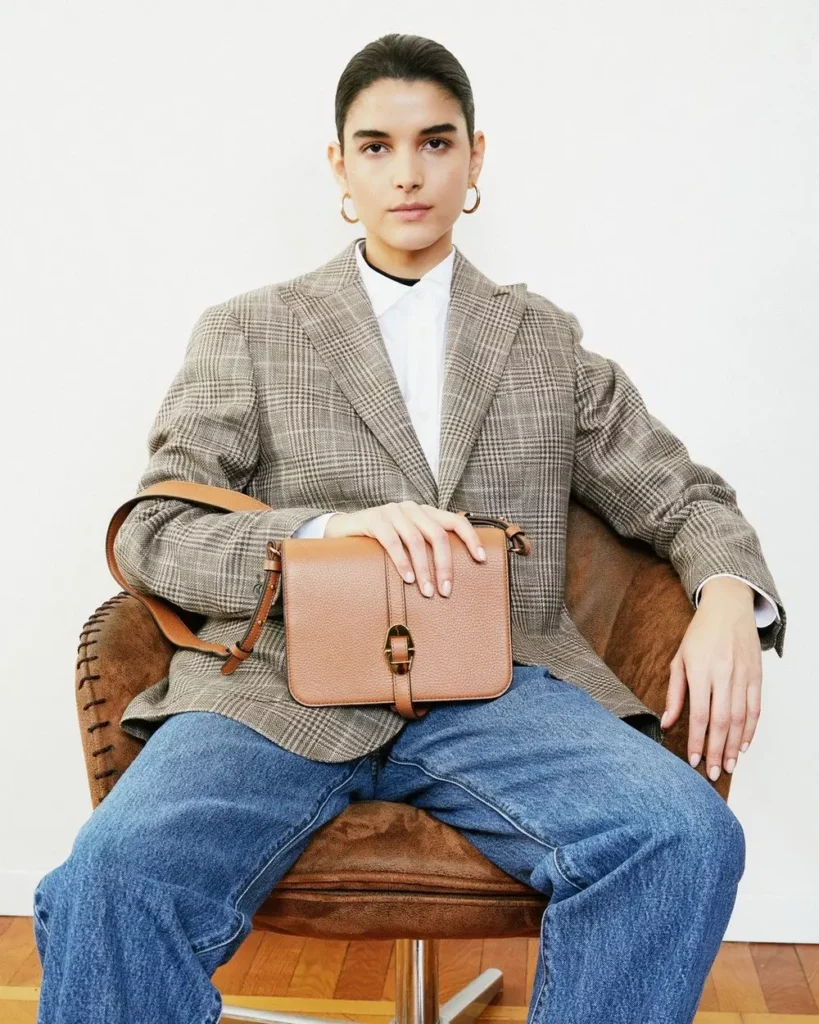 Price range $250 – $450
In 1978, Coccinelle was founded in the province of Parma by Giacomo Mazzieri. The ladybug symbol represents luck, nature, and aspiring femininity.
Their designs exude a playful, fresh persona that highlights both casual and chic styles. Coccinelle considers itself to be an accessible luxury brand, consistently using the finest Italian materials and production processes.
---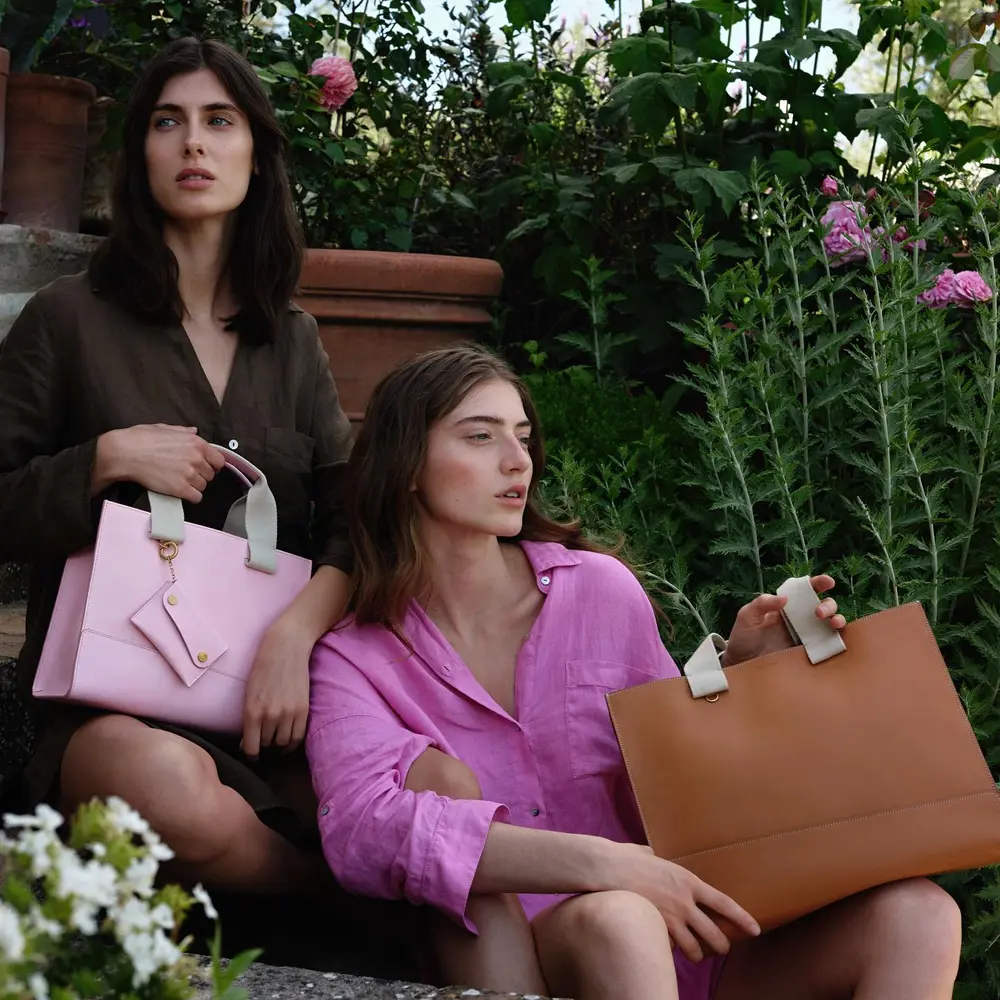 Price range $350 – $1000
In 1969, this leather brand started out as a small, artisanal shop in Florence. Since then, the brand has remained world-famous for its core focus on quality. II Bisonte has consistently worked 45 years with the same Tuscan suppliers for leather and fittings.
The brand has a major commitment to both environmental and social sustainability long before it became a trending topic. Everything used to make Il Bisonte's goods are done locally, making the entire production process more ethical and reducing its carbon footprint.
---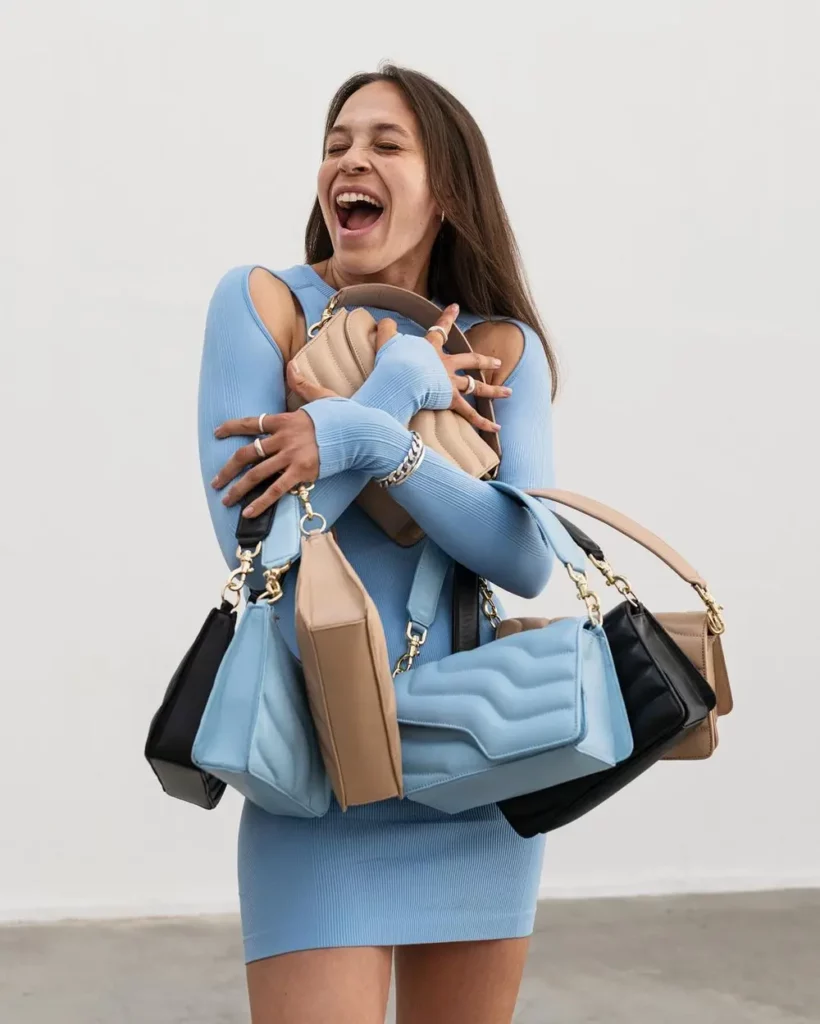 Price range $250 – $800
This innovative label is designed in Stockholm and crafted in Italy. With minimalist Scandi designs defined by Italian craftsmanship, ATP Atelier is famed for its sculptural styles and commitment to sustainability.
The brand was started by two friends in Stockholm, Jonas Clason and Maj-La Pizzeli, to challenge the concept of luxury by making the brand smart and sourcing their high-end leather sustainably without toxic substances.
---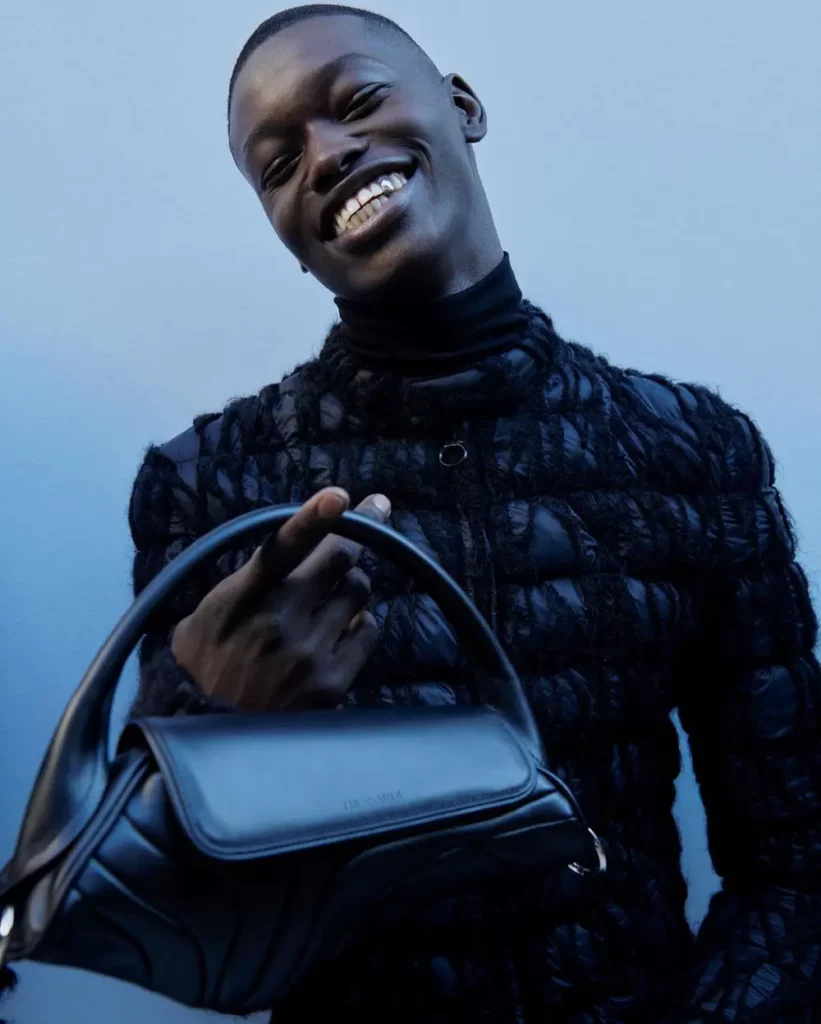 Price range $150 – $1400
In 1911, this family-owned fashion house was founded by Dante Trussardi. Trussardi originally started a leather glove manufacturer, becoming the official supplier to the British royal family.
Trussardi later expanded its line of products in the 1980s, becoming a leading Italian lifestyle brand. The handbags are designed with modernity and freshness made with true Italian leather.
---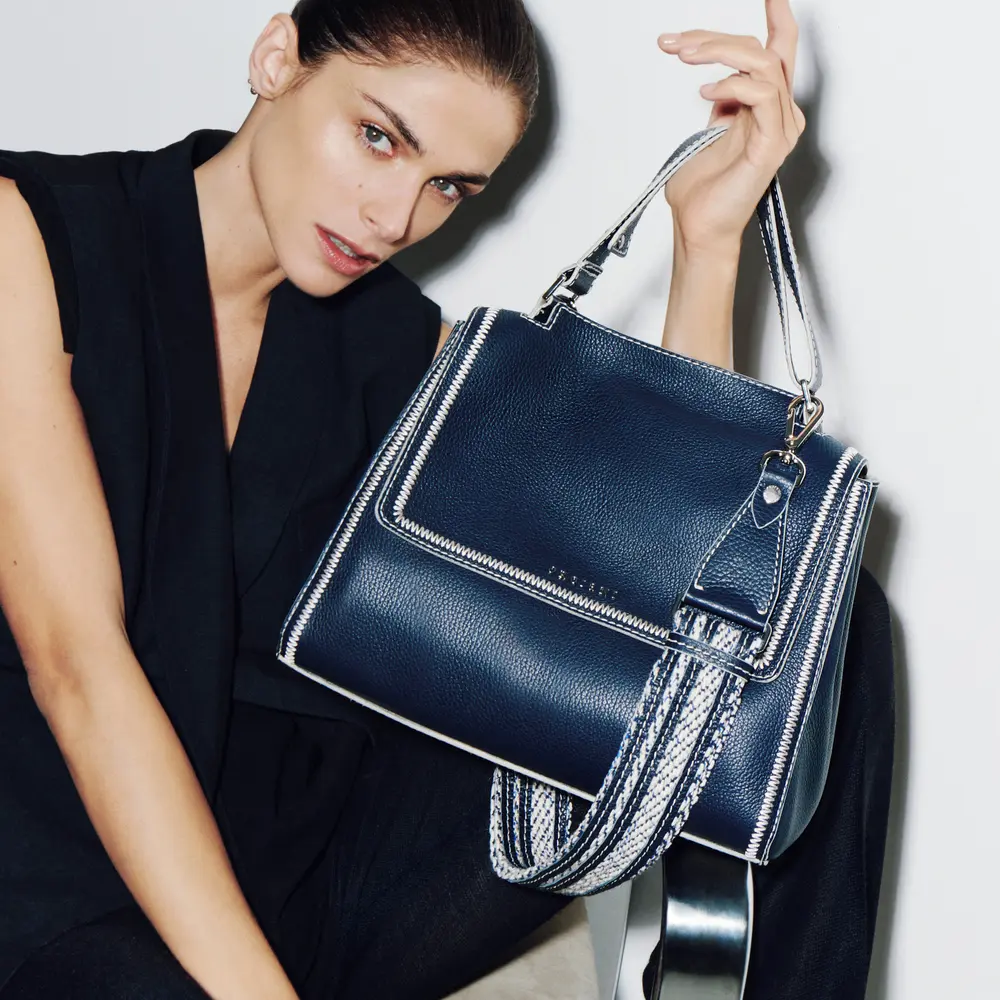 Price range $400 – $600
This accessories brand first started when 23-year-old Claudio Orciani was desperately looking for a belt suitable for his age at the time. Since then, the brand has innovated to a successful company working in the accessories sector for men and women.
The handbags are designed with experimentation with unusual workmanship features and excellent leather quality. His key success factor revolves around the Italian design tradition coming together to create belts, bags, and suitcases that express the wearer's personality. Additionally, Orciani protects nature and uses alternative energy sources by using 100% renewable energy.
---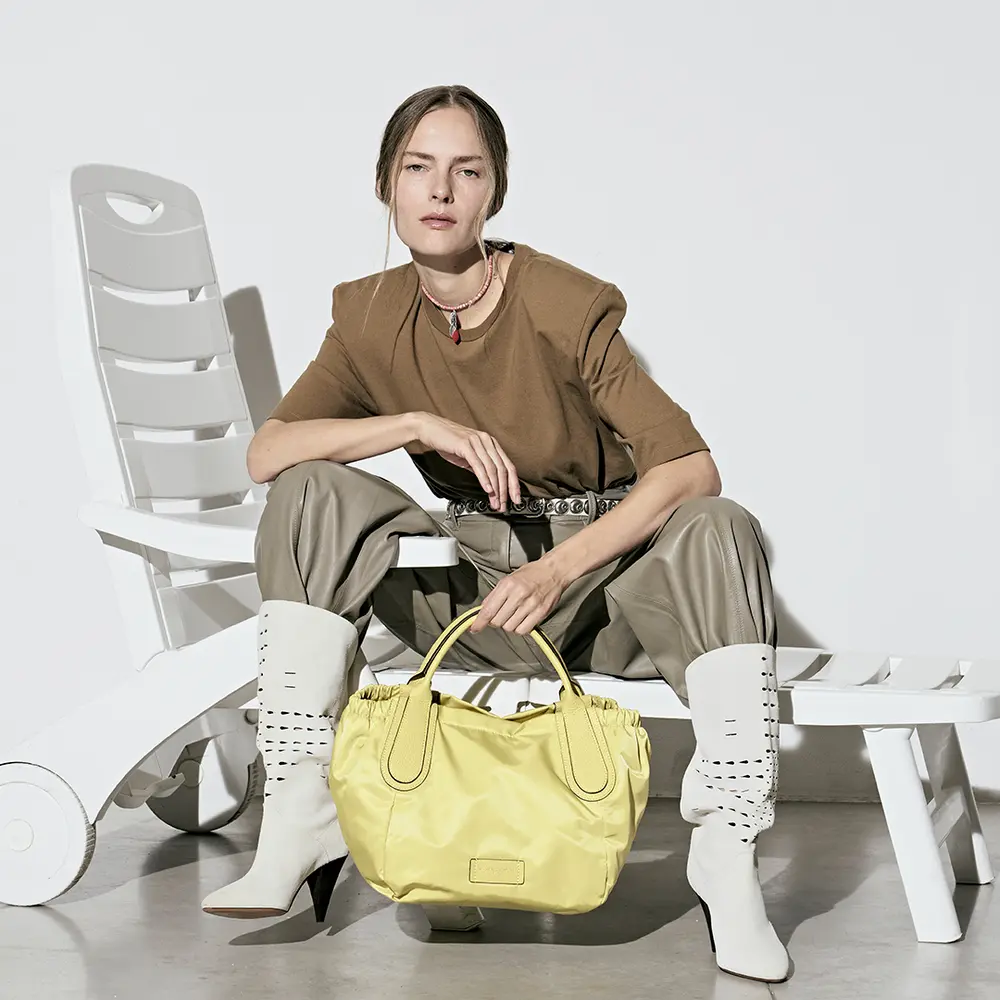 Price range $100 – $400
Gianni Chiarini is an Italian handbag and accessories label based in Florence founded in the late 90s. The collection is known for its soft leather, expert craftsmanship, and clean lines. The handbags are a result of extensive research, innovative design, high-quality materials, and careful craftsmanship.
Gianni Chiarini creates handbags, clutches, and shoppers that blend timeless, minimal design with beautiful, eye-catching finishes. The bags are made out of PVC (vegan leather), making them eco-friendly. The brand is highly versatile because they are available in a wide range of designs and patterns and are adaptable to every look and every budget.
Conclusion
Overall, Italian handbags have created an elusive sophistication and charm around them. Most of the brands we've described above are highly popular. Most people have heard of these brands, but we also want to uncover amazing Italian handbag brands that people may not have heard firsthand.
These are also brands that truly care about the materials and care that go into the handbag just as much as any top luxury brand. Hopefully, you're able to briefly understand the best Italian handbag brands and explore the brands there were unheard of until now.
UP NEXT: 13 Best Designer Tote Bags for Work