There are so many different beauty subscription boxes out there. From skincare to haircare to makeup, there's a subscription for it. One debate that always seems to arise with beauty boxes is Birchbox vs Ipsy – which of these inexpensive subscriptions is truly the best? 
Today we're going to delve into this heated question and compare these two similar boxes to help you decide between the two. 
Birchbox vs. Ipsy Overview
| Birchbox | Ipsy |
| --- | --- |
| $15/month | $12/month |
| Discounts for longer-term plans | Discounts for longer-term plans |
| Includes 4–6 "deluxe" samples | Includes 5 sample products |
| Box value $30+ (estimated) | Box value $50+ |
| Plans for women and men | Plans for women |
| Products picked based on your preferences | Products picked based on your preferences |
| Only one plan available | Two upgraded plan options with full-size products |
| Rewards points expire in 6 months | Rewards points expire in 12 months |
All About Birchbox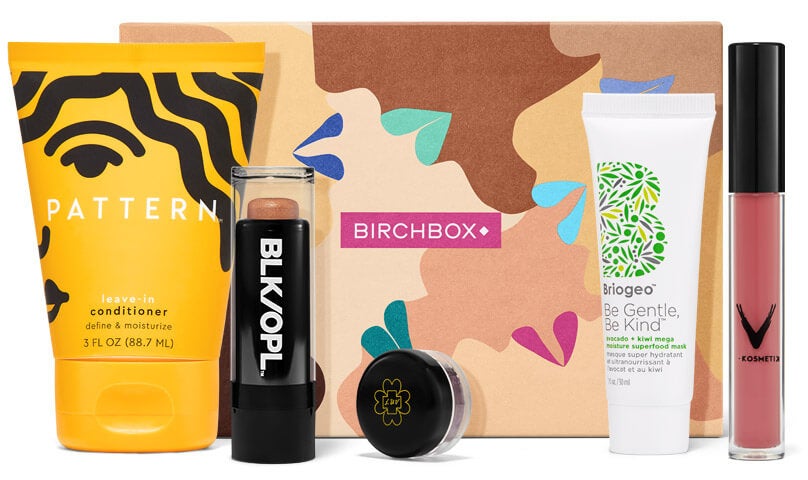 To start, Birchbox is a carefully curated self-care box that reminds you to take care of yourself and make more time for the things you love. 
From hair to makeup, Birchbox has got you covered for all the necessities to make you feel like the goddess you are.
Types of Products
What actually comes inside of a Birchbox? You can expect to receive makeup, hair products, and skincare as well as some body care and fragrance samples. There are typically a few items of each category per box.
You can also see an entire list of brands provided in their boxes!
Pricing
When it comes to the pricing of Birchbox, you can either pick a month-to-month plan or choose a longer commitment. The prices for each are as follows:
Month-to-month: $15/month
3-month plan: $15/month
6-month plan: $14/month ($6 off)
12-month plan: $13/month ($24 off)
Also, if you sign up for a certain plan, you can receive some pretty awesome free gifts. For example, here are a few current deals, but keep in mind these change pretty frequently:
If you sign up for a 3-month plan, you qualify for a FREE Milk Bar cookie tin
If you sign up for 6 months, you will receive a FREE Skincare kit that is valued at $75
If you sign up for 12 months, you will get a FREE Sunday Riley Duo set valued at $130
Birchbox offers both a women's subscription as well as a Grooming subscription for men, which Ipsy doesn't offer.
Birchbox has a great rewards system – you receive 1 point for every $1 spent, which you can then redeem for free products in their shop. However, keep in mind points expire 6 months after you earn them.
Here are a few ways to get rewards points.
Buying gift subscriptions
Making purchases in their shop
Referring friends (100 points for each friend)
Reviewing your monthly products
There are also quite a few perks when you shop in their shop! They offer free shipping on orders over $50 as well as free 2-day shipping for orders $150 or more.
When you spend $300 in a calendar year, you will qualify for the VIP Ace Tier of membership. As an Ace, you will receive:
1.3 points per $1 spent
Free shipping on ALL orders
Free 2-day shipping for $100+ orders
Monthly subscription boxes are now $10 instead of $15
Early access to sample choices
Priority customer service
RELATED: Allure Beauty Box Review: Is It Worth It?
All About Ipsy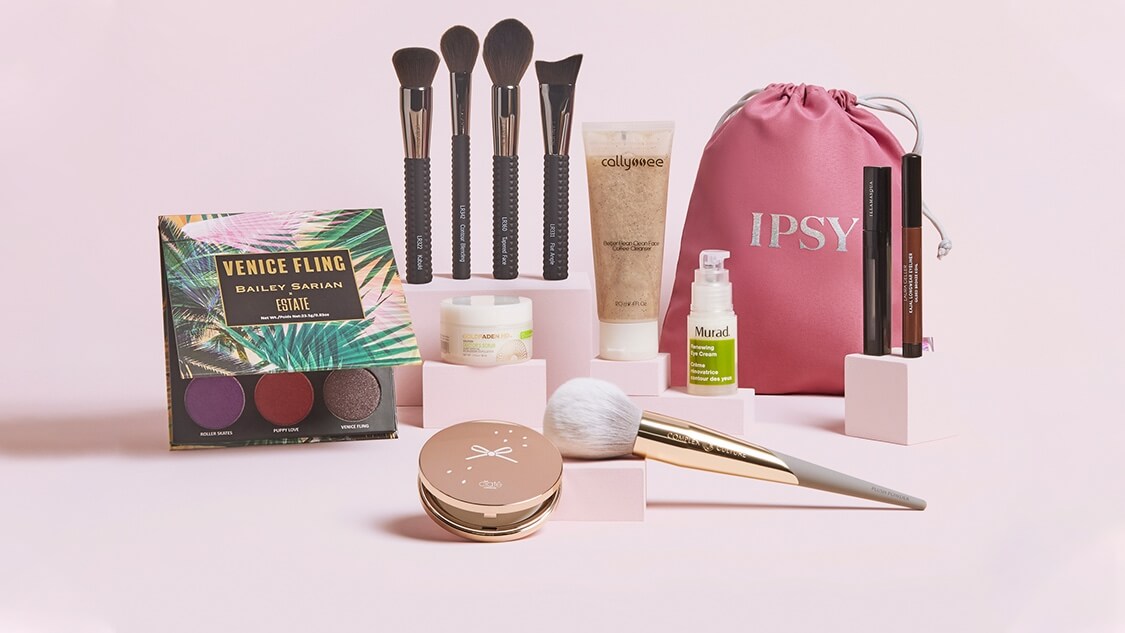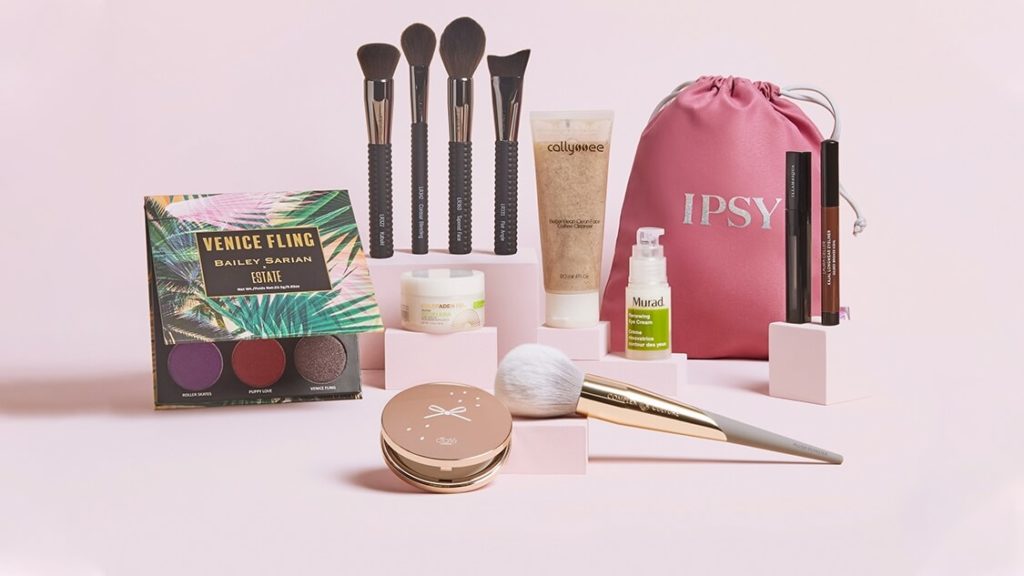 Ipsy is all about helping to curate a unique box for you every month. Their Glam Bag includes five high-quality beauty products chosen specially for you from an array of brands.
Types of Products
Ipsy provides a mixture of skincare, makeup, nail polish, makeup tools (like brushes), and occasional perfume samples.
Products are customized based on the beauty preferences you set in your profile, which you can change as often as you'd like.
In fact, you can often see a list of products offered for previous months – they typically have a ton of options, so you know they're really customizing them based on your preferences.
Pricing
When it comes to pricing, there are two options for Ipsy.
Monthly: $12/month
Annual: $132/year (save $12)
The annual subscription is the only way to save on Ipsy, since they don't typically offer additional coupons or discounts.
Rewards Points
Now, how about rewards? You can actually earn points from Ipsy by participating in activities on your membership. Once you redeem your points, the products get added to your monthly Ipsy shipment.
Ways to earn points include:
Referring friends (600 points per friend)
Following Ipsy social media (10 points per platform)
Leaving product reviews for your monthly products (15 points per review)
Reviewing the entire Glam Bag each month (10 points)
Unlike Birchbox, there is no set dollar value for their points, and you can't earn them by shopping (however, the Ipsy shop does have some great deals to make up for it).
Also, points for Ipsy expire in 12 months, which is longer than Birchbox!


View all of the rewards you can redeem with Ipsy points.
RELATED: Our Boxycharm Reviews – Are Their Full-Sized Products Worth It?
Birchbox vs Ipsy: My Experience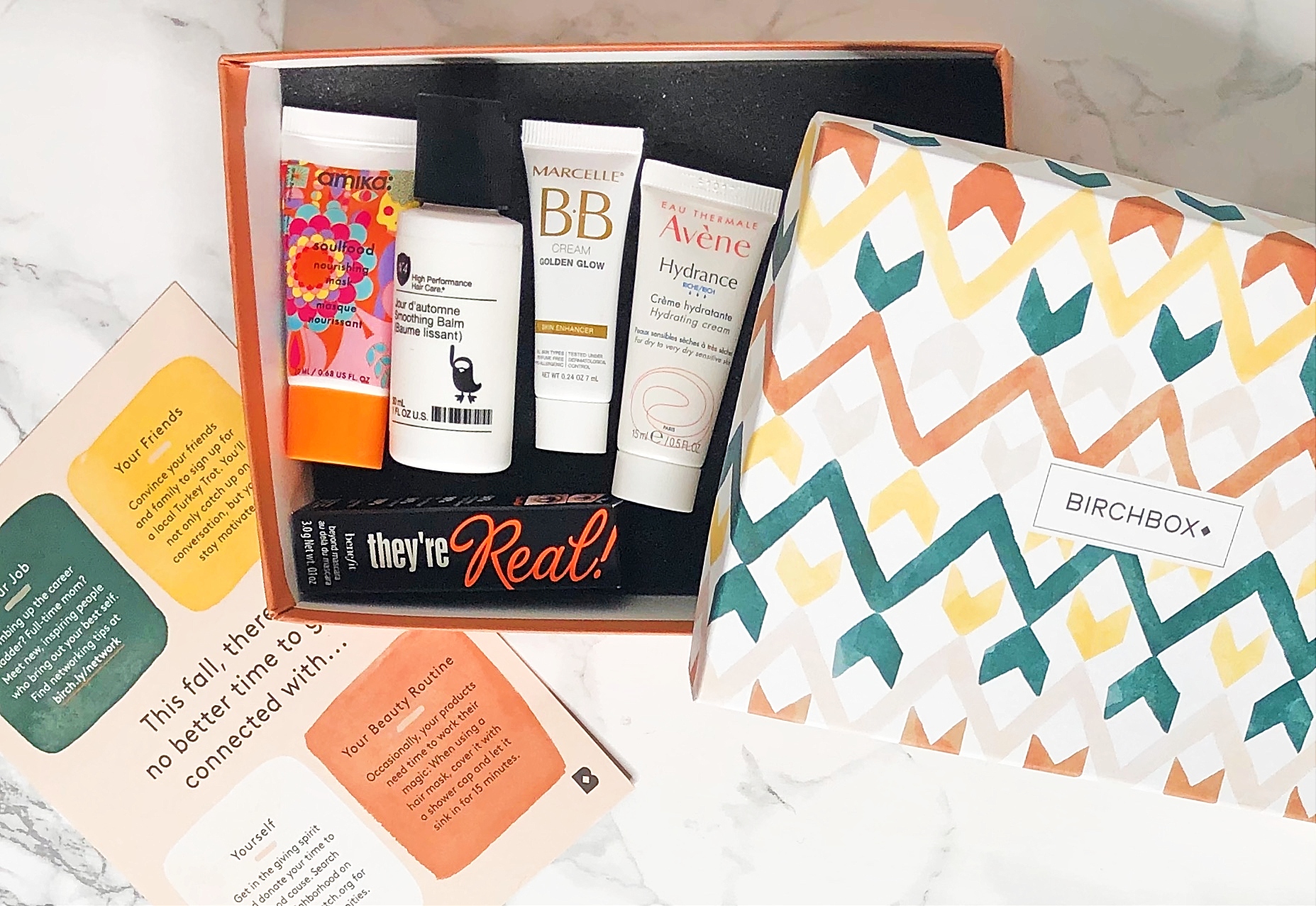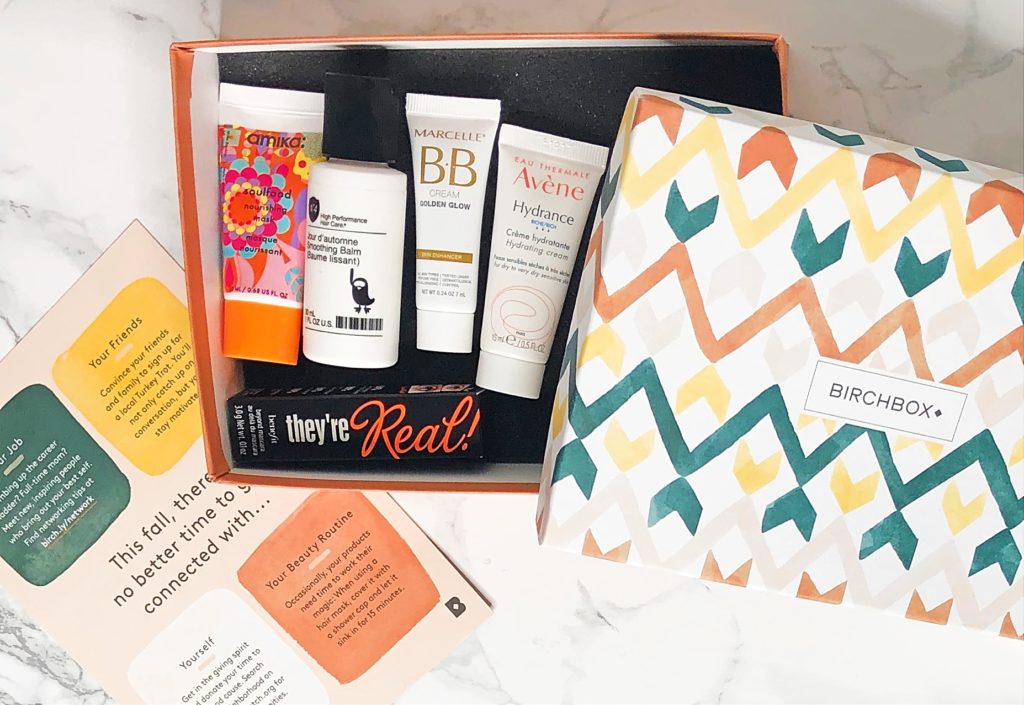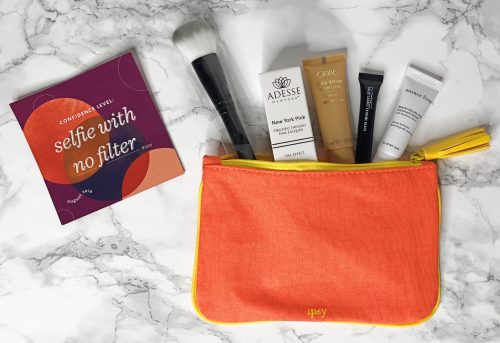 Having tried out both subscriptions for multiple months, I figured I'd leave a comparison between the two based on my experience.
Note: I actually subscribed to both Ipsy glam bag and Ipsy Plus to get a feel for both. After trying Ipsy Plus, I will never go back to the sample subscription. But, I'm still basing this comparison on the sample subscription. They also offer "Ipsy X" which provides both sample and full-size products.
Overall
Winner: Ipsy
I've had a better experience with Ipsy. While both subscriptions have their pros and cons, Ipsy comes out on top for my personal desires.
Why? Ipsy is cheaper, has a better variety of products, includes more makeup-related products, comes with an adorable reusable makeup bag, offers better customization, and is a better value overall.
Ipsy also offers upgraded subscriptions (like Ipsy Plus) that are a much better value than the sample subscription. If you want to get the Plus subscription one month, it's super easy to switch.
Variety of Products
Winner: Ipsy
I noticed that Birchbox seems to have more skincare and haircare products in their boxes, while Ipsy provides more makeup-related items. Since I'm looking for mainly makeup items, Ipsy is a winner in this category! I also love that Ipsy provides nail polish every so often.
Aside from this, I also noticed Ipsy has a better variety when it comes to brands. I notice more popular makeup brands, whereas Birchbox provides a lot of mid-tier and unknown brands.
Customization
Winner: Ipsy
Although both subscriptions claim that they customize your monthly boxes based on the beauty profile you fill out, it seemed that Ipsy did this much better than Birchbox.
I even tested this out by changing my preferences one month. I didn't notice much of a difference with Birchbox, but I could definitely tell Ipsy switched up the products based on my changes.
Value
Winner: Ipsy
In my experience, the "value" of subscription boxes seems to be a marketing ploy. However, I do think Ipsy is the winner in this section. They have more higher-end brands and more valuable products (such as full-size makeup tools and nail polish).
While you do receive a full-size item every so often with Birchbox, it's still not very valuable.
Rewards System + Deals
Winner: Birchbox
Being someone who purchases makeup pretty often, I think it's pretty cool you essentially get 10% back on your store purchases with Birchbox. Plus, being a frequent shopper can grant you VIP status and bring your boxes down to $10 each month!
Birchbox also seems to offer better introductory deals and free gifts with longer-term subscriptions, while Ipsy doesn't seem to offer additional discounts on their subscriptions.
Is Birchbox or Ipsy Better?
While both brands have their ups and downs, I prefer Ipsy based on my personal desires for a subscription. Not only is it a bit cheaper, but they have done a better job at customizing my subscription based on my beauty profile so I receive products I actually like. We also shared Ipsy reviews that you can read deeper into if you're interested!
For me, there have been a lot more duds with Birchbox. Ipsy also comes with a cute reusable makeup bag, which I love. In my experience, Ipsy seems to pick more makeup-related items, while Birchbox provides a lot of skincare and haircare. 
That said, neither subscription is perfect, so don't expect to love every product in your box. Ipsy has done the best job for me – I usually really like at least 3 of the products each month.
Note: If you're willing to spend a little more, Ipsy Plus blows the cheaper sample-size subscriptions out of the water. It contains 4–5 full-size products for just $13 extra each month, and you can even choose three of these products yourself if you want to. Unless you actually like sample products, this is a much better bang for your buck. 
SEE ALSO: Ipsy Plus vs Boxycharm