Allure has been in the beauty box subscription game for over 5 years now, keeping up with the likes of other popular boxes like Ipsy and Boxycharm.
But if you're new to beauty subscription boxes, you might want to weigh your options before diving straight into a commitment, which is why we're sharing our Allure Beauty Box review below.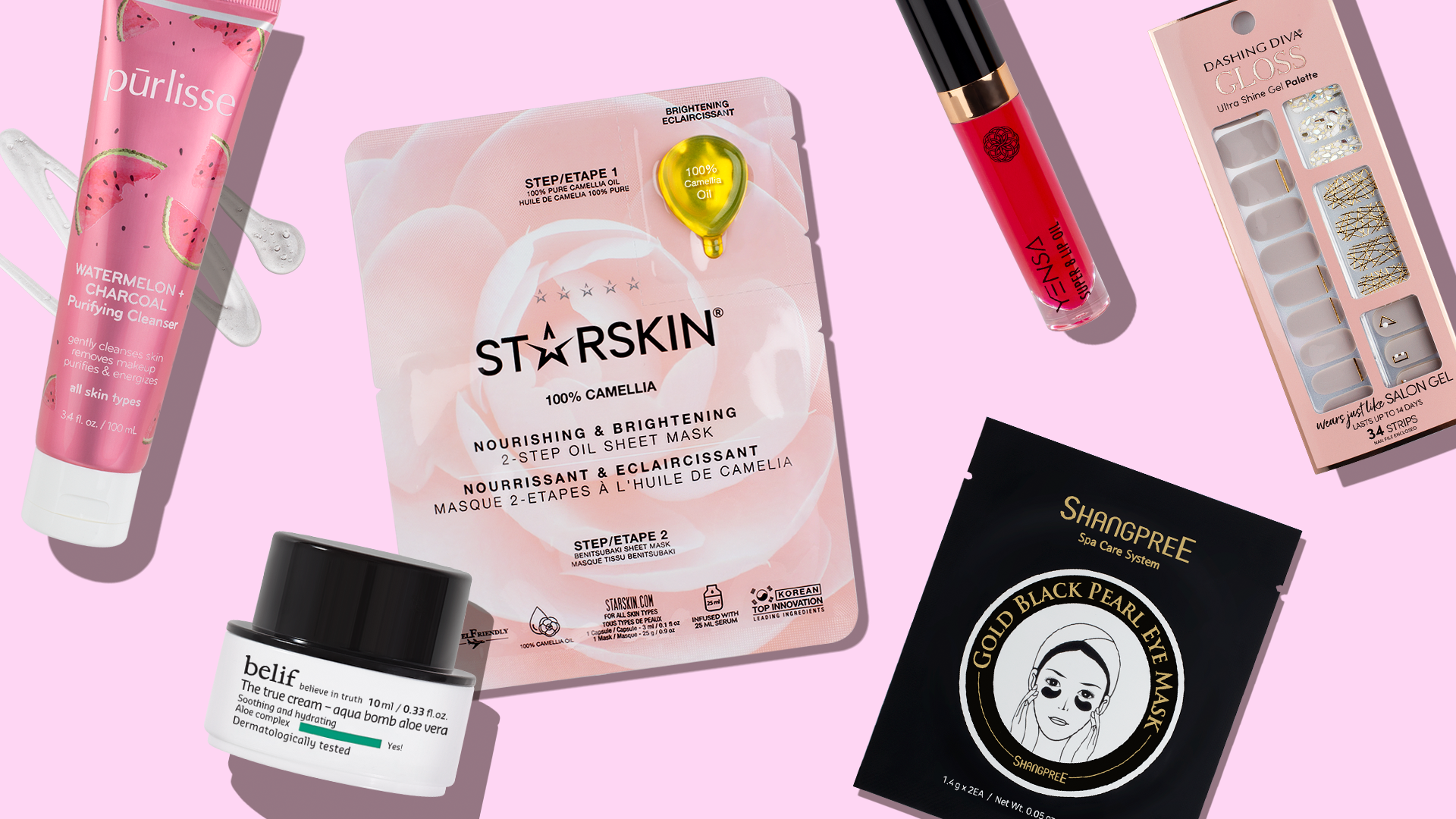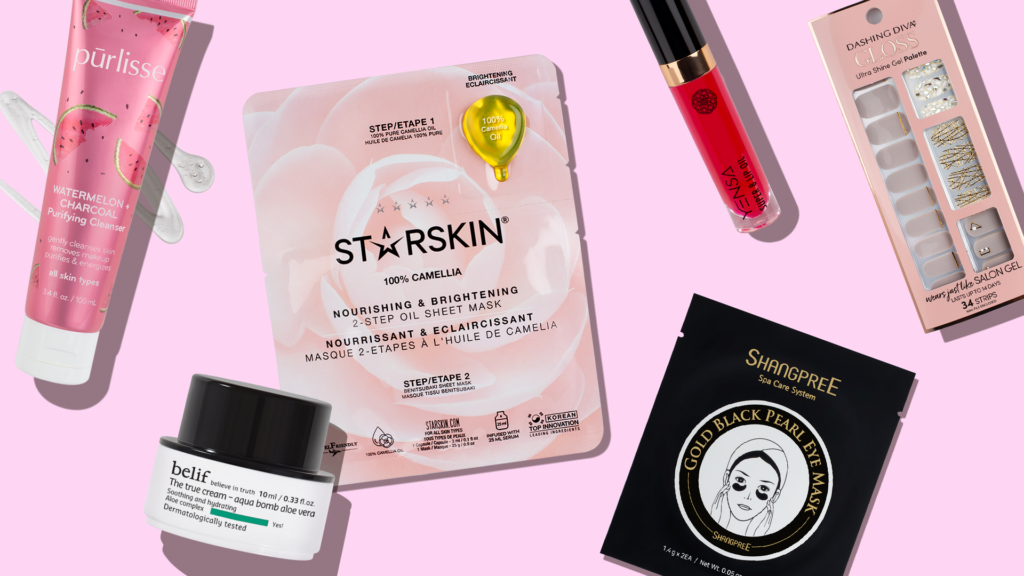 What Is the Allure Beauty Box?
Allure Beauty Box is a beauty subscription box that's delivered to your door every month full of goodies (including makeup, skincare, and hair care products).
You won't know what products you'll be getting beforehand, but Allure claims to send high-end brands and quality products. The box costs $23 a month, with the products valuing up to $175. They also guarantee that you won't receive the same product more than one time!
Allure Beauty Box Overview
Each box contains 6+ products, with at least 3 of them full-sized and the rest deluxe-sized. All products are editor-approved, and they offer free shipping in the US!
They often offer a new member gift with your first box as well, valued at $15 or higher!
There are more exciting gifts when you purchase a longer subscription package (such as a free mega bundle valued over $315 with the 12-month subscription).
Allure Beauty Box Review
Overall: ★★★ 3 stars
Allure Beauty Box can be a great option if you're new to makeup and beauty and want to explore your options. However, many customers have said since Allure raised the prices, the quality hasn't lived up to the hype.
Price: ★★★★ 4 stars
$23 a month is pretty affordable, especially for products that are worth over $100. Some customers say, though, that the price is too high for what they receive.
Quality: ★★★ 3 stars
Unfotunately, customers say that the quality of the box has decreased overtime. While some customers are happy with their products, others say they had hoped for better items.
Value: ★★★★ 4 stars
Since you only pay $23 per box and Allure claims each box is worth over $100, this subscription is a great deal, in theory! On the other hand, some customers feel that products aren't worth the price, or that there are better beauty subscription boxes out there.
What Customer Are Saying
There are thousands of Allure Beauty Box reviews online, so we decided to search the web and find quotes from customers that sum up most buyers thoughts on the subscription service.
In general, some customers agree that Allure sends mainly high-end brands with good quality, variety, and overall value. The reviews for Allure Beauty Box after the price change, however, have been quite negative. Here's a look at what some customers had to say:
"The mix of brands this month was top-notch in my book! I am shocked that such an expensive product from U Beauty was included." – Megan
"I still think this is a $15 box rather than a $23 box. I haven't seen any justification for the increase in price over the last few months." – Alison
"Allure used to be my favorite box. I locked in an annual at the old rate and it's just not been good at all. At $23, Allure is competing with a slew of $25 boxes that offer all full size products and let you choose some of your items. Allure isn't holding up well and people are disappointed." – BananaNoseJudy, Reddit
Overall, here are the main points we found from customers around the web. They say that Allure Beauty Box:
Sometimes sends quality and high-end products
Is great for exploring new brands
Some say the quality has decreased since they upped the price
Others say there are better beauty box subscriptions available
Allure Beauty Box vs. Alternatives
No matter the brand, the idea of a beauty box subscription is more or less the same: you pay a monthly fee and, in return, receive a box full of surprise beauty products each month.
Here are some ways Allure differs from other popular beauty boxes:
Ipsy offers their Glam Bag for $12 per month, featuring all sample and deluxe sized products.
Glam Bag Plus is $25 per month, but offers 5 full-size products whereas Allure typically features 3–4 full-size products and 2 deluxe-sized.
Offers a more tailored experience compared to Allure based on answers you provide on a quiz.
Point system allows you to cash in points for rewards, such as a free item in your box. Allure does not have a point system, but will send valuable coupons in your box.
Offers a more tailored experience compared to Allure based on answers you provide on a quiz.
Based on reviews and reputation, Allure seems to send more high-end brands compared to Boxycharm.
Boxycharm also has a points system where you can redeem points for free items in your boxes.
Pricing
The Allure Beauty box now costs $23 (including shipping). Before, it was $15 each month.
Many customers agree that the price increase is worth it only if Allure delivers on the promise to include more full-sized products and to keep sending high-end and innovative items and brands.
Return Policy
Based on their return policy, Allure Beauty Box does not accept returns or exchanges for any items you receive. If you receive damaged or repeat items, however, they do state they will send you a replacement.
The Bottom Line
Based on our Allure Beauty Box review, this can be a great box for any beauty lover who wants to try before they buy! It's a perfect way to test out luxury brands without spending your entire budget on one item.
However, many customers seem to lean toward other beauty subscription boxes that cost around the same price, such as Ipsy Glam Bag (read our review!) and Boxycharm (here's our review on that, too).
However, the price won't set you back too much, so you can always try it for yourself! To help, they showcase their past boxes and unveil monthly unboxings, so you can view their previous boxes to see if you like them. If so, that's a good sign you'll like their future boxes!
Allure Beauty Box Alternatives