Thong bikinis are back and here to stay. Hop on this trend with the best thong bikinis below!
For some time now, high-waisted bathing suit bottoms that cover your belly button have been the swimsuit trend. Fortunately, the risque trend of thongs and cuts so high you can reach heaven is back. The thong bikini and one-piece thong trend have been seen on influencers, A-list celebrities, and your average young trendsetter.
The thong began to take off in the late nineties due to fashion designers like Gaultier having models sport their whale tails down the runway. Now that the nineties have been recirculating in our fashion trends, we can respect the cut and bring back its original glory.
We understand that not everybody is comfortable showing all their curves, but this trend is something that girls of all sizes can partake in. The thong trend is not just for girls of a single dress size.
RELATED: 18 Best Swimwear Brands of All Types
Body positivity is booming right now (and rightfully so) on social media and many other platforms. You might be uncomfortable at first with this style taking over, but you can find the right suit that makes you feel confident in your own skin.
Barely there is in! It's time to leave the triangle bikinis and high-waisted bottoms in the past. Plus, you'll have way fewer tan lines with this fresh style of swimwear. And won't be bored with the amount to choose from—here are the best thong bikinis you need in your closet!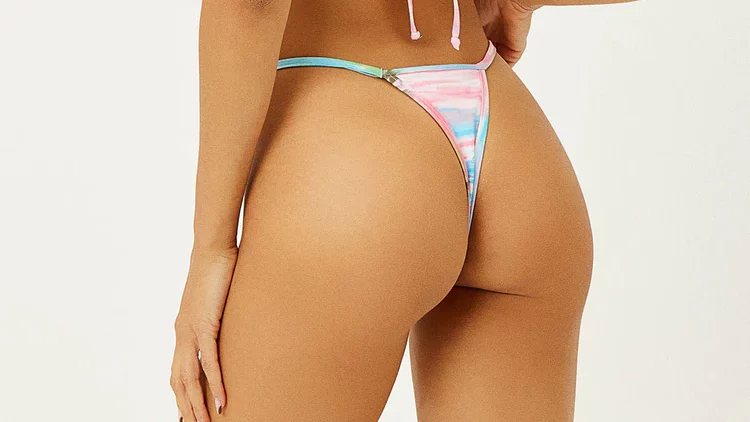 Fits like a glove, these bottoms are the perfect style for those who want to even their tan!
---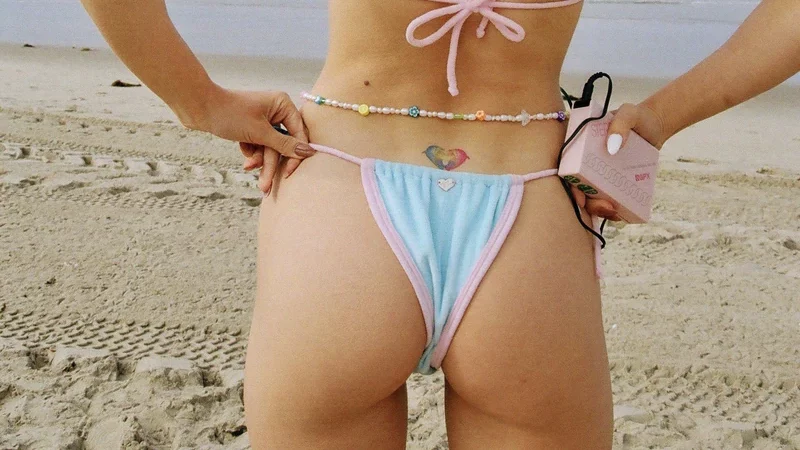 These go-to bottoms are chic and the perfect ode to your '90s soul!
---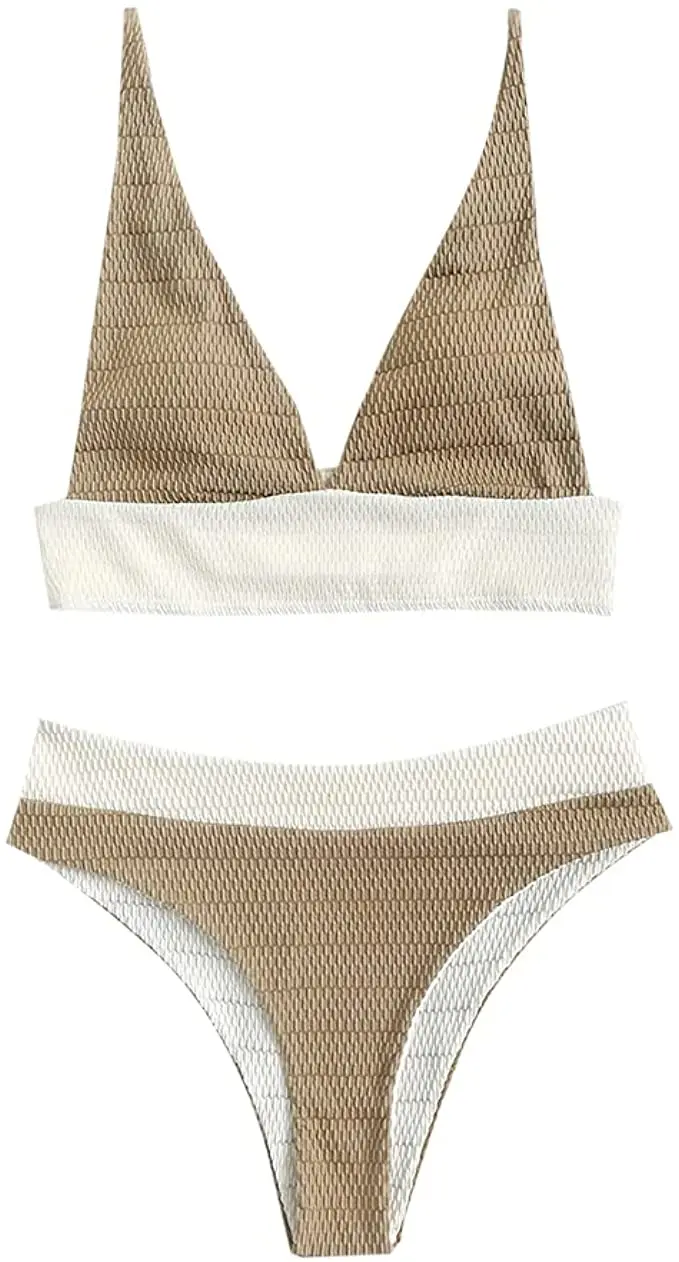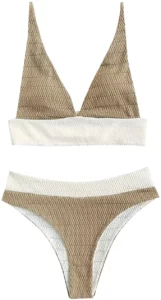 This 2-piece bikini set is perfect for lounging by the pool or taking on your next vacay!
---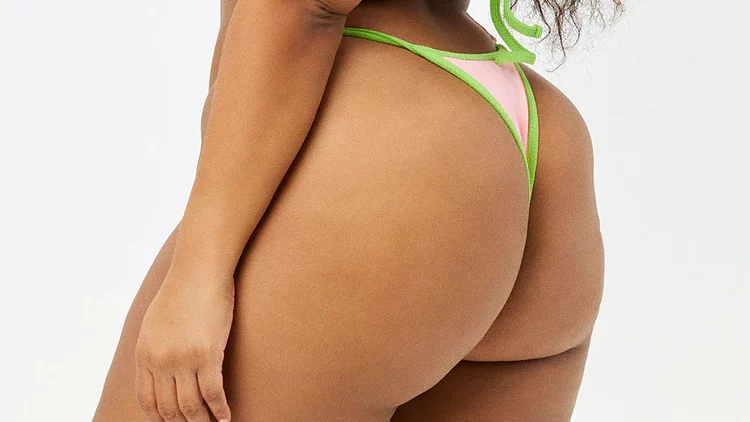 The colorways available make more room for fun, the material is also comfortable and won't chafe.
---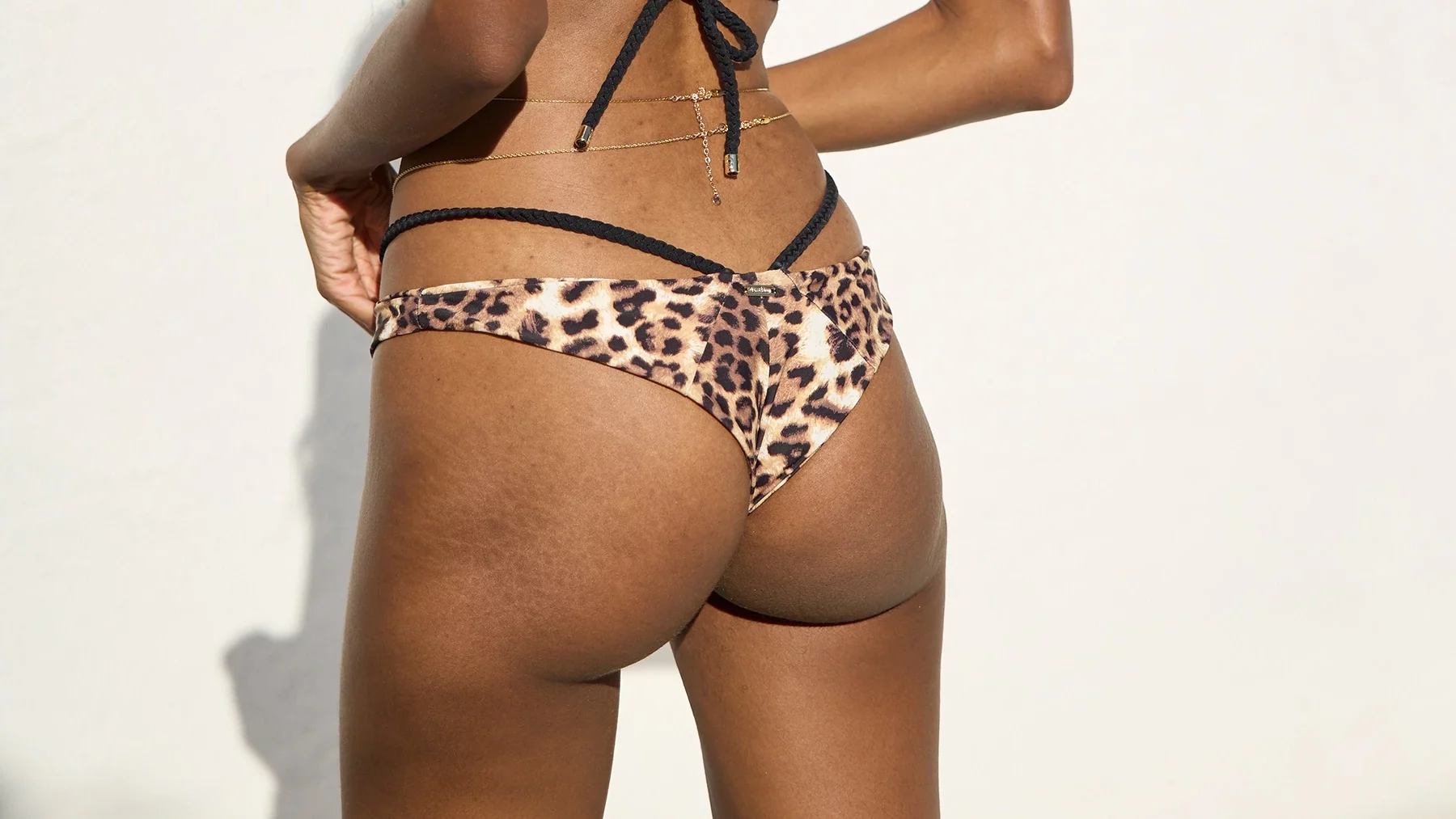 The strappy details give you a daring look.
---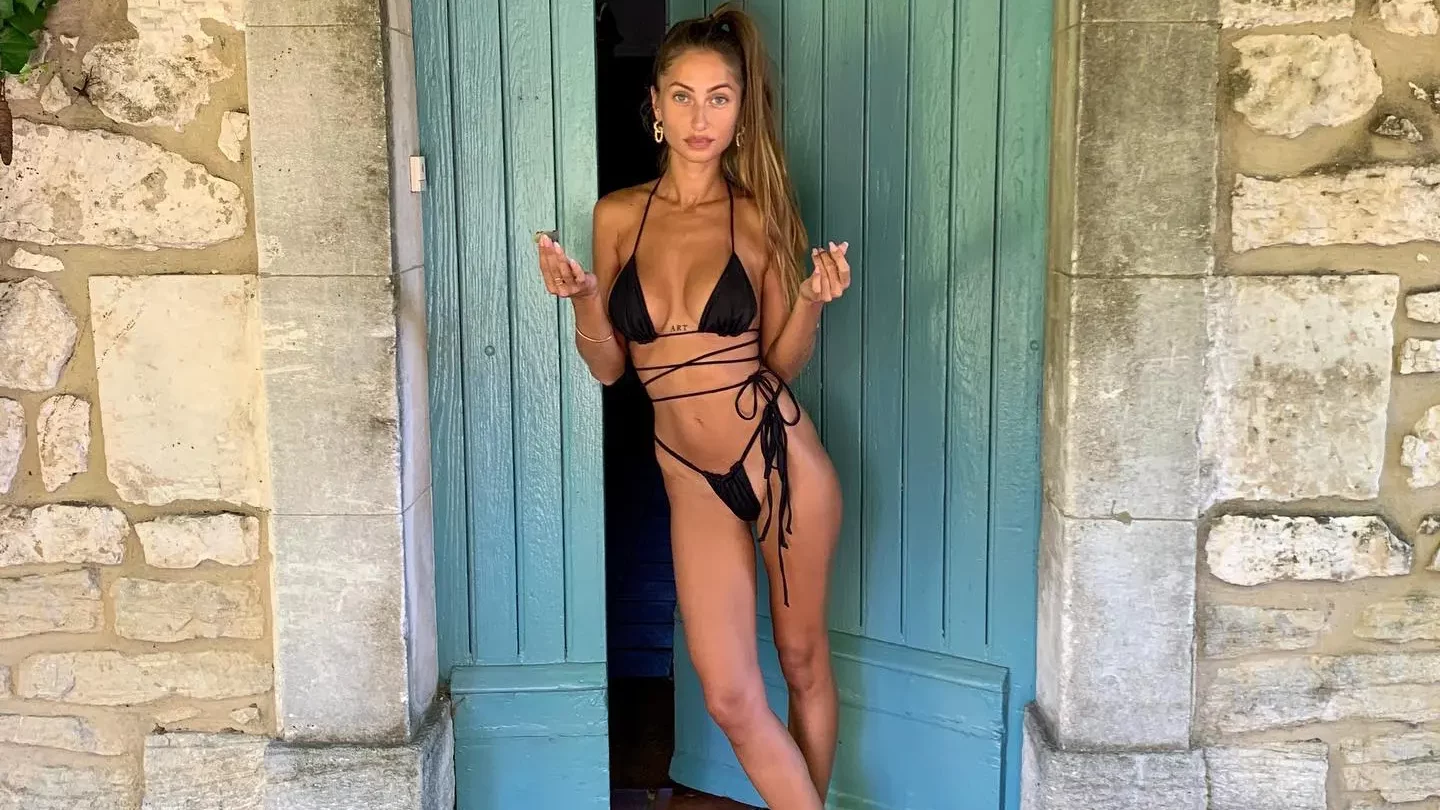 This cheeky adjustable bottom is perfect for those who want to make a statement.
---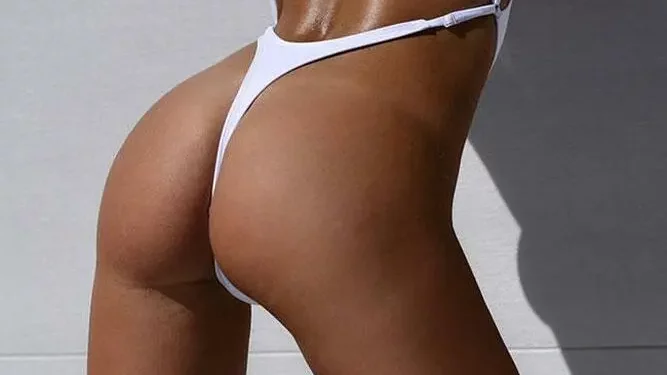 The unique colorway on this bikini gives you room for self-expression all while looking cute!
---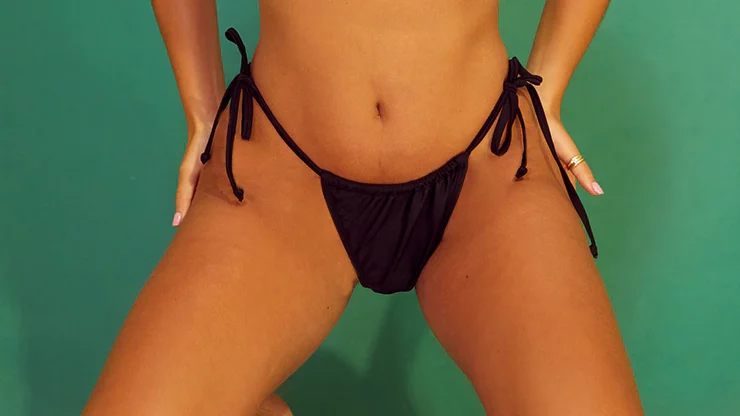 Perfect for mixing and matching, a classic basic that won't go out of style.
---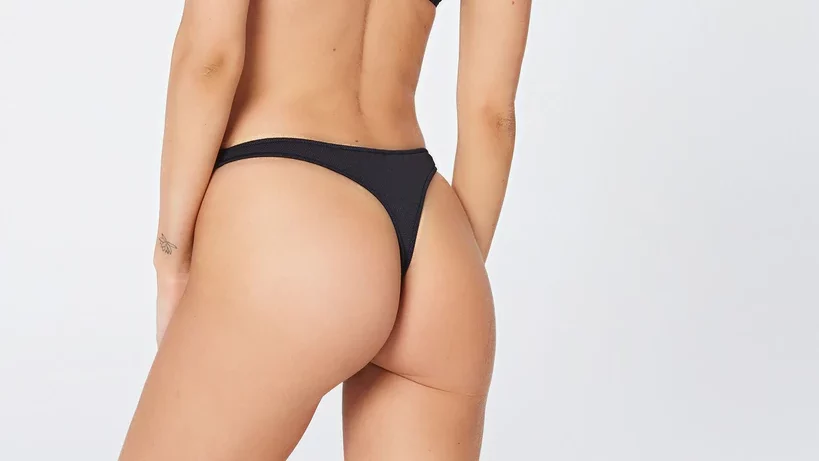 The high leg will give you your best tan ever!
---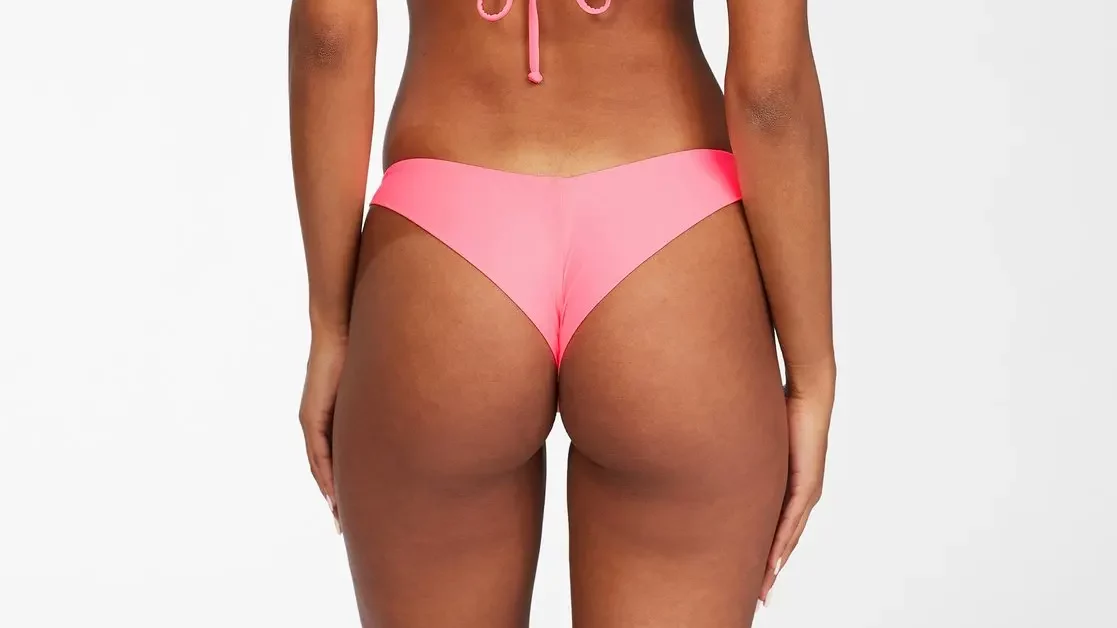 Less is more with this simple bikini, they give your cheeks that perfect plumped look.
---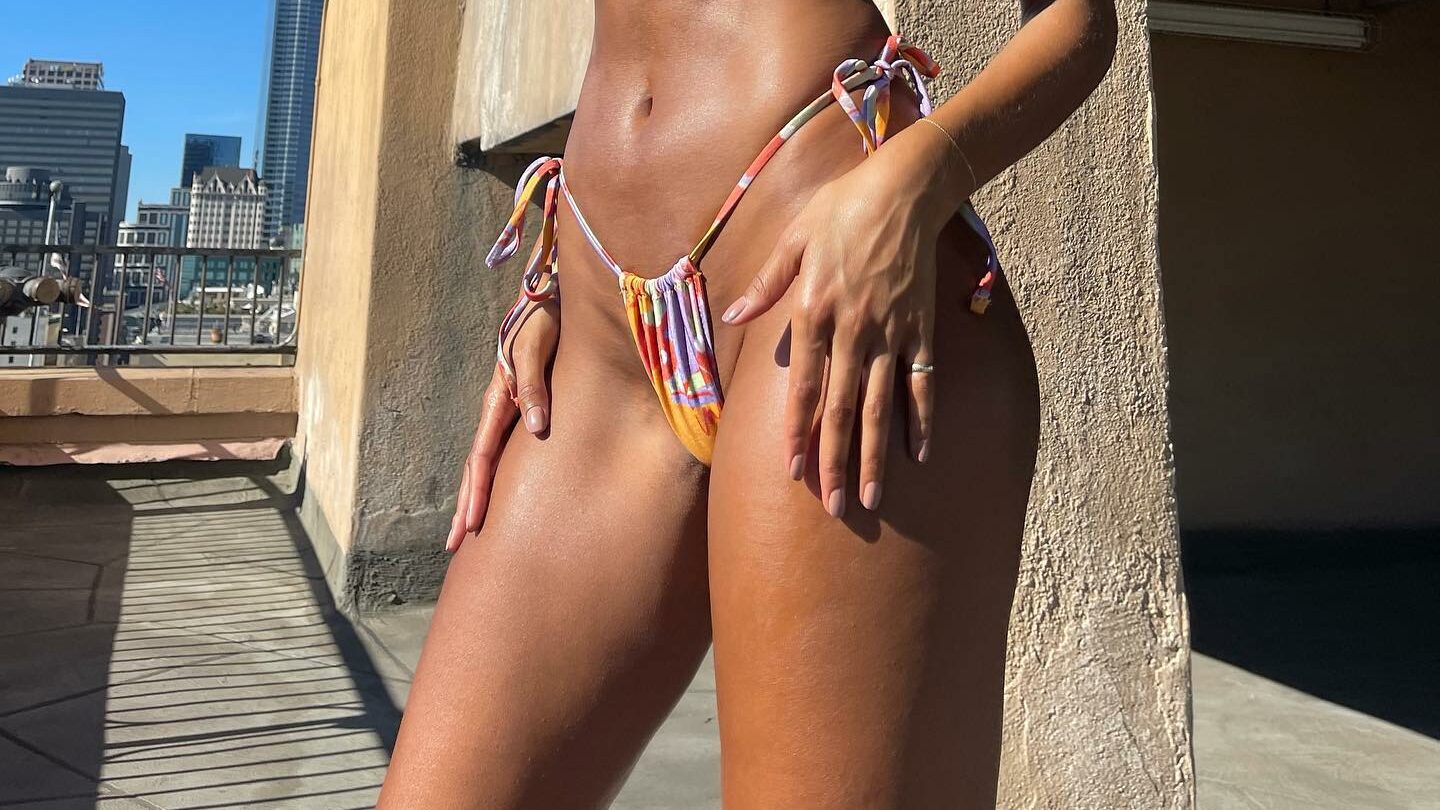 So chic and with a charm attached to the strings, this cute little bottom does the job at making you look unique.
---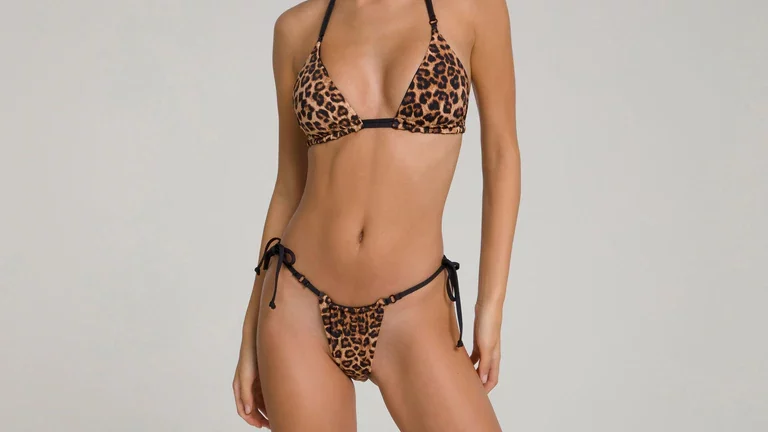 This reversible bottom is great for those who are on the go, the cheeky coverage is everything!
---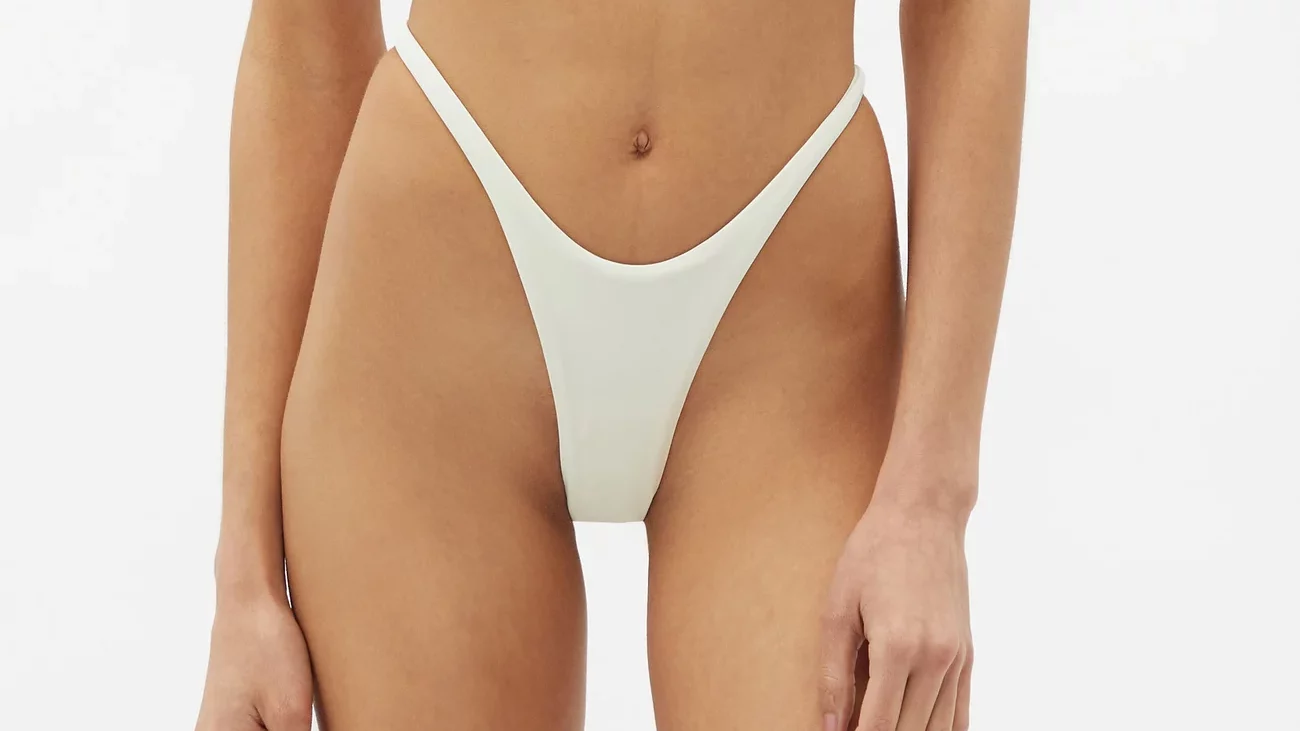 If you want something a little more eco-friendly, this classic white bikini is made with recycled fibers. Sustainability is sexy!
---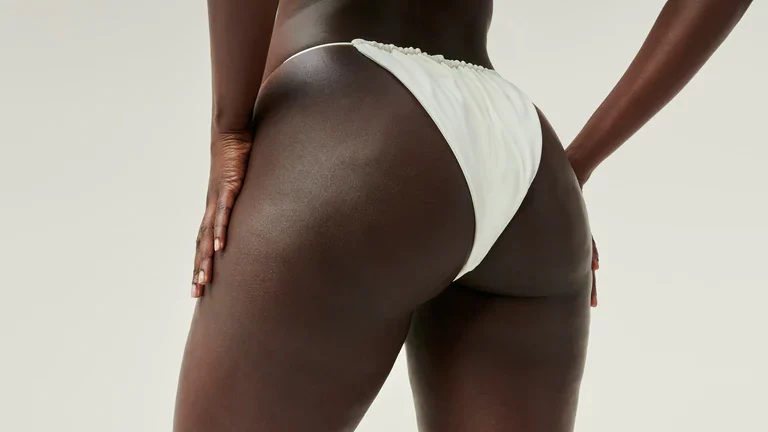 You can't go wrong with Good American, and this tie-strap bikini is the perfect summer staple!
---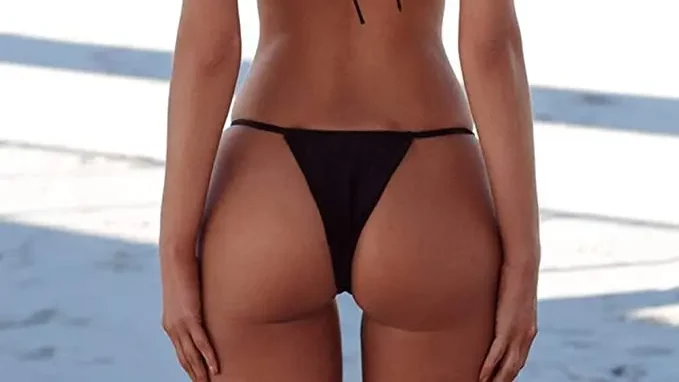 A great Amazon find, this bikini is affordable and comes in a variety of fun colors so you can stock up for the summer.
This fantastic Amazon find has hundreds of 5-star reviews, with customers praising the quality and price. The red is perfect to stand out from the rest, or you can choose from the other 24 colors!
---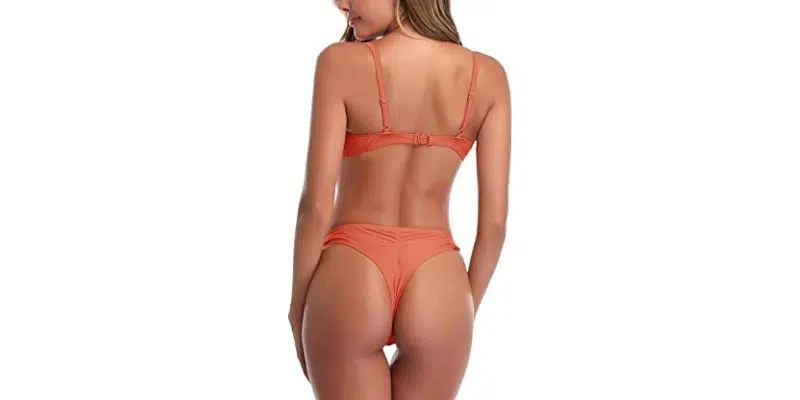 Turn heads in this stunning thong bikini set from Amazon! Customers say the bikini and top stayed in place while wearing it and that the fabric isn't see-through. Bonus!
---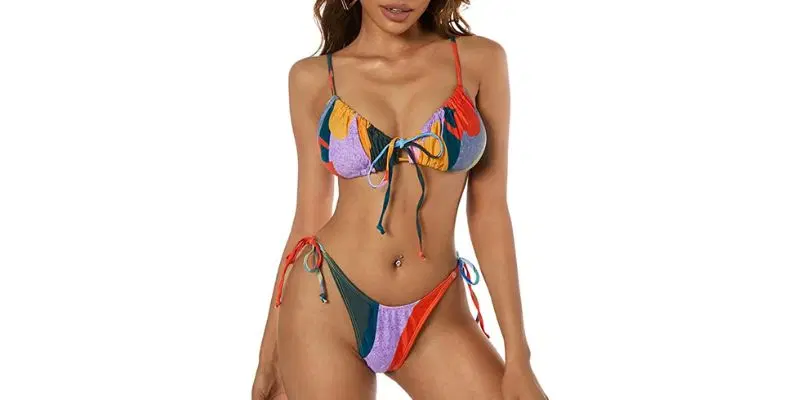 If you're looking for a more playful print, this Zaful thong bikini set is perfect!
---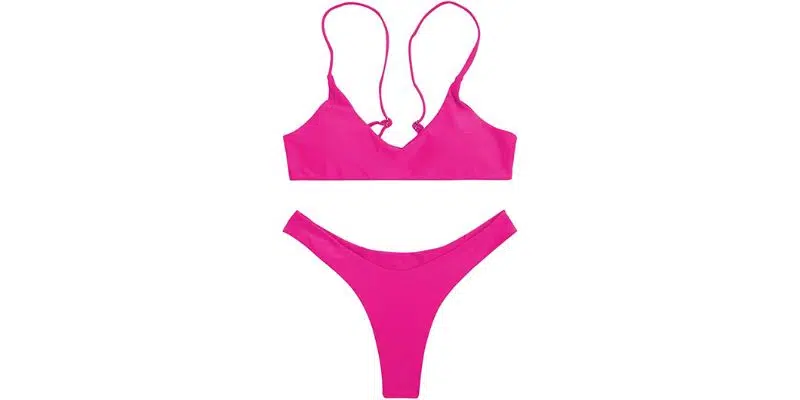 Customers love this set and say it's great quality for the price. Plus, it comes in a ton of different colors so you can stock up!
---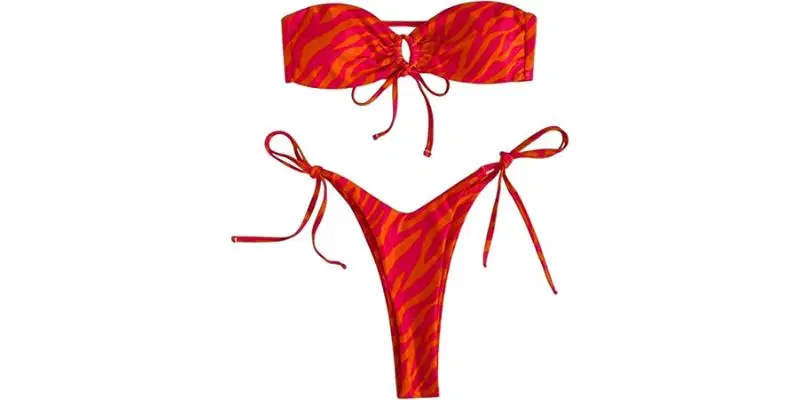 This bandeau and thong set is to die for. It comes in several fun prints and patterns so you never get bored.
---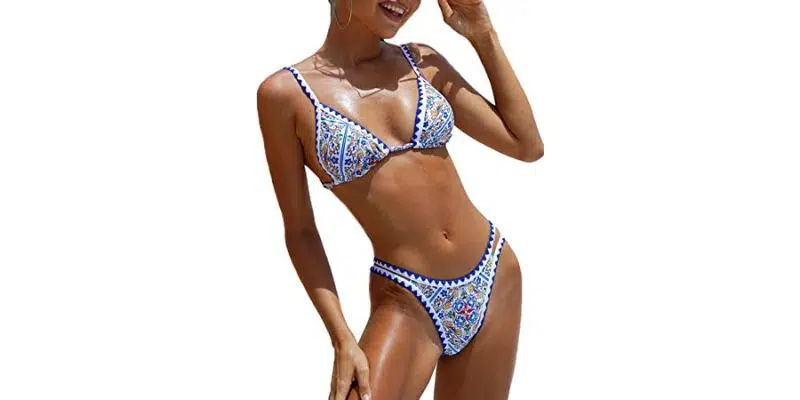 If you're looking for something a little more bohemian, this suit is it! We're here for the whimsical prints.
---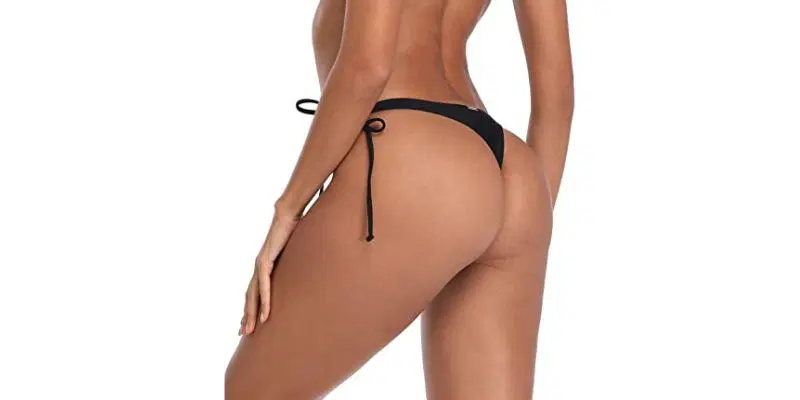 If you just need a simple bikini bottom to mix and match with your tops, you can't beat the price and quality of this Amazon find.
---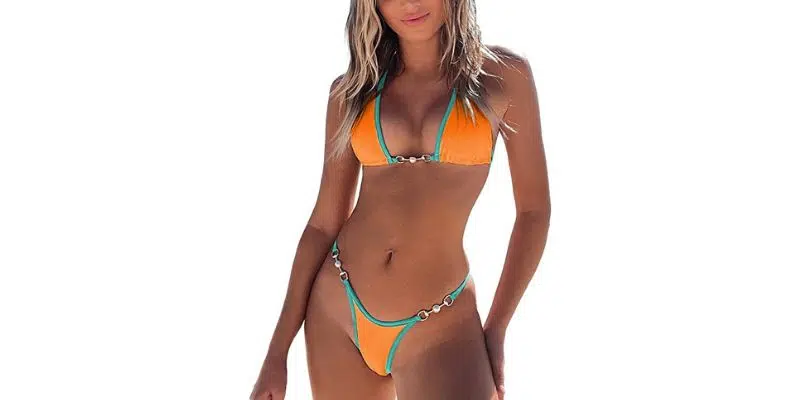 For a pop of color and some intricate details, the set has it all!
---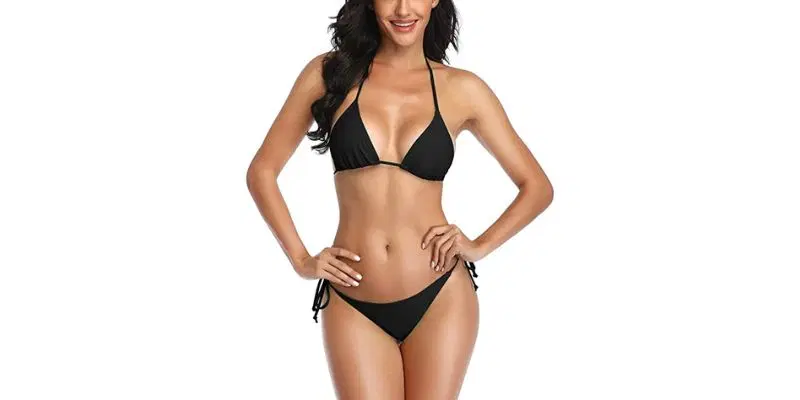 Everyone needs a tiny black bikini in their wardrobe. This one doesn't disappoint!
---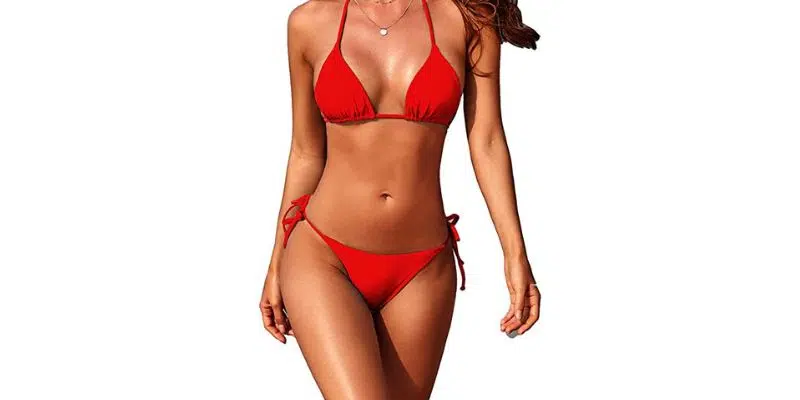 The tie details on this halter set are fun and flirty, and the color options are endless!
In Conclusion
So there you have it—25 of the best thong bikinis to show some skin during your next trip. Thong bikinis are having a moment right now, and these top recommendations will make sure you don't miss out on the trend!
UP NEXT: Beachsissi Reviews: Is Their Affordable Swimwear Worth It?