Read our Beachsissi Reviews below to see if you should shop or skip this brand.
Shopping for swimsuits can be hard. Even with more expensive brands, fit and quality can be a hit or miss. One site that is growing in popularity because of its affordable swimwear is Beachsissi.
With how cheap their prices are, I decided to try it out and share in-depth Beachsissi reviews to help others decide if it's worth buying.
Considering their excellent product images on Instagram and their website, I had a good feeling about the brand.
What is Beachsissi?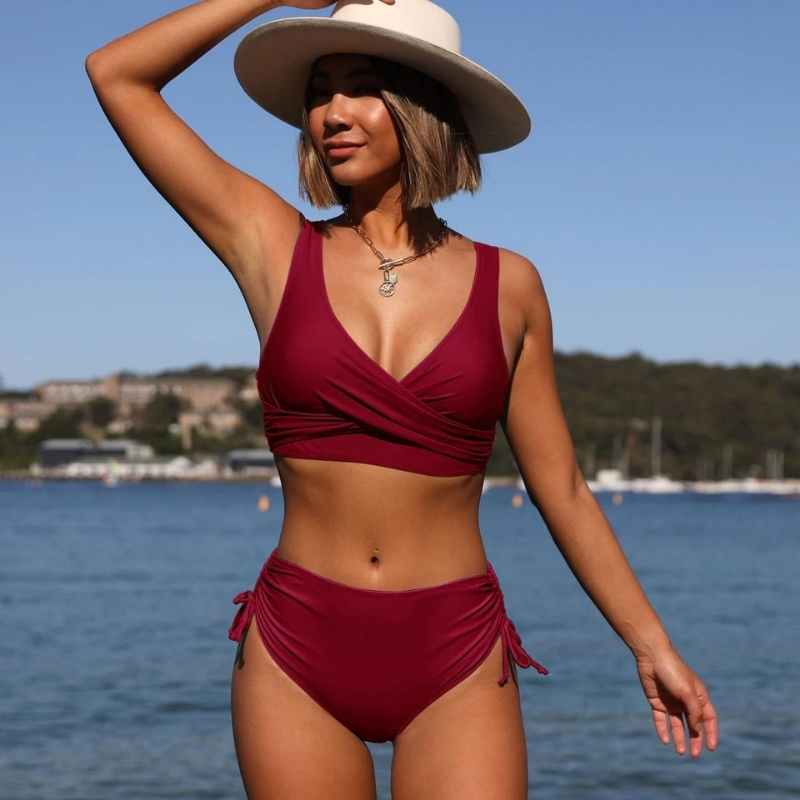 Based in China, Beachsissi is an online shop all focused on women's swimwear and beachwear. From bikinis to tankinis to dresses to cover-ups, they've got it all.
On top of offering cute designs, Beachsissi is one of the most affordable swimwear companies on the market and perfect for women looking to add a new flare to their style.
Aside from swimwear, they also have a wide selection of dresses and other beachy clothing.
Is Beachsissi legit?
Yes, Beachsissy is a legit company. But due to the poor customer service and quality, many of its customers (including us) feel that they made the wrong decision after receiving their bikinis.
Top Alternative: Cupshe
Beachsissi Reviews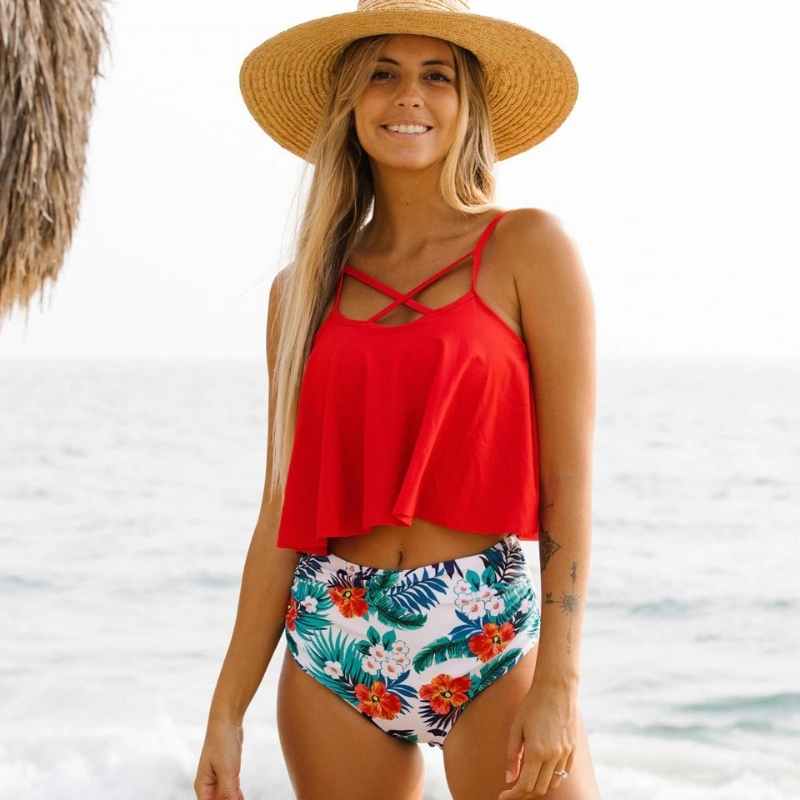 Overall Rating: 5/10 ⭐️⭐️⭐️⭐️⭐️
Overall, I wasn't too impressed with Beachsissi. They're just OK. I might be slightly more impressed if the price was cheaper. The fabric feels like decent quality, but the fit wasn't very flattering for any of the swimsuits I ordered.
Although the prices are pretty affordable, I've found better prices and better quality from other fast fashion sites.
For example, Missguided and Nasty Gal swimwear is typically the same price range (or even cheaper) when they have one of their frequent sitewide sales. I've found sets as low as $10 at Nasty Gal!
Top Beachsissi Alternative: Missguided
Beachsissi Shipping Review: 5/10 ⭐️⭐️⭐️⭐️⭐️
While I've ordered from quite a few overseas shops, Beachsissi had the longest shipping I've ever experienced. This feedback is very common in other Beachsissi reviews as well, so it doesn't seem to be a one-time thing. Some people don't even receive their orders after multiple months!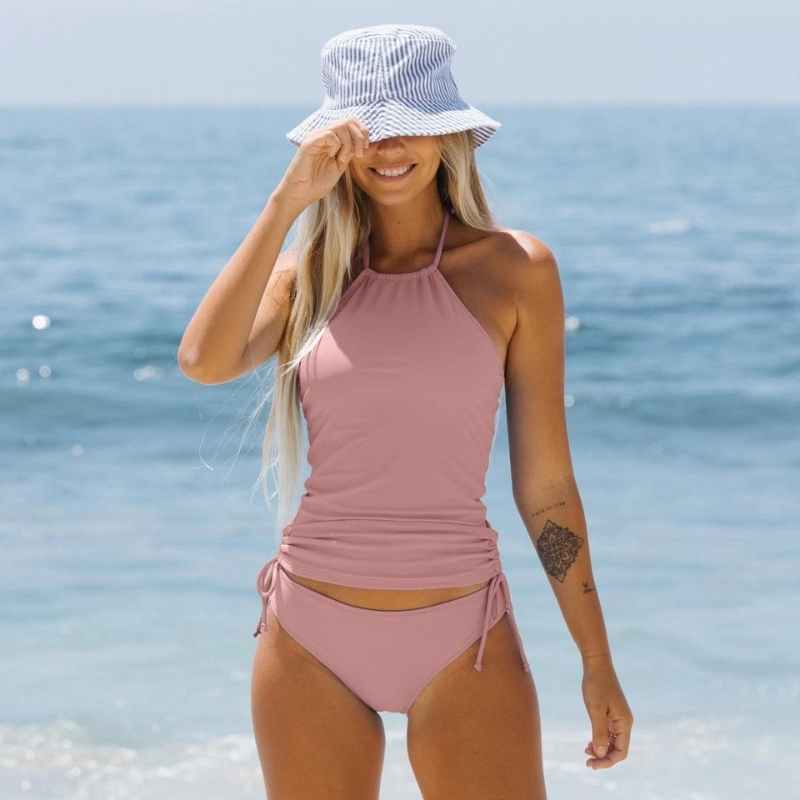 Luckily, I received mine in slightly longer than a month, but this is still a pretty long wait.
Beachsissi Quality Review: 5/10 ⭐️⭐️⭐️⭐️⭐️
The quality of the pieces I received was just OK. Funny enough, I've received similar (and even some higher quality) swimwear from other fast fashion brands like Nasty Gal I mentioned earlier.
How Does Beachsissi Swimwear Fit: 4/10 ⭐️⭐️⭐️⭐️
While the swimsuits definitely fit as far as sizing goes, they still didn't look very flattering. They didn't fit in the right places and the style just wasn't good for my body type.
I'm a bit curvy, so their swimwear might just look good on skinnier models. This was pretty disappointing; I was especially looking forward to the long-sleeve surfer suit, but the sizing was a bit off.
Pricing Review: 5/10 ⭐️⭐️⭐️⭐️⭐️
Their average prices hover around $30 for their swim sets and dresses.
However, they often have additional sales and coupons to take an extra percentage off your order! They also have a sale section with extra discounts.
Even though they are pretty affordable, you can definitely find other places that offer bathing suits at cheaper prices and better quality.
While there are a variety of suits that are widely popular on this site, I decided to try out three of their best-selling sets.
I purchased the following suits: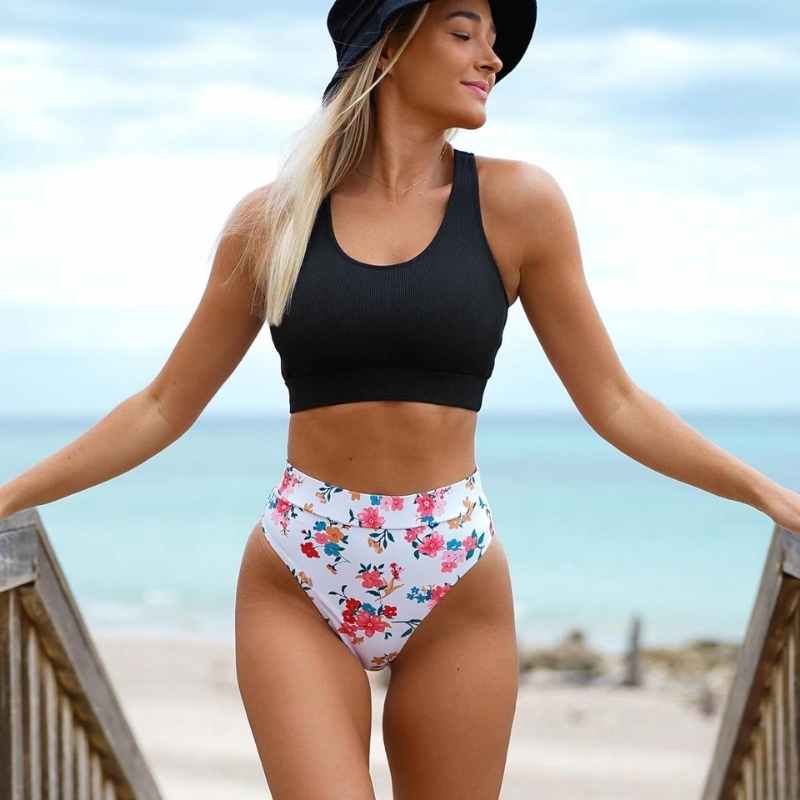 This high-waisted bikini from Beachsissi was so cute! it was the best fitting out of all the bikinis I purchased from the brand.
The material felt great, the white was thick enough where it didn't show through.
The set was only $26.99! This is extremely affordable compared to other brands. Usually, you can expect to pay $30+ just for a top or bottom.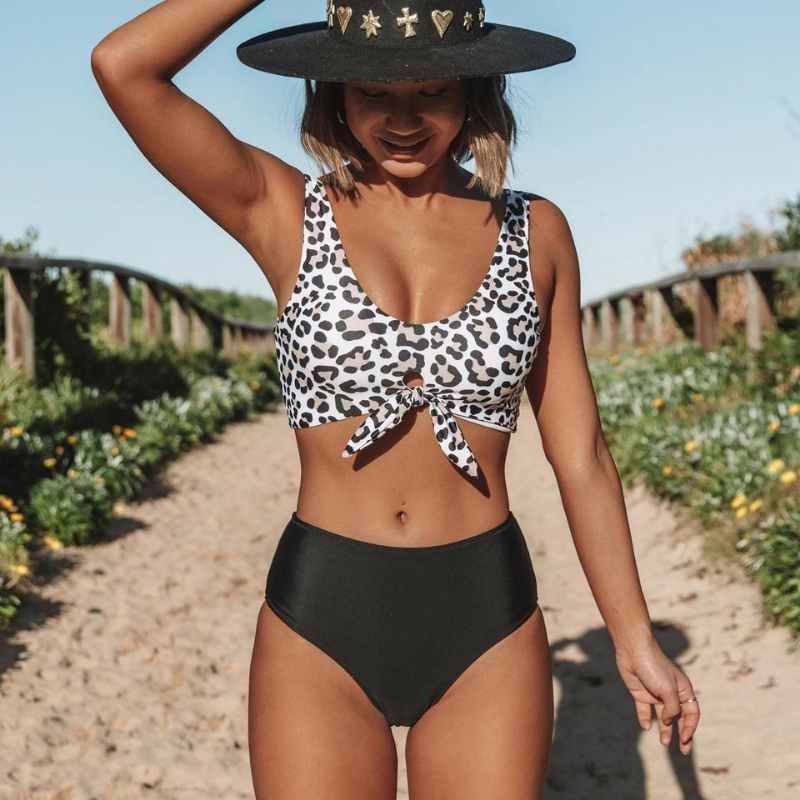 The sizing on this bikini was horrible, I don't know how this bikini looks so good on the model, I think it's photoshopped.
The sizing was correct but the way it fit on my body looked terrible. I would highly advise not getting this product.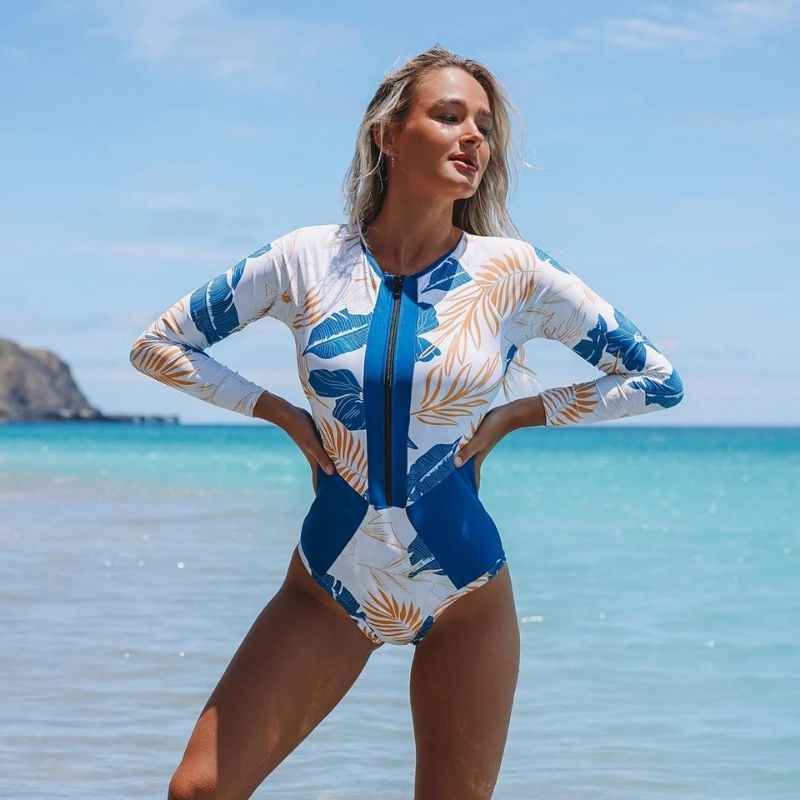 If you're curvy you probably won't like this swimsuit; it doesn't accentuate your curves at all. The cut on the bikini is straight down so unless you size down it will make you look very boxy.
The fabric was surprisingly OK and the zipper seemed like it would last longer than a few wears!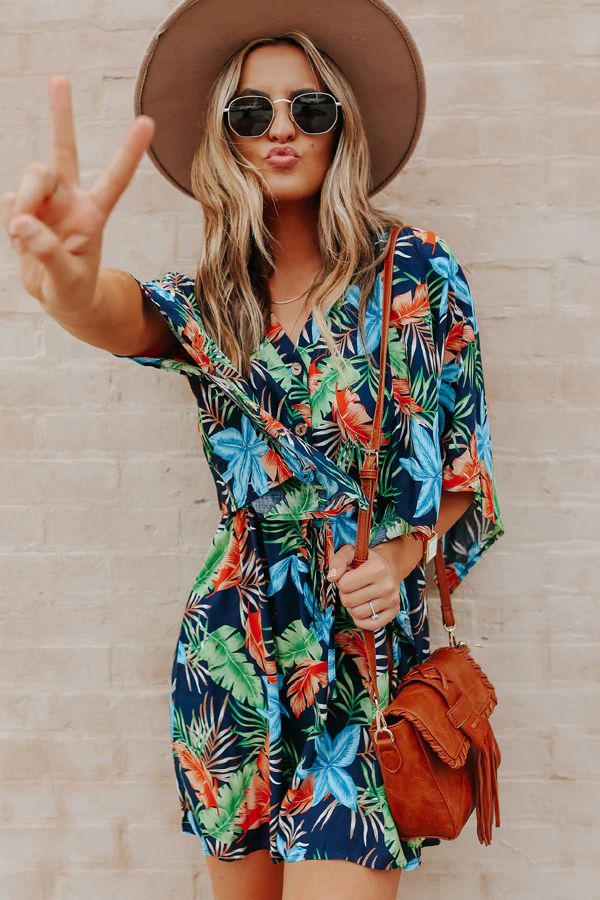 Although I didn't order any dresses, I wanted to see how others felt about their purchases. This dress has the perfect beach vibe with its leaf-print design. Surprisingly, many customers said this dress is comfortable and wasn't see-through.
A few people said it was a little short for their taste, but most customers said the fit was great. It's offered in sizes S-XL, and costs $36.99.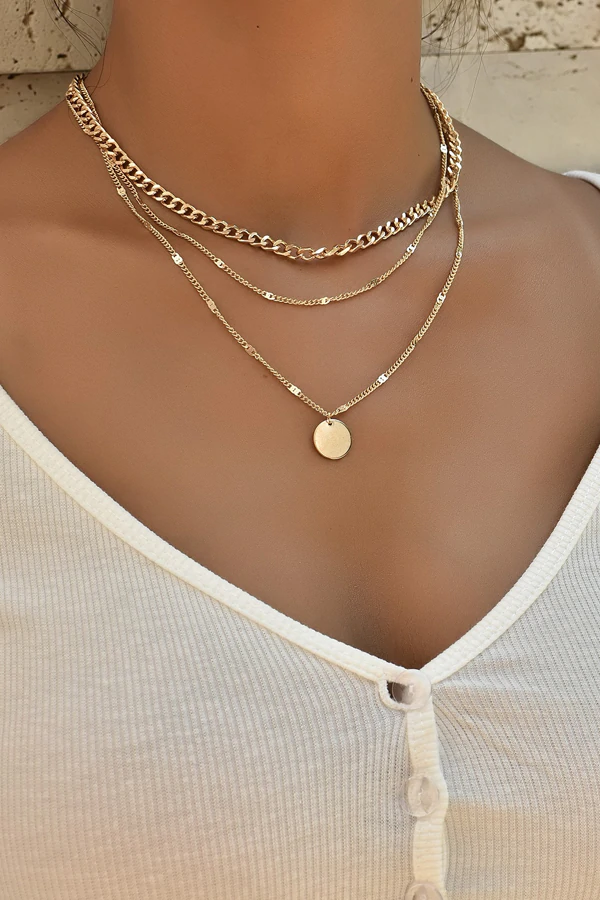 Beach sissi has a selection of trendy jewelry to choose from, including this layered necklace. It's simple yet adds interest to an outfit with its 3-layer design and disc charm.
There aren't many reviews on Beachsissi's jewelry, but one customer said she was happy with this necklace. Plus, most of their jewelry is less than $10, which is a steal.
Overall, Is Beachsissi Worth It?
In my honest opinion, it's not worth it. I received my swimwear after quite a long wait, but I wasn't impressed. Also, there are a shocking amount of Beachsissi reviews that claim they never received their order with poor responses from customer service. So, proceed with caution!
As an alternative, I'd recommend checking out Nasty Gal! Their swimwear is often cheaper when they're having sitewide deals.
Beachsissi Customer Reviews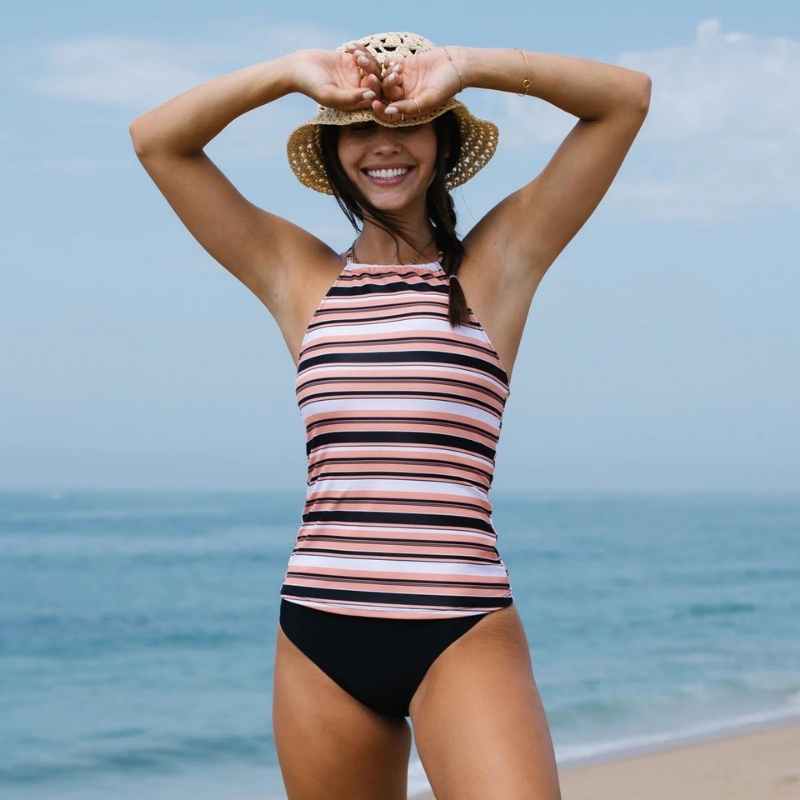 Since I'm only one person, I figured I'd skim through some other reviews to see what other people have experienced with this brand.
If you look through their Trustpilot, you'll notice that reviews started to turn around in October of 2020. Before this, they were getting an average of 15 bad reviews each month.
After that, they started to receive 30+ great reviews each month. This does seem a bit strange, but it's hard to say if this is real or fake. Their Sitejabber rating is significantly lower.
We've pulled quotes sharing top points from other Beachsissi customers (unfortunately, most reviews aren't great).
"Order one swimwear in early July and it's September now, it never arrived. Contacted customer service to provide a tracking number in Aug and they keep avoiding my request." – Christina L.
"The suits are not as imagined, and forget returning them if you're dissatisfied." – Amanda L.
"Ordered 3 swimsuits that arrived and were way too small, even though I ordered up. I contacted them to return and get a refund and they offered to send me new items 50% off." – Mimi M.
Beachsissi Return Policy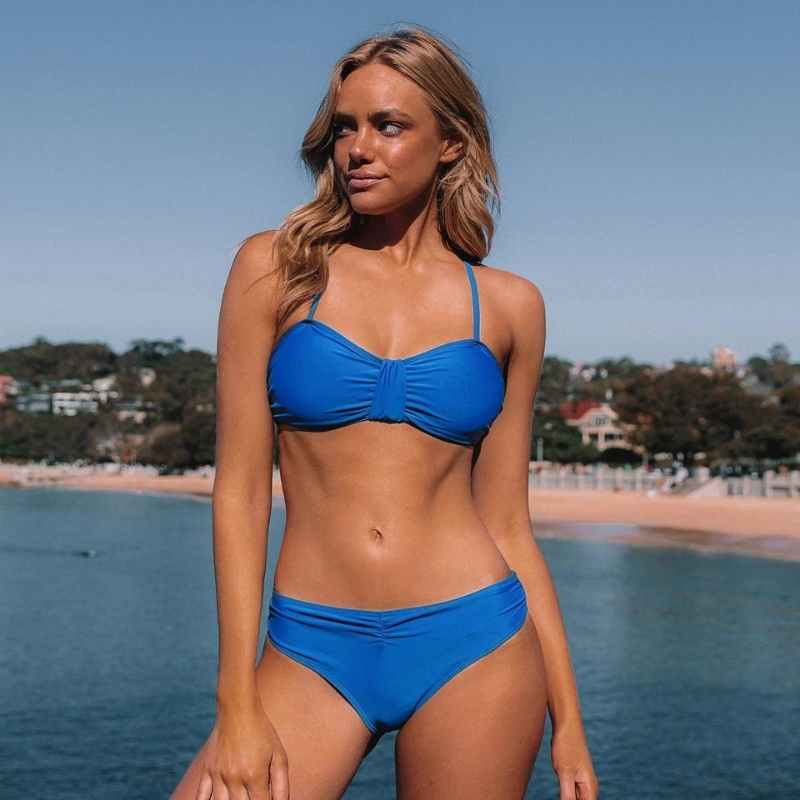 Beachsissi doesn't have the best return policy. While they do accept returns, the buyer is required to pay return shipping (to China).
You also need to contact them within 15 days to initiate returns and items must be returned in their original condition.
Beachsissi Alternatives:
UP NEXT: 18 Best Swimwear Brands of All Types