Everyone needs a good sweater (or ten) in their closet. And let's face it, some brands just do it better than others. So, we've put together a list of the best sweater brands out there so you stock up for your winter wardrobe!
Each brand was selected based on quality, affordability, and ratings (as well as our personal experience with each brand). While we've included a couple higher-end options, most are fairly affordable for the average person.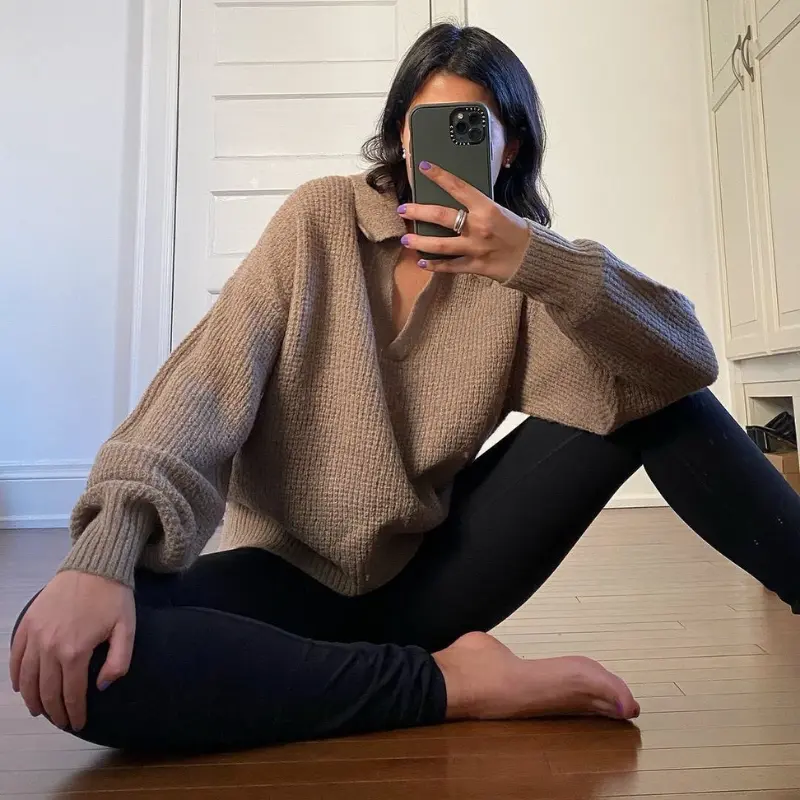 Average pricing: $50 – $150
Everlane sells a wide selection of comfortable, fashionable and, most importantly, warm sweaters that will keep you feeling cozy and happy.
With a great variety and decent prices (considering the quality), Everlane will be your designation for high-end and high-quality sweaters that will be with you for ages. They also focus on sustainability, so it's a win-win!
---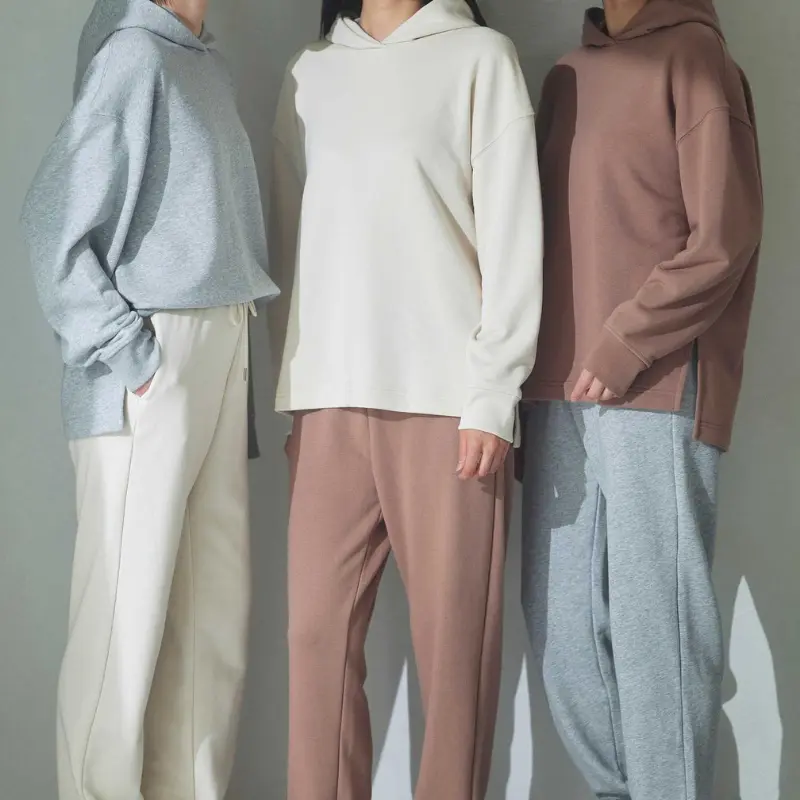 Average pricing: $15 – $40
This is one of the few affordable brands out there that is actually great quality!
From something sleek and warm to something heavy-duty, Uniqlo offers many different types of sweaters for every occasion and every type of weather. You can also find sweaters as low as $14 (most of their selections don't go above $30, aside from specialty materials like the 100% cashmere collection). That just can't be beat!
---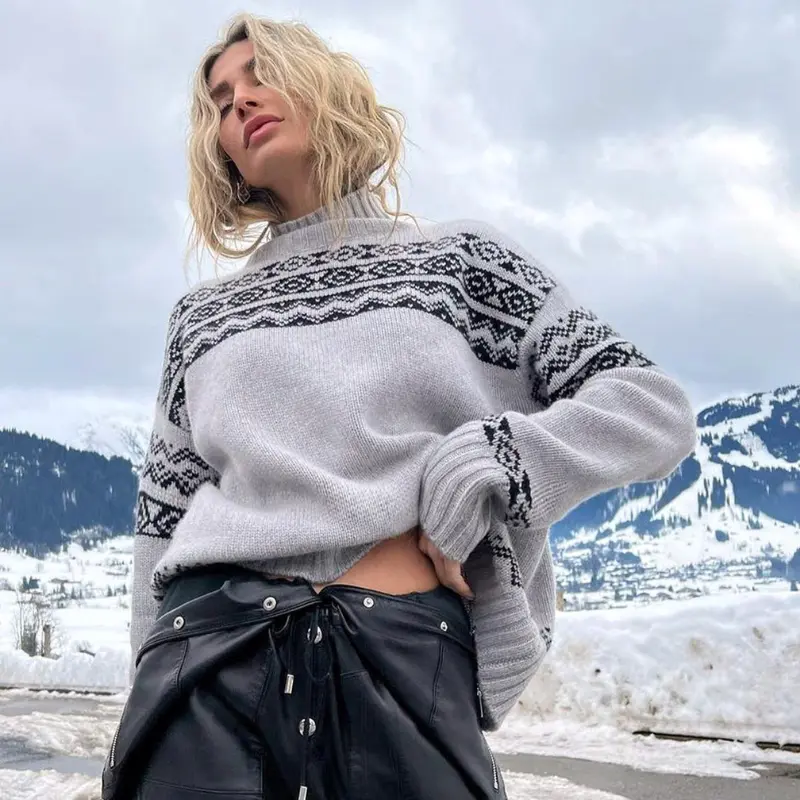 Average pricing: $150 – $300
If you're willing to splurge a little, the sweaters from Naked Cashmere will make you very happy. They have a wide selection of excellent quality 100% cashmere sweaters and plenty of other garments (including sweaters for your dog).
Their sweaters mainly come in minimalistic colors like black, white, grey, beige, and tan, so you'll want to look elsewhere if you want extravagant designs. But if you want timeless styles that you'll have in your wardrobe for years to come, definitely shop at Naked Cashmere.
---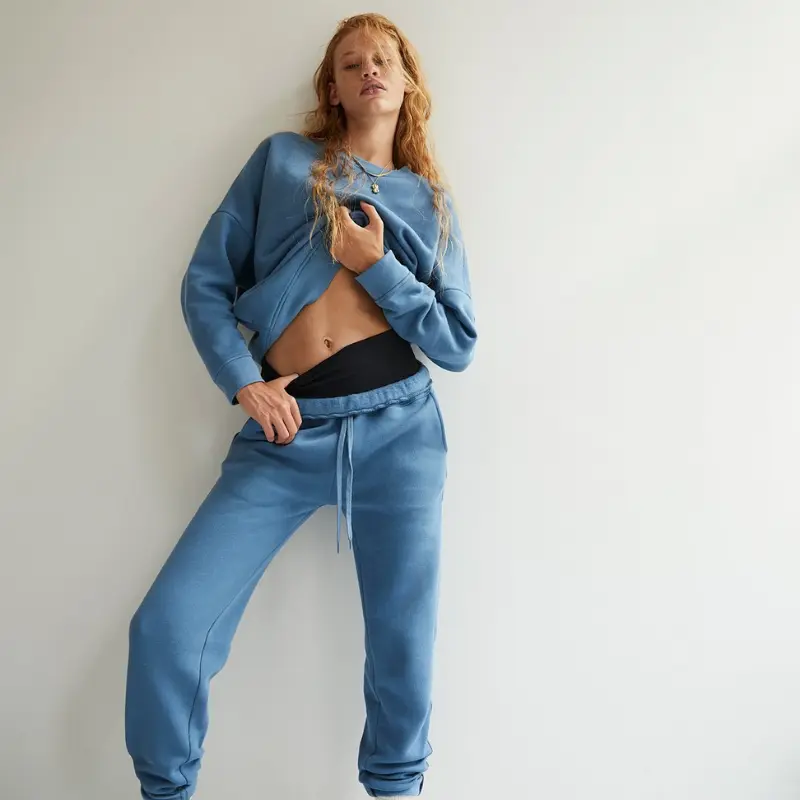 Average pricing: $50 – $100
Madewell doesn't just sell regular sweaters. They only sell the nicest, most fashionable, and trendiest sweaters on the market.
From cardigans to cashmere to sweater-coats and more, Madewell has a vast selection of the latest and greatest to keep you warm and toasty this Winter and Spring. Prices aren't the most affordable out there, but they're a good deal considering the quality (especially if you can catch a good sale).
---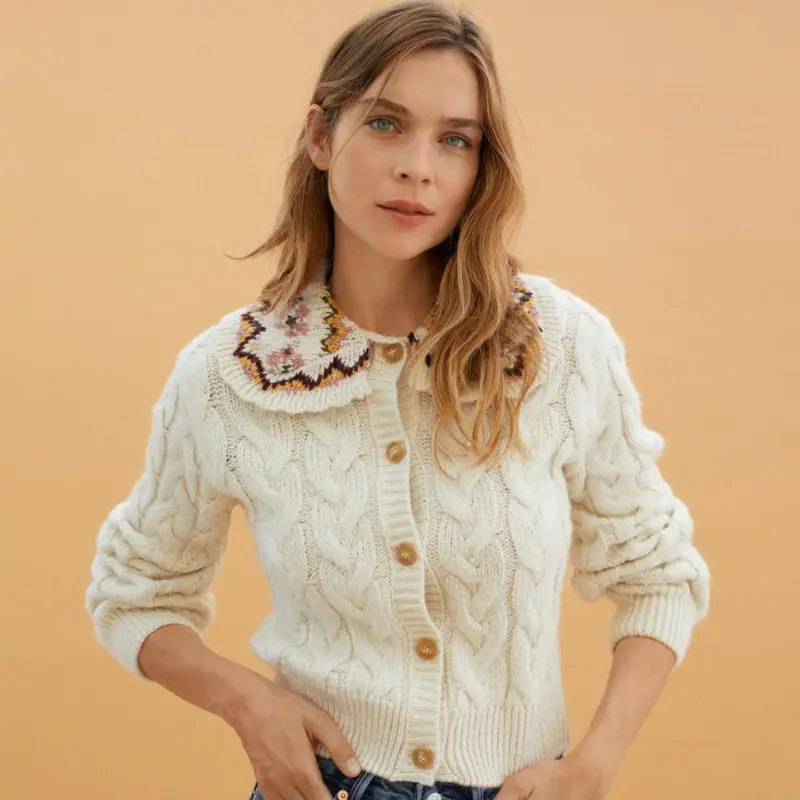 Average pricing: $30 – $80
Mango's selection of sweaters ranges from high-end, fancy clothing to everyday wear that is comfortable at home.
Everything is competitively priced and won't break the bank (especially if you shop during a sale where they sometimes take 50% or even more off)! Most importantly, their styles will look and feel amazing.
---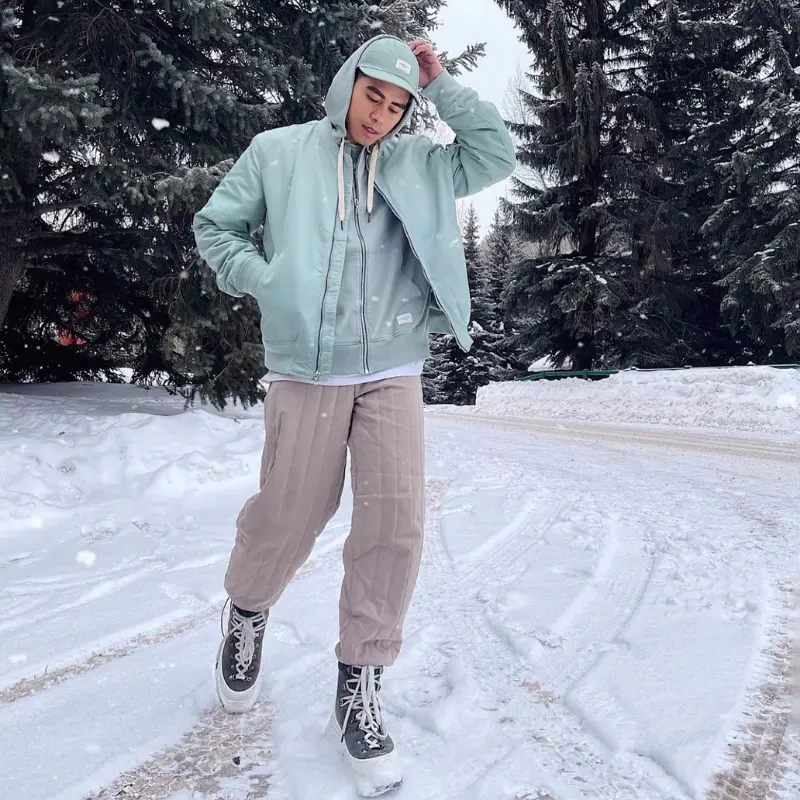 Average pricing: $200 – $500
Rag & Bone has a wide selection of sweaters for both men and women that are all made with premium materials, quality fabrics, and a trendy fashion sense.
They will all feel incredible and look even better. Hoodies, wools, crew sweaters, and more — Rag & Bone has it all. They're definitely more of a designer brand), but they're perfect if you're looking to splurge on pieces that will feel amazing and last forever.
If you can't afford their regular prices, check out their selections at Nordstrom Rack.
---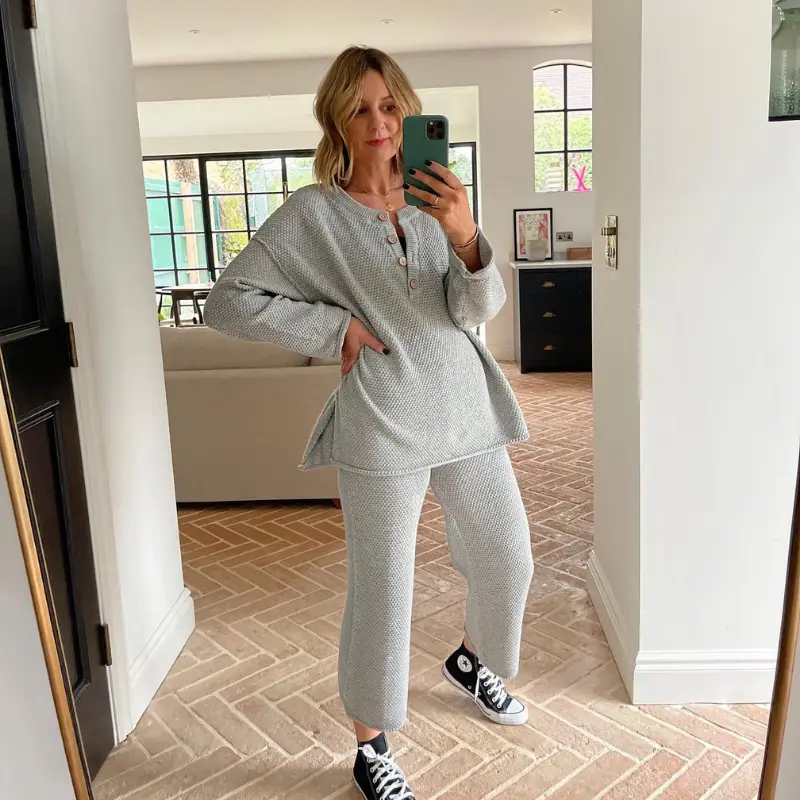 Average pricing: $90 – $150
Free People provides high-end, unique clothing that will look good on anyone. They carry everything from mini-dress sweaters to sweater shorts to more traditional hoodies. Their taste is cutting-edge and modern, plus their selection feels never-ending.
You can often find Free People sweaters at Nordstrom Rack for significantly discounted prices as well.
---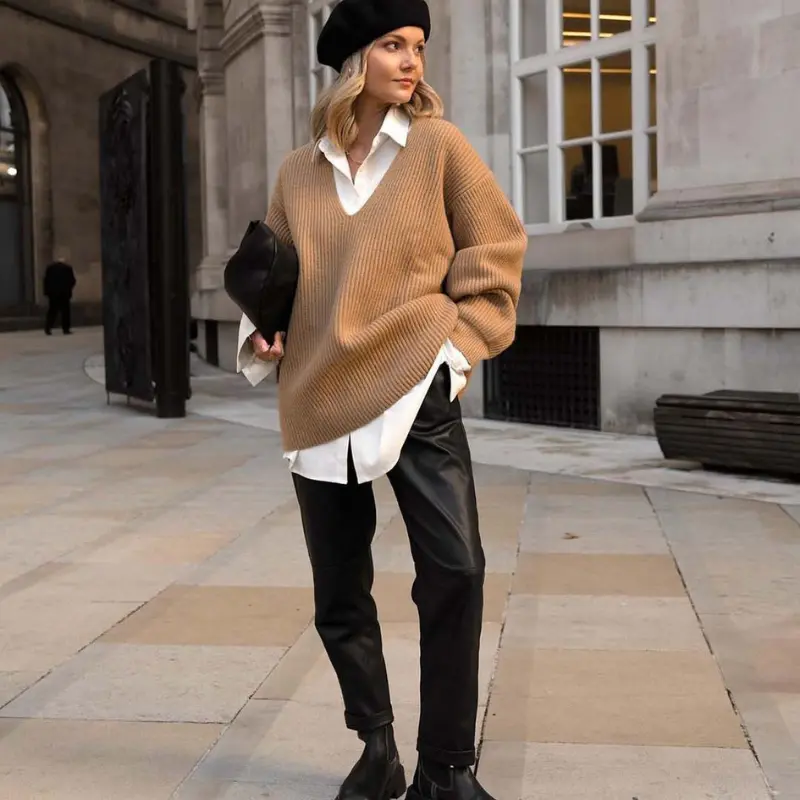 Average pricing: $15 – $40
H&M has long been one of the top destinations for any type of clothing need you have, including everyday sweaters and winter wear.
They always have something popular and trendy, plus their prices are some of the lowest on the market. Quality isn't as great as some of the higher-end sweater brands, but it's still decent!
RELATED: 14 Stores like H&M for Affordable + Trendy Clothes
---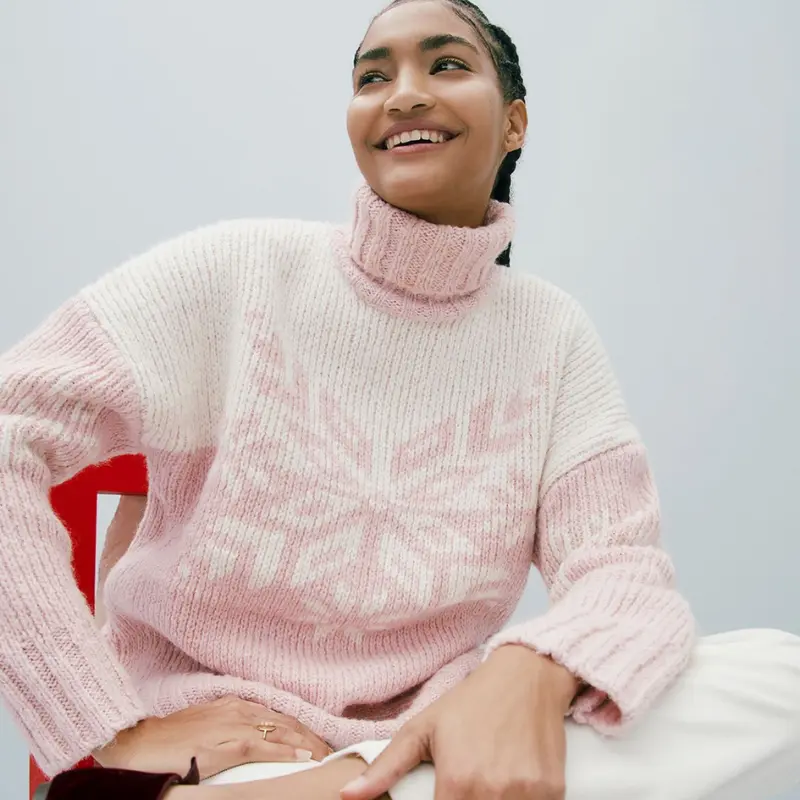 Average pricing: $80 – $140
J Crew is one of the top names in the game when it comes to fashion. They are known for their top-of-the-line products, including their lovely selection of sweaters and outerwear.
From hoodies to cardigans to pullovers, J Crew has a varied and deep collection that will fill your wardrobe with only the latest and greatest. Plus, their items are of great quality and will last forever!
RELATED: 11 Stores like J Crew For Any Fashionista
---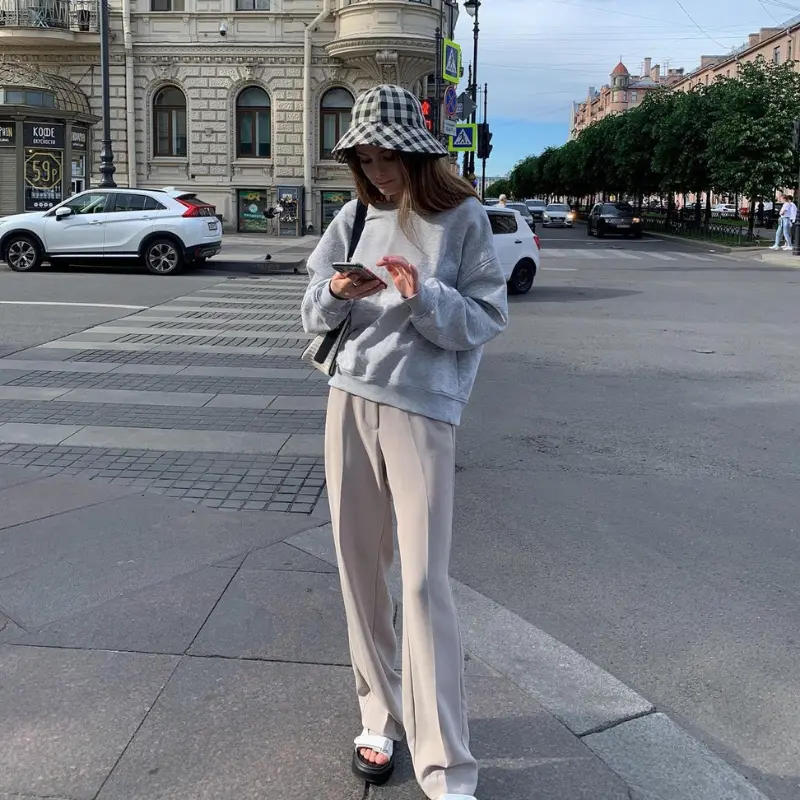 Average pricing: $40 – $80
Topshop will provide you with your next favorite sweater, no questions asked.
Their selection of trendy and unique sweaters comes in all shapes, sizes, and colors. Their items are of decent quality without having to pay high-end prices!
---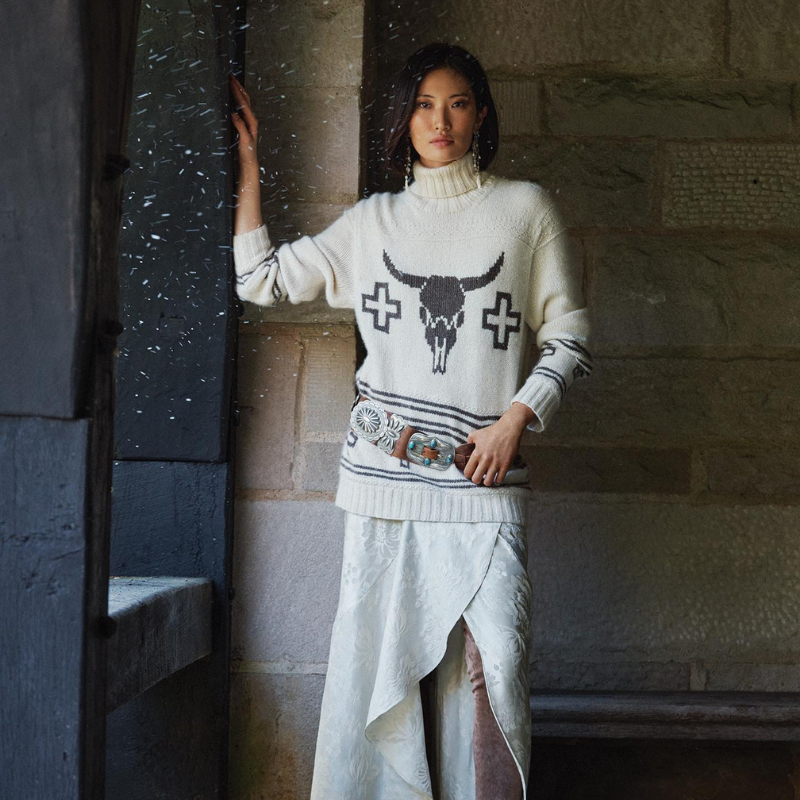 Average pricing: $80 – $1,000
Ralph Lauren's selection of sweaters is impressive, of great quality, and constantly growing. They have all different types and colors – you are guaranteed to find something that fits your style.
They have a significant price range so no matter your budget, you can indulge in something from Ralph Lauren. Whether you want a high-end cashmere sweater for nearly $1,000 or a simple $80 sweater, they have it all.
---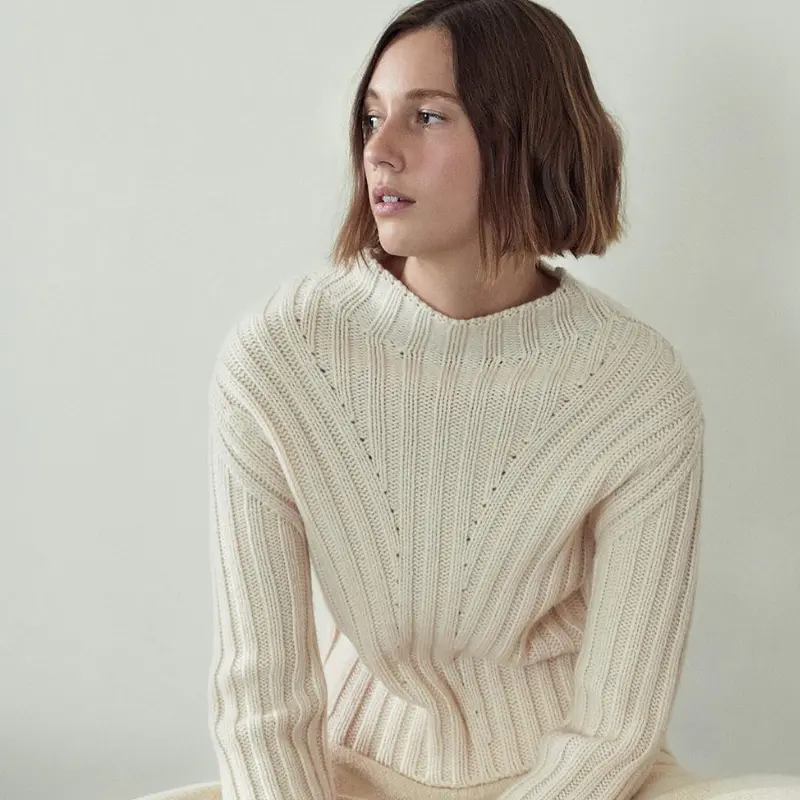 Average pricing: $200 – $500
From scoop-neck cuts to sweater dresses to matching sweaters for your dog, Vince has it all.
Their sweaters are cozier than ever and will truly spruce up your wardrobe. Can't afford their regular pricing? They also have a large, much more affordable selection on Nordstrom Rack!
---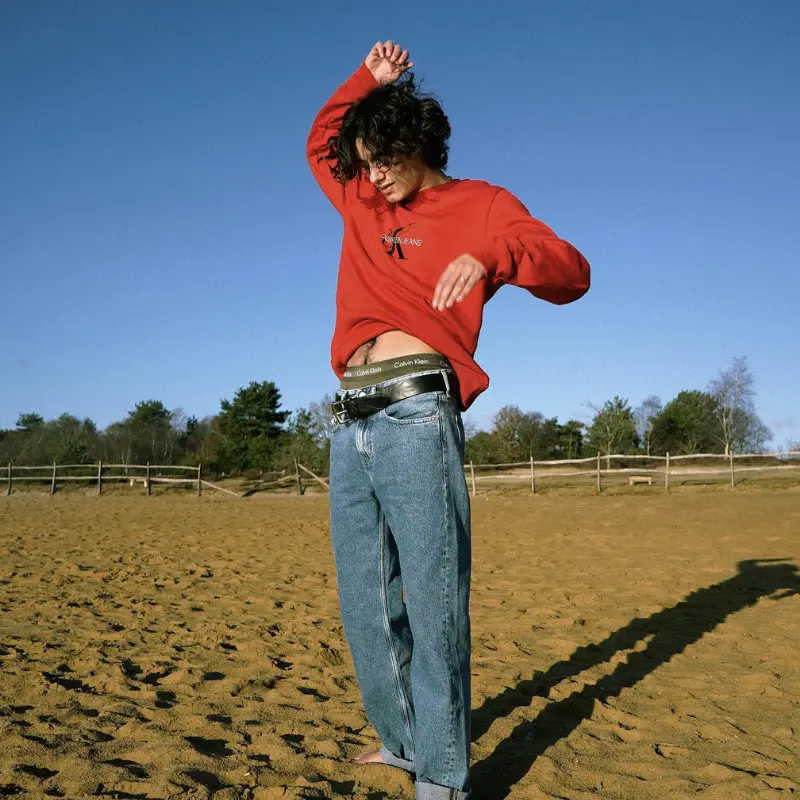 Average pricing: $20 – $200 (depending on sales)
Calvin Klein has been one of the biggest names in the fashion industry for decades now.
Their library of sweaters is immense and modern, as well as always high-quality. It all looks good, it all feels good, it's all Calvin Klein. If you shop at the right time, you can find some pretty spectacular sales.
---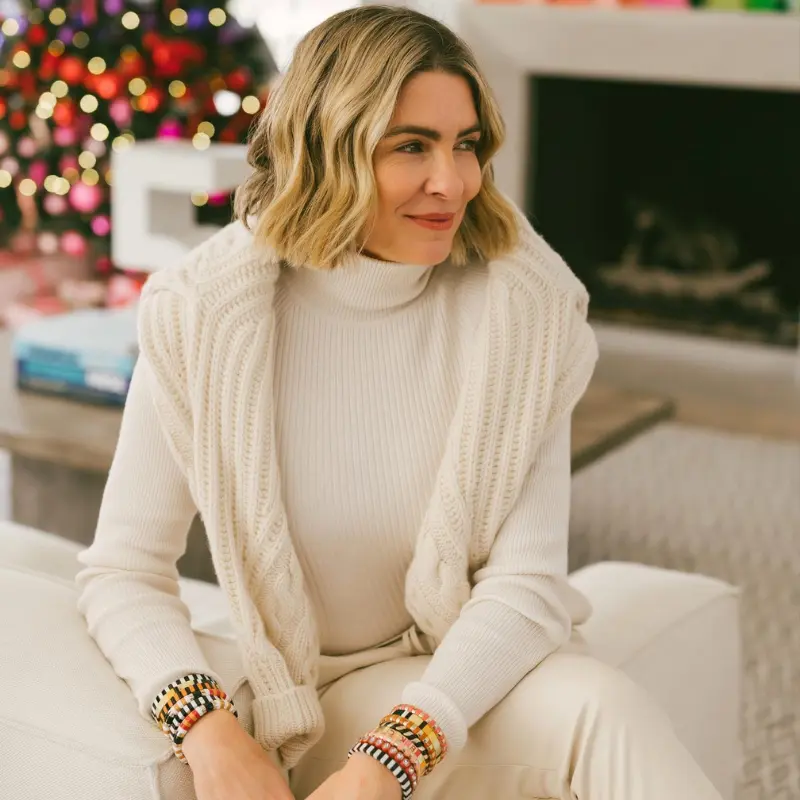 Average pricing: $30 – $100
At Banana Republic, you will find a wide variety of sweaters that are perfect for any type of weather and outfit.
They also have reasonable prices (they have pretty frequent sales and discounts, so make sure to wait for those). Banana Republic sells quality pieces without being expensive.
---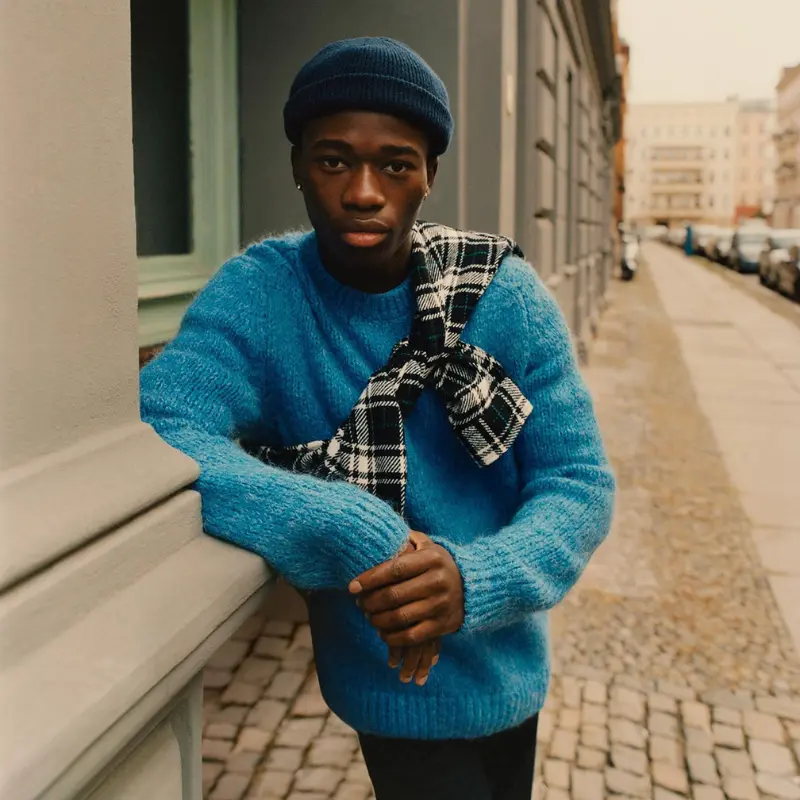 Average pricing: $25 – $50
Zara has a huge selection of modern and cutting-edge sweaters and other outerwear to make your wardrobe complete.
With a modern, trendy taste and prices that won't scare you off, Zara will become one of your favorite destinations for your clothing needs. And of course, most of their selection is super affordable!
---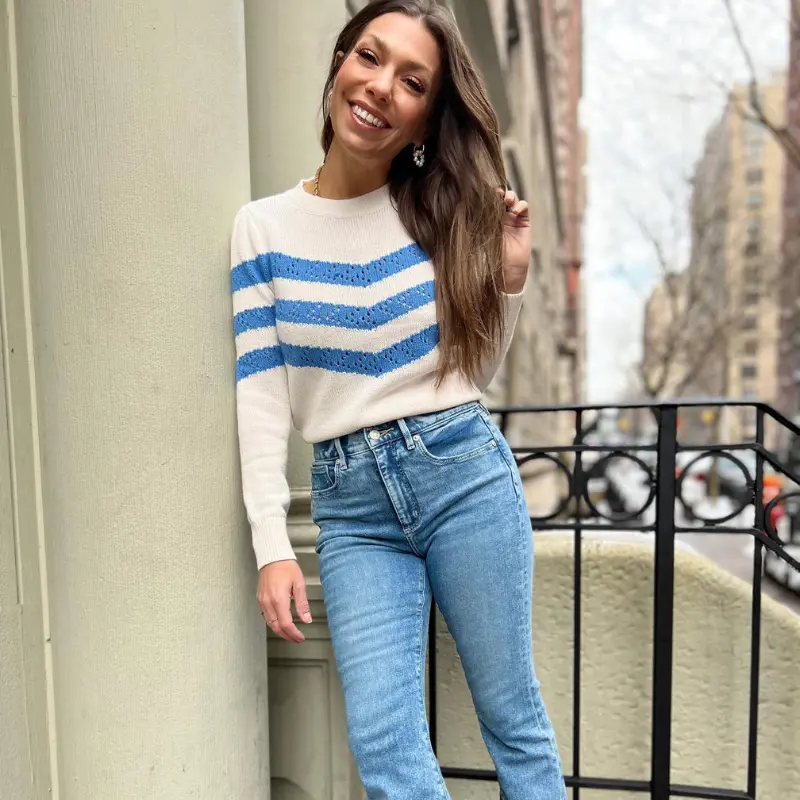 Average pricing: $50 – $100
LOFT is known for their quality items and their affordable prices.
They should also be known for their sweater selection, because they sure do have a good one. Filled with trendy and comfortable selections that will last through plenty of washes, LOFT's sweater section is packed full of just what you need for the cold months of winter.
---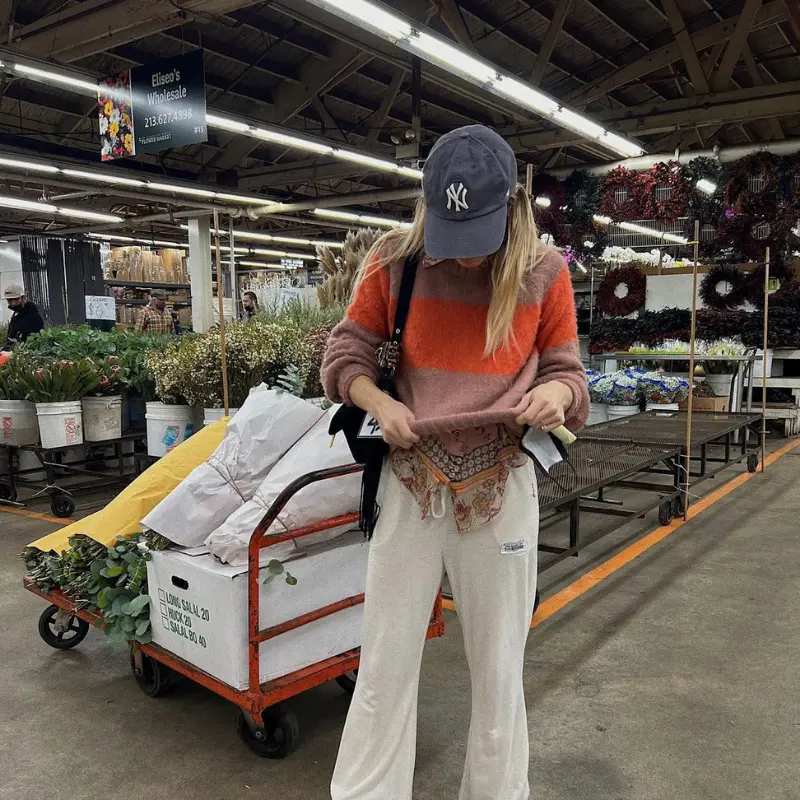 Average pricing: $100 – $400
ALLSAINTS is a high-quality brand with a classy and iconic selection of sweaters for all types of outfits.
Cardigans and crop tops and pullovers and jumpers, ALLSAINTS has it all. Although the price tag might be high for some people, you know you're getting quality when you shop here.
---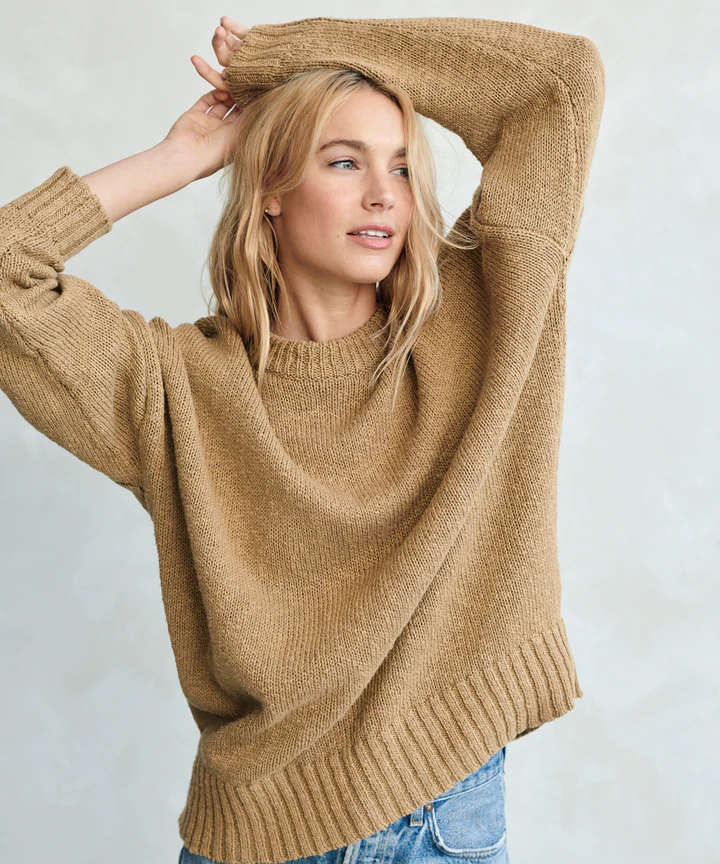 Average pricing: $245 – 445
Jenni Kayne is definitely in a higher price range than others on this list, but they make up for that 10 times over in the quality of their sweaters—they are the perfect mix of function and fashion.
Made from luxurious materials like cashmere and merino wool, they are designed to keep you warm and stylish all winter long. And with a range of colors and styles to choose from, there's a Jenni Kayne sweater for everyone.
Whether you're looking for a cozy cable knit to wear around the house or a sleek turtleneck to pair with your favorite jeans, this brand has got you covered.
---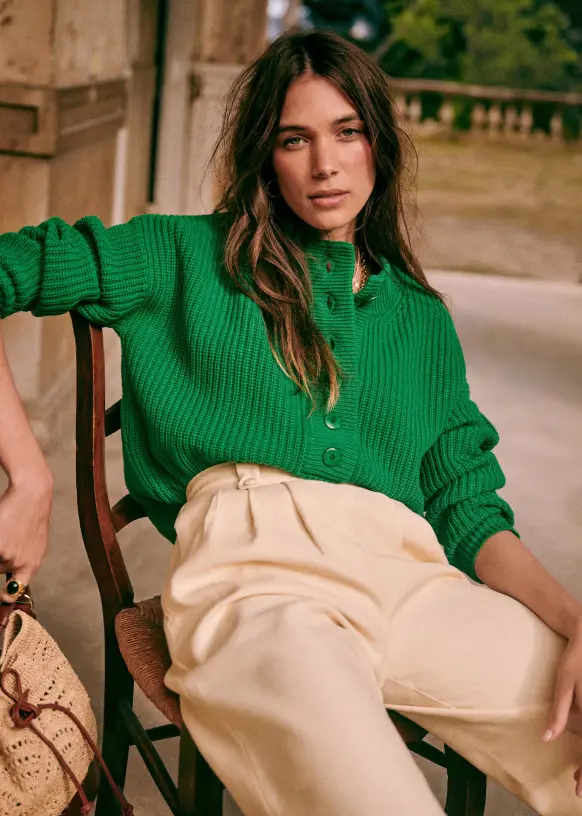 Average pricing: $120 – 170
Sezane knitwear is the ideal way to keep your wardrobe feeling all year long. With a range of styles to choose from, including cozy sweaters and chic cardigans, there's something for everyone.
Plus, their designs are always on-trend, so you can be sure you're investing in pieces that will stand the test of time. Overall, their sweaters are classy, chic, and timeless.
---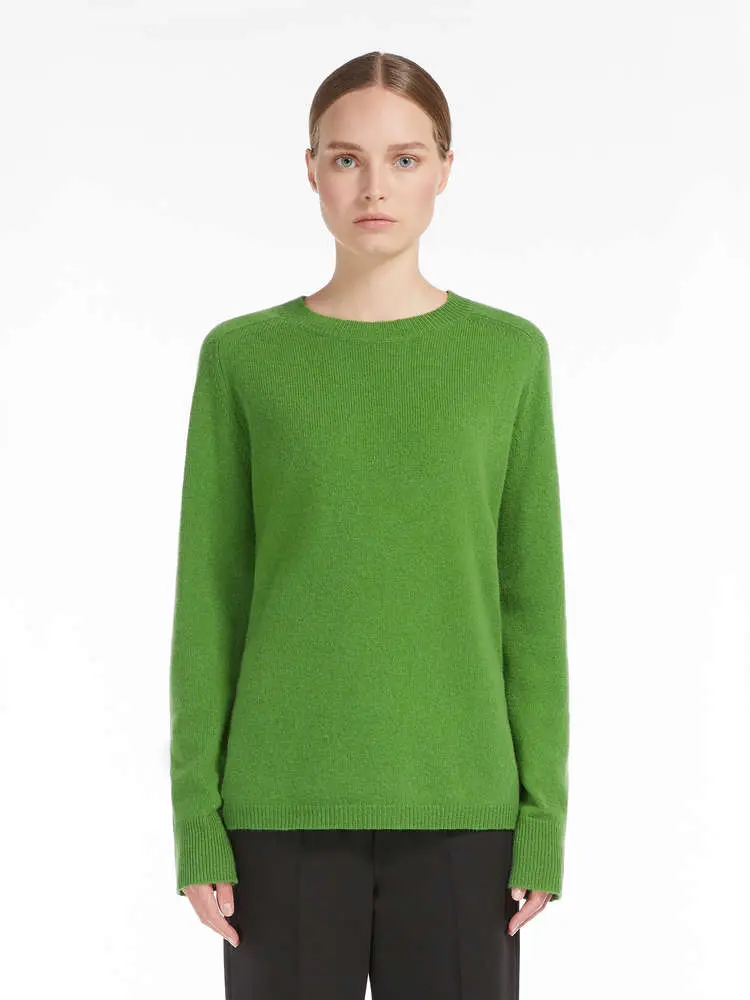 Average pricing: $339 – 825
Max Mara is a high-end fashion brand that is best known for its timeless and elegant designs. The company was founded in 1951 by Achille Maramotti, and it has since become one of the most respected names in the fashion industry.
Max Mara is perhaps most famous for its sweaters, which are made from the finest Italian cashmere and wool. The brand's sweaters are knitted with exceptional care, and they are designed to flatter a woman's figure. They are also incredibly versatile, as they can be dressed up or down depending on the occasion.
Investing in a Max Mara sweater will ensure you have cozy, durable pieces for years to come.