Simple, clean, striking lashes can be hard to come by when the dark pigmentation in commercial mascaras is causing lifetime damage to your roots. However, with these 8 best clear mascaras for a clean and healthy look, all of your eye lash wishes will be answered.
A bold signature look with no colored makeup on should be impossible right? Wrong! These lash enhancing, nourishing, strengthening, and volumizing clear mascaras are all you need for a clean, long-lasting look. Check out the best clear mascaras below for the perfect natural look.
Best Clear Mascaras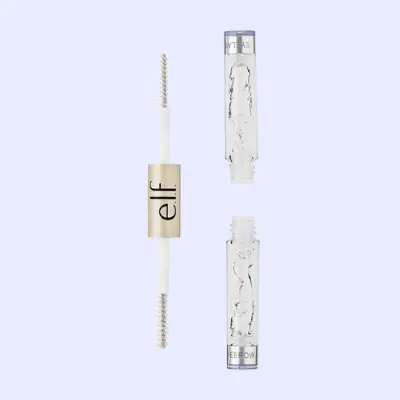 This clear, shiny mascara is 100% vegan and cruelty-free. It creates a bold eye outline without using dark colors and is made with long-wear agents so you stay looking fresh all day.
The mascara can be worn underneath regular mascara to provide an extra boost at the roots or can be used alone for maximum shine. It can also be used as a brow shaper and enhancer.
E.l.f. believes in making all quality makeup that anyone can afford which is why this mascara is a major steal being only $2.54.
---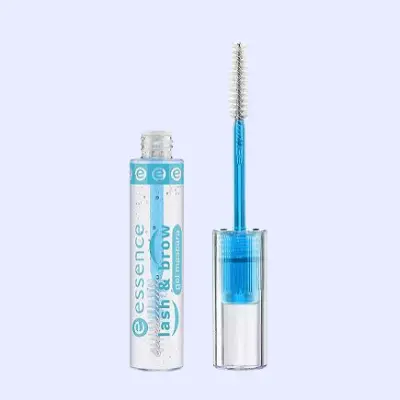 essence crafted a cruelty-free gel formula without alcohol, oils, parabens, and fragrances to supply enhancing eyelash extension and sculpting without the pigmentation.
This mascara can also be used to groom eyebrows and dries quickly to ensure long-lasting wear for an all-day signature look. It comes for a great price at $2.99.
---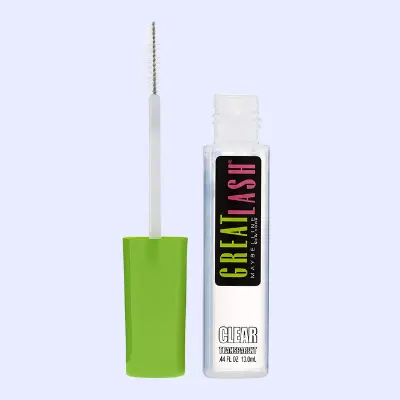 Maybelline has created a hypoallergenic formula for their clear mascara, meant for those who get eye irritation from pigmented mascaras or wear contacts so that they can have a signature eye look without the pain of allergies.
This lengthening, strengthening, and clean mascara is clump-free and polishes the lashes with each coat. It can also be used on the eyebrows to shape, separate, and contour the brows without any skin irritation.
With all these advantages and the quality of the mascara, it is well priced at $4.07.
RELATED: Maybelline Sky High Mascara Review
---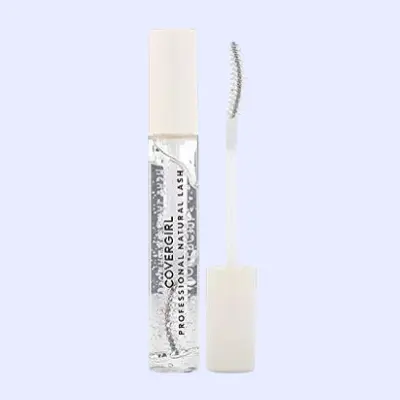 Covergirl's clear natural mascara accentuates the curvature and shine of your natural lashes. With their simple gel formula and curved brush, this mascara separates lashes for an open, bright look.
This cruelty-free formula also works to tame and condition eyebrows all while enhancing natural beauty. It is also a great price, costing only $6.99.
---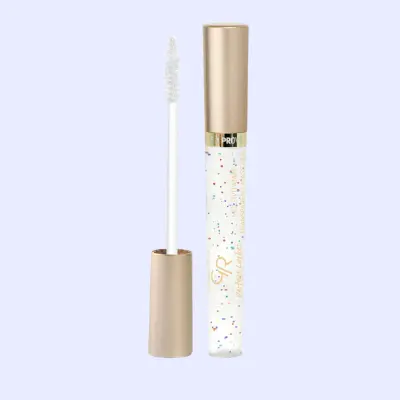 Not only does this transparent mascara come in a cute golden case, but it is crafted with vitamins A, E, and Provitamin B5 to enhance, strengthen, and grow lashes while giving a natural signature look.
It dries quickly for easy application and is clump-free. The nourishing formula ensures that lashes are set for the entire day and can also be used on eyebrows for an all day, fresh look. It is also a great price being only $8.99 for 1 tube.
---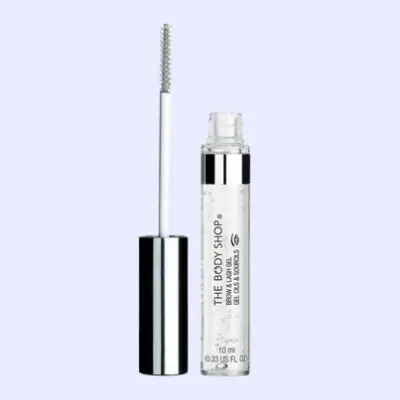 This brow & lash gel is made with Community Fair Trade Organic Aloe Vera to define and nourish lashes. It is also meant to tame and shape eyebrows to contour the face.
Their formula is dermatologist and ophthalmologist tested and claimed safe for those with sensitive eyes or who wear contacts. It is easy to apply with their soothing brush and meant to last all day.
For the quality and ingredients within this mascara, it is priced higher at $15.00, yet is still a great price for an impactful product.
---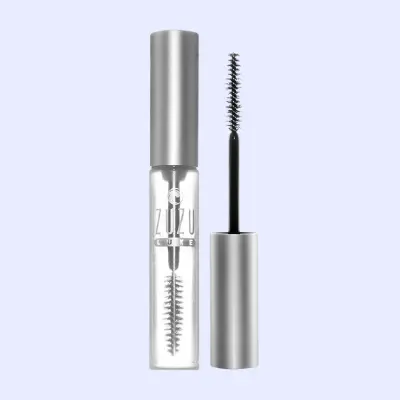 Zuzu Luxe pulled no stops with this volumizing, curling, and shaping clear mascara. The formula is safe for people with sensitive eyes and is a natural, vegan, and gluten free product.
This mascara can either create simple or bold looks depending on the number of coats applied but is clump resistant because of Zuzu Luxe's nylon brush. The formula is safe to use on eyebrows for shaping and conditioning.
The mascara is an investment compared to the others being priced at $17.60, but with its volumizing and enhanced formula, the cost is well worth the results.
---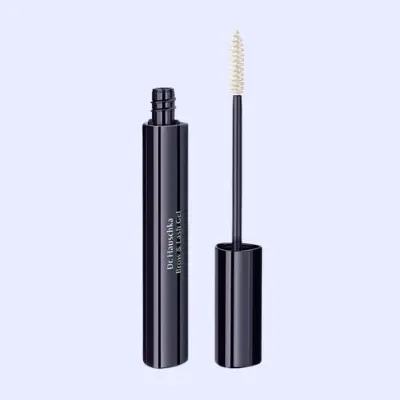 This clear gel is best used in small doses for maximum enhancement. It can be used to lengthen lashes before putting on pigmented mascara or can be used alone as a natural eyelash enhancer.
Dr. Hauschka's formula consists of nourishing, botanical ingredients to brighten, nourish, and strengthen lashes. The gel also works on eyebrows for shaping and strengthening. It is more costly than most being $22.00. However, since the usage is small it lasts for a long time.
In Conclusion
Clear mascara has been hiding in the background of makeup for years, but this cannot go on, especially when it is the answer to healthy, strong, natural lashes.
Invest in these best clear mascaras and all of your bold, striking looks will be accomplished while nourishing your lashes for lifelong growth.
UP NEXT: 12 Best Drugstore Mascaras for Voluminous Lashes