Creating the perfect curls with a normal curling iron takes a special kind of skill and has quite the learning curve. For most people, curling hair in the morning can take hours and still won't look the best or hold throughout the day. 
The Beachwaver Co. developed a styling tool specifically to make curling your hair quick and easy with a rotating barrel that does all the hard work for you. However, this curling iron doesn't exactly come cheap, so read our Beachwaver reviews if you should make the investment.
What is Beachwaver?
The Beachwaver Co. is a woman-owned company that sells all kinds of professional-level hair styling and hair care products.
They are best known for their patented Beachwaver curling irons that have reached global popularity.
The company has received many beauty awards for its products and are frequently used by celebrities to create everyday looks to red carpet styles.
Beachwaver Overview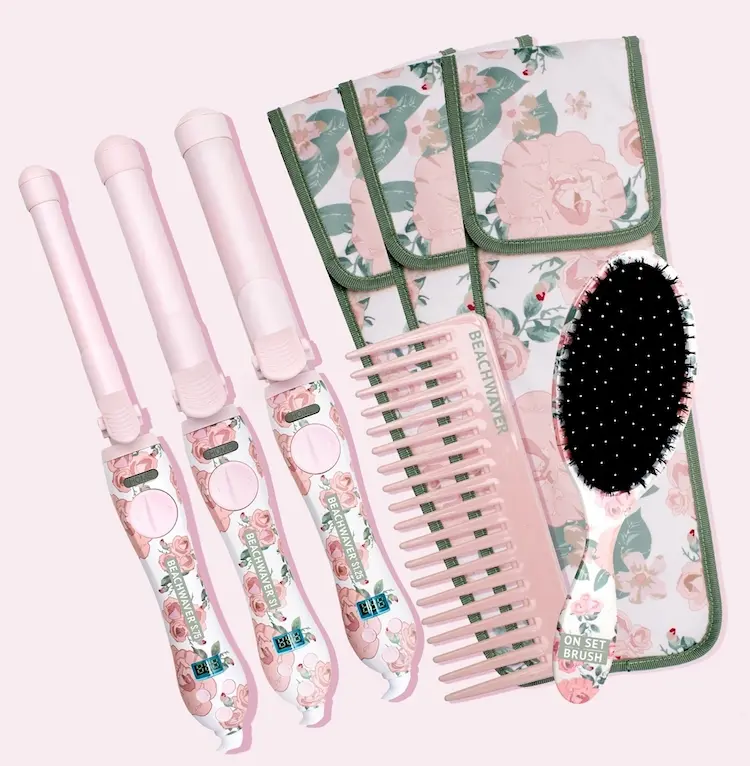 The Beachwaver Co. was founded in 2010 by three sisters: Sarah and Emily Potempa, and Erin Potempa-Wall.
Sarah is a celebrity hairstylist who first came up with the idea of a rotating curling iron to make it easier to achieve the perfect beachy waves. The Beachwaver was designed and developed by the sisters, becoming the first product of its kind. 
The Beachwaver Co. is dedicated to providing safe, responsible, and sustainable hair care. All their haircare products are free of harmful chemicals like parabens and sulfates, and the company is cruelty-free. They also try to be as eco-friendly as possible by using recyclable packaging and environmentally-conscious formulas. 
Beachwaver Reviews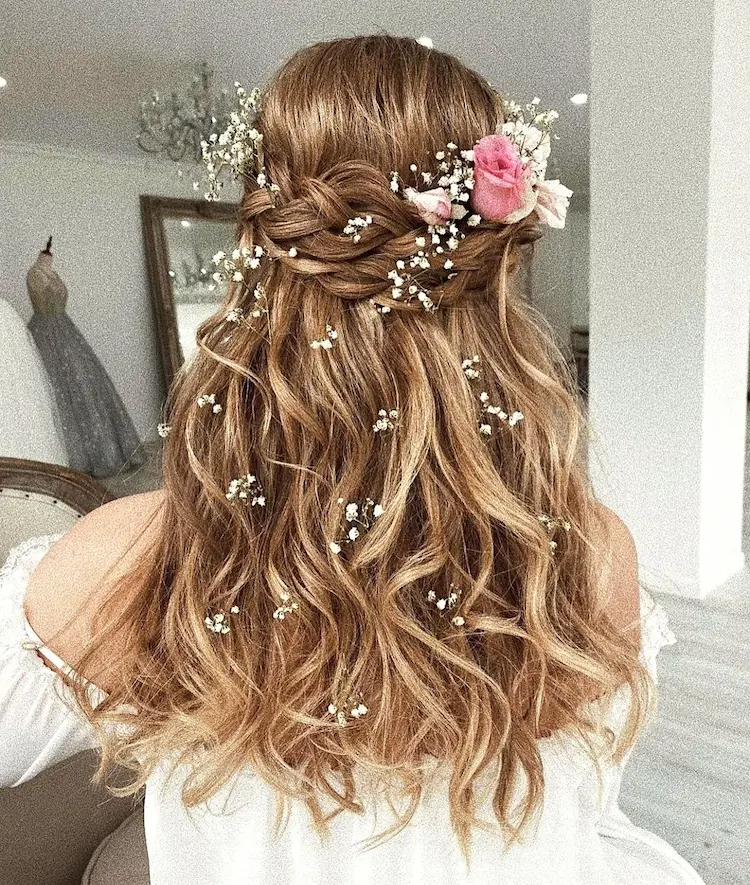 Overall: ★★★★ 4 stars
Though the Beachwavers are a little expensive compared to a regular curling iron, it is definitely an investment to consider. You are receiving a professional quality product that will make professional-looking styles much faster, but with a simple process and design. I mean, it automatically spins for you, what else could you ask for?
Personally, I have always hated curl irons and just stuck with my favorite clunky hair waver. But I fell in love with my Beachwaver curler. It's so easy to use and provides gorgeous curls or waves in a fraction of the time.
I will say that it can be a little more difficult to unwind your hair because Beachwaver designed their barrels so that your hair doesn't easily slide off when you're trying to curl. This is nice, but also has a bit of a learning curve. When I first got it, my hair was sticking to it and dragging, which wasn't comfortable, but I quickly figured out how to make sure that doesn't happen.
Pricing: ★★★★ 4 stars
The Beachwavers can cost anywhere from $100 to $200, so they are certainly in the pricier realm. However, we have seen them on sale for lower than $100, so keep your eyes peeled for a sale.
But like most things, this higher costs means higher quality that will last for years and years to come. If you're looking for an investment piece rather than another curling iron that will only provide so-so curls and break after a year, we think Beachwaver is worth it.
Note: Many people like their Beachwaver curling iron even more than the super expensive Dyson curler, which is pretty impressive.
Quality: ★★★★★ 5 stars
All the Beachwaver curlers have received overwhelmingly positive reviews. They are incredibly easy to use and create the perfect, long-lasting, beachy waves in half the time than a normal curling iron.
RELATED: 8 Best Custom Shampoos For Better Hair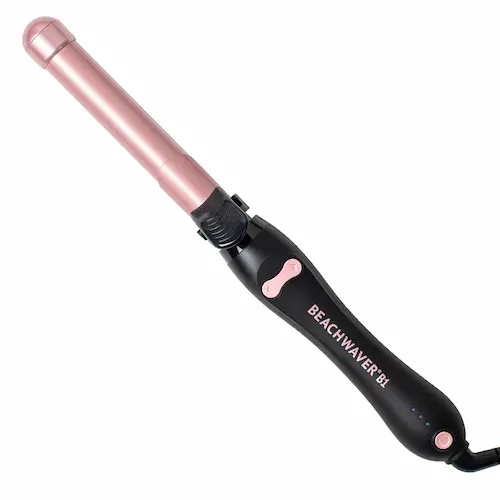 ★★★★★ 4.7 stars (431 Reviews)
The Beachwaver B1 is a $99 rotating curling iron with a 1 inch ceramic barrel that protects your hair from direct heat.
The rotation button takes out all the confusion of how to wrap your hair around the barrel, and instead all you need to is press the button that goes in both directions to do so. Another button controls the heat at high, medium, and low levels. 
Customer reviews about this product are filled with positive comments. This works for both thick and fine hair. It was super easy and quick to use, and the curls don't fall out. 
---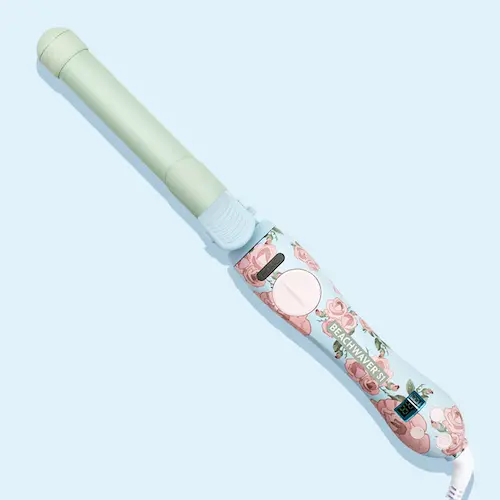 ★★★★★ 4.7 stars (234 Reviews)
The Beachwaver S1 is another 1 inch, ceramic barrel, rotating curling iron at $149. However, the heat setting is more versatile with the ability to choose any temperature between 290 to 410 degrees. 
Other than that, the S1 iron is very similar to the B1 and still creates those easy and flawless beachy waves with the rotating barrel.
Customers of this beach waver agree that it is definitely worth the price and recommend it to everyone looking for a good curling iron.
---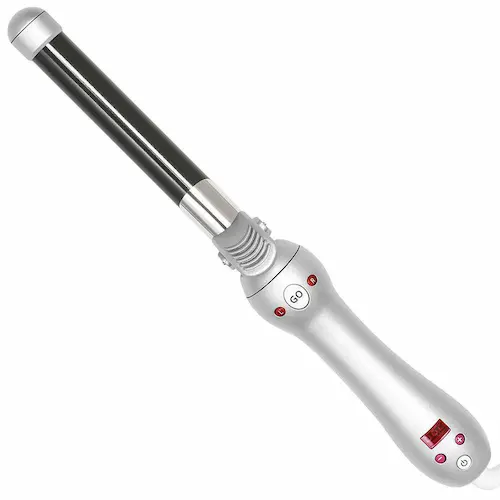 ★★★★ 4.4 stars (36 Reviews)
The Beachwaver Pro comes in the classic 1 inch size or the larger 1.25 inch size tourmaline ceramic barrel. Besides a slight variation in the buttons, this has the same rotating properties as the other beachwavers.
Like the Beachwaver S1, the heat setting is adjustable by degree instead of 3 set points. However, the Beachwaver Pro has a professional heat range from 310 to 450 degrees. 
The barrel length is also an inch longer and the cord is a foot longer, giving you more room to create your desired style. 
Even at $229, this Beachwaver is a fan favorite, especially amongst those who are uncoordinated or not great at curling hair. The overwhelming majority of reviews say that this curling iron is well worth its price.
What Customers Are Saying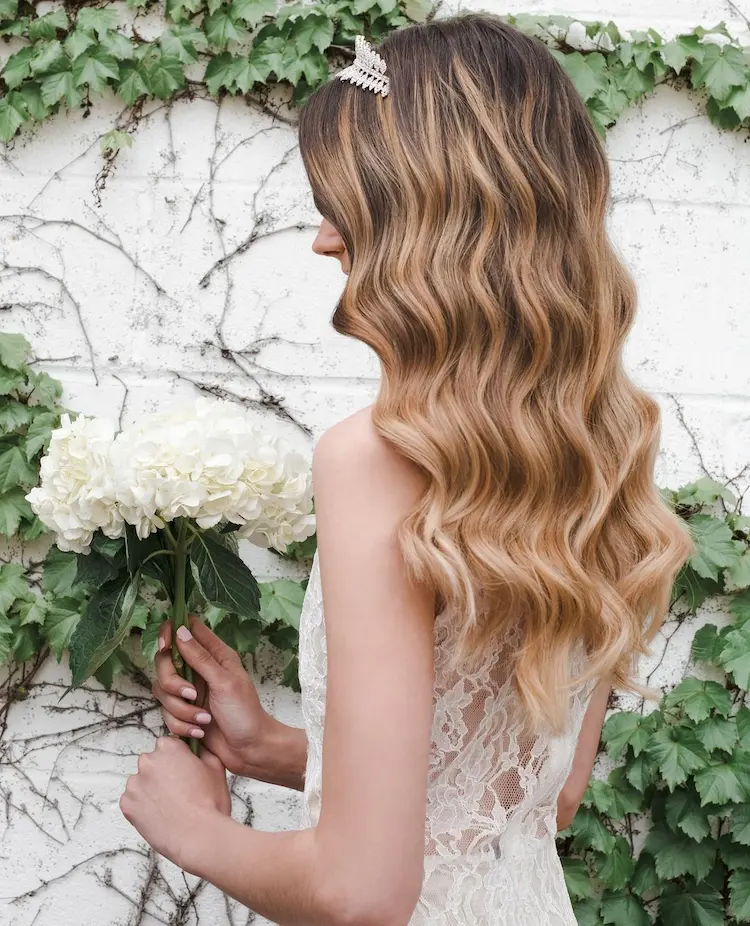 Need some more input before deciding to invest in a Beachwaver? We compiled a few main points made by customers through online reviews to help you out.
Curls stay in place and last long
The rotating design makes it super easy to use
Definitely worth the price
Saves a ton of time compared to other curling irons
Works for all hair types as well as both thick and fine hair
Heats up super fast
Make sure to get the right model for your hair length and thickness
The largest barrel can support super-long hair (up to waist-length)
Can create everything from defined curls to loose beachy waves
Return Policy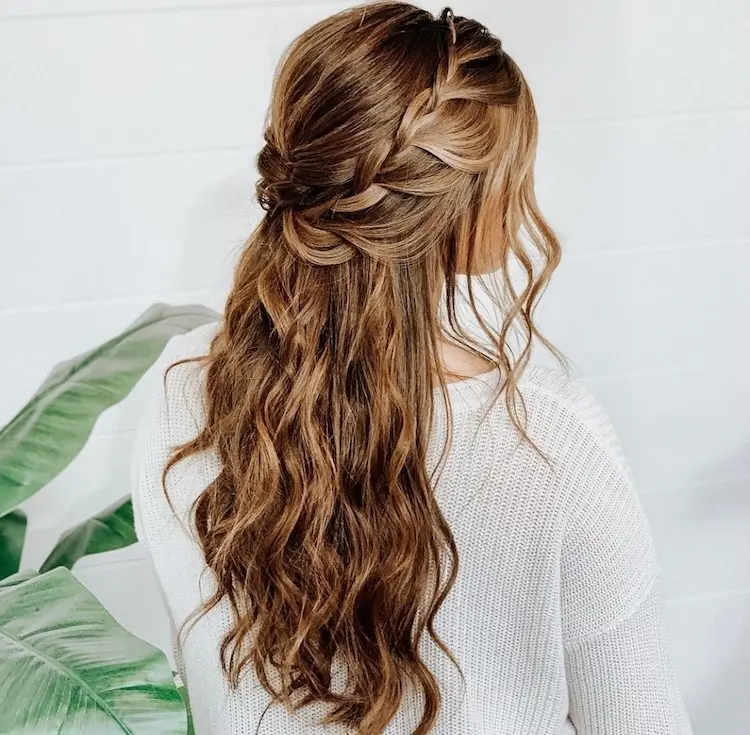 Beachwaver products can be returned within 30 days of the purchase through a return portal on the website. Only products bought through the Beachwaver site can be returned through here. Return shipping fees will be deducted from your refund. 
FAQs
What's the difference between the Beachwaver and the Beachwaver pro?
The difference between the Beachwaver and the Beachwaver Pro is the heat setting, barrel length, and cord length. The Beachwaver has only 3 fixed heat settings (290, 350, and 410 degrees) while the Beachwaver Pro can be set to any temperature between 310 and 450 degrees. The Beachwaver Pro barrel is 1 inch longer and the cord is one foot longer than the normal Beachwaver. 
How is the Beachwaver different from a regular curling iron?
The main difference is the rotating barrel. Instead of worrying about winding up the curling iron yourself, the barrel automatically rotates, making life so much easier.
Which Beachwaver is best for fine hair?
The company recommends using a lower temperature setting if you have fine hair, so any Beachwaver from the S series is great because you can adjust by degree, and it has a lower starting point than the Beachwaver Pro. 
In Conclusion: Worth It?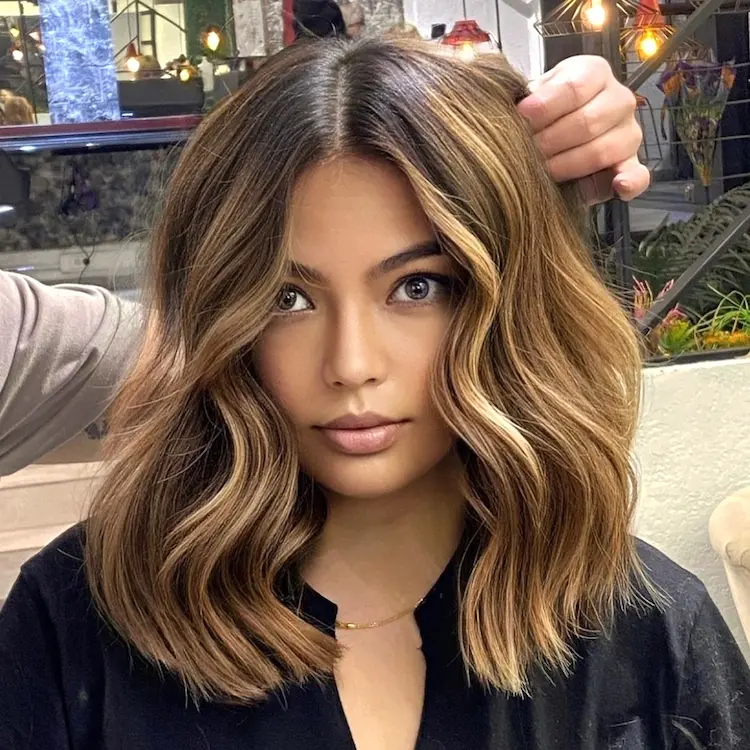 All in all, the Beachwaver is an excellent investment in our opinion. Instead of spending hours trying to curl your hair, you can cut that time in half with the Beachwaver and make them look a thousand times better. 
The Beachwaver curling irons make anyone capable of styling hair professionally with comfort and ease. The quality is excellent and you will definitely get a lot of use out of this product, so give it a shot.
While there are some other automatic curling irons out there now, Beachwaver has the best reviews overall. Also, it's worth noting that not all models are dual voltage, so you'll want to get one that is dual voltage if you travel frequently and want to bring your Beachwaver.
And as with other hot tools, you'll want to apply heat protectant spray and try to use a lower temperature to avoid hair damage.
Beachwaver Alternatives
Not feeling Beachwaver or want to consider other options first? Here are some similar products that do the rotating for you.
UP NEXT: How to Use a Curling Iron – 7 Easy Steps and Tricks