Looking for Balm Dotcom dupes? We share some of our faves down below!
A favorite among lip care enthusiasts, Glossier's Balm Dotcom acts as a moisturizing and soothing lip balm, but also as a universal skin salve.
Glossier offers Balm Dotcom in 10 different flavors, including cookie butter, cherry, lavender, and coconut! The balms also offer a sheer tint when put on, giving your lips a beautiful touch of color.
The balm is priced at $12, which is on the pricier side for a lip balm, and is only available online at glossier.com.
Whether you're curious about similar products like Glossier's Balm Dotcom or you're looking for something more affordable and that can easily be found in stores, you've come to the right place.
Keep reading to see 8 Balm Dotcom dupes you have to try!
RELATED: 13 Best Tinted Lip Balms Out There
What is Balm Dotcom?
Balm Dotcom is a lip balm from the popular brand Glossier that can also be used as a skin salve due to the soothing, moisturizing, and conditioning effects the balm offers.
Balm Dotcom has 10 different flavors to choose from, and — aside from the Original and Coconut flavor — they also provide a sheer tint when applied!
The superstar ingredients that make Balm Dotcom so beloved are antioxidants and natural emollients like castor oil and beeswax.
Below are Balm Dotcom dupes for you to try!
RELATED: 15 Brands Like Glossier You Need to Try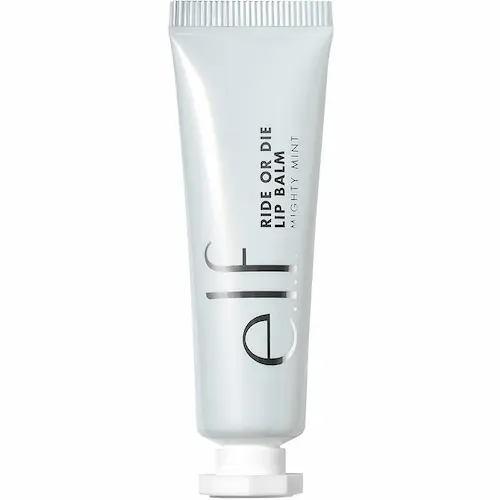 E.L.F Cosmetics is famously known for and celebrated for being a super affordable makeup brand with quality products and dupes for higher-end brands.
Enter E.L.F's Ride or Die Tinted Lip Balm, the top dupe for Glossier's Balm Dotcom. It comes in 7 flavors and also offers a sheer tint.
At $6, this lip balm is half the price of Balm Dotcom and uses jojoba oil and vegan collagen to repair and moisturize lips.
---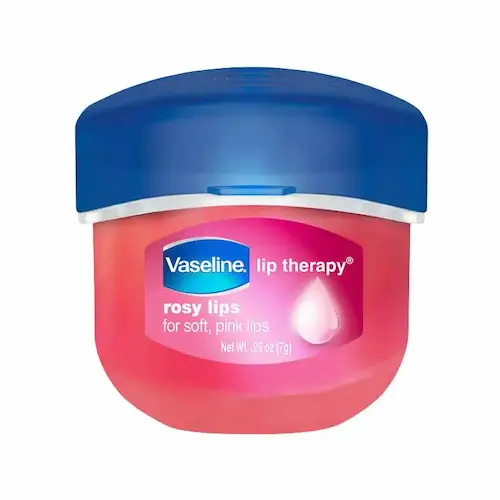 Hear me out: Vaseline's Lip Therapy line is great for sensitive skin and not just provides moisture, but also locks it in to keep your lips hydrated.
In fact, the first ingredient in Balm Dotcom is petroleum, so the two products share the same consistency.
Vaseline's Rosy Lips balm has a slight pink tint to it, which is perfect for giving your lips a healthy and glossy glow.
Vaseline's Lip Therapy line also includes Cocoa Butter and Aloe, and you can easily find these products in general merchandise retailers for below $6!
---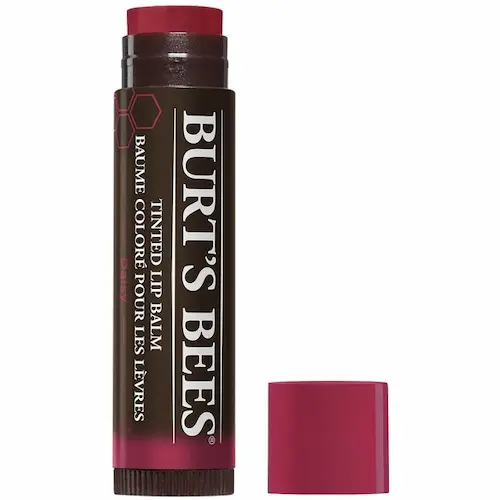 If you love Balm Dotcom but don't like that it's in a tube, Burt's Bees Tinted Lip Balm may be your solution.
Available in 8 different flavors that offer a hint of color, the Burt's Bees Tinted Lip Balm provides at least 8 hours of moisture by using shea butter and botanical wax to nourish and hydrate your lips, all for around $5.
---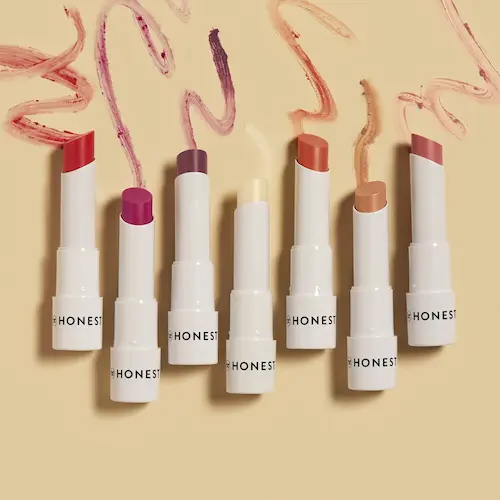 This tinted lip balm from the brand Honest comes in 7 different shades and is made with acai extracts and avocado oil to give your lips anti-oxidant realness for hydration all day,
This tinted lip balm retails for $9 and is dermatologist-tested, physician-tested, cruelty-free, and vegan!
---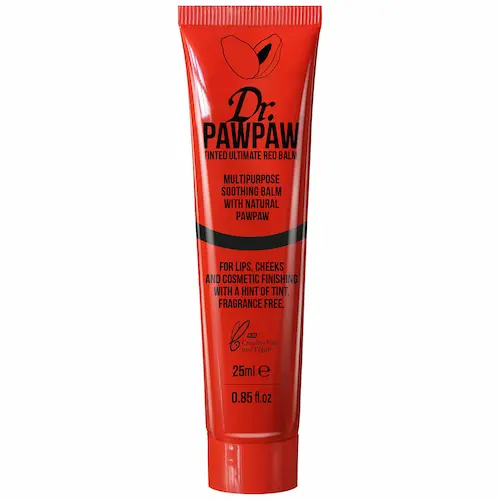 If you want a fuller color rather than a sheer tint, Dr. PAWPAW's Tinted Ultimate Red Balm will be your best friend.
Gorgeous colors and lip care meet in Dr. PAWPAW's lip balms, which are made with pawpaw fruit, olive oil, and aloe vera to condition and soothe your lips.
The Ultime Red Balm is similar to Balm Dotcom's Cherry flavor, but sits cheaper at $8.50!
Dr. PAWPAW offers other colors of the tinted lip balm, which you can find here.
---

Made with organic, vegan, and raw ingredients, Hurraw's Black Cherry Tinted Lip Balm is less than $10 and provides nourishing color.
With ingredients like jojoba oil, coconut oil, and olive oil, this balm is perfect for keeping your lips moisturized throughout the day.
In fact, the color of the balm comes 100% from plants, meaning there are no dyes or other substances to create the tint this balm will give you.
This brand also offers a Raspberry Tinted Balm and a Hazelnut Tinted Lip Balm.
---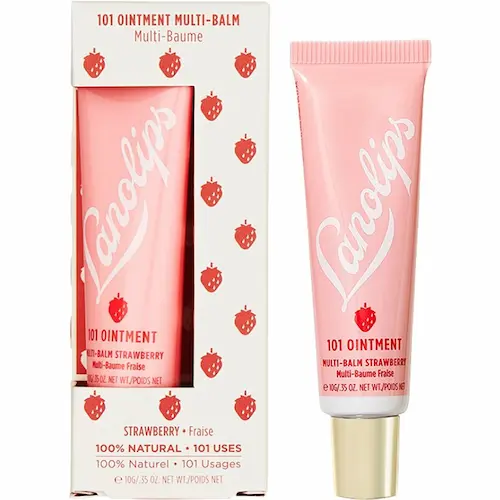 Setting itself apart from other petroleum-based balms, Lanolips uses Australian lanolin to hydrate your lips and skin.
Lanoline mimics human oils, which is why Lanolips sees it as "Nature's Moisturizer." Priced at $13, it's a little more expensive than Glossier's Balm Dotcom, but it's much more accessible as you can find it at your local Ulta.
For those who love the flavors of Balm Dotcom, Lanolips 101 Ointment has a fruity collection of their balms that consists of 7 flavors like strawberry, peach, and watermelon!
---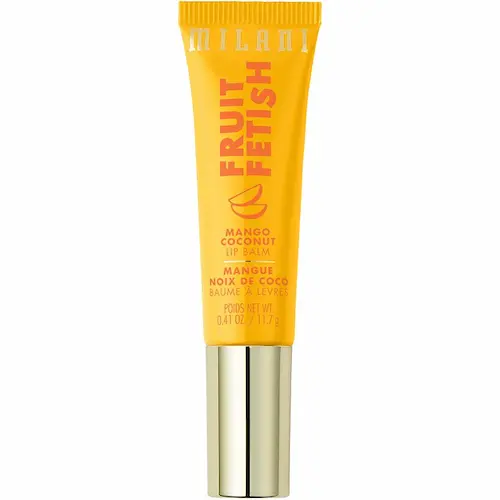 As the name of the line suggests, Milani offers six fruit-flavored lip balms packed with fatty acids and antioxidants to seal in hydration for super silky lips.
With fun flavors like Mango Coconut and Pineapple Papaya, your lips will indulge in the fruity flavors, all for $9!
In Conclusion
Glossier's Balm Dotcom is a great product but definitely doesn't come cheap! These dupes are cheaper alternatives that are easily accessible and have similar ingredients to nourish your lips.
Maybe one will become your new favorite!