Looking for a brand that sells compression socks to relieve foot pain? Apolla Performance claims to have developed the perfect, life-changing socks. But what do others have to say? Keep reading our Apolla Performance Review to find out if this compression sock is worth it.
Plus, be sure to check out these 25 Best Sock Brands for Men + Women to upgrade your footwear game.
What is Apolla Performance?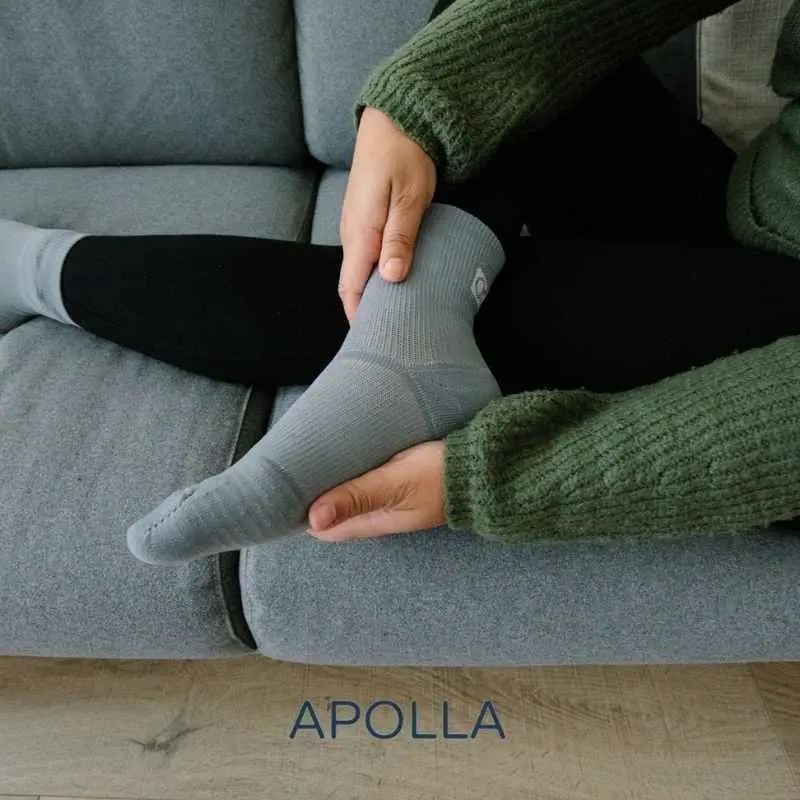 Apolla Performance is "dedicated to delivering high quality, high performance, and innovative products designed specifically to meet dancers' needs." The company sells compression socks in all lengths, as well as other dancewear and accessories such as leg warmers and half-sole dance shoes.
Apolla socks claim to:
Provide arch support and ankle stability
Absorb energy
Reduce pain and fatigue
Wick away moisture
Offer ultra-comfortable footwear
Apolla Performance Overview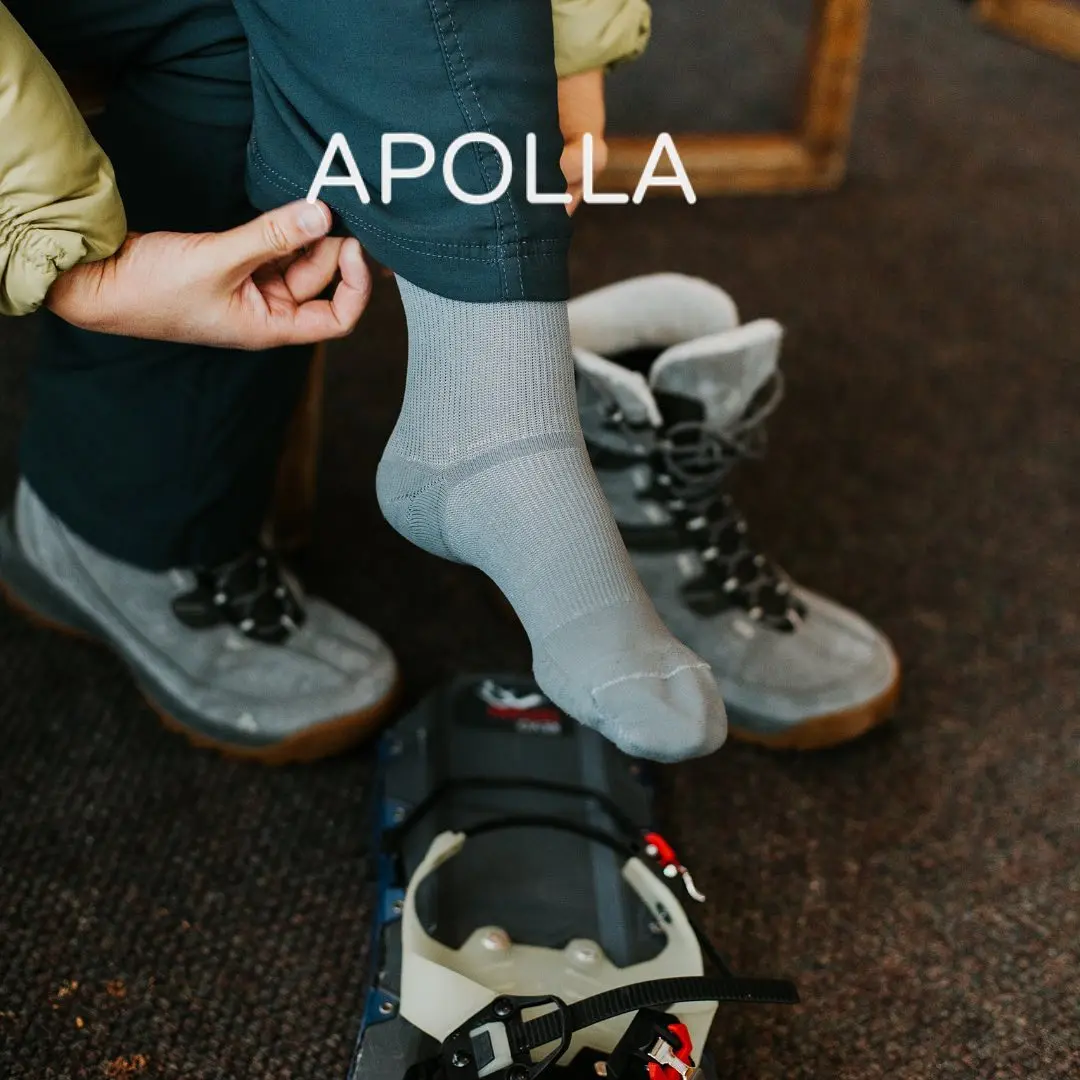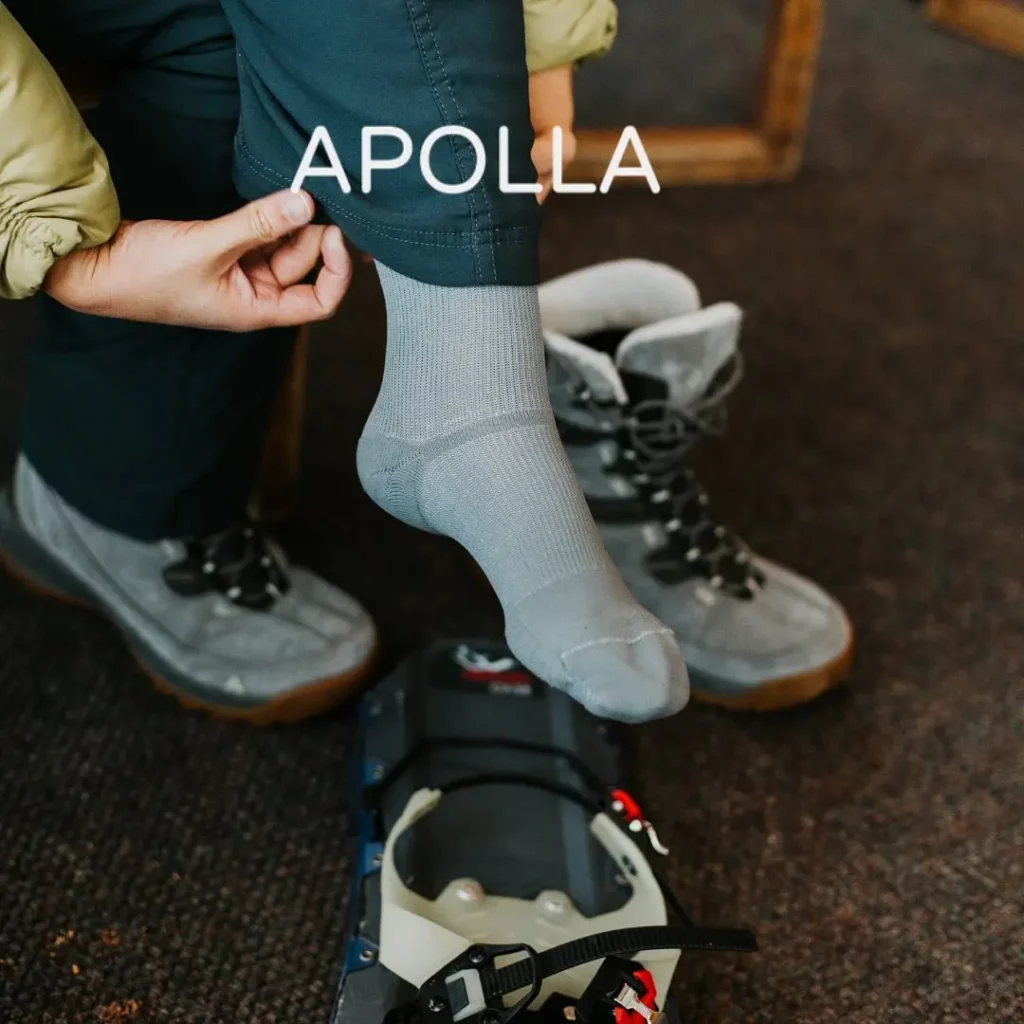 In 2014, the company started a journey to create the best sock for dancers and has since grown to develop patented compression socks that increase your performance and help reduce pain, aches, and inflammation.
The socks are for exercise, running, athletics, travel, hypermobility, recovery, and more! They are excellent for active lifestyles or for anyone with aching feet. Plus, they are sustainable!
Apolla Performance Review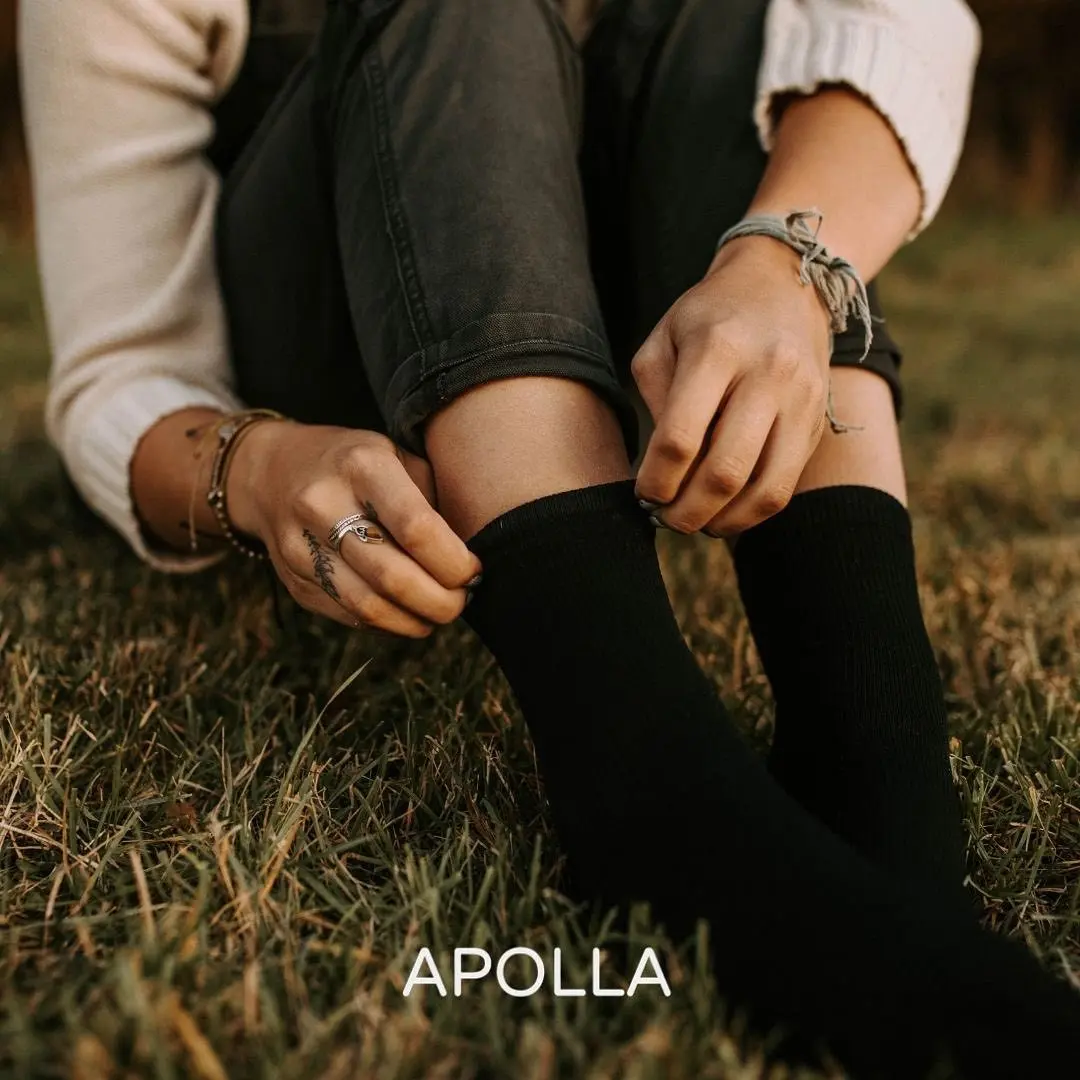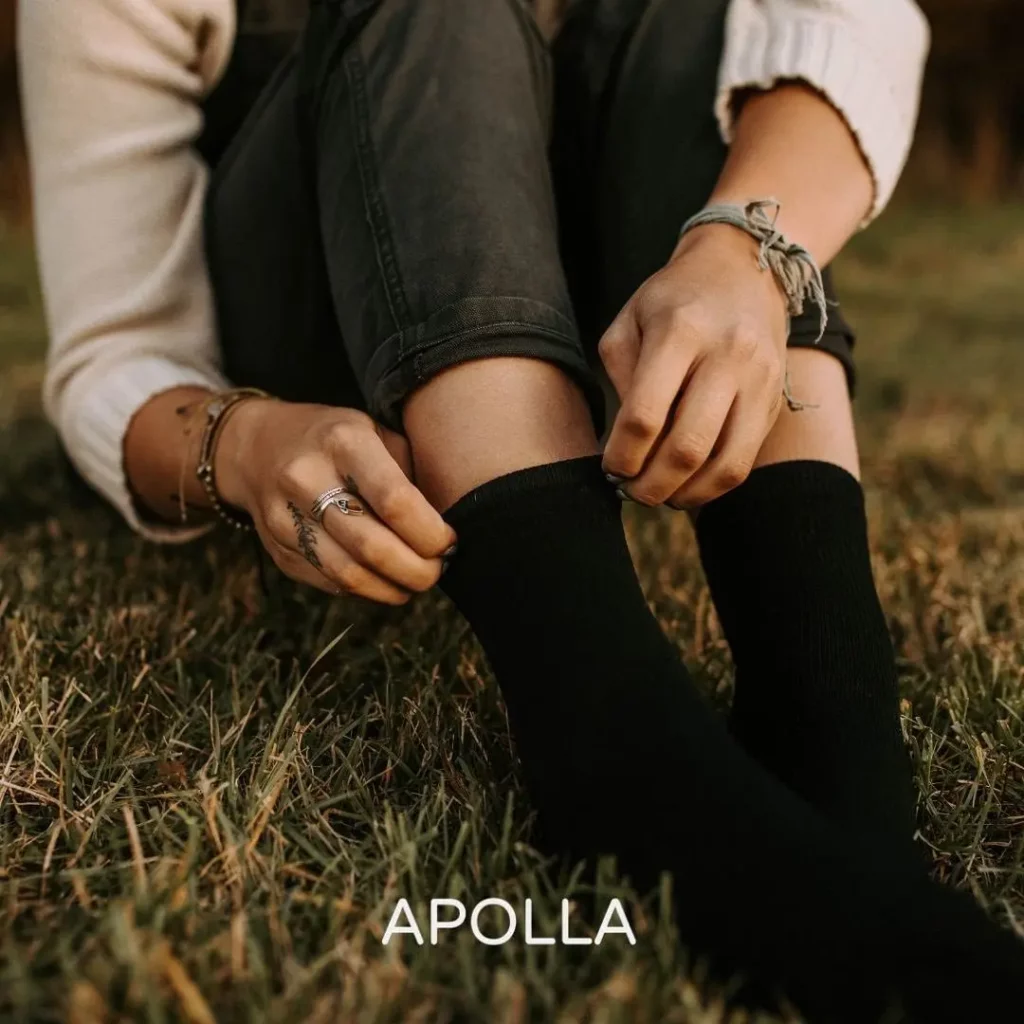 Overall: ★★★★ 4 stars
Many customers were satisfied with their Apolla Performance compression socks saying they were sturdy and lasted a long time. Most buyers raved about the instant relief they felt in their feet after wearing the socks, and say they provide the support they need.
Price: ★★★★ 4 stars
One complaint is the cost of the socks, with each pair costing around $30-$40. However, because of the unique compression design and pain-relieving results, most customers say the price is worth it.
Quality: ★★★★★ 5 stars
Customers reported that the compression socks feel very secure, do not cramp toes, have a nice bit of padding along the front and heel, and are durable. Overall, most were impressed with the quality.
Many customers used the compression socks for recovery and reported they helped in this process.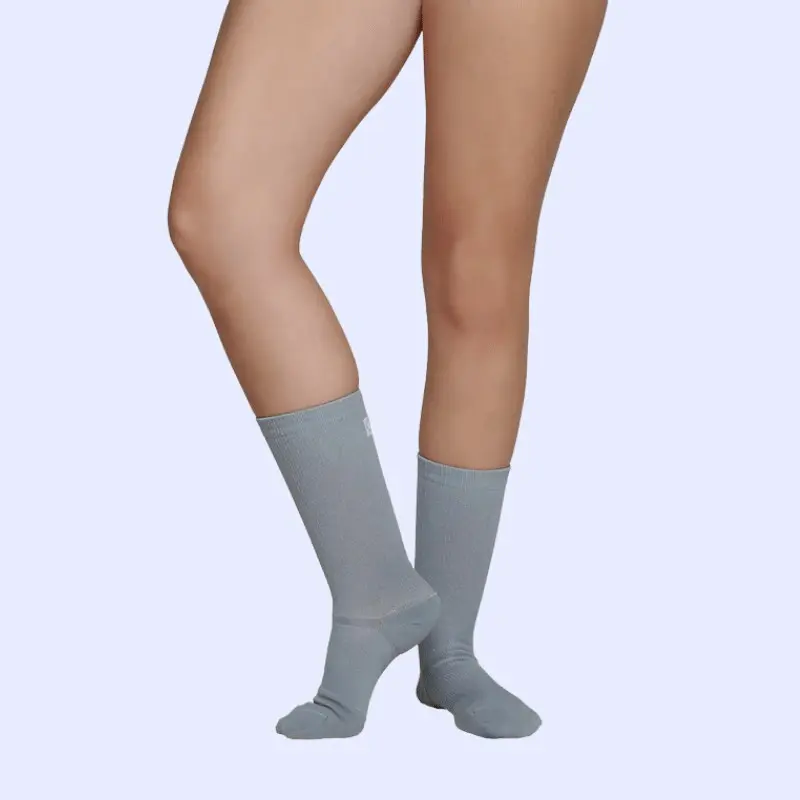 4.9 stars based on 595 reviews
This recovery compression sock comes up to mid-calf and is perfect for game day.
Whether it is a hockey game, basketball game, or dance recital, these socks are highly acclaimed to cure sore feet.
---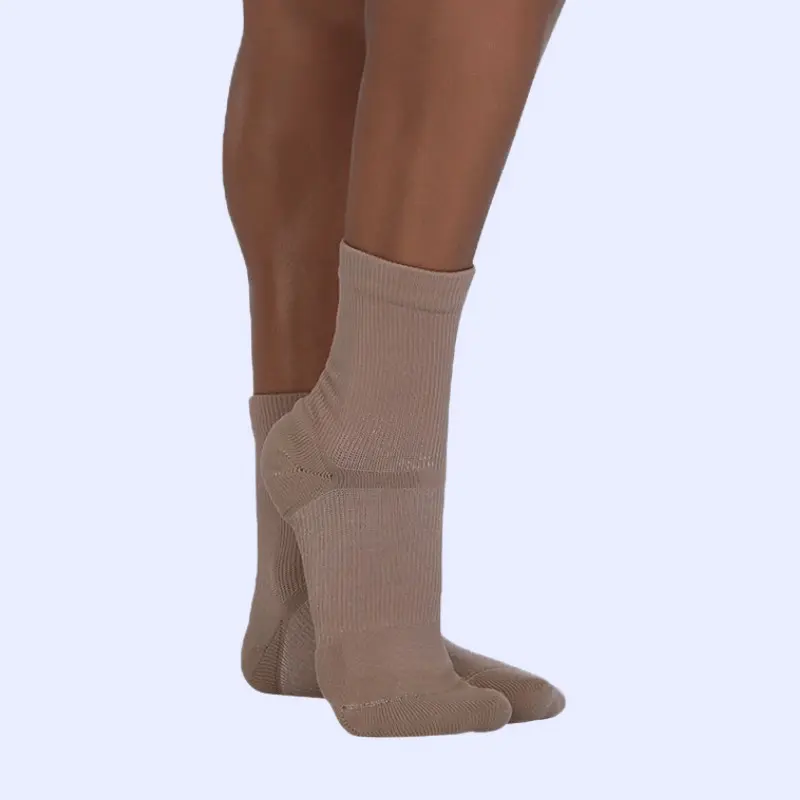 4.8 stars based on 1037 reviews
These socks come up to mid-ankle and offer ankle and arch support. Some even said these socks are helpful for long walks or being on your feet all day.
Even customers who work on their feet all day said these socks helped relieve pain and discomfort.
---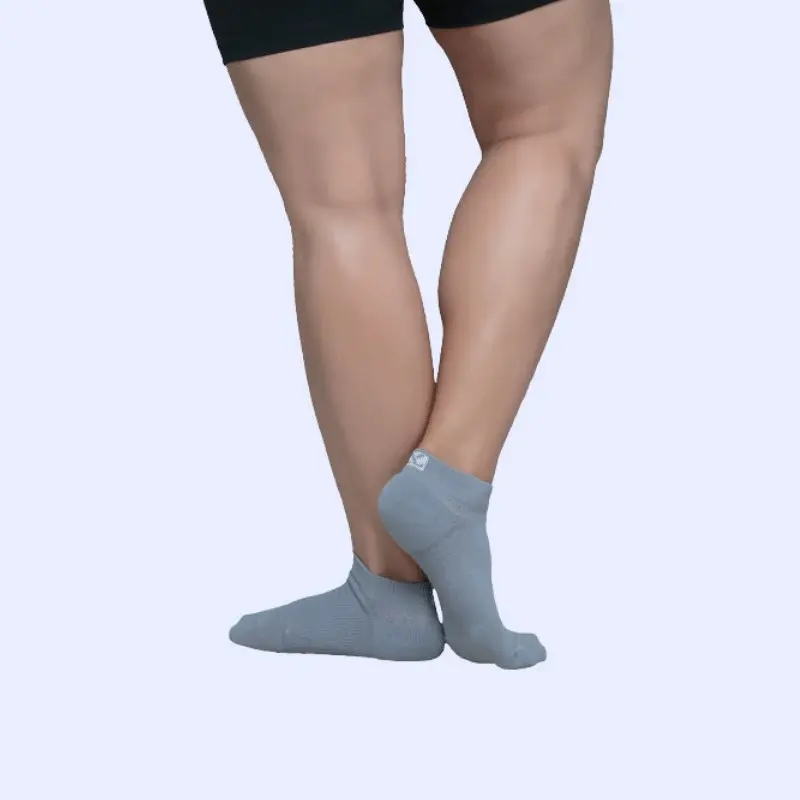 4.8 stars based on 318 reviews
These socks hide in your shoes and give a lot of traction when worn on their own. Many athletes liked these socks for the beam or the dance floor.
---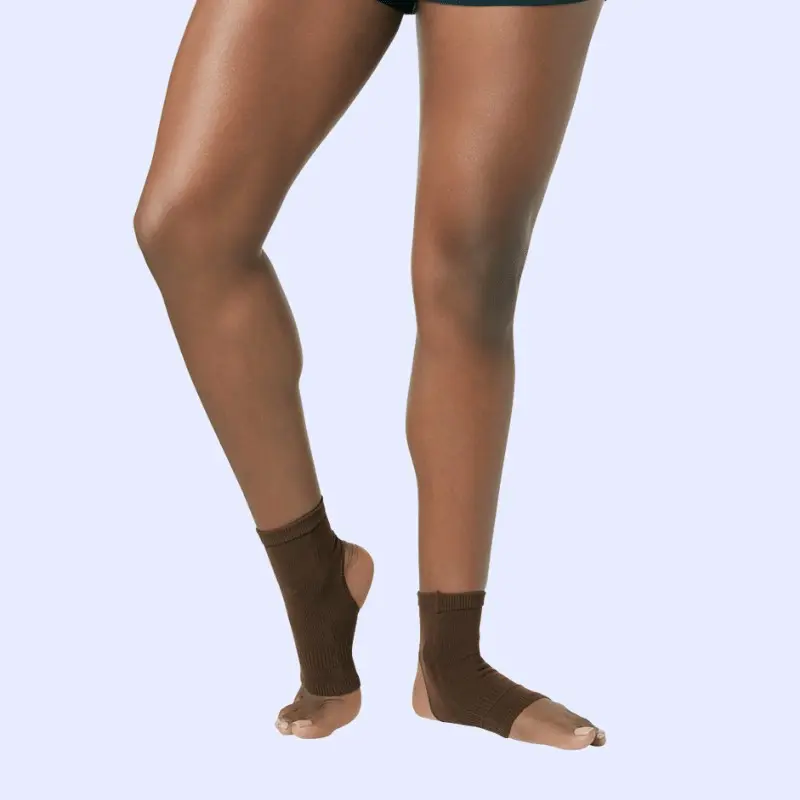 4.7 stars based on 532 reviews
These ankle compression ballet socks are designed specifically for dancers. Plus, these socks are suitable for sprained ankles and giving your ankles support.
Apolla Performance Customer Reviews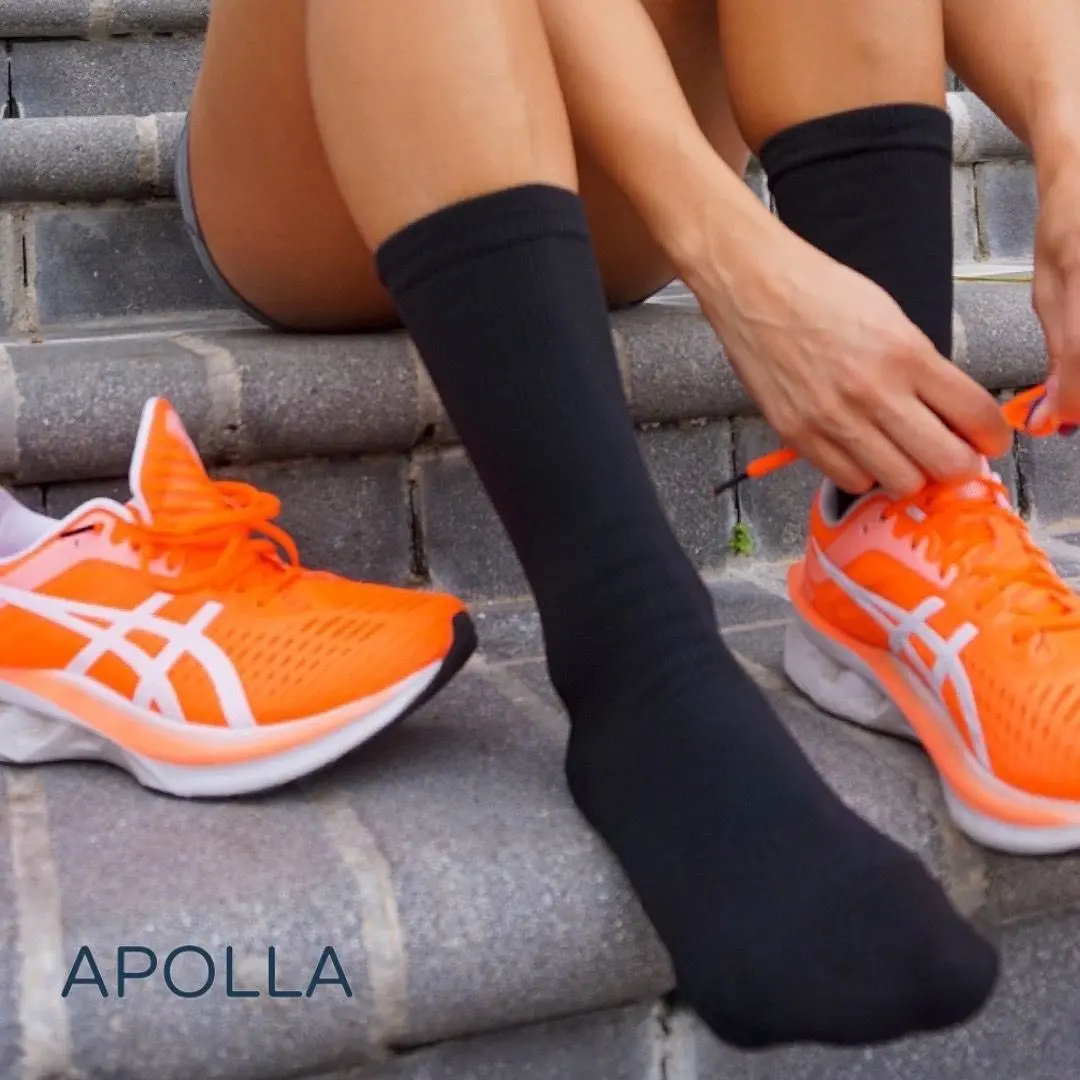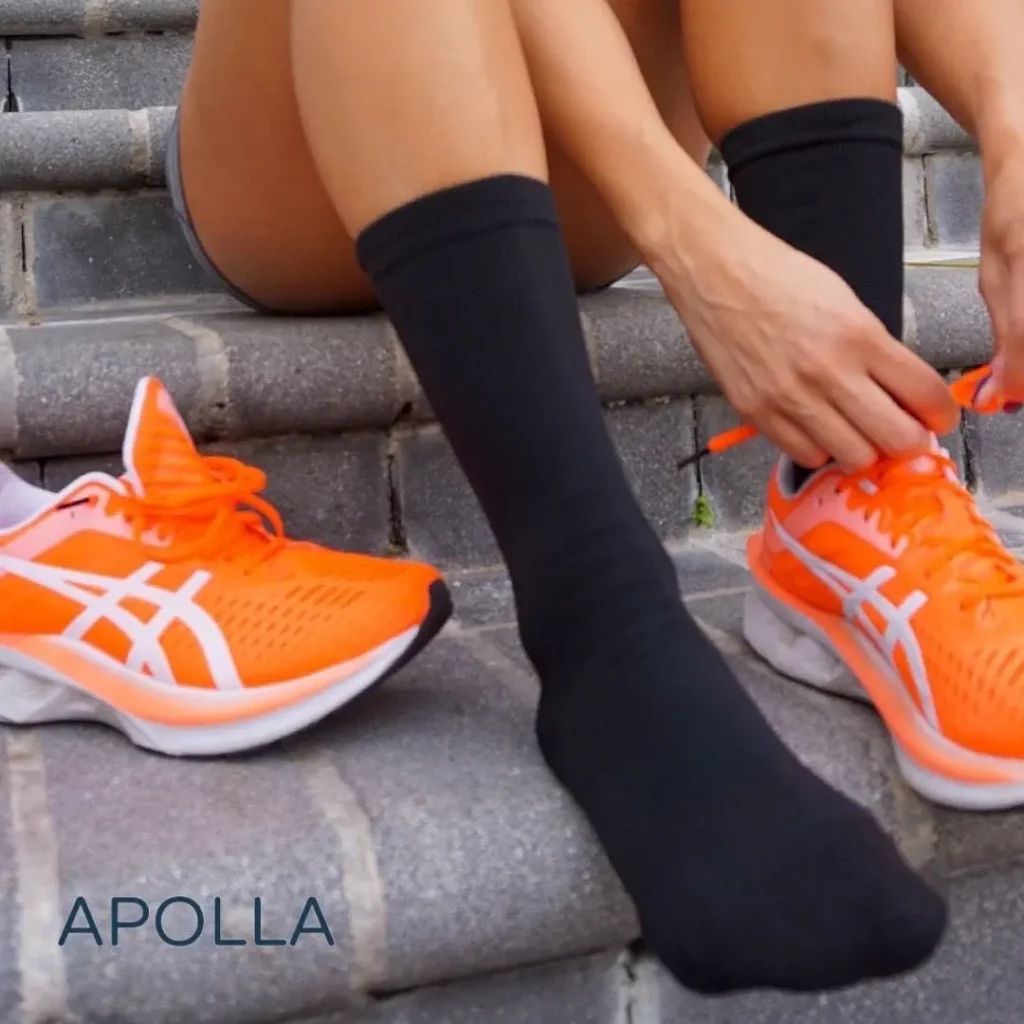 Although there aren't very many outside reviews for this brand yet, we did find some customer feedback from around the web. Overall, customers say that:
Their feet were warmed up and ready to go a lot faster than while wearing regular socks or ballet slippers
The socks are comfortable and aid in performance
Socks have good traction
Socks help with pain and discomfort
Since Apolla Performance has so many great reviews on its website, let's take a look at some of the brand's best-sellers:
The Performance Shock: 4.8 out of 5 stars with over 1000 reviews
The Infinite Shock: 4.9 out of 5 stars with almost 600 reviews
The Alpha: 4.8 out of 5 stars with over 200 reviews
Return Policy
Returns are free within 90 days, and most customers had nothing but positive feedback for customer service.
In Conclusion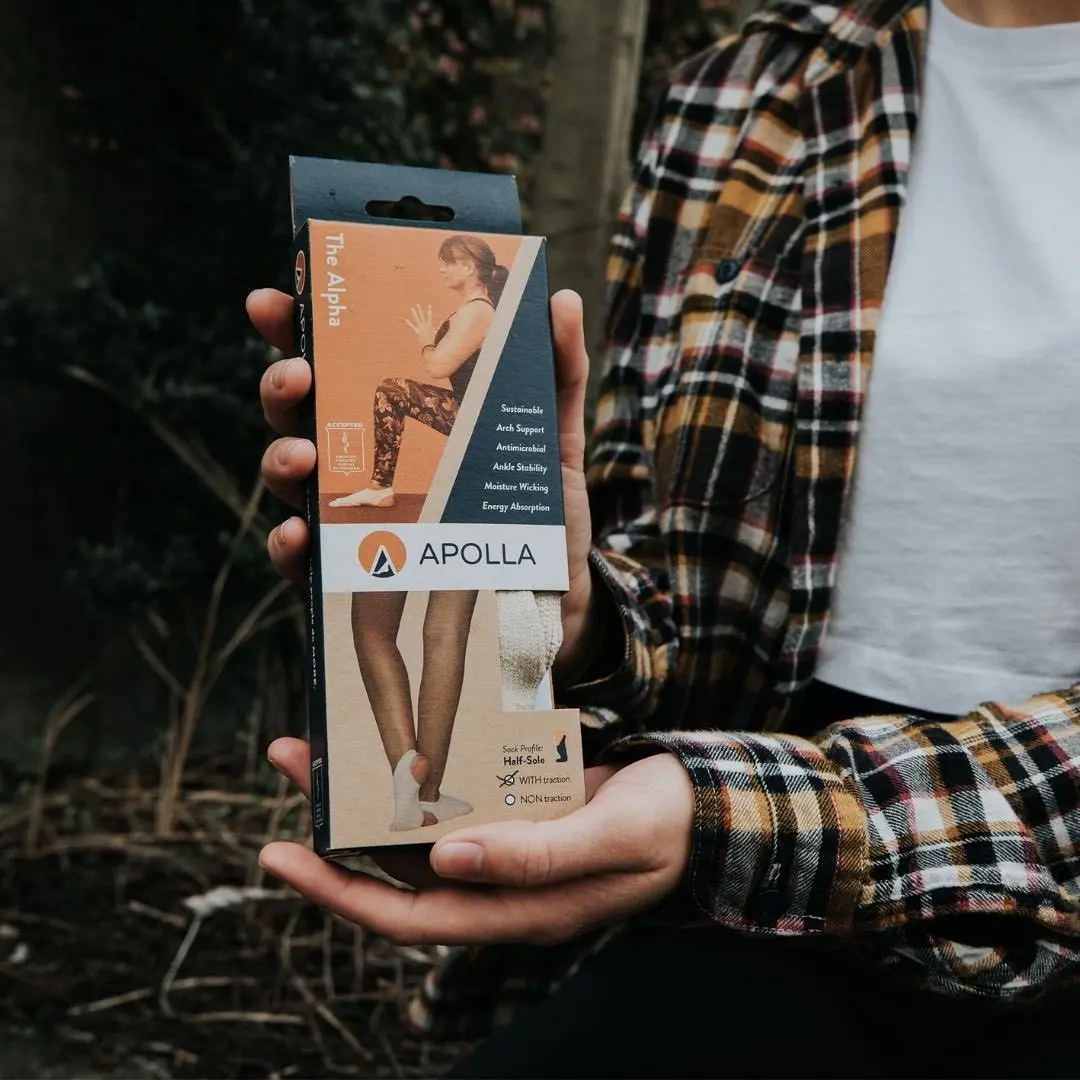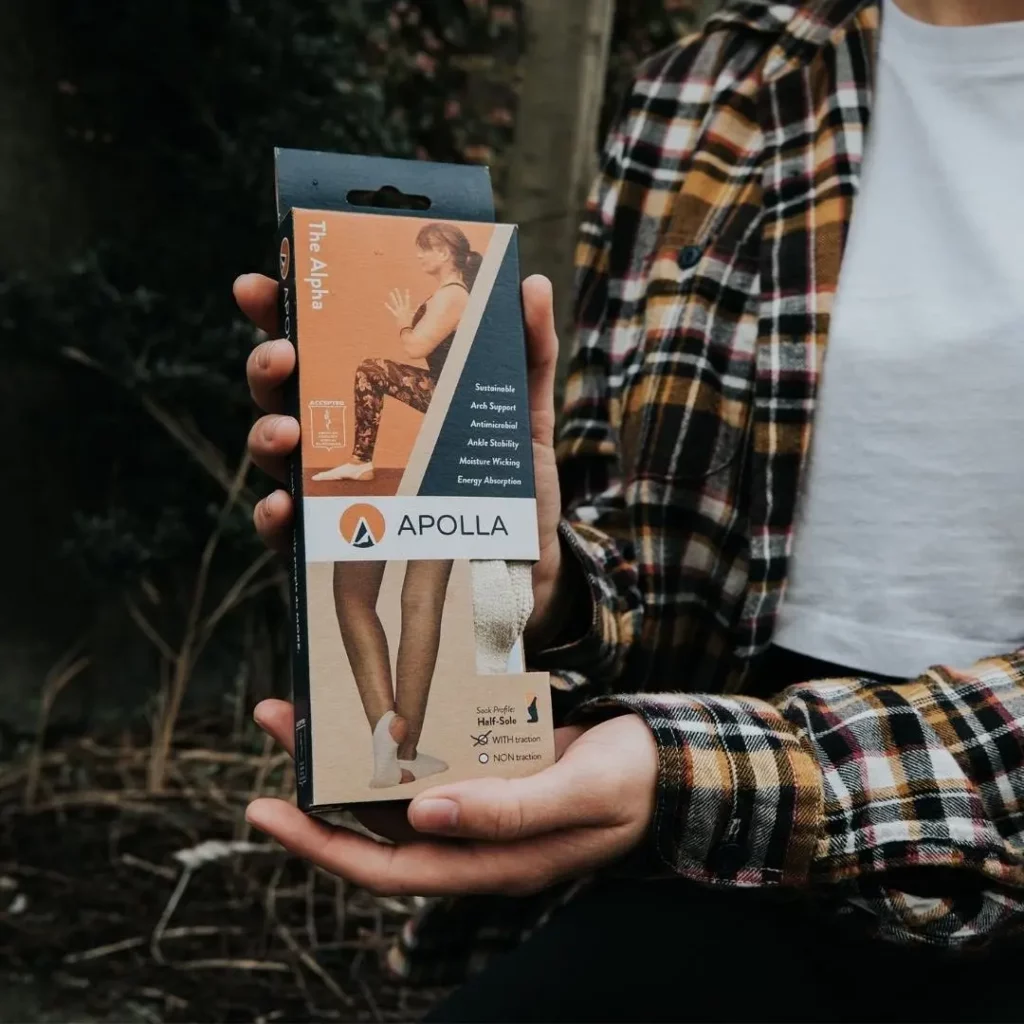 Overall, it seems that dancers and athletes alike were happy with the Apolla Performance socks. Many were impressed by the support and compression they give and used the socks for recovering from injuries.
The socks were also popular among people looking for a little extra support for their feet on the job or for long walks.
The most common minor complaint was the price of the socks, running about $30-$40, but most customers agree the price is worth the relief they have found from these socks.
We hope our Apolla Performance Review helped you decide if it's worth purchasing a pair!
Brands Like Apolla Performance