Activewear and loungewear are important staple pieces within everyone's closet. But finding the right, trustworthy brands can be hard.
Because of the popularity coming with these styles, there is a wide variety of brands starting to surface with similar products. Check out our Zyia vs Athleta comparison to see which wins the athleisure competition!
RELATED: 14 Sustainable Activewear Brands to Work Up A Sweat In
Zyia vs Athleta
Athleta is a major player in the athleisure game especially by focusing on comfort, versatility, and fair pricing. On the other hand, Zyia is a newer brand that is slowly becoming an interest for customers who want to support small businesses.
These brands are manufactured at widely different scales, however, they carry similar products. Below we have the main offerings of each company listed:
Zyia
Athleta (Winner)
–MLM business model

-Colorful, fun patterns on workout attire

-Women's, men's, and kid's collections offered

-All products range from $20 to $120

-Offers 100+ products

-Pursuing completely sustainable clothing

-Fabrics used have a 4-way stretch for performance enhancement

-Shipping is dependent upon package weight. Ranges from $4 to $30

-Returns must be processed within 30 days of purchase

-Customers pay shipping fee for returns
–Women's lifestyle brand

-Offers innovative athleisure for all ages

-Only has women's and girl's collections

-All products range from $10 to $300

-Offers 2,000+ products

-Chases sustainable, quality materials

-Fabrics give customers comfort and stretch

-Have extended sizes for each style

-1,000+ sale items

-Free shipping on orders over $50 for reward members

–Free returns within 60 days of purchase
How They Work
Zyia's company model is quite different than Athleta's. Athleta is owned by GAP Inc and has many retail stores open all over the country as well as a high-quality eCommerce presence.
Zyia is a MLM model. MLM stands for Multilevel Marketing meaning the company relies on its salespeople to grow their sales teams. So, you shop through representatives online whether one has reached out to you or not.
This method was chosen so that Zyia's customers can have a personal shopper to accommodate their needs and be experts in the product. Sadly, you cannot purchase Zyia products unless it is through a representative.
Athleta is now a top athleisure brand offering hundreds of innovative products as well as comfortable fabrics and inclusive sizing for customers.
Products
Zyia's products offer a wide variety of collections including women's, men's, kid's, and eco-friendly. Their styles have everything active such as tank tops, sports bras, leggings, and joggers.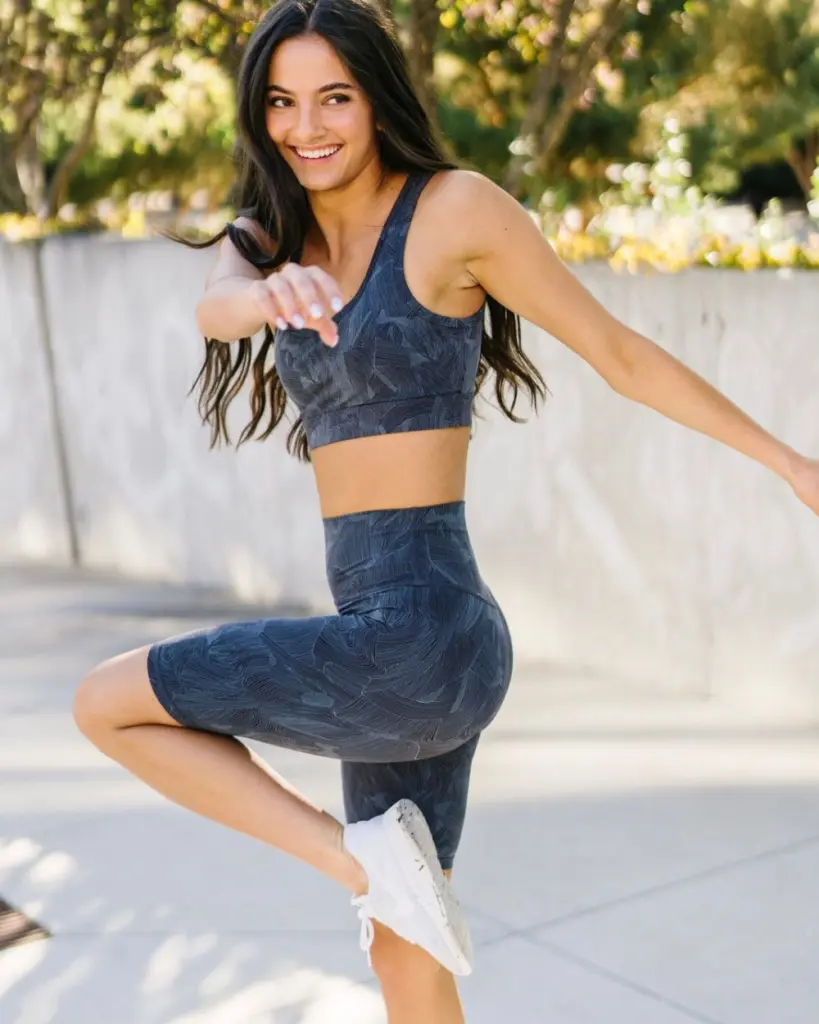 To ensure you get all the loungewear needed as well, Zyia also offers swimwear, intimates, sweatshirts, sweaters, dresses, and polos.
Athleta offers an extensive amount of loungewear products with collections for women and girl's to shop from.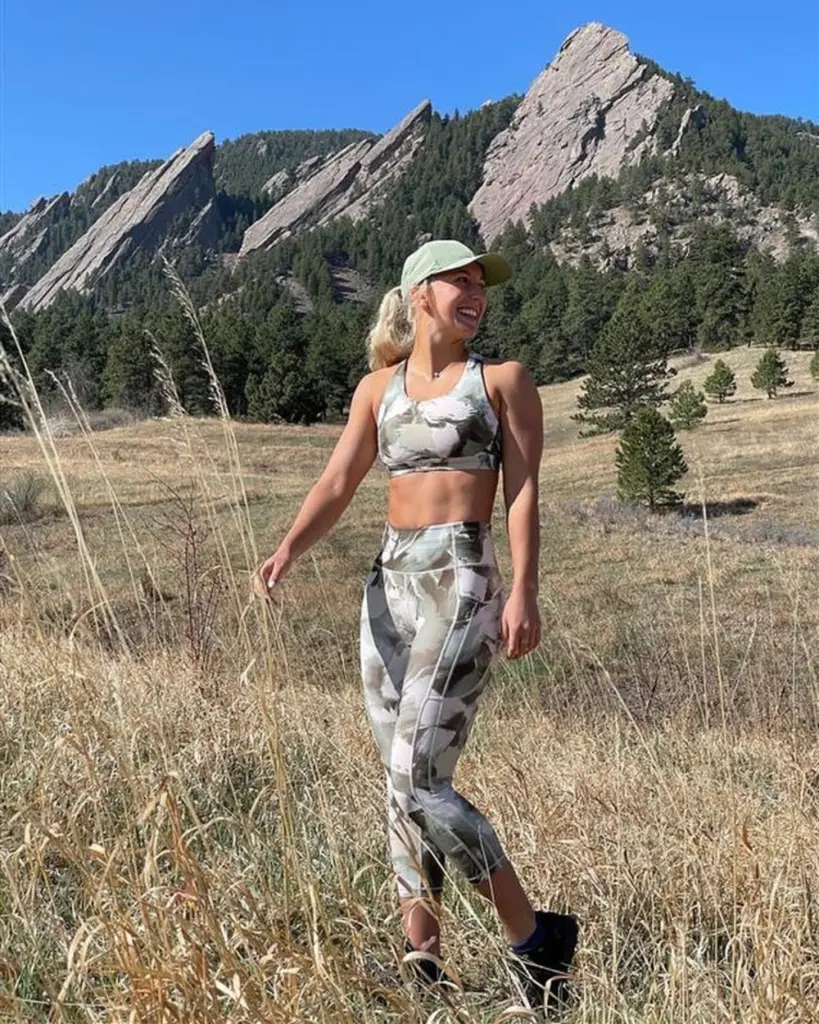 They have many style choices such as bras, swimwear, rompers, sleepwear, sweaters, t-shirts, joggers, skorts, and always a solid clearance section.
Pricing
Zyia's products are ranged between $20 and $120, depending on the products purchased and the materials used. A pair of leggings is primarily $49 to $69.
Athleta's products range from $10 to $300. Their sale items range from $3 to $214.
Sizing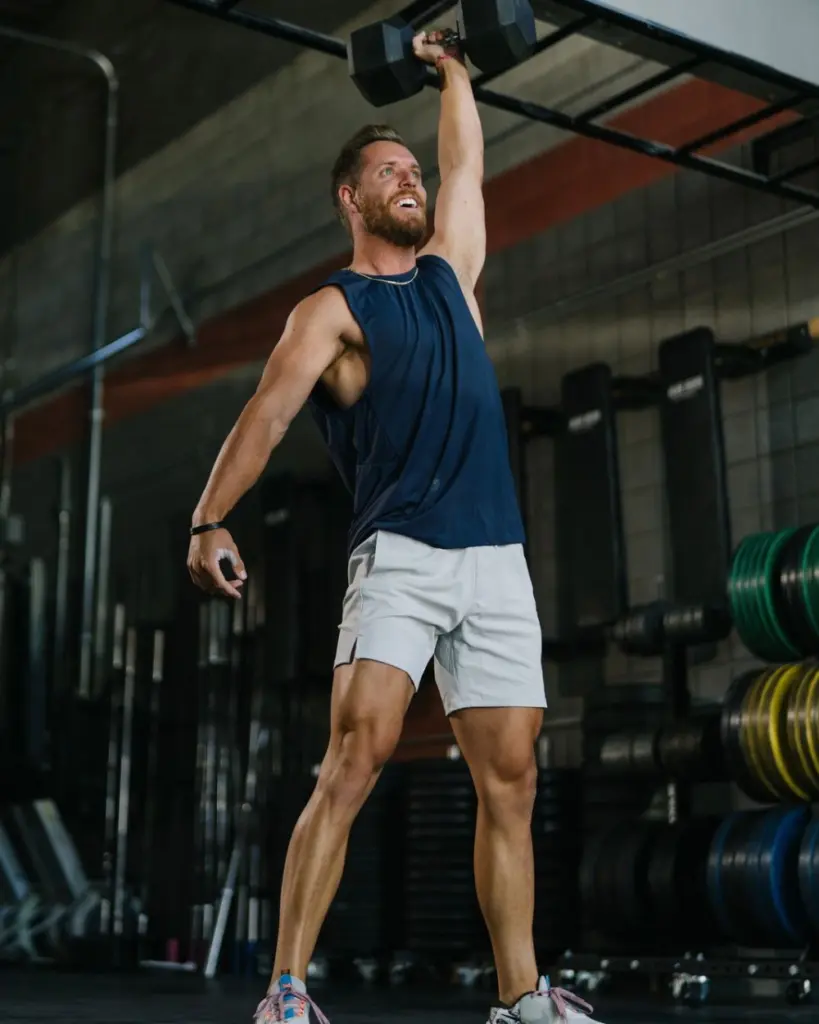 Ensuring that everyone can enjoy comfortable, cute athleisure wear, Zyia offers inclusive sizing. Their women's range from XXS to 4XL, men's from XS to 3XL, and kids from XS to 2XL.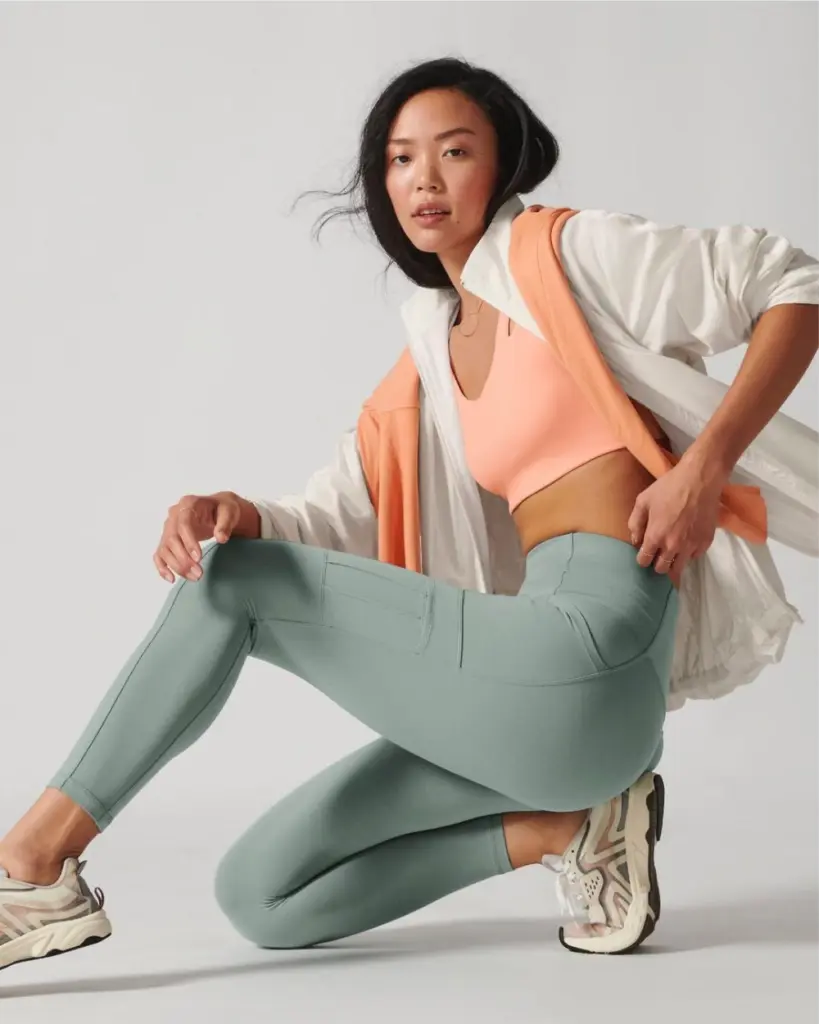 Athleta has added extended sizes to all of its collections to include all body types. They have a plus-size collection offering XL to 3XL as well as adding those sizes to each product offered.
Quality
The eco-friendly collection Zyia offers is primarily crafted from recycled polyester and spandex. Other collections are made from a regular polyester and spandex blend.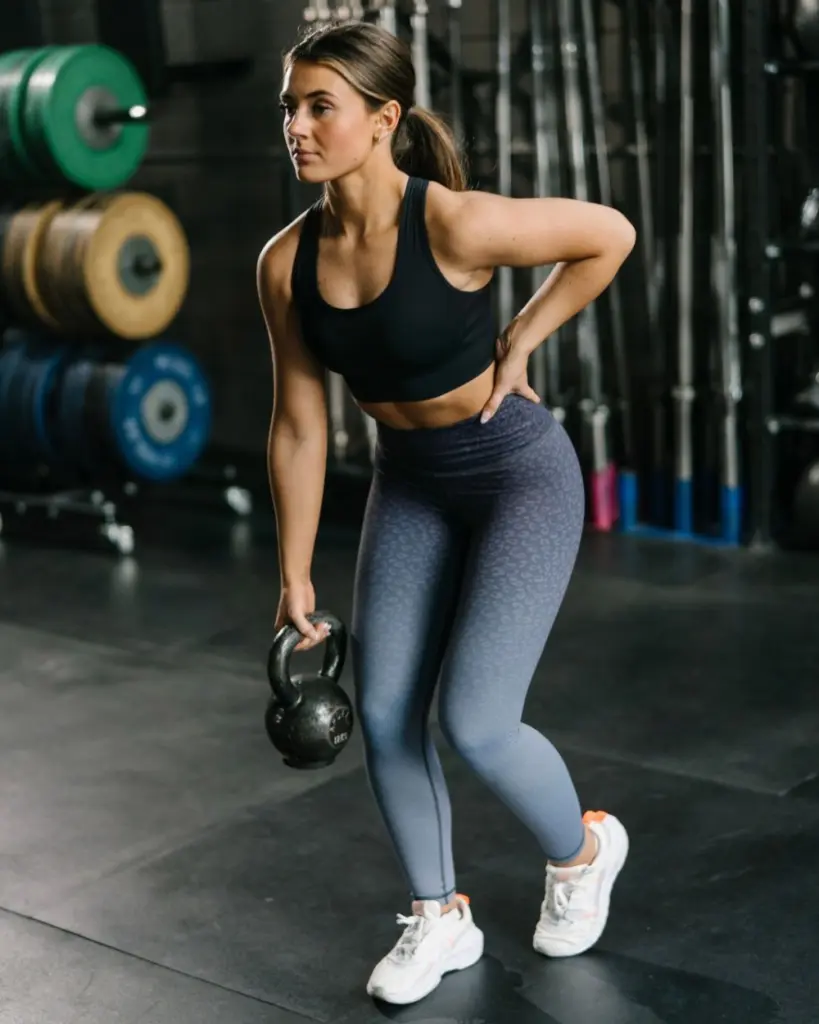 All of their products are crafted with high compression waistbands with compressive fabric, sweat-wicking materials, and four-way stretch fabrics.
In 2021, 79% of the cotton sourced for their designs was from sustainable sources. The synthetic fibers within the activewear used, primarily polyester and spandex, are not sustainable, though.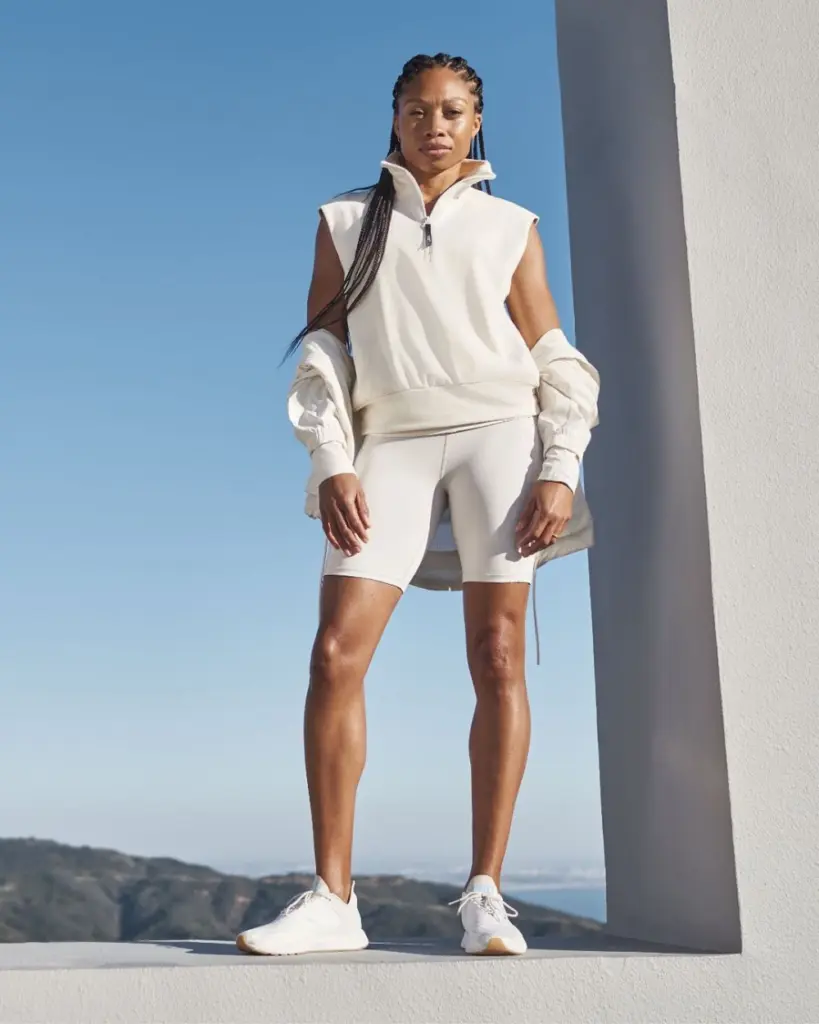 Athleta is part of many fashion sustainability groups to help the quality of their clothing increase by using high-quality, eco-friendly materials.
The majority of their product sold now is made with ultrasoft materials for loungewear and body conforming materials for their activewear.
Customers' Thoughts:
Since Zyia is a newer company it's harder to find reviews, whereas Athleta has many different customer experiences:
Athleta carries well-made, quality clothing
Some say it's better to shop in-store for Athleta
There is a wide variety of sales items for Athleta
Extended sizing is vastly appreciated
Some people don't love that Zyia's representative model resembles that of a pyramid scheme
Most say the quality is decent for Zyia
Customers like Athleta's sizing and policies more
In Conclusion: Which One Should You Buy?
When it comes to Athleta vs Zyia, it seems like Athleta takes the cake in terms of policies and quality.
While Zyia has decent activewear, many customers don't love the MLM business practices. However, both brands offer quality athleticwear to hit the gym in.
However, if these brands don't work for you, check out specialty workout brands such as Gymshark, Girlfriend Collective, or Champion.