While skin-tight jeggings were super popular in the early 2000's, they're back & hotter than ever. Social media influencers and celebrities are starting to flaunt them again, which means it's time for us to bring them back, too! What are jeggings? Don't worry, we're about to tell you.
We will go over why they're great, average pricing, and everything else you need to know. We're even going to share a few of the best jeggings on the market that you should be rocking!
What Are Jeggings?
These pants are essentially a combination of leggings and jeans. They're made of stretchy and lightweight material, all while replicating the look of jeans. If you get a quality pair, nobody will be able to tell the difference! Plus, because of their tight fit, they highlight curves far better than regular jeans do.
What Do Jeggings Cost?
They typically cost anywhere from $10 – $40 depending on the quality, style, and brand. You can also find more expensive options from name brands, but if you've never owned a pair, you might want to try out a more affordable version before investing in a spendy brand.
---
6+ Best Jeggings For Women
Now that we've clarified some commonly asked questions, let's move onto where you can find some of the best jeggings brands!
---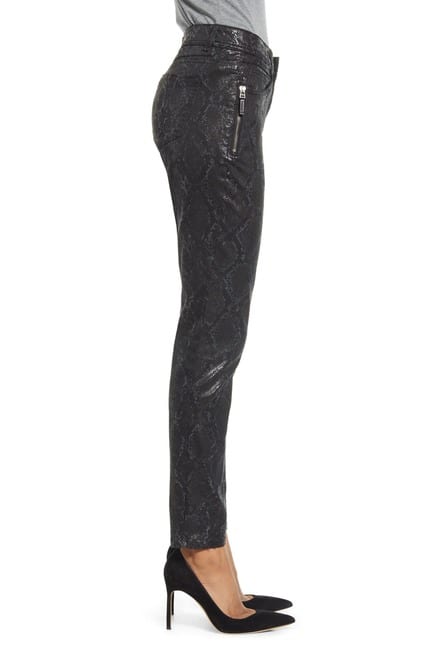 While this first recommendation isn't for a specific pair, try browsing Nordstrom Rack. This is a wonderful place to find high-quality, brand name products without paying big bucks. For example, I purchased an amazing pair of Free People jeggings here for just under $30! You can find great deals both in-store and online.
---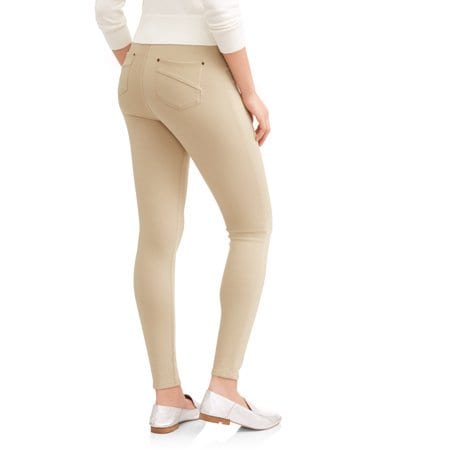 Before you get turned off by Walmart, hear us out.
These Time & True jeggings are (shockingly) some of the best you can find in terms of comfort. They're versatile, casual, and cutesy. And for under $15, these are a great trial run if you've never owned a pair.
---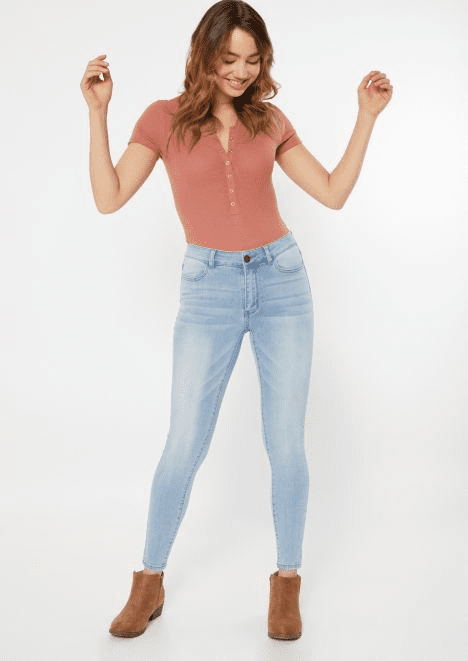 Rue21 has quite the selection of cute jeggings – we're loving this best seller! They look so realistic, you'll be shocked by how comfortable they are. To top it all off, they're under $30.
---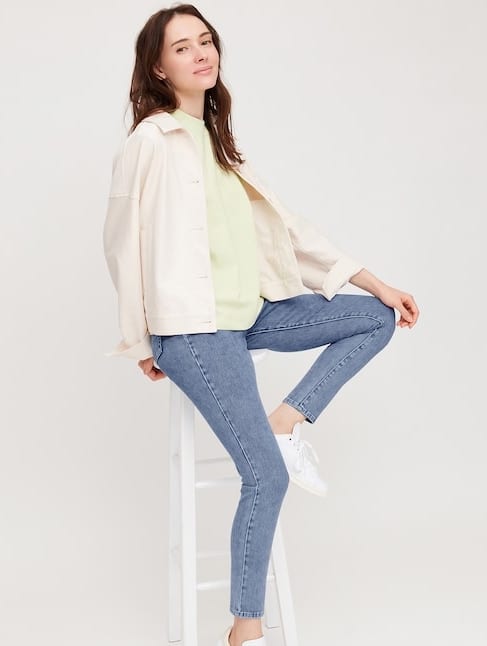 These ultra-stretchy legging pants are the best jeggings for a girl looking for a little extra hold. Designed with a thin elastic waistband that stays in place & allows you to move with ease, they are perfect for creating a smooth shape without any bulges.
Plus, they're perfect for those more on the short size (they also have an option for taller girls too). You'll feel like a rockstar in these!
---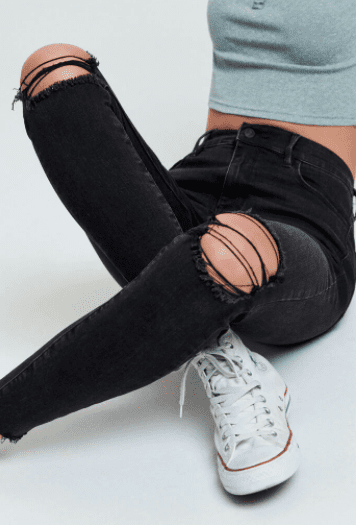 Pacsun has one of the largest selections of jeggings out there. These true-to-size jean leggings are perfect for those looking for some extra flair and something that just screams rebellion.
These edgy pants have the total "skater girl" vibe going on, plus they are super comfortable. These will fit you like a glove & keep you feeling sexy and confident.
---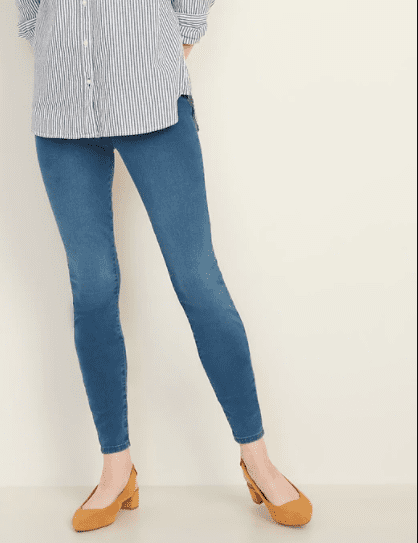 These are designed for a gal who loves comfort. With a professional and sophisticated appearance, they keep you comfy while also keeping you business-ready. These are also perfect for those looking for a slimmer appearance, as they are designed with a slimming effect waistband to keep you feeling confident & tucked-in.
They're easy to pull on, comfortable, and curve-enhancing. What more could you need?
---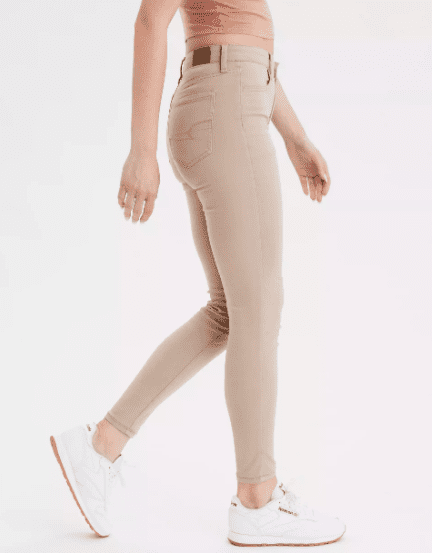 These high-fitted jeggings that look like jeans are where it's at! They're stylish, comfy, and so similar to jeans that nobody will even be able to tell the difference. The material is also extremely stretchy, with just the right amount of thickness. They're simple, comfortable, and perfect to wear to work – you can't go wrong with these bad boys!
Aside from this print, you can find hundreds of choices at American Eagle. Go crazy!
---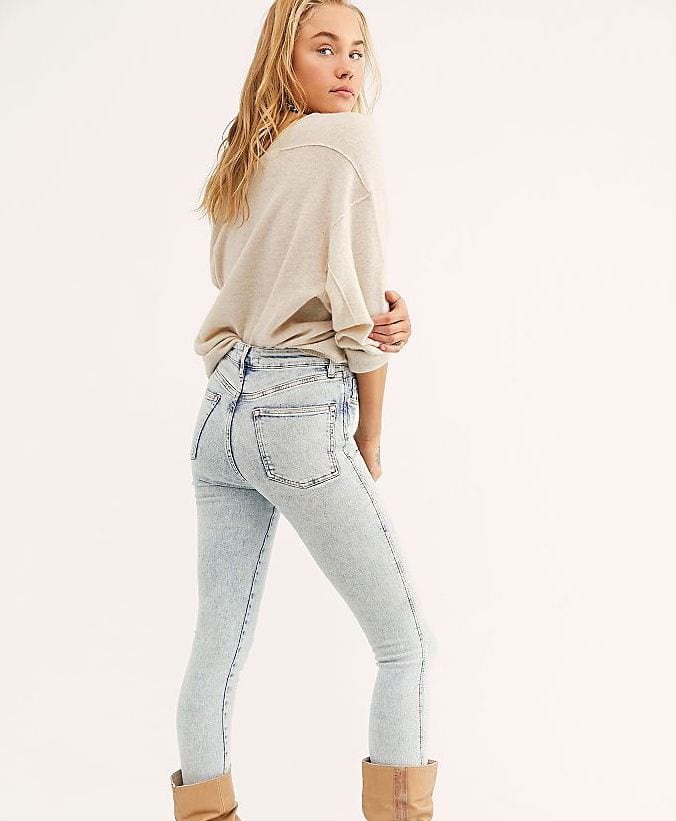 If you want to splurge, we recommend this pair from Free People. They have plenty of shades to pick from and, to top it off, you'll be blown away by how comfortable they are.
We recommend sizing up for this particular pair and stay on the lookout for sales!
RELATED: 14 Stores like Free People
---
How to Wear Jeggings
Jeggings can be styled countless ways. They pair nicely with oversized sweaters, t-shirts, crop tops, sneakers, heels, and boots (just to name a few examples). Aside from blazing hot summers, you can wear them comfortably during any season.
Leggings vs Jeggings
The main difference between jeggings and leggings is the material as well as design. Leggings are usually softer with a more simple style. They are also typically made of thinner material, making leggings harder to wear alone (hello, underwear lines and cameltoes). While thicker workout leggings help fix these issues, they're not the most professional-looking.
On the other hand, jeggings are thicker and made with features similar to jeans (such as stitching patterns, pockets, and zippers). They're super soft and comfortable – they're designed to look like jeans, with the comfort of leggings. You truly get the best of both worlds with these babies.
Jeggings vs Jeans
When it comes to jeans compared with jeggings, the main difference is comfort. Jeans are made of thicker material (denim), making them harder to move around in. You can wear jeggings all day without wanting to rip them off when you get home. Plus, they tend to be more accentuating than jeans due to their tighter fit and more flexible material.
RELATED: 13 Best Places to Buy Jeans for a Perfect Fit
---
Final Tips
Should you buy jeggings a size smaller?
You typically want to buy the same size or a size smaller than your usual jeans or pants size (unless indicated otherwise). Many people think that you need to size up because they are tight, but if anything, you can size down because of how stretchy they tend to be. They're far easier to shop for than regular jeans – the stretchiness allows them to better fit unique body shapes. If you have trouble shopping for jeans, jeggings might be your savior!
Which is better, jeggings or jeans?
Overall, we'd absolutely say jeggings take the cake due to their similar look with added stretch and comfort (indeed, the best of both worlds). But, your decision depends on what you're going for. If you're looking for a more comfortable or stretchy fit, jeggings are going to be for you. If you want to keep it traditional and more firm, stick to your jeans.
On a side note, you don't always have to choose between the two. Make sure to pay attention to the description of jeans you're interested in – many brands are releasing semi-stretch denim that is comfier and easier to move around in (Fashion Nova is a great example). This means you don't have to completely exclude jeans from your vocabulary!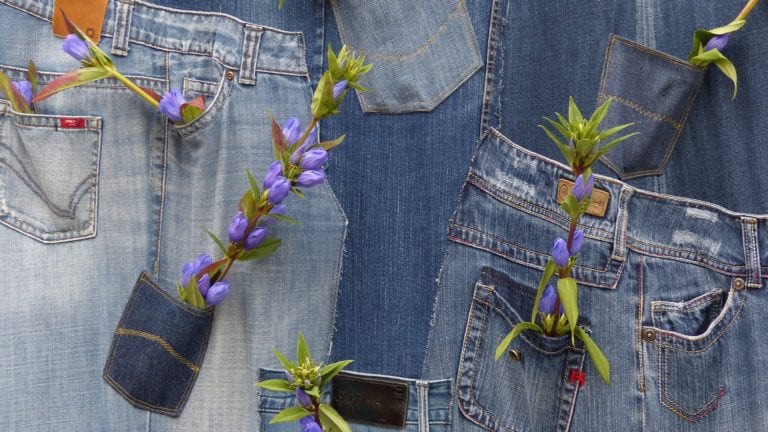 Bottom Line
With jeggings sneaking their way back into the fashion world, it couldn't be a better time to be alive! We guarantee that giving them a chance will make you fall in love. Don't believe us? Get a pair for yourself & watch your perspective (and comfort level) change for the better.