Looking for a brush that detangles your hair without breakage? Wet Brush has your back! The brand promises 45% less breakage than normal brushes, which is a huge bonus.
Its airy and sustainable design makes it easy to brush your hair right out of the shower. But before you say goodbye to your detangle spray, does it really detangle your hair with little effort?
Read our Wet Brush Reviews to find out if this brush is better than all others.
RELATED: Wet Brush vs Regular Brush: Which Should You Use?
What Is The Wet Brush?
The Wet Brush is a brush designed to detangle wet hair.
Its body is made from plant-based plastic and bristles from a combination of Biotin Keratin infused barrels and HeatFlex™, which make it safe to use while blow-drying hair.
The brush comes in recyclable packaging too!
It can be found at Target, Amazon, Ulta, and several other retail stores.
Wet Brush Overview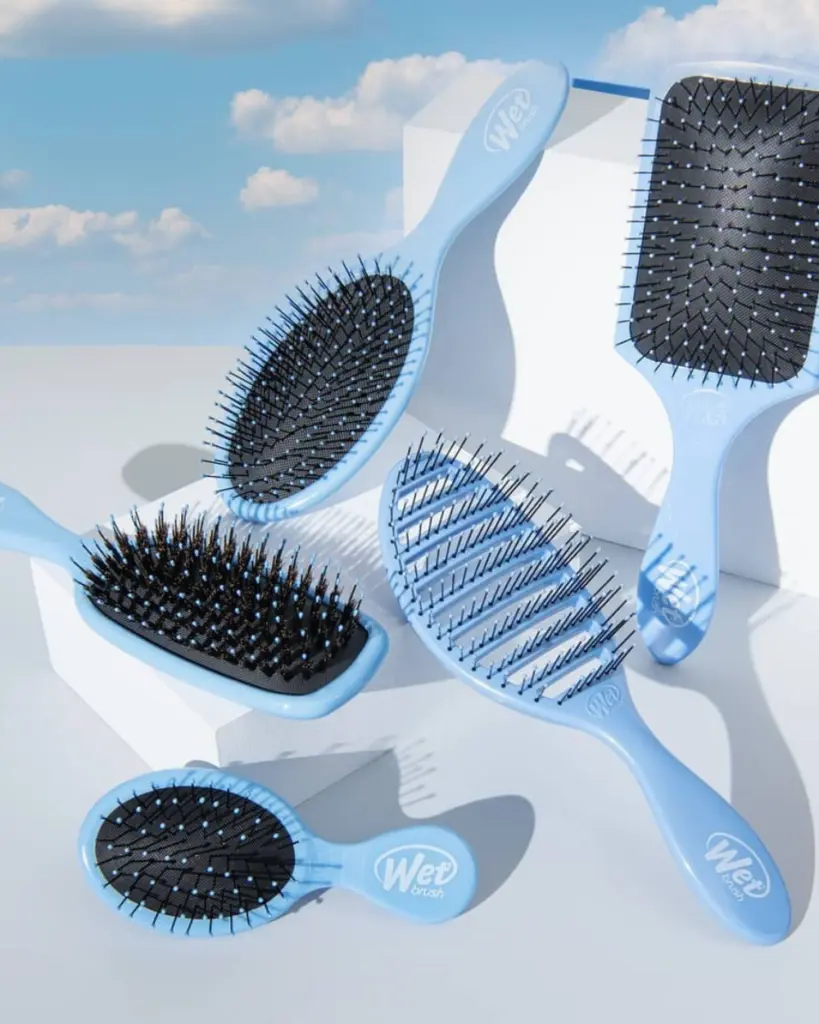 Wet Brush was developed by JD Beauty, a company founded in 1977. The brand has launched Luxor Pro, Lure, TS-2, and other professional salon beauty tools as well.
Wet Brush Reviews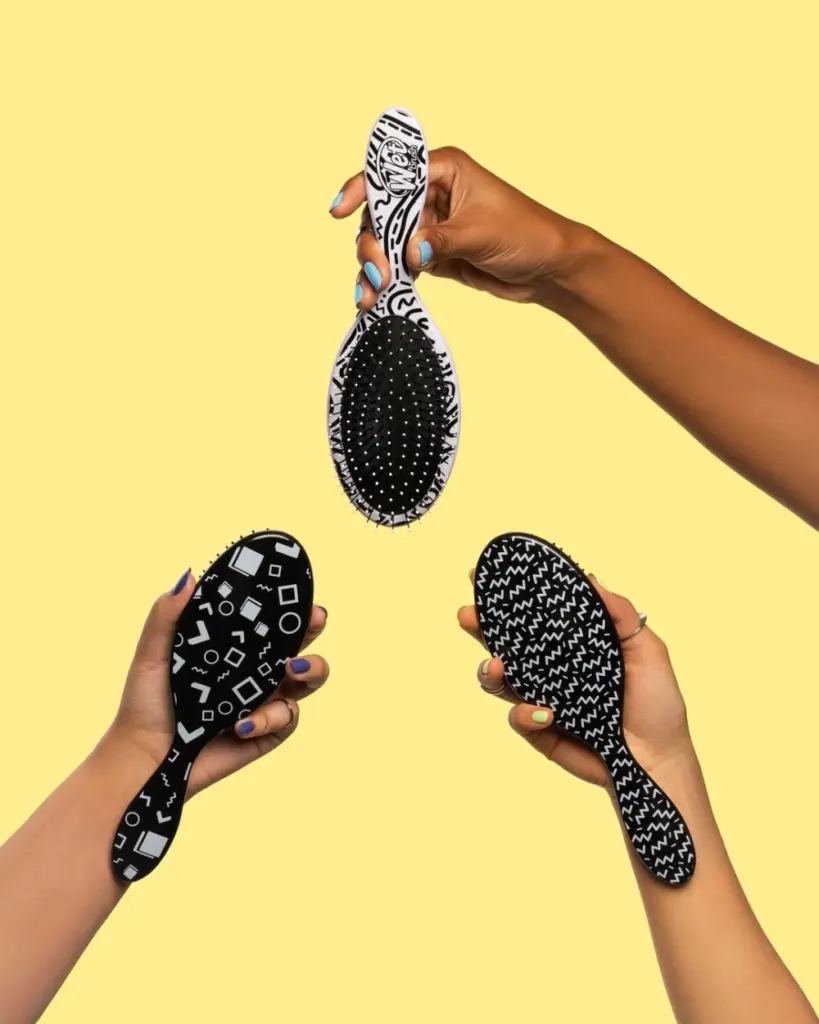 Overall: ★★★★★ 5 stars
If you scour the internet, you will find very few complaints about the Wet Brush. Its purpose is to detangle your hair. The brush is designed specifically for doing just that, even when it's wet or being blow-dried.
Many customers were satisfied with the brush and how much easier it was to brush knotted, freshly washed hair with a Wet Brush.
Price: ★★★★ 4 stars
Wet Brush has a lot of options to choose from, with the prices ranging from $6-$20.
Many customers found the pricing options a bit more expensive than a typical drugstore hair brush, but definitely worth the price.
Quality: ★★★★★ 5 stars
Wet Brush is getting glowing reviews due to its flexible, heat-resistant bristles. Customers said the brush holds up very well over time and is easy to clean. Also, the bristles are gentle on the scalp.
A few customers even found they had less hair loss using a wet brush. Some found it difficult to detangle very fine knots, but overall, most reviews are very positive.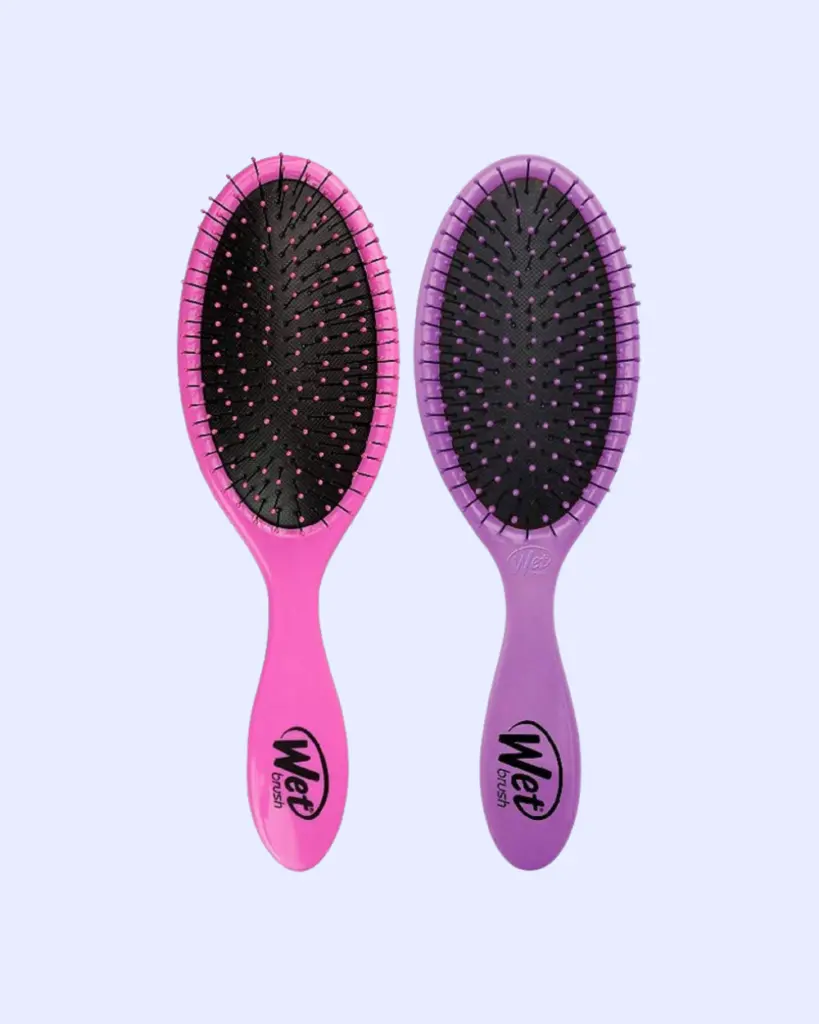 4.8 out of 5 Stars based on 27,610 Reviews
If you like brushes with a flexible curve to them in the middle, this is the brush for you. It makes it easy to catch hair and is great for detangling knots while still being soft on your scalp.
Tons of customers rave about this brush, and we can see why. We've actually used this brush for ourselves and can honestly give it 5 stars. It's gentle enough to use on wet hair without breaking it but still gets the tangle out. Plus, it's held up really well over the years.
---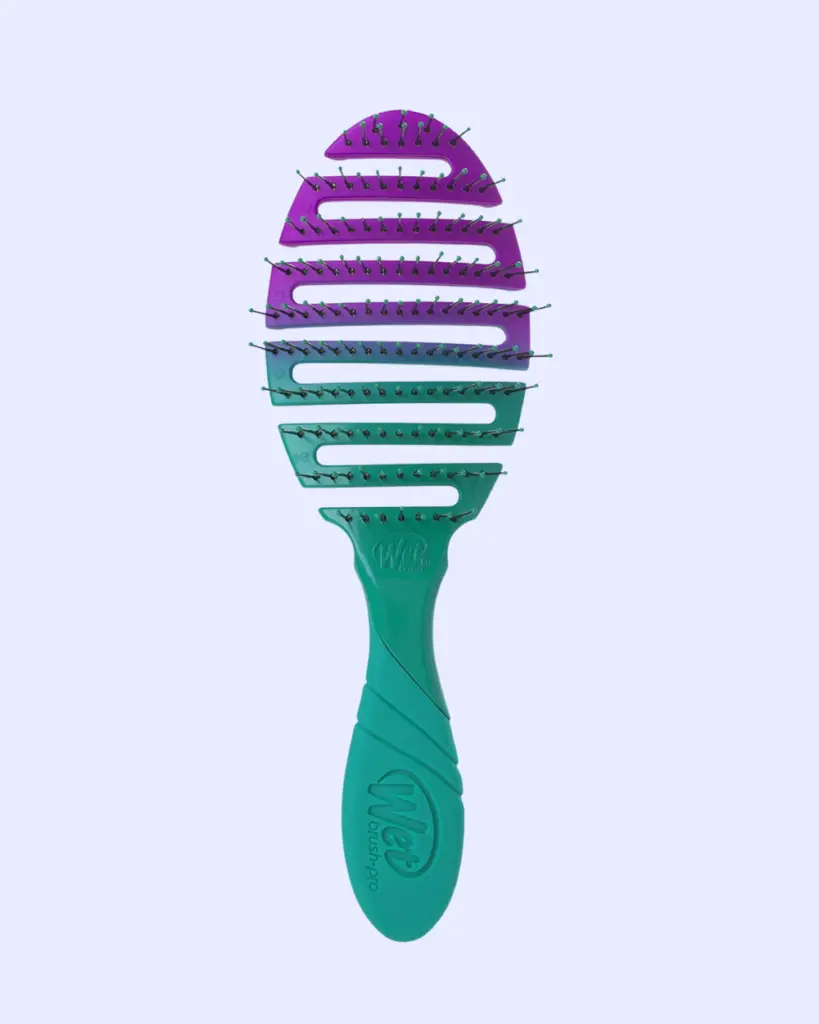 4.7 out of 5 Stars based on 2,785 Reviews
This brush is light and easy, making the dry air process for your hair smooth and seamless. In addition, the vented design speeds up the time it takes for your hair to dry.
We've tried this one as well and love how easy it is to use while drying hair. It seems some people have had issues with it breaking after a few months, especially those with thicker hair.
---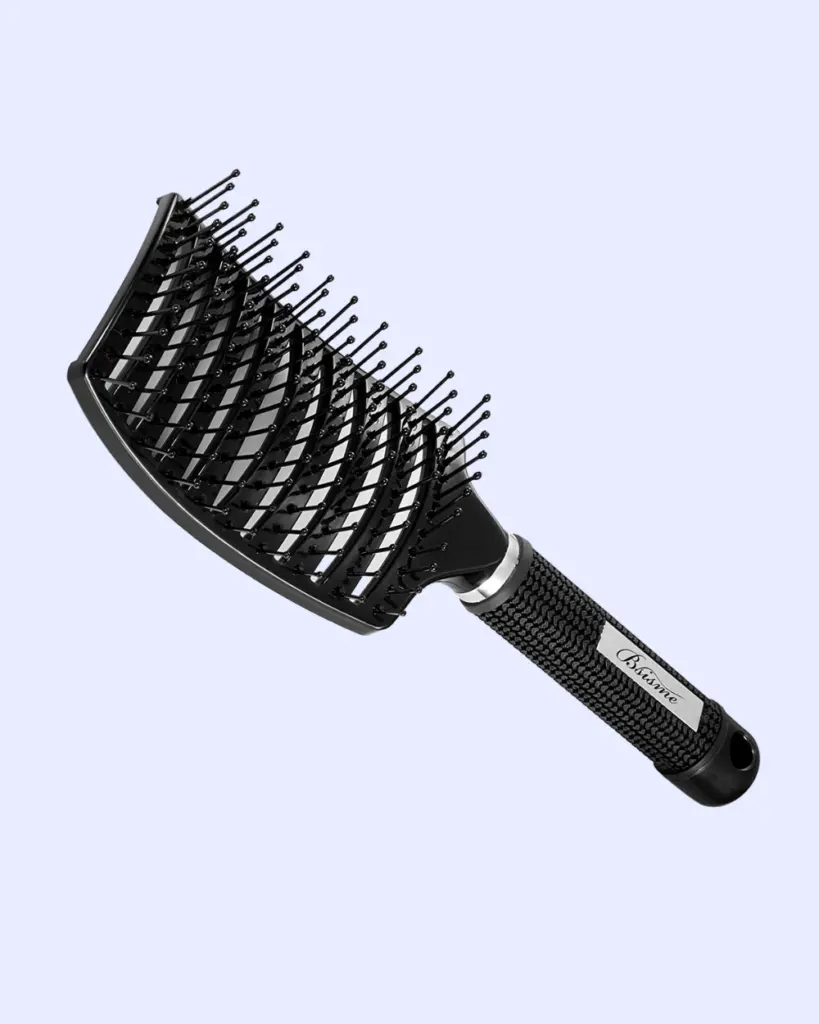 4.6 out of 5 Stars based on 5,372 Reviews
This brush will speed up your hair styling routine with faster blow-drying. The vented design allows the heat to be dispersed better during blow-drying. It also prevents frizziness or damage to your hair.
Additionally, the curved shape of the brush massages your scalp, promoting blood circulation to your hair follicles which leads to healthier hair. Bonus!
What Customers Are Saying
After searching through many customers reviews, here are the main points of feedback:
Easy on scalp
Speeds blow-drying time
Lessens hair loss
Easy to find in stores
Hard to reach fine knots
More expensive than drugstore brushes
Return Policy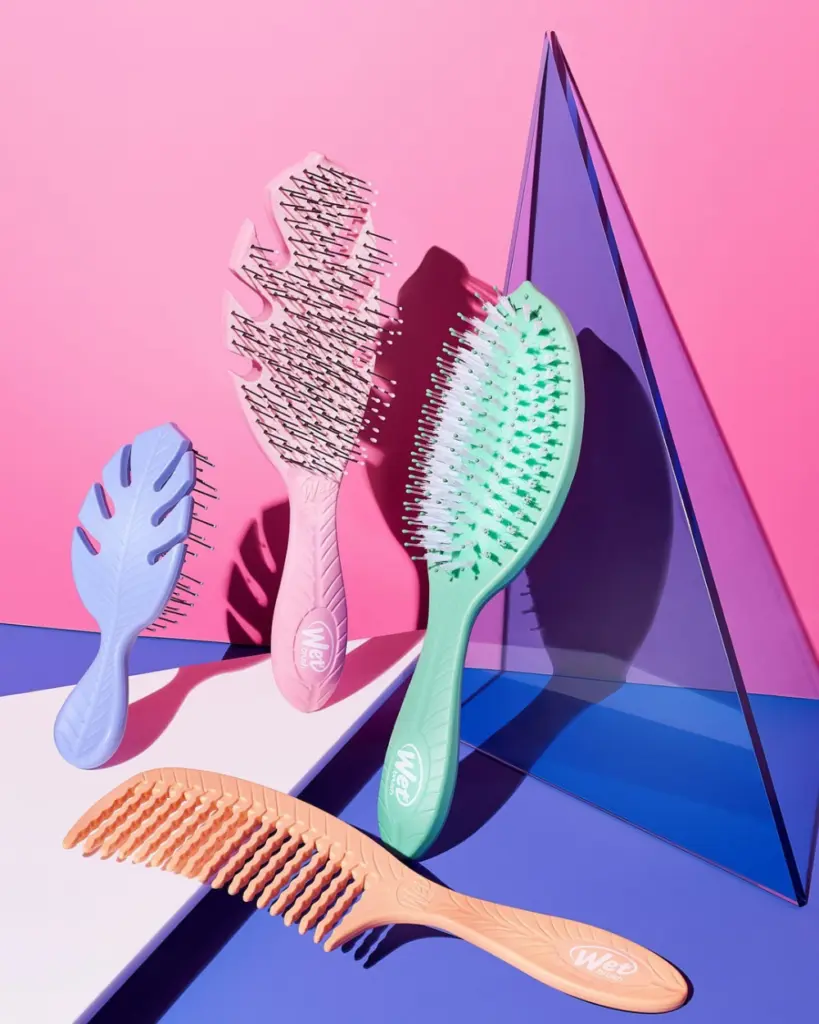 The Wet Brush is sold in stores like Amazon, Walgreens, Walmart, Target, and others. Returns will depend on each store's policies.
FAQs
Is The Wet Brush good for your hair?
Yes, the Wet Brush is designed to help prevent tugging, pulling, ripping, and damage when detangling your hair which could cause split ends, breakage, and hair loss, especially when your hair is wet and at its most vulnerable state. 
What's the difference between Wet Brush and Wet Brush Pro?
Wet Brush Pro offers all of the benefits of Wet Brush but also has a professional grip for even better detangling. In addition, the brush has finger rests and a rubberized grip handle, so you can better control the brush with wet hair and wet hands.
Should I use a Wet Brush on dry hair?
Yes, Wet Brush can be used on both wet and dry hair. 
Does the Wet Brush damage hair?
No, The Wet Brush is specifically designed to not damage your hair and can help remove knots and tangles safely.
In Conclusion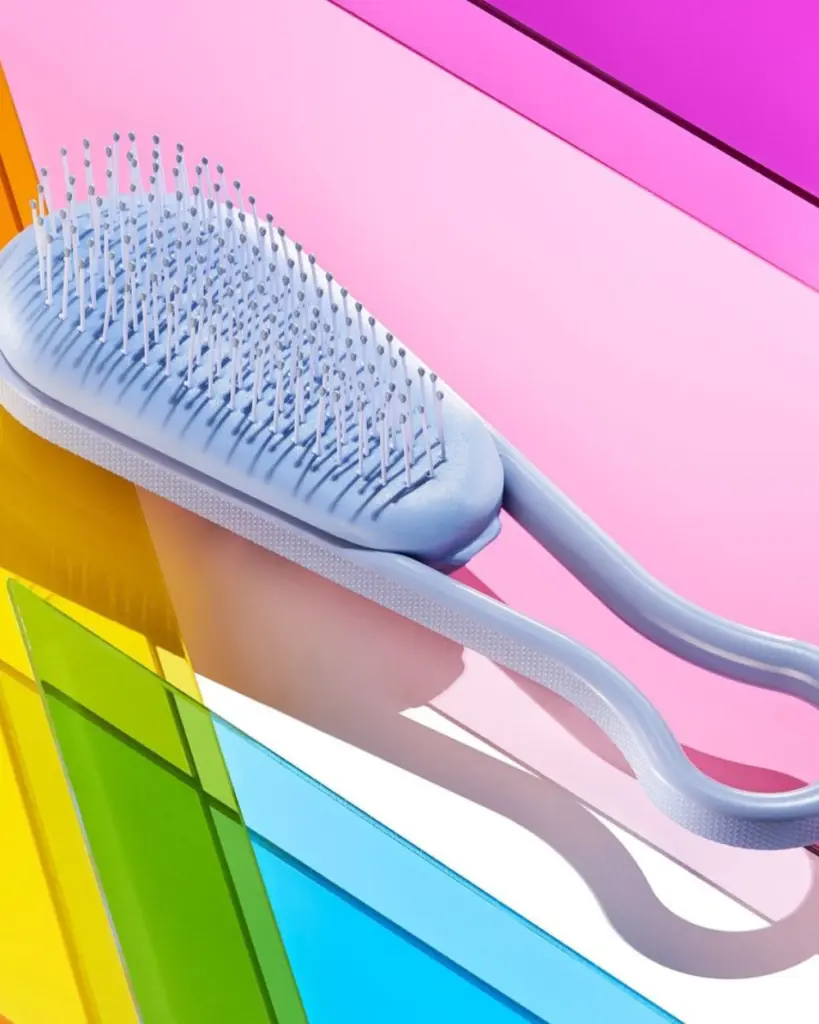 Wet Brush is a great brush for detangling your hair straight out of the shower or for faster blow-drying. It is found in a range of affordable prices and stores and has a number of great reviews. 
We've tried the brush for ourselves and can happily say we won't be going back to using a regular brush on our wet hair!
Wet Brush Alternatives