You'll undoubtedly find a vast number of tempting watch stores online (especially for luxury watches), which can make it challenging to narrow down where the best places to shop for a new watch.
Watchbox is one promising option that focuses on pre-owned luxury watches, all certified authentic. But is this store as good as it sounds?
In our Watchbox reviews, we're going to break down exactly what they have to offer, how they're different from the rest, and how customers feel about shopping from the brand.
What is Watchbox?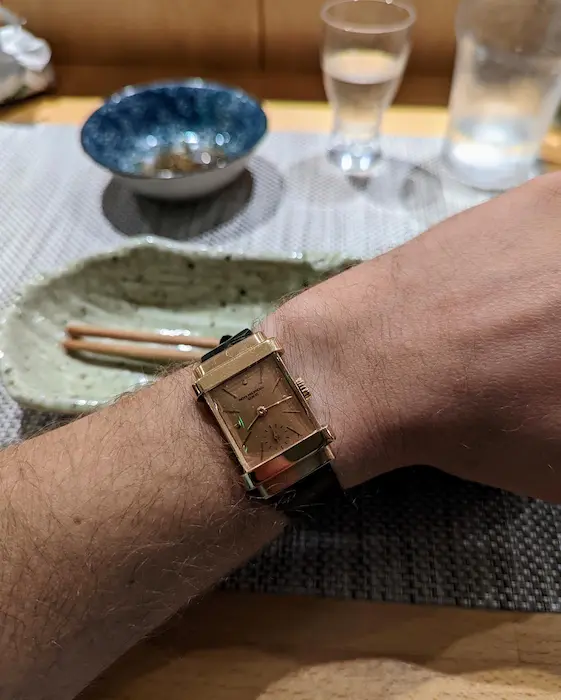 A brand that heavily focuses on technology, innovation, and a buy-and-sell market, Watchbox is able to tap into a global market that's interested in high-end, affordable watches.
They only sell pre-owned watches and guarantee authenticity on all of the watches in their catalog, with many dedicated team members hard at work to provide a stellar customer experience.
Watchmakers, technicians, and refinishers work hard to ensure every watch looks and feels brand new to the wearer (even though they aren't technically brand new). 
You can search their collection by brand or simply check out their new arrivals for something fresh. Their "all watches" section will give you a full-fledged idea of what their catalog has to offer.
Whether you're looking to purchase a new watch or sell your own for the best price, Watchbox can handle both. 
They do a good job of keeping their catalog up to date and it's pretty vast, which means you should have no issues finding something that fits your style.
RELATED: 14 Secondhand Luxury Sites Everyone Should Know
Watchbox Reviews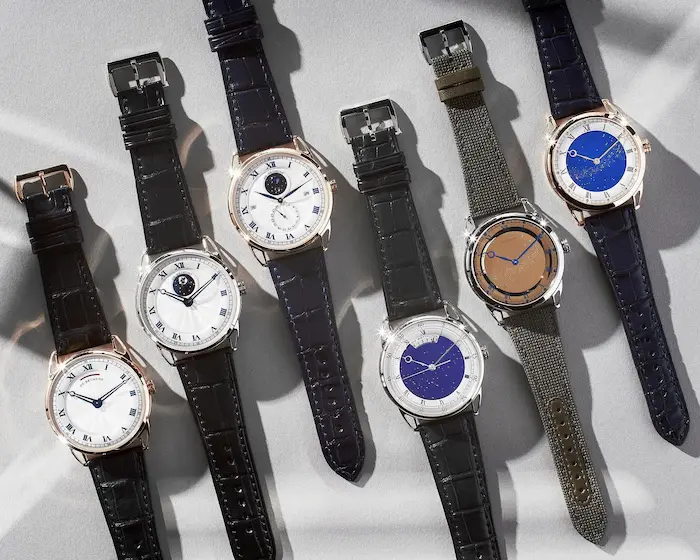 Overall Rating: ★★★ 3.75 Stars
Although Watchbox reviews from buyers seem to be raving, sellers don't seem to have as great of an experience. Many complaints we found online primarily relate to sellers who have struggled with customer service.
You might want to look elsewhere if you hope to sell a watch (many people like Chrono24 instead), but people love buying from Watchbox. People love the large variety, great warranty, and decent return policy.
Pricing: ★★★ 4 Stars
Since they focus on luxury watch brands, expect to pay a high dollar for their watches. When looking through their best sellers, every watch was over $1,000, with some reaching well above $10,000.
However, since their inventory is pre-owned, you can expect to save some money compared to buying the same watches brand new.
The watches they provide are definitely an investment, but you're paying for a quality that could last a lifetime or even multiple generations.
Shipping: ★★★★ 4 Stars
Every order comes with free expedited shipping, and they ship to many countries all over the world. They also provide insurance on their shipments, and international orders get all of the same benefits, but their arrival times may vary based on location.
If you're looking to sell your watch, they also offer specific instructions for shipping your watch to them. Nevertheless, shipping doesn't seem to be too much of a hassle whether you're buying or selling.
Customer Service: ★★★ 3 Stars
This is an area of the company that could use a little work, especially on the sellers' side. From poor response times to a lack of acknowledgment to inquiries, it seems they pick and choose who receives a good experience from customer support.
A lot of the headaches here pertain to sellers getting a good quote for their watches. The company has been caught making false claims about sellers' watches as clause for providing them with a lower quote, so it's important to proceed with caution.
What Are Customers Saying?
It's understandable to get a customer's opinion if you're going to pay the high prices that come with these watches. Below, you'll find a range of comments from their customer base.
The watches are worth the price
Customer service can be a hassle to deal with
Shipping is relatively fast
People feel swindled when trying to sell a watch
Many appreciate the legitimacy of the company and the watches they sell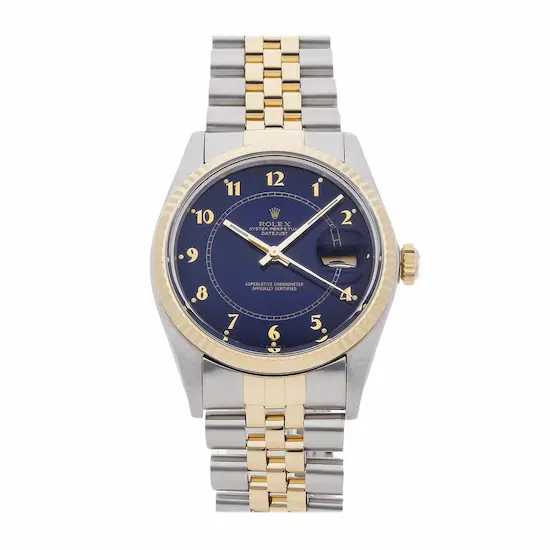 Their catalog is always shifting, but this Rolex is currently available and offers a stellar look overall. A winding automatic watch, it's made with a 36mm stainless steel case and features an 18k yellow gold fluted bezel.
You'll also find a folding buckle, and it's a perfect option for casual or professional clothing. Sitting at $6,950, this high-end watch is bound to stand out with any of your daily outfits.
---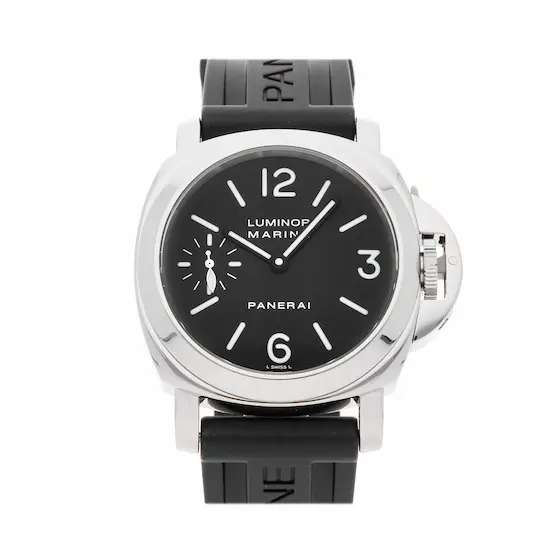 Offering a neutral look, this watch is great for everyday wear and is one of Watchbox's best sellers. It's a manual wind watch with a 44mm stainless steel case and boasts a surrounding black dial on a black rubber strap.
The functionality includes hours, minutes, and small seconds, and it first hit the market back in 2002. Its style is suitable for casual clothing or athletic wear and even comes with a water resistance of 300m.
---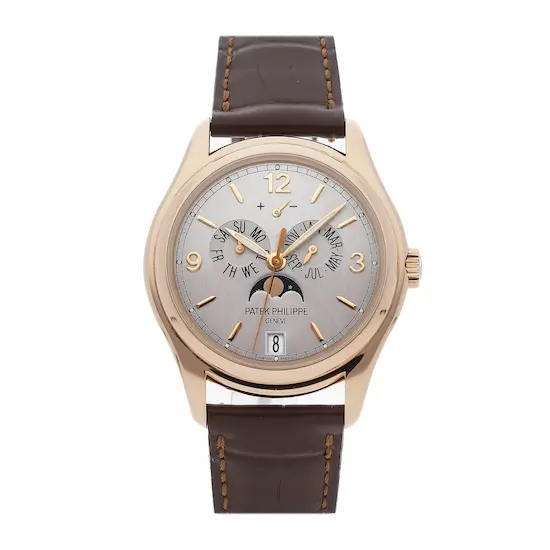 If you're looking to spend big, you can't go wrong with a Patek Philippe. Not only is the watch stylish, but it's regarded to be a one of a kind. It's an automatic winding watch with a 39mm 18k rose gold case and a grey dial on a brown alligator strap.
The watch offers a range of functions as well, such as hours, minutes, seconds, day, date, month, moon phase, and even a power reserve indicator.
---
Return Policy
They give customers a pretty short window to act on their return policy. Watchbox only provides a 7-day return policy, which doesn't give customers much time to test out their new watch.
Nevertheless, once you return an item, the company can take upwards of 10 business days to process your return.
FAQs
Is Watchbox Legit?
Watchbox is definitely a legitimate company that is widely regarded within the high-end watch community. Many people stand by their services and the authenticity of the watches they sell.
How Long Has Watchbox Been In Business?
The company was founded back in 2001 and is now a staple of the pre-owned watch market. Although the company has gone through many changes since then, they've continued to adapt to the needs of its shoppers.
Who Owns Watchbox?
A man named Justin Reis is the CEO and co-founder of the company. However, the company was eventually acquired by independent watchmaker De Bethune.
The Bottom Line
To sum up our Watchbox reviews, although their catalog might be pretty expensive, there's plenty of quality and authentic watches to choose from.
Many watch enthusiasts consider Watchbox to be money well spent, but not everyone is happy with the process of selling their watch to the brand.
The company may have some ups and downs, but they offer a good experience for buyers who are looking for reliable service and high-end watches.
Watchbox Alternatives