Sustainable, comfortable, fashionable shoes? VIVAIA shoes claims to be the answer. Check out our unsponsored VIVAIA shoes review below.
Finding comfortable shoes that made with sustainable fabrics but also make a fashion statement is an absolute nightmare. However, VIVAIA shoes claims to be the answer by designing fashionable shoes with ethical materials.
VIVAIA shoes claims to bring sustainable, durable, and stylish shoes for every occasion, but have they succeeded? Read our VIVAIA shoes review below to find out! 
What are VIVAIA Shoes?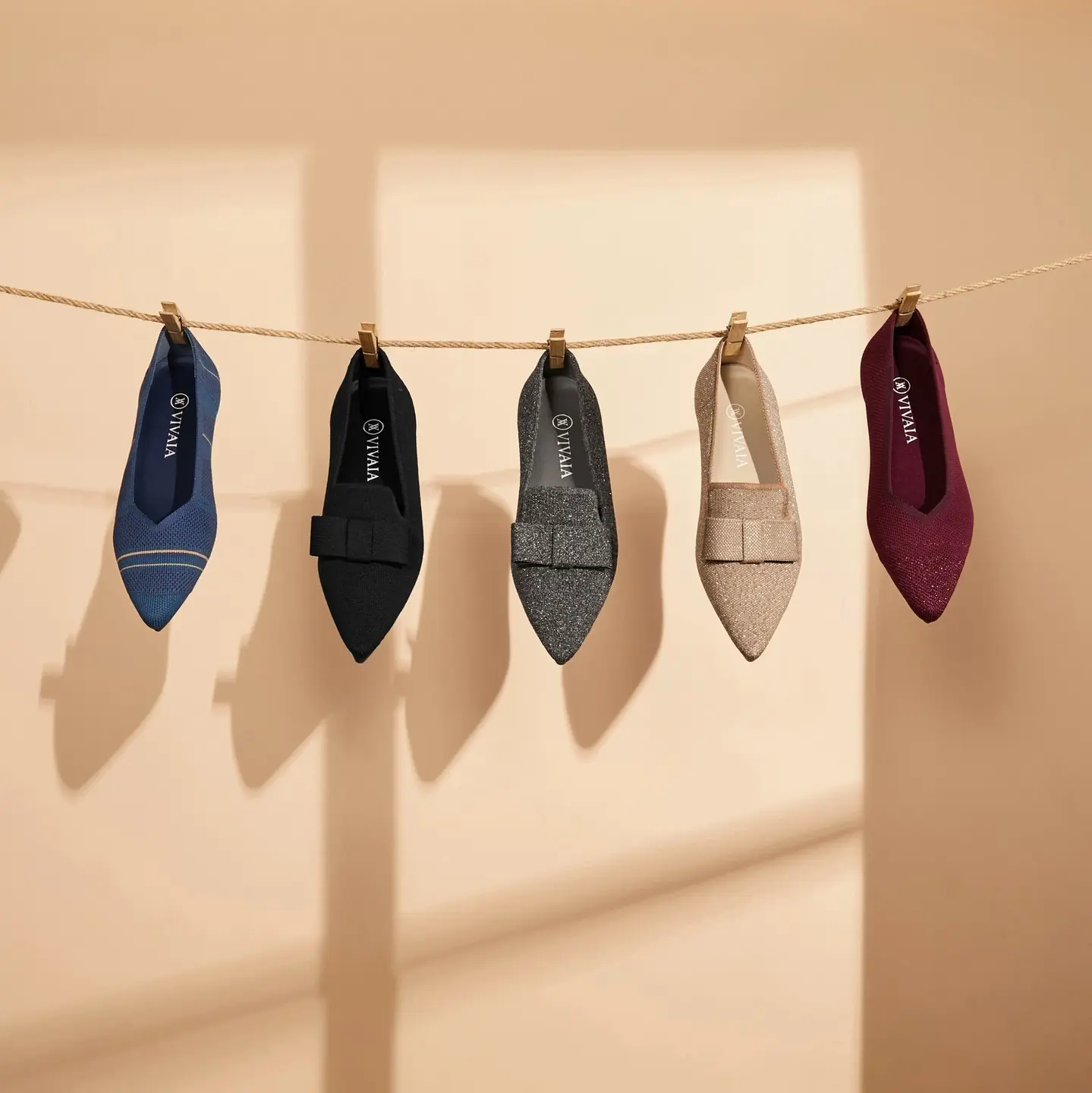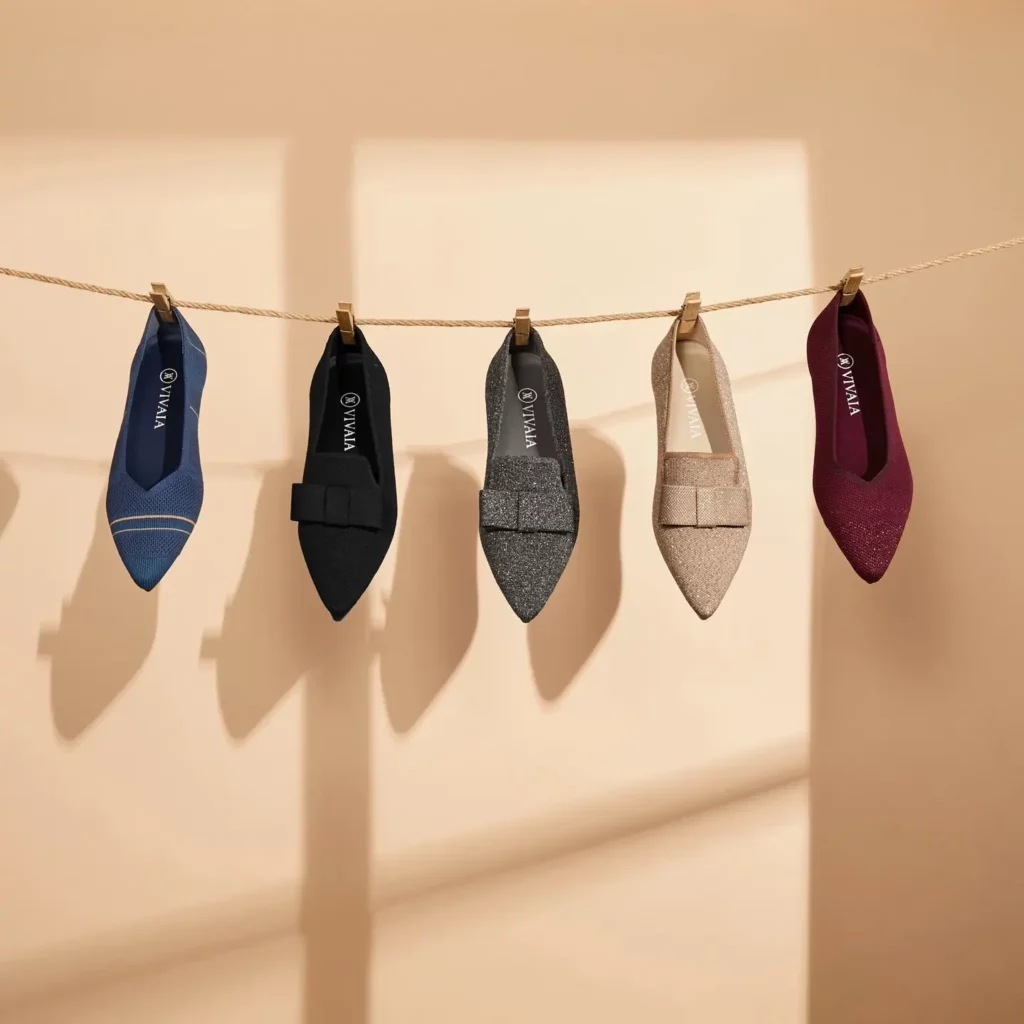 VIVAIA shoes is a footwear brand for the sustainably-minded, fashionable shoe connoisseur who wants a high-quality shoe for all their outfit needs.
They have an array of styles including ballet flats, sneakers, Chelsea boots, heeled ankle boots, loafers, Oxfords, and more!
VIVAIA Shoes Overview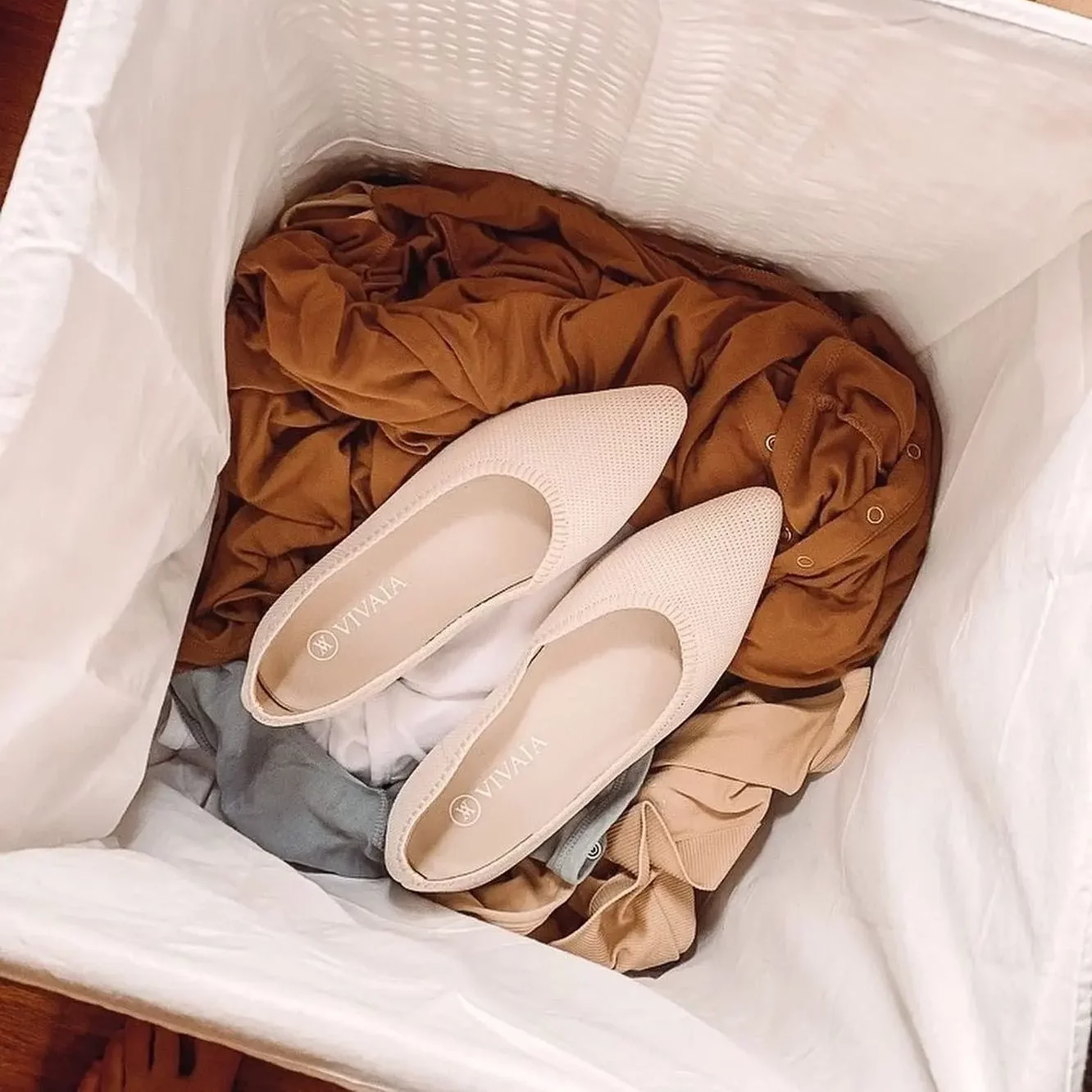 Established in 2020, VIVAIA's mission is to give customers eco-friendly sustainable footwear at a fair price. VIVAIA believes that their shoes will bring a positive impact to the world and those around it.
VIVAIA uses recycled plastic bottles and a 3D technology knitted material for a zero-waste design. Each of their shoes has an eco-friendly cause in mind. 
VIVAIA Shoes Review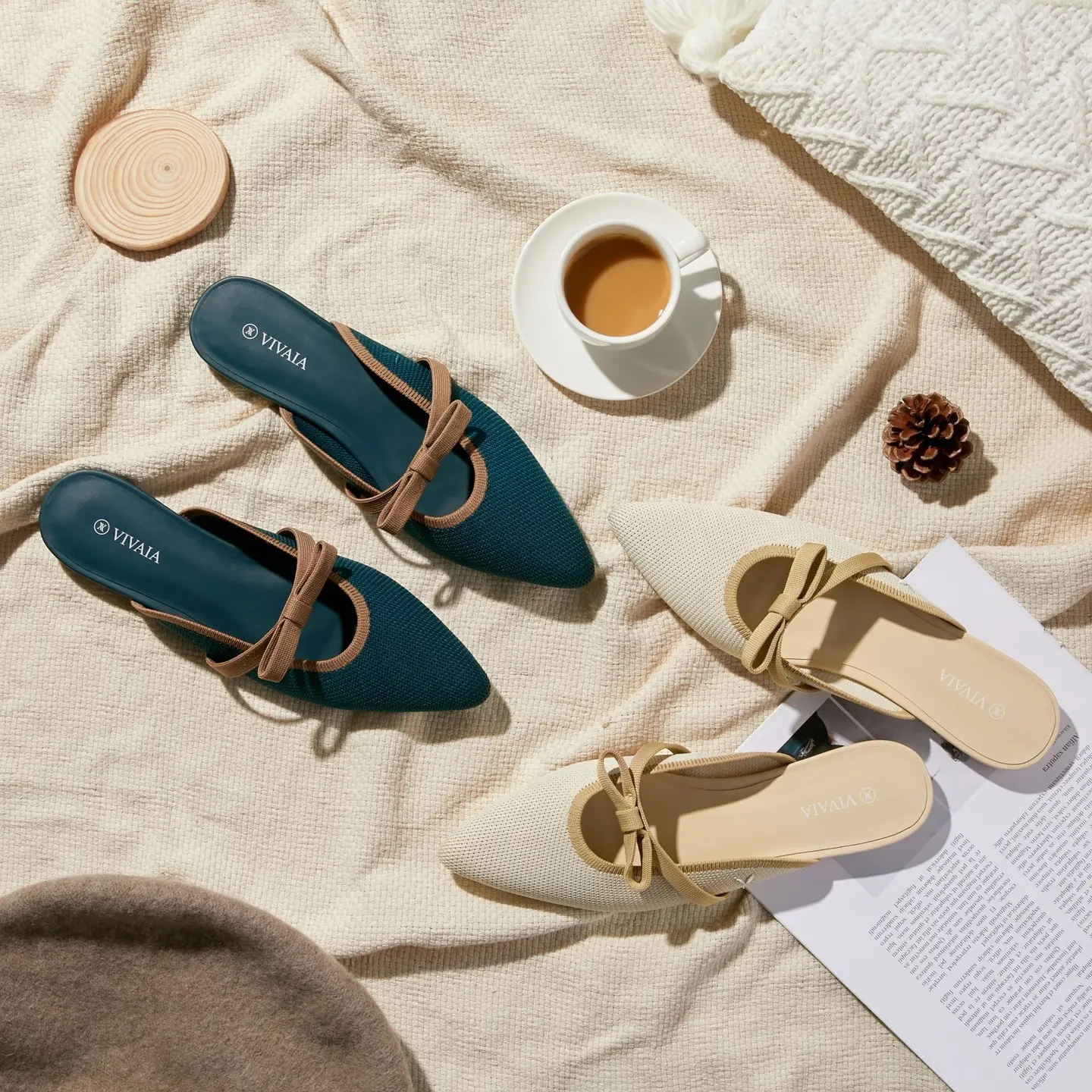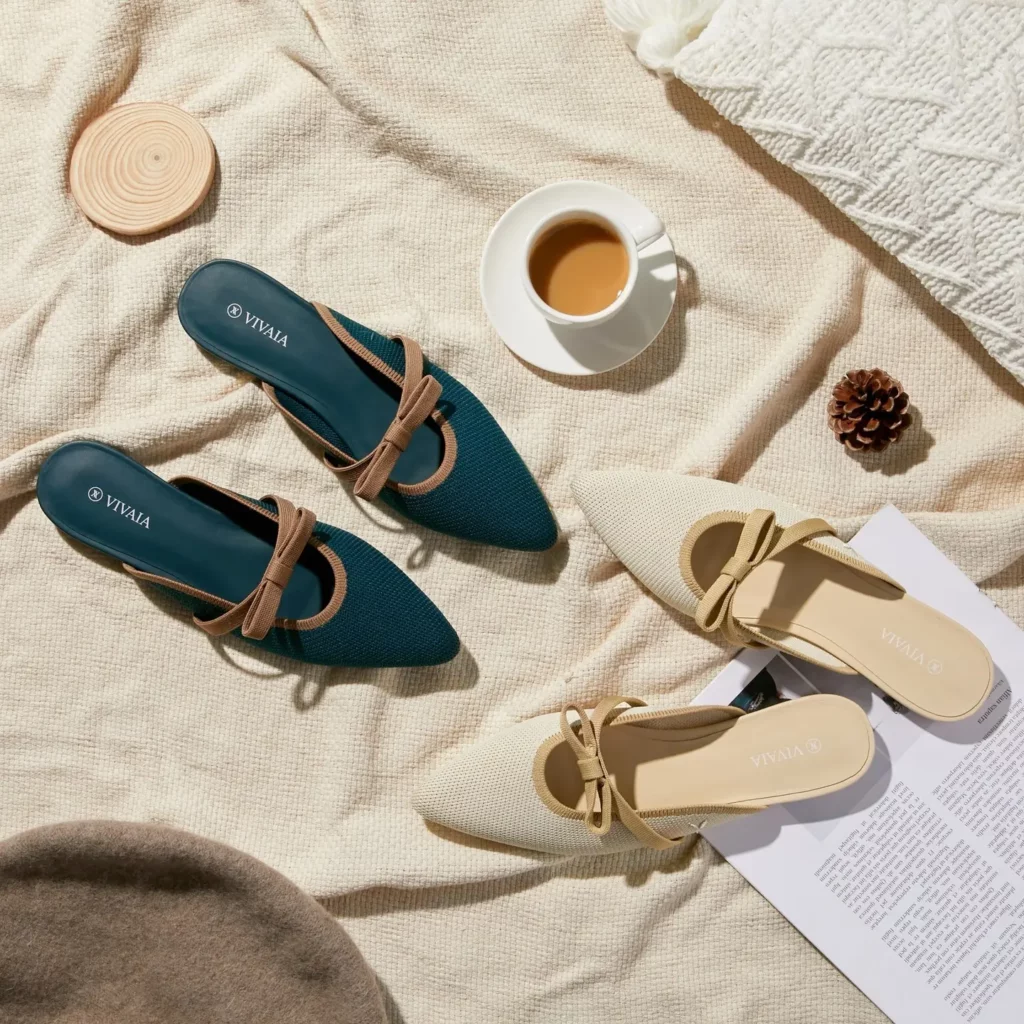 Overall: ★★★★ 4 stars
VIVAIA shoes customers love their shoes and speak about the comfort and durability the shoes bring to their day as well as the comparatively lower prices.
Some did have allergenic issues with the sustainable materials used and the customer service representatives being unresponsive.
Price: ★★★★★ 5 stars
Each pair of shoes has their own price, ranging from $53.40 to $199.00. Customers stated that compared to their competitors, VIVAIA shoes are fairly priced.
Shipping: ★★★★★ 5 stars
VIVAIA offers free shipping on all orders over $75, and they all ship within 1-2 business days after prossessing. Orders then arrive within 6-13 days. Customers said that their packages arrived quicker than listed on their tracking.
Quality: ★★★★★ 5 stars
Each pair of shoes uses recycled plastic water bottles spun into thread. The shoe insoles consist of natural herbs and PU foam. Customers loved the sustainable, eco-friendly nature of the shoes and the stylish durability they provided.
Customer Service: ★★★ 3 stars
On their website, VIVAIA shoes has a customer service page where you can start a LiveChat, send an email, or send in a request regarding your purchase. Many customers struggled to get in contact with customer support using all communication devices.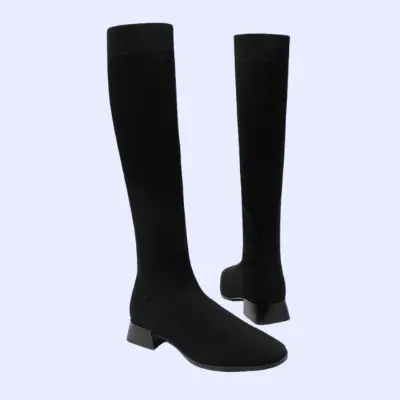 5 Stars based on 65 Reviews
This boot is made of ethical wool and plastic bottles for a warm, comfortable boot for any occasion. The thick heel makes them easy to maneuver in harsh weather and the square toe helps with balance.
These boots also include deodorized insoles and anti-slip rubber outsoles. They come in 3 different neutral colors and sizes 5 to 10.5.
---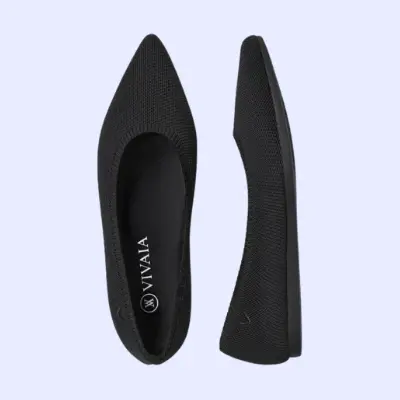 5 Stars based on 160 Reviews
This knit ballet flat is meant for all social events from formal to casual. These lightweight shoes are machine washable and have an eco-friendly deodorizing insole for all-day comfort and durability.
Crafted from 6 plastic bottles, these vegan, sustainable flats come in 13 different colors with sizes 5 to 11 available for purchase.
---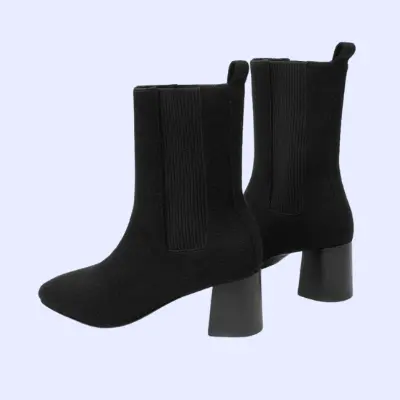 5 Stars based on 20 Reviews
These boots are based on the Chelsea boot silhouette and are crafted with soft knit ethical wool and plastic bottles that hug the leg making your calves look slender and sleek.
The square toe design and chunky heel add stability for all terrains and maximum ankle support. It comes in 3 neutral colors so it matches any outfit and sizes 5 to 10.5.
VIVAIA Shoes Customer Reviews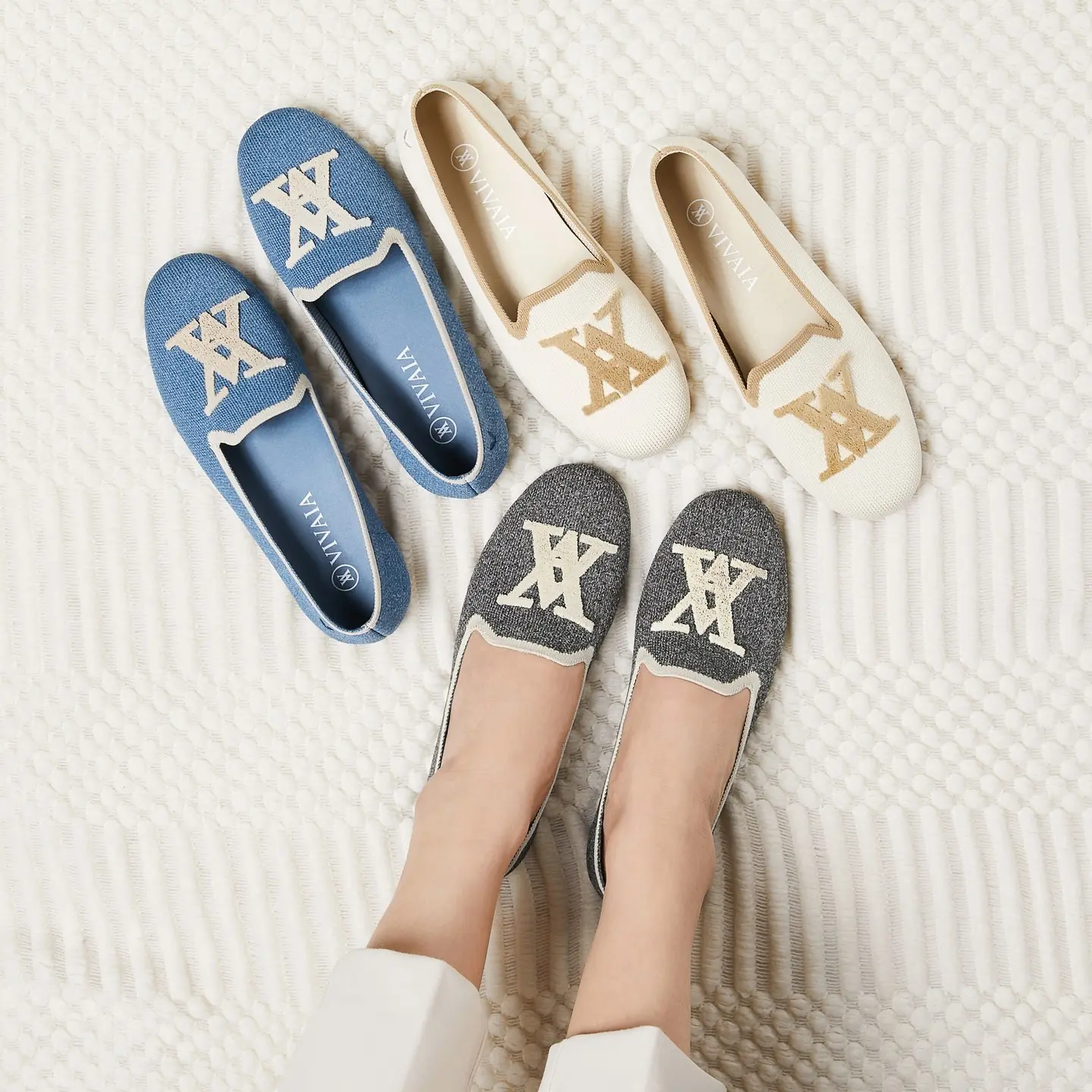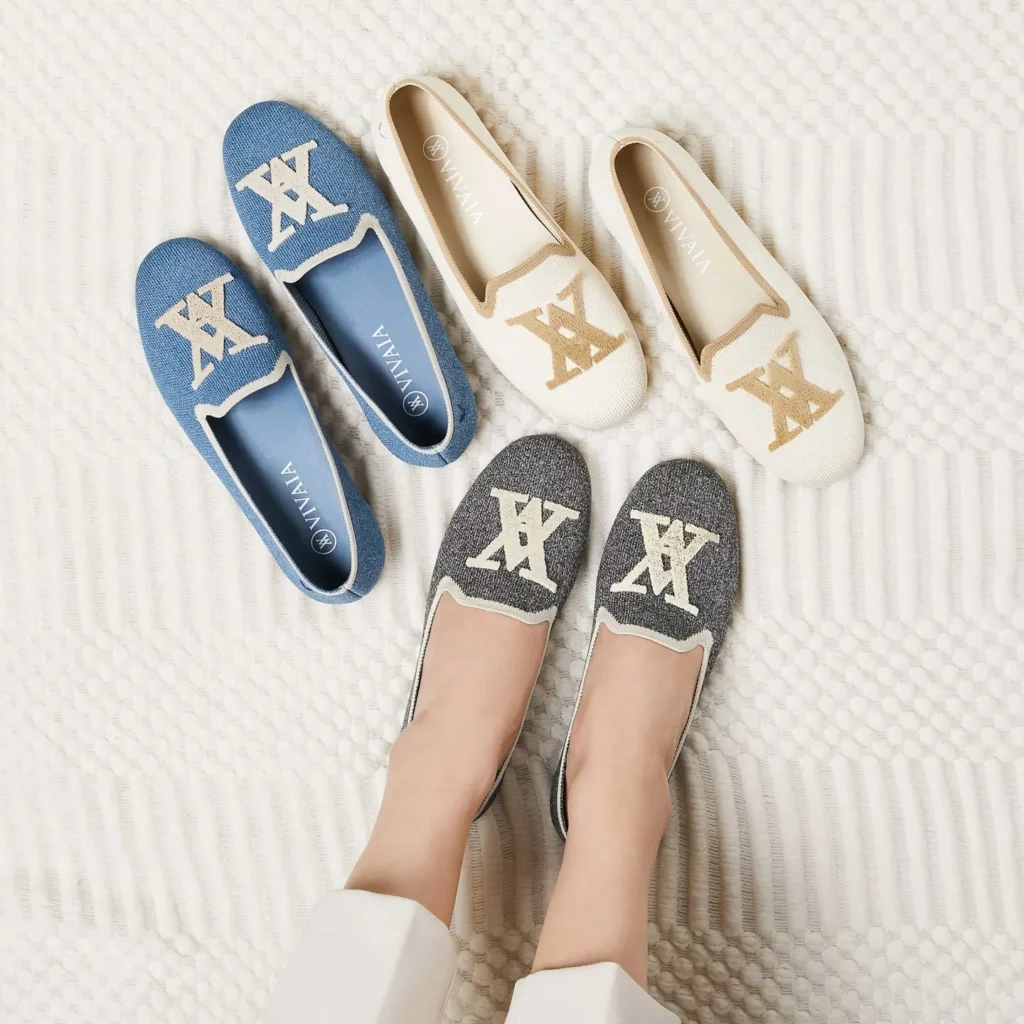 VIVAIA shoes got a 4.5 out of 5 stars review on Trustpilot, showing that their customers were enthused by their purchases. After searching through hundreds of customer reviews on sites like topeganshoes.com, below is what most customers said about VIVAIA shoes:
Top-tier sustainable shoes
Fast shipping
Negative customer service experiences
Large selection of colors
Comfortable, durable shoes
Are There Discounts Available?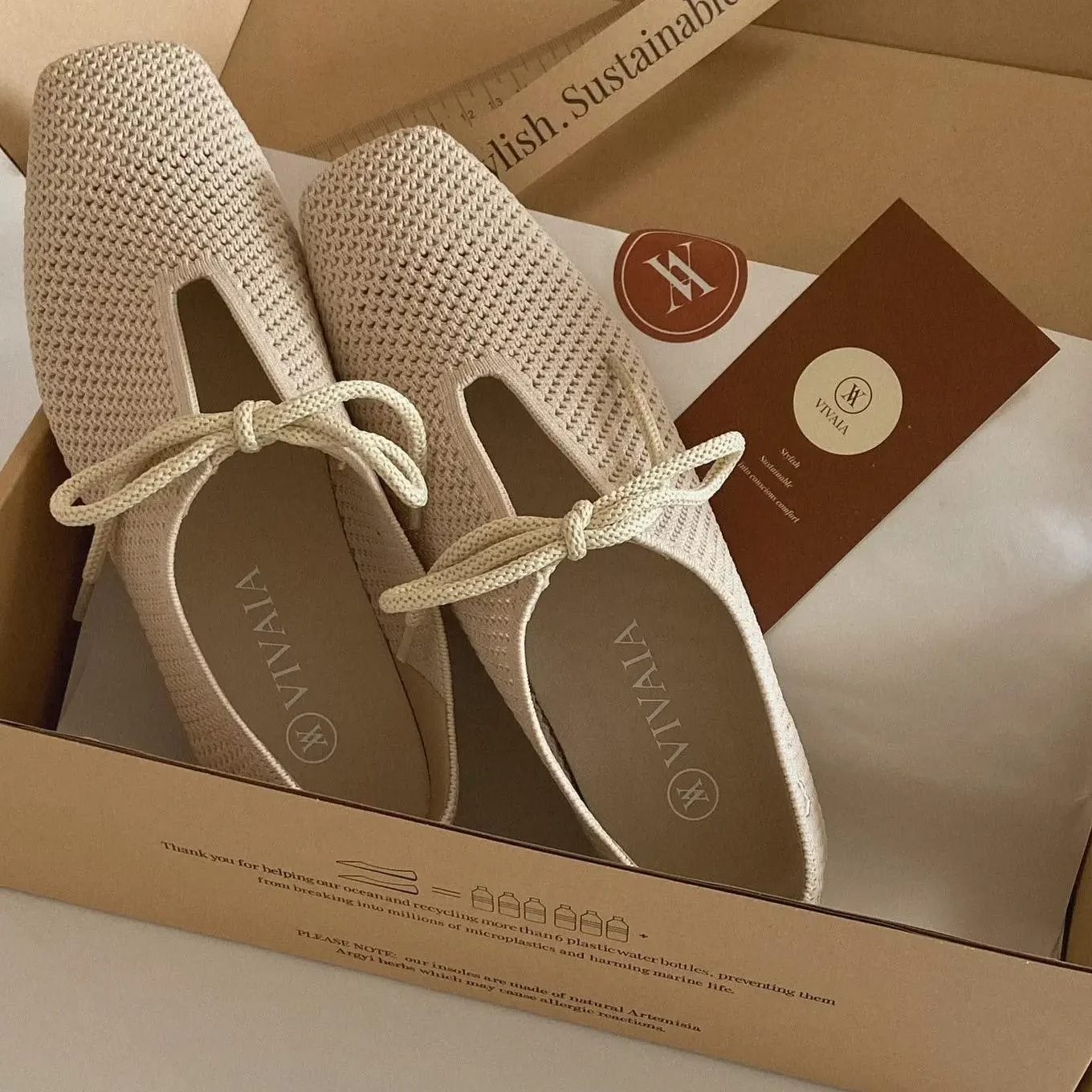 VIVAIA shoes offers a $15 discount for first-time customers who apply for their email newsletter as well as a 20% discount for teachers, first responders, students, and medical professionals.
How Are VIVAIA Shoes Sustainable?
VIVAIA shoes are crafted using recycled plastic bottles, carbon-free rubber insoles, and are always packaged with 90% recycled cardboard. For more on their sustainability methods, check out their Materials and Sustainability pages!
Return Policy
Their return policy states that any online purchases can be returned within 30 days of receipt. All returns within the United States are free of charge when deemed acceptable by customer service.
In Closing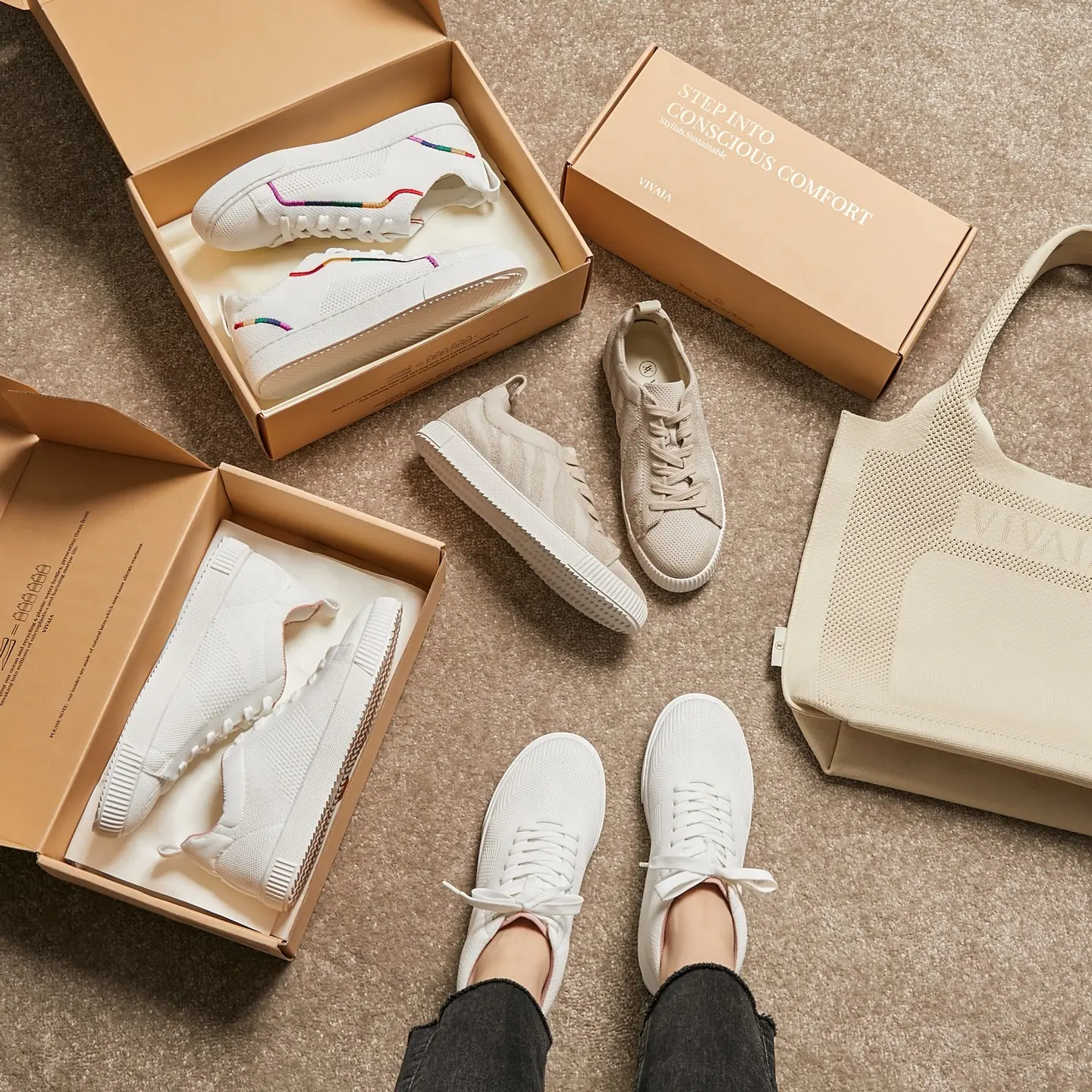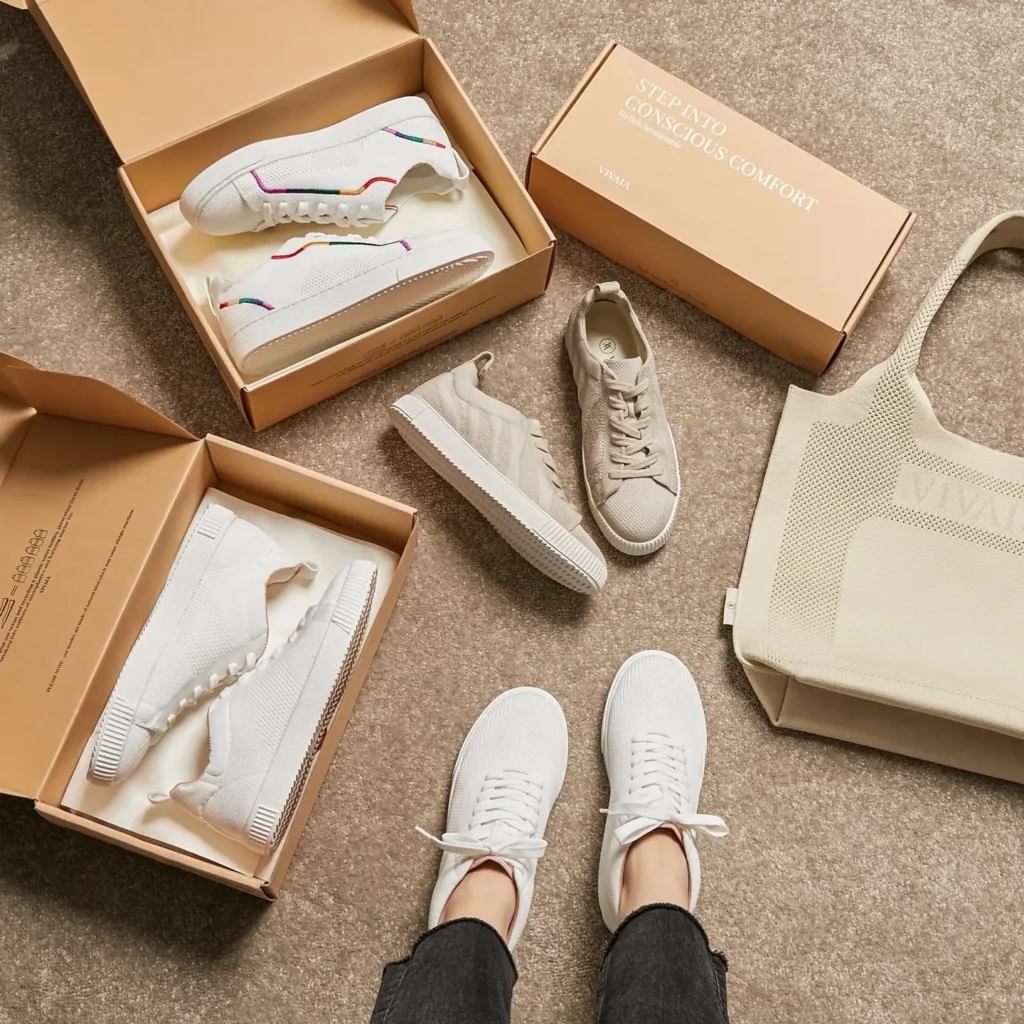 VIVAIA shoes prove that sustainability is the future of fashion. They have a pleased following of customers who appreciate their mission to help the environment while giving them stylish, comfortable products.
A couple of customers complained about unresponsive customer service but overall, customers were incredibly happy with their purchases.
Brands Like VIVAIA Shoes
If VIVAIA shoes brought you sustainable fashion joy, then here are a couple of other sustainable brands to help you decrease your carbon footprint: