It's 2022, which means you don't have to wear a bra with wires anymore. Support doesn't have to come with all the poking and jabbing. Get comfy instead!
There are many wireless form-fitting bras to choose from, but Truekind Bras have been on the radar recently due to their comfortable, seamless designs.
But are they as comfortable as they claim?
We searched through hundreds of reviews to give you the most common customer feedback. Read our Truekind Bra Reviews to see if this bra is the right fit for you.
RELATED: 23 Best Bras of The Year (Every Shape, Size, and Budget)
What is Truekind Bra?
Truekind Bras are wireless, seamless bras that hold shape and come in several neutral shades. The bras have cups to give a full form and lift, wide straps for comfort and support, and an expanded band to elevate support.
The bras are also made with soft fabrics for breathability.
Whether for everyday wear or sport, they have the bra for you. Even better, they offer inclusive sizing and reasonable prices. The brand also sells underwear if you want to match!
Is Truekind Legit?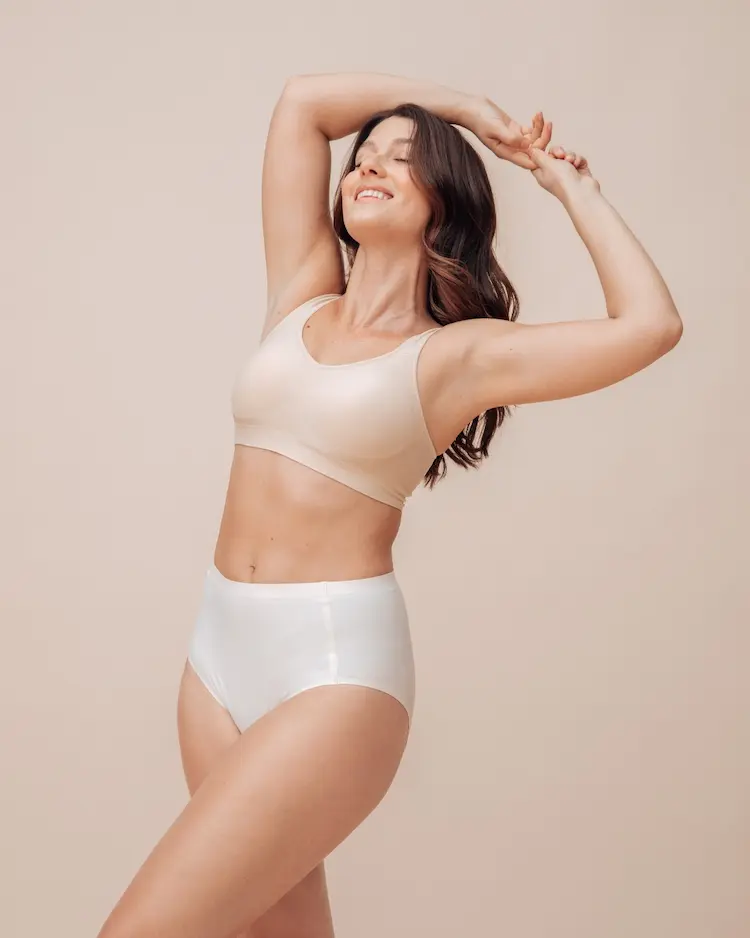 Yes, Truekind is a legitimate company that sells bras and underwear. Additionally, the company is owned by Shapermint, a well-established company that sells bras, shapewear, and more.
Truekind Bra Reviews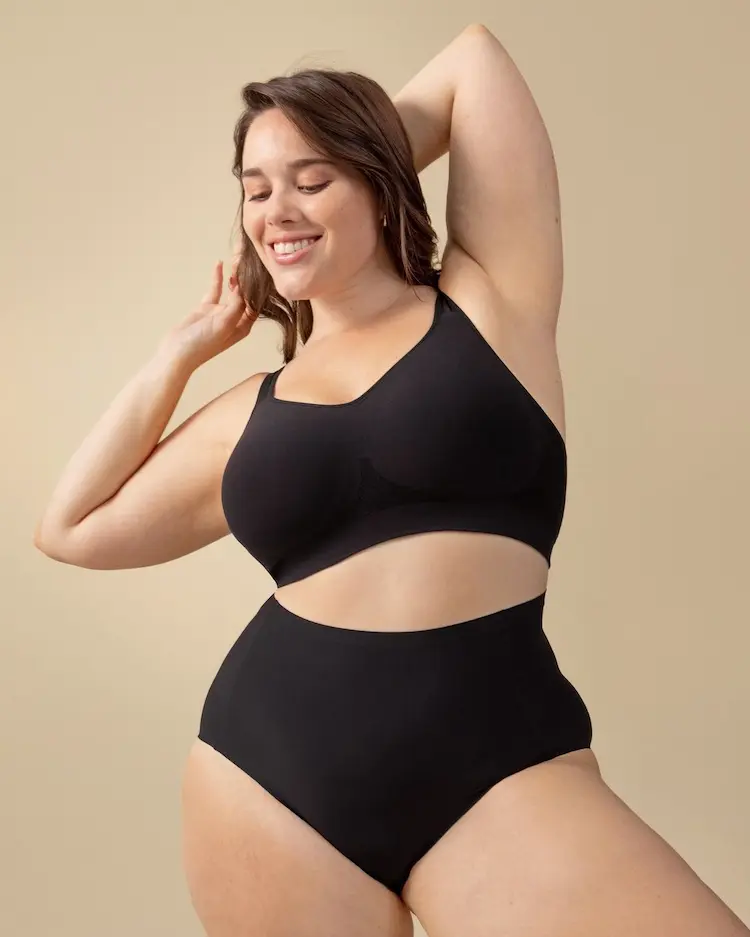 Overall: ★★★★ 4 stars
Based on the thousands of positive reviews on Shapermint, customers were thrilled to find this bra! No more undesirable lines, itching, poking, etc. Customers said these bras don't bind or pinch, and that they are smooth and offer support.
Some said they are so comfortable that they forgot they were even wearing a bra.
On the flip side, some negative reviews stated that the material was thin and the bra wouldn't last very long after so many washes. Some also said the bras weren't anything special, but were good quality for the price.
Shipping: ★★★★ 4 stars
Customers said shipments were timely and efficient. Truekind offers free shipping if you spend $70 or more. Unfortunately, you must buy a few bras to get free shipping because their prices are so inexpensive.
However, Truekind bras are also offered at other retailers such as Walmart or Shapermint which will have their own policies.
Price: ★★★★ 4 stars
Many found the price of Truekind bras to be reasonable and affordable (most are less than $20 or $30 when you find them on sale!) Honestly, that's a steal in this economy. However, some complained that the bras easily wore down for the price.
If you are looking for a cheap and comfy bra, this may be a great option. For the price, you can't go wrong. However, if you want one that lasts a long time and keeps its quality, you may want to go a different route.
Quality: ★★★ ★ 4 stars
For an inexpensive, accessible bra, the quality is great! Many customers were happy to find the bra for comfort, support, and soft fabric.
However, there were a considerable amount of complaints about the quality of these bras. Some customers reported quality issues such as frayed hems or uneven stitching when they received their order.
All in all, though, many customers were happy about the comfort and breathability of the bras and thought it was a great value.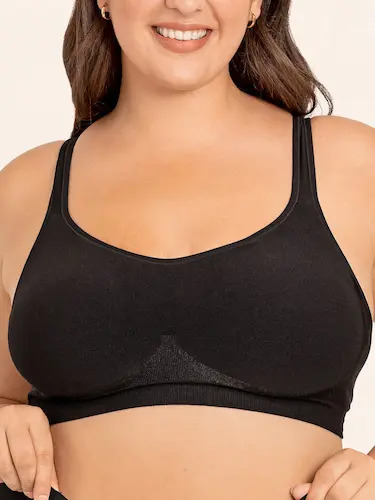 ★★★★ 4.5 out of 5 Stars based on 2,450 Reviews
This bra is made from soft nylon-elastane fabric, so it is breathable and moves with you to provide hours of comfort and support. The cups on the front are very flattering, customers say.
Plus, there is a hook and eye closure on the back to get in and out of it with ease.
The bra gives excellent coverage and back support for busty gals and is offered in sizes S up to 4XL.
---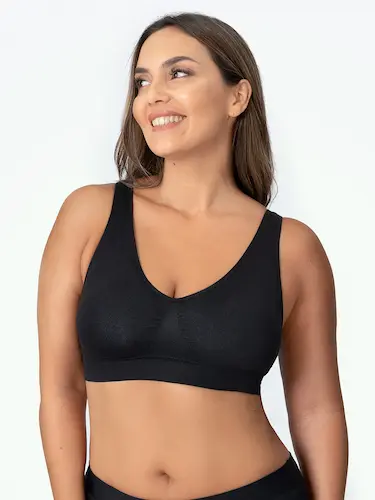 ★★★★ 4.5 out of 5 Stars based on 3,002 Reviews
This bra gives a natural shape while providing the promise of comfort. It also lifts with stretchable straps and is hardly noticeable because of its super-lightweight and feather-like qualities.
Some customers said this bra was slimming too!
---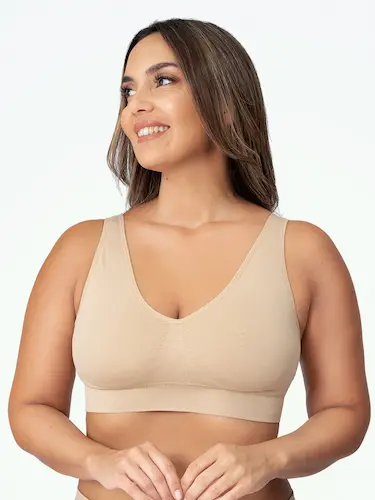 ★★★★ 4.5 out of 5 Stars based on 437 Reviews
This everyday bra meets its promise in its name. It can be worn every day as a comfortable, breathable undergarment. This slip-on bra is great to throw on under a t-shirt or an outfit that you want to be comfortable in.
It has no hook and eye clasp, which eliminates bumps, lines, and irritation. This bra screams comfort and support and comes in several colors.
What Customers Are Saying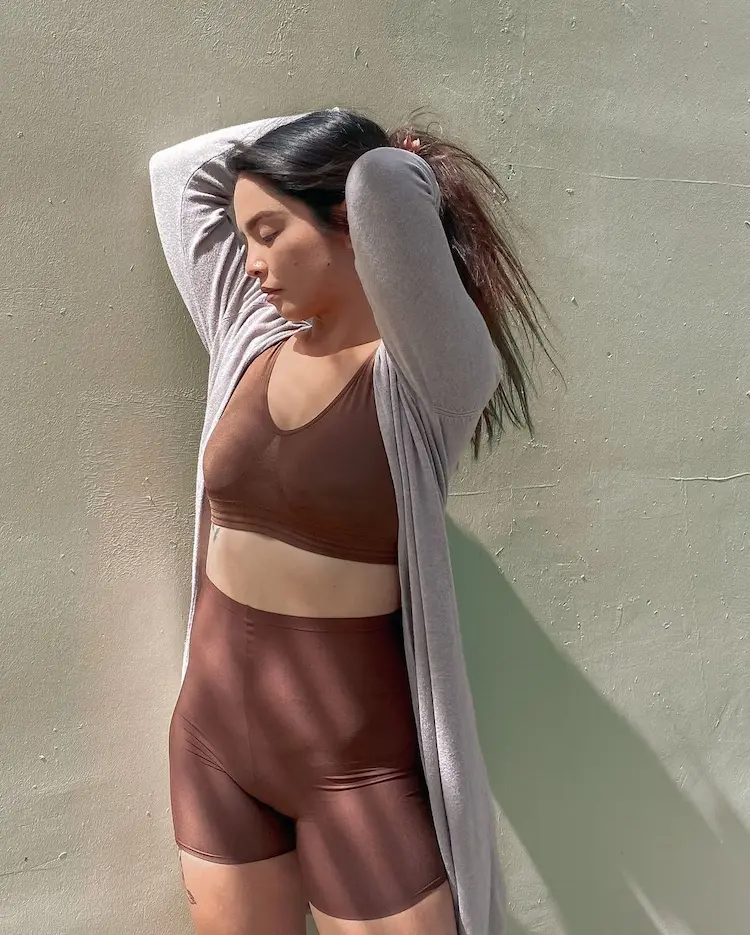 After reading through several Truekind Bra reviews online, here is what customers have to say about the brand:
Bras use good materials that are breathable to keep you cool
Stretchy and supportive
Bras come in inclusive sizing
Not the most high-quality bras, but great value for the price
The customer service could be better, but you can buy these bras at several different retailers
In Conclusion: Worth It?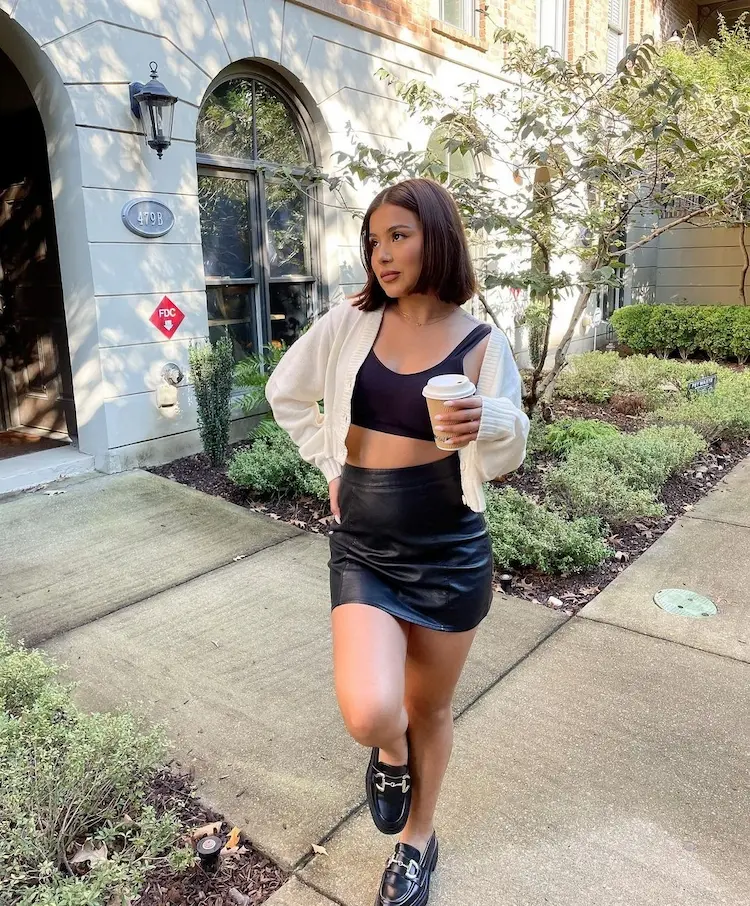 If you are looking for a bra to give you support and comfort all day, Truekind bras are an excellent option. The brand strives to make bras in a new way and it succeeds!
However, the shipping and return policies are a bit strict, so be sure to know you are buying the right bra for you, or go through another retailer such as Shapermint or Walmart.
If you can never seem to find your size in comfy bras, it's excellent news that Truekind offers up to size 4XL. Many customers love the stretchy, comfy fabric and seamless designs.
Don't get us wrong, it probably won't feel like a bra from a luxury retailer, but customers love the value.
We hope our Truekind Bra Review helps you find the comfort you're craving.
Truekind Bra Alternatives
FAQs
Are Truekind Bras Good?
Yes, Truekind bras give terrific support and beat the laws of typical bras by going wireless, seamless, and sometimes even clasp-less. However, there are some customers who found the quality a bit lacking.
Where Are Truekind Bras Made?
Truekind is owned by Shapermint, which is headquartered in Irvine, California.
What is Truekind's Return Policy?
Customers have 60 days to return items. You can exchange purchases for a different item, size, or color for free, but for a refund, the shipping cost of $4.95 falls on the customer.