For many, a shower routine is a form of self-care: peace, privacy, maybe some music in the background, and taking care of your hygiene with your favorite products.
Tree Hut Sugar Scrubs promises to help fulfill just that — elevating your peaceful shower time with amazing smells while taking care of your skin.
If you want to find out if Tree Hut Sugar Scrub is the real deal, keep reading our Tree Hut Sugar Scrub reviews!
RELATED: 15 Best Body Washes for Glowing Skin
What is Tree Hut Sugar Scrub?
Tree Hut Sugar Scrub is a line from the brand Tree Hut, a company that creates skin and body care.
The Tree Hut Sugar Scrub is a body exfoliater made of shea butter and whole grain sugar used to scrub away dull skin to make room for smoother, softer skin.
Tree Hut Sugar Scrub Overview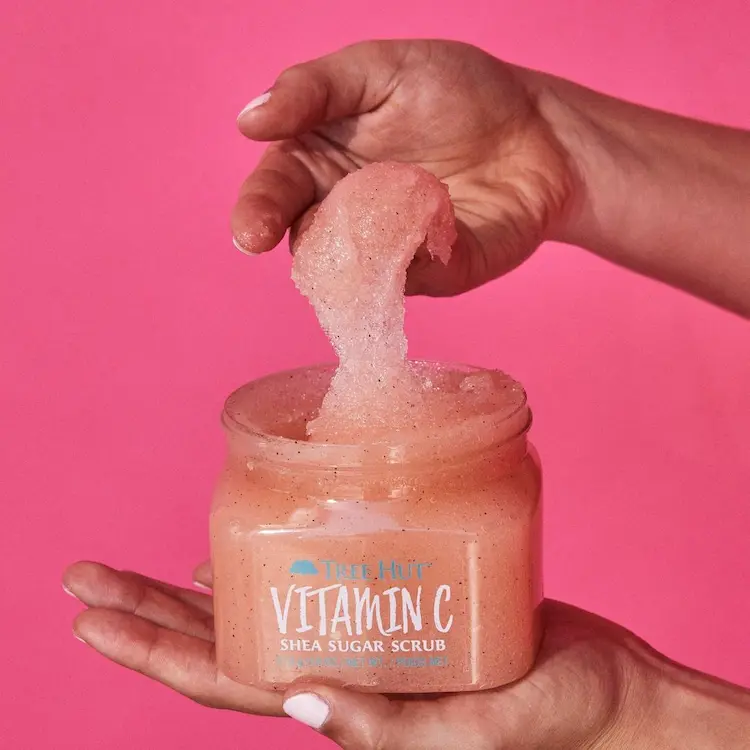 Tree Hut is a family-owned, USA-made brand where Tree Hut Sugar Scrub is one of the most popular lines.
Tree Hut believes everyone deserves a chance to relax and have time for self-care, even if just in the shower.
Tree Hut is dedicated to making products that create fulfilling experiences where you can take care of your body and hygiene and feel amazing afterward.
To learn more about Tree Hut Sugar Scrub, keep reading!
Tree Hut Sugar Scrub Reviews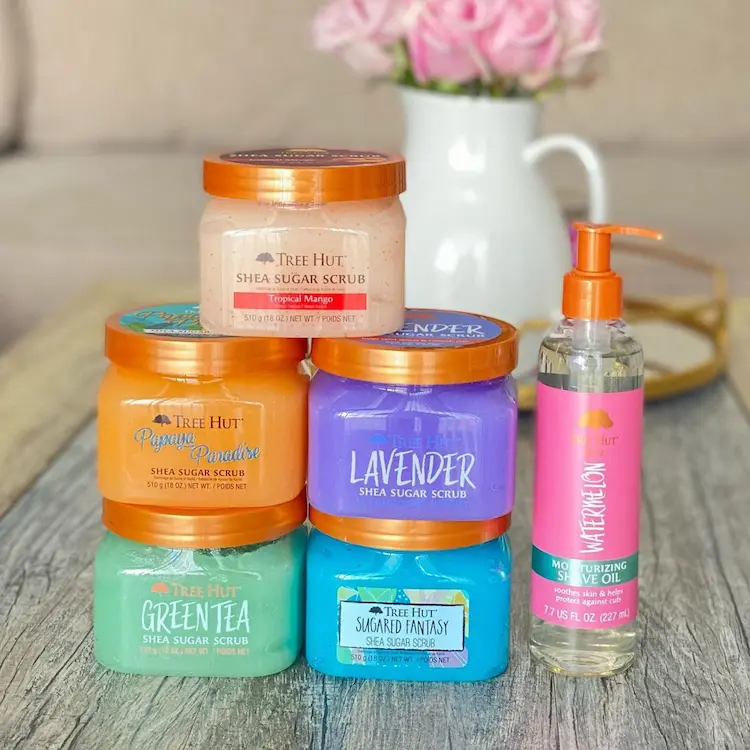 Overview: ★★★★★ 4.5 stars
Currently, Tree Hut offers 20 different Sugar Scrub recipes!
Tree Hut's scrubs are parabel-free, sulfate-free, alcohol-free, vegan, and there are no formaldehyde donors.
Customers love the long-lasting fragrances, the many options to pick from, and how amazing their skin feels after use.
Price: ★★★★ 4 stars
Even though Tree Hut has their own website, you can only buy Tree Hut products through retailers like Ulta and Amazon.
On Ulta, scrubs are listed at $10.49, making them generally affordable.
On Amazon, however, the prices of each scrub differ. On the plus side, you can purchase a pack of 3 scrubs on Amazon.
Benefits: ★★★★★ 4.5 stars
The benefits of using Tree Hut Sugar Scrubs include removing dull and dead skin while also improving circulation.
Exfoliating the skin allows new skin to come to the surface, which is softer and more supple.
Additionally, the rubbing motion used on your skin increases circulation, which carries oxygen and nutrients throughout your body and carries away waste.
Now that we've covered the general ratings for Tree Hut, let's review some of its most popular sugar scrubs!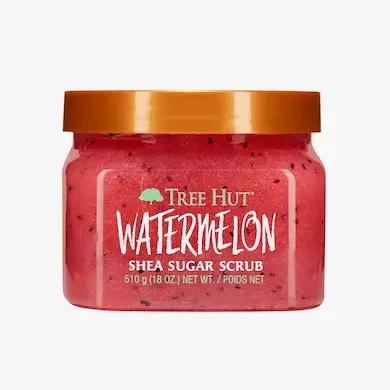 Customers love Tree Hut Sugar Scrubs thanks to the wonderful scents plus benefits.
Those who've used Tree Hut's Sugar Scrubs find them to be an excellent addition to their hygiene routine and love how affordable and accessible the products are.
Further, users love that the scrubs are free of sulfates, parabens, and formaldehyde donors, and are also vegan!
These scrubs are made with whole grain sugar and shea butter to gently exfoliate the skin for a softer touch and smoother appearance.
---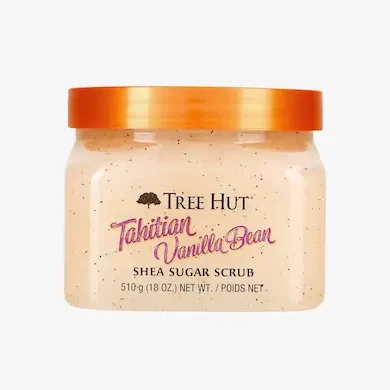 ★★★★ 4.3 stars (290 reviews)
This scrub has scent notes of toasted vanilla, suede, and gardenia to transport users to watching a Tahitian sunset.
This one includes Tree Hut's signature whole sugar and shea butter, but it also includes nourishing and moisturizing ingredients like Tahitian Monoi, avocado, sweet almond, and saffron oil.
Customers adore this scrub for its long-lasting fragrance and how soft it leaves their skin.
---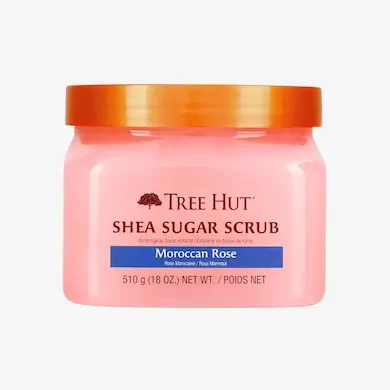 ★★★★ 4.8 stars (1285 reviews)
Feel and smell the romance with Tree Hut's Moroccan Rose Sugar Scrub with key notes of bergamot, tea rose, and amber.
Made with ingredients like Moroccan argan and rosehip, this scrub leaves users feeling super relaxed and their skin feeling smoothe and fresh.
Customers love this scrub for the perfect, light floral scent.
---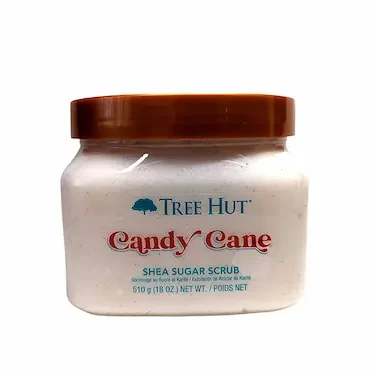 ★★★★ 4.6 stars (34 reviews)
A seasonal favorite, Tree Hut's Candy Cane Sugar Scrub is the perfect product to get in the holiday spirit.
Even if it isn't the holiday season, who wouldn't want to smell like a peppermint?
With ingredients like vanilla extract, B vitamins, and peppermint, this scrub promotes healthy skin even during the holidays.
Customers loved how nourished and soft this scrub left their skin after showering.
What Customers Are Saying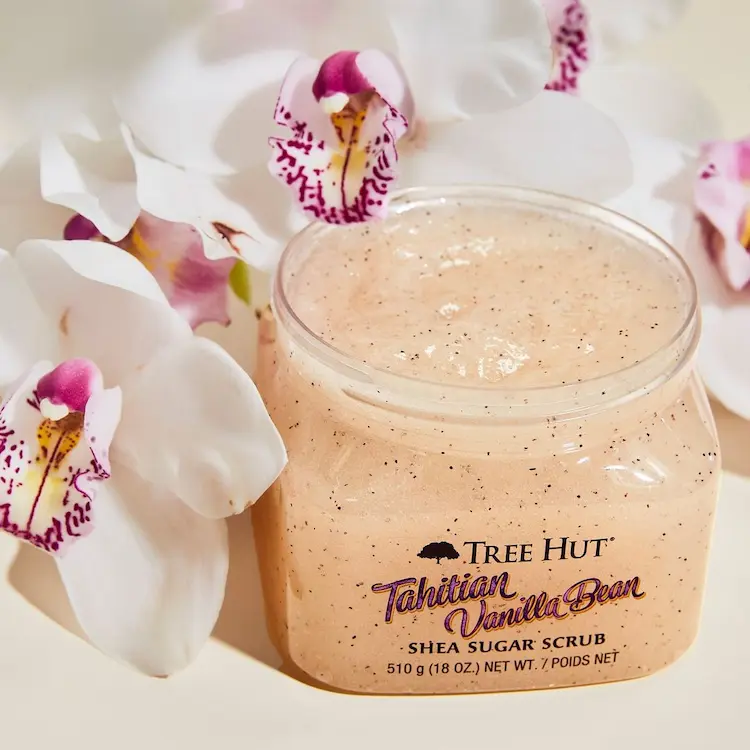 Though unable to purchase directly through Tree Hut's website, the products are still easily accessible through other online retailers and can also be found in large general merchandise stores. Here's what we found from customers across the web:
Removes dead skin cells and helps prevent ingrown hairs
Leaves skin smooth and soft
Smells great
Affordable
Easy to use
Great variety of scents
Some customers felt it left their skin dry
In Conclusion: Worth It?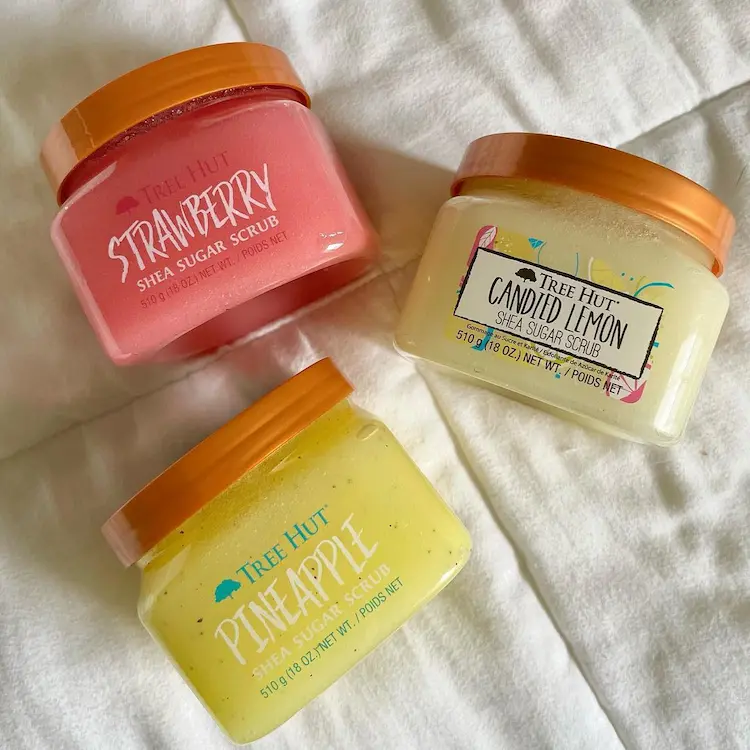 Is Tree Hut Sugar Scrub a hit or a miss? We think it's a hit!
Backed by many real and positive customer reviews, Tree Hut Sugar Scrubs are excellent products to add to your self-care and hygiene routine.
Not only will these scrubs leave your skin soft and anew, they will also have you smelling absolutely scrumptious!
Tree Hut Sugar Scrub Alternatives
If these scrubs don't sound like your jam or if you want to do further research on other brands, here are some Tree Hut Sugar Scrub alternatives:
Return Policy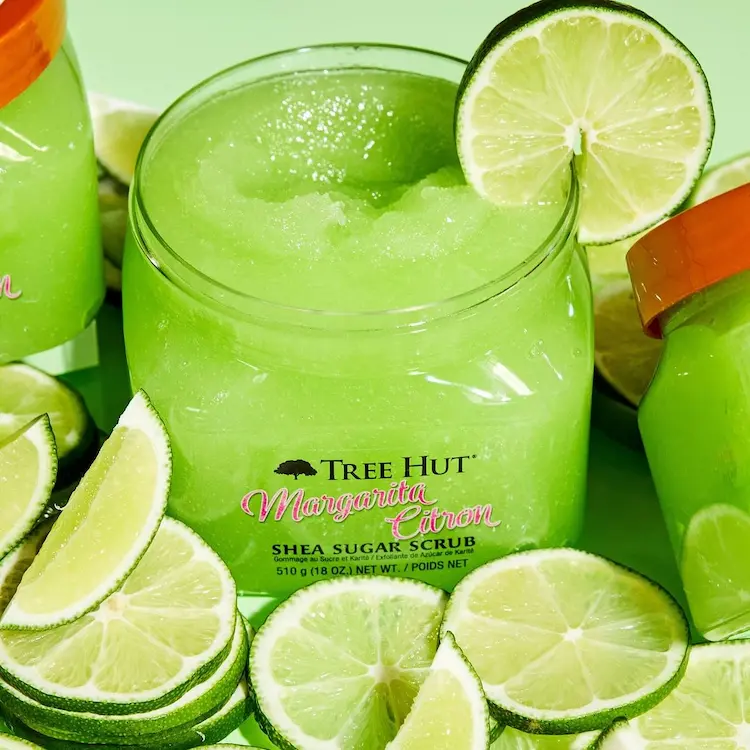 There is no specific return policy linked directly to Tree Hut. Since their products are sold through retailers like Ulta and Amazon, any returns must be made in accordance to where you bought your Tree Hut products.
FAQs
Can I use Tree Hut Sugar Scrub on my face?
No, it is best to not use Tree Hut Sugar Scrub on your face as the product can be too harsh for the face's more sensitive skin. 
Is Tree Hut Sugar Scrub good?
Judging from the stellar reviews, yes! Tree Hut Sugar Scrub is a great product to treat yourself and your skin.
What is Tree Hut Sugar Scrub used for?
Tree Hut Sugar Scrub is used to remove dead and dull skin to allow healthier skin to come to the surface and glow.