Calling all Korean skincare lovers and aspiring Korean skincare users alike! I'm sure you've heard of the "10-step Korean skincare" process or how to achieve "glass skin" using Korean skincare. 
What makes Korean skincare different? These products focus on fusing typical skincare ingredients like hyaluronic acid with lots of natural ingredients like green tea extract, rice, fruits, and the like.
Of course, Korean skincare isn't a magic fix-all, but I say it's totally worth trying out if it has even a slight potential to provide gorgeous glassy skin.
Today, we're going to be looking into the top-rated Korean skincare brand Tony Moly. Tony Moly was the first Korean skincare brand I've ever used, and it's arguably one of the most popular Korean beauty brands in the United States. 
But what are the benefits of using Tony Moly, and what does the brand have to offer? Read this Tony Moly review to find out! 
What is Tony Moly?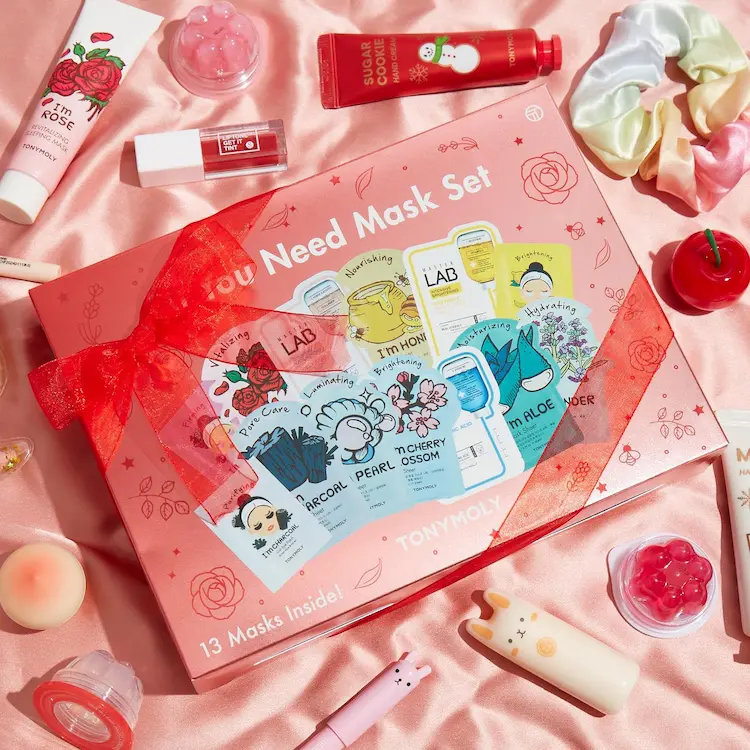 Tony Moly was established in 2006 in Seoul, Korea, and is a Korean beauty brand that offers skincare and makeup.
The brand is one of the leading K-beauty brands internationally and is very well-known in Korea. Part of Tony Moly's success is thanks to its adorable and cute packaging. 
Tony Moly is mostly known for its skincare, specifically its sheet masks. The brand also carries everything you need to create a skincare routine like cleansers, toners, and serums.
In addition to an already extensive and impressive skincare line, Tony Moly also offers some makeup products!
When you're done washing your face, you can get ready for the day using Tony Moly's makeup collection for the eyes and lips.
Tony Moly Reviews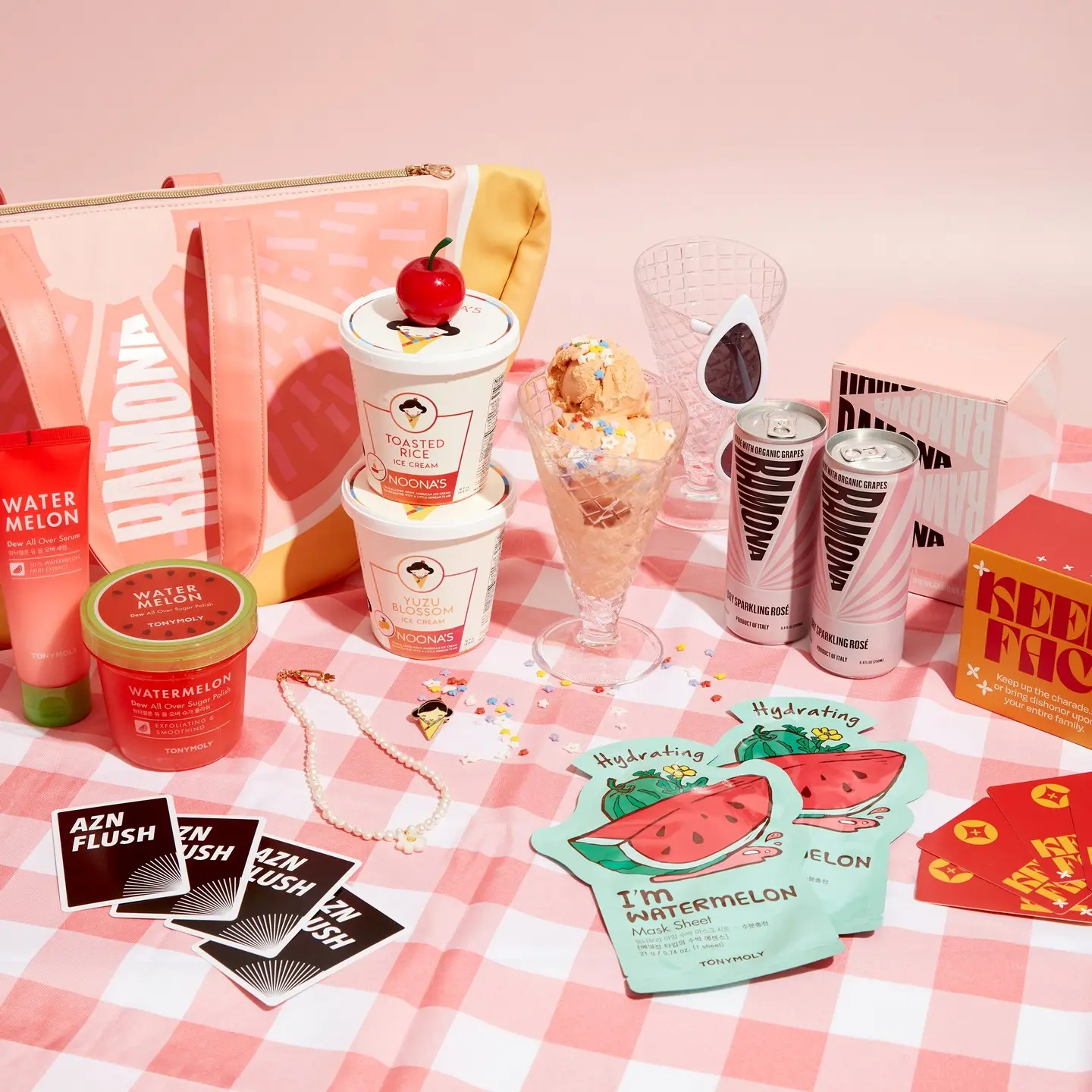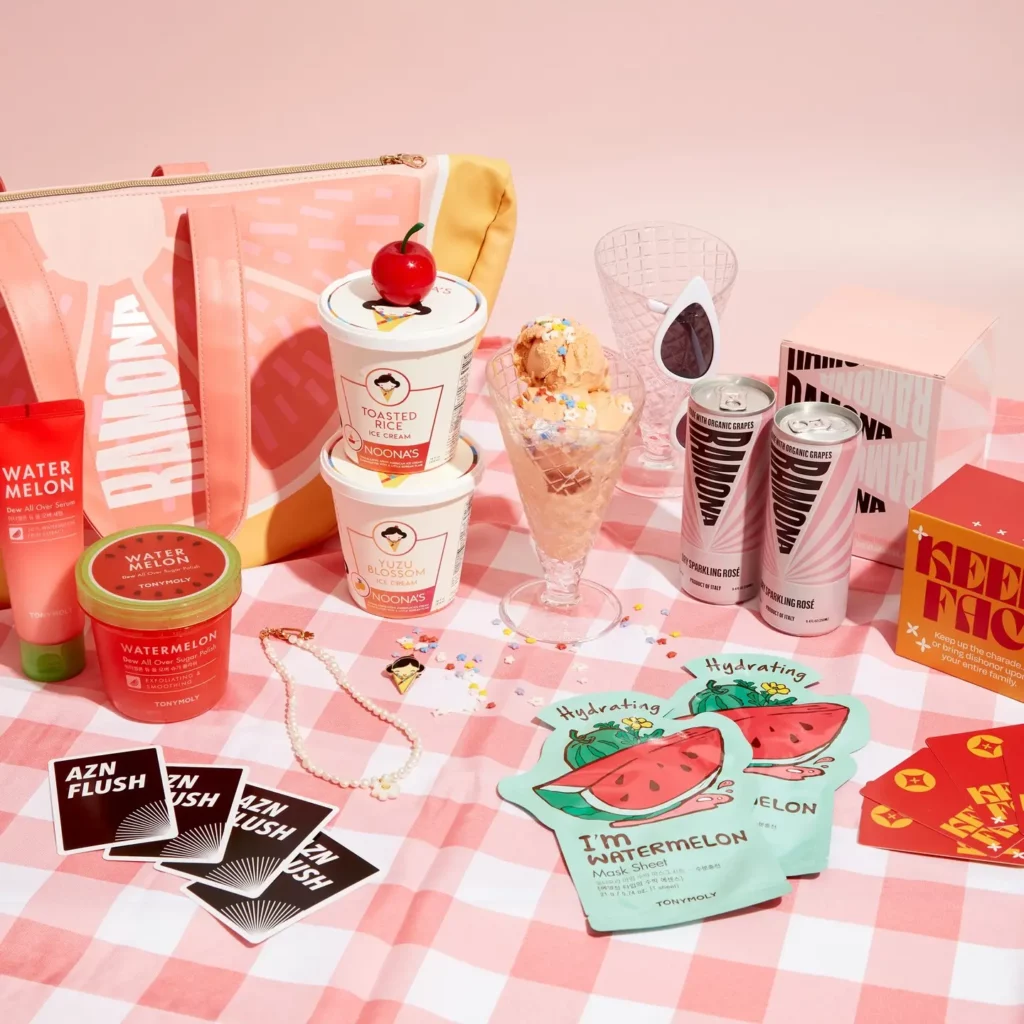 Overall: ★★★★★ 4.5 stars
It's hard to go wrong when it comes to Korean skincare, Tony Moly included. Skincare and beauty is a huge industry in Korea so brands have to actually be effective to be competitive, and Tony Moly definitely passes the vibe check.
With the cutest packaging, affordable prices, and ingredient-driven formulas, Tony Moly is a great skincare brand for everyone.
Ingredients: ★★★★★ 5 stars
Despite adorable packaging, Tony Moly products pack quite a punch.
Using ingredients like rice extract, papaya enzyme, snail emulsion, fermented Korean green tea, and more, these formulas are star-studded with ingredients your skin will absolutely love and soak up.
Price: ★★★★★ 5 stars
Tony Moly is a very accessible and affordable skincare brand considerate of anyone's budget.
Prices range from $4 to $100 when you include bundles and sets (which offer some even better deals)! Nearly every Tony Moly review we've seen praises the reasonable prices.
Skin Types: ★★★★★ 5 stars
Tony Moly caters to everyone's skin type. Not to say this brand will work perfectly for everyone, but Tony Moly definitely has products that cater to all types of different concerns like acne, oil control, and even anti-aging.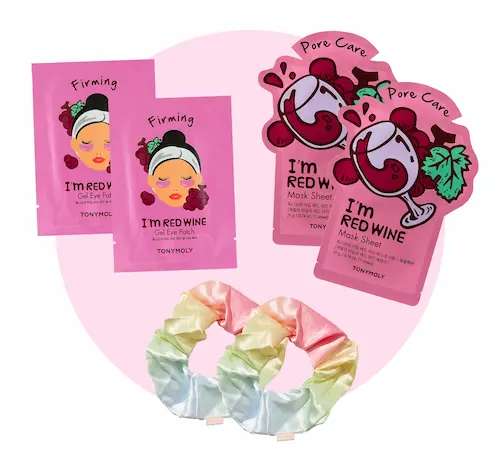 Its most popular line, Tony Moly sheet masks are the ultimate skincare and self-care combo.
If you haven't tried a sheet mask before, do yourself the biggest favor and get one soon! In the packaging, sheet masks are soaked in serums, meaning when you let that mask sit on your face, it's delivering your skin moisture, vitamins, and nutrients (plus it feels super good).
Specifically, Tony Moly offers a ton of different sheet masks highlighting different ingredients for different functions.
If you want something for brightening, try out this Brightening I'm Cherry Blossom Sheet Mask. Or, if you want to promote vitality, you can try this Vitality I'm Broccoli Sheet Mask!
Each sheet mask comes in a pack of two and sells for $6. All you have to do is take the sheet mask out of the packaging, align the mask with your face, let it sit for about thirty minutes, then take it off! 
---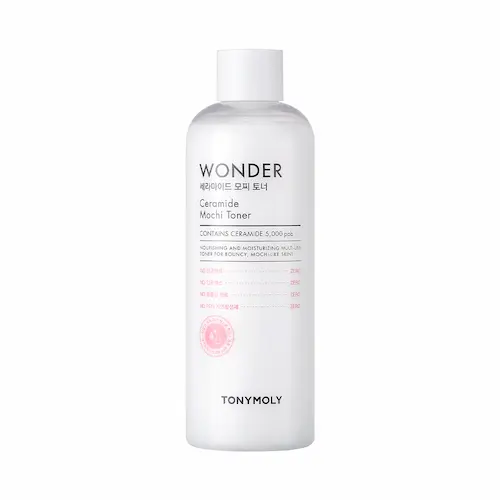 If you're struggling with dry skin, this Wonder Ceramide Mochi Toner might be for you.
This hydrating toner is packed with ceramides that deep-dive deep into the skin barrier to nourish and hydrate it.
Paired with Vitamin B and hyaluronic acid, this toner makes the skin look stronger and healthier!
Customers are raving about this toner and talk about how its done wonders for their dry skin. Users love that the scent isn't too overbearing and how hydrating the toner is.
For a 500mL bottle, this toner costs $23. 
---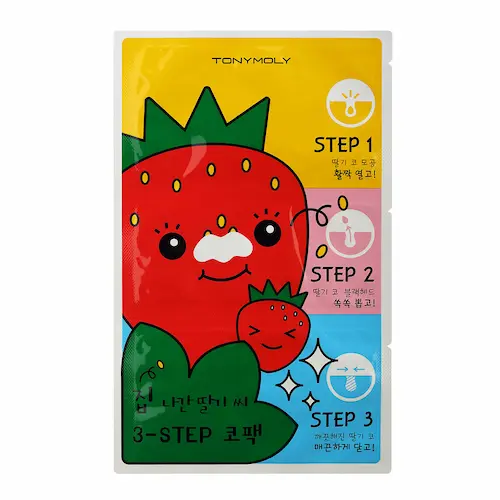 Blackheads are pesky little things that are stubborn and require deep penetration to get rid of. Professional facials are expensive, the Tony Moly Strawberry Nose Pack could be the next best thing.
This nose pack is basically a 3-step nose strip, but more gentle and more thorough, unlike other nose strips.
What makes this nose pack great is the combination of witch hazel, peppermint oil, sage, and tea tree oil that helps to soothe and hydrate, and help cleanse the sebum that's causing the blackheads!
Here's how it works:
The first strip: dissolves sebum and opens up the pores
The second strip: removes the blackheads and dead skin
The third strip: cleans, soothes, and nourishes the treated area while tightening the pores
Though this is a longer process than a regular nose strip, customers love how gentle it is and say it completely makes a difference after just one use!
This Strawberry Nose Pack comes in a set of two and is selling for only $7.
---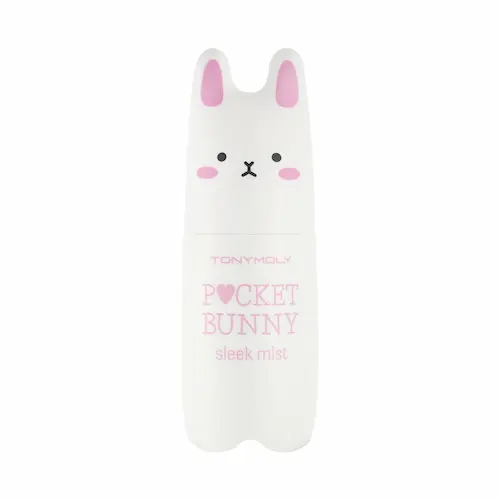 If your skin ever starts to feel dull, tired, or oily throughout the day, a face mist could solve your problems.
In fact, the Tony Moly Bunny Sleek Mist is a great option because it's packed with ingredients that are oil-absorbing, hydrating, and skin-balancing!
Some of the awesome ingredients featured in this formula include aloe vera, pearl extract, berry extracts, and Celtic water from France!
Those who've tried the Pocket Bunny are floored by the results and love how it gives their skin a pick-me-up by giving it a boost of hydration.
Not just that, but the Sleek Mist is so cutely packaged — who doesn't want a bunny-shaped beauty product sitting in their bag?
This Pocket Bunny can be yours for $14.50 and comes in a 60mL bottle.
---
Return Policy
Tony Moly offers a 30-day return policy for items directly purchased from the Tony Moly website that are still unsealed and unused.
All returns are subject to a $5 restocking fee, and items that are final sale alongside shipping charges are non-refundable.
FAQs
Where can I buy TONYMOLY?
Tony Moly products can be purchased directly from the Tony Moly website. Tony Moly products are also available to purchase from Amazon and Ulta.
Who owns TONYMOLY?
Tony Moly is owned by Sam Kim. 
Is TONYMOLY all-natural?
No, Tony Moly is not an all-natural brand. Some products do contain parabens and not all products are vegan as well. 
Is TONYMOLY good for sensitive skin?
Tony Moly definitely has products that are geared toward different skin types. You can check out which products are best for sensitive skin here!
In Conclusion
If you're new to Korean skincare or international skincare in general, Tony Moly is a great brand to start with!
Their products are affordable, cute, approachable, and have some awesome formulas. The sheet masks are to die for, and the brand is accessible enough that you can even buy Tony Moly products in your local Ulta or through Amazon Prime.
You don't need a 10-step skincare routine to get healthy skin, but you definitely deserve to have some fun with your skincare! Especially when Tony Moly offers such cute designs, self-care will never feel so wonderful.
Tony Moly Alternatives