When a conversation about the negative impacts of the fast-fashion industry arises, shoe waste may not be the first thing that comes to mind. But most of the time, shoes are ending up in landfills along with clothes and harming the planet. 
But don't worry, shopping sustainably doesn't stop at just clothing—you can now wear recycled and recyclable and compostable shoes thanks to Thousand Fell.
Renowned for being the first company to create 100% recyclable shoes, Thousand Fell has been changing the shoe game with the future in mind.
However, sometimes a product labeled as sustainable doesn't always mean it's better. In some cases, they can be worse quality than a non-sustainable brand, ending up in the landfill quicker.
If you want to learn more about Thousand Fell and see if its sustainable shoes are worth checking out, keep reading our Thousand Fell review.
What Is Thousand Fell?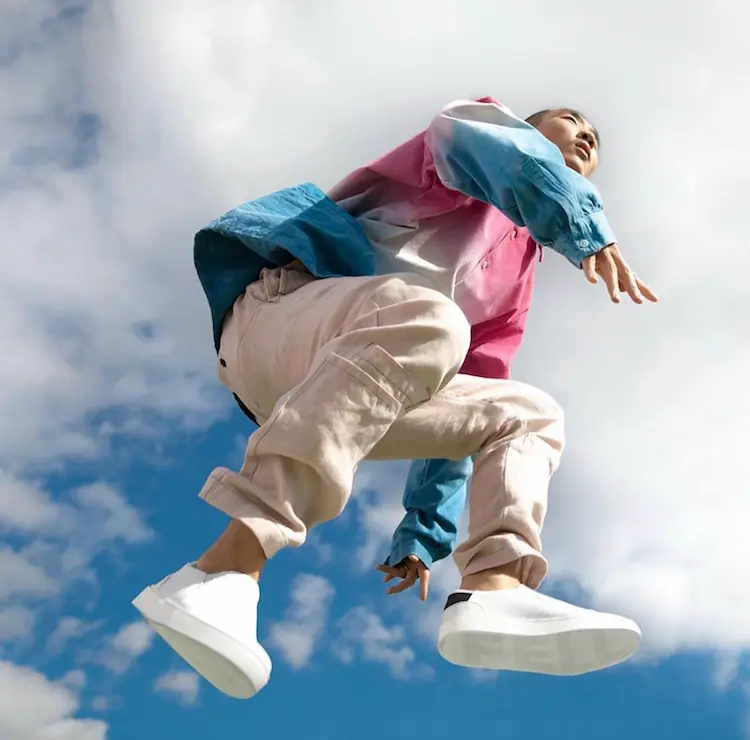 Founded in 2018, Thousand Fell is a sustainable shoe company focused on circular fashion, leaving positive impacts on the environment, and providing ultimate comfort and style.
Thousand Fell is best known for creating and designing the first pair of 100% recyclable shoes. The company is based in New York.
Thousand Fell Reviews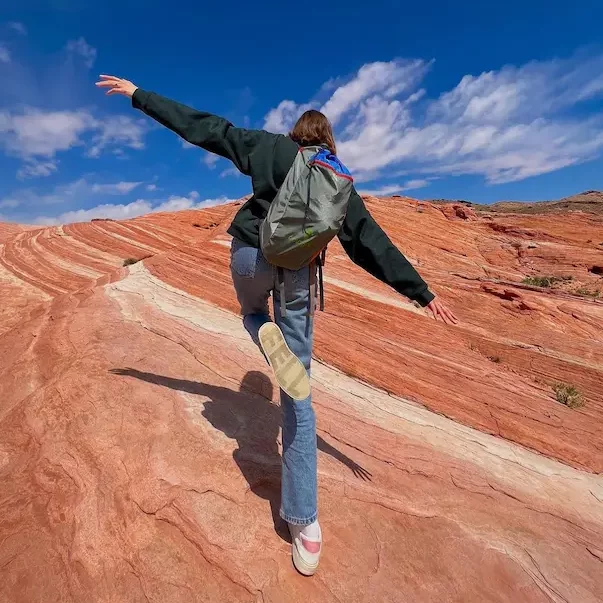 Overall: ★★★★★ 4.5 stars
Since Thousand Fell emerged in 2018 it's been making quite a splash in the shoe industry. Although the brand's name isn't too enticing (I think of falling 1,000 times), the shoes are excellent quality and are very comfortable. Plus, I love their sleek designs – they pair well with so many different outfits.
Plus, the brand has excellent closed-loop sustainability practices. Not only are their shoes recyclable through their recycling program, but they will take your old shoes from other brands in exchange for store credit.
Price: ★★★★ 4 stars
Thousand Fell shoes typically cost around $150 including the recycling deposit. This is a little pricey, but it's not terrible considering their shoes are made with quality and comfortability as the main focus (and they definitely deliver).
Quality and Fit: ★★★★★ 4.5 stars
I have only positive things to say about the quality, plus the shoes fit me perfectly. I have had a pair of Thousand Fell shoes for a couple of years now and they are going strong. They have always been comfortable right out of the box, I never had to worry about breaking them in, which is nice.
The only downside I have is that they can be difficult to clean, especially if you get a white pair.
Sustainability: ★★★★★ 5 stars
Although some brands don't live up to their sustainability claims, it looks like Thousand Fell is doing a great job at keeping their products in a closed-loop system.
Thousand Fell highly encourages its customers to recycle their shoes when they've run their course, giving recycle credit towards future Thousand Fell purchases.
Not just that, but the company is also very transparent with its creative and manufacturing processes. The shoes are designed in New York and made in Brazil by a family-owned factory that has over three decades of shoemaking expertise. They also use plenty of recycled materials (like ultra-comfy recycled yoga mat insoles) as well as all vegan materials.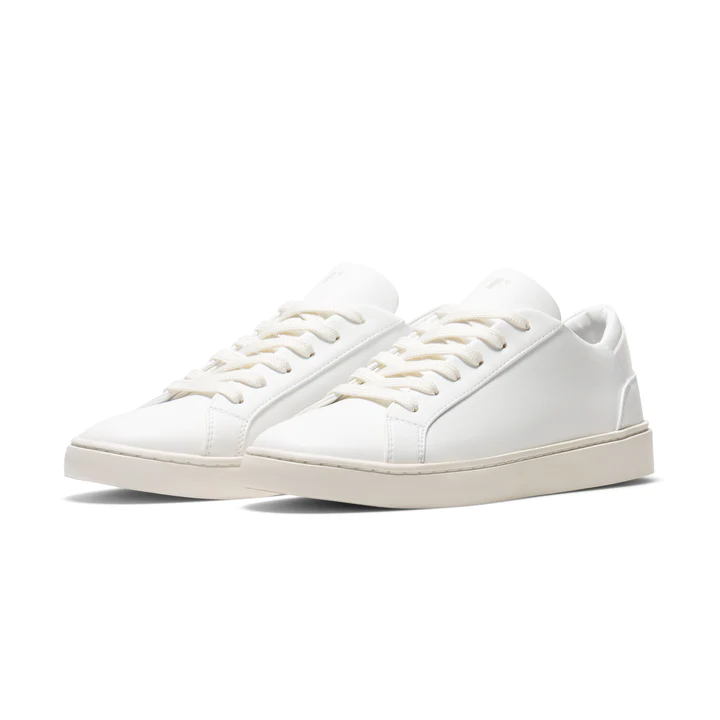 Perfect for everyday use and wear, Thousand Fell's Lace-Up shoes come in 18 gorgeous colors to choose from. 
Available in sizes 5 to 10, these lace-ups are designed to be durable, breathable, and odor-resistant.
Made with an aloe vera-coated soft touch mesh liner and a cushioned recycled rubber insole, these shoes are 100% vegan and animal-free.
Even better, Thousand Fell Lace-Ups require less break-in time due to its bio-leather that's extremely comfy.
These shoes can be yours for $125 plus a $20 recycling deposit.
---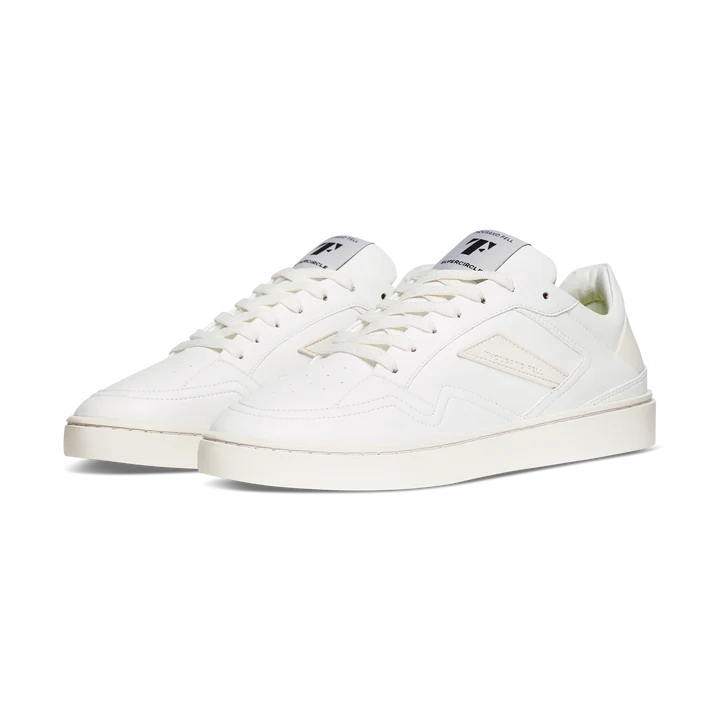 Thousand Fell's Court shoes feature a new silhouette that's trendy, stylish, and reminiscent of streetwear. 
Fresh and rooted in zero-waste innovation, these shoes come in 8 colors and have the brand's famous yoga mat insoles and bio-leather.
Not just that, but to replace unnecessary plastics, Thousand Fell uses food waste such as coconut husk and sugar cane. 
Customers say these shoes do run a little bigger than the other Thousand Fell shoes, but they have the same comfort level that'll make you want to wear these Courts every day. 
These shoes are $135 plus a $20 recycling deposit and come in sizes from 5 to 10.
---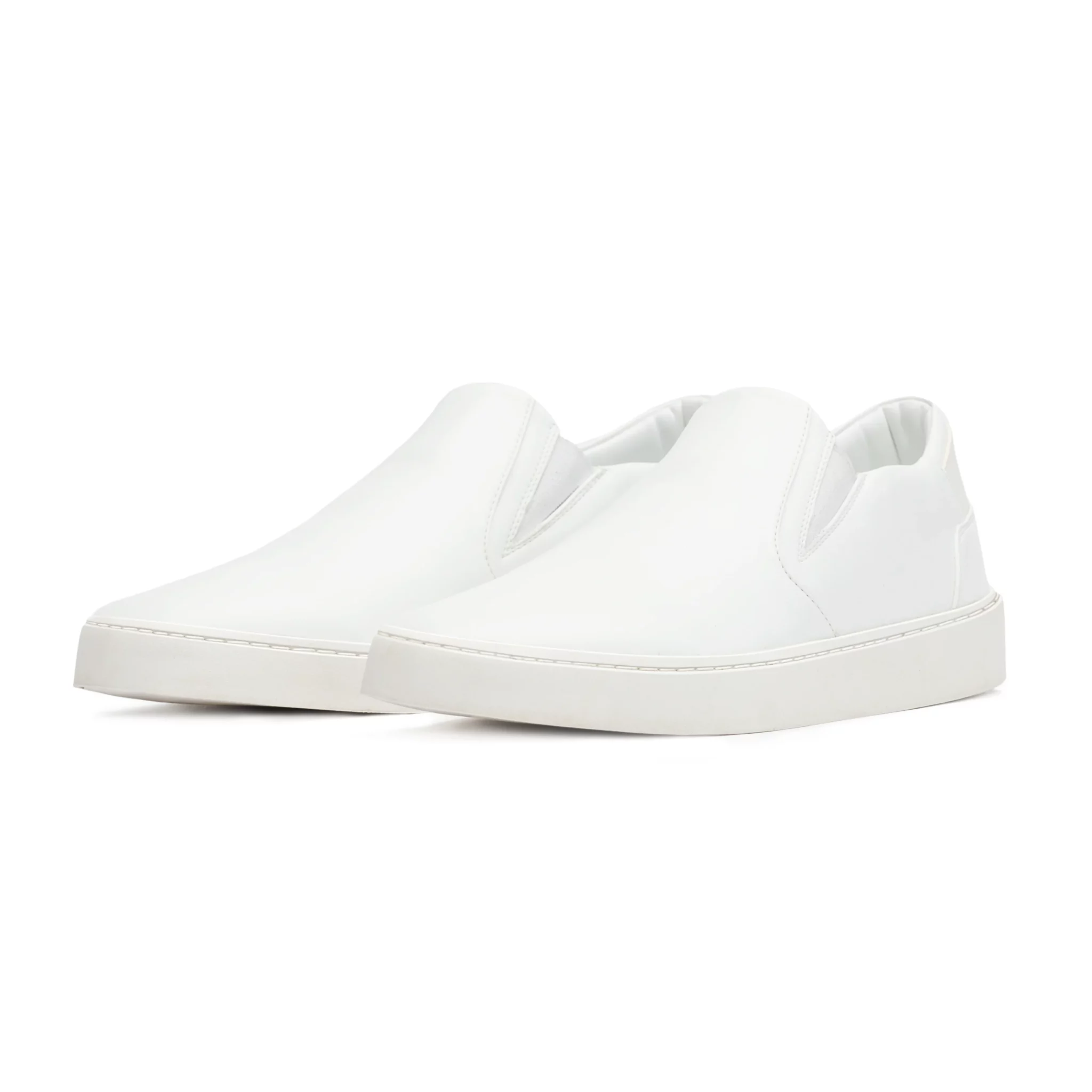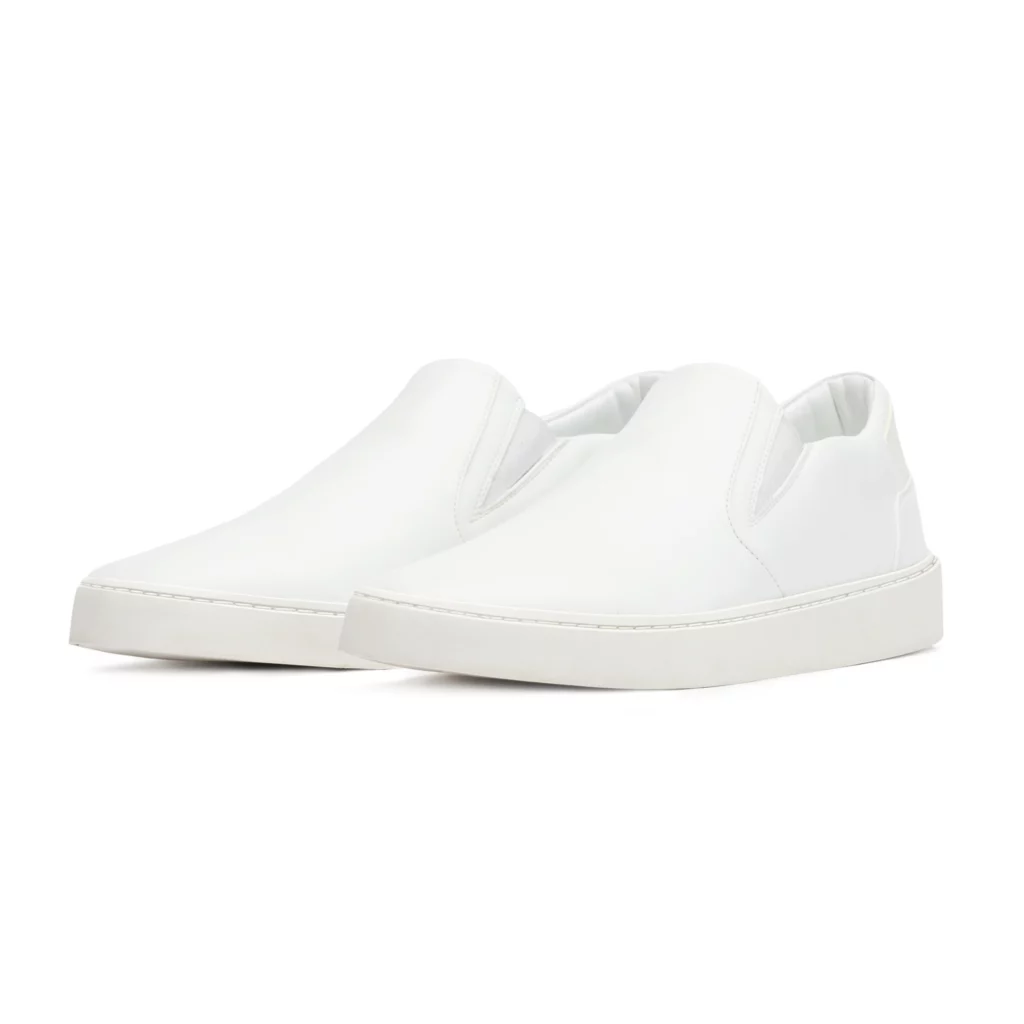 If you're tired of dealing with laces and just want something easy, quick, but still stylish, Thousand Fell Slip-Ons might be your new bestie.
Simple, comfortable, breathable, and durable, these shoes are perfect for running errands, going out to lunch, or doing literally anything else.
Like all other Thousand Fell products, these Slip-Ons are recyclable, long-lasting, and supposedly stain-proof.
If these Slip-Ons sound like something you're interested in, you can purchase them for $125 plus their $20 recycling deposit.
What Customers Are Saying
Aside from my experience with the brand, I browsed through Thousand Fell reviews and pulled out some of the most important things you need to know about the brand and its products (based on how frequently I saw the same comments). 
Here's what customers are saying:
These shoes are so soft and comfy
Love that you don't need to break them in
Kind of pricey, but worth it
The shoes are simple and go with any outfit
Harder to clean than they make it seem
Return Policy
Thousand Fell offers a 30-day return policy for unworn shoes, no questions asked. 
If you're not satisifed with your order for any reason, Thousand Fell will accept returns on items so long as they are unworn, unused, and in the original packaging. 
Plus, all returns within the continental US are free.
FAQs
Where is Thousand Fell located?
Thousand Fell is located in New York.
Who founded Thousand Fell?
Co-founders Chloe Songer and Stuart Ahlum started Thousand Fell after noticing the need for supply chain transparency and new material innovation. 
Is Thousand Fell vegan?
Yes! Thousand Fell is 100% vegan and animal-free. 
Are Thousand Fell sneakers comfortable?
Yes, I have owned a pair for a couple of years now and they have always been comfortable right out of the box.
How do Thousand Fell shoes fit?
Thousand Fell states their shoes are true to size and this was the case for me as well. I'm normally an 8 in women's shoes and 8 fits me perfectly.
Are Thousand Fell shoes waterproof?
They aren't waterproof, but they do state they are stain-proof. I've found that they don't capture dirt or water as easily as some shoes do, but I wouldn't wear them jumping through puddles.
Final Verdict
If recyclable and sustainable shoes aren't enough to spark interest in Thousand Fell, maybe the stylish and minimalistic shoe styles will.
I personally think Thousand Fell is worth the price, especially since the company is so dedicated to zero-waste and circular fashion. I've had my shoes for a couple of years now and they haven't shown any signs of needing to be recycled anytime soon. They are comfortable and the minimalistic design pairs well with anything.
If you're looking for new ways to shop more sustainably, definitely check out Thousand Fell.
Thousand Fell Alternatives