Want innovative, sustainable footwear? Check out our unsponsored Cariuma shoes review to see if you should buy them.
Brands today are finding new ways to bring sustainable products to customers, but how do you know they are trustworthy?
Cariuma shoes claim to offer a trustworthy, sustainable, stylish shoe for either everyday wear or specific outdoor activities, but are they worth the price? Read our Cariuma shoes review below for a deeper look! 
RELATED: Rothy's Shoes Reviews: Sustainable Shoes for On-the-Go
What are Cariuma Shoes?
Cariuma is a sustainable brand bringing customers vegan, natural products for their everyday needs.
Other than their wide variety of shoes they also offer some fun t-shirts, but their bread and butter are sustainable, durable footwear.
Cariuma Shoes Overview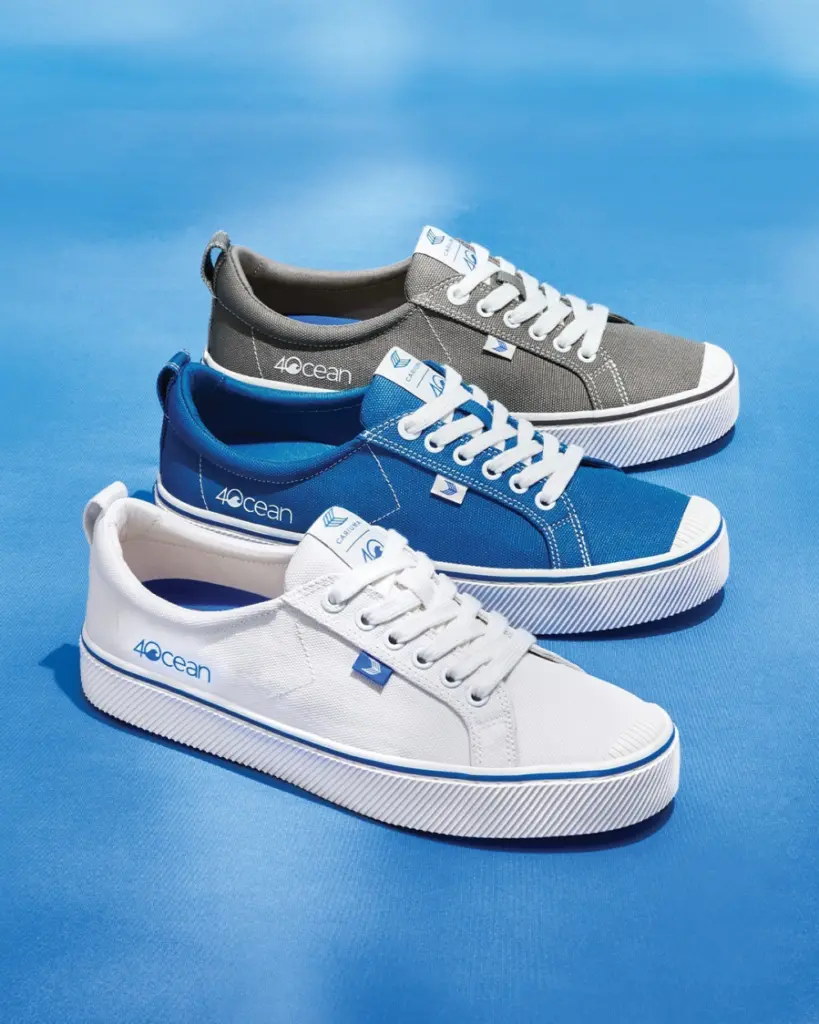 Beginning in 2018 by friends Fernando and David, Cariuma is a Brazilian-based shoe company launching sustainable shoes on a global scale.
Focusing on skate and surf sports, Cariuma's team created a wide variety of shoes for those wanting to aid in the fashion sustainable movement while getting high-quality shoes.
Cariuma Shoes Reviews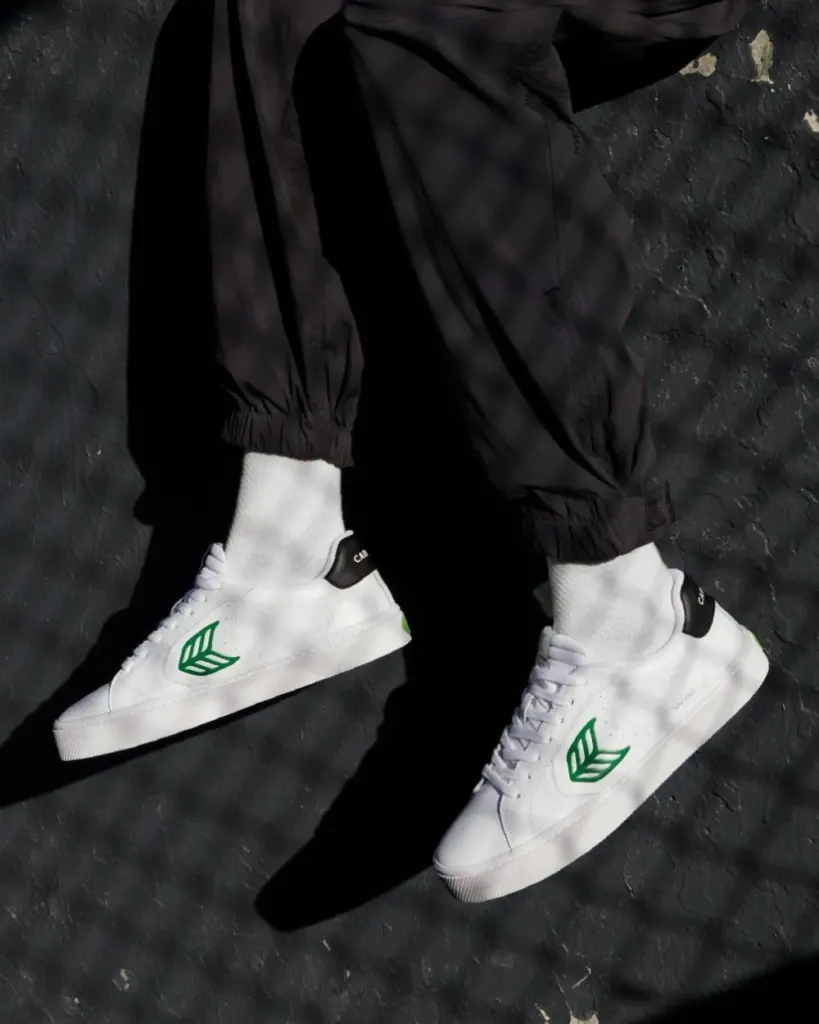 Overall: ★★★★ 3.5 stars
Cariuma designs sustainable friendly shoes that many customers enjoy and swear by. The only downside is that some customers felt misled or ignored by customer service.
Price: ★★★★ 4 stars
Each pair ranges from $78 to $150. Customers were surprised by how well-priced these shoes are for the materials being used to craft them and were excited about a cheaper sustainable choice. 
Shipping: ★★★ 3 stars
They offer free standard shipping which primarily takes about 5 business days to arrive. Some customers got their orders right on time whereas some others got them late or claim to have never received them at all.
Quality: ★★★★ 3.5 stars
The quality of these shoes, because of the sustainable materials, should be unmatched. They are lightweight, comfortable, and easy to clean.
Some customers were concerned about the durability of the shoes, however, because of the sustainable materials.
Also, some customers noticed their shoes were being shipped from China, yet the company is based in Brazil causing some skepticism around the quality and "sustainability."
Customer Service: ★★★ 3 stars
Customer service is reachable through text, email, or live chat. Some customers had wonderful representatives, while others received unhelpful answers.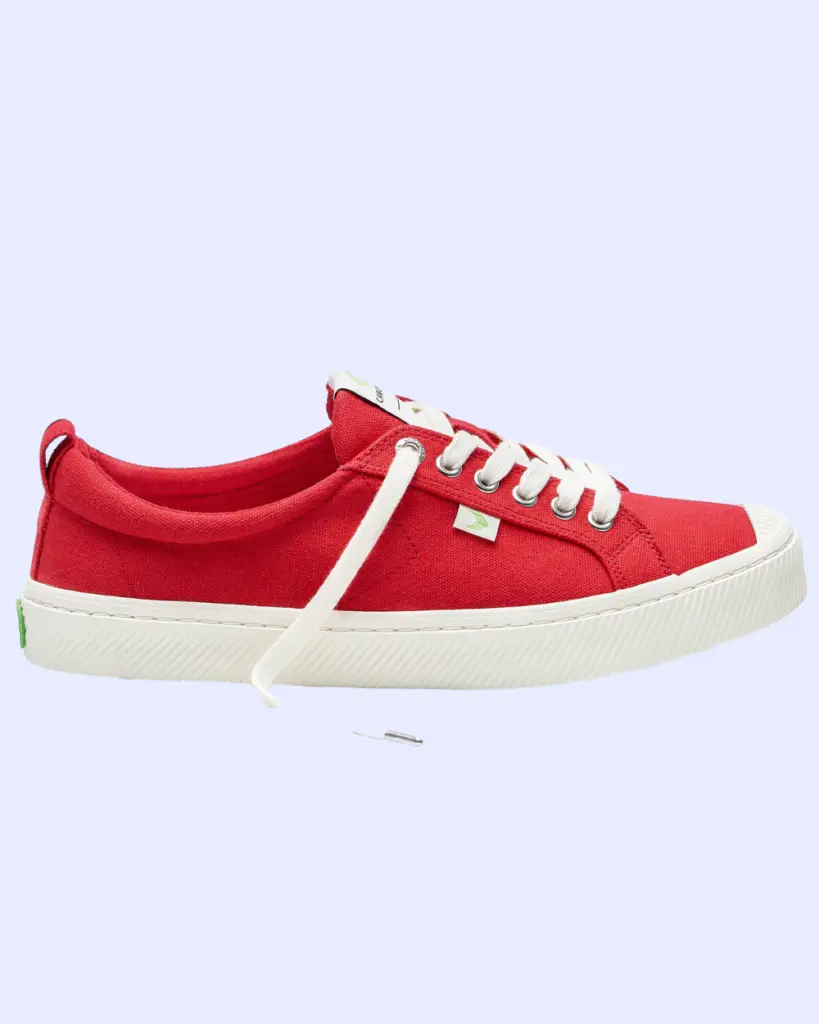 These low-top tennis shoes are made with raw rubber collected ethically from Hevea trees. They also have vegan insoles made of cork, bio memory foam, and mamona oil for maximum comfort.
Perfect for a minimalist, casual look the OCA low is a lightweight, cozy shoe for everyday wear. It comes in 16 different solid colors and sizes 5 to 13.
---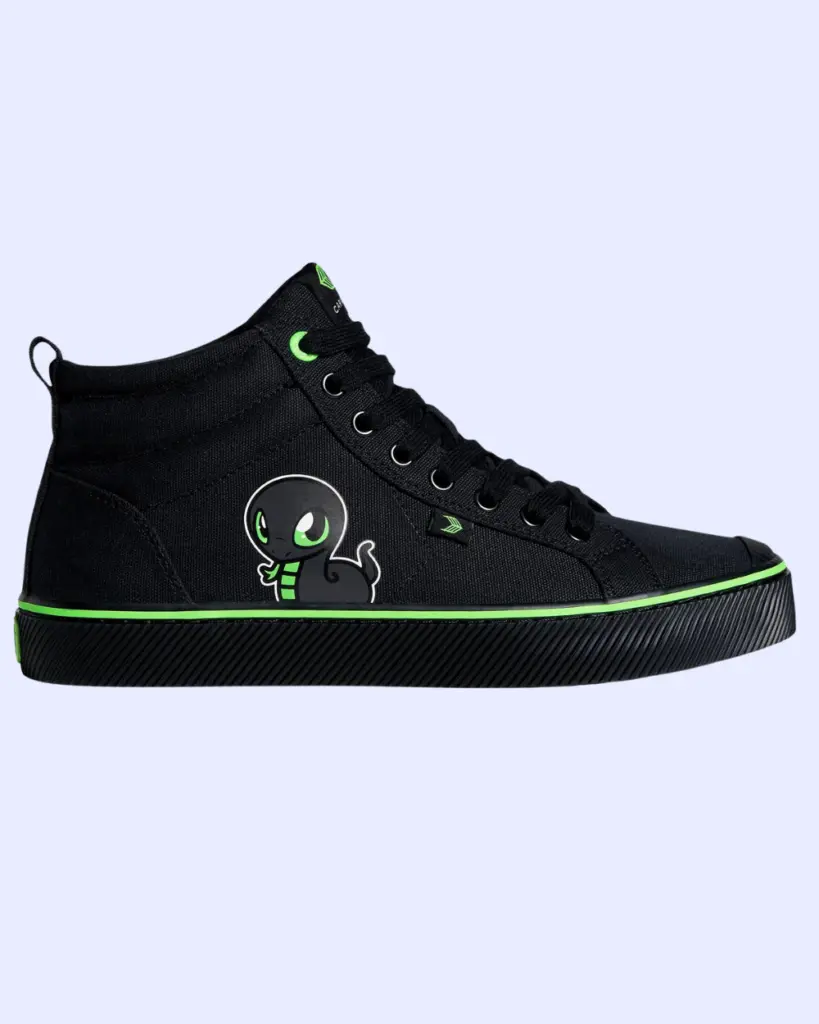 Resembling high-top Vans, these Cariuma shoes cost $98 and are made with the same sustainable raw materials as the OCA lows. 
The OCA highs ensure ankle and heel support and have a moldable memory foam insole that shapes to your feet. They have 14 colors and unisex sizing from 5 to 13. 
---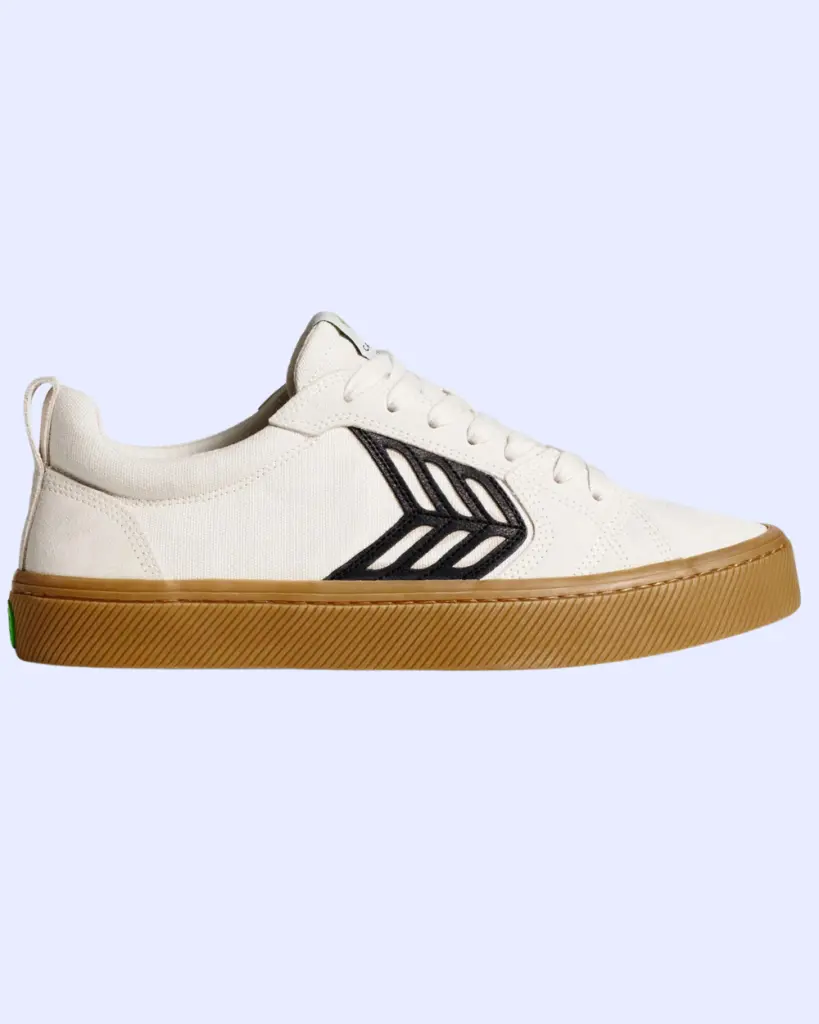 These shoes come in unisex sizes 5 to 13 and were designed for durability, movement, and traction for the ultimate skateboarding shoe.
The Catiba Pro's are perfect for skate park hours and made from sustainable materials. They cost $89 and are made with leather or suede fabric.
---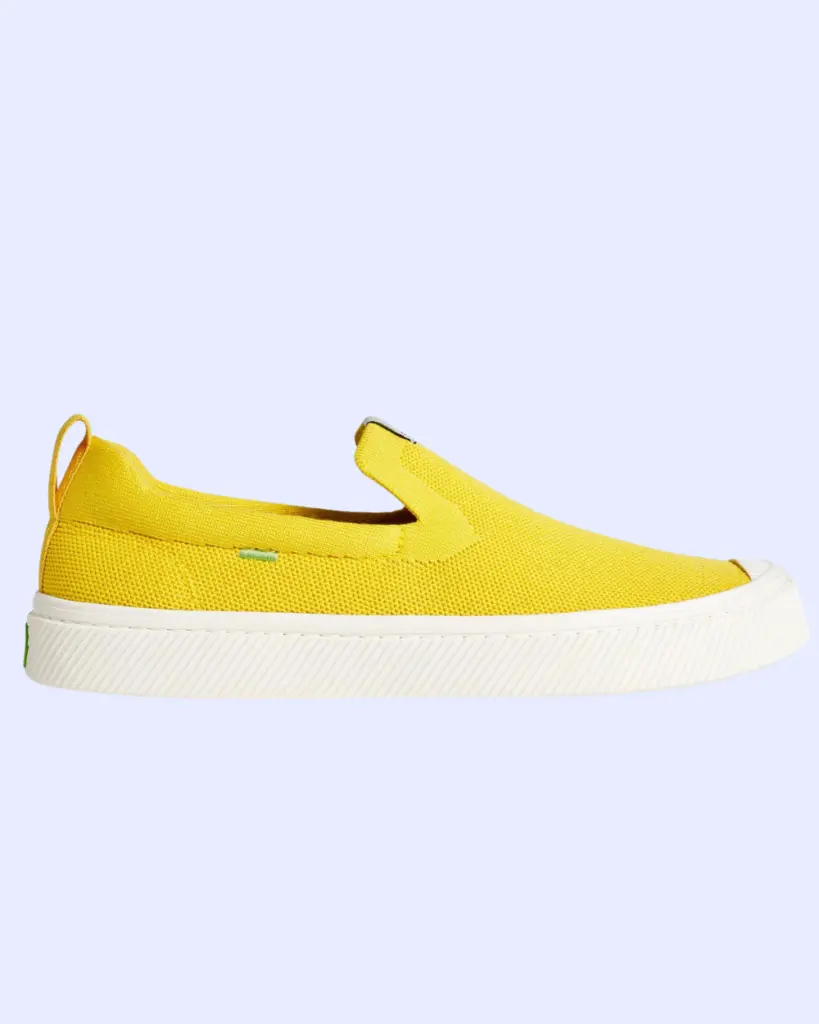 As one of the lowest carbon footprint sneakers ever made, this sneaker is a vegan, recycled alternative to all slip-on sneakers we see today.
Bamboo knitting and sugarcane outsoles bring customers a $98, comfortable, fashionable shoe best for casual wear. It comes in a wide variety of solid colors and unisex sizes 5 to 13.
What Customers Are Saying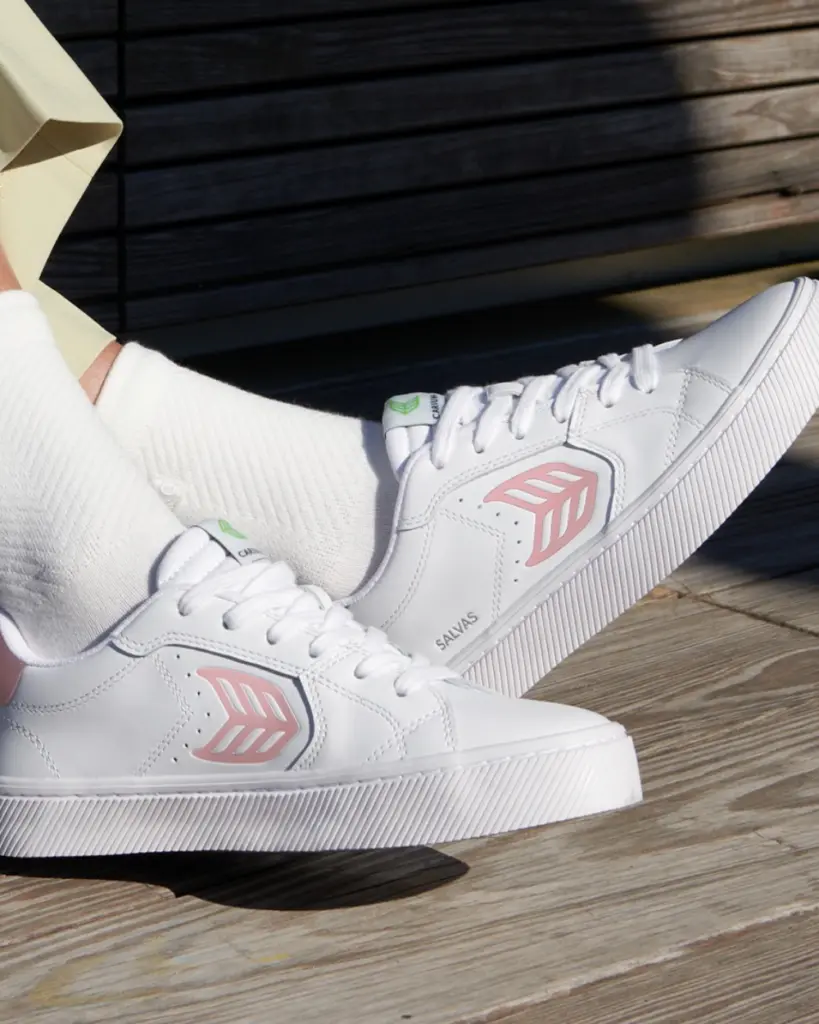 We searched through many customers reviews and here are some of the main points of feedback:
Great prices for sustainable pieces
The shoes have comfortable insoles for traveling
Comfortable and lightweight
Customers were unsure about the truth behind the sustainable materials and manufacturing methods used
Shipping speed depends on where you're located
Since each of their best-selling styles has specific colors and products, here are the most popular of each design:
Off-White Canvas OCA Low: 4.85 out of 5 stars with over 6,500 reviews
All Black OCA High: 4.86 out of 5 stars with over 350 reviews
Black Contrast/Ivory Catiba Pro: 4.93 out of 5 stars with over 250 reviews
White Knit IBI Slip-On: 4.95 out of 5 stars with over 60 reviews
Return Policy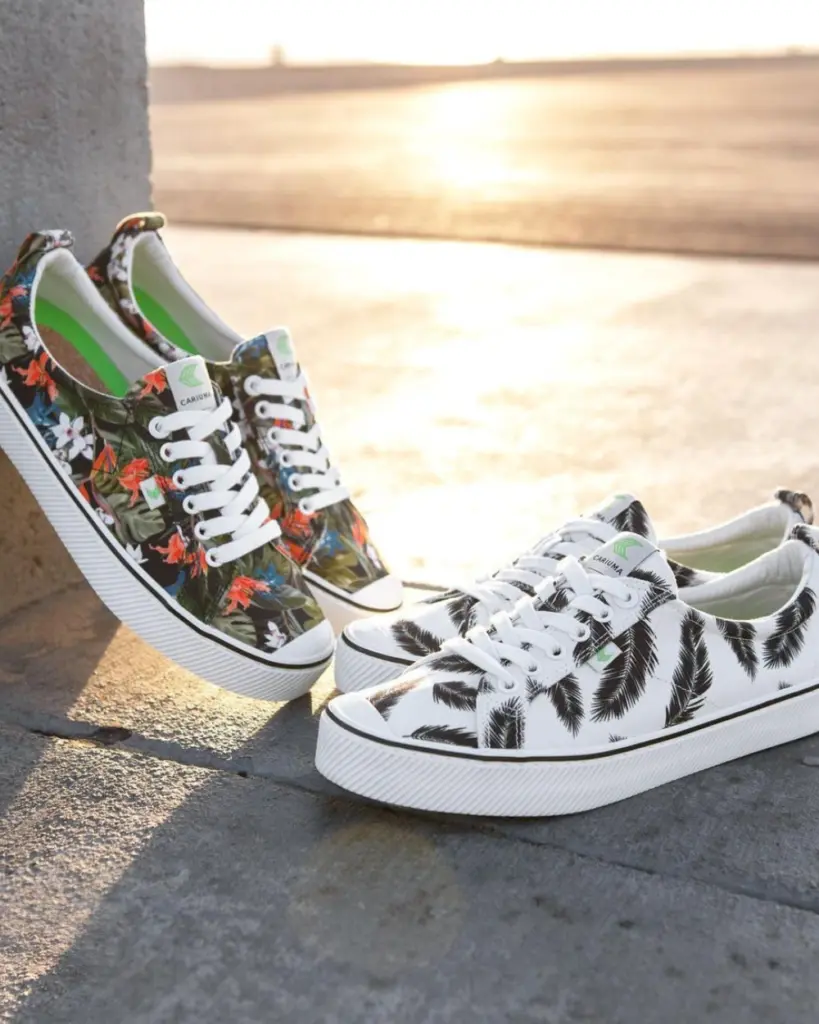 Cariuma's return policy gives you 60 days to return or exchange your purchase. Only accessories and single skate shoe purchases are not eligible for returns at all. 
FAQs
Where are Cariuma shoes made?
Cariuma shoes are handmade with materials sourced from Brazil, Argentina, China, and Thailand. Their ethical manufacturing factory focuses on creating a comfortable work environment for all workers. 
Many customers were unsure about where the manufacturing was done though since the company is based in Brazil, yet products were shipped from China.
Are Cariuma shoes comfortable?
All Cariuma shoes are made with sustainable materials, but that doesn't take away from comfort.
Many customers said they were surprised at how comfortable the shoes were and never wanted to take them off. 
Do Cariuma shoes have good arch support?
Cariuma shoes are crafted to ensure maximum arch support so customers get the, "feeling of walking barefoot in the grass." 
The carefully designed vegan footbed is made with cork, bio memory foam, and organic mamona oil that molds to your feet for ultimate comfort. 
Where to buy Cariuma Shoes
Cariuma shoes are only available online, but they do sometimes have pop-up shops that are open for a limited time.  
The shops open at this time are located in Dubai, New York, California, and London. 
In Conclusion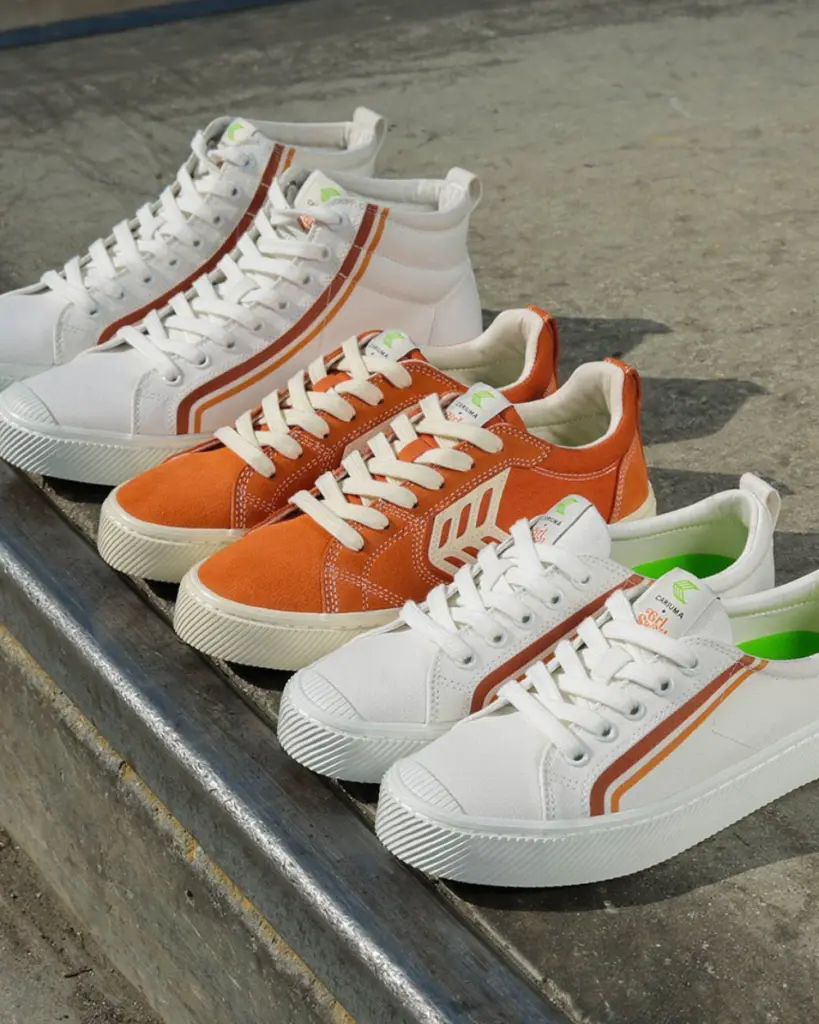 Cariuma is a sustainability-focused brand that crafts high-quality shoes out of clean materials. 
Many customers loved their shoes as well as the prices, especially when they realized how comfortable the footwear is.
However, some customers struggled with customer service being unhelpful.
This brand is worth a try though if you want to find a new brand to stand by. They also do have a great return policy if they end up not fitting your needs!
Brands Like Cariuma Shoes
Cariuma does offer innovative shoes, but if you're still not sold, here are 3 brands similar to Cariuma shoes: