Comfy shoes are the best, right? If you want a classic, low-impact shoe that you can run around in, check out these sustainable sneaker brands to shop for an eco-friendly pair of kicks that is also great quality.
Sustainable Sneaker Brands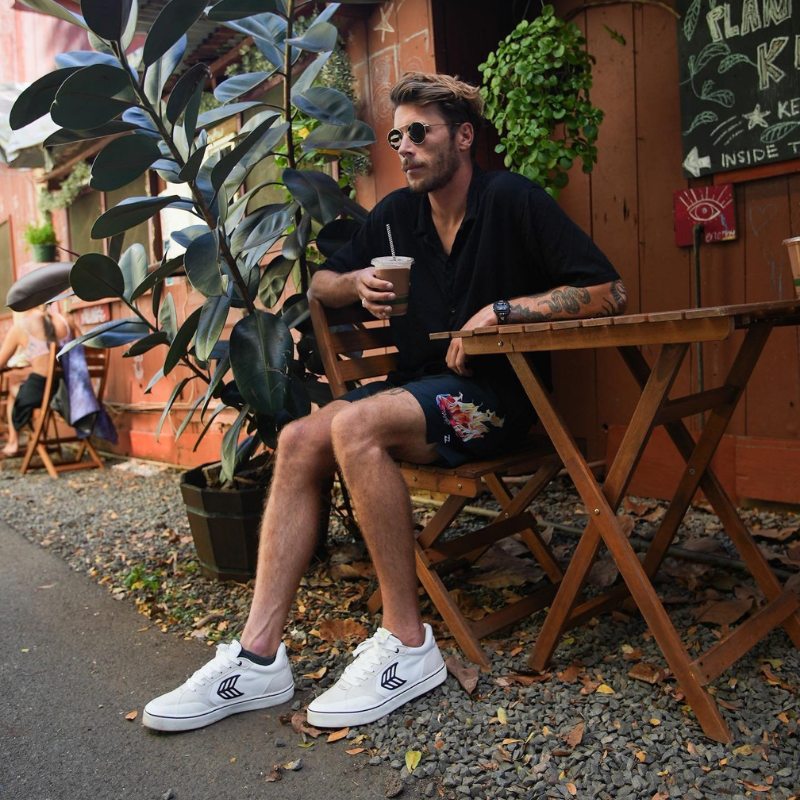 Average price range: $80 – $130
Cariuma has classic sneakers, high tops and slip ons in all the classic color combinations you could think of, plus a few brighter tones. The majority of their canvas sneakers are made of sustainable materials like bamboo and sugarcane, and their rubber soles are made from sustainably-sourced rubber that doesn't harm the tree.
Petroleum-based materials are recycled and any new oil based products are made from sustainably harvested mamona oil. They do use some leather and suede products, but they make sure to source these materials from farms that are not the result of deforestation in the Amazon.
---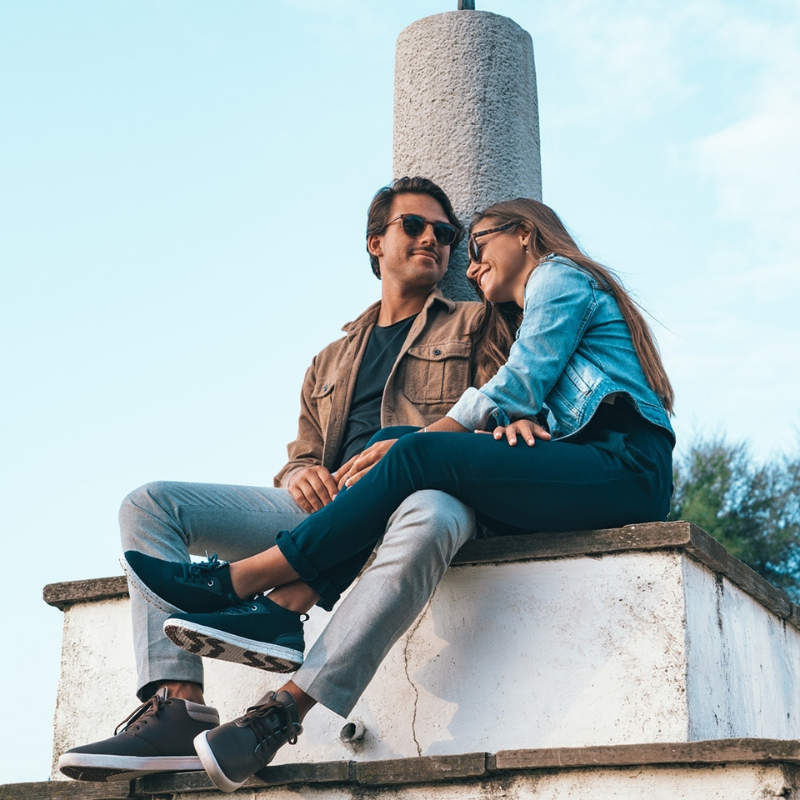 Average price range: $45 – $130
Saola has tons of cute and modern sneaker designs in canvas and knit. They look brand new and expensive, but don't let them fool you.
The majority of Saola's shoes are made from recycled plastic bottles, algae foam and cotton. They've even managed to make one pair out of banana fibers and milk.
---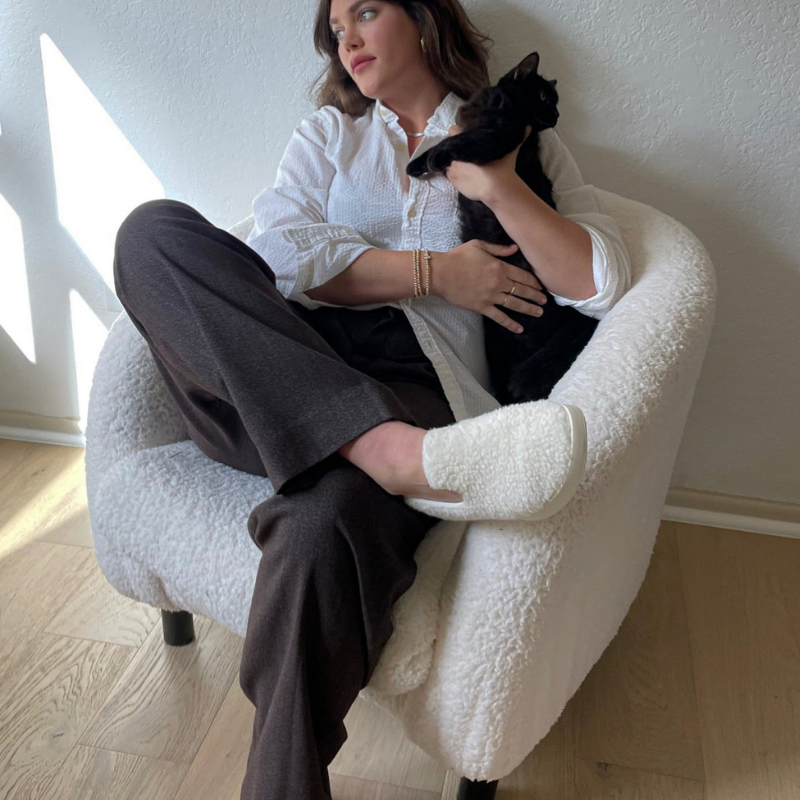 Average price range: $50 – $150
You've probably heard of this one before, and for good reason. In addition to using recycled cardboard and plastic for their materials, they also work with sustainably made wool, sugar cane and lyocell. To top it all off, they've even come up with their own fabric made out of merino wool and eucalyptus tree fibers.
Along with your everyday sneakers, they have running shoes and slip-ons. They even have a pair that's fluffy, which you didn't know you wanted until now.
---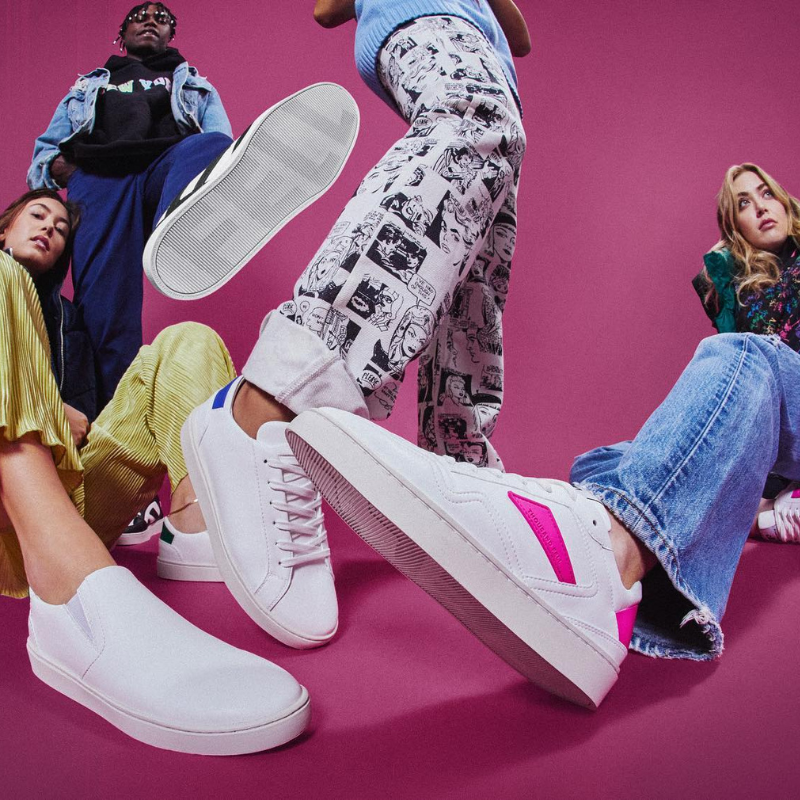 Average price range: $6 – $135
Thousand Fell only has two sneaker styles, but they're all you'll ever need. You can get yourself a pair of lace-ups or slip-ons in black, white and with a variety of color accents.
Inspired by the fellmongers of the past who brought animal hides to local markets to sell, Thousand Fell hopes to create a library of sustainable materials and goods that we can use to save the planet. They've started making their shoes out of palm, coconut and sugarcane as well as recycled plastic bottles.
---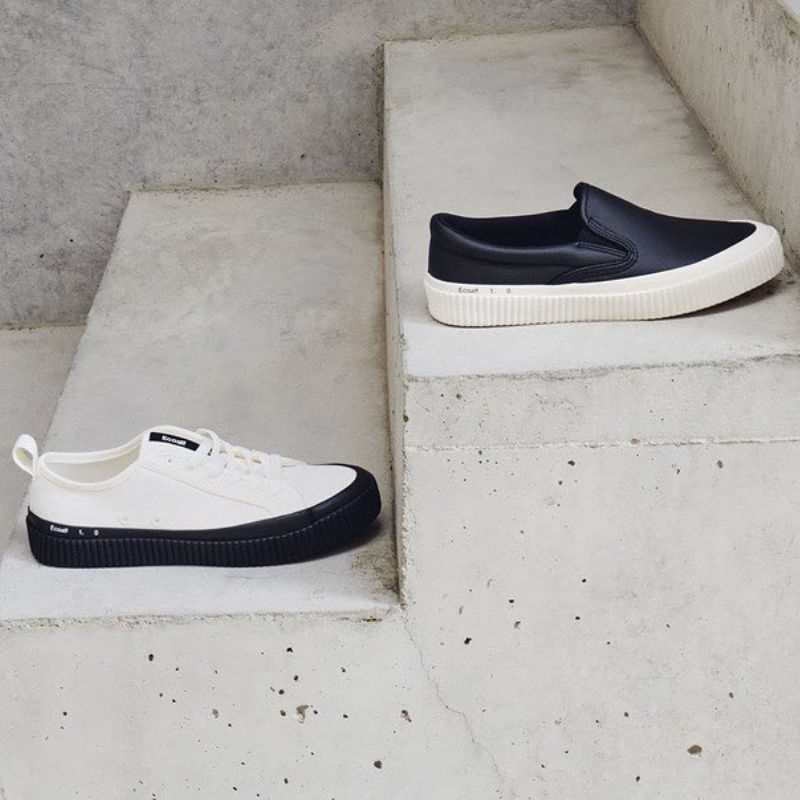 Average price range: $80 – $200
Another of the most popular sustainable sneaker brands, Ecoalf has decided to take care of the ocean's plastic problem by using it to make their shoes. They don't stop at just the bottles either, nylon and rubber tires are also reused.
Even if you're not usually a sneaker fan, you'll love the two toned Malibu sneakers and you'll feel good about wearing them.
---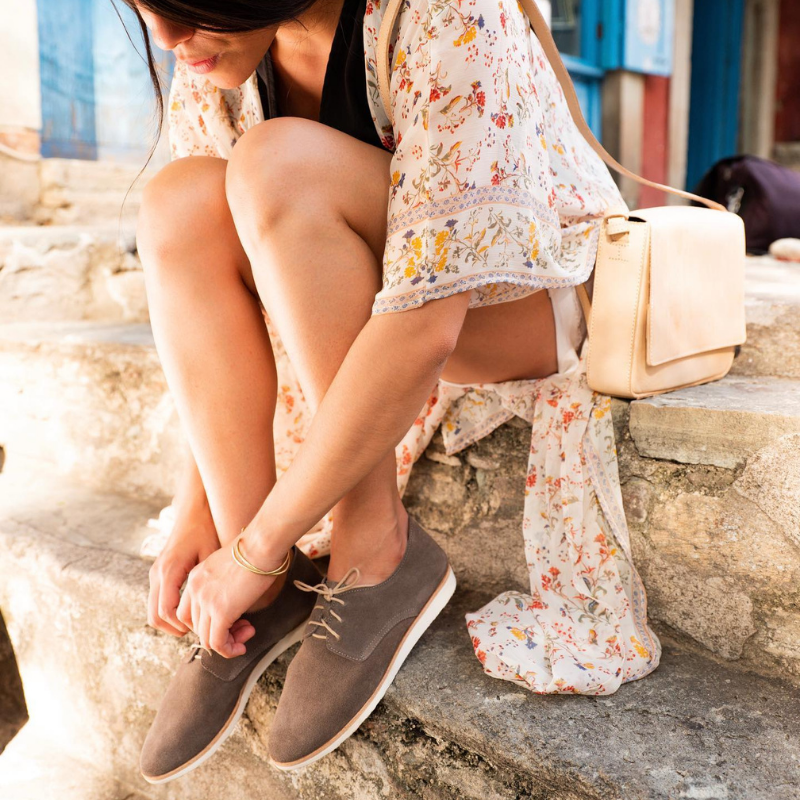 Average price range: $10 – $150
Lovers of neon colors might feel a bit left out, but the sneakers at Nisolo look so luxurious that they'll cave in eventually. These shoes are not suitable for vegans as they are made of leather, but they still make this list because of the company's practices.
The leather Nisolo uses meets rigorous standards for environmental protection and is always by-product leather. And if you had any concerns left about this company's sustainability they offset all of their carbon emissions. That's right, they're completely carbon-neutral.
---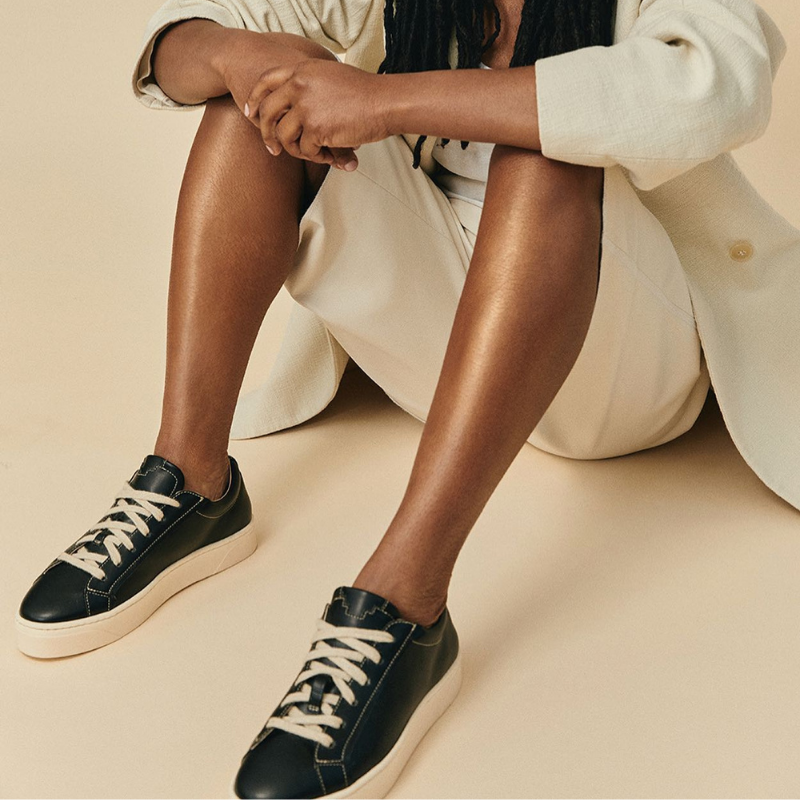 Average price range: $300 – $425
If you're looking for a higher-end sneaker, Sylven's leather shoes are a fantastic wardrobe addition. They're vegan from top to bottom, made of apple leather, sustainably harvested rubber, coconut husk insoles and cotton laces.
Their foray into sneakers is a pretty small start as there are only two colors, but they'll fit so seamlessly into any wardrobe that it's worth it.
---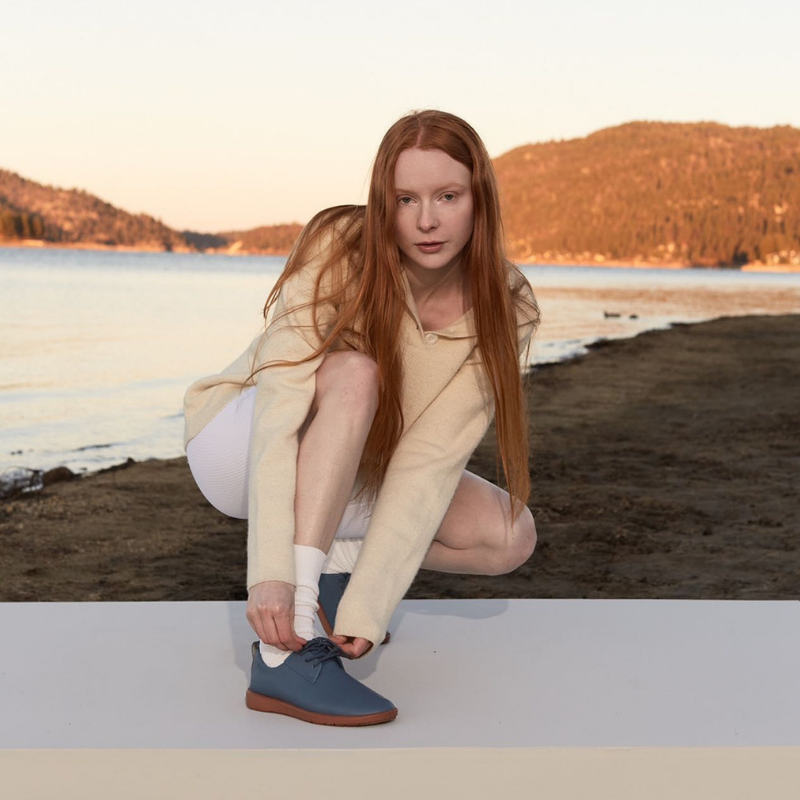 Average price range: $5 – $200
Love the planet you walk on this season with Ponto.
These gorgeous shoes strike the perfect balance between casual and dressy, and you don't even have to classify them as a guilty pleasure. Why? Well, that leather upper is recycled and the outsoles are helping clean up algae and plastic waste.
---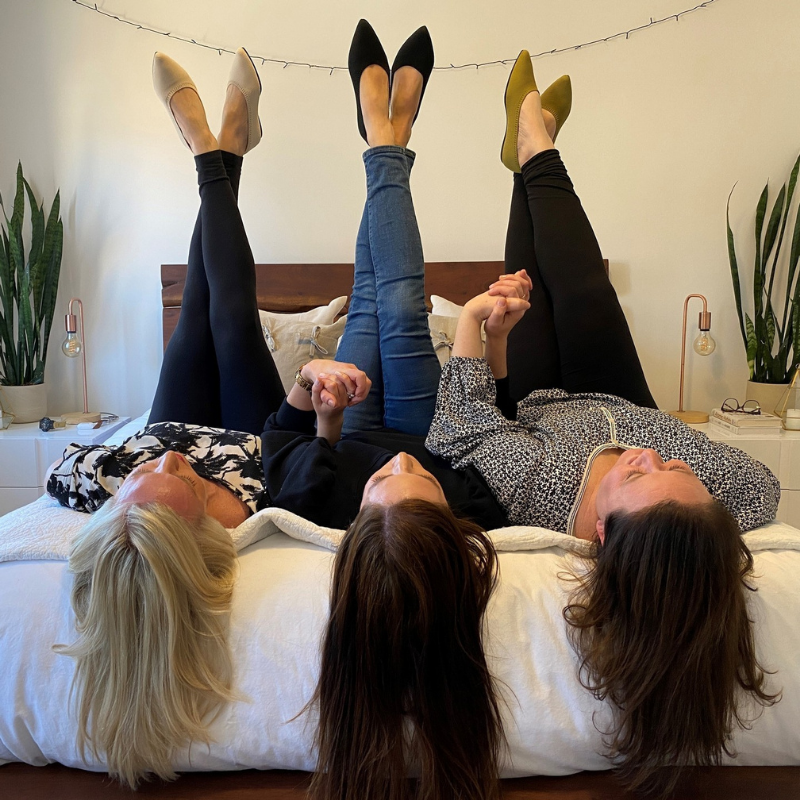 Average price range: $100 – $140
You're probably most familiar with Vivaia's flats or heels, but if you're looking for something a little more practical, try out their sneakers.
They're made of a super comfy knit that will make you feel like you're walking on clouds, and you'll be saving about 6 plastic bottles from being thrown away while you're at it.
---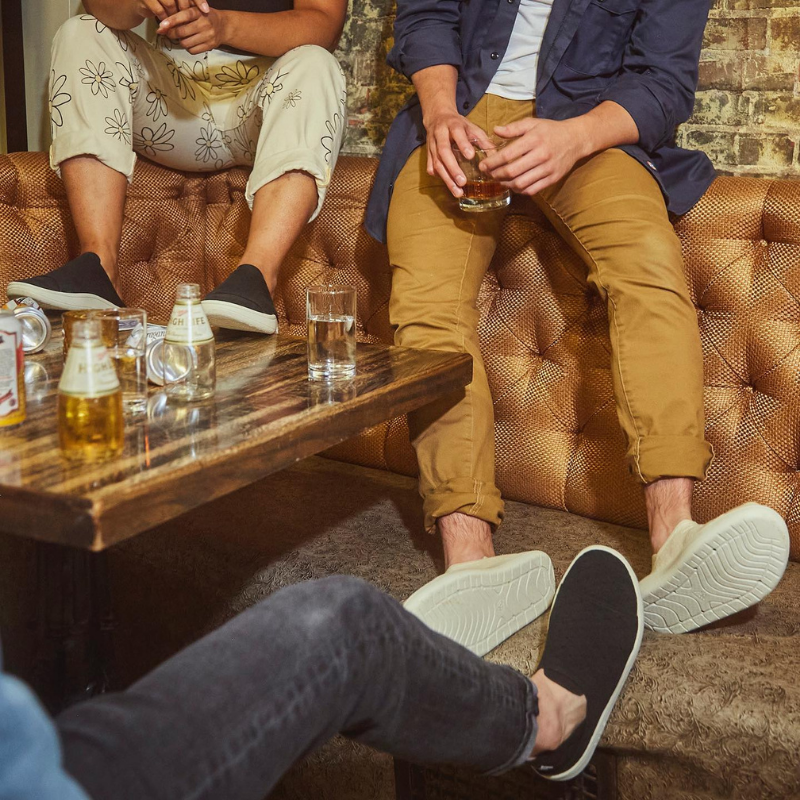 Average price range: $100
You love convertible cars, now get ready for convertible shoes. These "All Dai" shoes provide four different styles to fit all your needs, and they're carbon neutral.
Made of a breathable combo of hemp and cotton, they're perfect for hot summer days and even splashing in mud puddles thanks to the drainage. Buying better is one thing when it comes to climate change, but buying less is even better and these four-in-one beauties are a perfect way to start
RELATED: 27 Vegan Shoe Brands for Cruelty-Free Footwear
---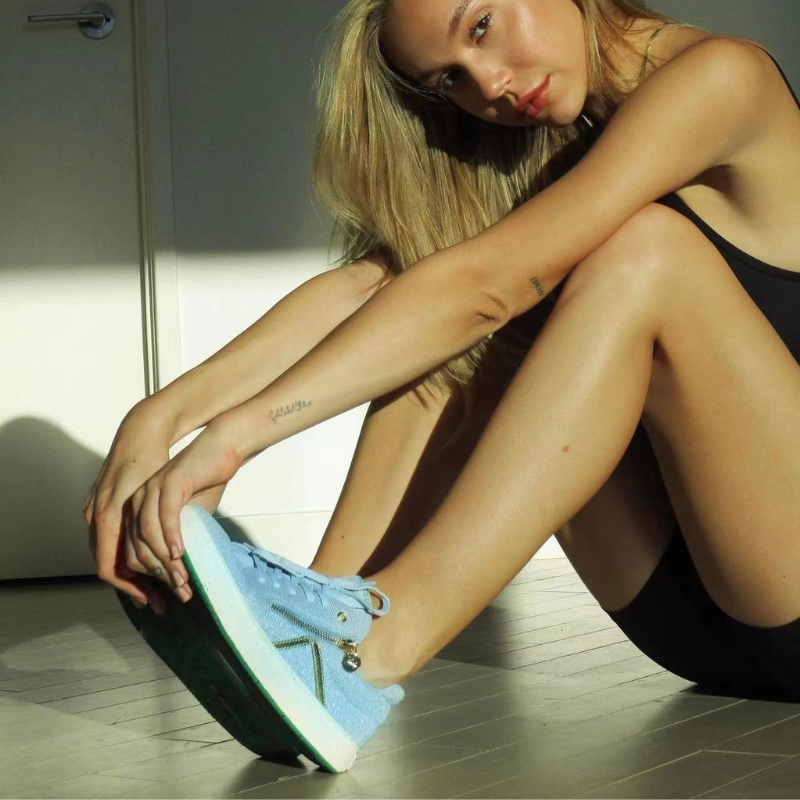 Average price range: $100 – $140
We're at the point where everyone needs to be sustainable, but not everyone is in love with the minimalist aesthetic used by tons of eco-friendly brands. If that's something you can relate to, Kokolu will make you gasp with delight.
Their sneakers are the perfect maximalist accessory but they're still minimalist at heart, using recycled bottles and eco-friendly rubber for their velvet and silk designs. You can get them in classic velvet hues like red, but the peachy pink and cornflower styles are truly stunning.
---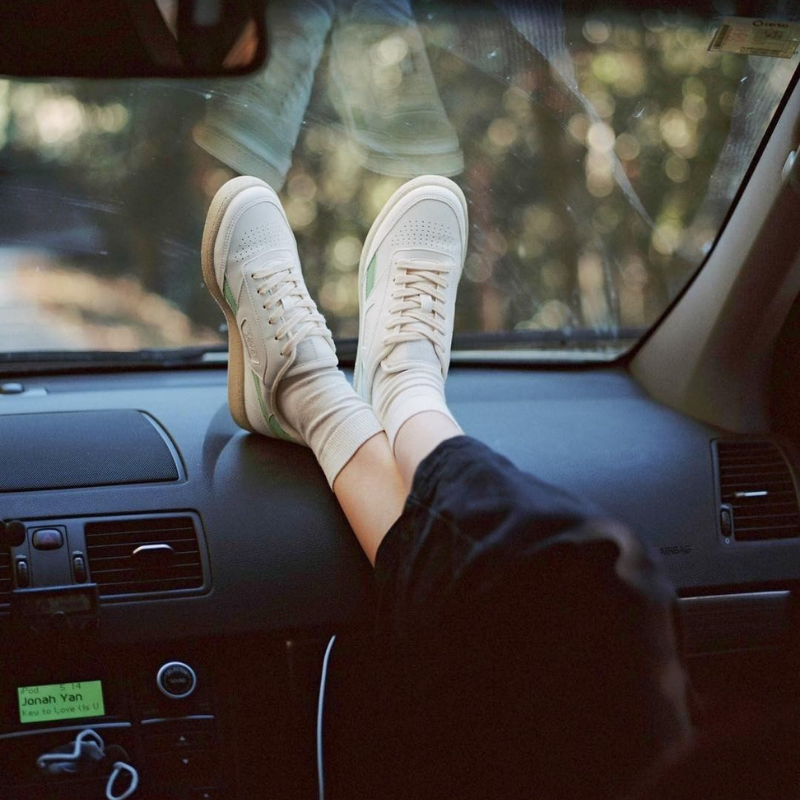 Average price range: $140 – $240
If you like to multitask, Saye is the brand for you. Sure they use recycled materials and environmentally certified leather like you would expect, but that's far from all they're doing. Along with their awesomely ethical chunky sneakers, Saye also contributes to reforestation projects in Zambia and India.
If the leather is a point of contention for you, they also have plenty of styles made out of vegan mango leather so everyone can cash in on that chunky 90s look.
---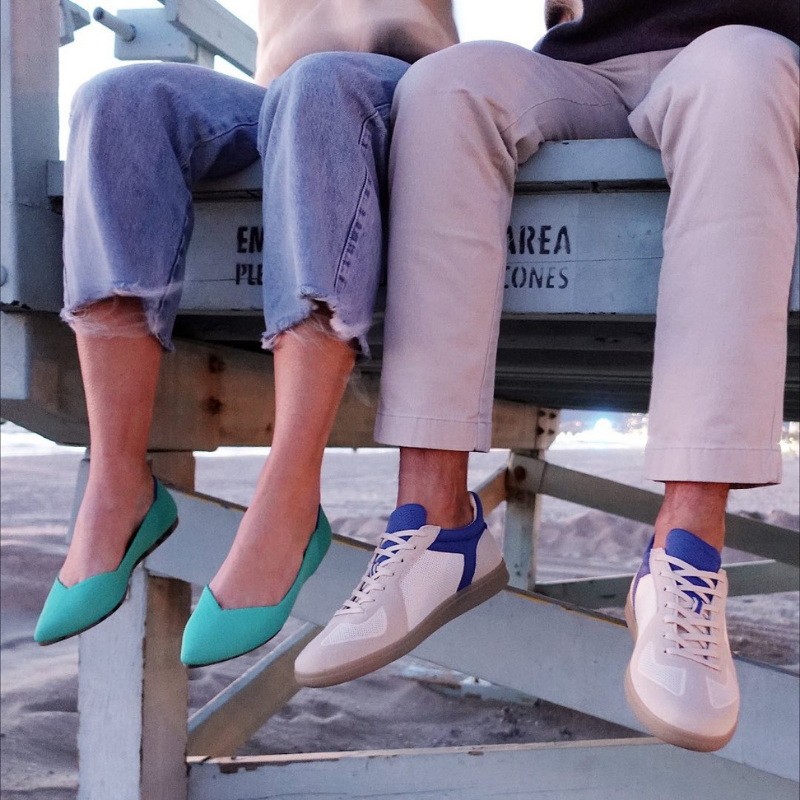 Average price range: $70 – $250
Rothy's creates sustainable machine washable shoes for men, women, and kids. Their signature material is spun from recycled water bottles, plus they use plenty of other innovative sustainable materials as well.
This brand has a few simple styles of sneakers to choose from, available in a variety of colors and sizes! On top of that, they offer both slip-on and lace-up styles.
---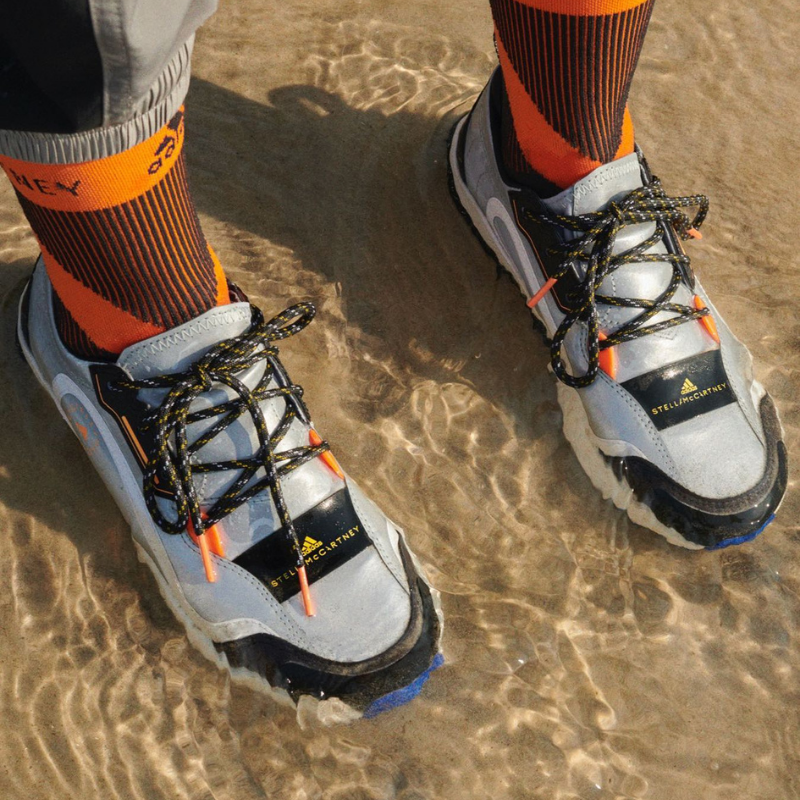 Average price range: $230 – $870
For designer sneakers that will turn heads, Stella McCartney is the way to go. Although known for their handbags, this brand is a great place for sustainable sneakers as well.
From platform sneakers that make a statement to flat sneakers for a fun sporty look, their products are all vegan and made of sustainable fabrics. They feature unisex styles and even options for kids!
---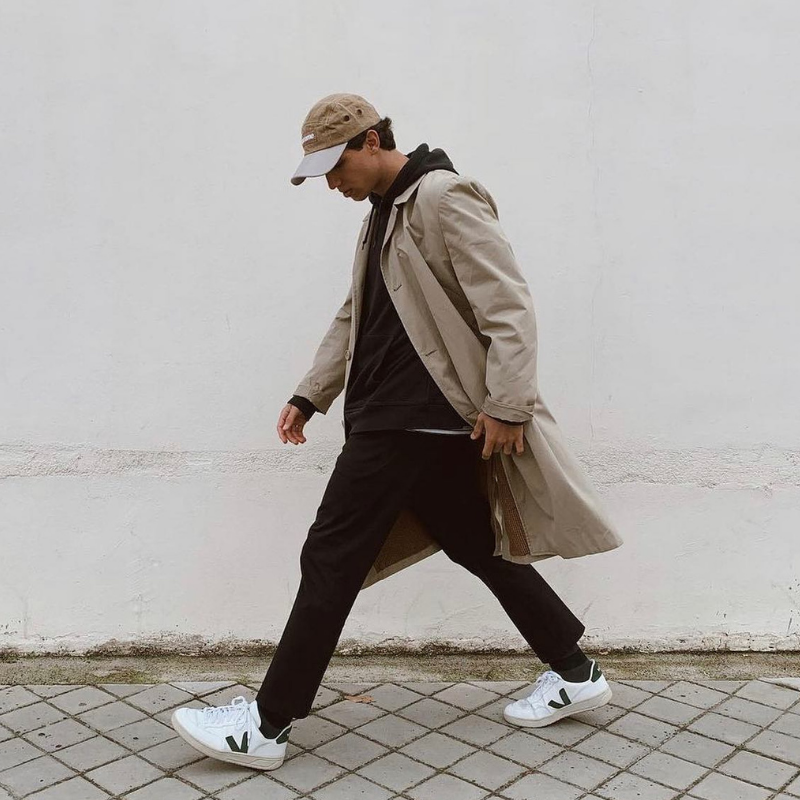 Average price range: $135 – $230
This is one of the few sustainable sneaker brands on the list that is dedicated entirely to sneakers! From high tops to running sneakers, Veja creates sneakers from sustainable materials using transparent manufacturing.
In fact, they're the first sneaker brand to use fabric made entirely from recycled plastic bottles, called B-mesh! They even feature a running sneakers section if you're looking for a sustainable pair of sneakers for cardio.
---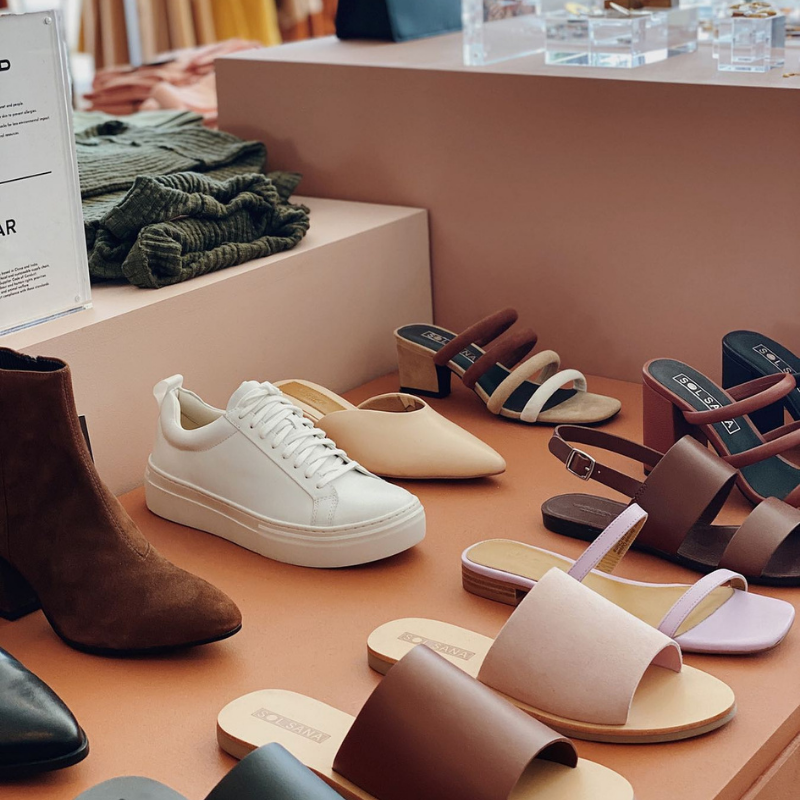 Average price range: $80 – $250
There aren't many sustainable footwear companies out there that focus on trendy, feminine styles, but this is one that everyone should check out.
From Chelsea boots to leather sandals, Whimsy + Row also offers a few classic sneaker styles (like these simple black slip-on sneakers). Although they do use real leather, they focus on creating their products with a small footprint, using factories located only a few miles from their office to ensure ethical working conditions. They also have a fun sustainable marketplace!
---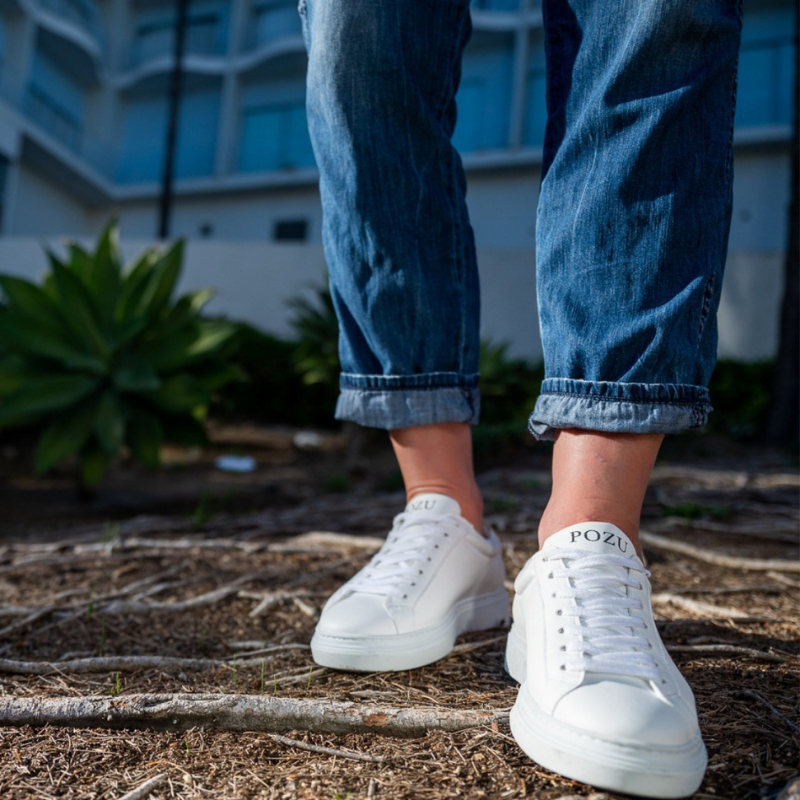 Average price range: $140 – $240
Featuring 100% vegan sneakers made of apple leather and other innovative sustainable materials. Made in an ethical factory in Sri Lanka, Po-Zu offers basic sneaker styles as well as high-top styles.
Their products are excellent quality, typically costing $80 – $130 depending on the style (plus, they have a sale section). Although they're based in another country, they offer international shipping.
---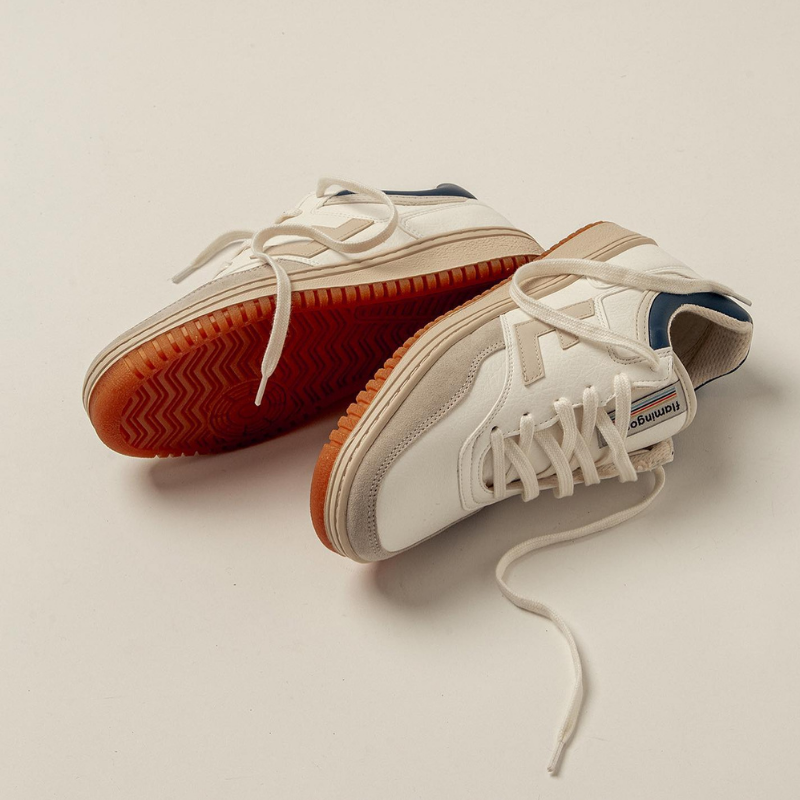 Average price range: $155
Dedicated entirely to sneakers, this sustainable brand features streetwear-inspired styles that any sneakerhead will love.
We love their sleek all-black sneaker, made from corn waste and other sustainable materials. Although based in Europe, they offer free shipping in the US for orders over 150 Euros!
---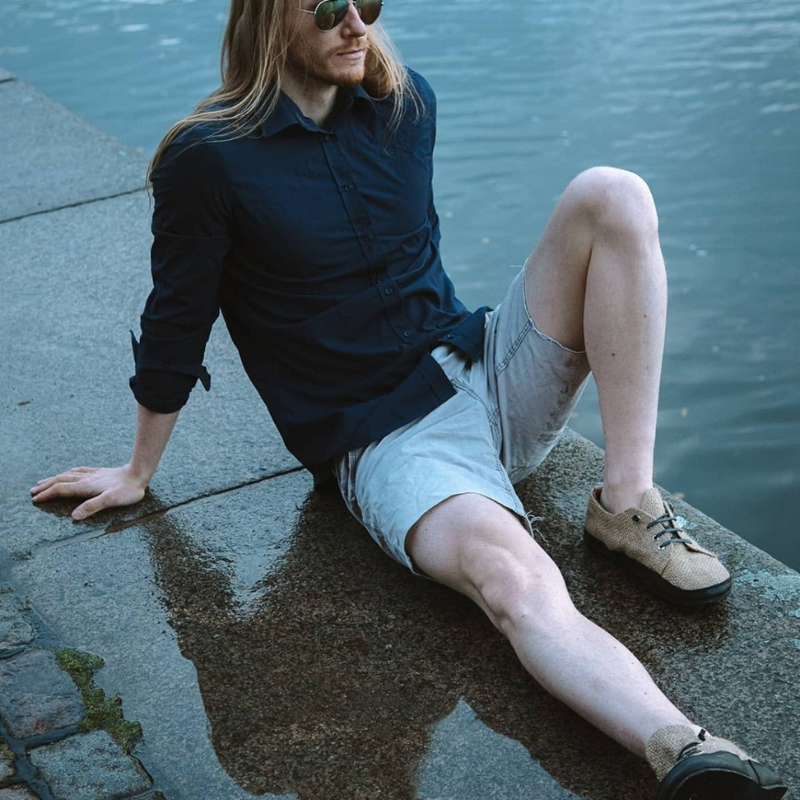 Average price range: $150 – $160
With everything being made to order in Ethiopia, this brand focuses on high-quality styles that don't leave a large footprint on the planet.
They offer a few fun sneaker styles for both men and women – Sole Rebels is a great brand to shop for handcrafted products, plus they ship to every country in the world!