The market for unique soap bars continues to expand, but a few companies work hard to separate themselves from the rest. Each person has their preferences during shower time, and these companies cater to that notion in multiple ways.
In this review, we're going to take a look at The Soap Guy vs. Dr. Squatch to see which soap brand is the best choice for you.
The Soap Guy vs. Dr. Squatch: Overview
The Soap Guy
Dr. Squatch
– Offers wholesale pricing, more affordable than Dr. Squatch
– $3 per soap bar when you buy 12 (or cheaper when you buy packs of 36 or packs of 166)
– Wide variety of different soap bar options
– A few other products available, including bath bombs and lotions
– No animal testing
– 100% made in the USA
– 12 soap bar minimum order requirement
– Uses lots of natural ingredients, customers can view all ingredients 
– Offers soaps for women, men, and kids
– No minimum order required, but more expensive prices per bar
– $7 per soap bar
– Offers many unique scents, but fewer options than The Soap Guy
– Offers a rewards program
– Variety of other hygiene products available
– Helpful quiz to find the best scent for you
– Naturally-derived ingredients 
– Branded specifically towards men
What They Offer
Focusing on providing a vast range of different soap products, this company offers bulk orders at wholesale pricing. You can also purchase soap loaves starting at $10.50 a loaf which can be cut into around 9 soap bars, or order pre-cut soap bars for around $3 piece (minimum order of 12 soap bars).
This is great for individuals who prefer to stock up while getting a substantial discount, or you can even split the order with friends or family.
From bars of soap to body butter, lotions, bath bombs, and mineral powders, The Soap Guy has a good amount of options at great wholesale prices.
Their website is relatively simple to use and it isn't difficult to find exactly what you're looking for. You can find an excellent range in their catalog is quite vast in comparison to Dr. Squatch.
Even though they come with minimum order requirements, you're getting a substantial discount on each soap bar.
Another main difference is the fact that The Soap Guy offers products for every gender while Dr. Squatch is targeted specially towards men. That being said, The Soap Guy does offer a soap variety pack filled with masculine scents and very clearly labels all of their scents as masculine or feminine to ensure you know what you're getting.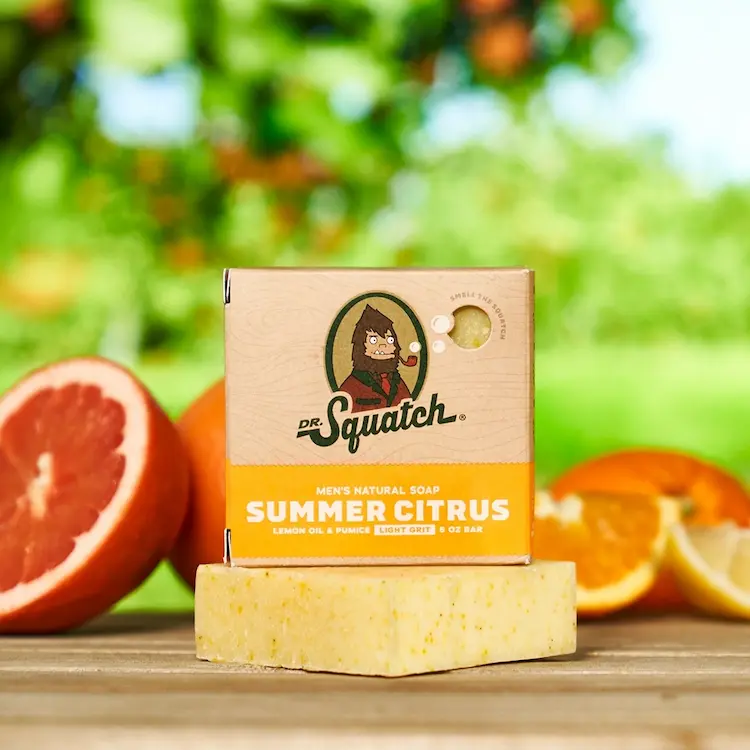 Widely known for their stellar marketing and unique product line, Dr. Squatch offers a variety of personal care products.
While they have plenty of hygiene products, they are most well-known for their soap bars. Prices are more straightfoward at Dr. Squatch, with indiviudal soap bars costing $7 each and some discounts for bundles or subscription orders.
As you might already know Dr. Squatch doesn't focus on the wholesale environment like The Soap Guy does; rather, they keep the individual in mind with each of their products. However, they do offer a wholesale program for applicable sellers.
They also have a quiz that makes it easy to find what product(s) will be best for your needs, and each customer can benefit from their rewards program by accruing points with every order to use towards discounts.
You'll also find a decent number of bundle options that give customers a way to save while being able to test out a range of items from their catalog.
Quality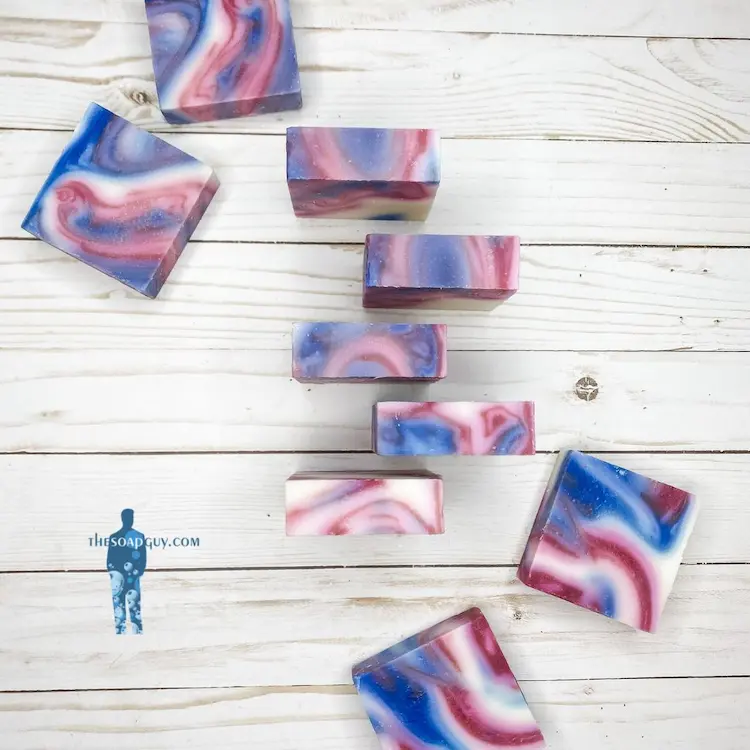 Considering the fact that The Soap Guy wholesales their products to other businesses, there are many theories that lead people to think that they supply Dr. Squatch with their soap products.
Although this is still a mystery, it's known that Dr. Squatch sells a few scents that could also be found on The Soap Guy's website in the past.
Regarding quality, The Soap Guy is pretty decent, and most people don't have an issue with their products. This also depends on the specific soap since they sell a variety of soaps using different ingredients.
The company uses high-quality food-grade ingredients such as coconut oil, organic shea butter, olive pomace oil, water, and more. All of these are very skin-friendly and their delightful fragrances are bound to win you over.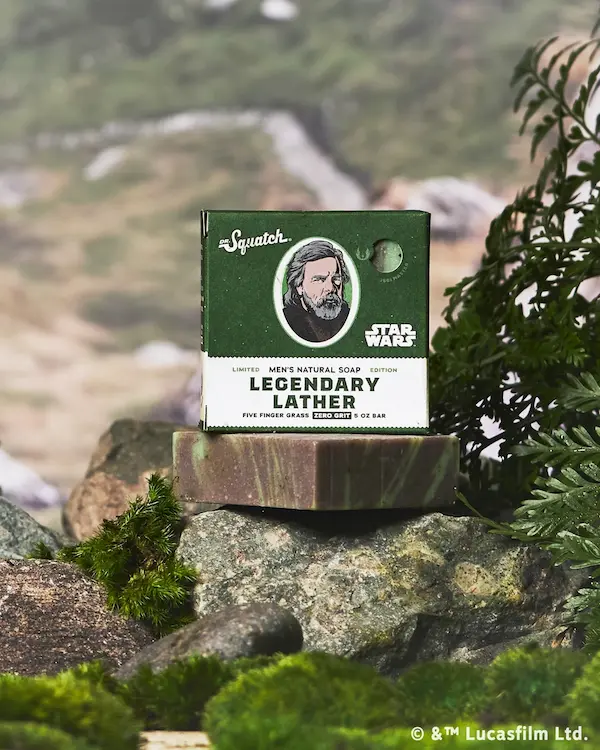 Made with natural ingredients and focused on omitting elements that are harmful to the skin, Dr. Squatch has a long list of satisfied customers. Each soap bar is formulated with men in mind, which entails effectiveness, scent, and avoiding estrogenics.
Not only will your skin feel irritation-free, but it should come out of the shower more moisturized and smooth than it did before.
You'll also get an excellent lather out of their soaps, so body coverage won't be an issue, and the scent provides long-lasting strength that lingers all day long.
Pricing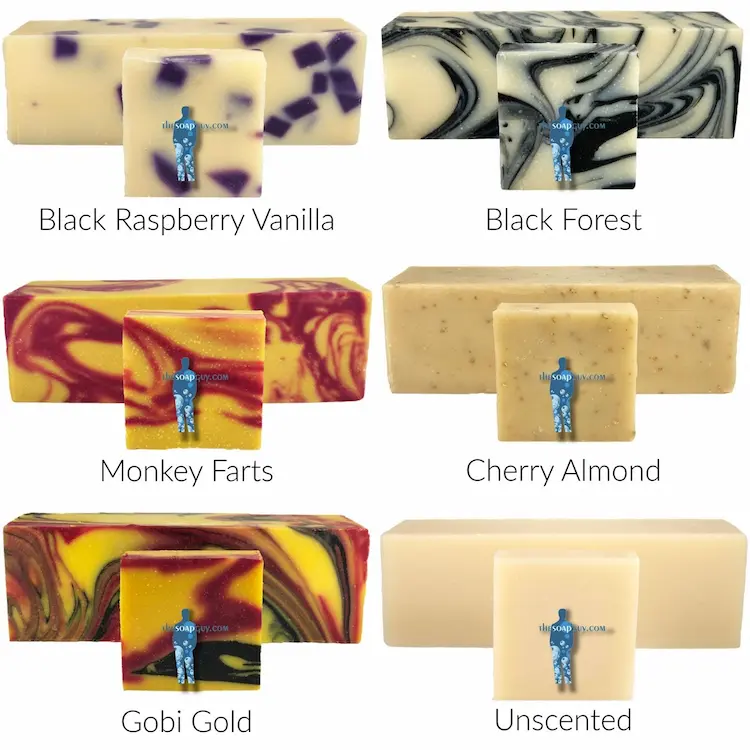 With a minimum order requirement of 12 soap bars, you'll get a nice discount when you break down the price per bar. You can grab a minimum order of 12 bars for $36, which comes down to $3 per bar.
Not only is this cost-efficient, but you won't have to shop for more any time soon. Outside of their wholesale pricing, you won't find any additional discounts, and they carry a transparent style of "what you see is what you get."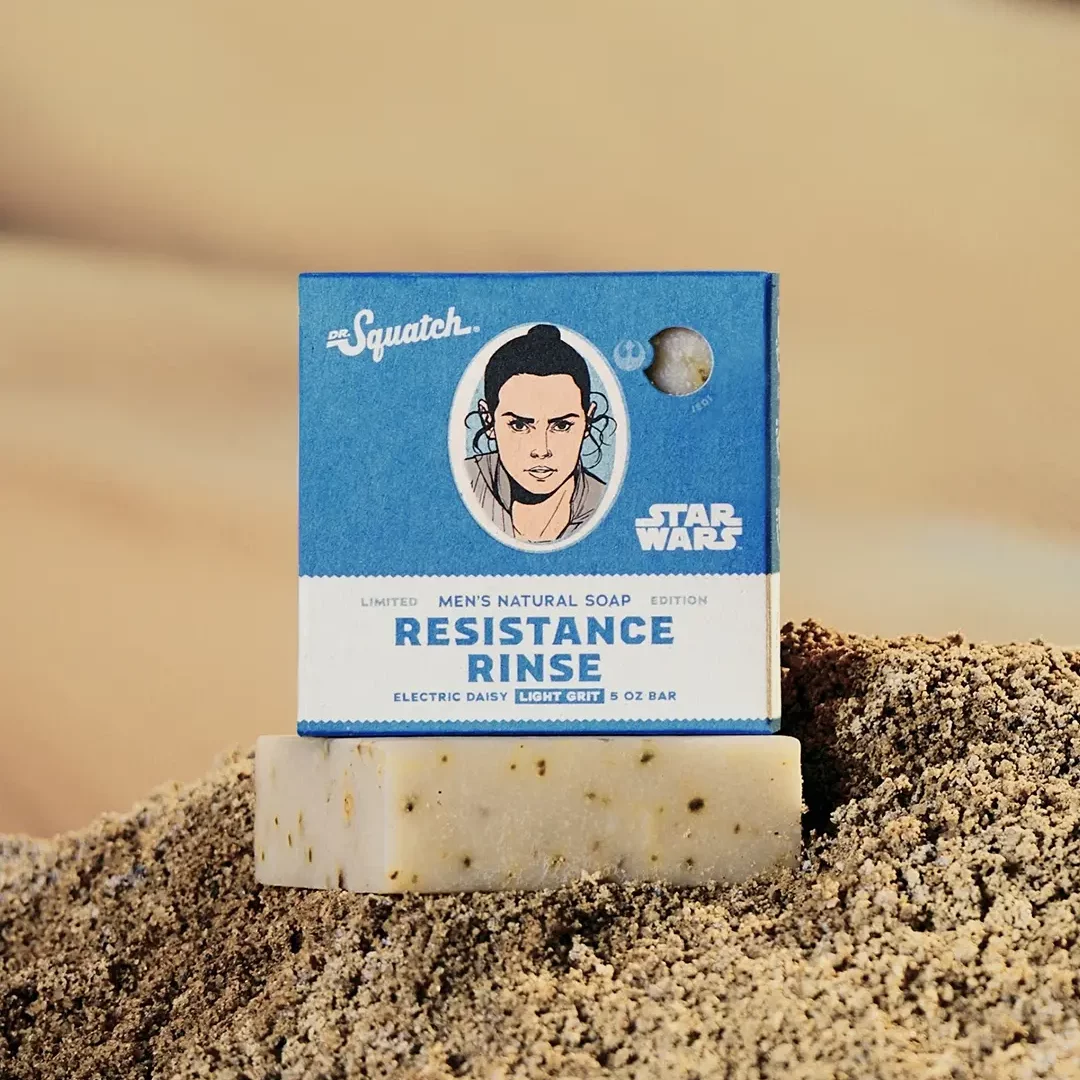 You may not get as good of a deal with Dr. Squatch, as they aren't a wholesale business, but you're definitely getting a quality product for a decent price.
Each bar of soap costs $7, and if you're looking to save a little extra, you can sign up for subscription orders which gives you up to 15% off the retail price.
Over time, if you take advantage of their rewards program, you can start using your points for additional discounts on future orders.
They also offer some bundle deals that are a better bang for your buck as well as limited-edition soaps that are sometimes more expensive than their regular scents.
RELATED: These Are the 10 Best Dr. Squatch Soaps, Ranked
Shipping & Returns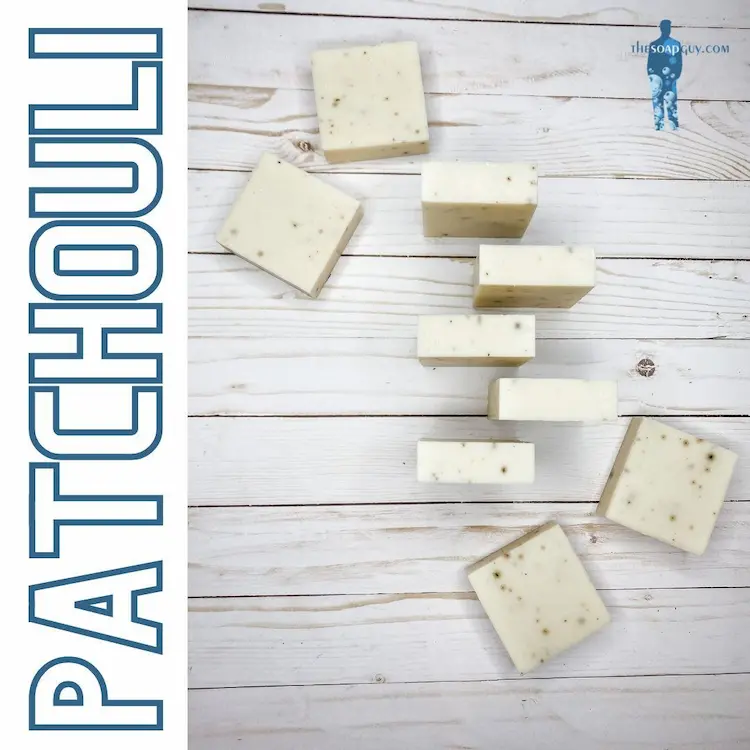 Between UPS Ground and USPS Priority Mail, most orders take around three to five days to reach the customer's door. The company processes customer orders within a day, and shipping is free if you end up spending $80 or more.
For any orders under that threshold, shipping only costs $11.50 per order. They ship domestically and internationally, but keep in mind that international shipments could come with unexpected delays.
The Soap Guy offers a 100% money-back guarantee on most items if you need to process a return. Customers have to contact the company directly to process a return, and they're somewhat vague on how fast returns get processed.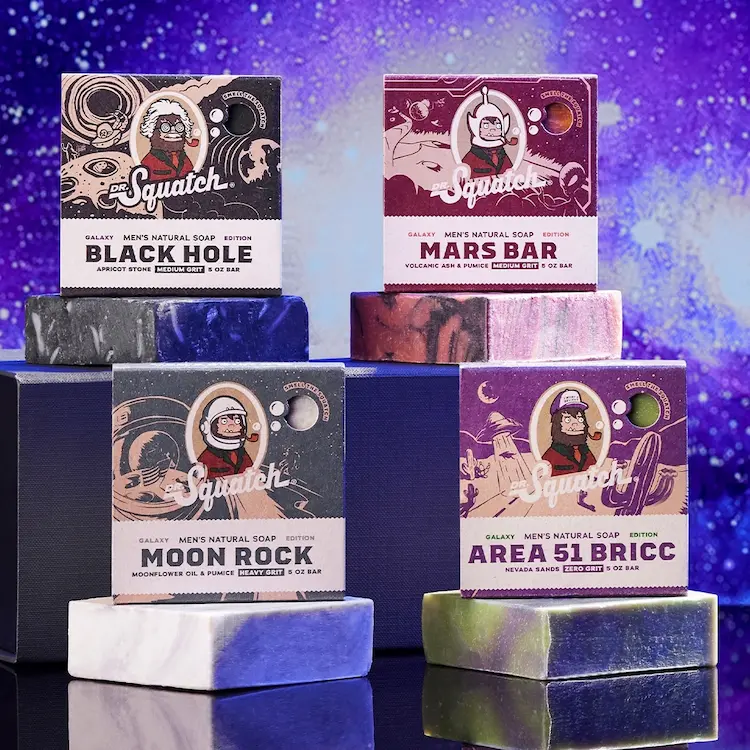 Between standard, priority, and expedited shipping, orders generally take around two to seven business days to arrive. The company is pretty quick about processing orders, and they're able to ship within the U.S. and internationally.
It may take 1-3 days to process larger orders, and shipping time could take longer than usual. If you order a soap bar that's out of stock, you can expect a delay in getting your order processed.
Customers have 30 days from their order's delivery date to request a return, but the company is relatively vague on the specifics of how they process their returns. If you need to initiate one, you'll have to contact the company and deal with customer support directly.
What Customers Have To Say
To get a good idea of what each company has to offer, take a look at what previous and current shoppers have to say about their products below.
The Soap Guy has decent customer service
Men seem to love many different soaps from Dr. Squatch
Dr. Squatch has issues with delays in their shipping department
People appreciate the cost-efficiency of The Soap Guy
Some Dr. Squatch soap scents don't last very long
The Soap Guy's shipping is hassle-free for the most part
Some feel Dr. Squatch soaps are more moisturizing than The Soap Guy
The 12-bar minimum for The Soap Guy can be inconvenient
Final Notes
Both companies may sell similar products, but their business models are vastly different. Whether you're more concerned with cost or quality ingredients, each company has its strengths in this regard.
It seems that Dr. Squatch is still the preferred choice, even if they are a little more expensive.