The GLD Shop, based in Miami, Florida, was founded way back in 2014 and its popularity has been on the rise ever since.
The brand is globally recognized and many A-listers have sported their designs. The company has also partnered with Marvel and NBA and prides itself on selling products made of genuine 14-18k yellow gold, .925 sterling silver, and white and black rhodium.
Despite being relatively new, the business has amassed 1.2 million Instagram followers. So, let's find out what the GLD hype is all about in our The GLD Shop Reviews.
What is The GLD Shop?
The GLD Shop crafts jewelry, watches, and more for both men and women.
The story of the brand starts in a basement in Pittsburgh, where two friends who were intrigued by fashion wanted to bring their ideas to life. Though they were still young—not even out of school—they sought to build a brand that would appeal to consumers and capture the spirit of jewelry today.
Now, the brand has grown from its humble beginnings to a massive 12,000-square-foot office in the heart of Miami, Florida. With millions of fans worldwide, the store has become a sensation.
A-list celebrities like Cardi B, Wiz Khalifa, Snoop Dog, Future, and Ty Dolla $ign have been spotted wearing GLD accessories. They remain loyal to their motive to "inspire others to innovate, work hard, and change the game."
Is The GLD Shop Legit?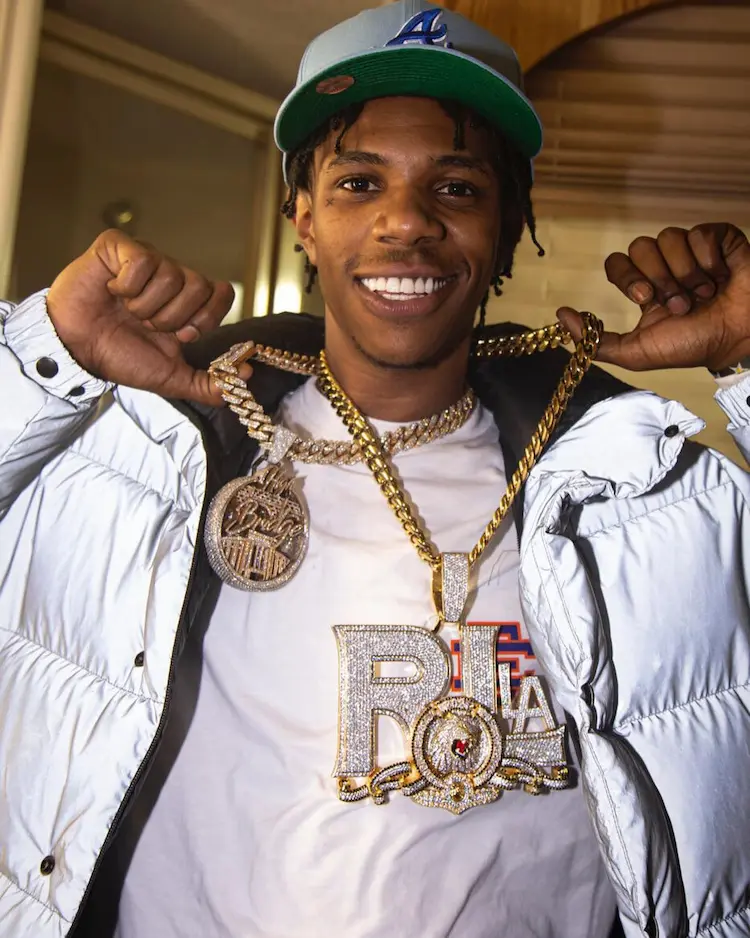 Overall, The GLD Shop seems quite legit. They mostly work with 10-24K solid Gold and also offer Rhodium, Sterling Silver, and Platinum accessories.
The fact that they offer lifetime support and are BBB-accredited vouches for their legitimacy. Also, their customer service is amazing. They deal with every problem and every complaint at the earliest. They are also open to suggestions.
The GLD Shop Reviews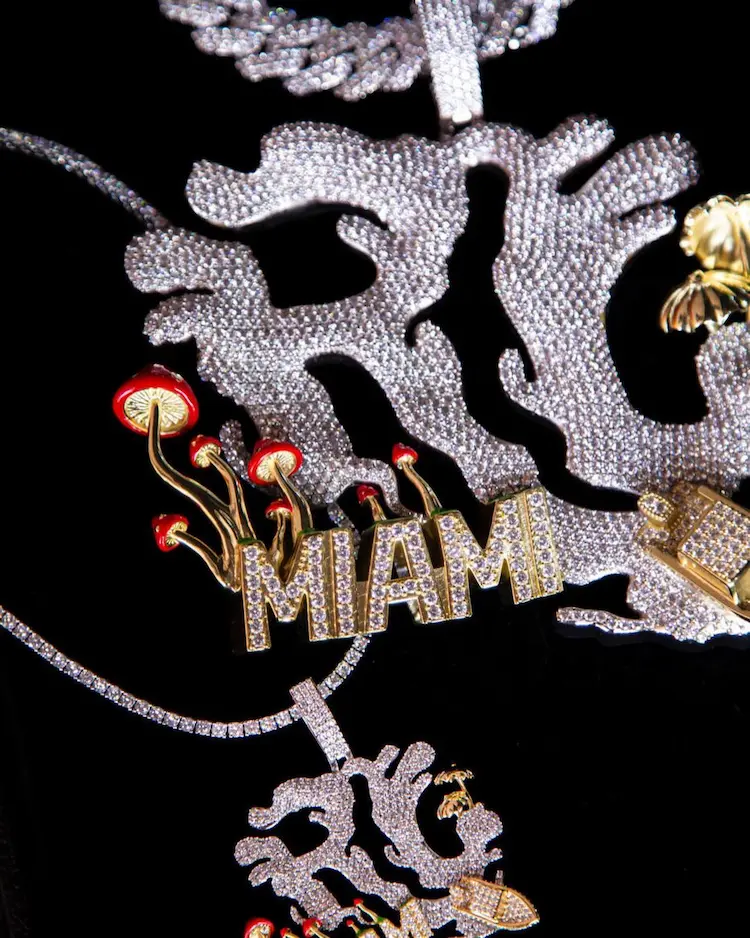 The GLD shop has garnered favorable reviews from people all over the world. All the products have received appreciation in terms of the designs and quality. The brand is also recognized for its affordable prices and fantastic customer service.
Overall: ★★★★ 4.5 stars
People worldwide adore this brand. Even the most inexpensive item demonstrates great attention to detail and meticulously crafting.
There is no compromise in terms of quality, even for products that are gold-plated; the polish is guaranteed for life.
Although there have been a few disgruntled customers, the company is great at smoothing over any issues and takes pride in helping its customers.
Quality: ★★★★★ 5 stars
Their products are legitimate, and the designs are up to the mark. The brand promises and delivers quality even on their tiniest and low-priced items.
They do not compromise on the quality of the item, whether it is solid gold or a gold-plated item. They are especially known for their well-made chains, which you can find in their best-sellers collection.
Price: ★★★★★ 5 stars
The company aims at providing quality products at affordable prices, a feat they have already achieved.
Their prices are so reasonable that it makes some question their authenticity. However, you need not worry about that, as all their items meet the expected quality standards.
Shipping: ★★★ 4 stars
The store provides free international shipping to over 200 countries, which is fantastic. However, delivery problems seem to be common, although a lot of the issues may be out of their hands due to the epidemic.
Some customers had their delivery date changed, while others received their order much later. Although it can be an inconvenience, customer service investigates every case and makes every effort to assist in the problem.
Customer Service: ★★★★★ 5 stars
You cannot ask for better customer service. Not only do they answer and solve the queries you ask them, but they also actively address and solve issues raised by customers on social media platforms.
They are constantly on the lookout for potential inconveniences that their clients may be experiencing and work to provide solutions. If you have any issues, check out their contact page.
Worth Trying: YES – View Deals
RELATED: 15 Best Jewelry Brands You Should Know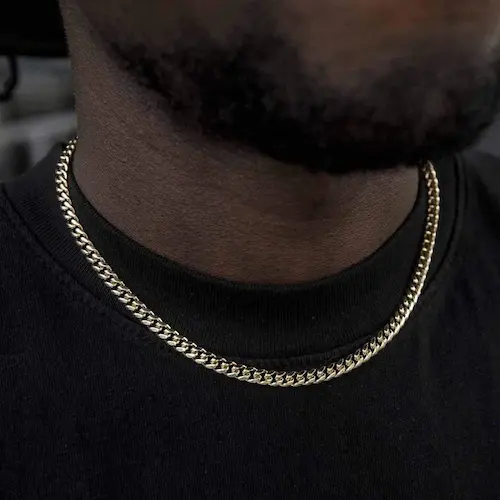 The Cuban link chains are probably The GLD Shop's best-sellers and come in various lengths and widths and are further customizable. They come in both yellow and white gold and are suitable for both men and women.
The smooth, high-quality chains are packaged in a leather pouch for protection. Starting at $139, the chains are quite affordable given the excellent quality.
---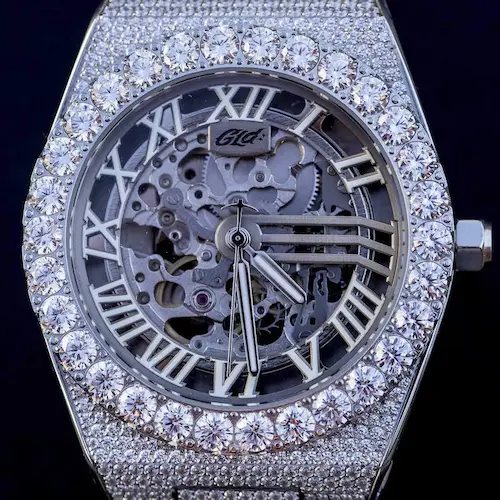 The Iced Alpha Era watches complement every style, from minimalist to flashy designs and everything in between. They come in many designs and colors to suit your personal style.
The price of the watches depends on the type of strap, the design, and the finish. The simplest piece costs $299 while the luxury models can cost as high as $1300. However, many customers say the price is worth it.
---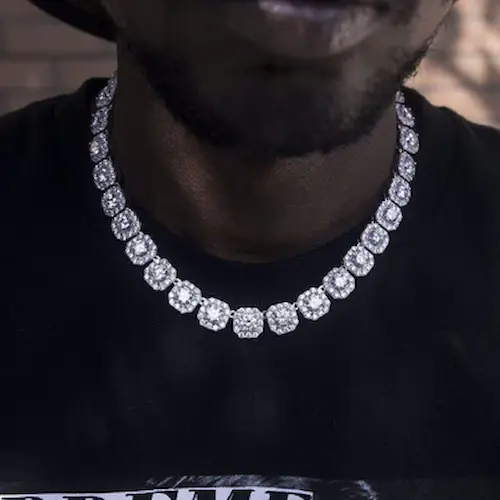 The Clustered Tennis Necklace is a timeless piece that has been a mainstay of hip-hop culture for decades now.
It is made of 14k gold-plated material and crafted to perfection. The pieces come in an elegant gift box as well, making it a great gift for someone in your life or even for yourself. Show some love with one of these valuable pieces starting at $199.
What Customers Are Saying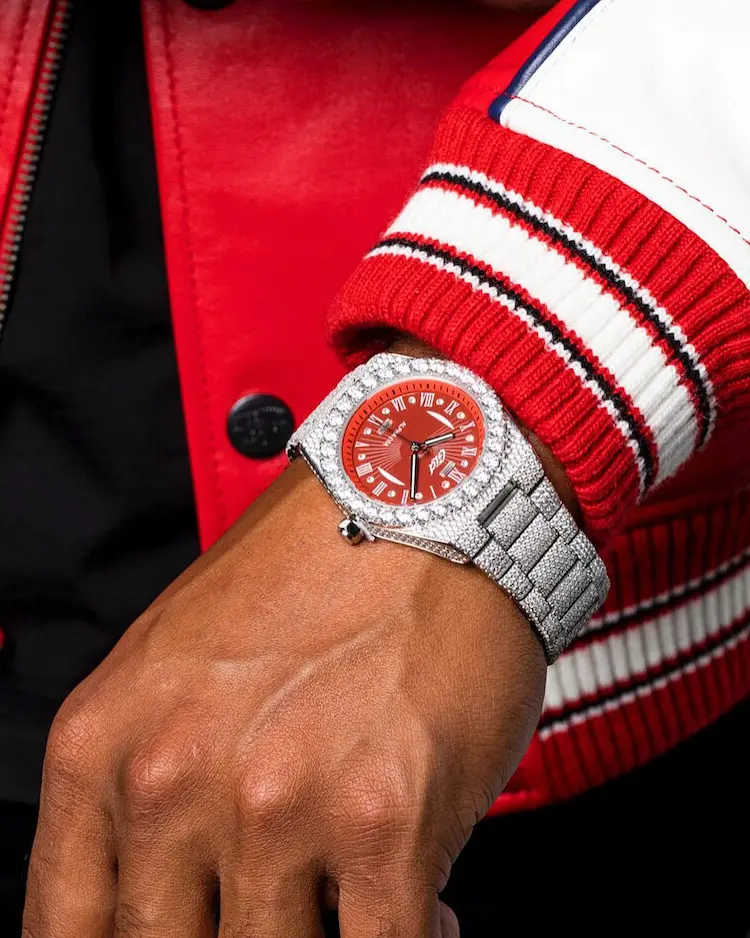 Already on your way to shop for your favorite piece at the GLD Shop? First, check out these customer reviews as they are the best way to determine the authenticity, quality, and other aspects of the brand.
Here's what customers are saying:
The products look exactly like they do on the website
The pieces don't tarnish and have a great shine
The jewelry is affordable without sacrificing quality
Some customers complain about the packaging and shipping delays, but customer service is some of the best on the market
In general, customers are raving about the brand for its quality, design, and amazing customer service. Some reviews even encourage others to buy from the brand.
Some of their pieces like the Fully Iced Baguette Alpha Era Watch, Round Cut Tennis Bracelet in White Gold, and the Herringbone Necklace all have very high ratings. The brand certainly lives up to the hype.
Conclusion: Worth It?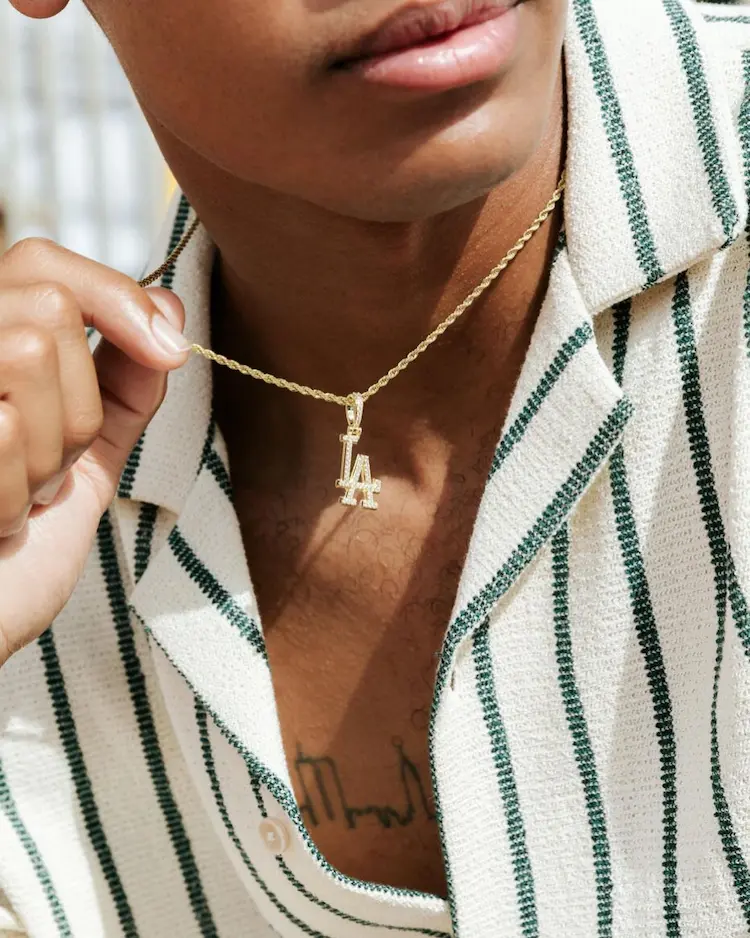 Considering the unique designs, quality, prices, and amazing customer reviews, it is a no-brainer that the brand is worth a try.
It is not surprising that the company has gained so much popularity in such little time, given that it offers timeless, unique masterpieces at prices significantly lower than many of its competitors.
With such great ratings and a commitment to serving its customers, The GLD Shop is definitely one to keep on your radar.
The GLD Shop Alternatives
If you're not convinced by GLD Shop's products, try these similar brands:
FAQs
Does The GLD Shop Sell Real Gold?
Yes, all the gold products of the GLD shop are made of real 14-18k yellow gold.
Where Is The GLD Shop Located?
The headquarters of the GLD shop is located in Miami, Florida, United States.
What Is The GLD Shop Return Policy?
The GLD shop accepts returns and exchanges within 14 days of the date of delivery. However, some items are final sale, such as their solid gold jewelry, custom jewelry, or worn and used jewelry.
Customers should also note that they are responsible for paying return shipping, and that shipping costs can't be refunded.