We all know and love Nordstrom Rack for their fantastic deals on high-quality, designer clothes and other items. But sometimes, we can't find what we're looking for at just one store (or we just want more options).
So, check out some of the top stores like Nordstrom Rack to find designer products at more affordable prices.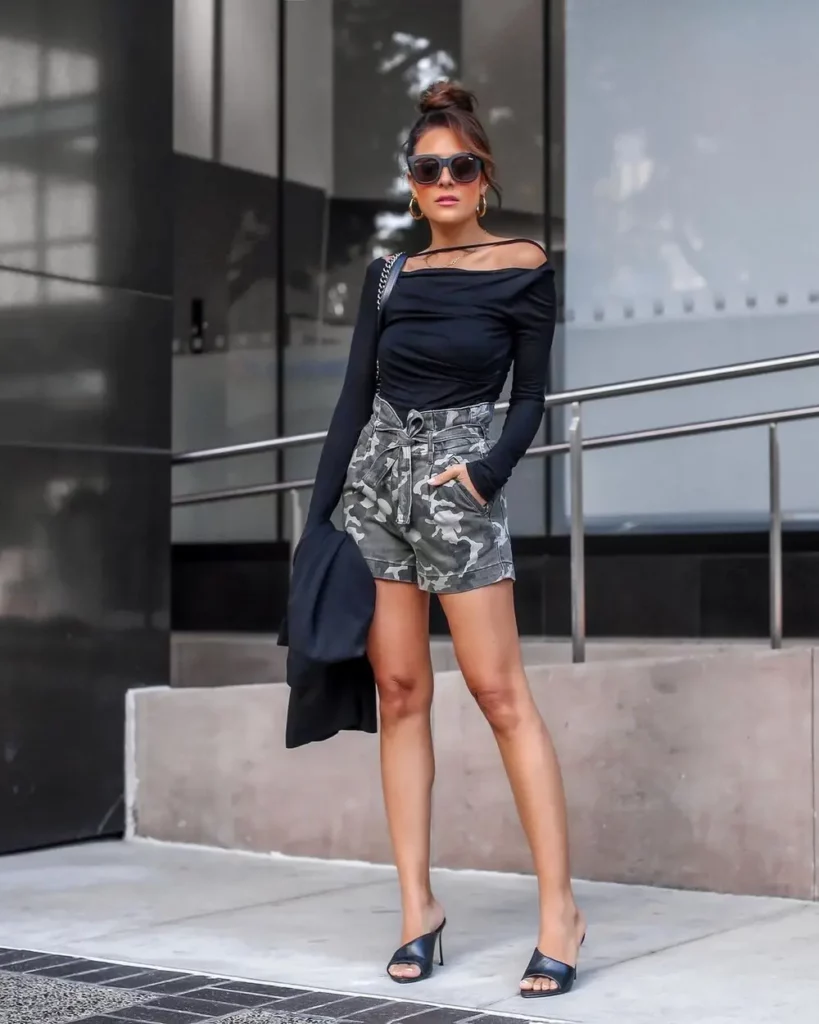 Size range: 2XS – XL (men) and 2XS – 4XL (women)
Saks Off 5th provides a steep discount on a huge selection of items. If you catch the right deal, you can find your favorite brands for up to 70% off!
From designer handbags to home items, you can find everything you're looking for (including items for women, men, and even kids.
Amazing deals in the sales section!
---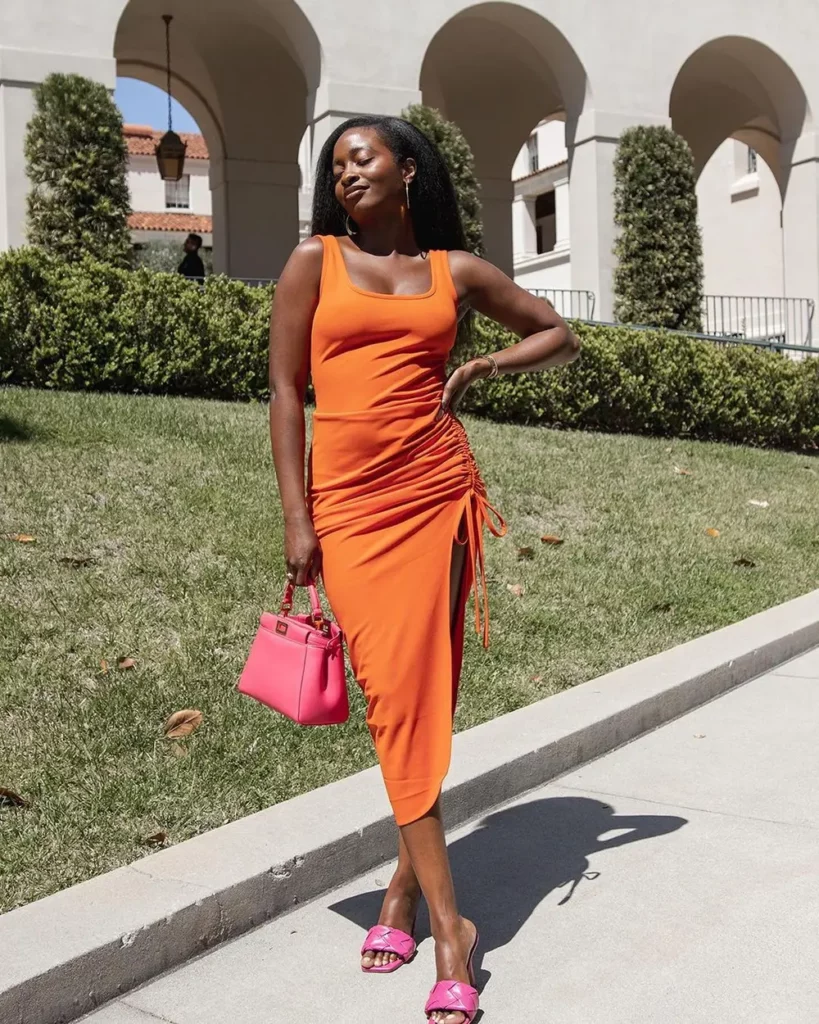 Size range: XS – 6XL (men) and 2XS – 4XL (women)
Clothing. Home goods. Kitchenware. Hautelook has quite a lot to choose from! And, none of it will break the bank.
This is another discounted designer store also owned by Nordstrom, but you will find some different deals (such as flash sales) and even different products, so it's definitely worth checking out.
---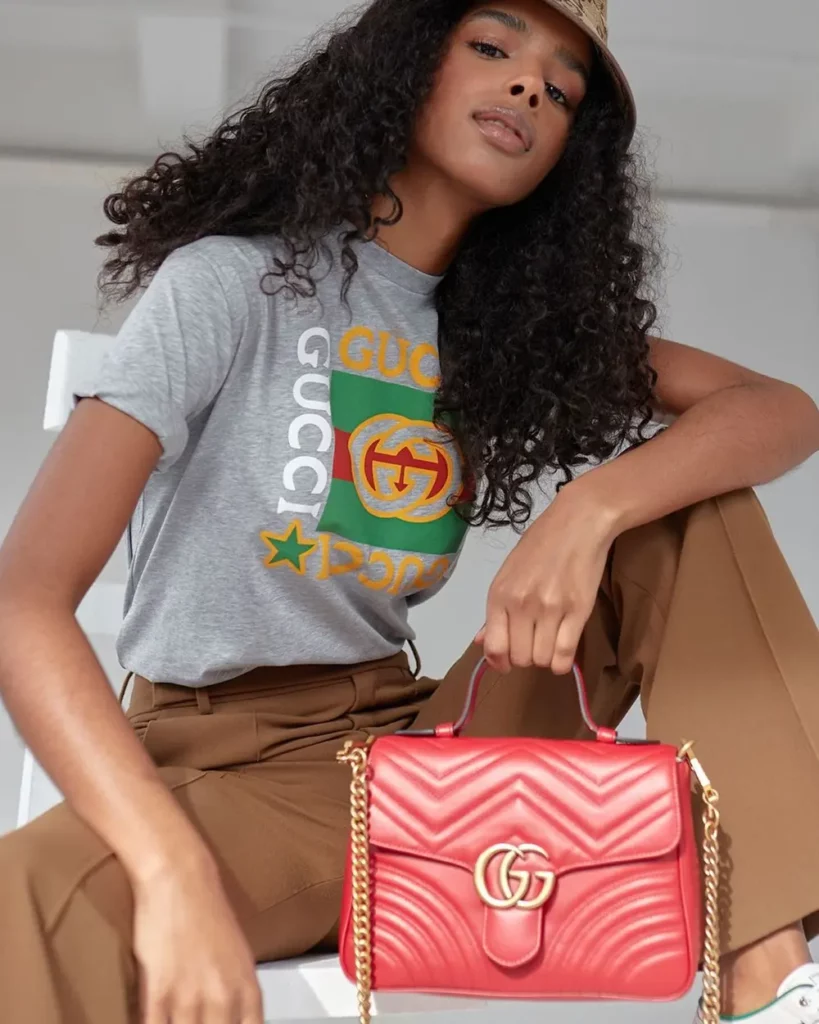 Size range: XS – 4XL (men) and 2XS – 2XL (women)
Gilt has clothing and accessories for women, men and even kids at prices you won't feel guilty about. It also carries home goods and decor from top-name designers!
You do have to create a free account to get access to their deals, but it's well worth it. With hundreds of designers, you'll never run out of new finds!
---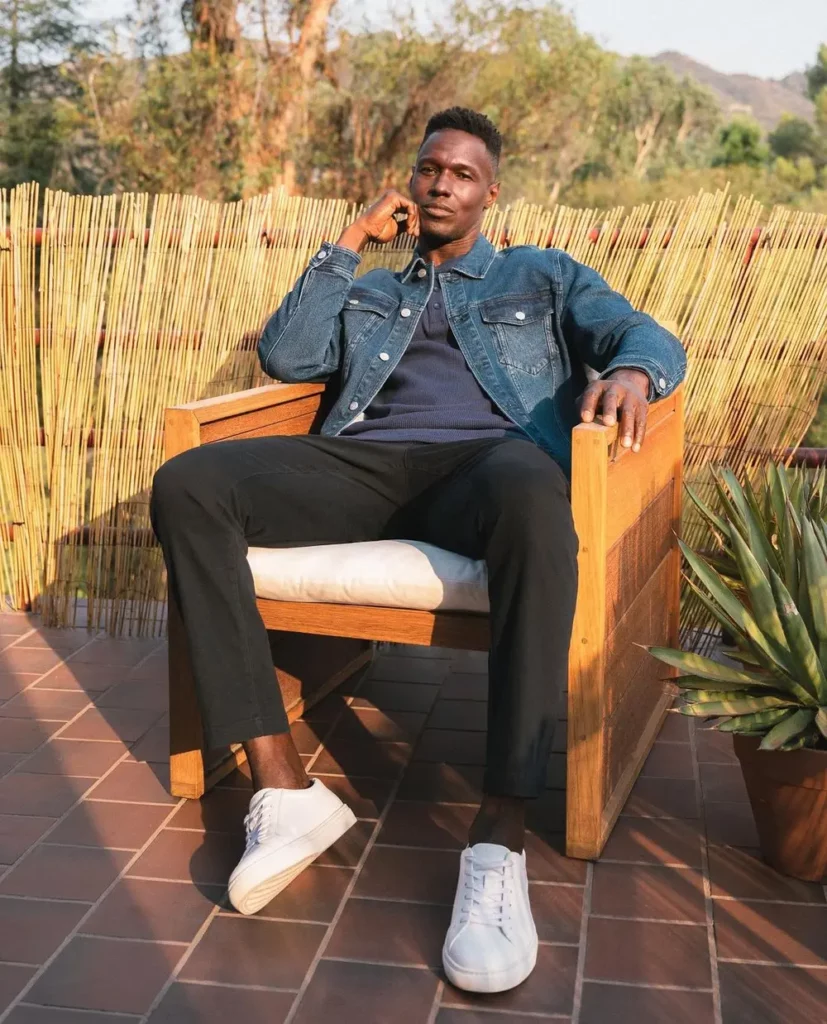 Average Price: $15 – $6
Size range: S – 3XL (men) and XS – 3XL (women)
New Republic sells clothing, accessories, and shoes for men and women at affordable prices. Their pieces have a modern yet classic look to them, perfect for looking chic on a budget.
They have a few different brands to shop from right now, with a lot more coming soon!
---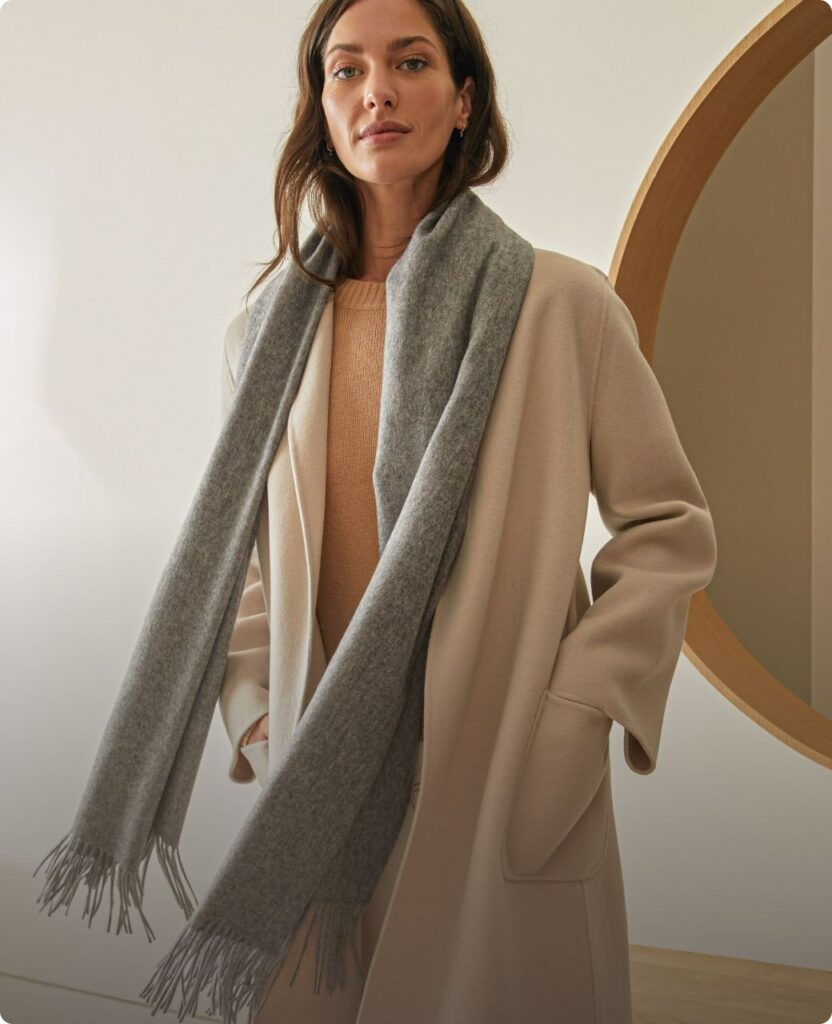 Average Price: $25 – $200
Size range: XS – XL (men) and XS – XL (women)
If you're all about designer quality and don't care about the labels, Italic is the store for you. Italic sources garments from the same manufacturers that create clothing for some of the top luxury brands around.
For example, you can find items made by the same manufacturer as Stella McCartney, Maje, Alexander Wang, Lululemon, and more.
Since these items don't have the designer name behind them, you can score them at much more affordable prices (aside from garments such as dresses and outerwear, most clothing is under $100 with plenty of options under $50).
They feature mainly basics, plus they have accessories, jewelry, items for the home, travel goods, kitchenware, and even items for pets.
---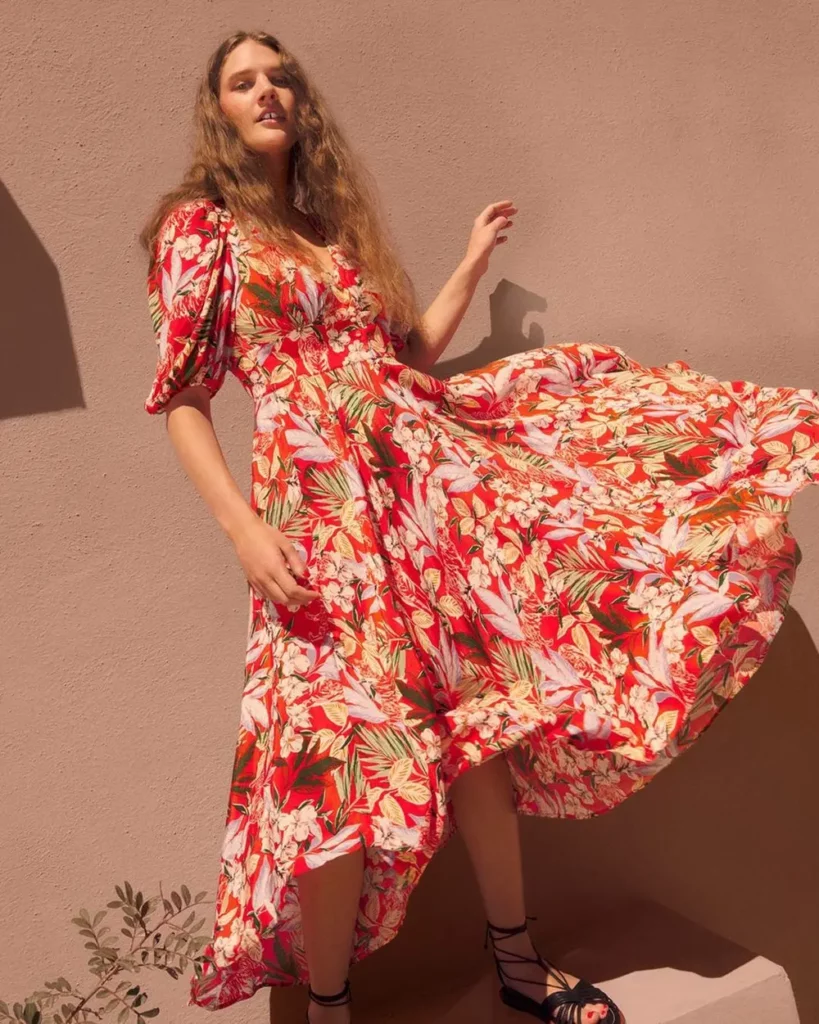 Size range: 3XS – 4XL (men) and 34 – 52 (women)
When it comes to stores like Nordstrom Rack, the Outnet is a perfect choice that can help you get that wardrobe refresh you desperately want!
They have a ton of discounted high-end designer clothes and accessories (typically over $100), but they do have some more everyday brands for affordable prices (such as Adidas). So, whether your budget is high or low, there's something for everyone!
---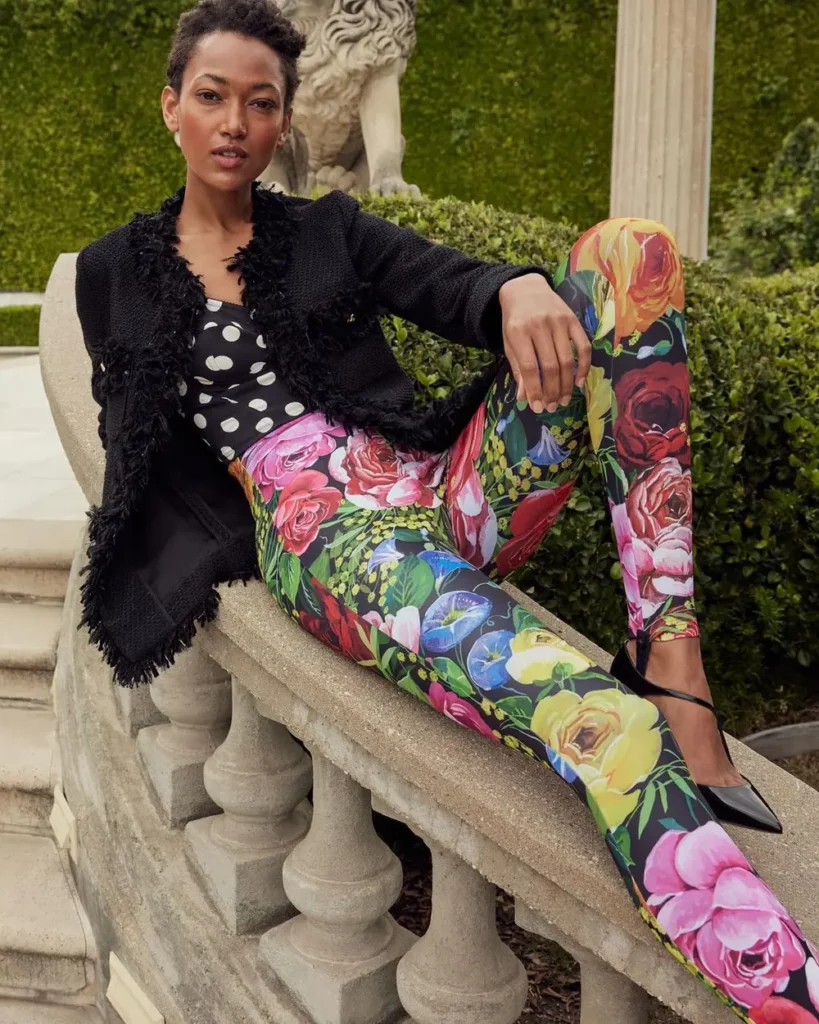 Size range: M – 2XL (men) and XS – 2XL (women)
Neiman Marcus Last Call contains loads of Neiman Marcus products at a much more reasonable and manageable price point.
They do have retail outlet stores, but if you're shopping online, you can find these deals in their sale section.
---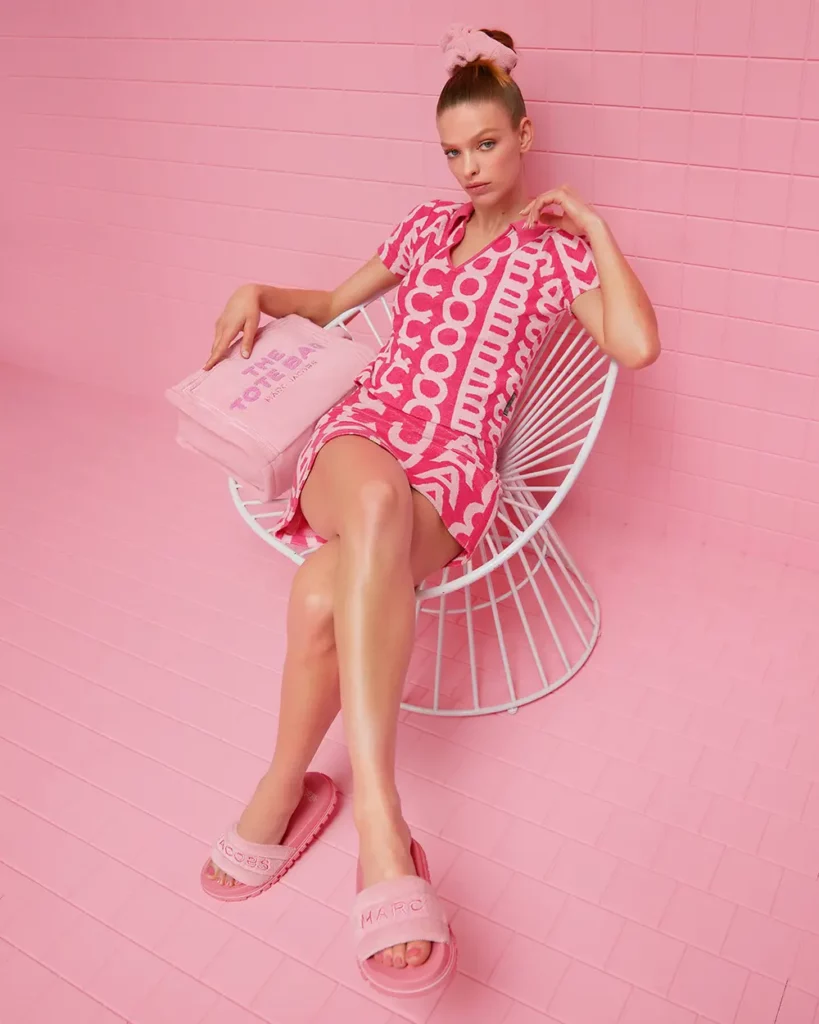 Size range: 2XS – 2XL (men) and 2XS – 2XL (women)
Who knew you could shop at the luxurious Bloomingdale's while on a budget?
Bloomingdale's Outlet won't be charging you an arm and a leg for designer products. Not only do they have great prices, they often have sales and coupons that give an additional discount! Although you can't shop their outlet store online, you can shop the clearance section that contains many of the same items (although the outlet stores have more selection).
---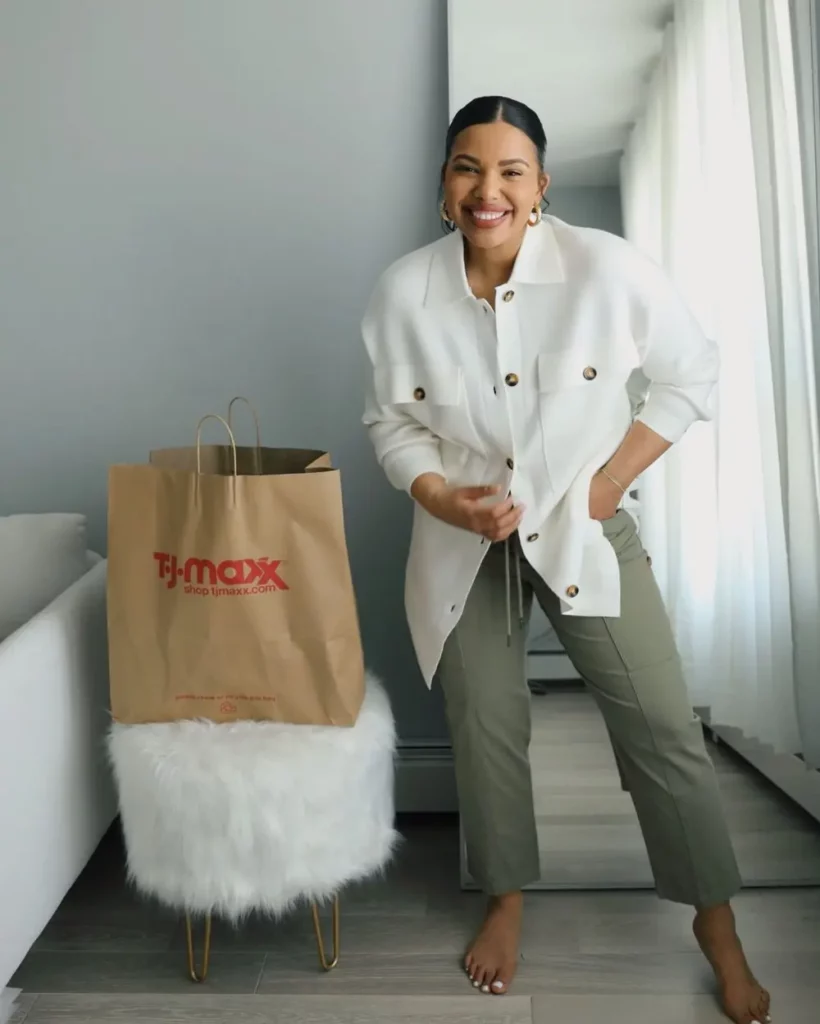 Size range: XS – 5XL (men) and XS – 2XL (women)
From home decor to classy sweaters, TJMaxx has it all. And they offer fashion and accessories on a budget, so nothing at TJMaxx will break the bank. Spruce up your closet and your home with TJMaxx.
RELATED: 17 Stores like TJ Maxx for Discounted Clothing + Home
---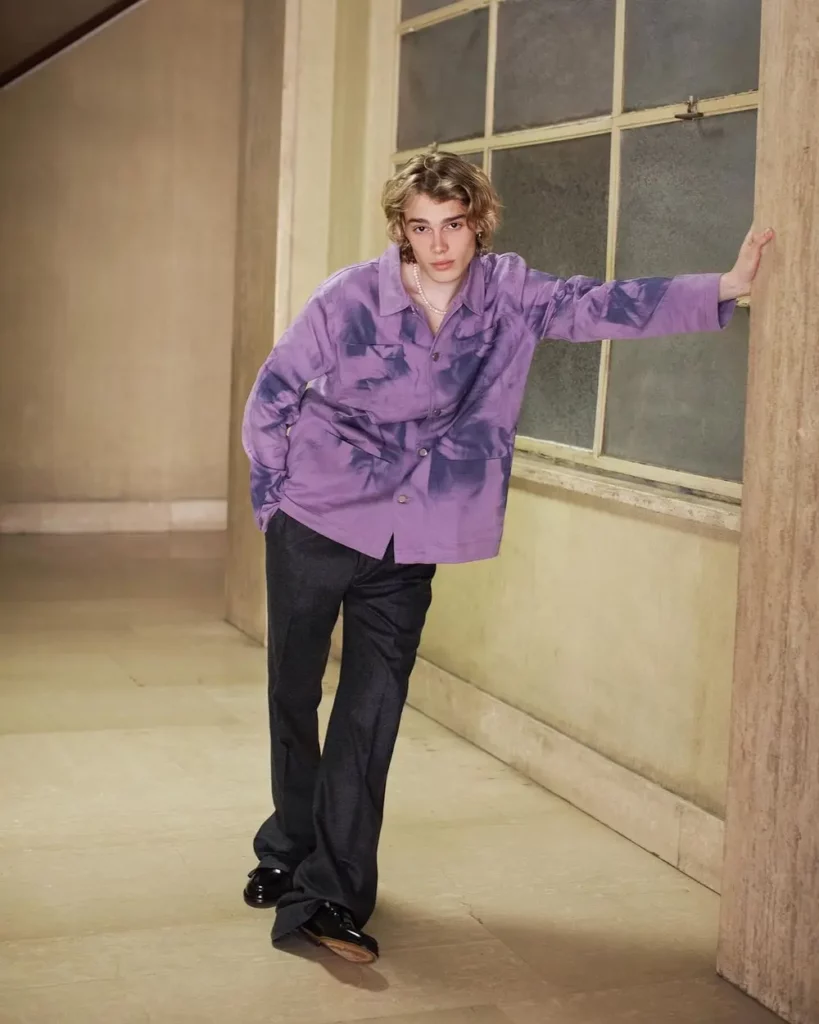 Size range: 2XS – 3XL (men) and 2XS – 3XL (women)
When searching for stores like Nordstrom Rack, Yoox is another of the top options.
Clothing, purses, suitcase, shoes — Yoox has a whole lot to choose from. Their discounted prices mean that you can own designer brand at doable prices (check out the clearance section or under $100 for even better deals)!
---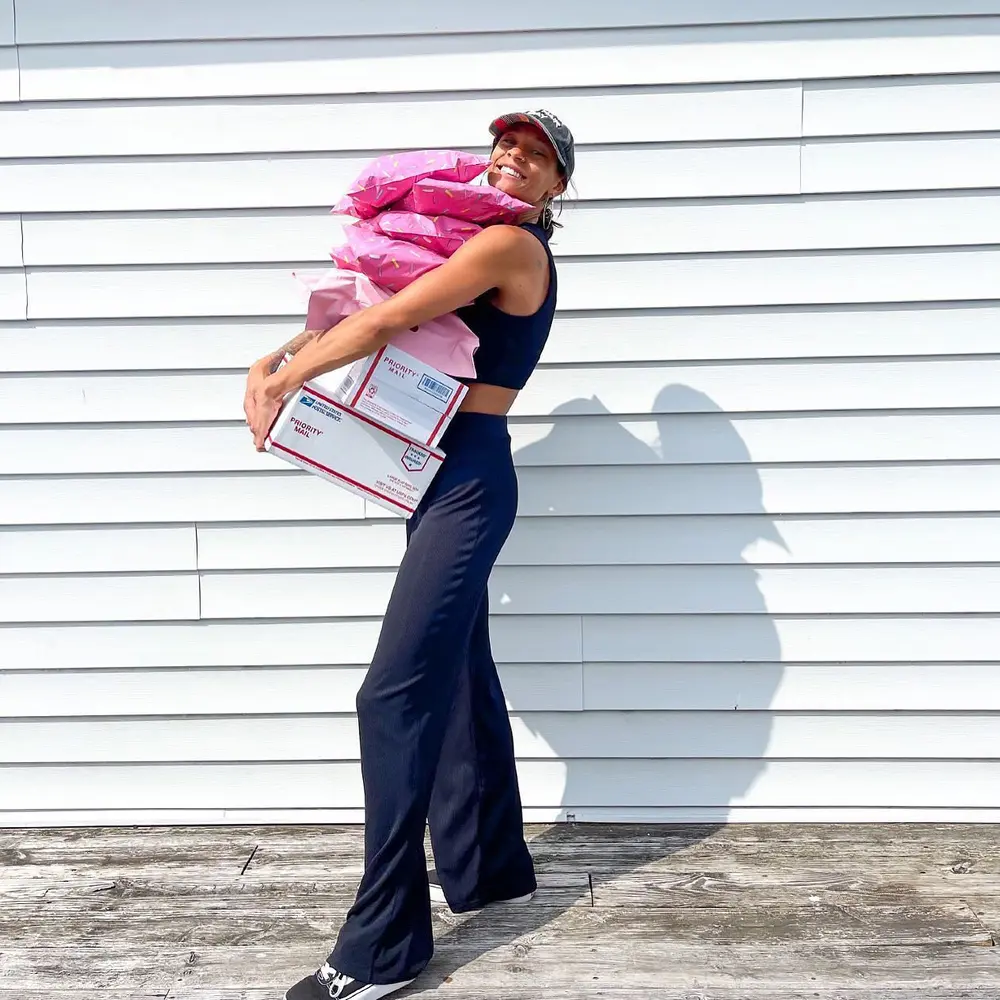 Size range: XS – XL (men) and XS – XL (women)
With Poshmark, you are able to buy all the latest in designer brands — all from your neighbors.
Users can post their own belongings on the site and set their prices. Whether you're looking to save big on a used bag or get a discount on something brand new from a reseller, you can find some great deals!
---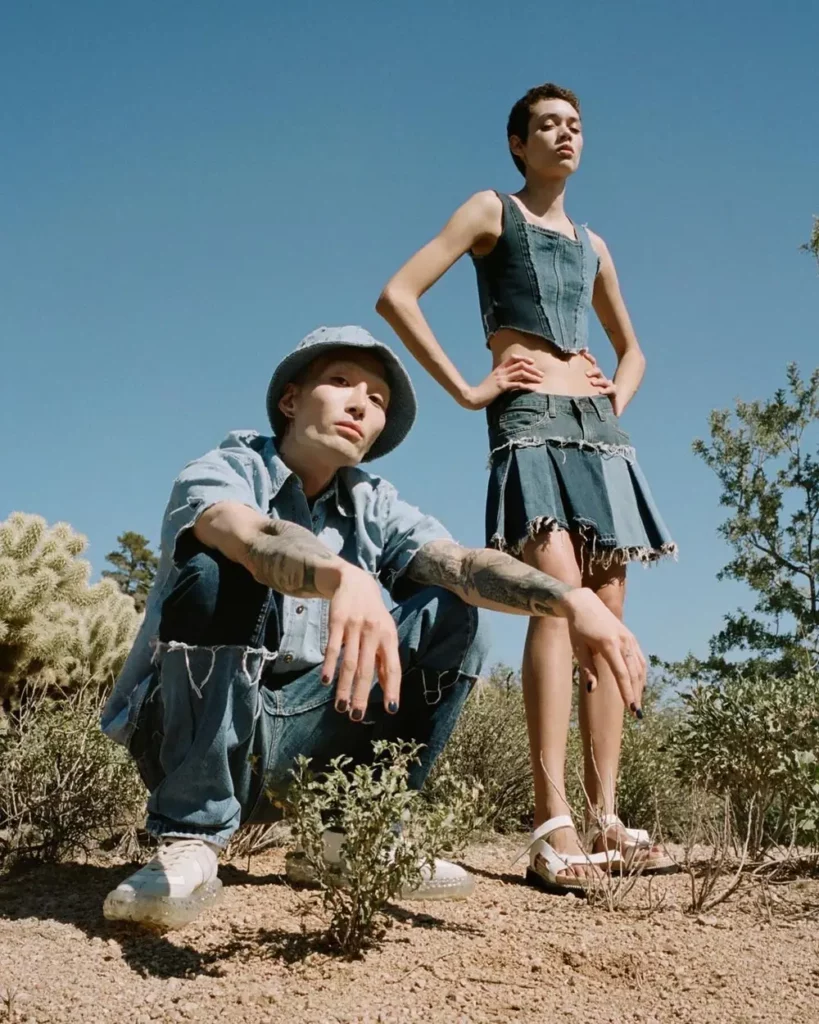 Size range: 2XS – 4XL (men) and 2XS – 4XL (women)
This designer store sells strictly secondhand items that are in great condition! This way, you can get great deals on your favorite designers while also helping the environment.
Plus, you can get a $25 credit when you sign up!
---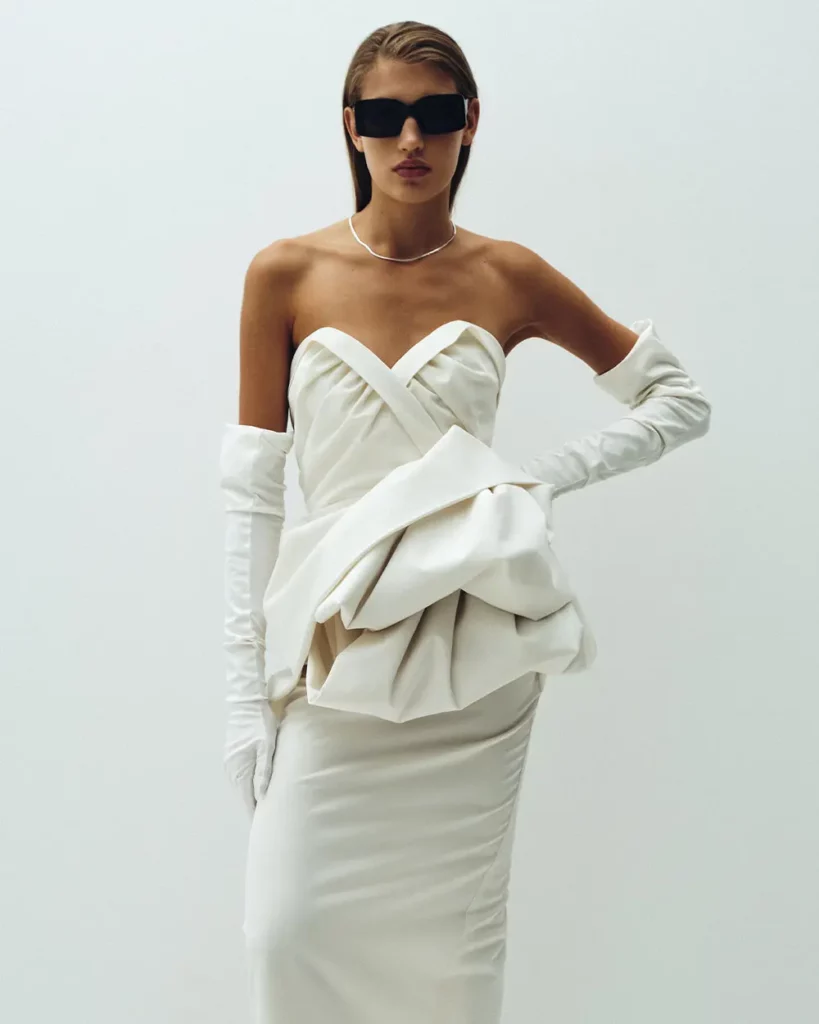 Size range: 2XS – 5XL (men) and 3XS – 5XL (women)
Farfetch has a whole variety of items, from watches to bags to sneakers to clothing. And if you're looking for deals like you can find at Nordstrom Rack, the Fartfetch clearance section is a great place to look!
High fashion, low prices — does it get better than that? They also have a pre-owned section where you can find great deals as well!
---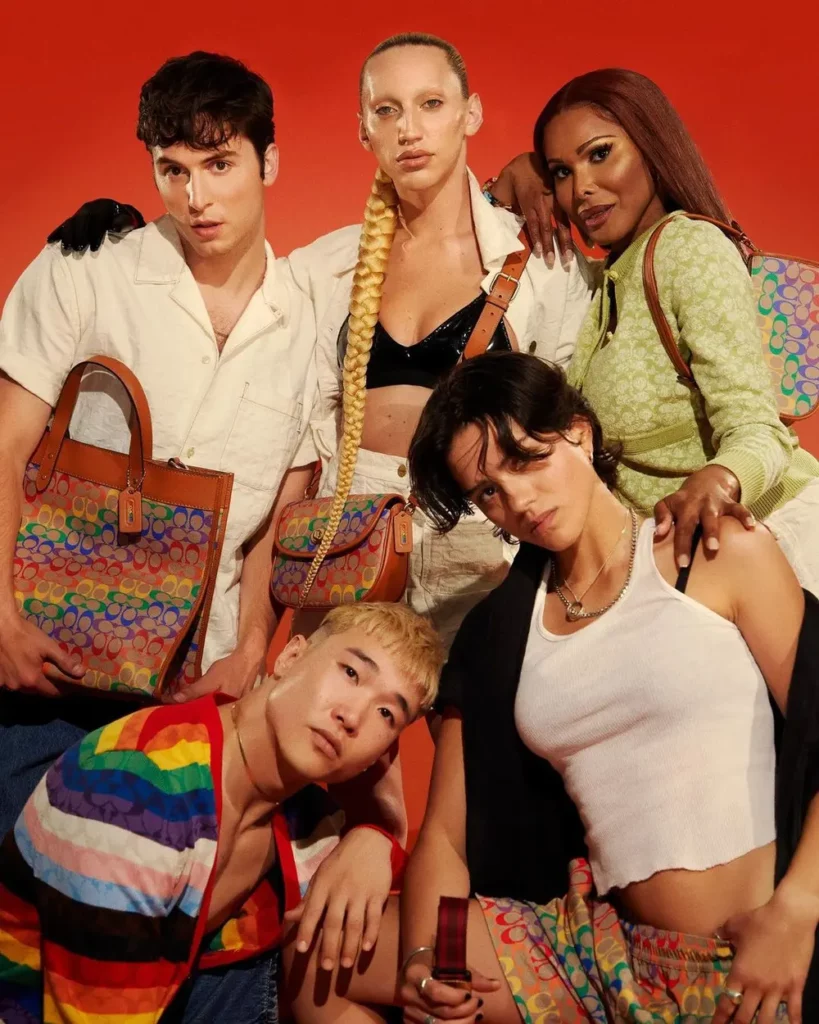 Size range: 2XS – 2XL (men) and 2XS – 2XL (women)
If you love Coach bags and other products, you'll absolutely want to check out their outlet store. They have fantastic discounts on high-quality items (many of them being 60% off or even higher)!
Now, you can get that adorable bag you want or give a gift without the hefty price tag.
UP NEXT: My Coach Outlet Reviews