If you're like me, shopping for new skincare products is actually really fun—especially if you're trying a product that's been getting lots of traction thanks to social media.
Even though sometimes products don't work out (let's not even think about the money aspect), part of finding the perfect skincare routine is trial and error.
So today, we're going to find out if Starface—a skincare brand that's been making the rounds on the socials—is worth it or not.
Keep reading this Starface reviews to see if this skincare brand will have you seeing stars! 
What Is Starface?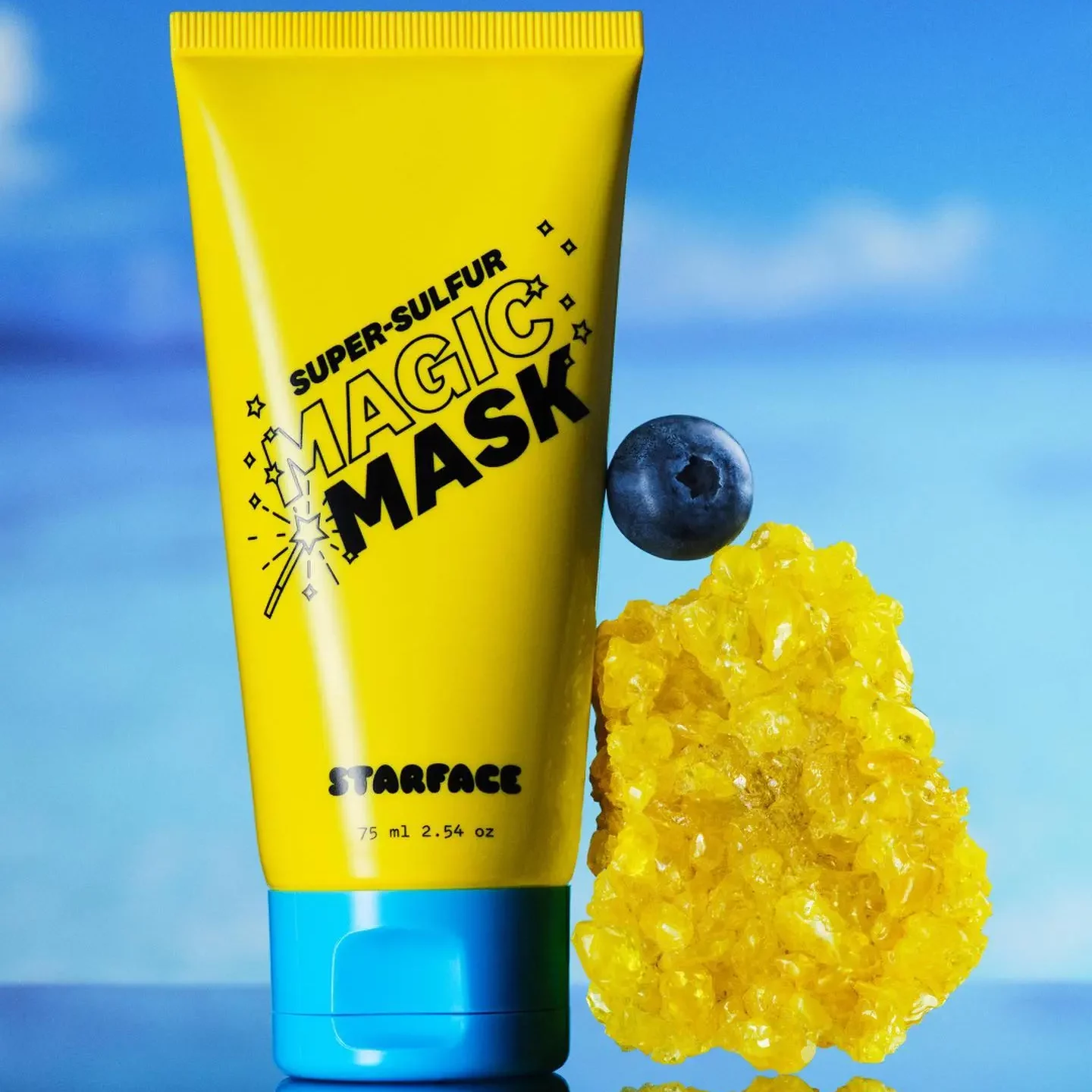 Starface is a skincare brand founded in 2019 by former beauty director Julie Schott. 
Starface was created to appeal to a younger crowd in an attempt to make skincare fun and shameless—and it totally worked.
Primarily known for its star-shaped pimple patches, Starface is a growing skincare company that's fun, quirky, and edgy.
Is Starface Legit?
Yes, Starface is a legitimate company! The brand has many reviews from real customers and a big social media following, plus has been featured in several large publications. 
Though a relatively new company, it's clear that Starface's landing in the beauty industry has definitely left an impressive-sized crater (yes, I will be sticking with the space theme). 
Starface Reviews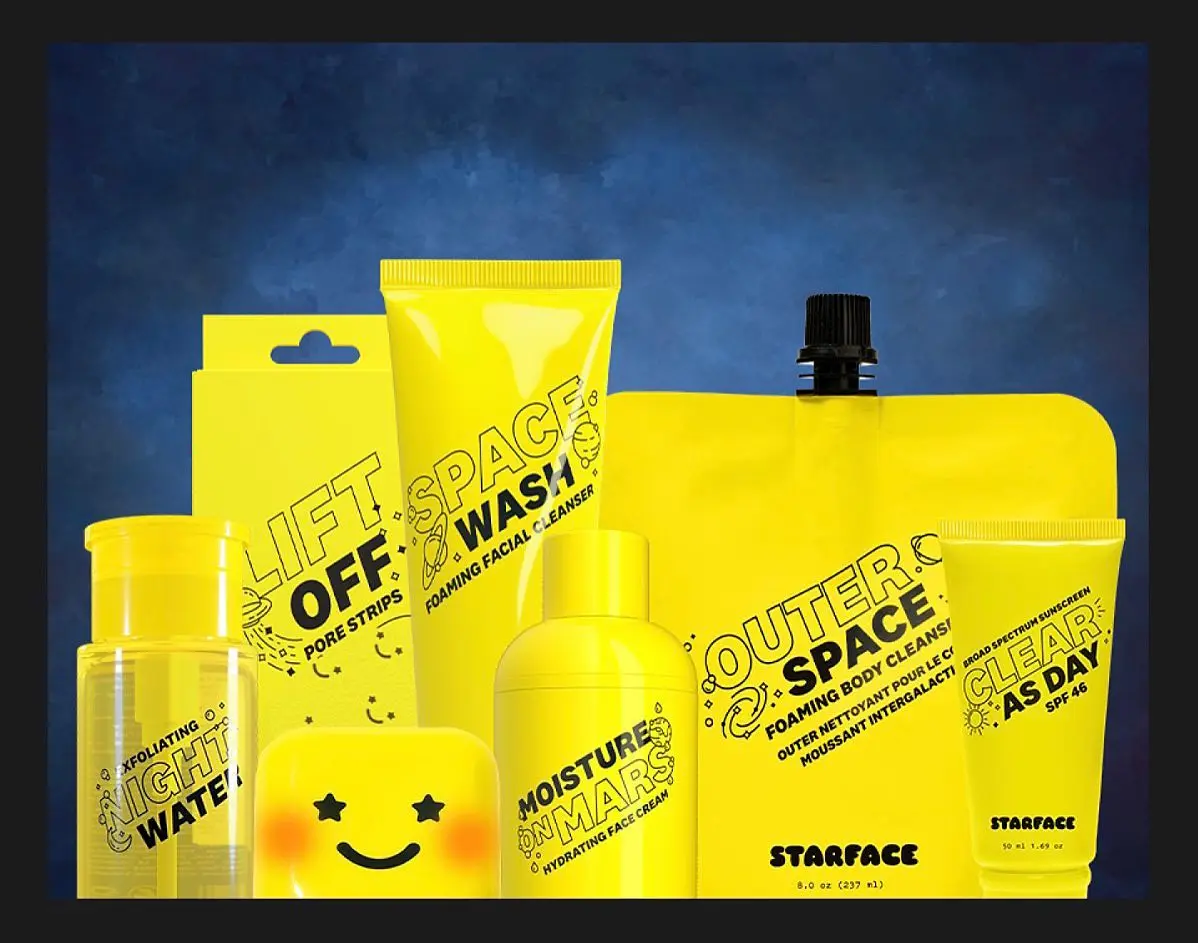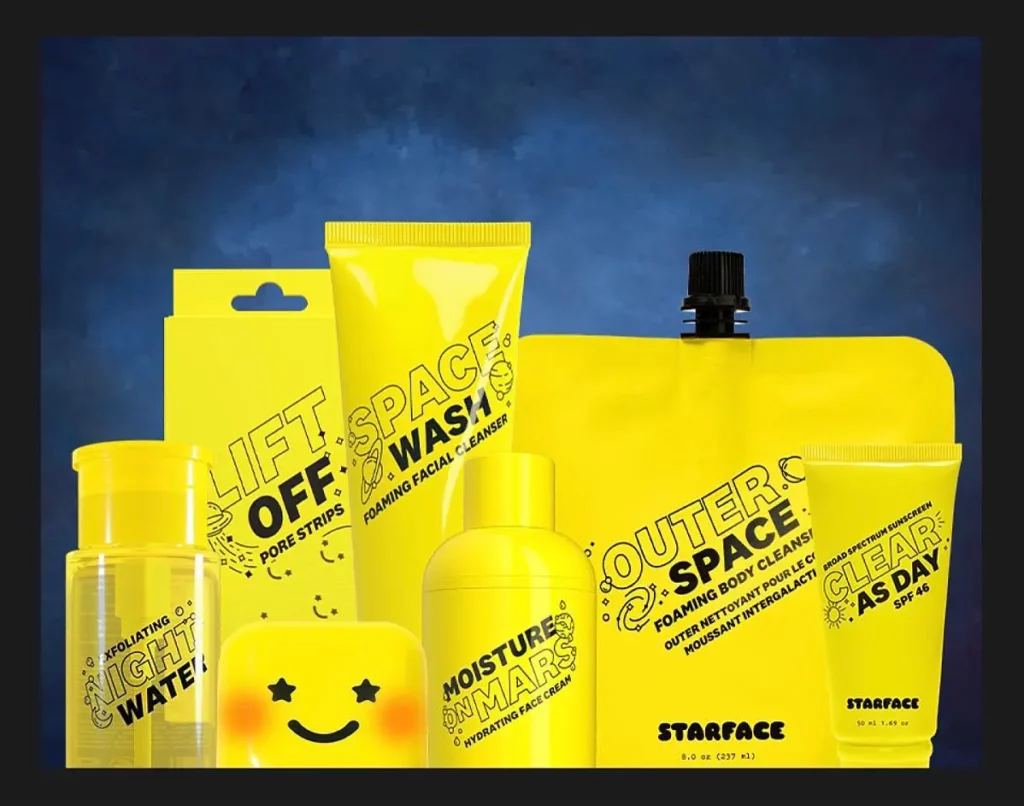 Overall: ★★★★ 4 stars
In general, Starface has great reviews across the board. Not only is the packaging cute and completely on-theme with the brand, but many customers also love the products and would definitely recommend them.
There's nothing too bad to say about Starface, but there seems to be a general consensus that you're paying a bit more for the aesthetics rather than the quality of the product.
Some customers think the patches are too thin and come off easily. Of course, everyone has different skin, so these patches might not work for everyone the same way.
Price: ★★★★ 3.8 stars
Since we're on the topic of price, Starface offers products—including bundles—all under $52, with prices starting at $5.99.
As mentioned before, you're definitely paying a bit more for the aesthetic and packaging of Starface products. As far as marketing goes, Starface products look like they were meant to be advertised via social media platforms (which isn't a bad thing).
With that being said, there's nothing that sets these products apart formula-wise that justifies its pricing in comparison to other skincare brands. Specifically, Starface pimple patches are pricier—albeit far less boring-looking—than other pimple patch brands, but have the same or similar ingredients.
Products: ★★★★ 4 stars
Although known for its pimple patches, Starface has a small collection of other products as well (enough to make a basic skin routine). 
The brand has all the basics except for a toner, but Starface does offer a cleanser, sunscreen, moisturizer, and more products that have been wonderfully rated. 
And of course, Starface offers star-shaped pimple patches in multiple packs of different colors. If you're interested in checking out all of Starface's products, you can view the full list here.
Ingredients: ★★★★★ 5 stars
Starface is a vegan and cruelty-free brand, and the company uses some awesome ingredients in its formulas to soothe and heal the skin.
Some of the ingredients Starface uses include hydrocolloid, willow bark extract, sage leaf, holy basil, and more!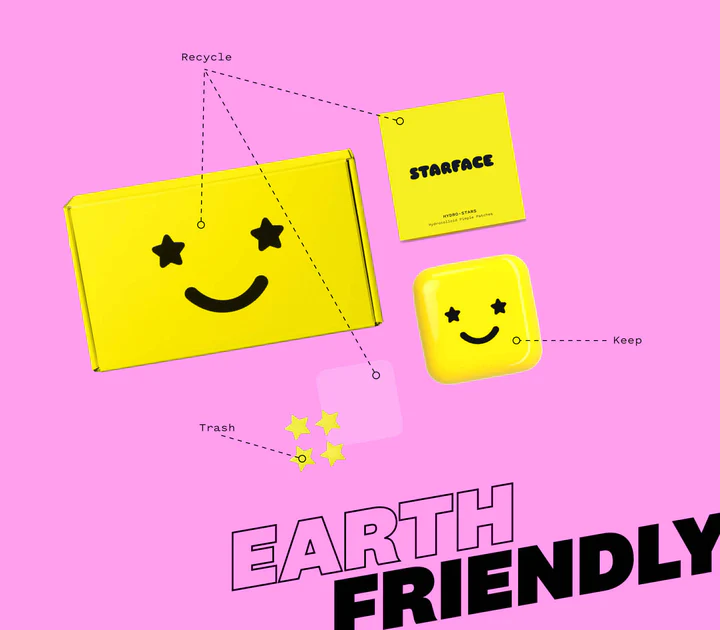 Starface's best-selling product, the Hydro-Star pimple patches is made of 100% hydrocolloid.
If you're unfamiliar with hydrocolloid, it's basically a compound that's moisture-retentive and clinically proven to improve the appearance of pimples overnight by absorbing fluid and reducing inflammation.
The patches—which are cut into the cutest little stars—acts as a barrier not just from outside bacteria, but any of your fingers that like to pick at your skin. It's also a plus that the stars make you look super cute and adorable.
This particular pack of Hydro-Star patches come in a pack of 32 and are packaged inside a refillable yellow compact with a mirror inside for your convenience.
With all that being said, if you want to look like you have a pretty constellation on your face, the Hydro-Star pack can be yours for $14.99!
---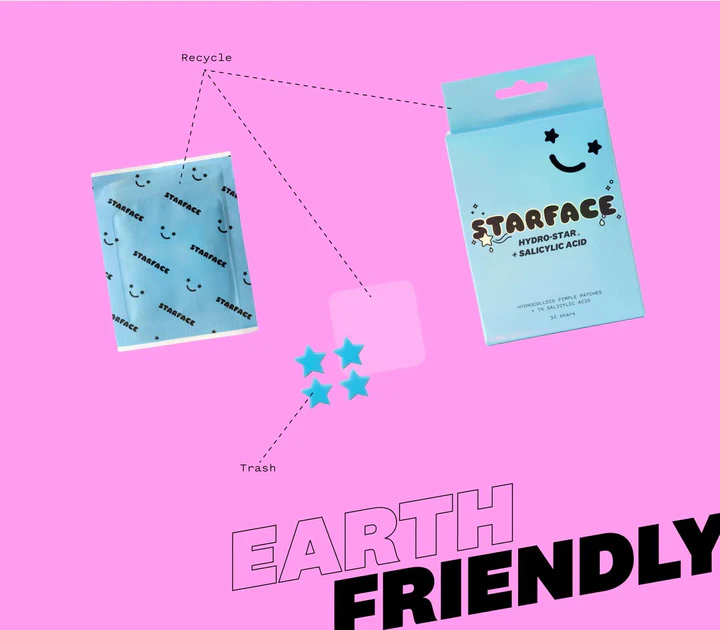 Much like the original Hydro-Star pimple patches, the Hydro-Star + Salicylic Acid pimple patches are also made with 100% hydrocolloid along with 1% of salicylic acid.
Salicylic acid is a superstar in the skincare world as it helps dissolve dead skin cells to unclog pores and treat deeper acne.
These stars are blue rather than the original yellow, and this pack also comes with 32 patches for $12.99.
The Hydro-Star + Salicylic pack has solid reviews from customers, but many users don't see much of a difference from the original stars. In fact, a lot of users actually prefer the original!
---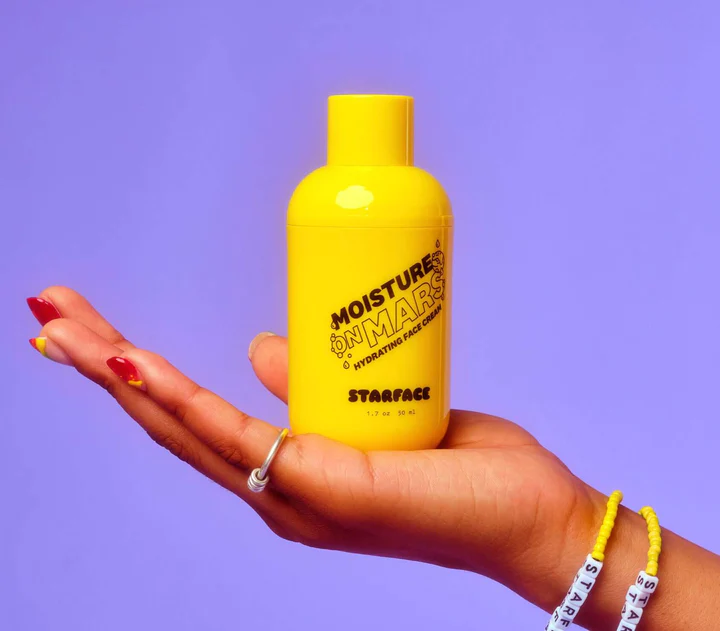 This Starface moisturizer is a hydrating cream meant to soothe skin damage and dryness.
Made with ingredients like aloe vera, holy basil, and sage leaf, this moisturizer can be used in the morning and night—or whenever your skin needs a little pick-me-up!
A bottle of Moisture On Mars is $12.99, and users can't stop raving about how absorbent it is and how soft it makes their skin feel.
---
Return Policy
For sanitary purposes, Starface does not offer returns on items that have been opened and have been used and are non-defective.
However, if you received the wrong item or if there is a defect, you have 30 days to contact Starface's customer service.
Further inquiries about returns and exchanges must be brought up with Starface's customer service team.
FAQs
Do Starface pimple patches work?
Starface pimple patches are made of 100% hydrocolloid, which is the same ingredient used in other pimple patches. Many customers love the Hydro-Star pimple patches, but some products react differently to different skin types.
Where is Starface based?
Starface is headquartered in Wallingford, Connecticut.
Is Starface vegan?
Yes! Starface is a vegan beauty brand that includes a lot of plant-based ingredients that work beautifully on the skin.
In Conclusion
So, is Starface a mission accomplished, or did it not quite hit the mark?
Honestly, Starface is a good brand to try out—there's nothing more assuring than good reviews and good press, after all!
Not only will you look ultra adorable with their signature stars on your face, but you can expect your pimples to be beamed up and away by the time you take those patches off.
RELATED: 22 Best Clean Beauty Brands Worth Buying
Starface Alternatives