Let's face it: wrinkles are inevitable. What some may not know, though, is there are lots of factors other than age that can cause wrinkles like sleeping posture, genetics, sun exposure, and pollutants.
Though we're all about loving our bodies and embracing the aging process, who said we can't hack the system a little bit?
That's why today, we're going to be talking about Sio Beauty patches, silicone-based face patches meant to prevent and reduce wrinkles. 
But are Sio Beauty patches worth the price? Read our Sio Beauty reviews to find out!
What Are Sio Beauty Patches?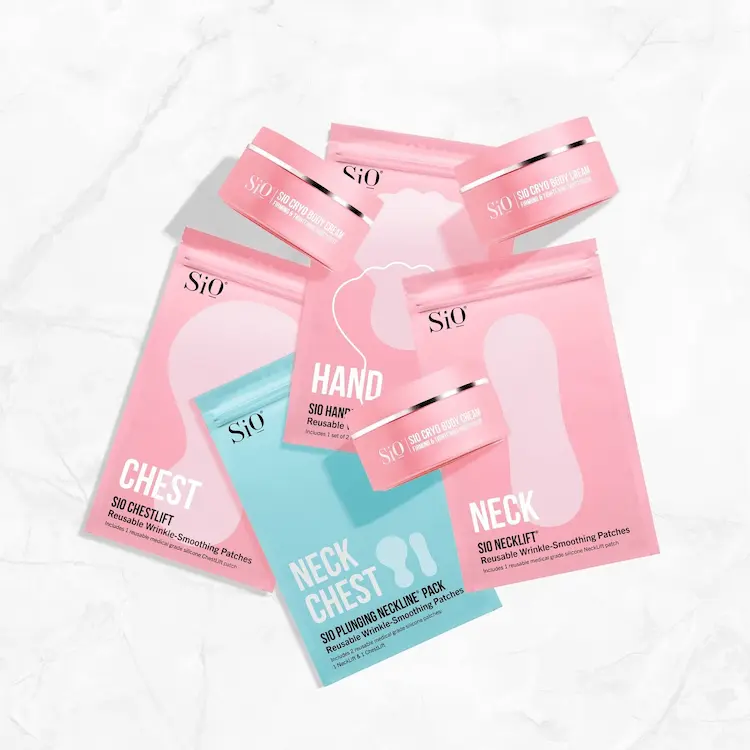 Sio Beauty patches are silicone-based, reusable patches meant to prevent wrinkles and leave skin feeling hydrated and plump. 
Sio Beauty offers patches for the chest, neck, hands, lips, forehead, and eyes.
The brand was founded by entrepreneur Gigi Howard and has been around
Their patches took over 180 prototypes, 2 clinical trials, and 4 years of development to get just right.
Are Sio Beauty Patches Legit?
Yes, Sio Beauty patches are legit. Sio Beauty has been featured in major online and physical fashion, beauty, and pop culture publications and news. 
Sio Beauty Patches Reviews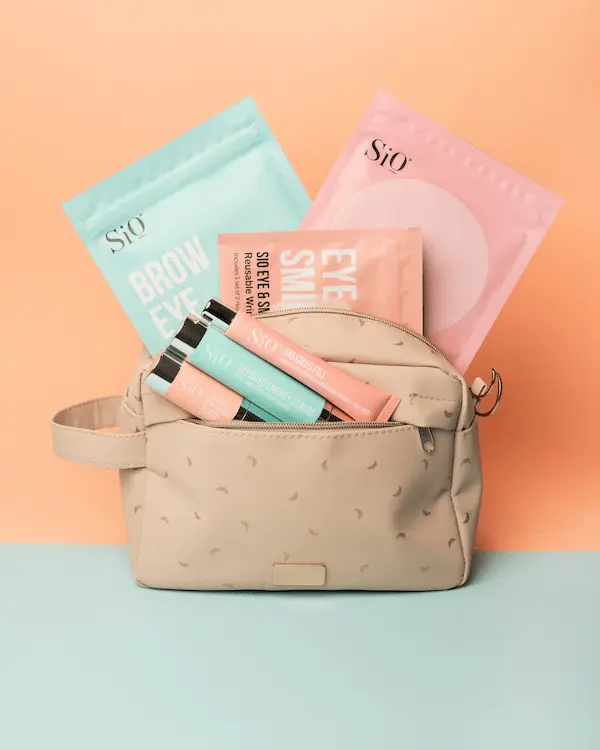 Overall: ★★★★ 4 stars
Generally speaking, users of Sio Beauty Patches like the product enough and see some great temporary results after use!
These patches are said to be reusable up to 10 times, but most customers seem to get 6 or 7 uses at most. 
Additionally, though the Sio Beauty Patches get the job done, one critique customers share is that the patches don't stick well when the skin has a moisturizer on, so users often have to sacrifice or change parts of their skin routine.
Price: ★★★★ 3.5 stars
These patches definitely don't come cheap, but at least they're reusable so it's not a one-and-done deal.
The Sio Beauty Patches range from $28 to $50 for patches meant for specific areas, but Sio Beauty also offers patch sets, like the Wrinkle Rescue Pack, which is $75.
With these prices, spending to maintain a Sio Beauty Patch routine definitely adds up, so some customers only buy their fix when they're able to. You can also subscribe for recurring shipments of your favorite patches to get 10% off.
How It Works: ★★★★★ 5 stars
Sio Beauty Patches are made of 100% medical-grade silicone, and the process that makes these patches work their magic is called occlusion.
Basically, occlusion occurs when the silicone and skin meet. Occlusion draws moisture from lower skin levels to the top, which allows the skin to hydrate itself, thus making the skin plump and firm.
Further, the gentle compression from the patch smoothes down existing wrinkles and prevents future wrinkles from forming.
Now that reviewed some of the general information, let's dive into some products!
What Customers Are Saying
To learn more about how Sio Beauty Patches work, we looked at real customer reviews and gathered some of the most important information you should know.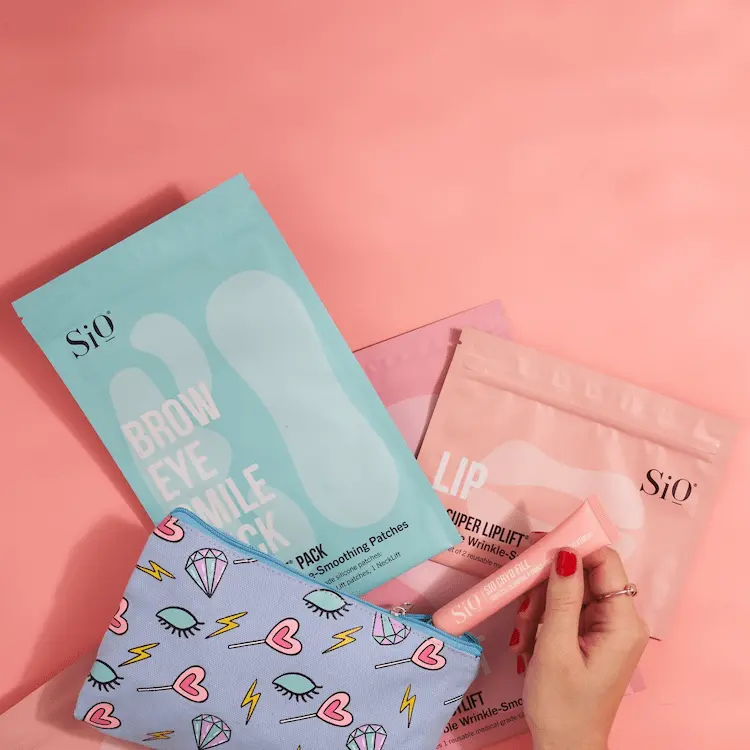 Here's what customers are saying:
The patches are a godsend and work after just one use
The patches don't reach up to ten uses (but get pretty close)
Shoppers love the variety of patches for different body areas
It's a bit overpriced, but many people are willing to pay for wrinkle-reducing results
The Browlift patch is trimmable to match the size of your forehead
The Chestlift patch is amazing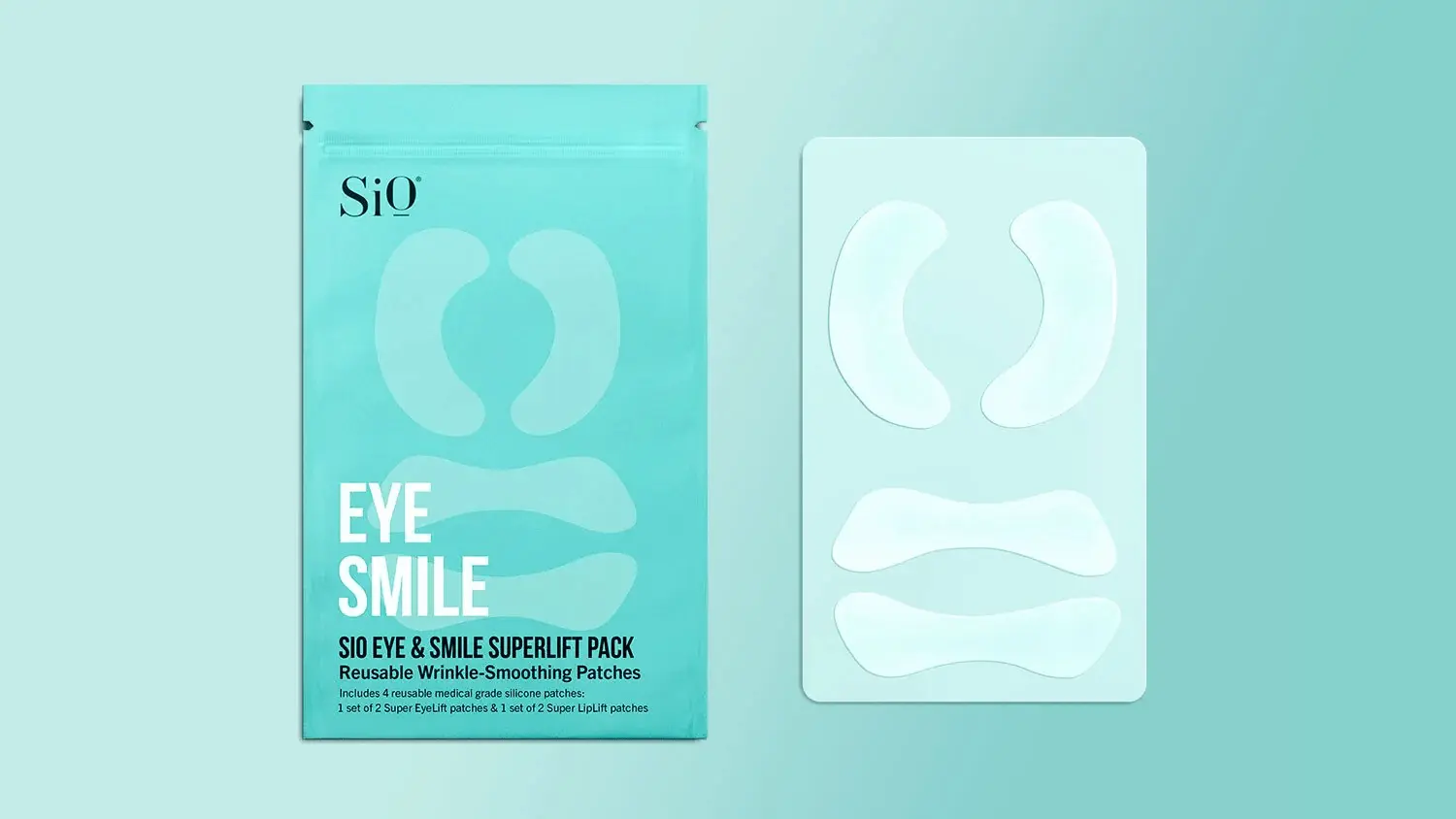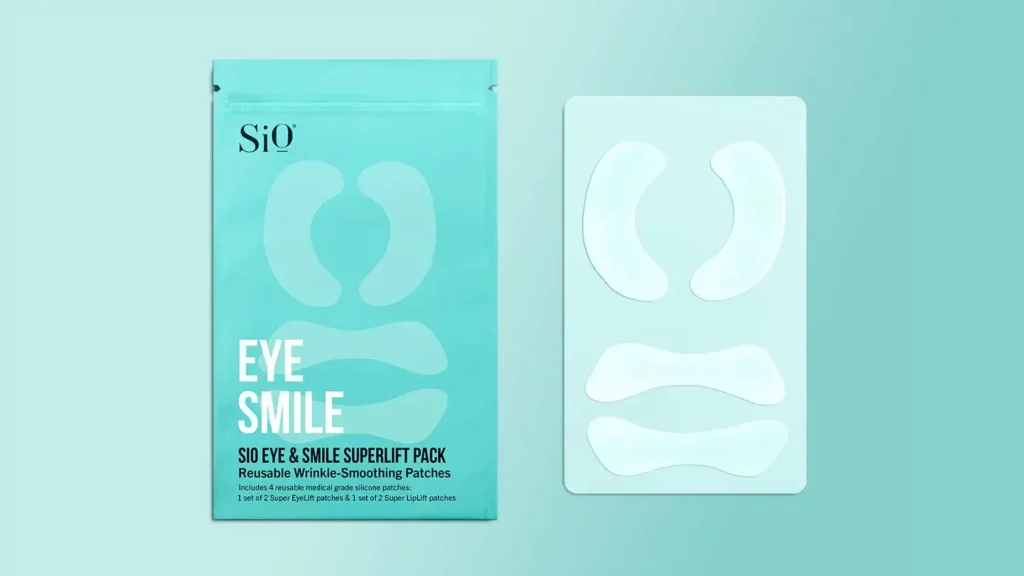 Sio Beauty's Eye & Smile 4 Pack includes 2 Super Eyelift Patches and 2 Super Liplift Patches all for the price of $45!
Cast those crows' feet and lip lines away using the gentle compression of these patches that maintain a smooth and flat surface on your skin.
Customers love this pack, especially the eye patches. Not only does it help reduce wrinkles while sleeping, but users share that they wake up feeling so refreshed with no puffiness under the eyes.
Results are definitely noticeable, albeit temporary, but users love how the patches make them feel and that they're reusable.
---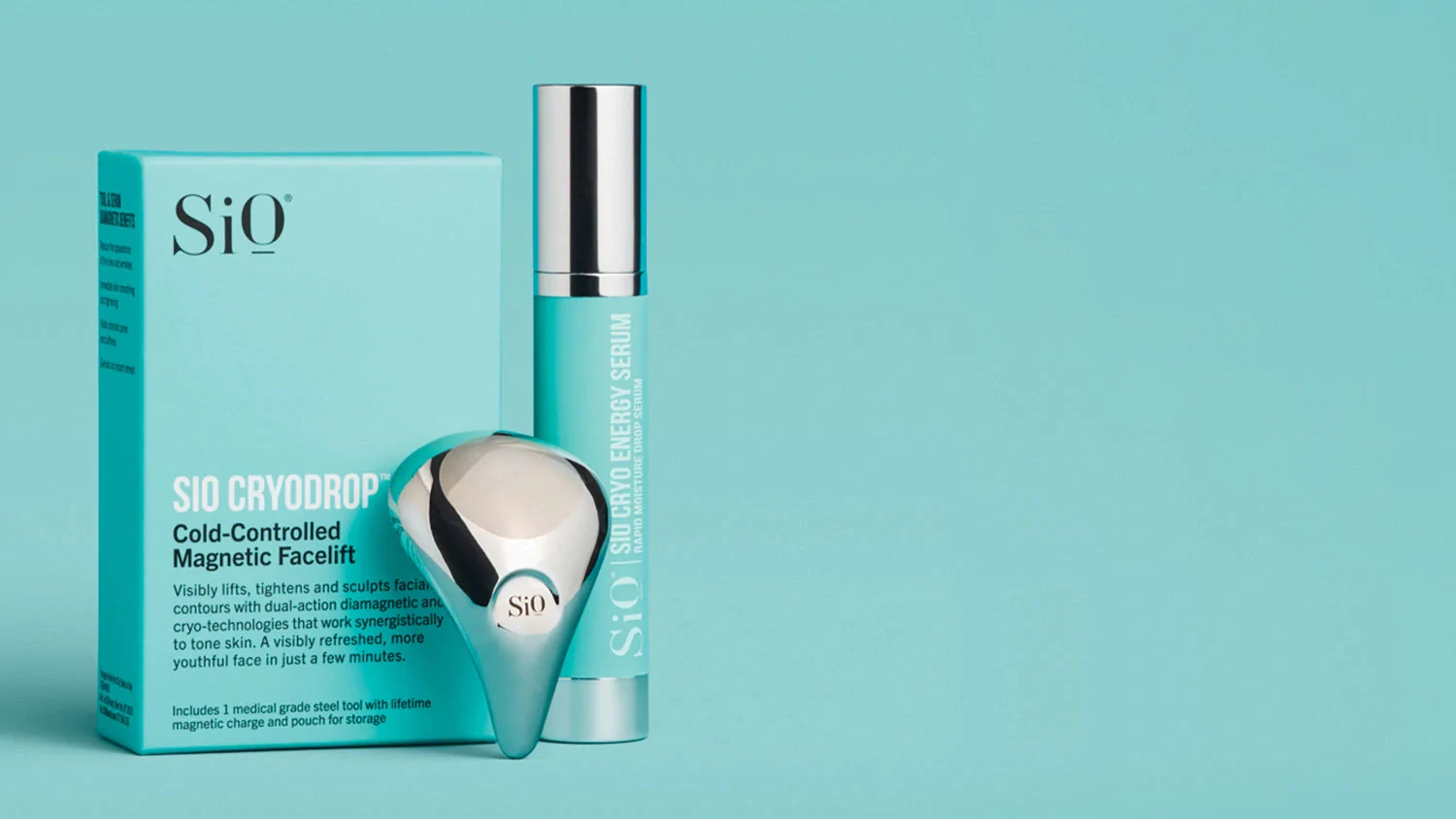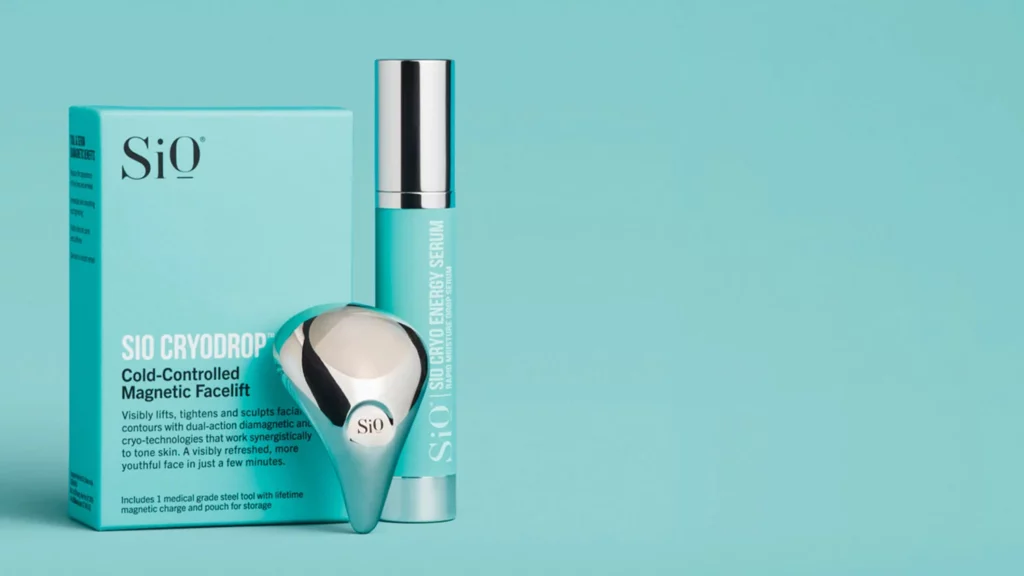 Not a skin patch but a skin tool, Sio Beauty's award-winning Cryo System is a neat gadget that sculpts and massages the face using cold therapy.
The benefits of cold therapy include reducing puffiness, reducing redness, reducing the appearance of fine lines and wrinkles, and tightening the skin.
The Cryo System is priced at $135 and also comes with an energizing serum to use with it, and customers absolutely adore this tool and use it in the morning and at night!
---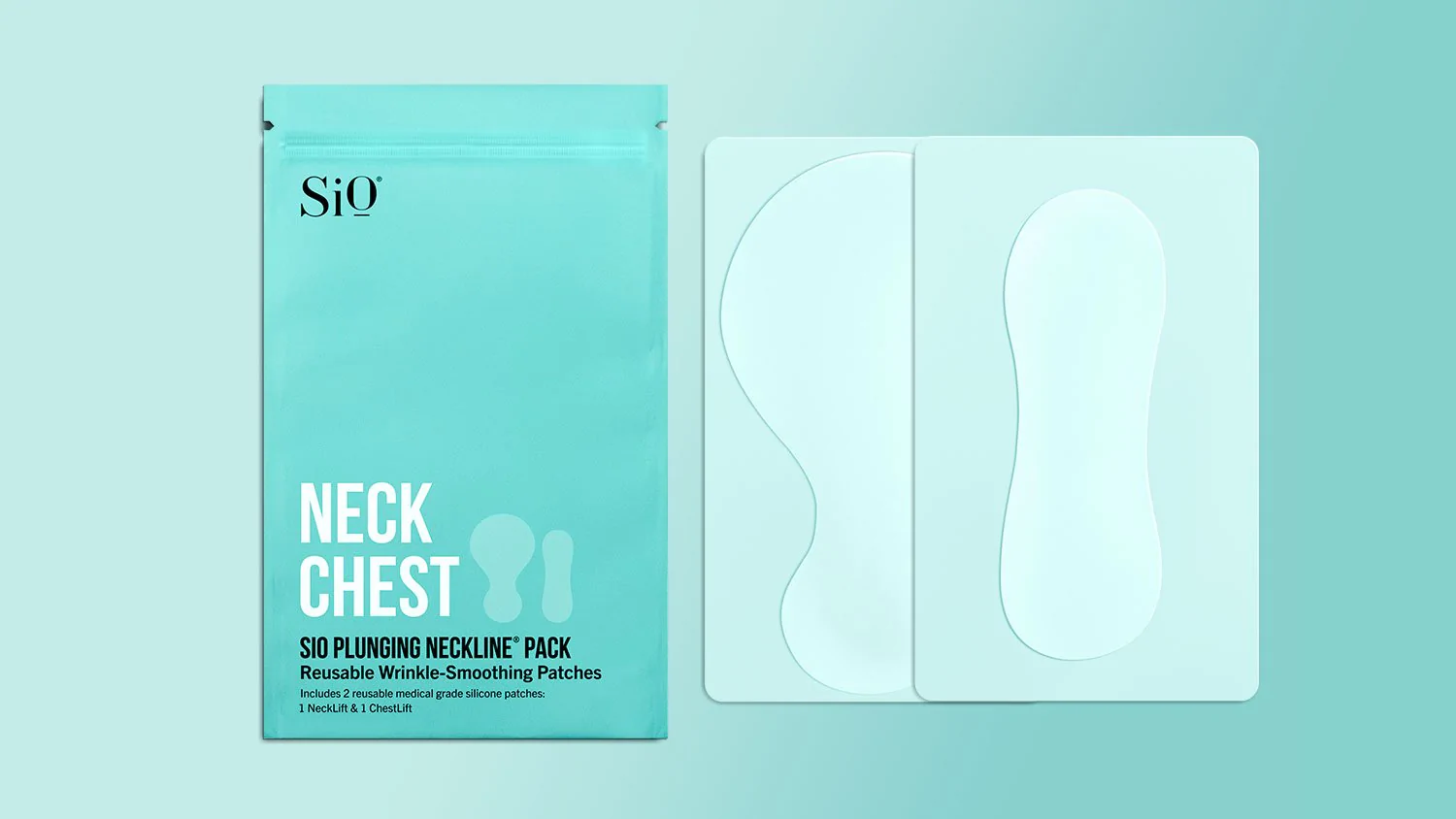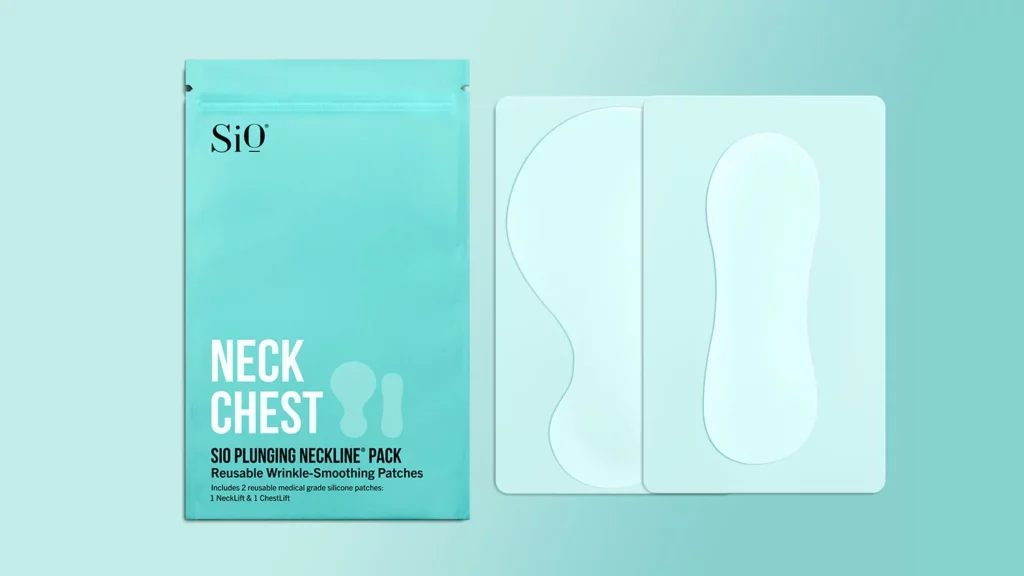 This award-winning pack includes a Necklift Patch and a Chestlift Patch. Treat these tough spots from the comfort of your own home and see results in just a few hours!
This Plunging Neckline Pack is priced at $50, which some customers say is a bit overpriced, but judging from the stellar results users are reporting, it seems to be worth it.
Sio Beauty users praise how quickly results showed and loved that they were able to reuse the patches.
The only minor complaint is sometimes the patches don't stick very well to the neck and chest, so users have to make sure the area is cleansed properly, and that they sleep on their back.
---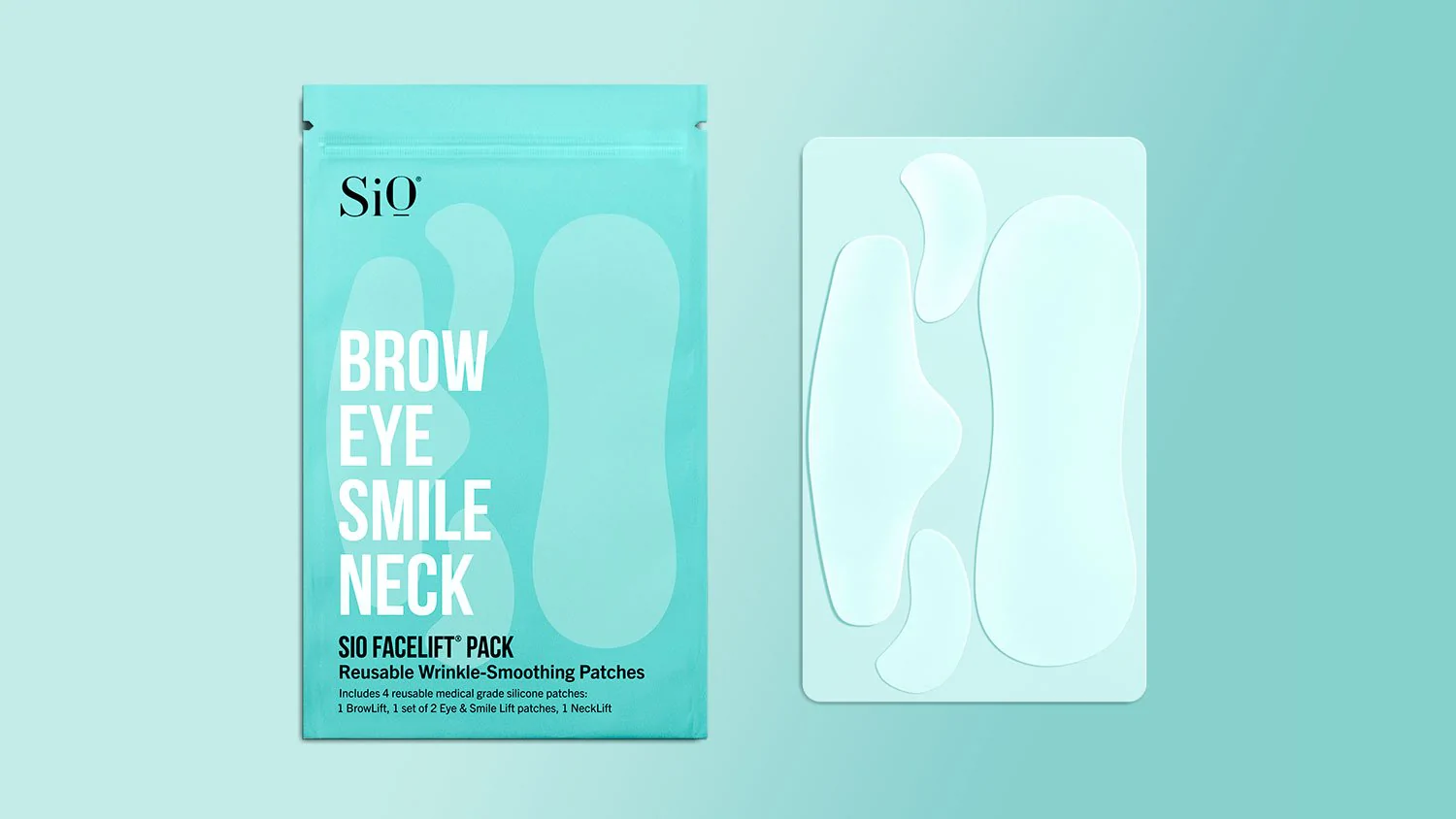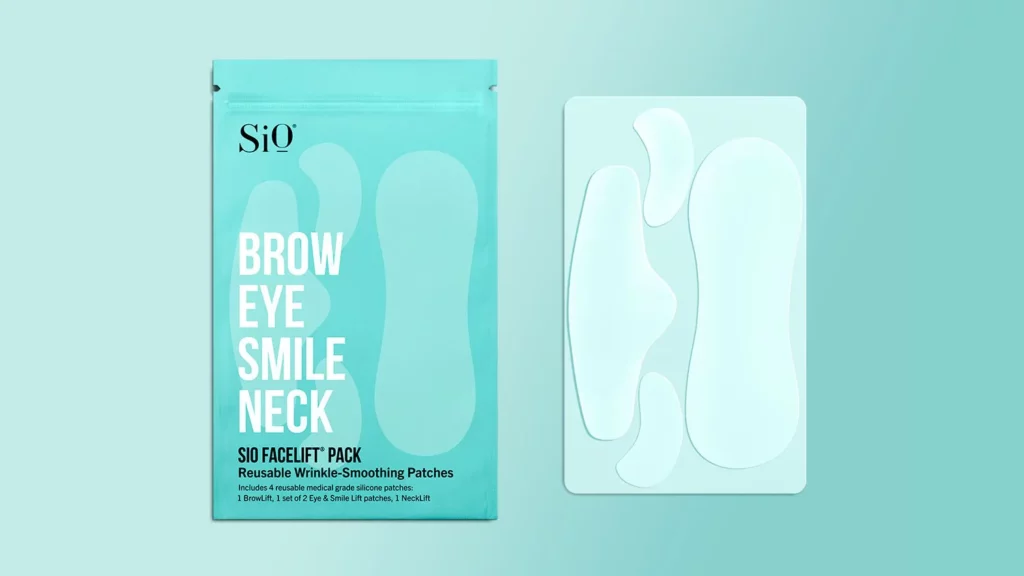 This super pack includes one Browlift Patch, one Necklift Patch, one Eyelift Patch, and one Liplift Patch to cover the whole face area.
Priced at $55, this is a great pack to reach all problem areas at once!
Generally, customers loved this Facelift Pack, but others had trouble with having the patches stick, and other users noticed that the patches did not last ten times as advertised.
---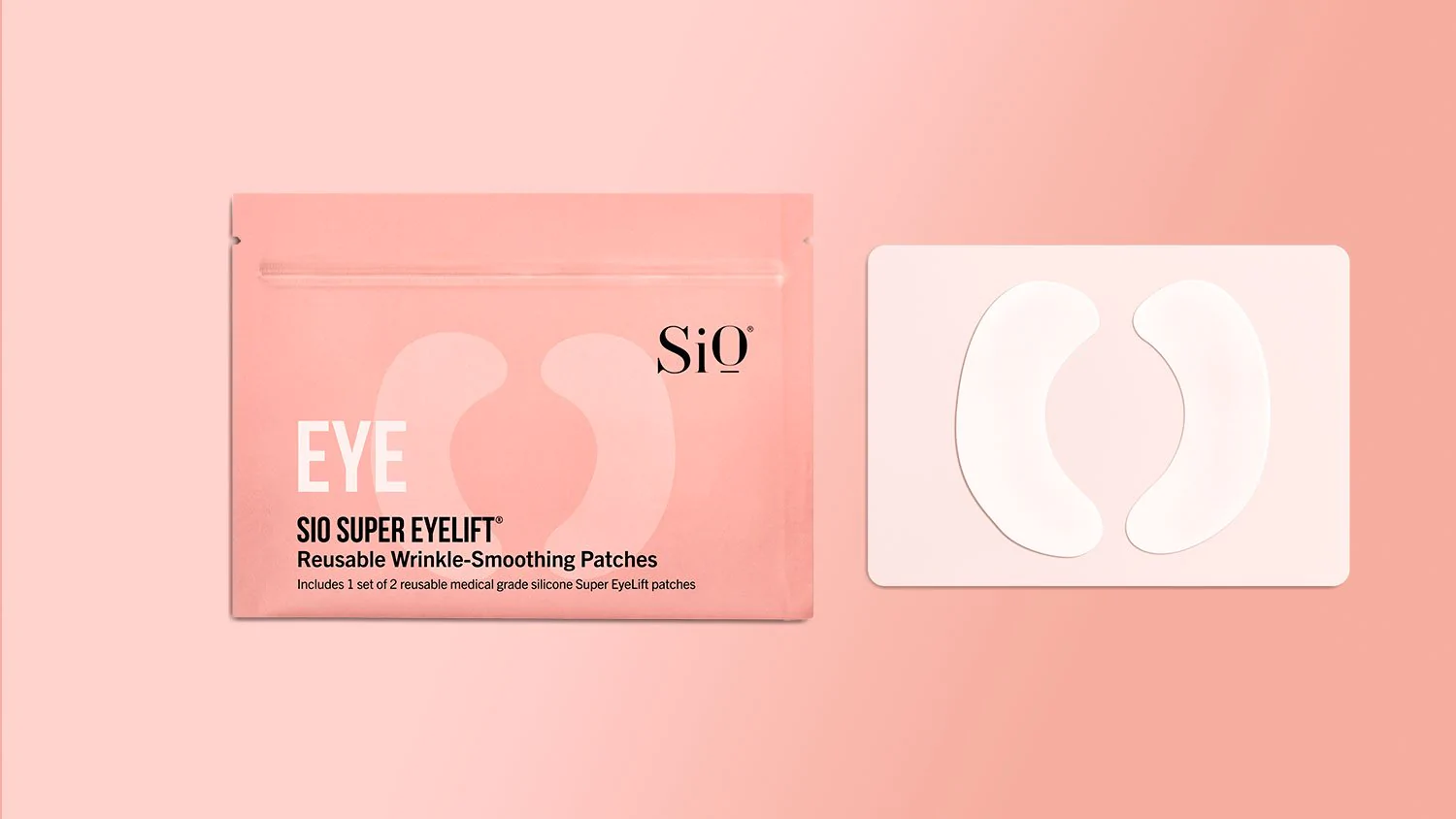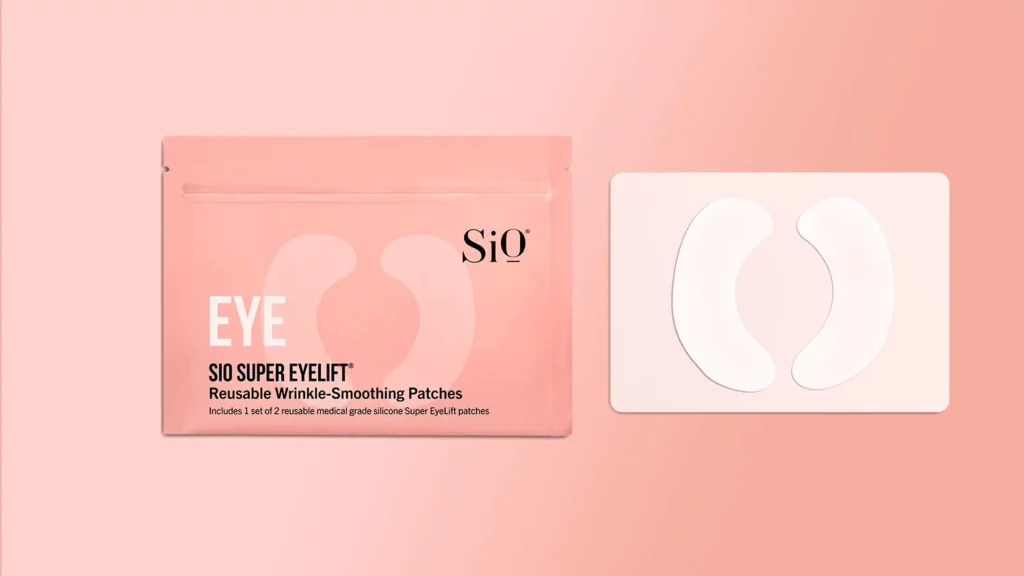 These Super EyeLift Patches target the top of the brow all the way to the inner crease of the eye, making for a more thorough treatment.
These patches are priced at $38 and many users said they noticed a huge improvement overnight after just one use.
Sio Beauty emphasizes the skin has to be cleansed very well for the adhesive on the patch to activate and work to its fullest potential, so it's important to follow directions so that you get the most out of your patches!
---
Return Policy
Sio Beauty has a 30-day return policy from the original purchase date. If you're unhappy with your products, Sio Beauty will happily cover return fees and refund you promptly.
Unfortunately, initial shipping fees are non-refundable, and when returning Cryodrop items, there is a 20% restocking fee.
In Conclusion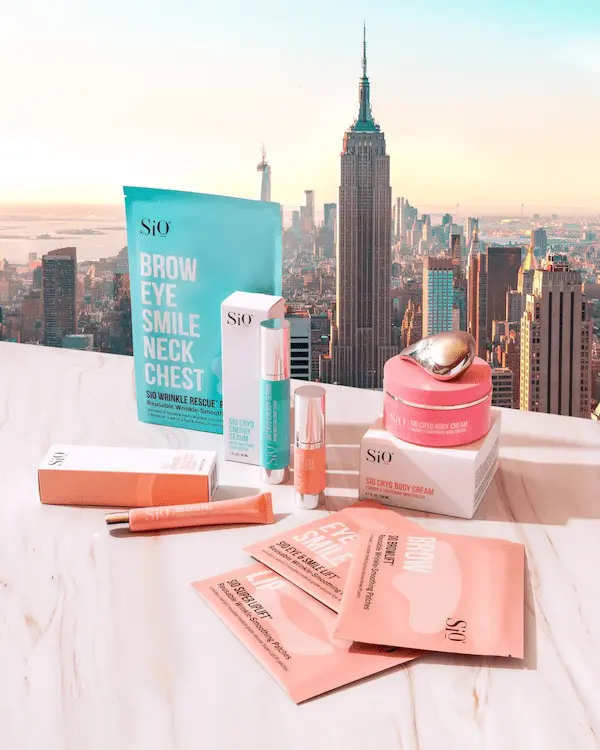 So are Sio Beauty Patches worth it? Yes, we think it's worth checking out! Everybody skin's is different and will react differently to certain products, but we think everyone deserves to feel like their best selves, with wrinkles or without!
With such an easy return policy, there's really no harm in trying out Sio Beauty Patches, and who knows? You might even fall in love with them.
Sio Beauty Patches Alternatives
If you're looking for something similar to the Sio Beauty Patches, here are some good alternatives:
FAQs
Do Sio Beauty Patches work?
Generally speaking, yes, they do work. These patches definitely aren't a cure-all and the results are temporary (you have to use them regularly), but they definitely do smooth our wrinkles and fine lines.
Where can I buy Sio Beauty Patches?
How long does it take for Sio Patches to work?
You can notice the results immediately! Depending on which patch you're using, users noticed results from the Eyelift Patch immediately, while users noticed results from the Chestlift Patch hours after.
How long do Sio Patch results last?
According to the website, results can last three to four months.
Are Sio Patches good products?
Yes, Sio Patches are great products to try and definitely have awesome benefits.