Everyone is always on the hunt for one thing: finding the most comfortable underwear.
Sheath Underwear is one brand that has been receiving hype lately, offering multi-layered support for men and women. But at $20+ per pair, are they worth it?
In this Sheath Underwear review, we'll take a look at the brand's products and how the company operates from multiple angles.
What is Sheath Underwear?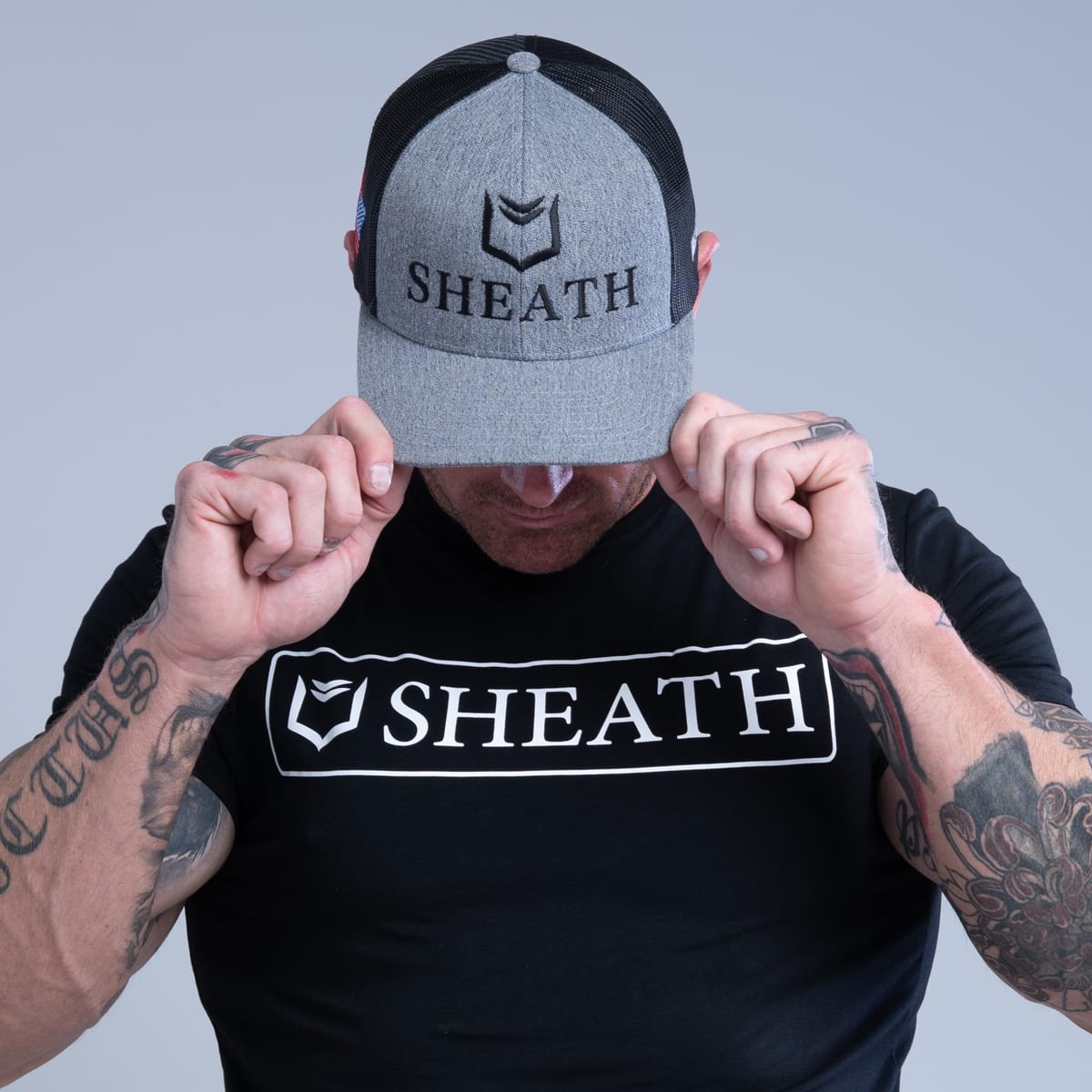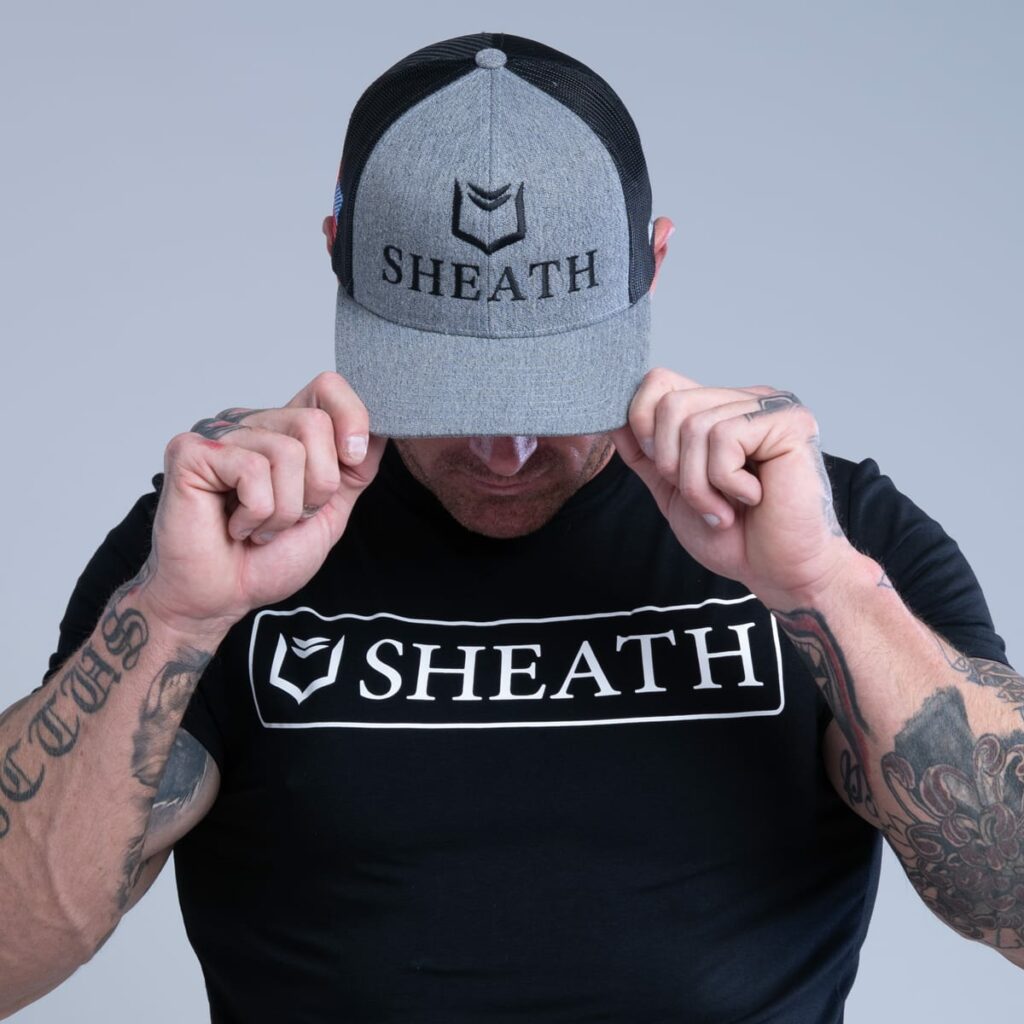 Providing men with dual-pouch support where they need it most, Sheath Underwear has made a name for itself by delivering a level of support that seems to be rarely found in underwear.
Their mission is centered around motivating and inspiring change through style, comfort, and utmost confidence.
The company claims to offer unrivaled quality that delivers the bodily support men and women need.
Although Sheath Underwear markets to the male demographic, they deliver a decent variety in their catalog for men and women alike.
Their underwear costs $20–$40 per pair depending on the style. They do have bundle deals as well as a sale section, but this doesn't always have many discounted items available.
Sheath Underwear Reviews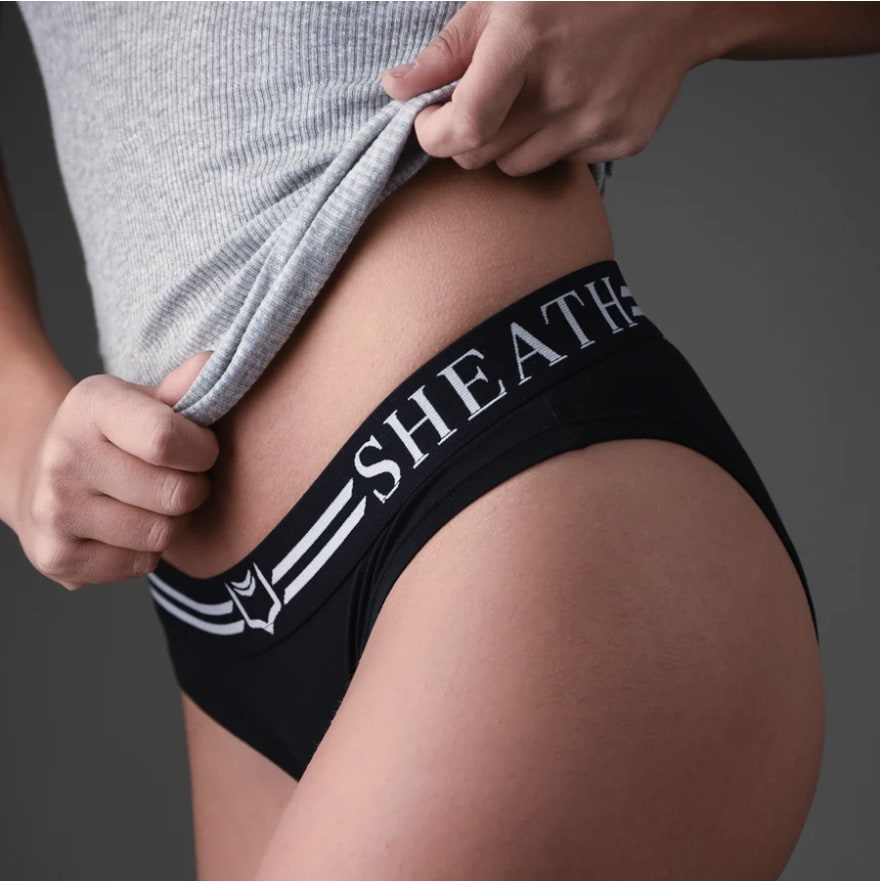 Overall Rating: ★★★ 3.75 Stars
Based on what their customers are saying, it's evident that most people love the support, quality, and style their products provide. The only issue you might come across is their customer service, which can be a downside if you need any help with your order.
Sheath's products might be satisfactory, but it looks like their customer service and order processing falls short.
Quality & Support: ★★★★ 4 stars
Does Sheath really offer the premium support that it claims?
According to Sheath Underwear reviews (mainly from men), the support is impressive. Customers love the separate pouches, large fly, and the fact that the legs don't ride up.
That being said, some shoppers who are on the longer side say that the pouch isn't deep enough. They also hold up very well, even after many wears.
Pricing: ★★★ 3 Stars
Although you can find some sales available on their website, each pair of underwear is more expensive than the norm ($20–$40 per pair depending on the style).
While they do offer good quality and impressive support, some Sheath Underwear reviews complain about the pricing and state they are still not worth the high cost.
However, if you've been struggling to find the right pair of underwear, they might be worth the cost if they work for you!
Shipping & Returns: ★★★ 3.75 Stars
Orders over $150 in the U.S. and Canada qualifies for free shipping, plus they ship to many countries worldwide.
They also have a good return policy (assuming you can get ahold of their customer service). They have a first-pair guarantee, allowing you to refund or replace your first pair within 30 days of receiving them – no questions asked.
You just have to pay for return shipping.
After your first pair, they only accept unopened items for returns.
Customer Service: ★★★ 3 Stars
If you want to get in touch with the company about an issue with your order, you may be waiting a while for a response. Sheath Underwear isn't necessarily known for prompt customer service, which has been an issue for some shoppers.
Those who received the wrong size or have a simple inquiry have been left in the dark more than once.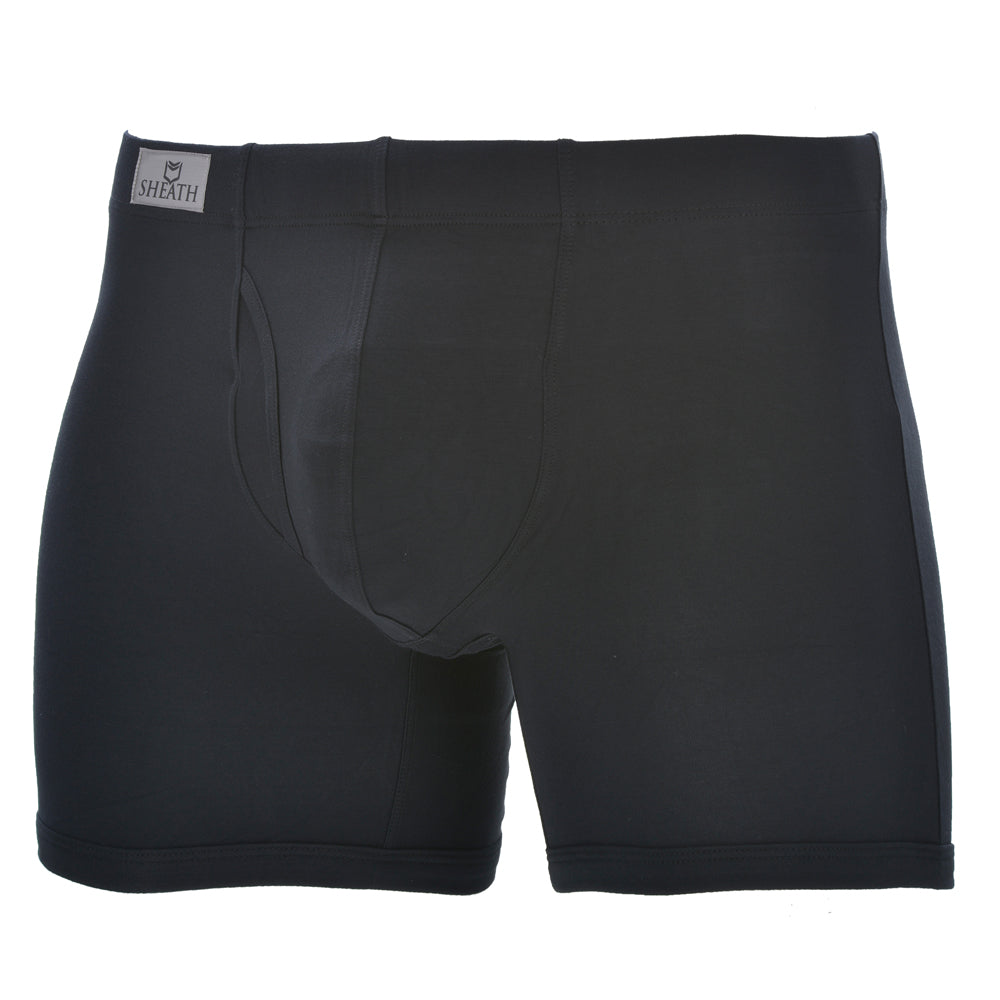 Regarded as a go-to standard from their catalog, this dual-pouch boxer brief is a staple for those looking for ample downstairs support.
It's made with an ultra-soft modal blend, isolative, dual pouch, and a fabric-covered waistband.
It comes in various colors, and sizes range from extra small to XXXL. You'll also enjoy a 5" inseam which rests around the mid-thigh area.
---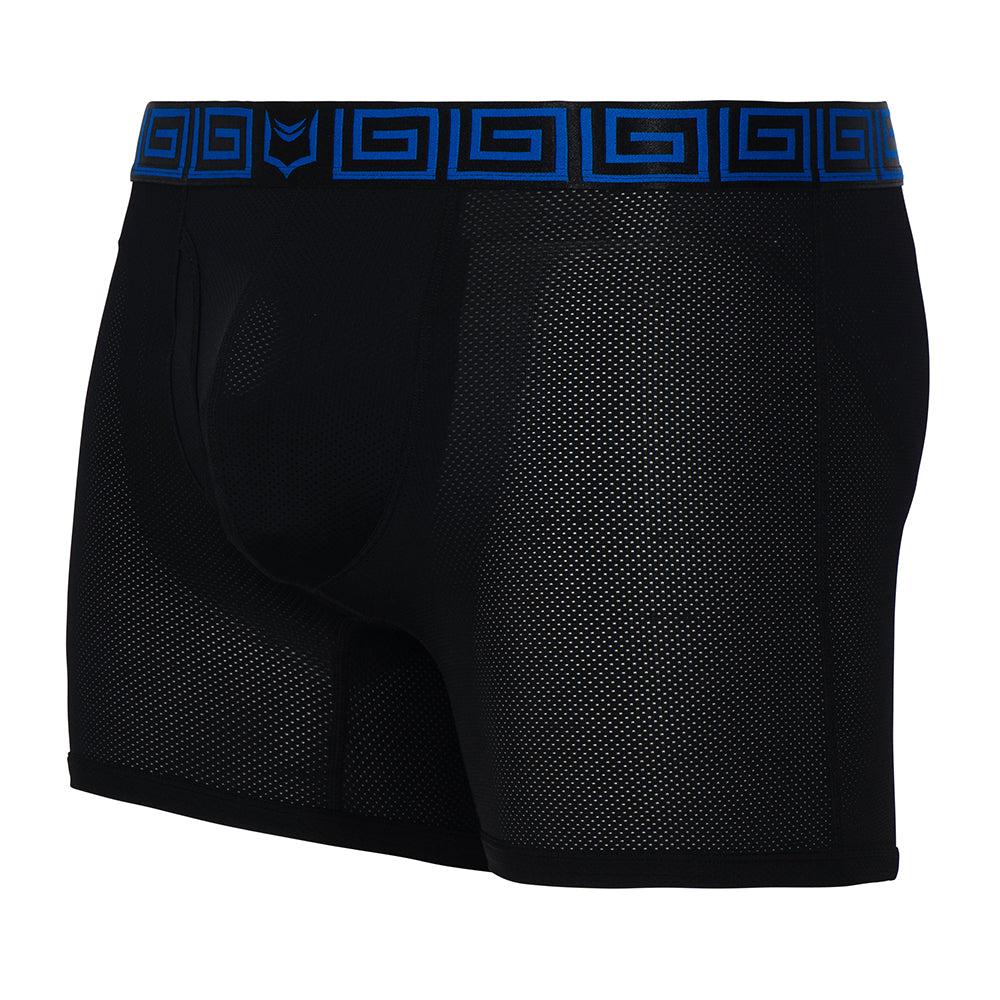 A standout feature about this product is that it's built with an airflow mesh for ultimate breathability.
It also comes with an isolative dual-pouch and a designer athletic waistband for those who live an active lifestyle.
It comes in a blue and black colorway and is made with a blend of 94% polyamide and 6% elastane.
---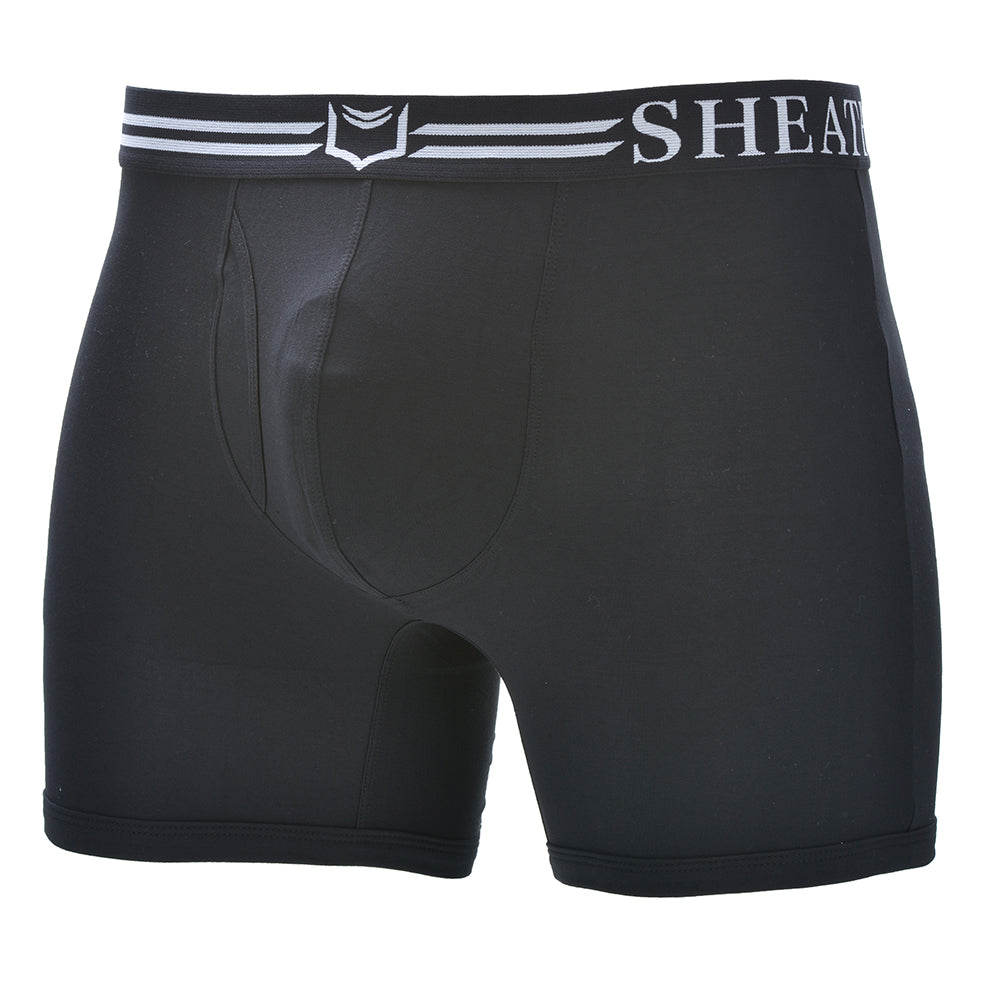 Quoted to be their most popular design yet, these boxer briefs deliver the support you need with an unmatched level of comfort and flexibility.
Not only are they stylish, but they're effective for long-term use and fit a wide array of body types.
This product is the best choice if you're searching for a universal, multi-faceted approach to everyday underwear.
---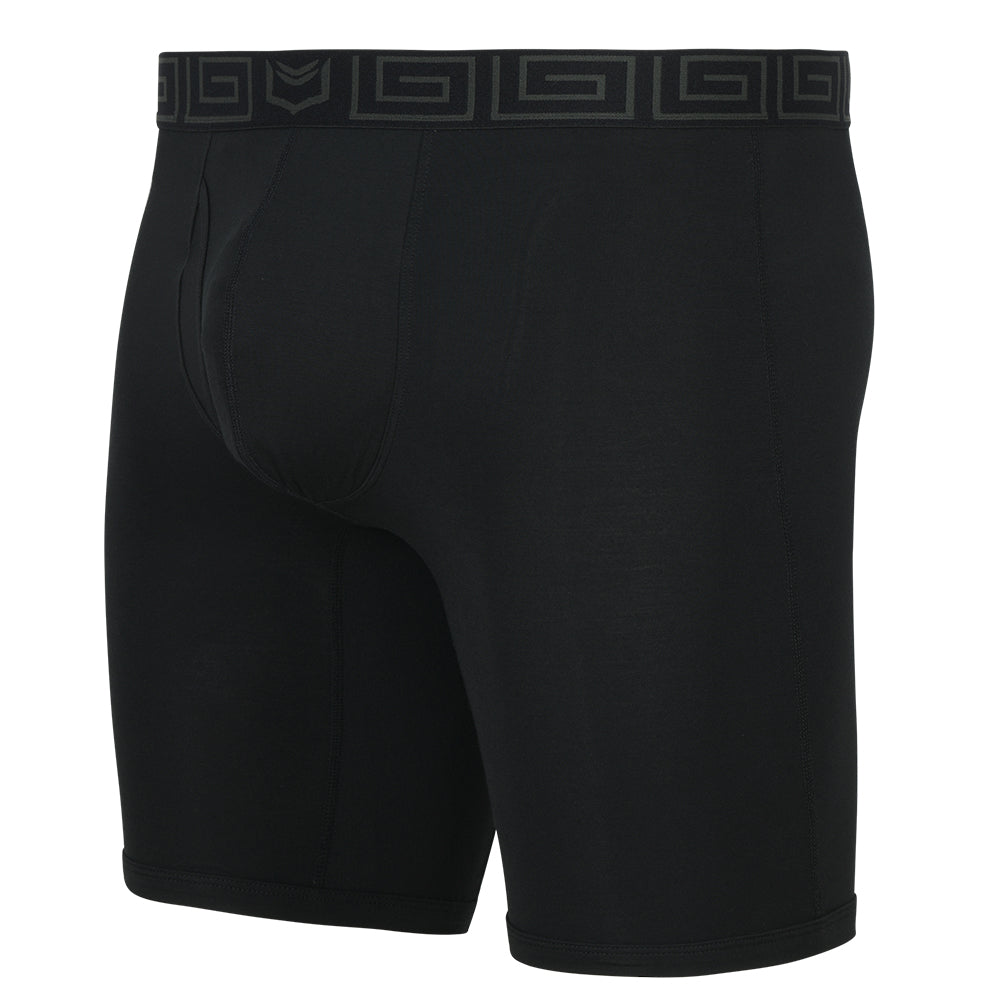 If you want something slightly different from the norm, these boxer briefs are made with a more sustainable bamboo fiber blend.
They're only produced in small batches and are widely popular for a surprising level of comfort.
You get the same isolative support and form-fitting design as their other products, with a superior quality and comfort.
What Customers Are Saying
The company may not be perfect in every circumstance, but most customers don't complain about the quality of their products.
Men love the supportive design of their underwear
Customer service could be more responsive
Their underwear is perfect for all-day wear
Others feel they're a little too expensive
Return Policy
Sheath has a generous first-pair guarantee (even if you wear them) within 30 days.
After this, they don't accept returns on items that have been opened. Unopened items can be returned within 30 days.
It's also important to note that items purchased with the build-a-pack discount are final.
FAQs
Who owns Sheath Underwear?
The brand is owned and operated by Robert Patton, who is the founder of the company and continues to drive the brand's vision moving forward.
How do you wear Sheath Underwear?
With their unique two-part design, they're built to keep men's private parts separated at all times. The underwear features a dual-pouch, each provided to keep the downstairs area supported and separated.
What is the purpose of the pouch in men's underwear?
The entire purpose of this design detail is to keep men's private parts comfortable, separated, and protected.
Is pouch underwear good for you?
Pouch underwear is an excellent step up from regular underwear, as it delivers a supportive design that you don't usually find. Regular underwear can be uncomfortable, but pouch underwear offers more flexibility and mobility.
The Bottom Line
Among positive Sheath Underwear reviews and their first-pair refund guarantee, Sheath Underwear is definitely worth the investment.
We recommend buying one pair to start (after your first pair, you can only return unopened items, which means you can't even try them on).
Overall, Sheath stands out from the crowd and plenty of men vouch for the effectiveness of their underwear.
Sheath Underwear Alternatives