It can be challenging to find a razor you can rely on. Some men have grown accustomed to the disposable razors you can find anywhere, but these generally come with a few complaints as well. Whether it's a low-quality blade or a handle that doesn't provide the support you need, it's understandable to be picky about what you shave with.
Shavelogic aims to change that with the last razor you may ever need. In our Shavelogic Reviews, we'll talk about every aspect of their patented razor and what makes them stand out from the rest.
RELATED: How to Trim a Beard: Your Ultimate Guide
What is Shavelogic
Simply put, Shavelogic is a razor company on a mission to deliver a better shave for men. Overall, they understand the pains of cheap razors and want to provide a solution. They've created an everyday razor with a meticulous approach to design, engineering, and materials.
Their razor comes with a 5-in-3 blade that delivers a seamless shave so you can keep that five o clock shadow in check. It's meant for more than just the face, as it can easily contour to any curvature of the neck, head, legs, and more.
Is Shavelogic Legit?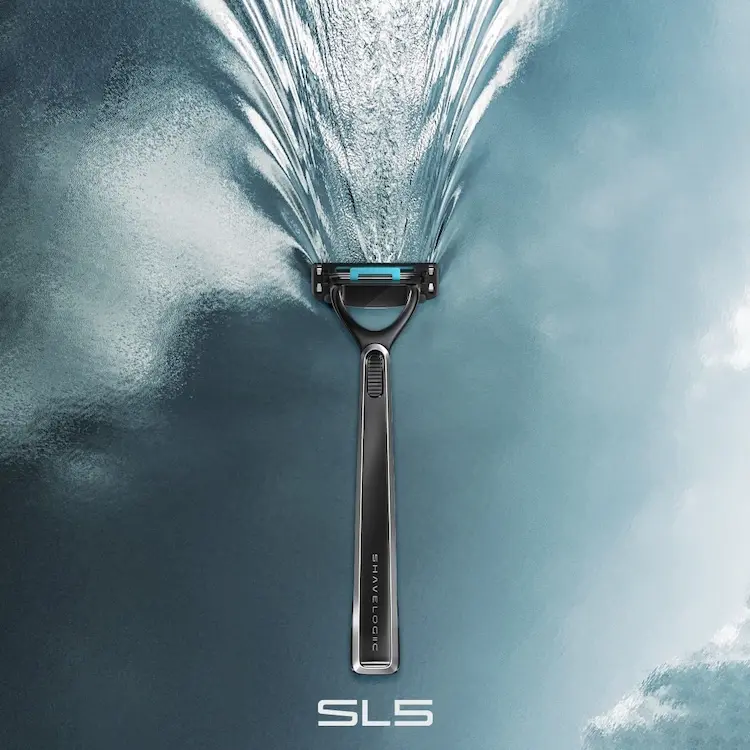 Shavelogic is not only legit but highly regarded among men who appreciate quality razors for their grooming routine. It's evident they're preferred over many store-bought brands, and Shavelogic puts an immense amount of resources into creating their unique razor.
They're also relatively affordable compared to big-name brands, and they ensure their products and packaging are as eco-friendly as possible.
Shavelogic Reviews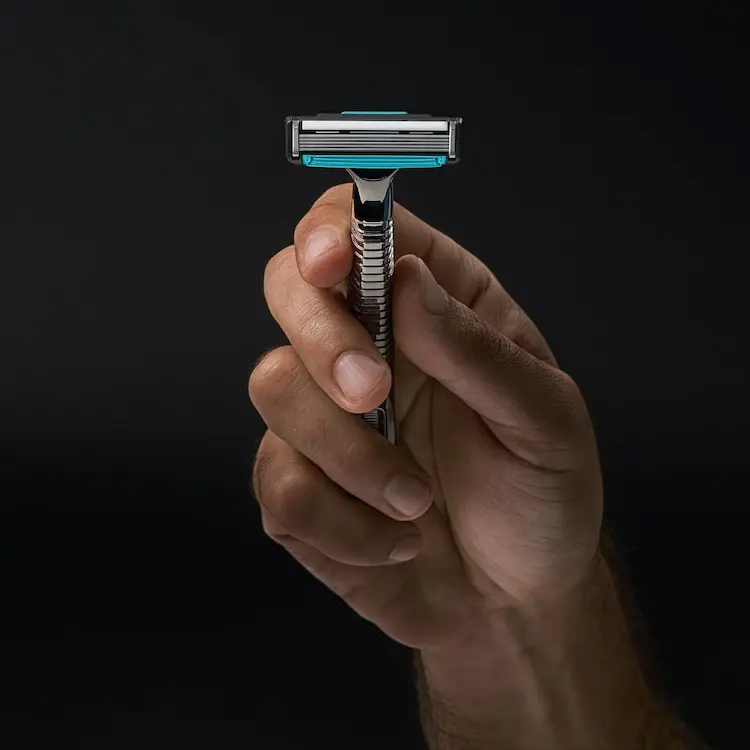 Of course, the company's website treats its razor like the star of the show, as it should, but there are other aspects of their business that are equally important. Below, you can get a breakdown of how their business functions as a whole.
Overall Rating: ★★★★ 4 Stars
Surprisingly, there aren't a ton of public customer reviews about the brand online, but you can still find enough information to work off of. Based on their claims and the detail that goes into creating their razor, it seems like a solid option for most men.
We'd say it's a good choice for men who like to keep a clean shave but clearly won't help much if you like to maintain a beard. The company has been in business since 2009, so they're no stranger to the needs of men's grooming. The science behind their unique razor is what makes this brand so unique.
Pricing: ★★★★★ 5 Stars
This is one of the first things that caught our attention, as their razor kit and individual razor head replacements are all very affordable. Many brands that you find in department stores will charge $35 to $60 just for replacement heads, whereas Shavelogic keeps it all under $25.
The market and products made for men's grooming are vast, but Shavelogic has found a niche in their design and cost that helps them stand out.
Shipping: ★★★★ 4 Stars
At this time, they only ship to U.S. customers and hope to expand into Canada in the coming months ahead. This is always a letdown for any potential international customer, but this choice by any company usually comes down to shipping costs and logistics.
They also offer free shipping on every single order, so you only have to pay for the product, and you're good to go.
Customer Service: ★★★★★ 5 Stars
We couldn't find many reviews on their customer service quality, but they make it pretty easy to get in touch. You can get in touch with the company through email or pick up the phone and dial the phone number found at the top of their website.
Many companies nowadays don't provide a direct contact number, so this alone provides a bit of comfort for customers who have a few questions.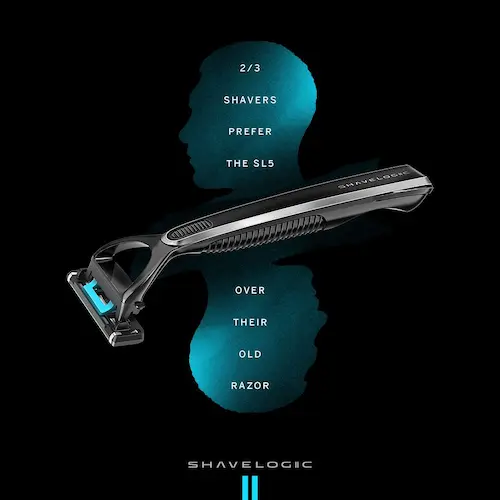 With an ergonomic design that focuses on effectiveness and comfort, their razor comes with a pivoting suspension that tracks the body's natural curves effortlessly. It does a great job at minimizing nicks and cuts too.
The company has spent over ten years making improvements; they've refined the blade, suspension system, and overall design to deliver optimal performance.
The all-metal handle is durable and offers a firm grip, and the magnetic attachment makes it super easy to switch out cartridges. You won't have to press too hard to get a clean shave, as the weight of the handle does most of the work for you.
---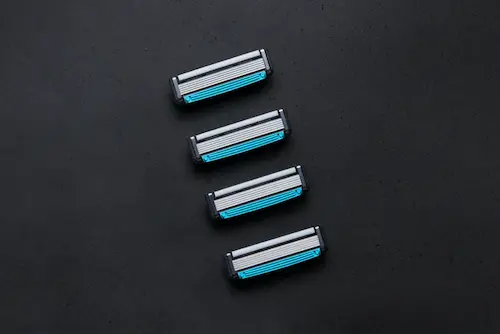 A 5-in-3 blade spacing ensures that no hair goes untouched, and the magnetically attached cartridge makes replacing them a breeze. You can buy them in a four or eight-pack, and customers can save 10% if they sign up for a subscription purchase.
It also provides substantial comfort as it glides across your skin, avoiding uncomfortable snags with every pass. Better yet, it comes in eco-friendly packaging that's recyclable, and it'll take up minimal storage space in your bathroom.
---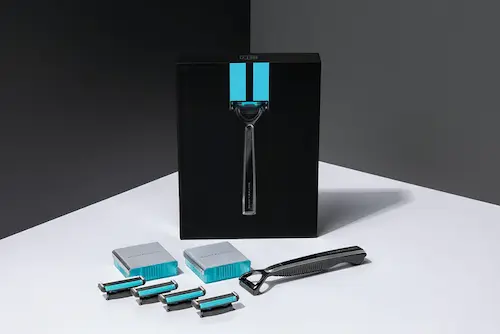 If you're a fan of what they have to offer and are ready to dive into the Shavelogic experience, they provide a whole kit that gives you everything you need to get started. With the kit, you gain access to their patented all-metal handle and four of their high-quality replacement blades.
Customers will also receive two cartridge cases that come with reusable stainless steel covers, and the quality of this razor is bound to outlast any store-bought brands.
What Customers Are Saying?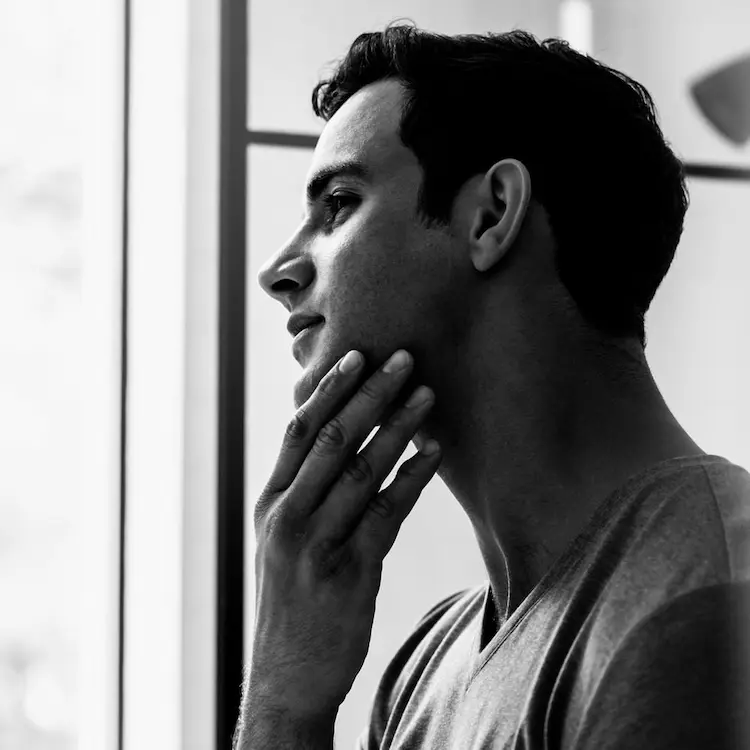 Although there isn't a massive list of public reviews online, you can still find a decent number of satisfied customers who've had the chance to give their razor a try for themselves. Keep reading below to see what many say about the company and its products.
Surprising quality considering the price
Much better than expensive store-bought brands
Many customers love the magnetic blade design
Others appreciate the sturdy handle that's built to last
The weight of the razor makes every pass seamless and effective
The cost is hard to pass up and very affordable for most people
Let's Wrap This Up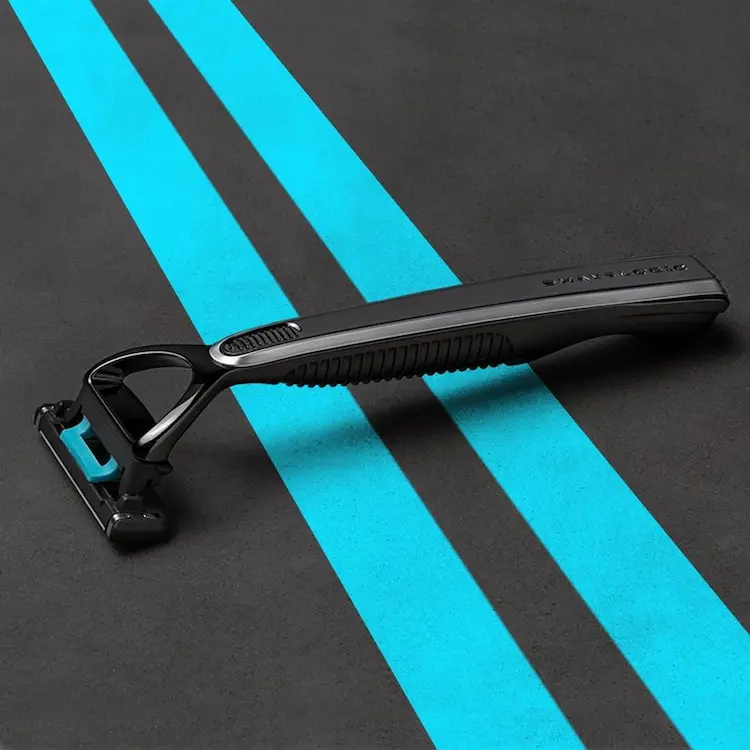 It's clear that Shavelogic has something special on their hands, and there seem to be quite a few men who agree. With how expensive grooming products can get, their razor and quality blades are a breath of fresh air for many.
This Shavelogic review provided a comprehensive look at the quality and design of their razor, and it seems to hold up to the hype for most buyers.
Return Policy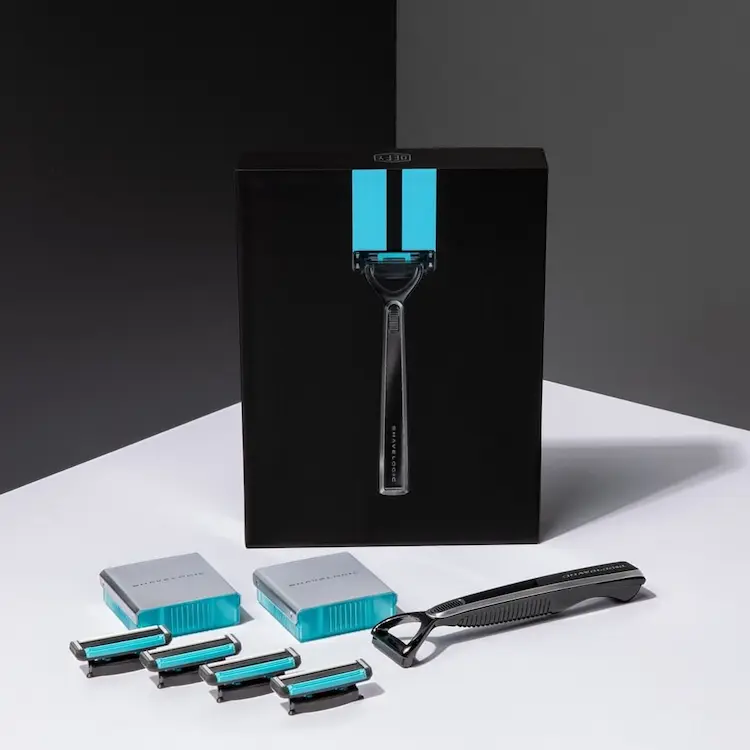 The company is pretty generous with their return policy, offering a lifetime warranty on their handles and a 100% money-back guarantee on their welcome kits.
You can get a full refund within 30 days of purchase on the welcome kits, and you can easily request a return through their website.
Shavelogic Alternatives
1. Supply
2. Harry's
3. Bevel
FAQs
How Long Do Shavelogic Blades Last?
This will vary depending on hair length, shave schedule, and how you take care of your blades, but the company claims that each cartridge should last around two weeks before you need to replace it. This could possibly last longer if you don't shave as often and properly clean the blade after each use.
Where Are Shavelogic Products Made?
The various materials that go into their products come from all over the world, including the U.S. It's important to them that every aspect of the razor's design gives a premium feel, and all testing, design, and assembly are handled in the U.S. as well.
Is Shavelogic Good?
Many of their customers definitely seem to think so, as the company has a positive reputation with most people who have used their razor. It's an excellent razor for those who like to keep a clean shave on a frequent basis, and the blend of quality and cost-efficiency is a big reason they're so popular.
UP NEXT: 10 Best Razor Subscriptions for the Best Shave Ever