The world of jewelry is a large and expansive place that can be somewhat daunting — and expensive.
Accessible and affordable jewelry is not super hard to find any more thanks to the explosive power of social media, but like the ancient proverb says: not everything on the internet is true.
In this case, not everything on the internet is legit, but what about Ross-Simons Jewelry?
Read our Ross-Simons Jewelry review below to find out.
RELATED: 18 Best Online Jewelry Stores For Every Occasion
---
What is Ross-Simons?
Based in Rhode Island and founded way back in 1952, Ross-Simons sells quality and luxurious jewelry at more accessible and affordable prices than competing brands.
A multi-channel retailer, Ross-Simons has all your jewelry needs, from rings and earrings to necklaces and bracelets — all at prices that won't hurt your bank account.
They sell a variety of metals and stones as well as plenty of different trends, from cute minimalistic pieces to statement jewelry.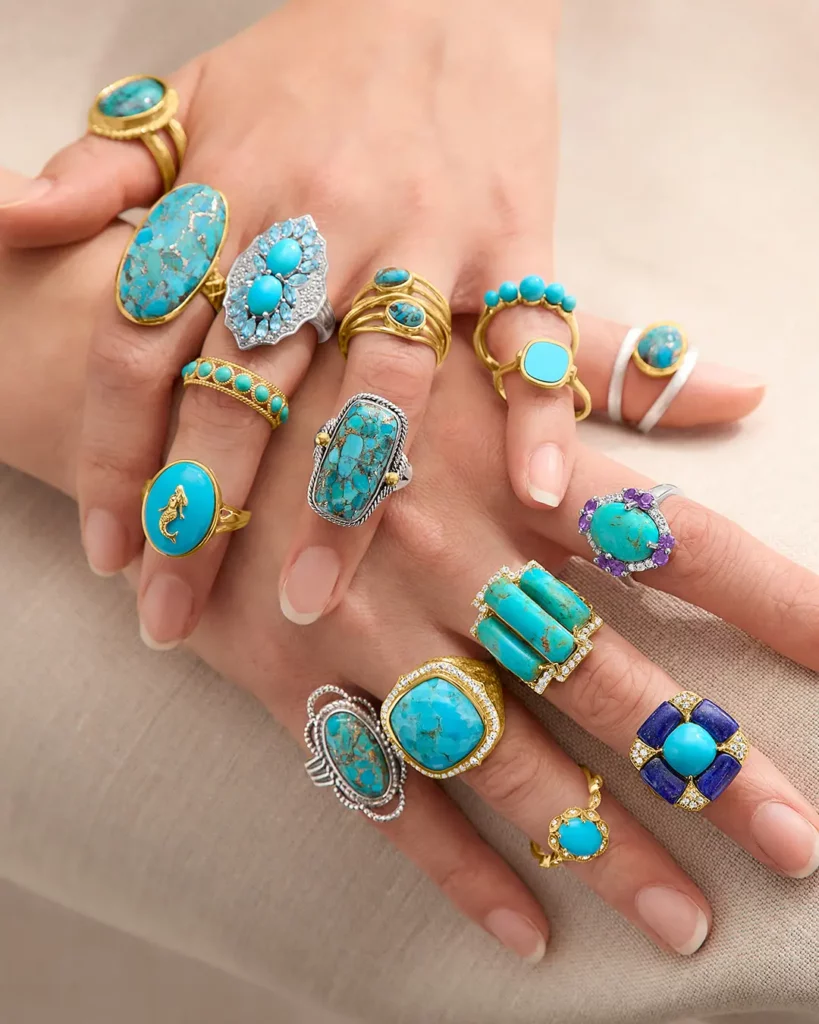 ---
RELATED: Best Jewelry Brands You Should Know
---
Is Ross-Simons Legit?
Yes, Ross-Simons is a legitimate company. Since they have been around for so long, it's garnered a good reputation and shoppers absolutely adore the pieces that Ross-Simons offers. 
---
Ross-Simons Jewelry Reviews
Their pieces look beautiful online, but are they actually worth the cost? Here's what we found: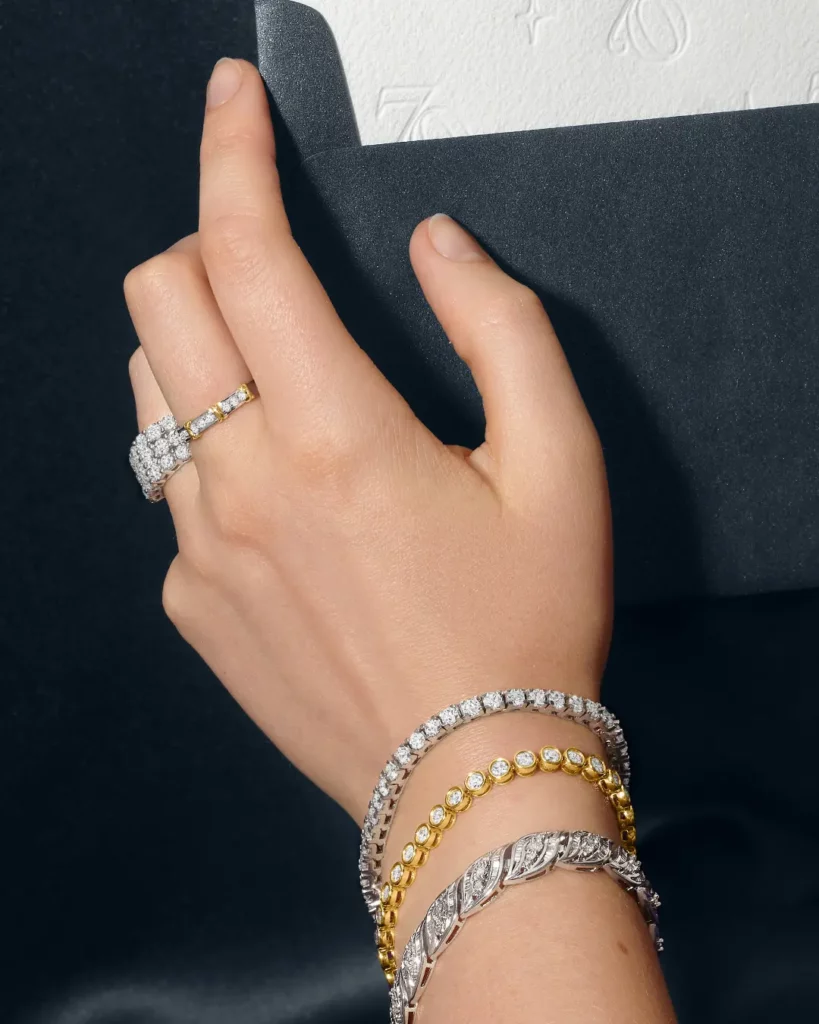 Overall: ★★★★★ 4.5 stars
Shoppers praise the excellent customer service, easy transaction process, satisfaction guarantee, and wide selection of merchandise. Like any brand that has been around for so long, you're bound to run into some unhappy customers, but the brand has an overwhelming amount of positive feedback.
Customers especially love their selection of earrings and bracelets, and you can always browse their new arrivals to see their latest releases.
Price: ★★★★★ 5 stars
What we love about Ross-Simons' catalog of jewelry is that there's something for anyone!
Prices start as low as $29.99 and go as high as $100,000. Although they aren't the most affordable jewelry brand out there, the prices are excellent in comparison to the quality of their jewelry.
Whether you just want a little something to add to your collection or if you're looking for a timeless piece, Ross-Simons got you covered. And, if you're looking for an especially good deal, Ross-Simons has an extensive clearance section.
Quality: ★★★★ 4 stars
Customers rave about the great quality of Ross-Simons' jewelry! Shoppers love how light the jewelry pieces are without feeling cheap and adore the longevity of the pieces despite the low prices.
That said, one common critique of Ross-Simons' Jewelry is that the backings of the earrings can easily come off.
All in all, though, it's clear customers trust Ross-Simons to deliver quality pieces meant to last. Take a look at customer favorites by browsing through the brand's top-rated pieces.
Customer Service: ★★★★★ 5 stars
Customers praise the excellent customer service of Ross-Simons and how patient, understanding, and helpful the customer service team is.
We also love that they have a lenient return policy, offering a 30-day satisfaction guarantee. If you're not happy with your jewelry, you can mail it back for a full refund (minus the cost of shipping).
Shoppers who had difficulties with payment, returns, or shipping were met with solutions and were able to have a satisfactory experience! If you need to contact customer service, you can fill out their contact form here or give them a call at their listed phone number.
Now that we've covered the general reviews, let's dive into the specifics!
---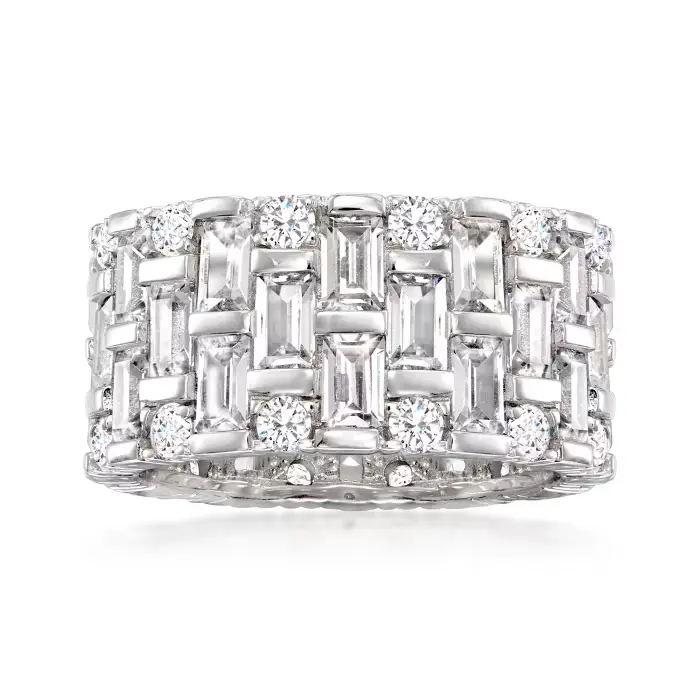 Ross-Simons has a large selection of rings to browse from.
With an advanced filter system, you can easily find what you need by choosing the gemstone you want, diamond size, ring size, metal, and a lot more!
Prices start at $29.99 and can be as high as $107k.
One of the best-selling rings from Ross-Simons is this Cultured Button Pearl Ring in 18kt Yellow Gold Over Sterling, which is $99.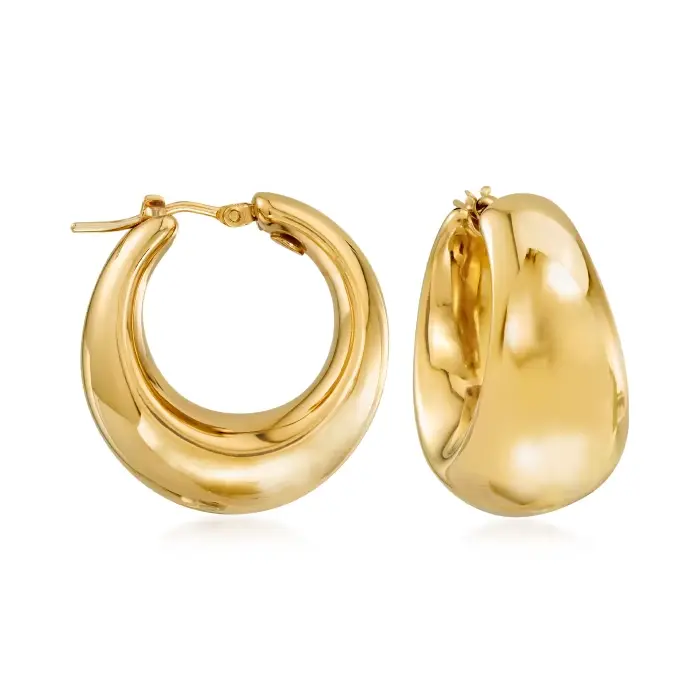 Ross-Simons has all types of earrings like hoops, drops, studs, chandeliers, and more!
Shoppers can filter their choices by stone, metal, color, shape, and even occasion. Prices begin at $29 and can reach all the way up to $97k, so customers are able to find something within any budget.
If you don't know where to start, these Pearl Double-Hoop Earrings in 14k Yellow Gold are best-sellers and are priced at $129.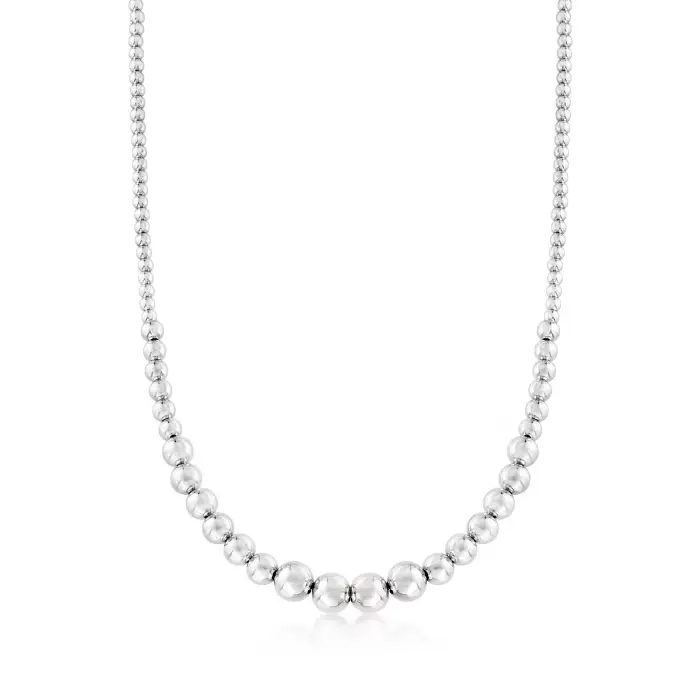 Like other Ross-Simons products, the website makes it super easy to narrow down your necklace search to what you're looking for.
With necklace styles like cable, cross, beaded, chain, and more, customers are able to find exactly what they need in little time.
Ross-Simons offers necklaces made of gold, sterling silver, and mixed metal, and has necklaces with different pendants, gemstones, diamond sizes, and more.
Prices start at $29 and reach as high as $149k.
One of the best-selling necklaces is the Italian Sterling Silver Graduated Bead Necklace, which retails for $89.
What Other Customers Are Saying
If you want some honest testaments from real customers, we've got you covered. We searched the web for Ross-Simons reviews from actual shoppers; here are some common points that were made:
Lots of affordable options
Quality is great in comparison to the price points
Their customer service is amazing
Earring backings tend to be a little sensitive
Great options for gifts
Overall, Ross-Simons seems to be a very trusted brand
In Conclusion: Worth It?
So what's the verdict? We think Ross-Simons is a great choice to shop for your jewelry! With great quality, unbeatable prices, excellent customer service, and stunning pieces, what's not to love?
Whether you're looking for gifts or treating yourself to some bling, we think Ross-Simons is an excellent choice.
---
Ross-Simons Alternatives
If Ross-Simons is not your style or you want to browse through similar brands first, that's totally okay – we have some brands to get you started.
Gorjana – Gorjana creates both trendy jewelry and timeless essentials, all at decent prices. They also offer free shipping and returns, so you can essentially shop here risk-free!
Mejuri – Mejuri is dedicated to fine jewelry at more affordable prices. They have a variety of styles, mainly focusing on the minimalist jewelry trend. You can find 14k solid gold, gold vermeil, sterling silver, titanium, and more luxurious metals here.
Ana Luisa – Offering free shipping over $50, Ana Luisa is another jewelry brand dedicated to luxurious shiny jewelry at competitive prices.
---
Return Policy
Ross-Simons has a 30-day return policy so long as the merchandise is in unused condition and a receipt is provided. The only downside is that you'll need to pay for return shipping, but this won't be too expensive since jewelry is small.
The 30-day return can be used for a refund, merchandise credit, or an exchange!
---
FAQs
Where is Ross-Simons Jewelry made?
Ross-Simons Jewelry is made in Rhode Island.
Why is Ross-Simons so cheap?
Ross-Simons Jewelry sells for a low rate because their pieces are often from previous seasons, limited in quantity, or are one-of-a-kind samples.