Wondering if Public Rec Pants are worth the hype? Keep reading our Public Rec Pants review to find out.
Nowadays, multi-functional clothing is starting to catch the attention of many as people look for more comfortable, mobile, and equally stylish outfits. Casual wear is a go-to choice for many, but you don't have to compromise on style to get it.
Public Rec offers a sizeable catalog for men and women, and their categories range from athleisure to modern outerwear. This Public Rec pants review will have everything you need to know to get a better look at one of their best-selling categories.
Bonus: 13 Best Athleisure Brands For Men to Upgrade Your Closet
Public Rec Overview
Public Rec has enough designs to build a whole new wardrobe, and the brand aims to be your all-in-one online retailer for neutral yet stylish clothing that delivers a form-fitting look. You'll find plenty of clothing that looks great for the office, a light workout, or a day out on the town.
All of their clothing focuses on comfort that lasts all day while retaining a sharp, bold look. Each of their products is available in a decent range of colors and are excellent for many different activities.
Public Rec Pants Review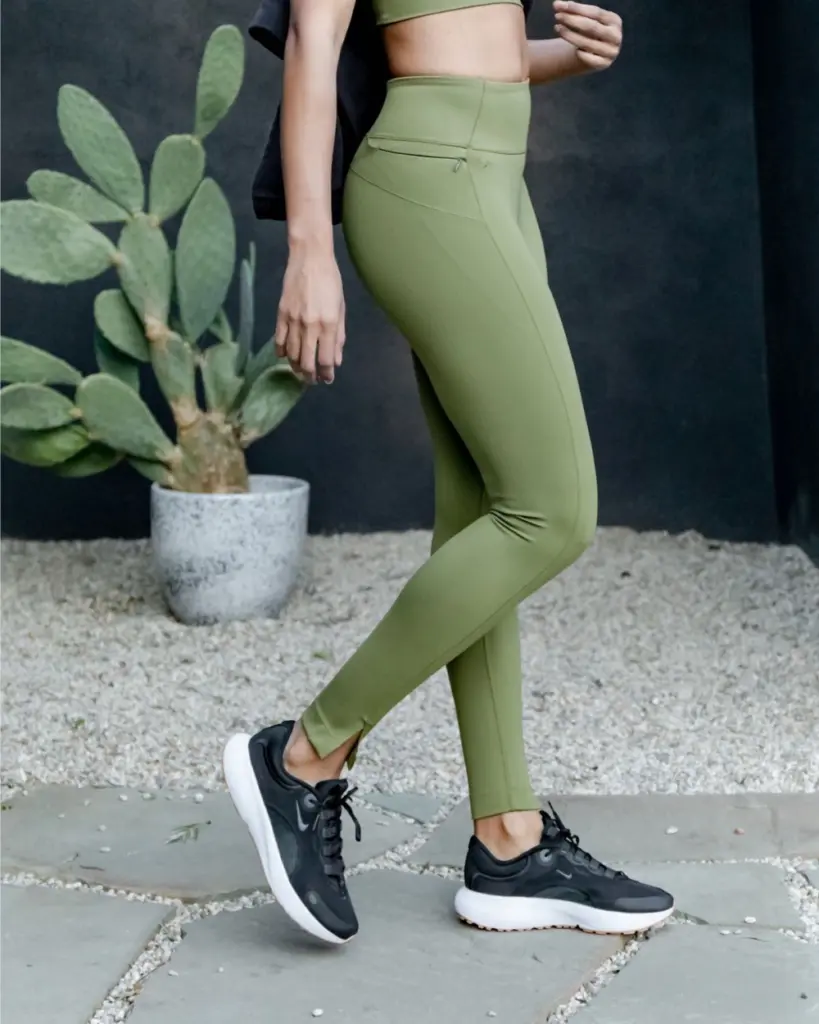 Along with the quality of their clothing, it's also important to consider their customer service, pricing, and other factors about their business. We looked at all of the fine print on their website, so you can get a good idea of what to expect.
Overall Rating: ★★★★ 4 Stars
With glowing reviews and a no-fluff approach to quality clothing, Public Rec is definitely a decent option for stylish clothing that can work in many different scenarios. Men and women alike seem to be a fan of what Public Rec has to offer.
According to satisfied customers, their pants are some of their bestsellers, and for a good reason.
Pricing: ★★★ 3 Stars
Public Rec's clothing may be worth the price for some, but many others feel the total cost after tax can make it a difficult choice. With the base price of many items starting out over $100, it's understandable that many people only buy one item at a time.
Plus, this sentiment varies between customers as international shipping costs can play a significant factor in the total price of an order for those outside of the U.S.
Quality: ★★★★ 4 Stars
Aside from the material information they provide on their website, the real truth comes from those who wear them every day. Many are surprised at the durability Public Rec's pants provide and deliver a level of comfort that's hard to match.
Their pants are form-fitting, and they won't ever pinch at the waist. Even if they don't pinch, some people feel that they're a tad snug around the knees.
Shipping: ★★★★ 4 Stars
You can't argue with free shipping, and the company provides the option to pay for expedited shipping if you'd like to see your order a little quicker. On the other hand, some international customers have had a few issues with receiving their orders, and some have to deal with local customs fees with every order.
A majority of their orders are shipped out of San Diego, and you'll be able to track your order within 1-2 days from the shipping date.
Customer Service: ★★★★ 4 Stars
There are many people that seem to love Public Rec's pants and other clothing options, but there are a decent amount of reviews that state customer service can be a hassle at times. With slow response times and complicated solutions, some shoppers feel the company may not be worth the trouble.
Once again, you'll also find numerous reviews who've had no issue with customer service, but what others have experienced shouldn't be ignored if you're considering their products.
Quality: A 5-pocket pant that's perfect for the office or a night out of fun, it has a durability shoppers love. It also has plenty of room in the thighs and rear-end, making them perfectly comfortable for any sitting position.
Styles: They come in many neutral colors, or you can opt for their seasonal colors, which bring some added flair.
Price: You can experience these pants for yourself for $128.
Size: They offer waist sizes that range from 29 to 44.
---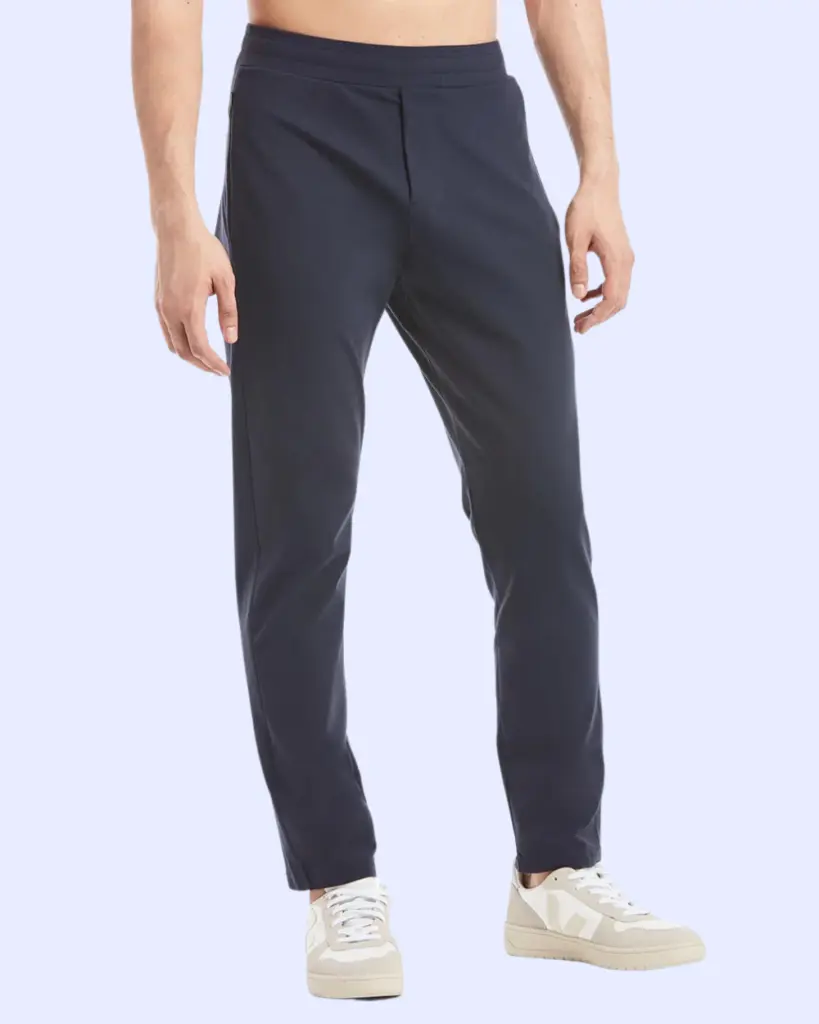 Quality: If you're looking for something that's a bit more stylish than sweatpants yet not as restricting as jeans, these are perfect to throw on for a wide range of activities, and you'll feel comfy throughout the entire day.
Styles: They also come in colorways that are great for any season, and their blend of nylon and spandex gives them the flexibility shoppers love.
Price: $108
---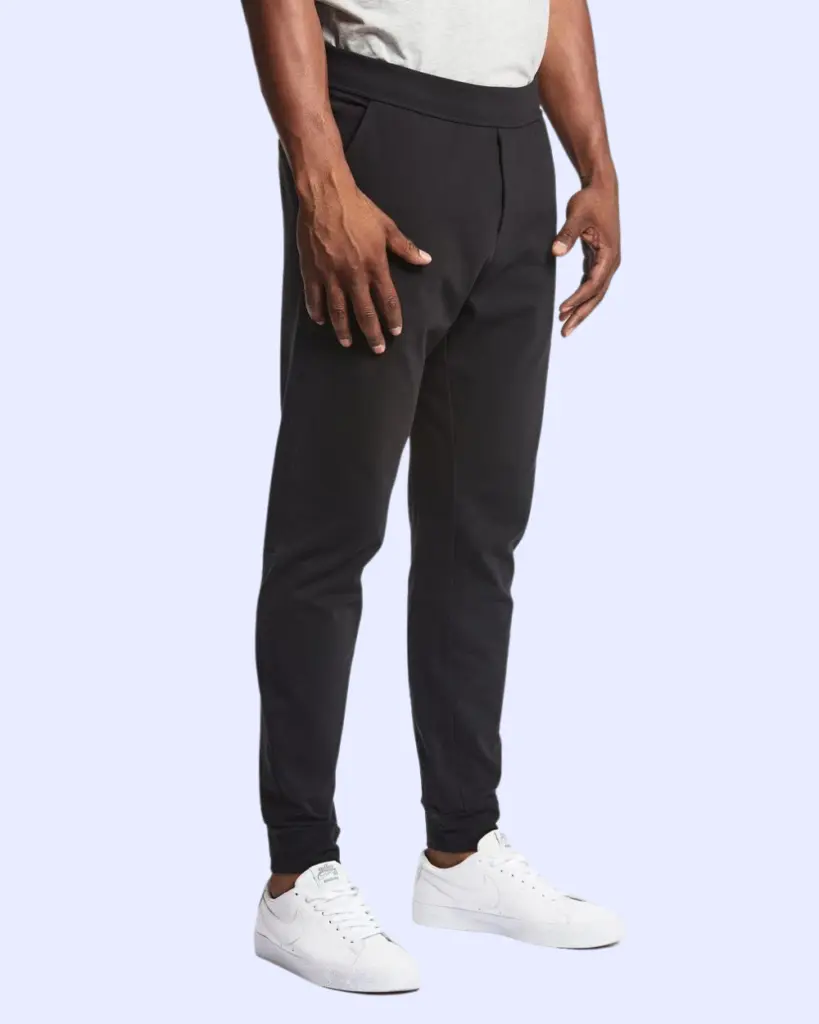 Quality: If you prefer more of a clean-cut look yet don't want to compromise on comfort, these joggers are a great choice and a fan favorite for many. Zippered pockets ensure your essentials stay in place, and the faux front fly gives them more of a formal look.
Styles: The cuffed hems at the feet don't get enough attention, as this design allows you to pair the pants with a decent selection of footwear.
Price: $108
---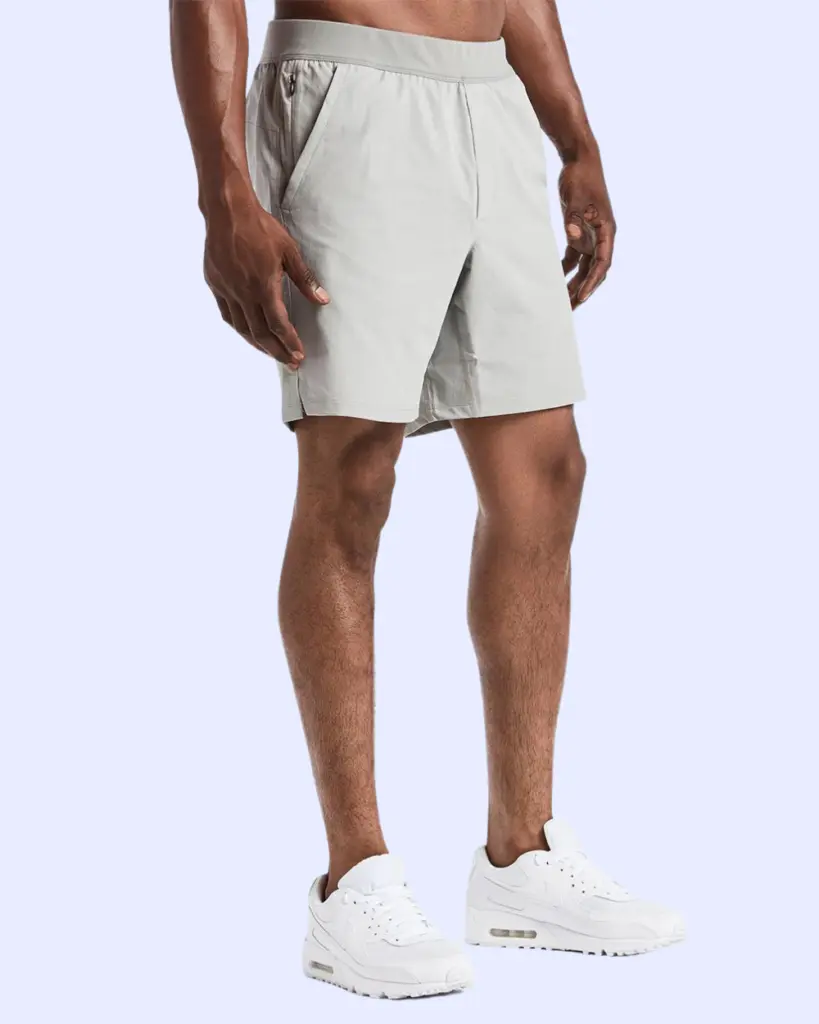 Quality: Even with the comfortable nature of their pants, some people prefer to let the legs breathe, and Public Rec offers a pristine pair of shorts. Built to withstand swim, sun, and sweat-inducing workouts, you can choose between a 5.5", 7.5", and 9.5" inseam.
They're 100% polyester and offer a structural quality that'll last you for years, even after repeated use throughout your active lifestyle.
Styles: These shorts are offered in 5 colors from classic neutrals to pops of color.
Price: $68
What Other Customers Think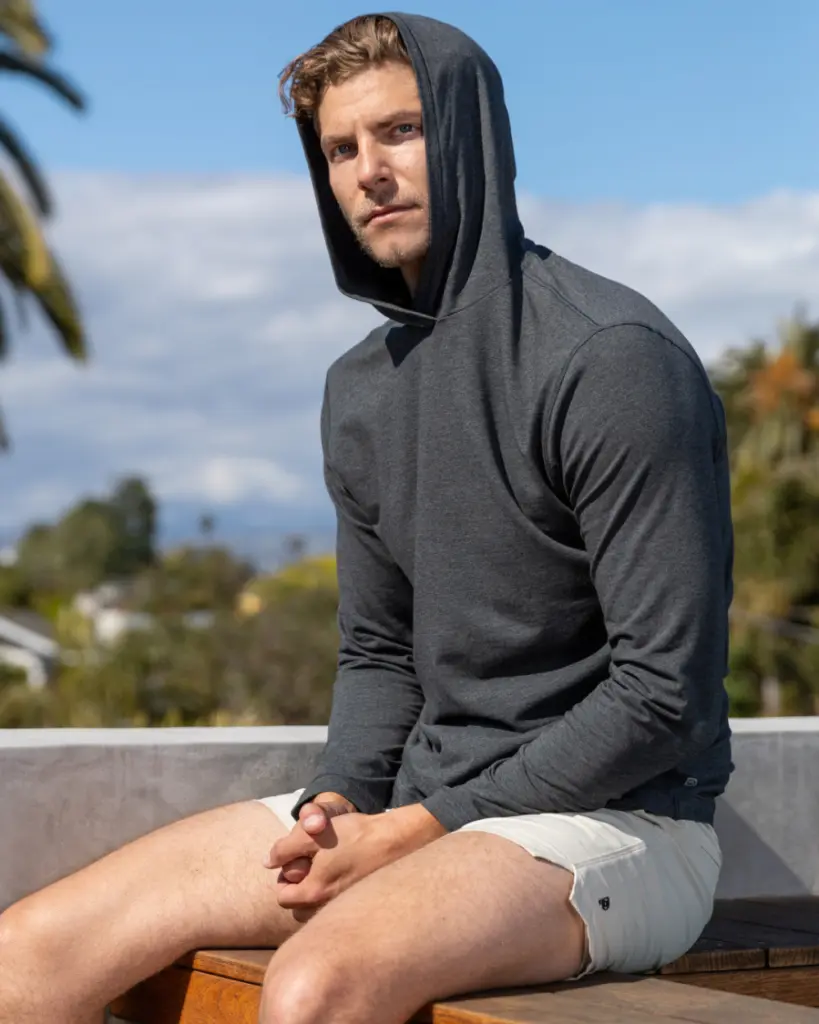 At a surface level, Public Rec seems to offer quite a bit of value with their clothing, but the pros and cons of their products are clearly seen in public comments and reviews. Keep reading below to get a comprehensive look at what customers have to say.
Their pants deliver a surprising blend of durability and comfort
People love the universal look their clothing provides for various activities
Customer service can be a little frustrating to deal with
You'll find a mix of feelings toward the pricing of their clothing
Many people love the free shipping
Return Policy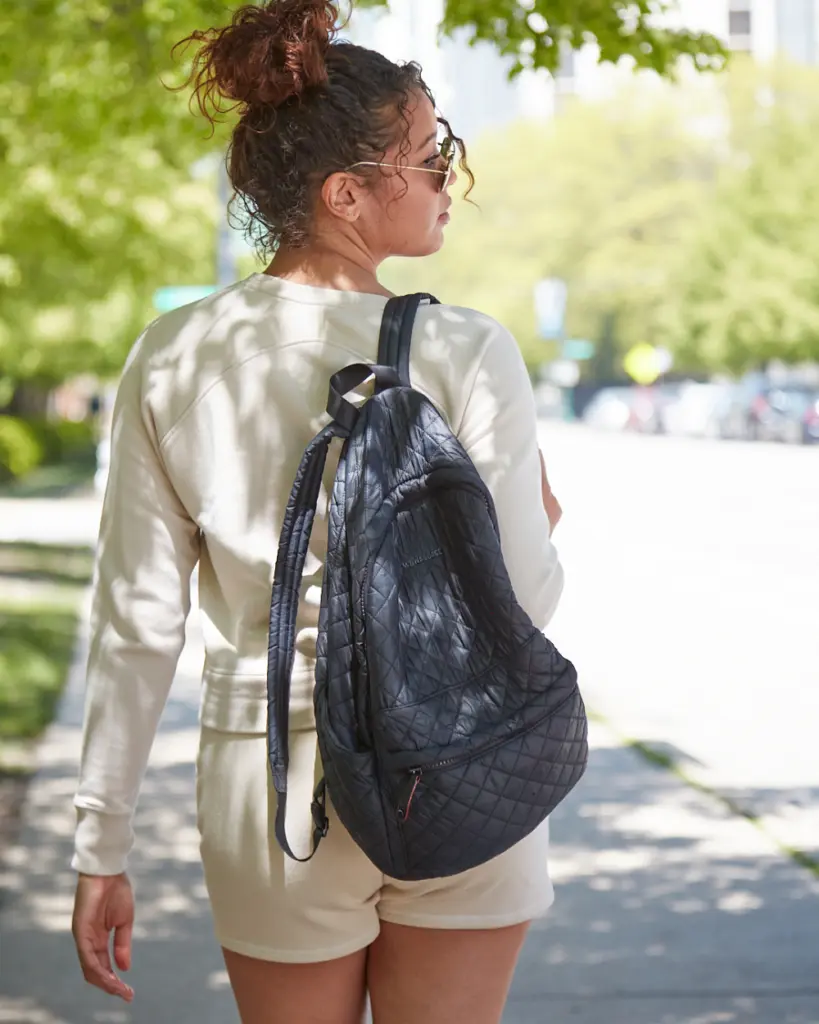 If you happen to have an issue with the items you received, Public Rec covers shipping costs on all domestic returns, and you have 45 days to request it from the day you ordered the item.
Unfortunately, their return policy doesn't cover every item on their website, and quite a few shoppers have mentioned that it can be a hassle to process a return.
Aside from isolated scenarios, you can quickly process a return request on their website with minimal effort, but how long processing a return takes is kind of a grey area.
FAQs
Where are Public Rec Pants made?
Although the company is headquartered in Chicago, all of their clothing is manufactured in Indonesia, Thailand, and Peru. All of their overseas factories are certified for necessary quality, safety, and ethical manufacturing practices.
Do Public Rec joggers shrink?
Thankfully, you shouldn't have to deal with your joggers shrinking as they're made with synthetic material and manufacturing quality that can uphold its integrity after every wash. In the same vein, always make sure you follow the washing instructions on each piece of clothing.
Where can you buy Public Rec Pants?
Public Rec pants can be found online and at many clothing retailers across the U.S., such as Nordstrom, Scheels, Neiman Marcus, and more. It's important to note that their return policy is only valid for orders placed through their official website.
In Conclusion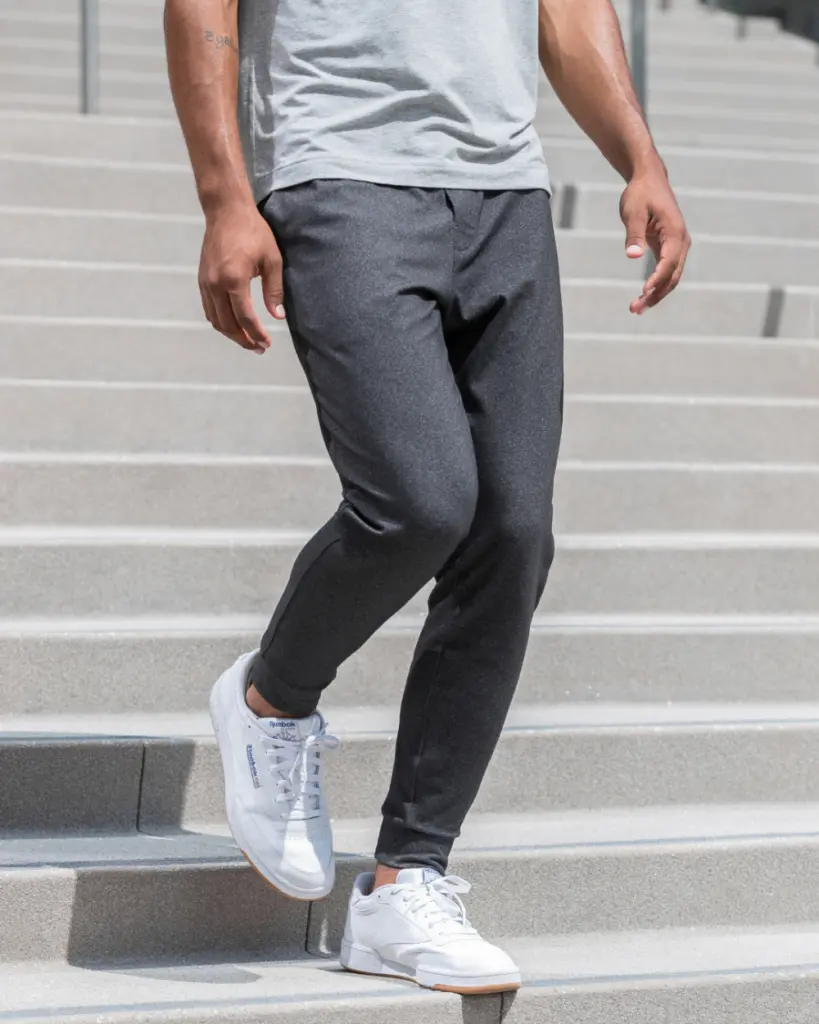 Like any company, Public Rec has its own pros and cons, but a majority of their customer base seems to be quite satisfied with their products and the style and quality they provide.
Those who've had an unsavory experience with the company have plenty of valid comments, and they should definitely be considered whether you're an existing or first-time customer.
This Public Rec pants review has all the details about the bottoms the company is known for, giving you more confidence with your purchase.
Public Rec Pants Alternatives
If Public Rec doesn't really sell what you're looking for, there are plenty of solid alternatives to choose from, and you can find a handful of those below.
1. Lululemon
2. RBLK
3. Vuori