We're in an era where many companies are focusing on creating more eco-conscious products.
We love this, but one of the most difficult types of products to make in an eco-friendly manner is shoes. Shoes go through more wear and tear than other items in our wardrobe, so it's important that they are sturdy. Otherwise, they may end up in the trash can after a few months (which is definitely not sustainable).
Ponto Footwear is an upcoming shoe brand with a focus on sustainability – its products are crafted from a range of unique bio-based materials.
With a small collection of unique stylish footwear for men and women, you might be wondering if their shoes are worth trying out. Our Ponto shoes review will dive into exactly what they offer and what makes them different from their competition.
What is Ponto Footwear?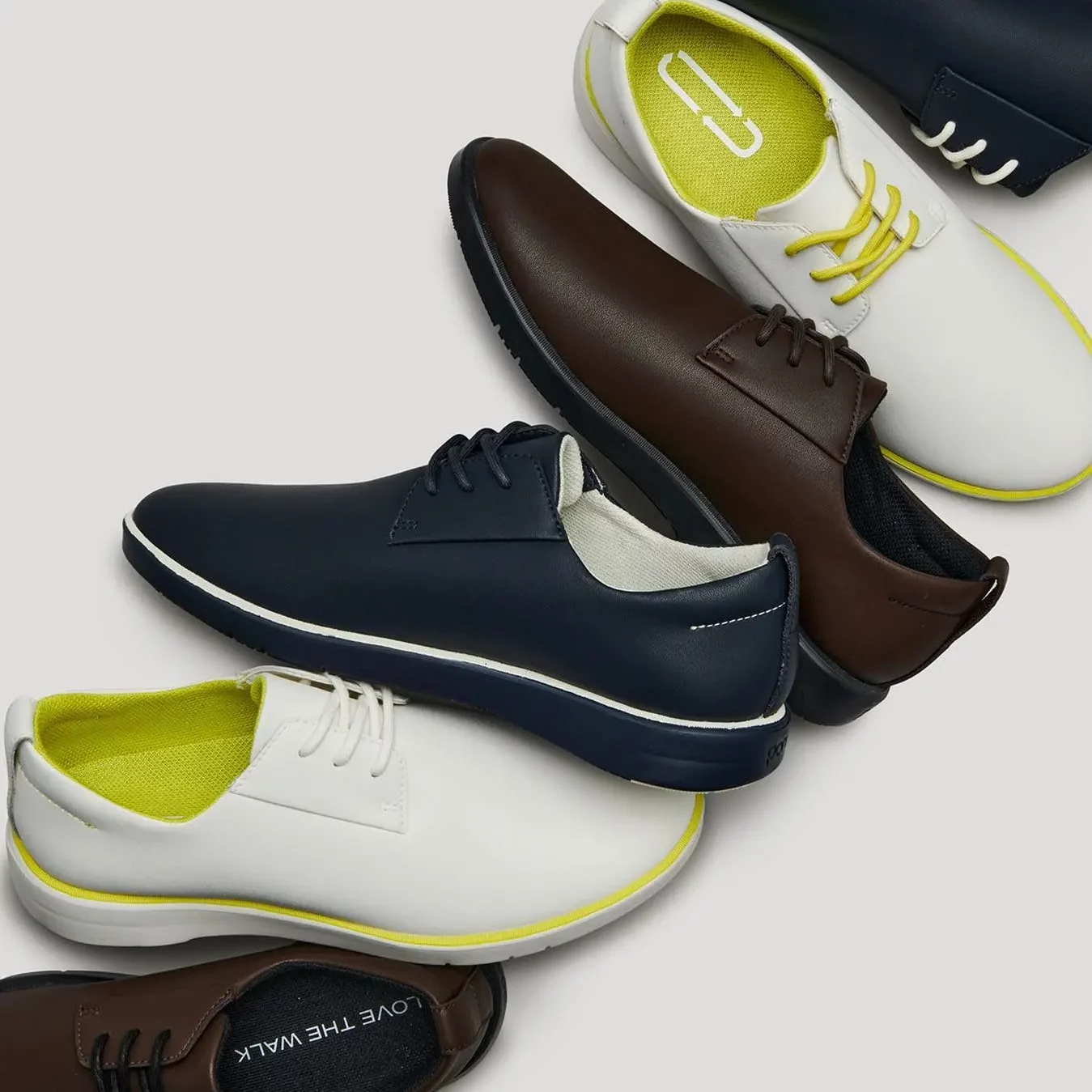 By delivering a sustainable approach to fashionable footwear, Ponto is able to minimize its effects on the environment while providing customers with shoes they'll love for years. Their catalog is minimal, but each pair of shoes makes an impression.
They also take a versatile approach to their shoe design, as each shoe can be worn in both casual or more professional settings.
Ponto shoes are made with a sugarcane-based foam bottom and a regenerated Tencel fiber lining. The outer is made with recycled leather, ensuring it will stand up to all types of wear and tear.
They also use Ortholite foam insoles made with 98% post-production waste material, plus 100% recycled packaging. The brand also offsets the carbon produced by freight and shipping.
Ponto Footwear Overview
Although they just have one style of shoe at the moment (The Pacific), this versatile style works well for a variety of occasions. From a day at the office to a fancy dinner, The Pacific can be worn in many different ways.
This style also comes in a variety of color blends; they do a great job of providing a neutral design with a pop of color.
Ponto Footwear Reviews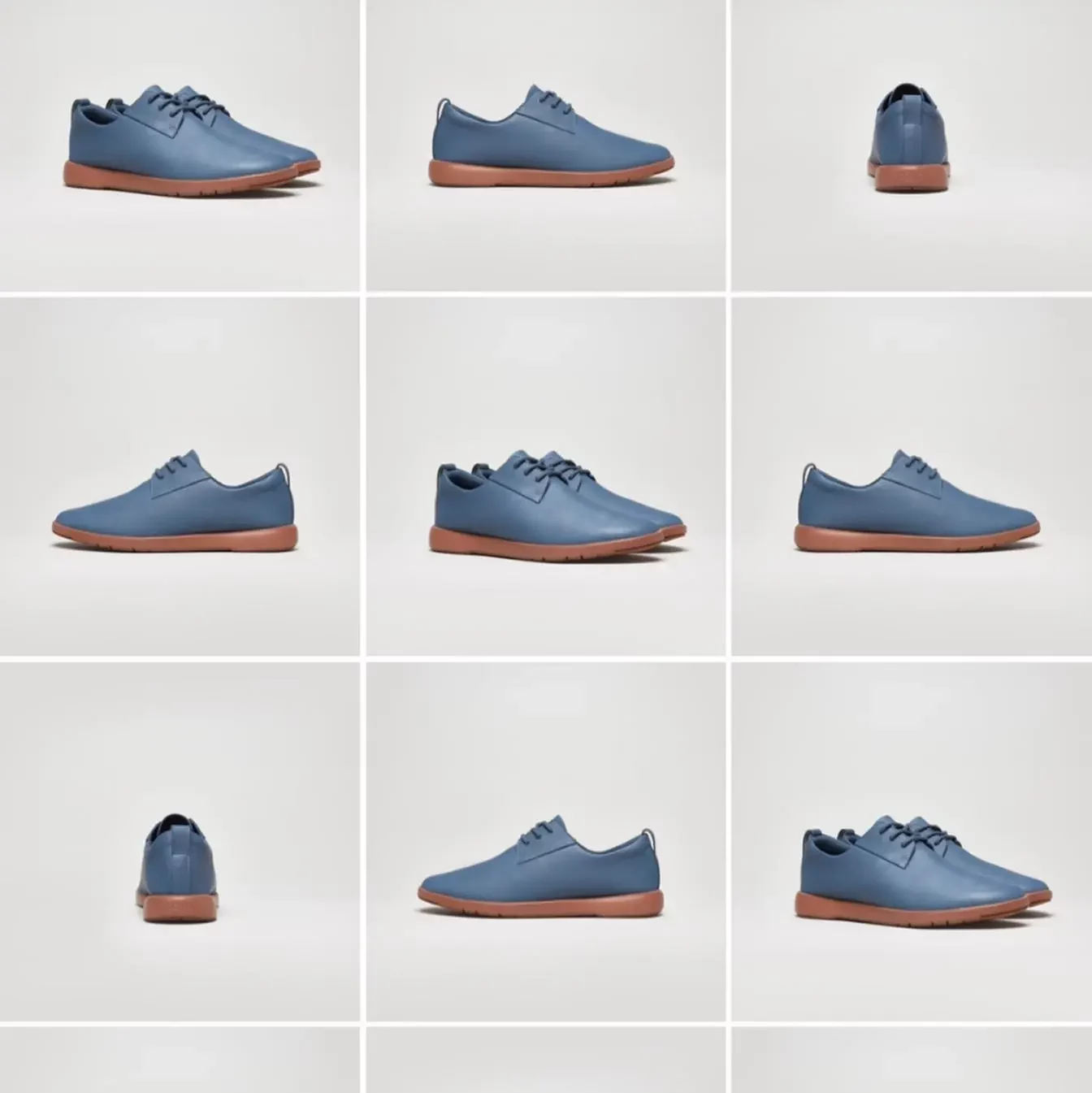 Overall Rating: ★★★★ 4.25 Stars
Although the brand hasn't become hugely popular yet, the reviews they have so far are raving. Customers love the unique styles, not to mention the sustainable craftsmanship. They feel high-quality and look like an expensive pair of shoes.
With a uniform design that's great for a broad range of social or professional settings, their shoes are an excellent all-around choice.
I will say I'm not a big fan of The Pacific shoe for women, I feel like it's more of a masculine style. I do love it for men, but I wish they had more of a sneaker-type shoe or something a bit more feminine for women. They are also a little pricey at $148 per pair, but with proper care, they can last for years to come.
RELATED: 20 Best Sustainable Sneaker Brands Out There
Quality: ★★★★ 4.5 Stars
One of their products' best qualities is that their materials are eco-conscious. Most of what they have to offer comes with water-repellent recycled leather composite and regenerated Tencel fiber lining.
You'll also find recycled and plant-based foam insoles in addition to sugarcane-based foam bottoms.
Customers rave about the quality, plus how comfortable they are. The shoes do have Ortholite insoles, so these shoes can be great for someone who is on their feet often but wants something a little more stylish than your basic pair of sneakers.
Pricing: ★★★★ 4 Stars
The Pacific shoes cost $148, so these shoes are definitely an investment piece. However, the quality craftsmanship should ensure they last for years to come.
Shipping & Returns: ★★★★ 4.5 Stars
Returns are free, which is always a nice perk. You're able to return undamaged and "like new" products within 30 days of delivery. Their return policy is pretty standard as well, and products have to be in their original condition to be accepted.
All U.S. orders get the benefit of free shipping, or you can purchase expedited shipping.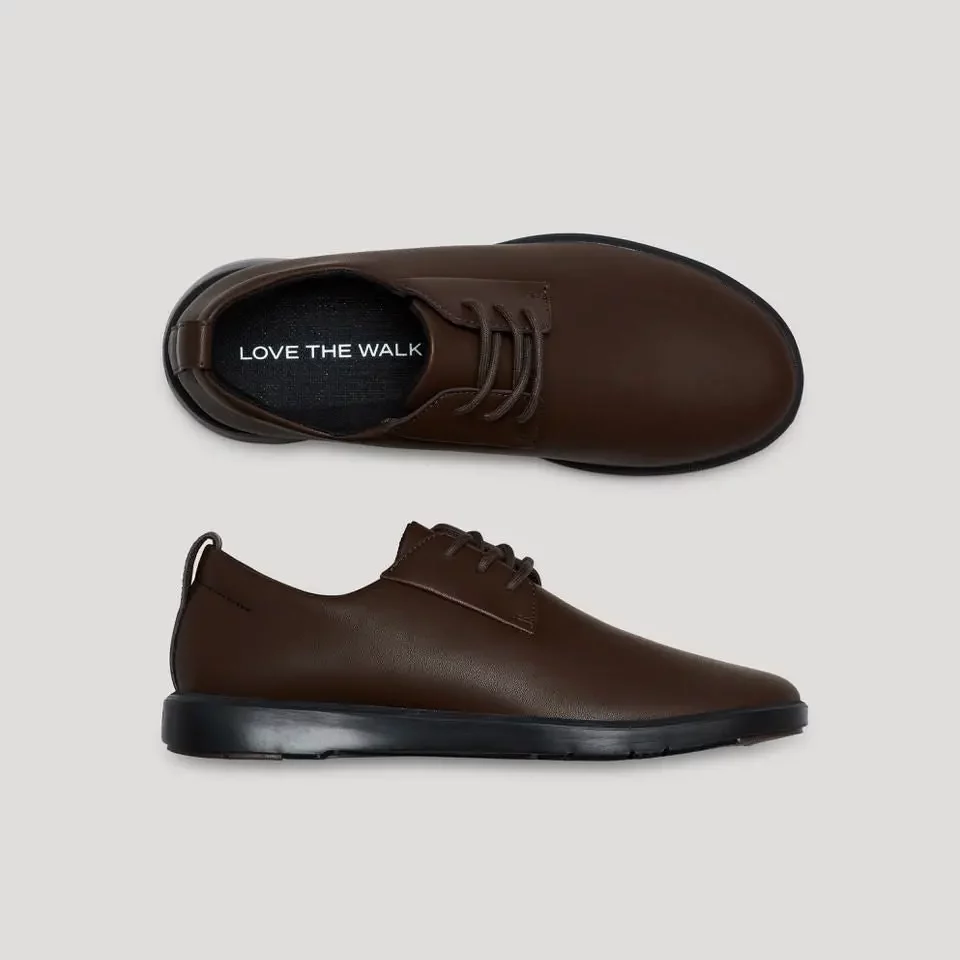 The brand keeps its products pretty straight to the point, with The Pacific being their only shoe style for both men and women. However, this style does come in a variety of colors, including fun standout options like orange.
Their signature shoe is built to provide substantial comfort with the help of bio-based materials, each providing a unique benefit to the overall design of the show.
Overall, based on Ponto seem to really love this shoe. It's well-made, comfortable, versatile, and stylish.
What Are Customers Saying?
Online Ponto shoe reviews are a bit sparse, but most shoppers seem to be pretty happy with the brand. Here are the top points of feedback we found among reviews:
Customer service is satisfactory
The price is fair for the quality you get
The unisex nature of their products makes it easy to shop
They don't look like they would be comfortable, but they are super comfortable
Versatile style can be paired with a variety of outfits
The perfect shoe for someone on their feet often
The recycled leather outer is very durable
Wish they had more designs to choose from
Excellent for traveling
Return Policy
You won't have to struggle with their return policy, as customers have 30 days to send a product back if it doesn't work out. Items must not have any visible wear and tear and should be in their original condition to be accepted.
Non-returnable items can be sold through their resale shop to get a portion of your original price back.
FAQs
Who owns Ponto Footwear?
The brand is owned and operated by Aaron Roubitchek, who is the visionary behind the eco-friendly, unisex design of their shoes. 
What are Ponto shoes made of?
Their shoes are made from a blend of recycled materials alongside a variety of biodegradable plant-based elements.
Do their shoes help with slip resistance?
Not only are they slip-resistant, but they're more than suitable for a range of work environments. Whether you work in a medical field, restaurant, or any other job that requires you to be on your feet, Ponto shoes are an excellent choice.
The Bottom Line
Ponto Footwear may be a pretty niche company, but its products serve the environment in more ways than one. Their design is an excellent style choice for men and women, and they come at a fair price.
Overall, we'd give them a shot. They offer a versatile style, durable recycled leather shell, and surprisingly impressive comfort. These shoes are a great way to spice up your everyday look, plus they are excellent for traveling as they are so versatile.
Ponto Footwear Alternatives