You've probably seen a Pixi Beauty product or two pop up on your Instagram explore page over the past couple of years as the brand has quickly risen to one of social media's favorite skincare and makeup lines. It is very popular amongst influencers, celebrities, and stylists alike.
But is all the talk just chatter, or does Pixi Beauty actually work wonders? Read our Pixi Beauty reviews to find out if it lives up to the hype and if it's truly worth your money.
RELATED: 13 Best Affordable Skincare Brands That Really Work
What is Pixi Beauty?
Pixi Beauty is a cosmetics brand created over 20 years ago in Soho, London, by Petra Strand, a Swedish-born makeup artist. The original goal of Pixi Beauty still continues today which is to bring out the natural beauty in everyone. They want you to "look like you, your best you."
With more than 20 years of experience in the beauty industry, Strand creates formulas that use botanicals and other ingredients for multipurpose products that have many benefits for your skin.
Pixi Beauty's skin-loving products are intended to create a natural, glowy, and radiant complexion. With both skincare and makeup items available, Pixi Beauty has got you covered.
For skincare they have moisturizers, eye patches, cleansers, their famous Glow Tonic, and more. If you're looking for makeup, Pixi Beauty has anything from foundation to lipsticks to mascara to blush to help you achieve their signature naturally radiant look.
Pixi Beauty Reviews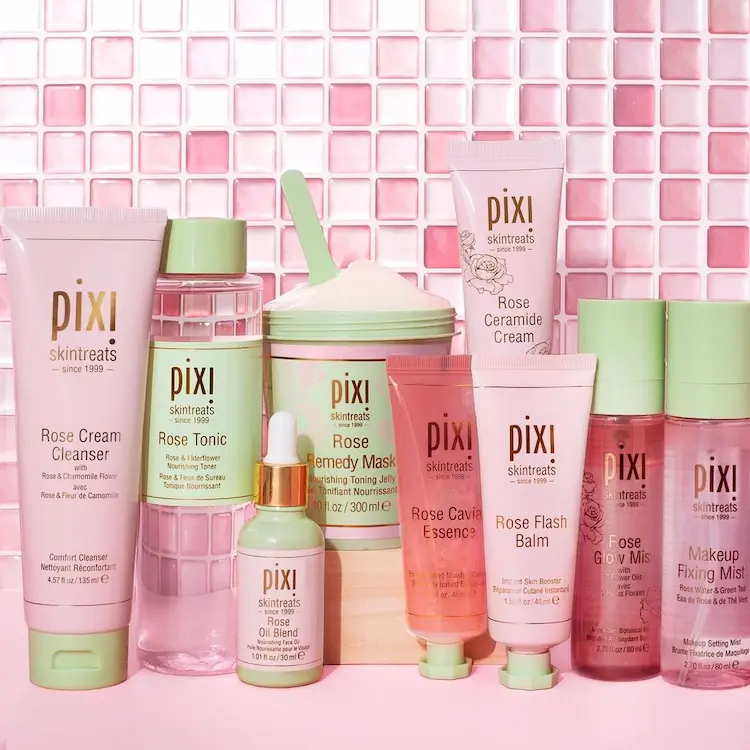 Overall: ★★★★ (4.5 stars)
Pixi Beauty is a really great option if you are looking for higher quality skincare and makeup, but still at a very affordable price. The majority of customers swear by the products. Popular skincare items have quite a cult following for a reason: they deliver great results.
On top of that, the brand offers a large variety of products that fit any need, and it's super easy to find at your local drug store or with online retailers. Plus, the packaging is super cute!
Pricing: ★★★★ (4 stars)
Pixi Beauty is mainly split into two categories: skincare and makeup. Individual skin care products range from $4-$29 while makeup products range from $8-$32.
Because of these price points, Pixi Beauty is largely considered a drugstore brand that is affordable for most people, though it is a little more expensive then others you might find at retailer stores.
Quality: ★★★★★ (4 stars)
Many Pixi Beauty products have received multiple beauty awards over the years, and customers generally have positive feedback about their experiences with the procuts.
People using their skincare items have seen noticeable improvements with their skin, and many customers are fans of their makeup items that are great for that no makeup makeup look.
The only drawback is a few complaints about irritated skin and an overuse in strong fragrance ingredients that can cause irritation.
Shipping: ★★★★★ (5 stars)
Standard shipping (2-7 business days) is free for orders over $25 and $4 for orders under $25. Though international shipping is not available through the US website, the Pixi Beauty UK site ships internationally.
Pixi Beauty is also available through Sephora, Ulta, Amazon, Target, and drugstores.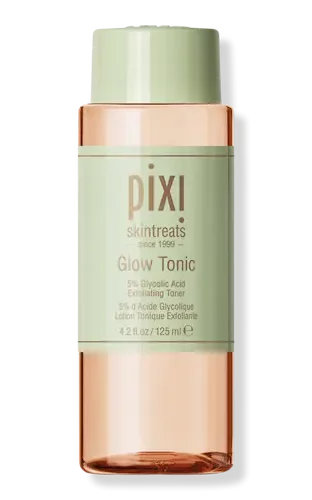 ★★★★ 4.2 stars (134 reviews)
The Glow Tonic is one of Pixi Beauty's best sellers. It's received multiple beauty awards and is very popular on social media platforms like Instagram and TikTok. The Glow Tonic is a facial toner that cleanses, exfoliates, and hydrates the skin using glycolic acid, ginseng, and aloe vera.
According to customer reviews, the Glow Tonic lives up to the hype. The toner really worked to achieve a radiant look while reducing pores, hydrating the skin, and leaving a smooth complexion. However, a few people didn't love the added fragrance.
---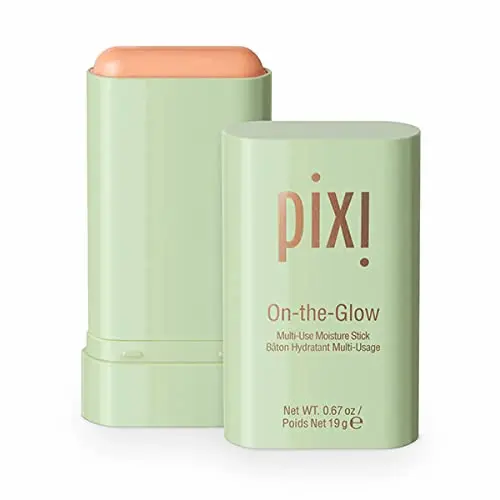 ★★★★ 4.5 stars (353 reviews)
This product is a solid moisturizer that's easy to glide on especially when you're "on the glow." Its compact stick form makes it great for carrying in your bag and applying it throughout the day. It provides immediate and long term moisture to your skin with Vitamin D2, ginseng, and glycolic acid.
Customers found that this product was a great moisturizer and feels great on the skin, but some say that it felt a little heavy after application. Overall it has great feedback, though, and many people say a little goes a long way.
---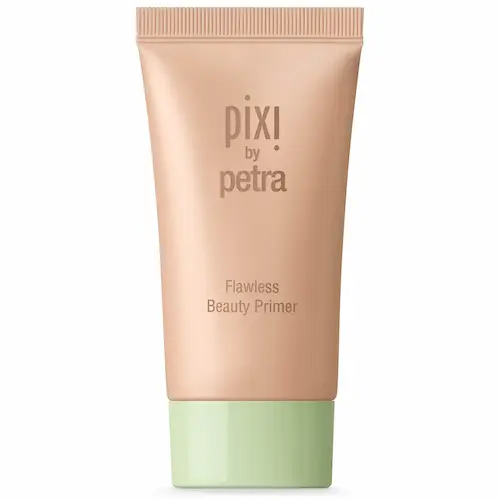 ★★★★ 4.7 stars (186 reviews)
This primer is used to create an even and flawless complexion with a glowy finish. It works on all skin types, and its formula uses ingredients like Vitamin C and Vitamin E to revitalize and nourish the skin for a youthful look.
Ratings are high for this product with customers saying that it provides a great natural glow that lasts all day. It makes your skin look brighter and healthier without looking oily. The primer also does a great job at holding your makeup together throughout the day.
---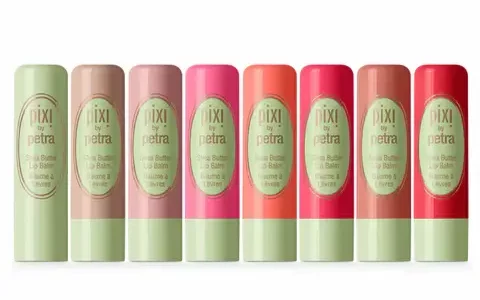 ★★★★★ 5 stars (235 reviews)
This is a lip balm that uses shea butter and Vitamin E to nourish and protect your lips, and it gives a light tint of color. It's available in 6 shades and only cost $8 which is around the same price as other lip balm brands.
Customers say that this lip balm is incredibly moisturizing and gets the job done fast. The color is very sheer, which was a positive point for some who just wanted a small hint of color, but a negative point for others who were searching for more pigment.
What Customers Are Saying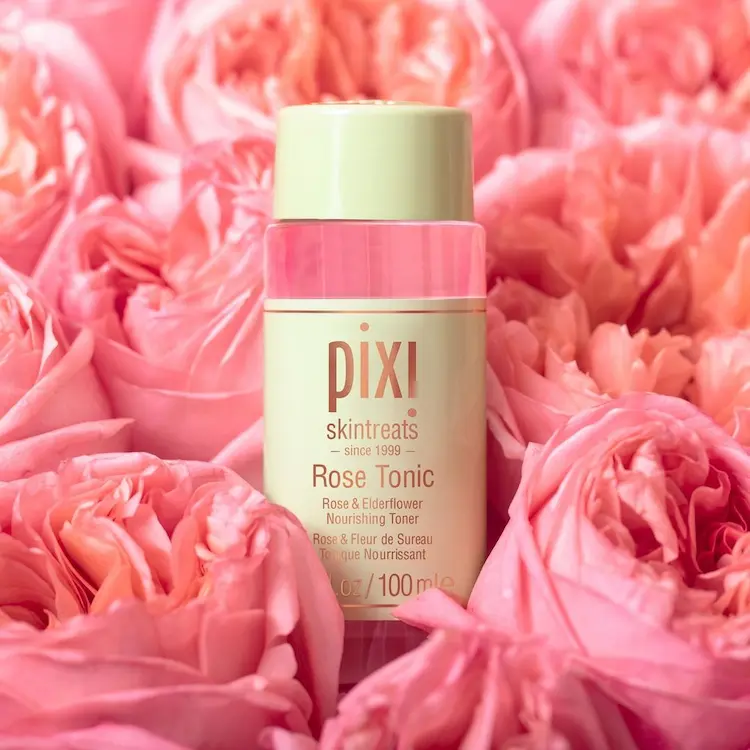 If you still aren't convinced to try out Pixi Beauty, we have put together a small list of some points that customers have made about the brand, the products, and how it worked on their skin.
Makeup products are great for a natural, glowy look
Overall great results with noticeable improvement from skincare products
Works on all skin types
A little high for drugstore prices, but not too expensive
Skincare products work fast and feel food on the skin
Excessive use of fragrances that can cause skin irritation
Great variety of items to choose from
Great customer service
In Conclusion: Worth It?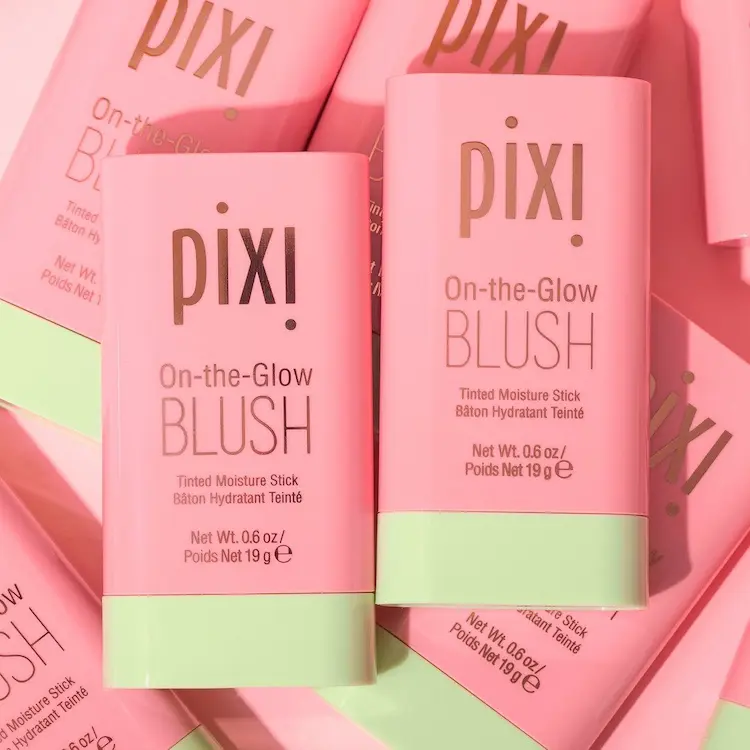 To sum it up, Pixi Beauty is 100% worth a try. The brand offers quality skincare and makeup comparable to higher end beauty lines all at an affordable price.
Customer reviews have nothing but good things to say about Pixi Beauty. Many people claim they saw quick results with skincare products and their makeup line is really good for the best no makeup look.
Pixi Beauty Alternatives
FAQs
Is Pixi Beauty vegan?
Pixi Beauty has a lot of vegan options and is entirely cruelty-free. 
Who Owns Pixi Beauty?
Petra Strand is the founder and creator of Pixi Beauty. 
What is Pixi Beauty's return policy?
Pixi Beauty will accept unopened or gently used items within 30 days of purchase. Shipping fees will not be included in the refund. Customers looking to return a product should email customercare@pixibeauty.com for further instructions. 
UP NEXT: 12 Best Indie Skincare Brands To Keep On Your Radar