Wondering if this site for affordable (and adorable) baby clothes is too good to be true? Read our Patpat reviews to see if it's worth the money.
There doesn't seem to be a lot of options for family clothing sites that offer baby clothes, matching family outfits, maternity clothing, accessories, and more – all in one place. 
Patpat claims to fill this niche, with a huge selection of precious baby clothes and plenty more essentials for parents.
Patpat was founded in 2014 by two close friends, Albert Wang and Ken Gao, in Mountain View, California. Both friends earned their Master's degrees at Carnegie Mellon University and worked together as Principal Engineers at Oracle shortly after that. 
But when fatherhood called, Ken discovered the kid's clothing industry was lacking in fashionable, functional options that were also affordable. 
That's when they decided to create a shopping platform for moms and parents alike who needed good deals and quality digs for their kids.
But, did the dads accomplish what they set out to do? Read our Patpat reviews to find out everything you need to know about this family-friendly retailer.  
RELATED: 13 Places to Buy Matching Family Swimsuits
What is Patpat?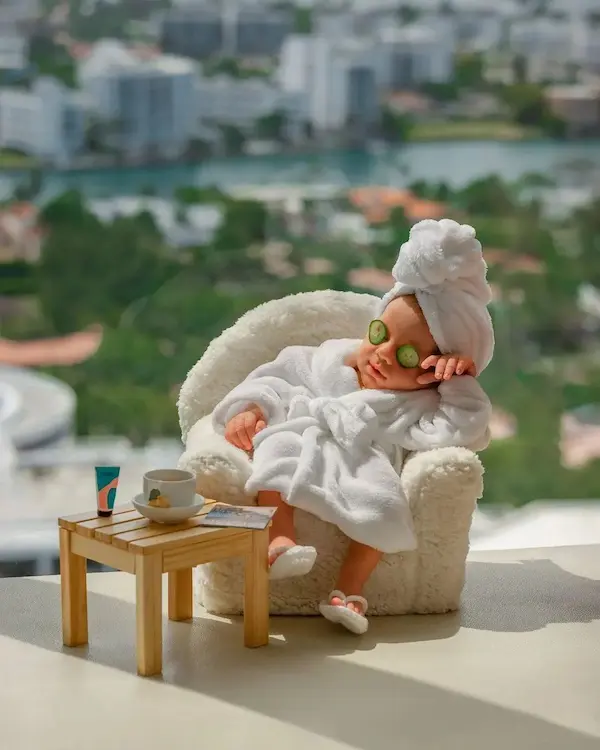 Patpat is an online fast fashion retailer that sells matching family outfits, baby clothes, maternity clothing, and more. The brand values cute, quality clothes at affordable prices.
The company offers clothes for maternity, babies, toddlers, and further. The shop also has various options for all your baby gear needs, all of which have given Patpat a loyal following over the years. 
PatPat is a fast fashion store very similar to the popular SheIn, but targeted toward baby clothing and maternity items.
Is Patpat Legit?
Yes, Patpat is a legitimate online retailer with great online reviews on sites like Trustpilot and Sitejabber. The quality might not always be up to par since their prices are so low, but you can be sure you'll receive what you ordered.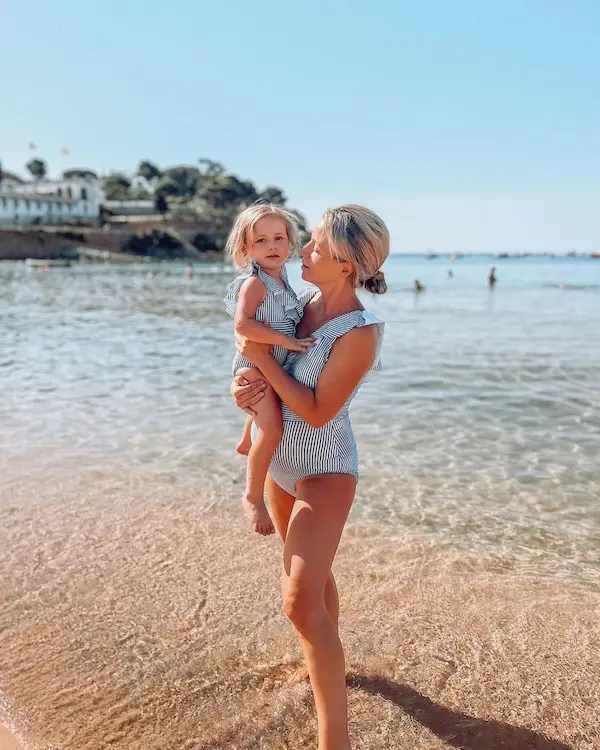 Patpat Reviews
Overall Rating: ★★★ 3.5 Stars
This brand has glowing reviews both on and off the company website.
Sites like Trustpilot, Sitejabber and Reddit provide a hefty amount of positive feedback. There are definitely some negative experiences as far as quality and sizing go, so you might be taking a slight risk when ordering from this store.
Customers' most common praise for this site includes great customer service, low prices, excellent quality, and fast shipping.
Some customers did complain about order mixups, poor quality, and trouble receiving refunds or with customer service. However, these were minor in comparison to the number of positive PatPat reviews. 
Pricing: ★★★★★ 5 Stars
PatPat's pricing is very competitive compared to other baby clothing brands. Additionally, most customers were happy with the quality for the price they paid. 
Clothing typically ranges from $2-$20 for baby clothes, maternity wear, kid's outfits, and more. They offer plenty of cute, trendy outfits for babies at less than $20 (and fun matching outfits for the parents and kids or babies).
Shipping: ★★★★ 4 Stars
Shipping is free for orders of $45 or more, or it costs around $5 for standard shipping, according to their shipping page. 
Items take 12-20 business days to arrive, not including a 1-2 business day processing time. To get items faster, you can order $100 worth or pay for express shipping, which comes in 6-12 business days (plus the processing time). 
Customers were mostly impressed with shipping speeds and rarely reported delays.
Quality: ★★★ 3 Stars
Most customers were satisfied with the quality of the clothing and products they ordered, especially considering the prices. Some customers experienced quality issues like stains, but customer service resolved their issues quickly.
That said, we gave them a 3-star rating because you shouldn't expect amazing quality and there may be times where you're disappointed. Quality seems to be a hit or miss, but more often a hit.
Many reviewers said the products were made from suitable materials, although some said the materials were too thin or that they were mislabeled on the website.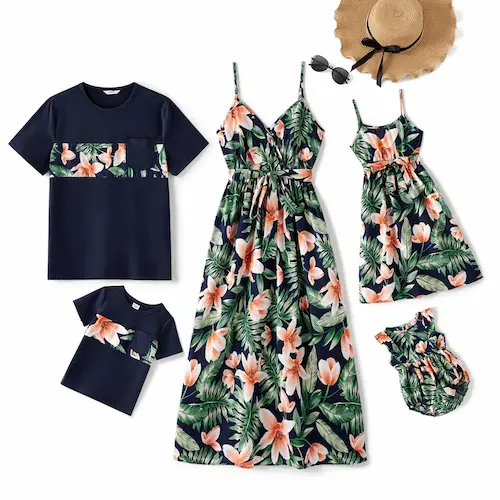 Need a matching outfit for your Christmas card or family photo? Patpat has you covered. Arguably the cutest collection they offer is the matching family sets.
PatPat sells matching sets for the whole family with plaids, florals, seasonal themes, and more. How fun is that?
The items are super cheap, too, with most sets costing under $15 for the entire collection! That's honestly a steal.
---
For clothes that you'll only be able to wear during your pregnancy, you probably don't want to spend a fortune on a new maternity wardrobe. Luckily, the price of PatPat maternity clothing options is unbeatable.
PatPat reviews state that the quality obviously isn't up to par with more expensive brands (i.e. the fabric might be thinner than you hoped), but you shouldn't notice too much.
Maternity clothing options don't stop at pants, dresses, and tops. PatPat offers shapewear and nursing clothes as well. 
---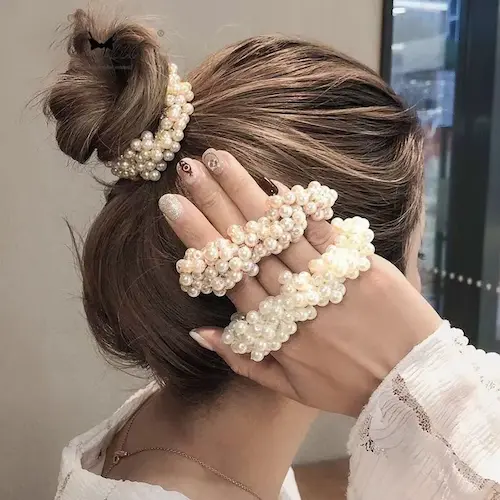 This company has accessories down to a tee, following all the trends like cat eye sunglasses, claw hair clips, fuzzy socks, scrunchies, and more for a super affordable cost. 
Don't sleep on these fun accessory options when filling out your cart and trying to meet that shipping threshold! Plus, they have amazing accessories for your little ones as well.
What Customers Are Saying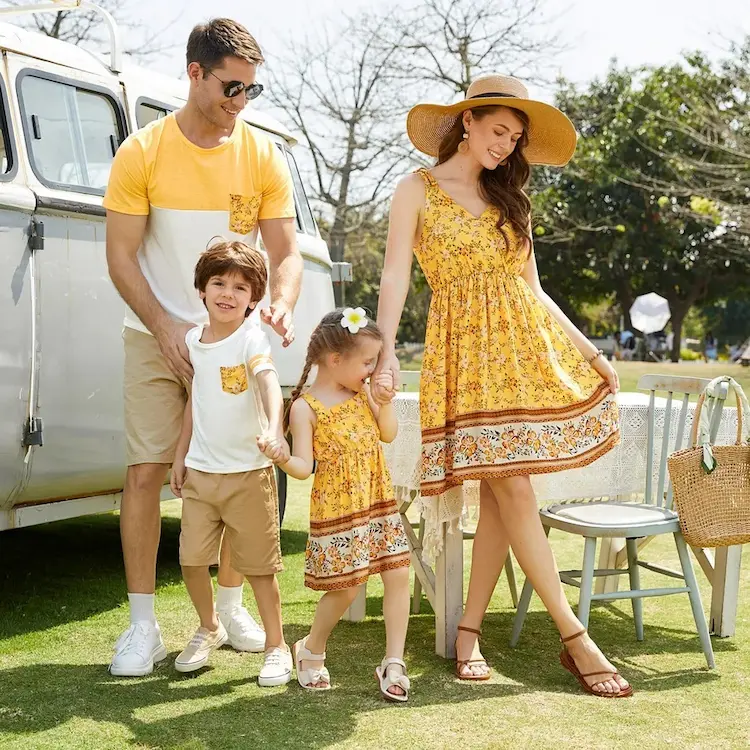 Review platforms like Sitejabber and Trustpilot have positive PatPat reviews overall. We also searched across Reddit and other forums to see what real customers think. Let's see what the comments entailed:
Decent quality products in comparison to the price
Amazing prices
2–4 week shipping speeds
Huge selection
Great customer service
Some order mistakes
Some trouble getting refunds
Buyers need to pay for return shipping, so some orders aren't even worth returning
Some quality issues like thin fabrics, mislabeled materials, and too-long or too-short sleeves
Some issues with inconsistent sizing
Lots of real PatPat reviews shared on there individual product listings
In Conclusion: Is PatPat Worth It?
After searching through hundreds of PatPat reviews, we'd say they're worth giving a shot. Customers were happy with their orders overall, and if they weren't, problems were resolved by the customer service team quickly.
There were some complaints about inconsistent sizing and some quality issues, but this is a risk you're taking when purchasing from these incredibly affordable fast fashion retailers. Since the cost is so low, the quality won't be too impressive.
For such cheap prices, the items offered are a steal. You might end up with something you don't love every now and then, but it seems that shoppers have more positive experiences than negative.
The only downside is that customers need to pay for return shipping, which can be costly since the brand ships from overseas. Depending on what you buy, one item might cost as much as the return shipping (or even less), so you might end up stuck with something you don't like.
We also *highly recommend* looking at individual PatPat reviews on their product pages. If you scroll down on an item you're interested in, you should see reviews from customers who have actually purchased that specific item.
Since they're such a large store, there are many customers that share reviews (including photos) of items they purchased. You can browse through these reviews to see if the sizing or quality was off, which can help you avoid being stuck with something you dislike.
But overall, we recommend this brand for anyone entering parenthood or looking for a cheap gift for someone who is. And don't forget they have family photo matching sets, too! 
Patpat Alternatives
Return Policy
Customers must notify the customer service team to process a return within 30 days of receiving the item.
According to the company's return policy, shipping costs fall on the customer, not the business, so be prepared to pay for return shipping.
Any returns also must be unworn, unwashed, and unaltered in any way to be eligible for a refund.
FAQs
Where Is Patpat Located?
Patpat is based in Mountain View, California. However, their orders ship from China.
How long does it take Patpat to deliver?
Patpat takes 12-20 business days for orders to arrive, plus an extra 1-2 business day processing time. For an extra fee or order amount, items can ship as fast as 6-12 business days.