Men are always on the hunt for quality underwear brands that suit their needs from every angle. Support, comfort, fit, and even style are important factors, but it can be challenging to find underwear that checks off all the boxes.
Pair of Thieves is a brand for basics that was started by three friends who were frustrated with bad socks but has since expanded to underwear and apparel items as well. But, does this brand live up its claims?
In this Pair of Thieves underwear review, we'll look at their stand-out qualities and what their customers have to say about the brand with a focus on their underwear.
What is Pair of Thieves?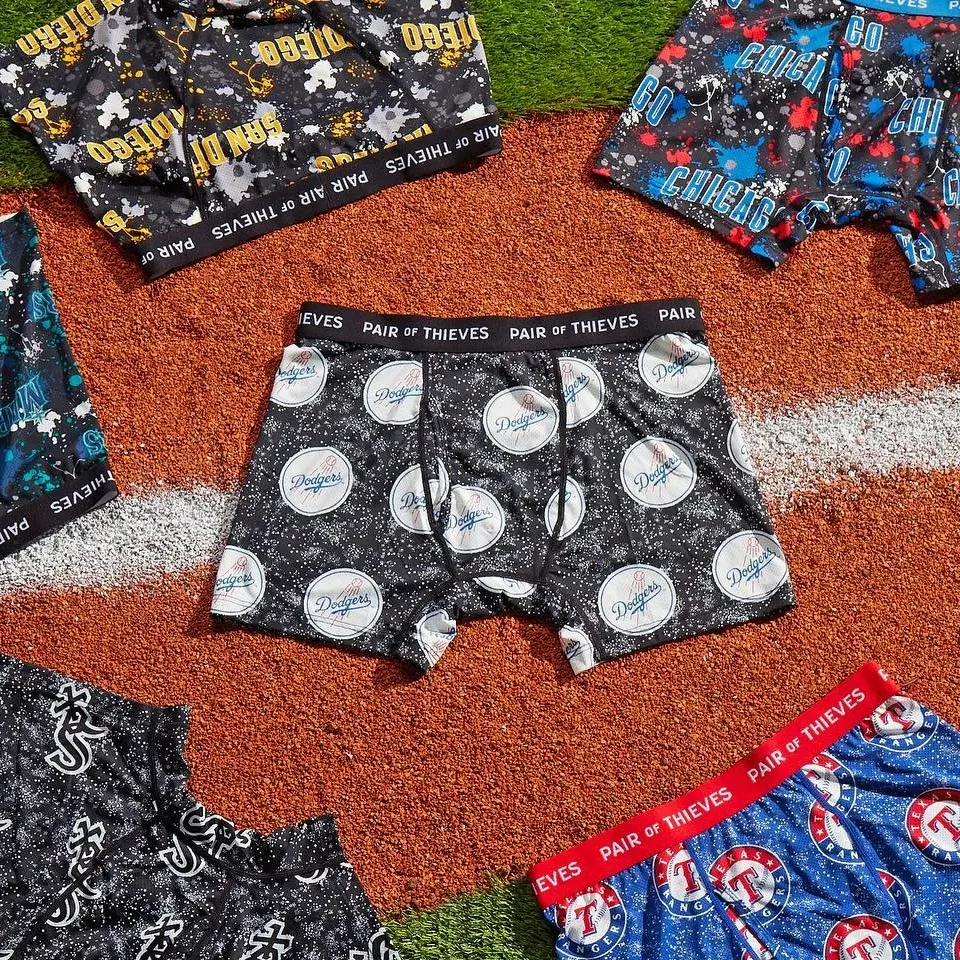 Pair of Thieves is a brand that doesn't sell you on a bunch of fluff when it comes to their underwear.
Although Pair of Thieves offers many different products and started off with socks back in 2014, they've gained plenty of attention due to their underwear alone.
With every style of underwear you could think of, Pair of Thieves aims to have something for every style preference and body type. From fun patterns to neutral designs, their underwear can suit a broad range of personal aesthetics.
Pair of Thieves Overview
When taking a look at their catalog, you'll find over 100 different pairs of underwear.
Shoppers can sort through boxer briefs, trunks, woven boxers, and more. Each pair comes at a pretty similar price range across the board, and they offer sizes that range from small to 4XL.
Whether you're looking for something snug or a relaxed fit, the company provides a diverse catalog that's built with a decent blend of fabrics.
Pair of Thieves Underwear Review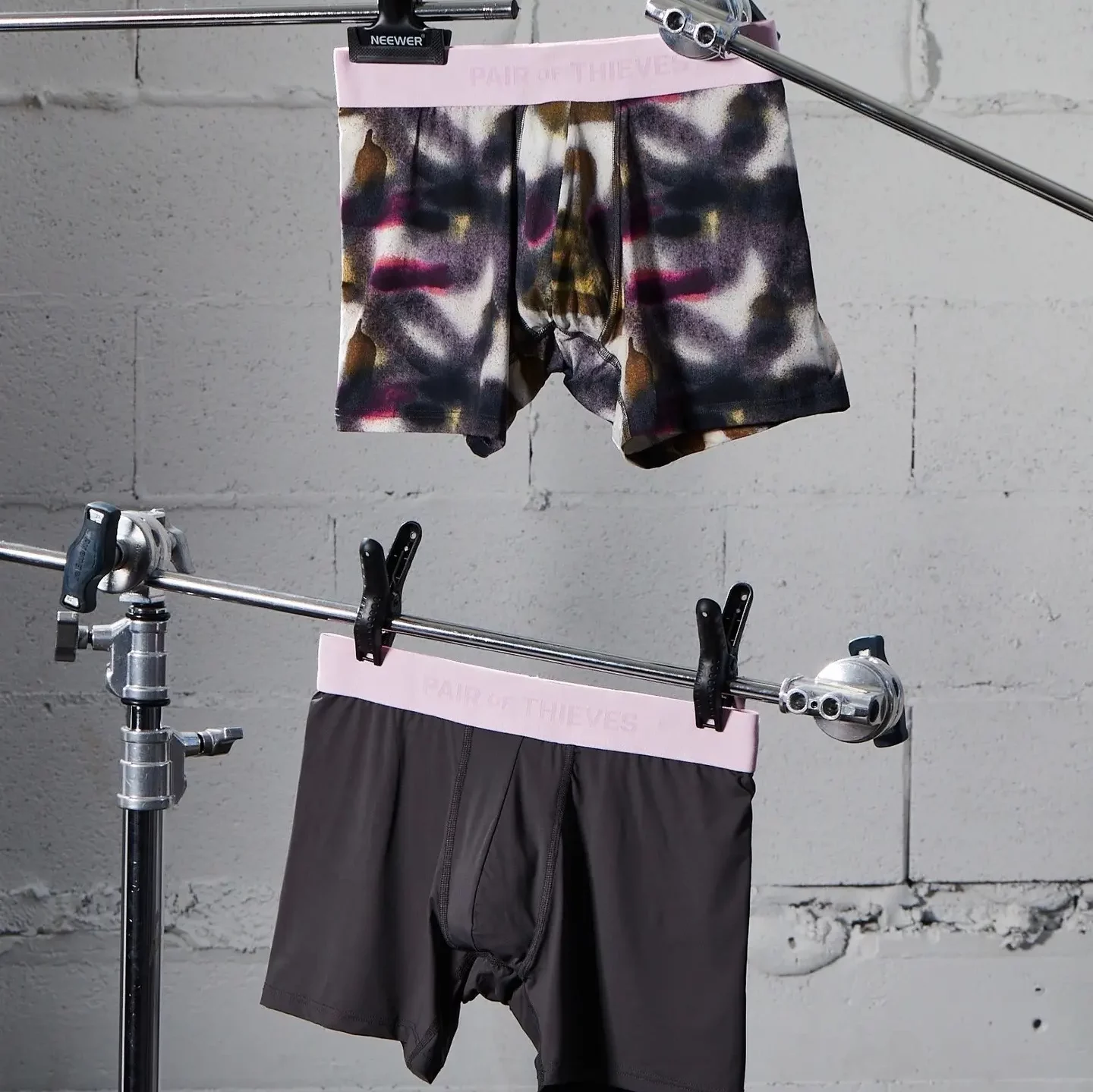 Overall Rating: ★★★ 3.75 Stars
Regarding comfort and style, Pair of Thieves underwear seems to satisfy most men's needs.
There's a universal sentiment among most shoppers that their underwear is of decent quality for the price, and many appreciate how breathable and size-inclusive they are. And compared to some higher-end brands, they are a great deal.
The only issues we found among Pair of Thieves underwear review involve a few issues with customer service.
Pricing: ★★★★ 4 Stars
Some customers feel it's a bit pricey, but when you compare Pair of Thieves to other underwear brands (like the popular Saxx Underwear), you're getting a great deal for the quality.
You can get two pairs of underwear for around $24 to $26, but it should be noted that you could potentially find them a bit cheaper in retail stores like Target if they are available near you.
Their best seller is the everyday kit boxer brief 4 pack, which is only $19.99. They also have a bundle builder feature where you can pick and choose which undies and even other items you want.
Shipping: ★★★★ 4 Stars
The brand offers free shipping on all orders of $60 or more, but many customers have mentioned delays in getting their orders processed. And in some cases, the company isn't very quick to notify you if an item is out of stock.
Many of the Pair of Thieves underwear reviews we found online show that quite a few people prefer to buy them from a retail store, as buying online could lead to higher costs and longer wait times.
Customer Service: ★★★ 3.5 Stars
The company could use some work in their customer service. They don't have a very prompt response time, which has led to hassle for some customers.
Some Pair of Thieves underwear reviews have mentioned that days will pass before they receive any help about an inquiry, and the company isn't very flexible with customer concerns.
The quality of their underwear may be impressive for some shoppers, but customer service doesn't seem to be their strong suit.
What Customers Are Saying
Among their pros and cons, there are a few recurring comments from their customers that we found in reviews online.
Their underwear is very breathable and comfortable
Many men enjoy wearing them during sports activities
Most feel their price range is pretty fair and more affordable than other brands
Customer service can be slow and unresponsive
Shoppers appreciate the variety of underwear and size choices
Shoppers also love their socks and other items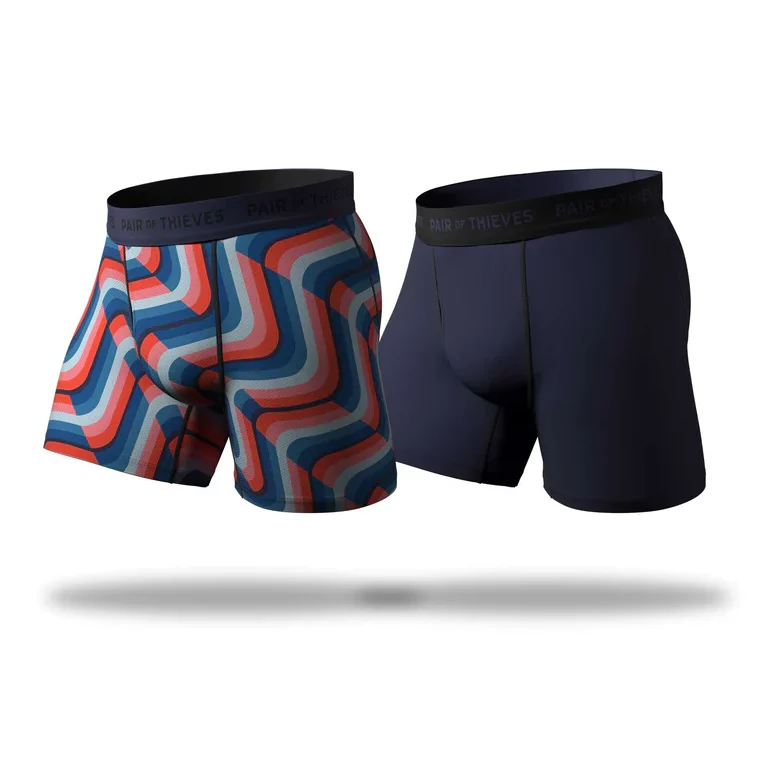 Known to be one of the brand's best sellers, this pair of underwear is built with a form-fitting fabric that's a blend of 85% polyamide and 15% spandex. It's lightweight, stretchy, and provides comfort from every angle.
Other features include a no-roll waistband, smooth and flat seams, and an easy-access fly. This underwear provides the perfect mix of support, comfort, and breathability.
---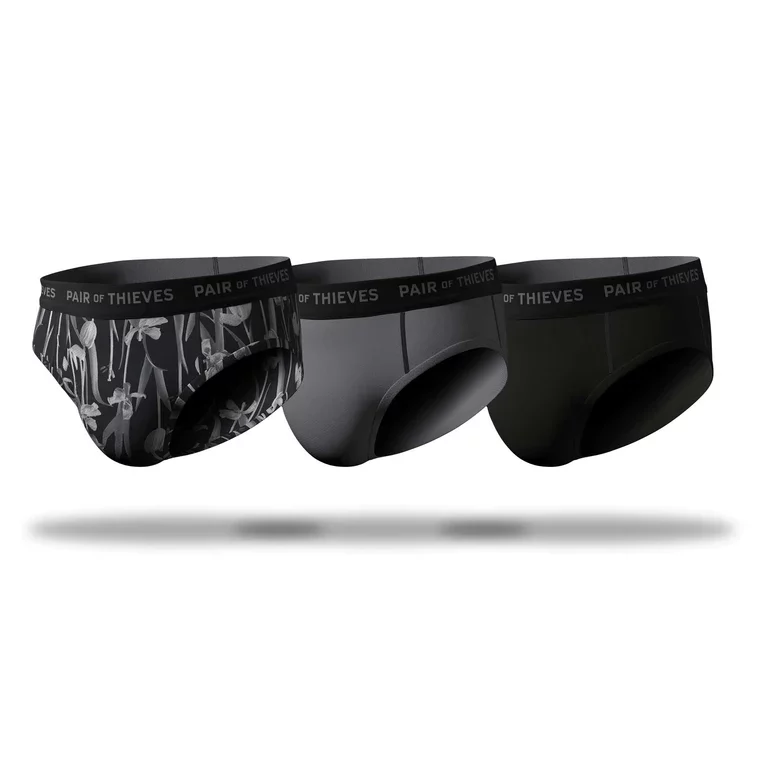 If you're looking for something that's a bit more snug, the super fit briefs are the best option for ample support. The flexibility and universal comfort of these briefs are their biggest selling point, and many guys like them because the fabric stays out of the way during movement.
These are available in sizes small through 2XL and come in a 3-pack for $24.99, making them one of the best deals on the website.
---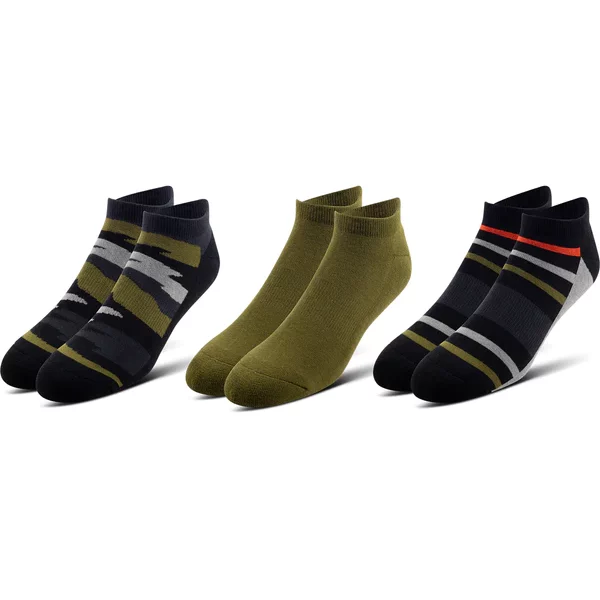 As mentioned earlier, Pair of Thieves offers many different clothing products. They offer many different sock styles and designs that serve a variety of needs, from fashion to overall protection. Whether you need boot socks or some low-cut crew designs, their catalog has a little bit of everything.
However, you should be aware that some people have encountered issues with their socks shrinking significantly.
---
Return Policy
The company offers a no-regret guarantee, which states that customers have up to 101 days to request a full refund on their items. All you have to do is contact customer service, and they'll provide a pre-paid shipping label for the return.
This is a pretty generous return policy, especially when you consider that they'll accept returns in any condition.
FAQs
Where to buy Pair of Thieves?
You can start out on their official website, but you can also find them in a range of retail environments, such as Target.
What material is Pair of Thieves?
Most of their underwear is made from a mix of spandex, cotton, and polyamide. This helps make them flexible, form-fitting, and comfortable.
How do you wash Pair of Thieves underwear?
It's recommended to hand wash them and then let them air dry. If you need to use a washer and dryer, you only want to wash them with a warm and delicate cycle and tumble dry low. If using bleach, make sure to use the non-chlorine variety.
Is Pair of Thieves made in the USA?
The company produces all of its underwear and other garments overseas, which is a pretty common practice with many clothing companies.
Do Pair of Thieves underwear have a pouch?
You won't find a pouch in their underwear, but that doesn't always mean they won't provide the support you need. 
The Bottom Line
Pair of Thieves may not be for everyone, but it looks like the quality of their products and relatively affordable prices keeps most shoppers happy.
Aside from some minor issues with customer service, the bundles, sales, and overall value are satisfactory for most.
Pair of Thieves Underwear Alternatives