Are you going through Pair Eyewear reviews before you buy your next pair of customizable, quirky, and stylish glasses?
 In this article, we'll tell you all about Pair Eyewear, what makes them unique, some of their best-selling products, and where you can get yours from. 
Keep reading to see if this eyewear brand is with the money.
What Is Pair Eyewear?
Sophia Edelstein and Nathan Kondamuri started Pair Eyewear, an eyewear retail brand, in 2017. 
Most people can recall Pair Eyewear from an episode of ABC's Shark Tank in 2020. The brand managed to bag several attractive deals from investors and manufactured quality products at modest prices. 
Pair Eyewear Company Overview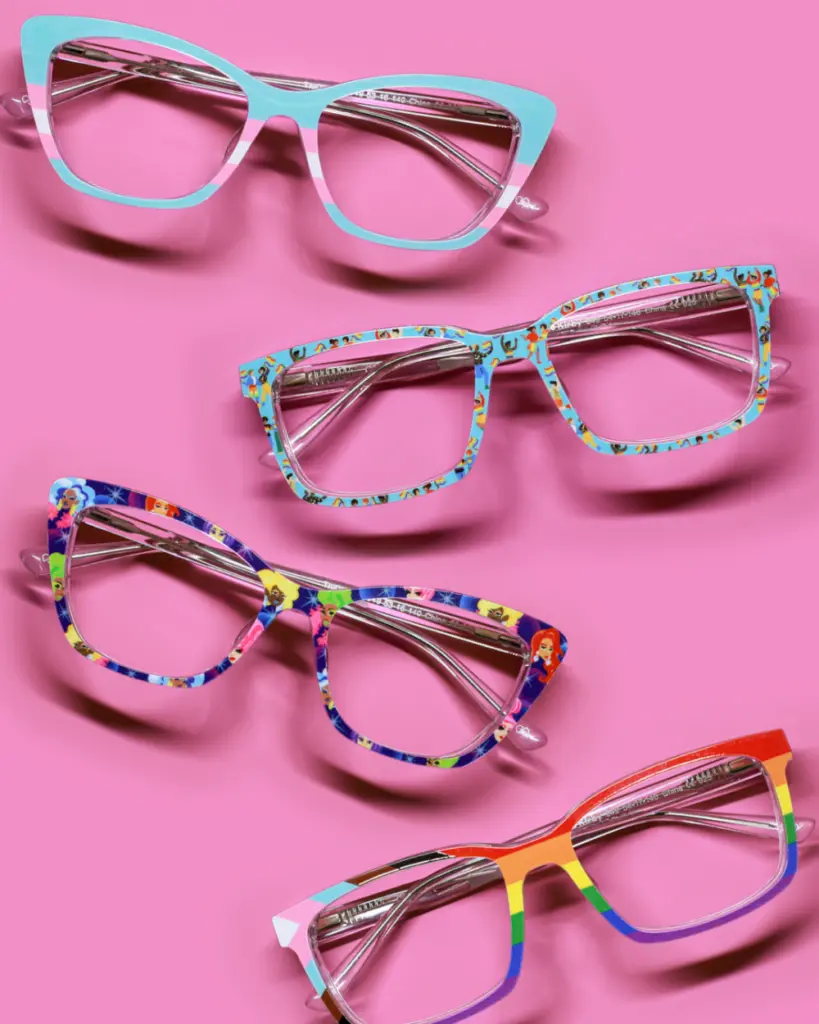 Pair Eyewear has given a fun and eccentric twist to traditional sunglasses. They offer dynamic products that you won't get bored of wearing every day. Pair Eyewear has made wearing glasses exciting for both adults and kids. 
Customers can choose a base frame, a top frame, or a magnetic front piece, add-ons like lenses, and further upgrades like blue light blocking lenses and progressive lenses before finalizing their purchase.
Pair Eyewear Reviews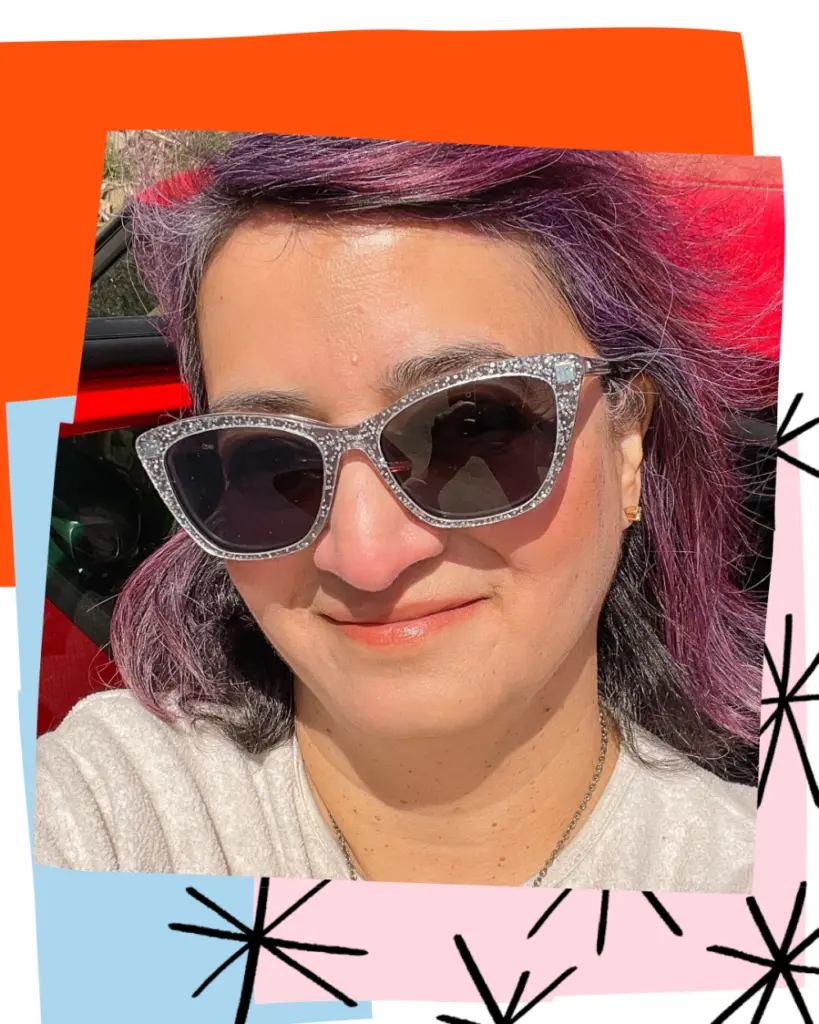 Overall: ★★★ 3 stars
While the brand has managed to garner many positive testimonials for the lively and extensive range of products it offers, it has got its fair share of criticism too. Many have complained about the brand's poor communication and have felt it did not quite meet their expectations.
Price: ★★★★ 4 stars
The base price of products from Pair Eyewear is $60. This is relatively affordable considering the wide selection of top frames and customizing options available. The frames and the tops add up to close to $100. Progressive glasses are one of the most expensive products, which Pair Eyewear prices above $250.
Shipping: ★★★ 3 stars
Customers can enjoy free shipping on their orders. If you return a product within 30 days of receipt, you also receive free shipping, but many customers have complained that the delivery time for returns is longer than what the company claims it to be.
Quality: ★★★★ 4 stars
Pair Eyewear pride itself on offering a stunning range of high-quality products that can easily stand the test of time. The products are affordable, but they also accommodate different face sizes and shapes.
Customer Service: ★★ 2 stars
This segment has received the maximum criticism from customers and reviewers. Communication and speedy redressal has not been the company's most favorable qualities, and people have complained about delayed shipments and unattended queries quite frequently.
Top Alternative: Warby Parker
Pair Eyewear Base Reviews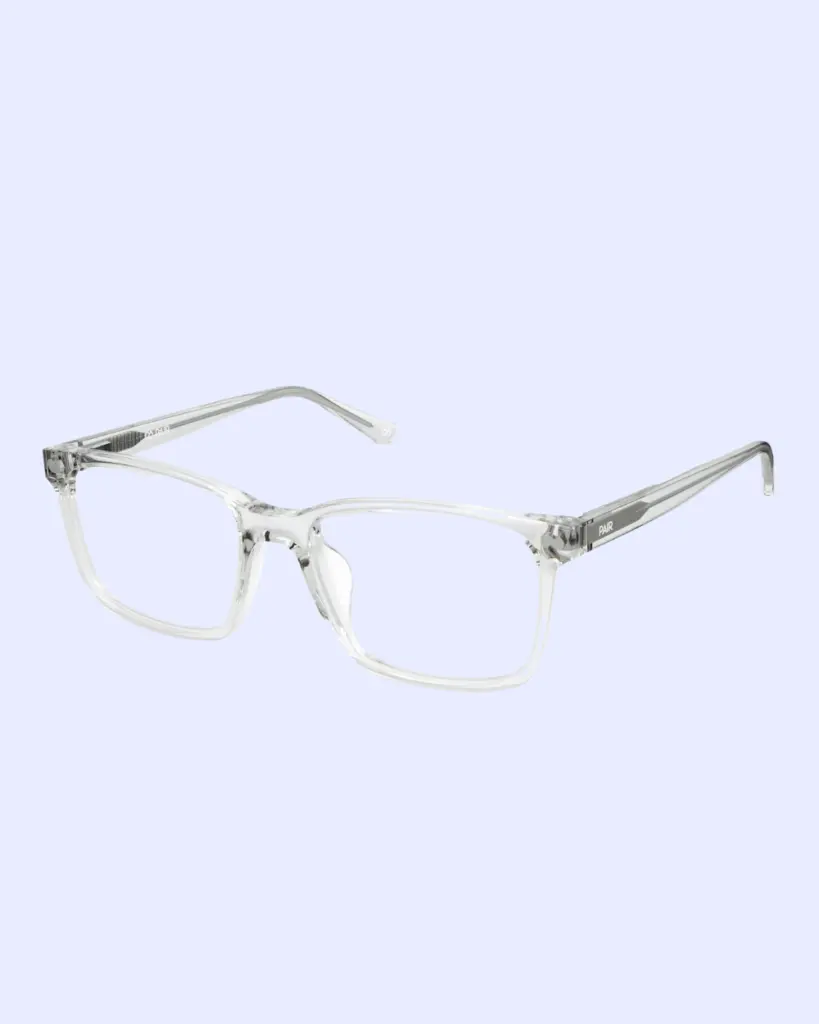 This square-shaped, large-sized lens frame is available in 6 innovative color options. Suitable for wide-shaped faces or people who want to achieve an oversized look.
---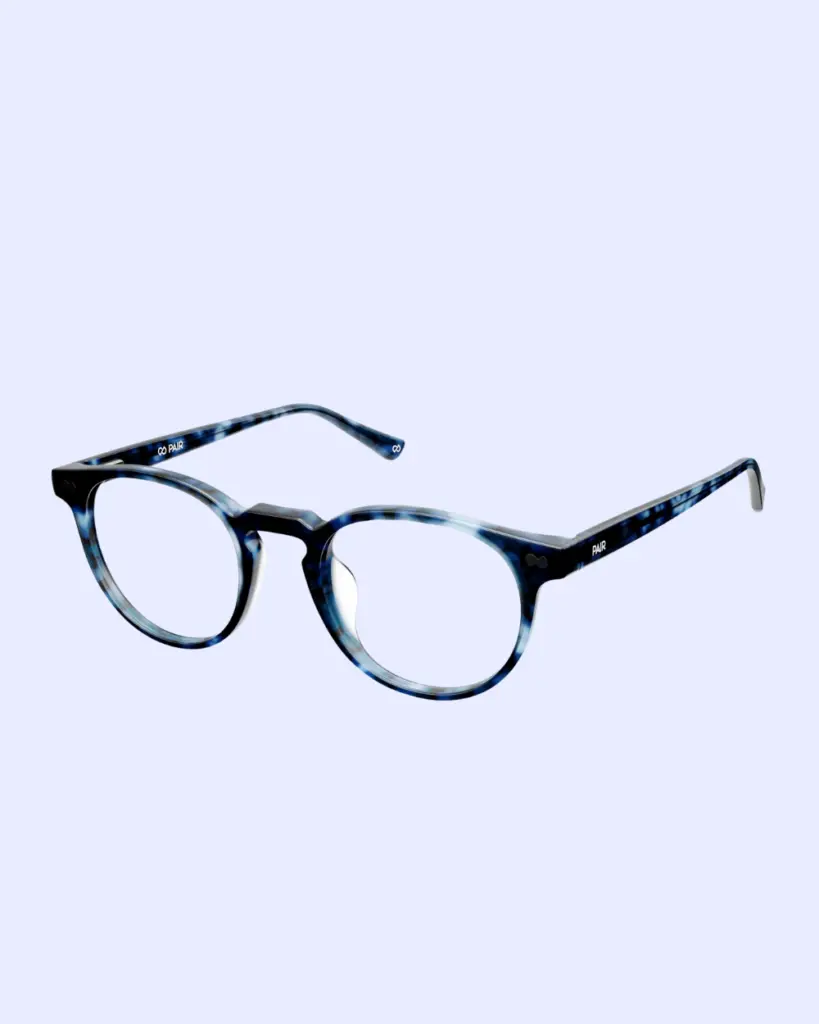 This is a classic, round-shaped frame with a keyhole nose bridge. It is a medium-sized frame that suits most face shapes.
---
Pair Eyewear Toppers Reviews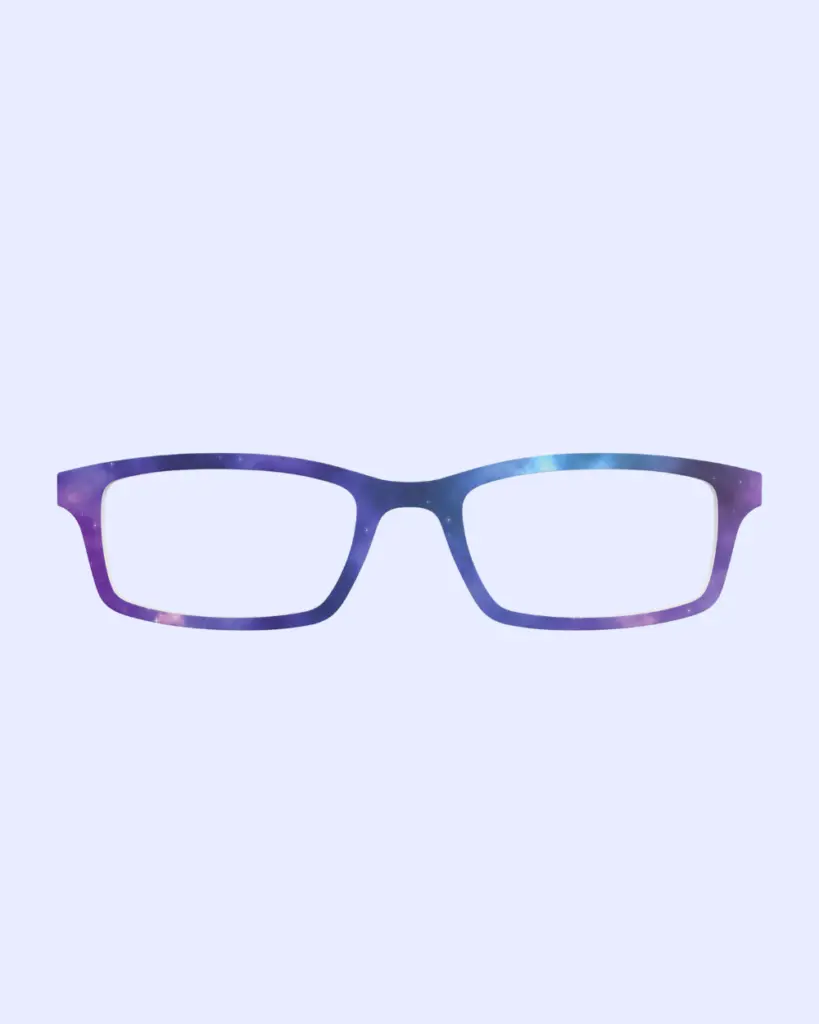 People love this highly raved-about product for how unique and exciting it is. The brand can separately place this glass topper on Larkin Base frames.
---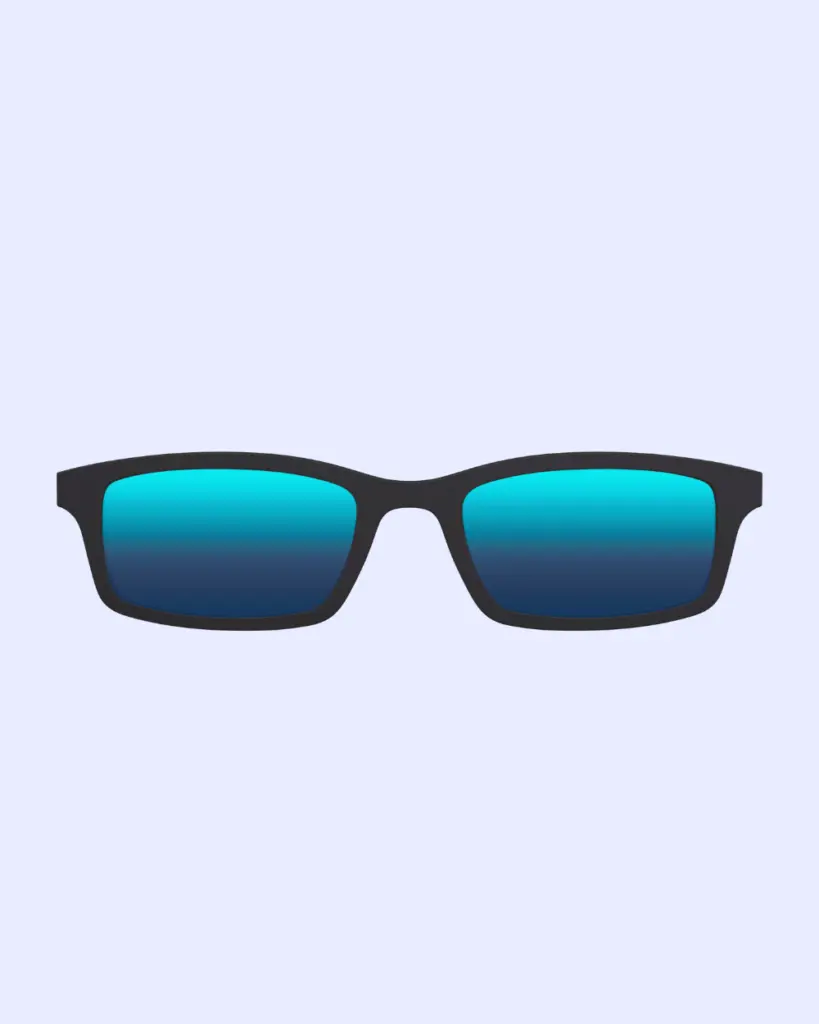 A customer-favorite sun topper is as stylish as it is comfortable to wear. It comes in beautiful blue color that goes well with almost all outfits.
What Other Customers Think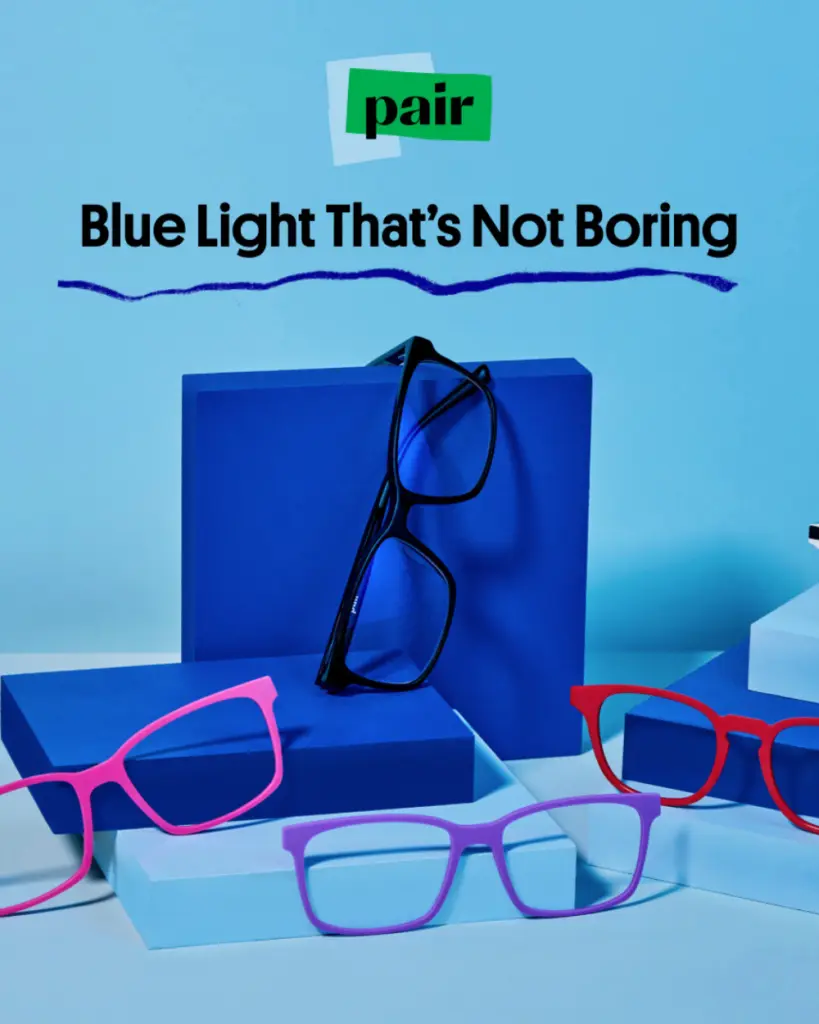 After going through several Pair Eyewear reviews available online, we've found some of the most prevalent feedback points below about the glasses brand:
The eyewear tops are available in plenty of bright colors and designs.  
The sunglasses provide excellent coverage for the eyes. 
The top frames have to be handled with care to prevent damage. 
The base frames are sturdy and of good quality. 
Pair Eyewear Complaints
There are conflicting opinions about Pair Eyewear online. Some seem to like it for the choice of frames, tops, colors, and designs it offers. At the same time, some have had an unpleasant experience with the brand's customer service. 
Return Policy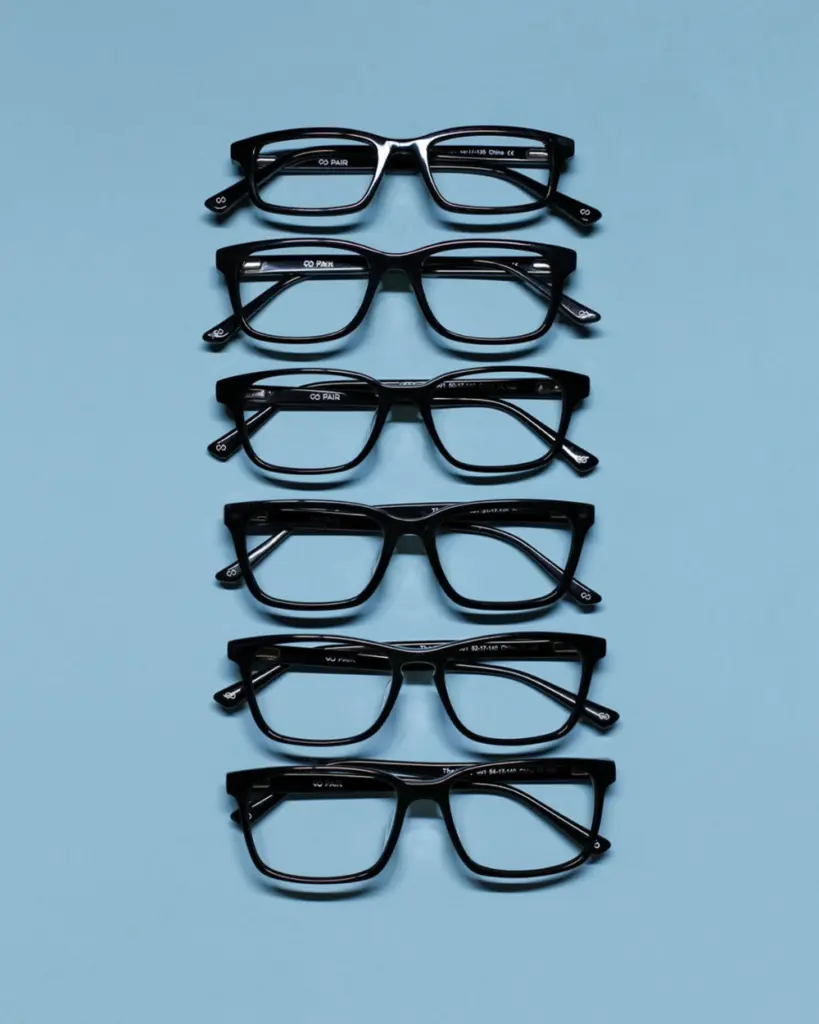 Pair Eyewear follows a 30 days return policy. You can return your products within 30 days since they have been delivered to you. This includes your pair of glasses, top frames, Handy Dandy Cleaning Kit, and Wall Hanger. You can initiate the request to return your product through the Loop Return/Exchange system that Pair Eyewear offers.
In addition to this, if you want to replace damaged base frames or lenses, you will have to purchase Pair Eyewear's protection insurance known as PAIRCare, which costs an additional $40.
Frequently Asked Questions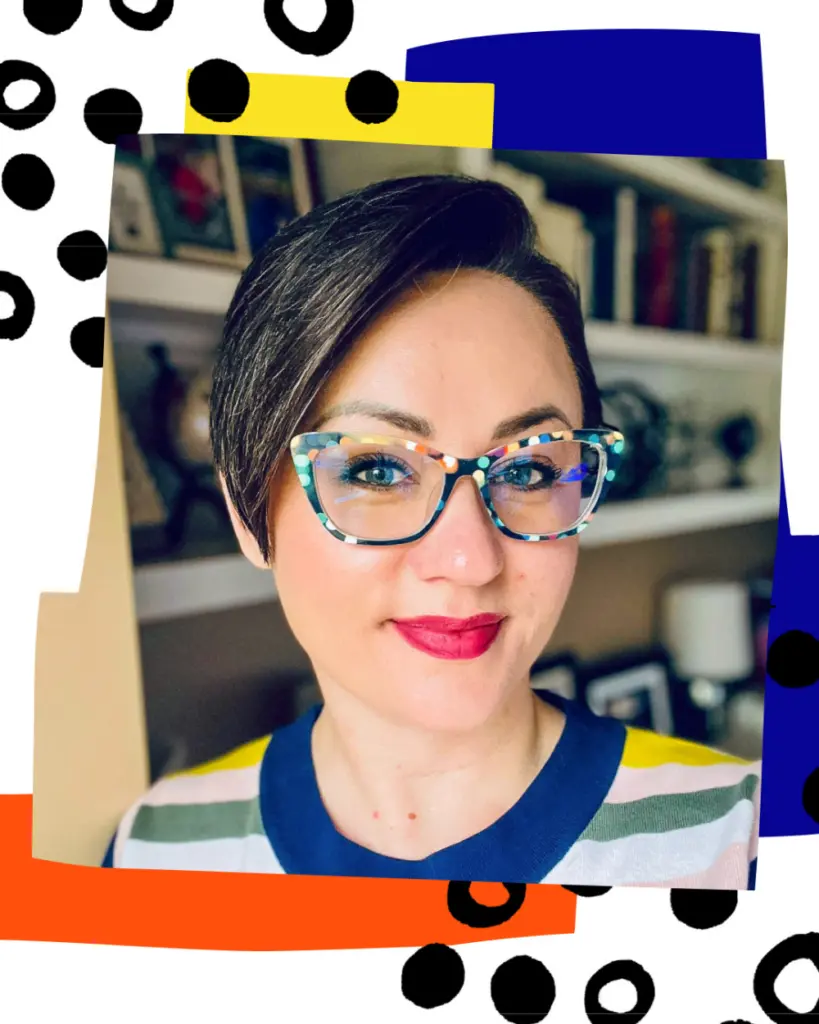 Is Pair Eyewear Legit?
Pair Eyewear is a legitimate, customizable eyewear brand that lets you pick your glass frame from a pool of options. You can select a base frame, followed by a quirky design for the base of the frame—something that no other eyewear brand in the market offers. 
How Long Does It Take To Receive Glasses From Pair Eyewear?
According to the shipping and return policies of the company, it takes around 10 to 14 days from the day you place the order for you to receive your glasses from Pair Eyewear. 
Does Pair Eyewear Have A Warranty?
Pair Eyewear offers a 30-day warranty on damaged products. Whether you want to remove the blue light filter on your glasses, exchange broken or scratched frames, or add some other pair of lenses, you can get it done within 30 days from the delivery of your product.
Wrapping It Up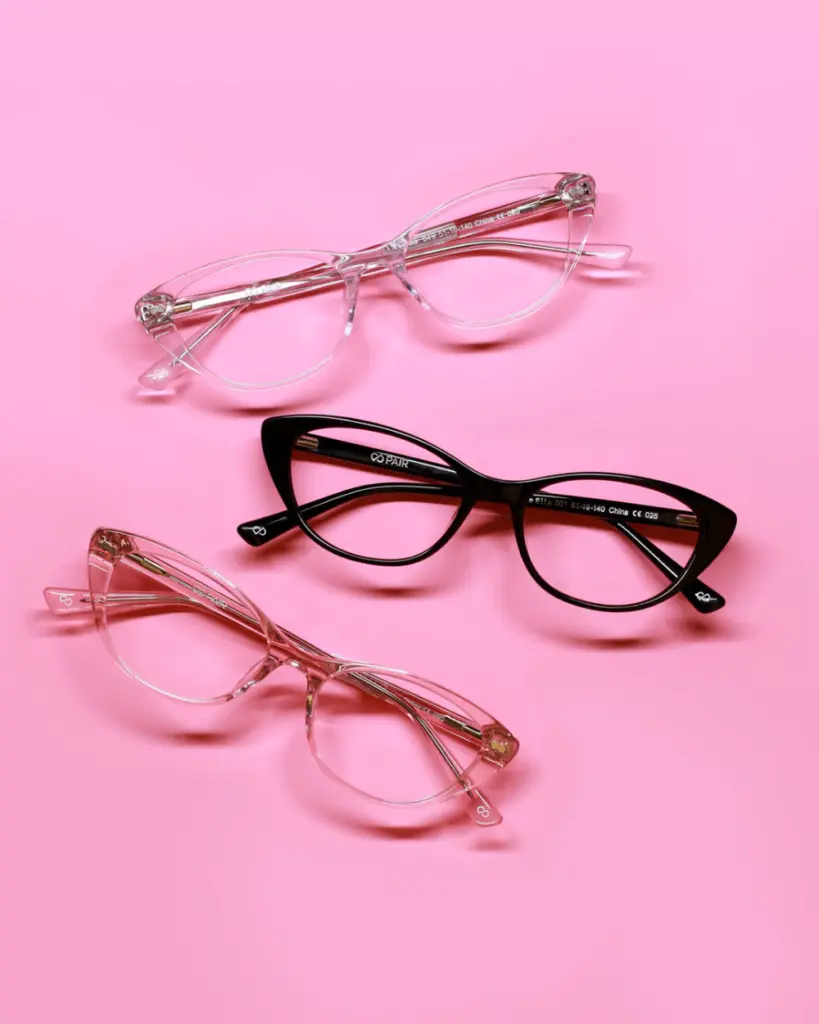 Pair Eyewear has made the experience of wearing traditional glasses and other eyewear more fun, inclusive, and fashionable. It is affordable and has a vast customer base.
If you decide to order from this brand, though, be sure to use caution as they don't have the best customer service reputation. 
However, the frames and lenses themselves seem to be good quality and durable, which means you might just find your next favorite pair of glasses from Pair Eyewear.
Pair Eyewear Alternatives
If you are not convinced with the services of Pair Eyewear and are interested in trying out other similar brands, we have picked out a few alternatives for you:
UP NEXT: 8 Best Places to Buy Glasses Online