Finding the right running shoes can be a challenge, but we help make the process a little bit easier with our On Cloud shoes review below!
When it comes to running shoes, there is no shortage of options. The amount of brands alone is enough to be overwhelming: from Hoka to Brooks to ASICS, how do you know which ones are right for you?
On Running, a Swiss performance running brand is one company promising to make the best performance running shoes in the game with their CloudTec® technology. These shoes have been majorly hyped over the last few years, but are they worth all the attention? Keep reading to find out in our On Cloud shoes review.
What Are On Cloud Shoes?
Cloud shoes is a line of performance running shoes from the brand On. As the name suggests, Cloud shoes are meant to feel as though you're running on clouds with the help of their unique CloudTec® technology.
According to their website, this technology is a type of "multi-directional cushioning" that reacts when you land to soften the blow and improve take off. They're a very grounding running shoe with exceptional grip and a secure fit.
On Cloud Shoes Overview
Since 2010, On Running has been revolutionizing the running-shoe industry and hasn't stopped since. Their Cloud line launched in 2014 and claims to be a lightweight, fully-cushioned performance shoe.
This line is their best-selling shoe and comes in several different versions.
Best for everyday Training: On Cloud X 2.0
Best for everyday use/walking: On Cloud 5
Best for city running: On Cloudswift
Best for long-distance running: On Cloudmonster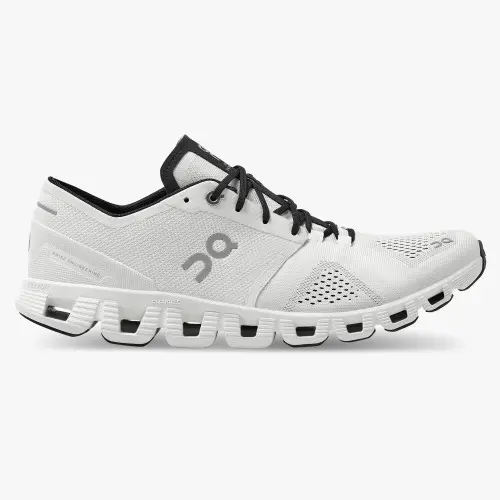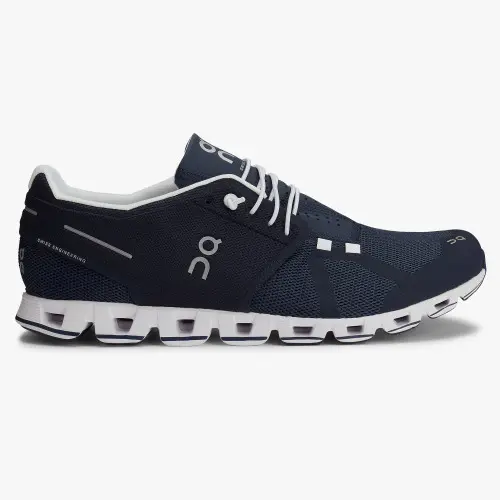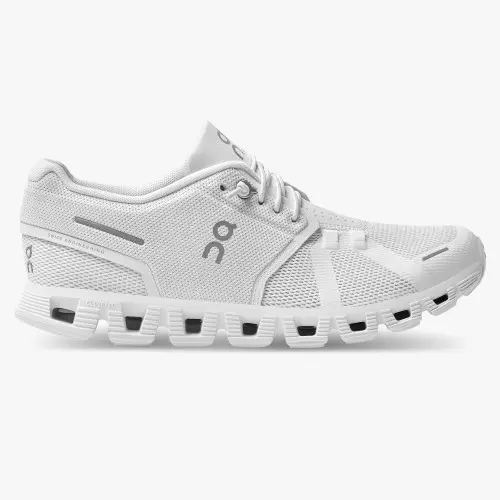 ---
On Cloud Shoes Review
Overall: ★★★ 4 stars: Based on reviews across the web, many customers agree that the shoe is decent but can become uncomfortable after long runs.
Price: ★★★★ 4 stars: The price of On Cloud shoes is about average for a performance running shoe.
Quality: ★★★ 4 stars: Many customers say that these are decent but a little overrated.
Comfort: ★★★★ 4 stars: On Clouds shoes vary drastically in comfort; some of the shoes like the Cloud X Swift are extremely uncomfortable while others like the Cloud 5's are one of the most comfortable running shoes I've ever worn.
Value: ★★★★ 4 stars: For customers who love the shoe, the product is definitely worth the money. For those who don't love them, the price was more than they could justify for the shoes.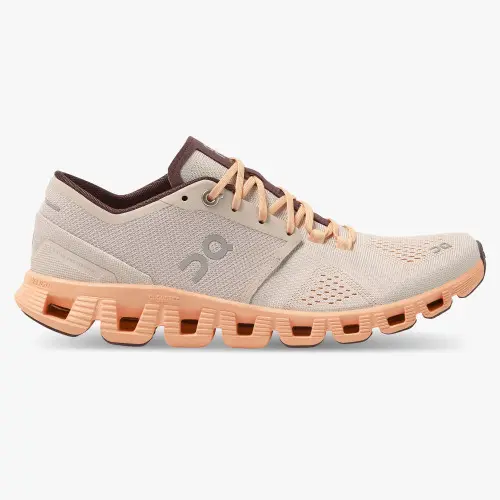 Made best for road running and mixed-sports workouts, this upgrade from the original Cloud shoes boasts stability, versatility, and agility.
The mesh uppers and weave pattern is made for breathability and intense workouts. The super foam allows for explosive movements while the molded cushioning provides a snug and secure fit.
I owned these shoes for about 2 days before returning them; the cut-out where the ankle is supposed to rest rubbed again my ankle horribly! This was the first On Cloud shoe I owned and, to be honest, left a bad taste in my mouth.
I will say that if you are looking for a more stylish running shoe that is extremely light, this is a great option!
I decided to not give up on On Cloud and give it another chance. This takes us to our next shoe in our On Cloud Review, after returning my first pair I went ahead and purchased the On Cloud 5 (Waterproof)
---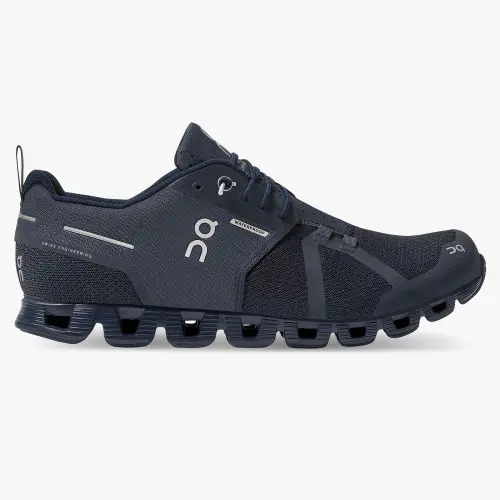 On Cloud Waterproof shoes are made for those who aren't afraid to get adventurous. Made to withstand any weather conditions, allowing you to run and explore wherever your heart desires.
This shoe was much more comfortable than the On Cloud X's and offered a ton more support in both the heel and toe of the shoe. I decided to opt-in for the all-black waterproof version in preparation for my rainy Pacific Northwest runs.
These shoes are currently used as my daily runners and have broken in nicely over the past few weeks. The one thing I will say is that it does rub a little on my left back heal, but I assume as time goes on, this will break in and go away
All in all, this shoe, in my opinion, is definitely worth it! I love the support and would highly recommend if you go running on a mix of different hard terrains.
The shoes come in both Men's and Women's as well as Waterproof version for those rain runners
---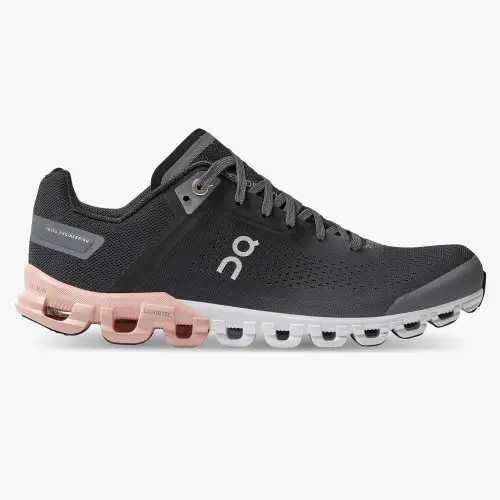 On Cloudflow shoes are light and fast, perfect for long-distance running. They are fully cushioned with CloudTec® in ultralight Helion™ superfoam, making them lightweight yet durable.
Bonus: these runners are made with 70% recycled polyester for a shoe you can feel good about wearing.
On Cloud Shoes Customer Reviews
Let's take a look at what On Cloud customers had to say about their purchases:
"Super comfortable uppers. If you like ground contact, I think youre gonna like the ride alot but if you like cushioning, you should look elsewhere." – ImSwedishBTW on Reddit
"I've tried the Cloudswift which as marketed as their cushion shoes, the "On Speedboard" which sits right under your foot makes it really firm despite the softness of the midsole. I feel like it needs a little more cushion in between your feet and the board. Decent running feel though, it's a little overrated I reckon" – badongers on Reddit
"Love ON! Bouncy for running, great energy return, and the rubber sole really grips the floor–great for burpees and lateral movements." – debs26 on Reddit
"On running have some of the nicest uppers and best aesthetics around. The problem is the Cloud cushioning system is a fundamentally flawed concept, the pods clog up with stones and dirt and aren't durable. Despite this On Running continue to persevere with it as it's their trademark/USP. […] It's a shame if they combined those uppers with a more traditional mid and outsole they might make some really good shoes" – snowdoniarunner on Reddit
Based on reviews directly from customers, most agree that On Cloud shoes:
Have comfortable uppers but could use more cushioning
Good for gripping the floor but not great for long runs
Tend to get rocks stuck in the soles
Final Thoughts
According to other On Cloud shoes reviews, they are decent workout shoes but might not be comfortable enough for long runs.
While it seems a lot of customers were underwhelmed by their purchases, On Cloud shoes do have really positive ratings on Amazon if you want to give them a try!
On Cloud Shoes Alternatives
If you don't think On Cloud shoes are for you, here are some alternatives other runners suggest: