If you're looking for non-traditional jewelry that's still stylish and can be worn anywhere and everywhere, Oak & Luna could be a good choice.
A jewelry brand made for women by women, Oak & Luna was created to celebrate beauty, individuality, and strength. This sounds lovely, but how does its jewelry really hold up?
Read our Oak & Luna reviews to learn more about this jewelry brand and if they're worth the money.
What Is Oak & Luna?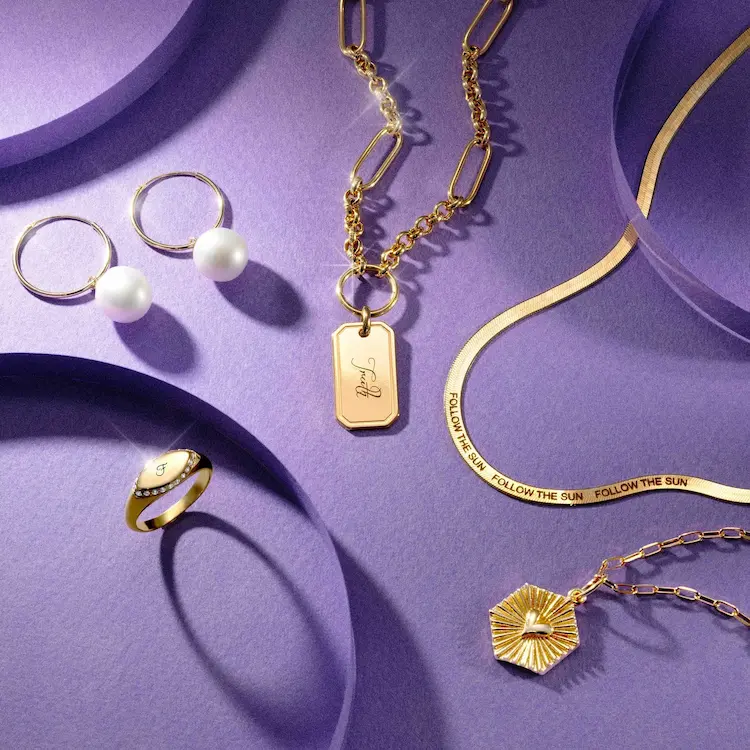 Founded in 2018, Oak & Luna is a jewelry company based in New York.
Specializing in personalized jewelry, fine jewelry, and custom jewelry, Oak & Luna urges its customers to express their unique and authentic selves no matter their age, background, or culture.
Oak & Luna Reviews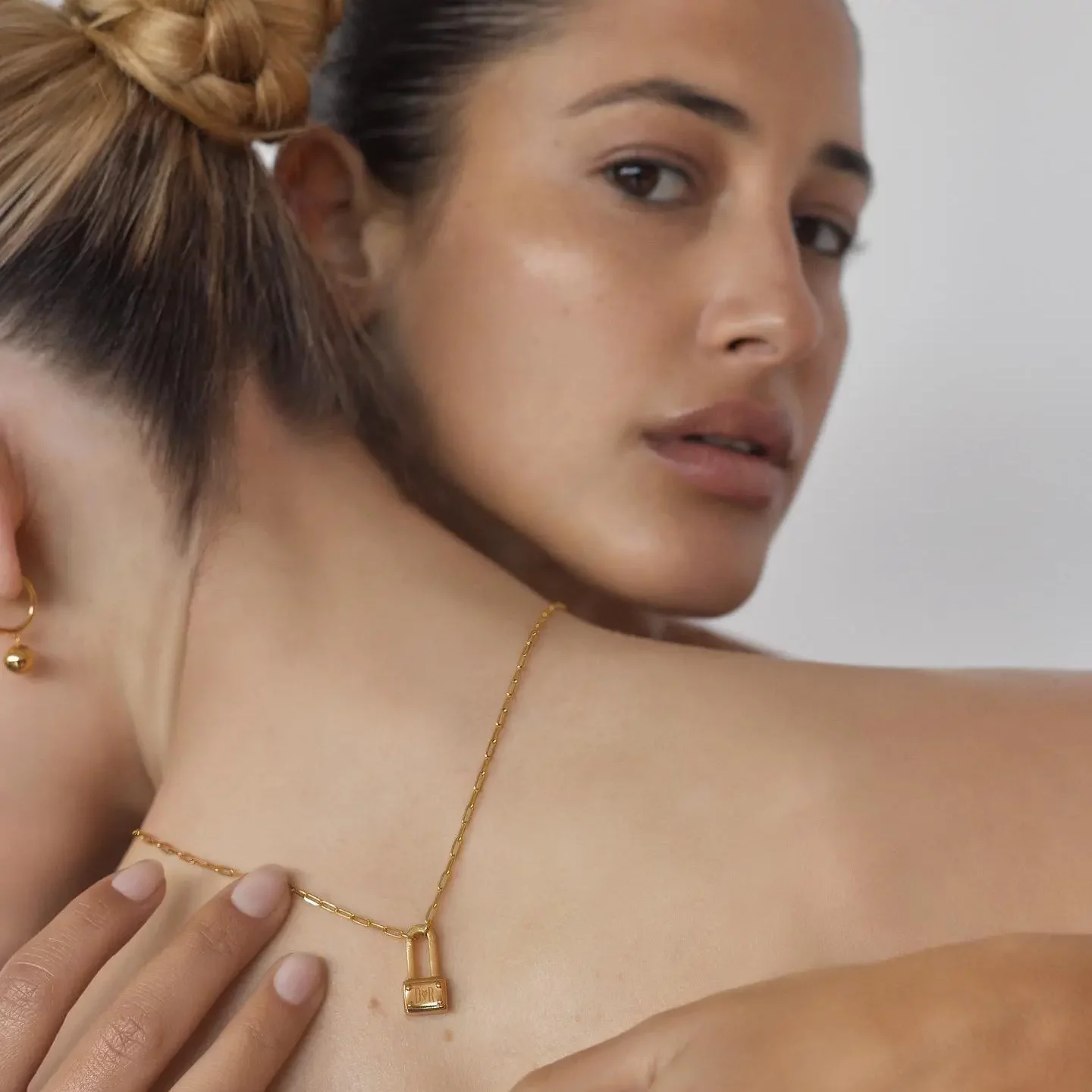 Overall: ★★★★ 3.75 stars
There are some slightly polarizing Oak & Luna reviews as far as customer service goes, but when it comes to the main factors like jewelry quality and price, the brand does pretty well.
What we love the most about Oak & Luna is the message behind the brand and how dedicated it is to empower women through accessories and fashion. But of course, having cute jewelry is always a major plus. 
RELATED: 8 Best Jewelry Rental Services That We Love
Price: ★★★★★ 5 stars
Oak & Luna has a decent price range, with all products ranging from $50 to $950. Their prices depend on the jewelry material, which is why the range is so drastic. For the quality, we would say they offer fair prices.
Whether you're looking to splurge and treat yourself or if you're balling on a budget, Oak & Luna's got your back. You can even check out the brand's sale page for some awesome deals. 
Materials: ★★★★★ 4.5 stars
We like Oak & Luna because it's accessible and affordable, but we also like the brand because it's transparent about the materials used in its jewelry (and it uses great quality materials). 
Oak & Luna uses a variety of materials in its collections including solid gold, vermeil, sterling silver, pearls, and gold plating.
Customer Service: ★★★ 3 stars
What could potentially push you away from shopping from this brand is that a lot of the negative Oak & Luna reviews about the brand revolve around the customer service department. 
Those who've had issues with their orders say Oak & Luna's customer service isn't very supportive and is hard to get hold of, resulting in feeling unsatisfied with their products but also the company as a whole.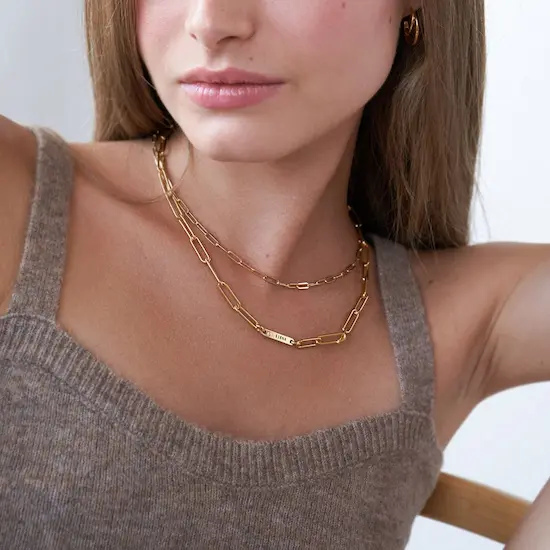 Oak & Luna has a nice selection of necklaces to offer that can are trendy and dainty, but can also be used as statement pieces.
Depending on your budget, Oak & Luna's website is super easy to navigate so you can choose which materials you want your jewelry to be made out of.
From gold vermeil to solid 14k gold, Oak & Luna has everything to meet your accessory needs. Just remember, customers emphasize that you do get what you pay for.
Not to say that Oak & Luna's cheaper jewelry isn't made out of good materials, but keep in mind that gold-plated jewelry will certainly feel lighter than something made out of 14k white gold.
A feature we love the most is Oak & Luna customizable jewelry, where shoppers can get initial necklaces and name necklaces.
---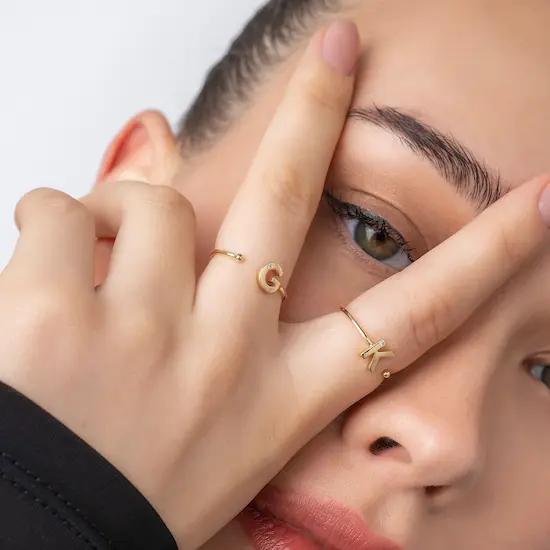 If you're looking for something unique, stylish, and totally eye-catching, you'll definitely want to check out Oak & Luna's ring collection.
Often available with free resizes, Oak & Luna's rings are available in materials like rose gold, solid yellow gold, gold vermeil, and more. In fact, Oak & Luna also offers rings featuring lab-grown diamonds!
Whether you're looking for stackable rings or signet rings, Oak & Luna's got you covered. And if you want a custom ring to match your custom necklace, you can check out Oak & Luna's initial rings and name rings.
---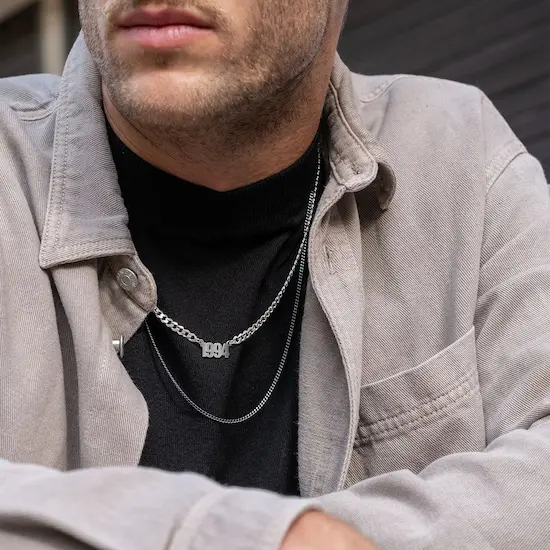 Even though Oak & Luna was primarily designed for women, that doesn't mean men have to be excluded from awesome jewelry! 
Oak & Luna offers necklaces and bracelets for men, and though the collection consists of under 20 items, these pieces are uncomplicated and will go with any outfit. 
The men's collection focuses a lot on offering grays and ashy tones made with materials like sterling silver, stainless steel, and glass beads.
However, Oak & Luna's men's collection also has bar necklaces and cuffs all under $120. And for more men's jewelry, check out our favorite men's jewelry brands.
---
Return Policy
If you're looking to exchange your jewelry, customers can do so within 60 days of purchase so long as the jewelry is unworn and still in new condition.
As for refunds, Oak & Luna has a 30-day return policy for non-personalized items; meanwhile, personalized items can be either refunded or exchanged.
FAQs
Does Oak & Luna use real gold?
Oak & Luna does use real gold depending on the piece. The brand uses materials like solid yellow gold and plated gold for select pieces in its collections.
Can I wear Oak & Luna jewelry in the shower?
Some products, lotions, and chemicals can damage your Oak & Luna jewelry, so the company does recommend taking off your pieces before taking a shower. 
Who owns Oak & Luna?
Oak & Luna is owned by Ran Erez and Zur Erez.
Conclusion
So, is Oak & Luna worth it? We think the brand is worth checking out, but there have been quite a few negative Oak & Luna reviews surrounding their customer service.
Either way, if you're looking for jewelry that won't break the bank but will still have you looking chic and trendy, Oak & Luna might just be the brand you're looking for.
If you're worried about the customer service aspect, check out some alternatives below you might want to try out instead!
Oak & Luna Alternatives
Oak & Luna is a fairly niche brand, so here are some alternatives we love that are more mainstream and have great reviews overall, with a similar price point and jewelry styles.
RELATED: 18 Best Minimalistic Jewelry Brands To Check Out Now