The Nike Zoom Gravity dares to try and be a runner's standard: huge midsoles full of cushioning and an upper of synthetic mesh, keeping it lightweight. But is it worth it?
Don't run now; this Nike Zoom Gravity review is about to spill the beans.
All About the Nike Zoom Gravity
The Nike Zoom Gravity is featured as a middle-class runner, offering a reliable support system for runners without charging them an arm and a leg in the process. They're not top tier, but they're really not trying to be.
It's a road running shoe meant for a good race or some light to medium training around the block.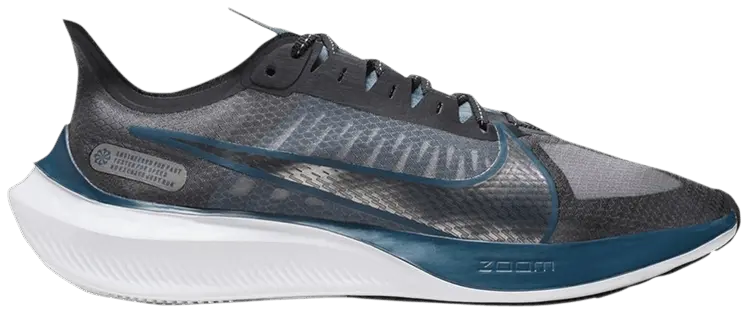 The shoe is a sleek, modern runner with a huge variety of colors. They are made using a synthetic mesh for the uppers and a foam midsole.
They also feature sheer sides. The sheer gives you a glimpse into how this unique shoe laces up and makes you feel secure. There's even an air unit on the front end of the shoe for that extra support.
Nike Zoom Gravity Review
Pros
There's a whole lot to love about the Zoom Gravity.
For starters, that massive midsole translates to an extreme amount of comfort. They'll absorb impacts and landings easily while also making your feet feel like they're on clouds.
The unique lacing system also makes the shoes feel extra secure without the danger of dangling laces or feeling too obstructive over the foot's arch.
Above all else, however, is the fact that they look great. Modern designs mean the shoe is sleek and angular, providing a clean-looking shoe without making it look too out of this world.
It also comes in a wide variety of colors if you're ever feeling bored and decide to switch things up.
Cons
However, despite everything the shoe has going for it, it has a few faults.
For how comfortable the midsole is, it's also only that: comfort. Unfortunately, there's no support or bounce-back when running, so sometimes these can feel like a slog to run in.
They also happen to run relatively narrow, especially around the toes, which means they're going to start getting well acquainted. And cramped toes can only lead to one thing: ripped uppers where your toes are trying to stretch free.
What Are Other Customers Saying?
And when it comes to the Zoom Gravity, many customers aren't quiet.
"While I am a newbie at running and walking for exercise. I love the feel of the shoe but I had to go up a size since 1) the toe is shaped narrow and 2) I am sporting that extra long 2nd toe(lol)." – Brie on RunnerExpert.com
"These shoes are head turners for sure but they do run a little small/tight. The most unfortunate part is that after about 20 runs mine are already tearing around my pinky toe area. Keep in mind that I am not a long distance runner, 2 miles a few times a week so these are not under heavy abuse. I have countless NIKE shoes and experienced the same issue with my FLYKNIT Mariahs. I hope to take them back to my local NIKE running store when they reopen as I have only had them about 50 days before they began to tear. Since the stores are closed I have not been able to resolve this issue. This is now the second pair of runners that have torn, might need to look into another brand for running shoes unfortunately." – Carlos on Nike.com
"These were deeply discounted for a reason I guess. They are narrow and a bit small but beyond that the construction of the padding at the heel seems to narrow the fit even more. It is a modern looking shoe that draws attention and comments from others if you are into that. I love my other Nike runners and I hoped these would be a similar fit at least. I will have to remember to wear my thin socks with these shoes." – Phillip on Nike.com
"The zoom gravity has terrible support and will get you injured." – Champapi on Reddit
"Pegasus 35, 36, and Zoom Fly 3 are all so much better than the Zoom Gravity. The Gravity uses a very stiff EVA cushioning. I've heard nothing but complaints from people that have bought them." – Weartestersdrew on Reddit
Final Verdict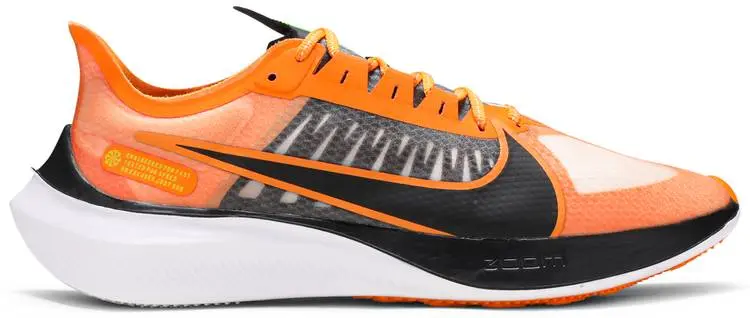 While the shoes may look good, it often seems like you may be better off looking for another shoe. Great looks can carry you to purchase, but if they don't offer that support you need, you'll end up returning them.
Plus, it is never a good sign when new shoes start tearing and breaking down when you just got them.
So if you're doing some extremely light training or only going casual, then these might be perfect for you, especially if you go up a size.
Otherwise, you should probably stay away.