Runners like to take care of their feet. There is nothing they won't do to maintain that peak health so they can keep enjoying that runner's high. Even if it means splurging on a pair of good trainers.
But shoes are no joke for the runner.
Everyone has a different structure and needs they seek out when looking for a good running shoe. And not every running shoe is made for the same thing.
The Nike Renew Run 2 is marketed as a durable road running shoe, meant for those stretches of concrete and sidewalk. It's supposed to be a mid to entry-level shoe for serious running.
But this Nike Run Renew Review won't leave you wondering if you should've walked past that pair or not. Time to lay those doubts to rest! Keep reading to learn whether or not this running shoe is worth it.
What is Nike Run Renew 2?
The Nike Renew Run 2 is an updated version of the initial Renew Run. The chunky midsole is slightly extended for a cushier run while also using old designs from the first shoe in new ways.
This makes the Renew 2 true in both name and performance.
It's also meant for short to mid-length runs. So distance runners should probably look elsewhere.
Overview
The Nike Renew Run 2 is offered as an affordable running shoe with a chunky sole. The thick sole is meant to ease the impact of running on the joints, while the extra padding around the ankles gives a more structured fit than many other running shoes.
RELATED: Best Cheap Sneakers to Look Good on a Budget
Nike Renew Run 2 Review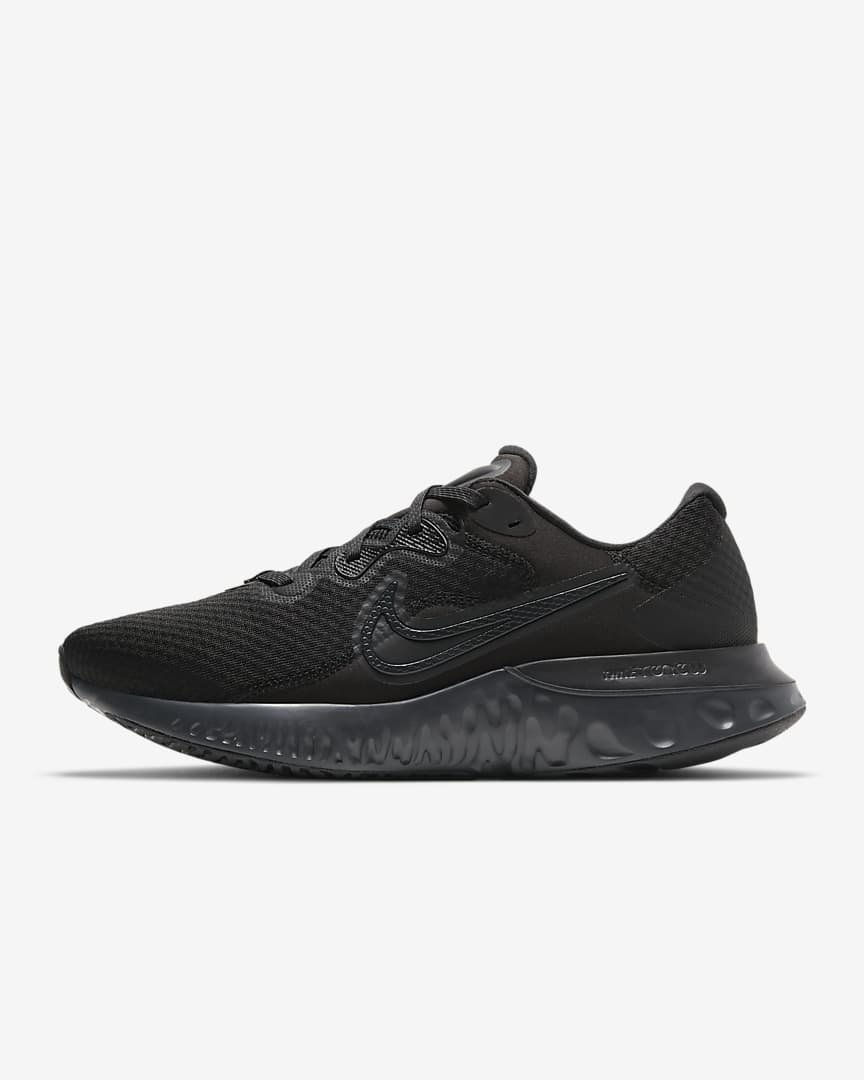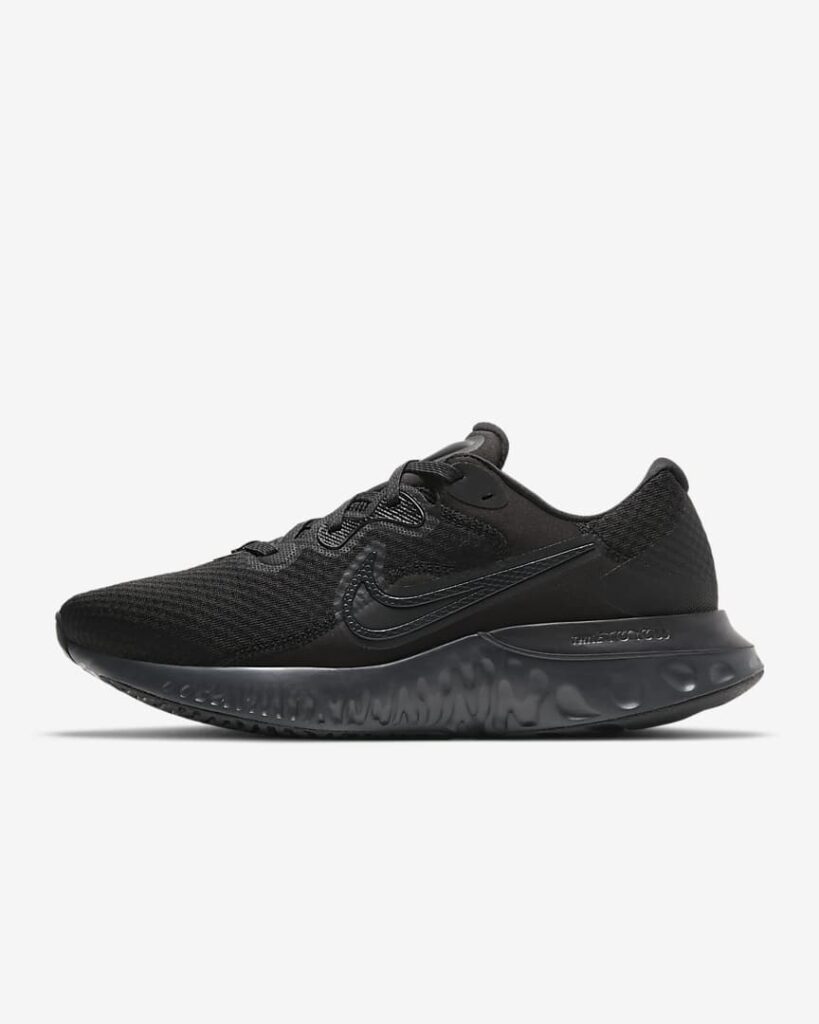 Most people tend to agree: despite any flaws, the Renew Run 2 is still a very good shoe with a lot to offer. Many praise it for its comfort and its pricing, and they also seem to love how much support it offers as well as the style.
Here's a breakdown of how different aspects of the shoe hold up:
Overall: ★★★ Customers seem generally happy with the running shoe overall, with a few complaints.
Price: ★★★★ A main pulling factor for the Renew Run 2 is their affordability. You won't be breaking the bank or trading any limbs for a pair of these.
They're currently sitting pretty at about $65 on Nike's official site as well as Flight Club. Most other sites will list them at about $90 depending on style and place.
Quality: ★★★ Many customers seem to agree that the quality of the shoe is expected for the price, but that you can get a higher quality shoe for a little more money.
After reading through hundreds of reviews, here are the main points of feedback from customers:
Pros
It has a great design—it's a very casual shoe with minimal designs, making it pair well with your athletic training clothes as well as your relaxing clothes.
They also benefit from a very secure fitting, making the shoes highly structured but very comfortable.
The base of the shoe is wide, and the cushioning feels great.
For under $100, the Nike Renew Run 2 is considered an affordable runner.
Plus, they flex great and won't crease and break.
Cons:
They don't handle long runs very well, as the sole of the shoe isn't very receptive to absorbing energy.
They're also quite heavy for a running shoe.
Also, despite their cushioning, the shoes don't have the same bounce response as some other trainers do.
What Other Customers are Saying
Here's a glimpse into what some customers had to say about their experience with the Nike Renew Run 2:
"This is the third pair of these shoes I have purchased for my husband. He loves them. I just keep buying different colors! Last week we were out walking and a younger guy yelled 'Hey, nice shoes!' Ha ha. I thought only [women] compliment each other on shoes." – Emmy on Zappos.
"The cushioning is good. The bounce is great as well. My only problem with them is that the back is pretty stiff that it gave me blisters. But they're pretty good" – aishaxjae on Reddit.
"Bad. Too much cushioning, heavy and a high drop. It's on the cheaper side but for like 25-30 dollars more you can get the structure 23, pegasus 37, saucony freedom 3, kinvara. The Renew is suitable as a sneaker." – Ponne98 on Reddit.
"Running shoes are such a personal preference, but these ones are not my favorite. The first few runs were really painful as I broke them in. The heel is really thick and firm, so they could be great for someone looking for a lot of support. I usually run on pavement about 5 ish miles at a time and once I finally got them broken in (about 5 runs) they ended up being okay. I still prefer other styles, but they are very supportive and look good." – Emily on Nike.
The Final Verdict
When it comes to running shoes, it is a matter of personal preference by far. Not everyone has the same needs, and the Nike Renew Run 2 can't possibly fill them all. If you're looking for a running shoe with a lot of support and comfort, these are definitely worth it.
You might not be able to beat them up super heavily or run marathons, but for those brisk morning runs around the neighborhood or running errands, they're pretty great. Plus, their price tag doesn't hurt either!
However, all signs seem to point that they might not be your favorite pair, but they could make a great addition to the team.
UP NEXT: 15 of the Most Comfortable Sneakers