There's nothing quite like putting on your favorite bra and panties and feeling like your sexiest, most confident self!
The undergarments game has really evolved over the years — lace, frills, cut-outs, and more —  but Negative Underwear is keeping it simple and comfortable, but still luxurious. 
But is Negative Underwear worth it? Read our Negative Underwear review for everything you need to know about this Insta-worthy brand.
What Is Negative Underwear?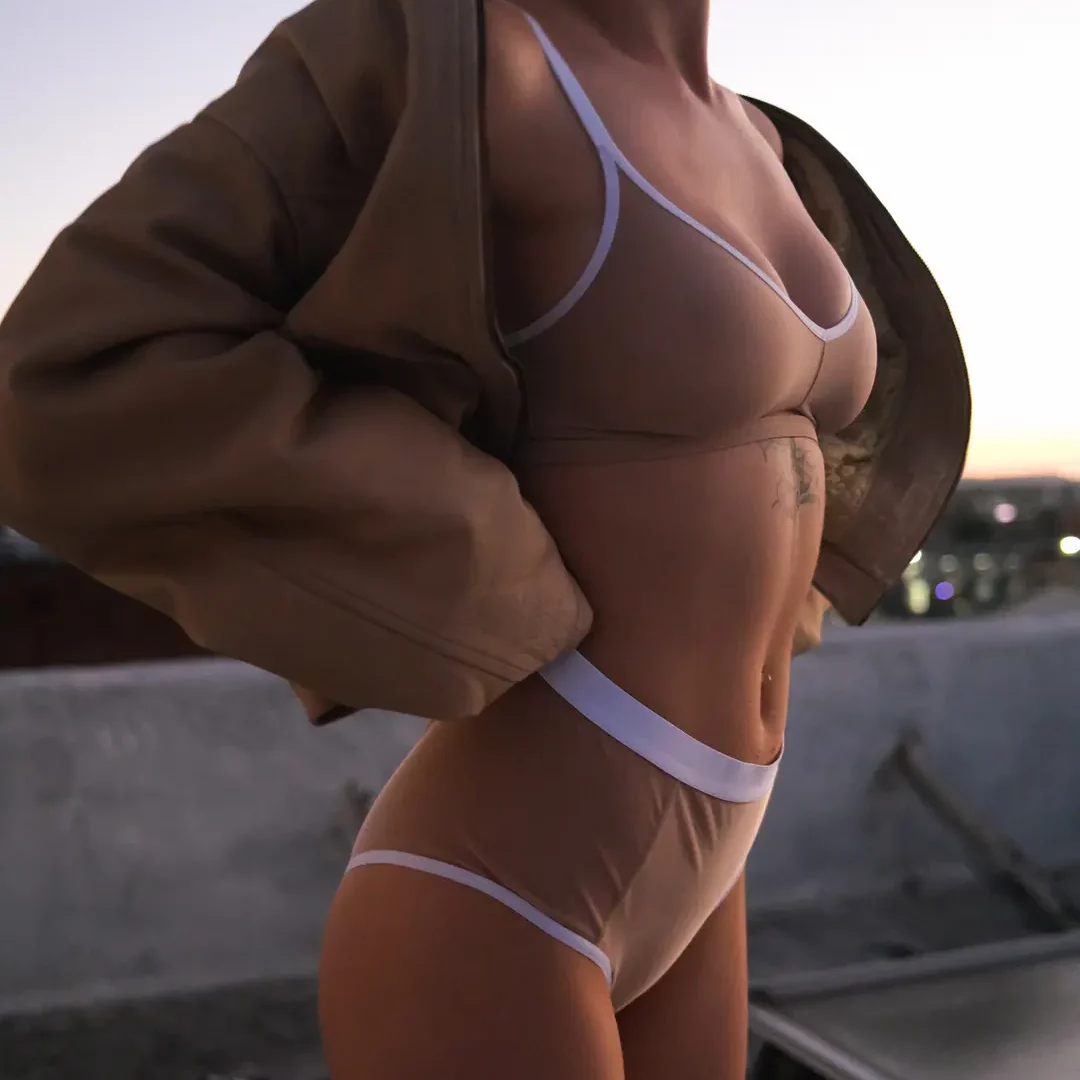 Negative Underwear is an online retailer that specializes in selling undergarments and intimates.
Founded in 2014 by co-owners Lauren Schwab and Marissa Vosper, Negative Underwear focuses on being minimalistic, comfortable, and functional for women, by women.
Negative Underwear offers all types of undergarments and intimates such as bras, loungewear, and of course, a huge collection of underwear that accommodates everyone's tastes and styles.
Negative Underwear Reviews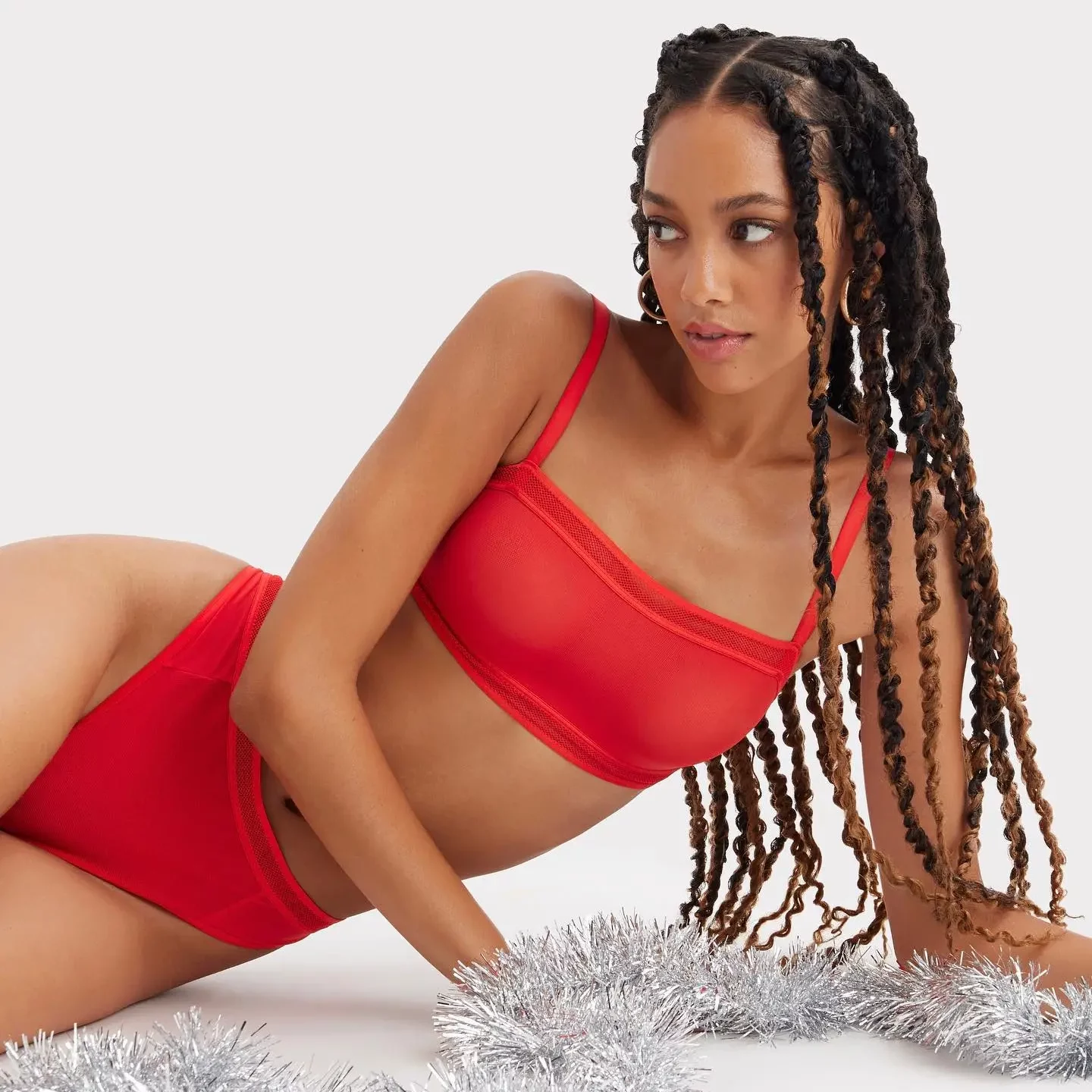 Overall: ★★★★ 4 stars
Negative Underwear performs well across the board, specifically when it comes to the quality and comfort of its apparel.
Shoppers love the company's huge collection, its minimalistic approach, and its size-inclusivity. The only critique of Negative Underwear, though, is how expensive it is.
Quality: ★★★★★ 5 stars
Negative Underwear prides itself on using luxurious and high-quality materials and fabrics, so it's no surprise the company sources its materials from the finest mills in Europe.
Negative Underwear uses different fabrics for different collections, but some materials include 100% cotton, modal, nylon, and spandex!
Price: ★★★ 3 stars
Negative Underwear is pricey, and some shoppers think the undergarments are nice quality and flattering, but not worth the high cost overall. 
The price range to expect when shopping at Negative Underwear (not including packs) is between $30 and $160! One pair of underwear is on average $30, while a bra can reach up to $75.
Negative Underwear is definitely not for the girlies balling on a budget, but if you're in the mood to treat yourself, go on right ahead. And if you really fall in love, you can save some money with multipacks.
Inclusivity: ★★★★ 4 stars
What we love about Negative Underwear is the company offers bra sizes for those who are DDD+ cup — because all boobs deserve support. They also feature models of all sizes and races in their marketing materials, which we love to see.
We do wish there were a bit more sizes available for bottoms, though. Negative Underwear offers only up to size XXL for underwear and loungewear.
What Customers Are Saying
With so many Negative Underwear reviews out there, we decided to help sum up what customers are saying. Here are what a large number of customers are saying about the brand:
The bras are so soft and supportive
Love the simplicity and the designs
Pretty expensive
The underwear feels like a dream
Great customer service and return policy
True to size
Not a good option if you're on a budget
RELATED: 14 Best Organic Underwear Brands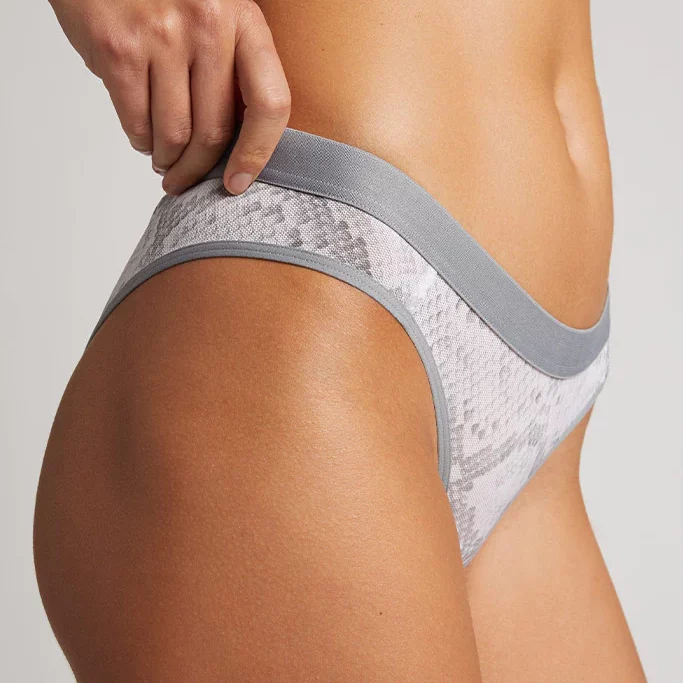 First up is the main character of the show, the undies.
When we say Negative Underwear has every type of undewear, we mean it. If you're looking for thongs, boxers, high-waisted underwear, or anything else, Negative Underwear has it.
Prices for underwear range from $30 to $60 for one pair (yes, you read that correctly). If you're interested, though, you can also purchase underwear packs, which can reach up to $150.
Customers who've tried out Negative Underwear's undies absolutely rave about them and how soft they are. Despite the expensive price, there's no question that Negative Underwear's quality control and manufacturing is immaculate.
If you're curious, check out one of Negative Underwear's best-sellers, the Whipped French Cut Brief!
---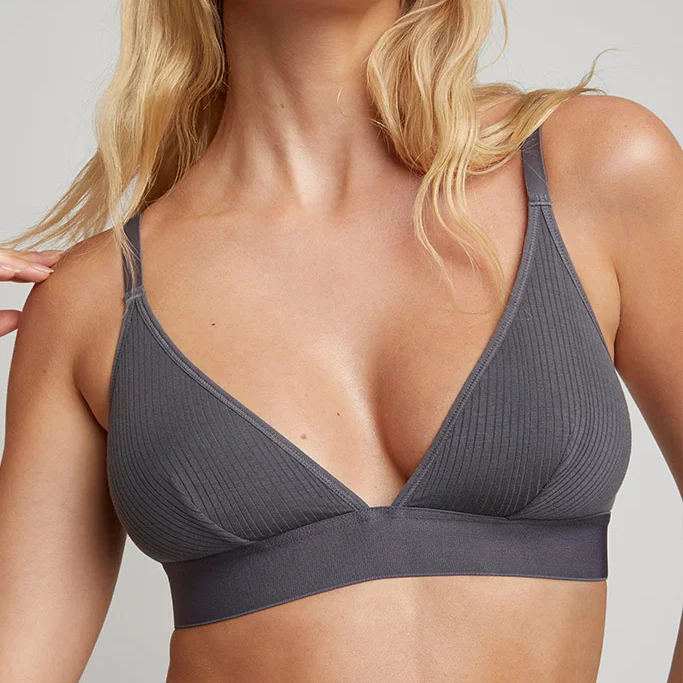 As mentioned before, Negative Underwear has an incredible bra collection, even including those who need a cup size of DDD+!
Negative Underwear understands that bras need to be functional as they are sexy, and that's exactly what the brand has accomplished.
Using simple colors and neutral tones — and often an alluring sheer fabric — Negative Underwear's bras captures femininity, luxury, and support all in one product.
Offering sporty bras, wireless bras, underwire bras, and even nursing bras, Negative Underwear has it all for prices ranging from $50 to $80.
---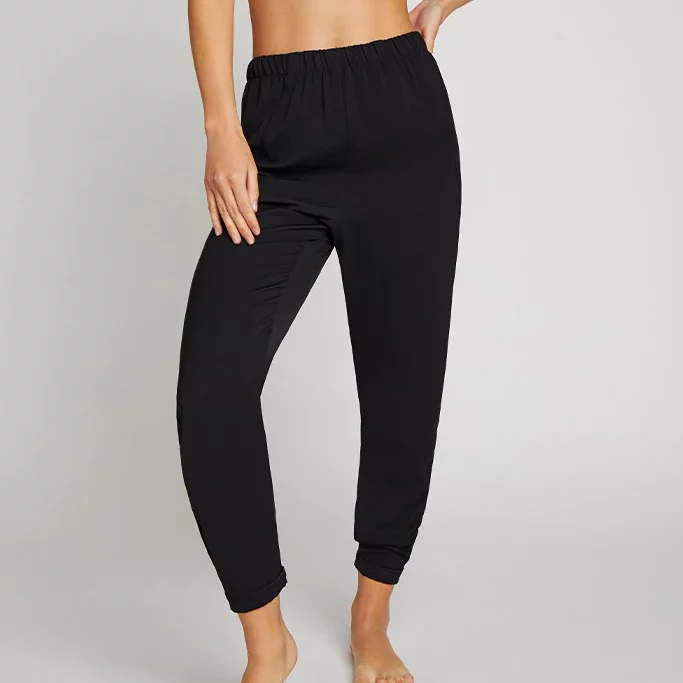 Feel rich and luxurious in this elevated and less frumpy-looking alternative to sweats!
Negative Underwear's Supreme Sleep Jogger Pant is a machine-washable piece of loungewear that has a silky feel and drapes beautifully.
Rather than using silk, these joggers are made with 100% Korean high-density woven poly and come in three different colors.
Those who've used these joggers love how comfy and sumptuous they feel, but do hate that there are no pockets (understandable).
These joggers can be yours for $140!
---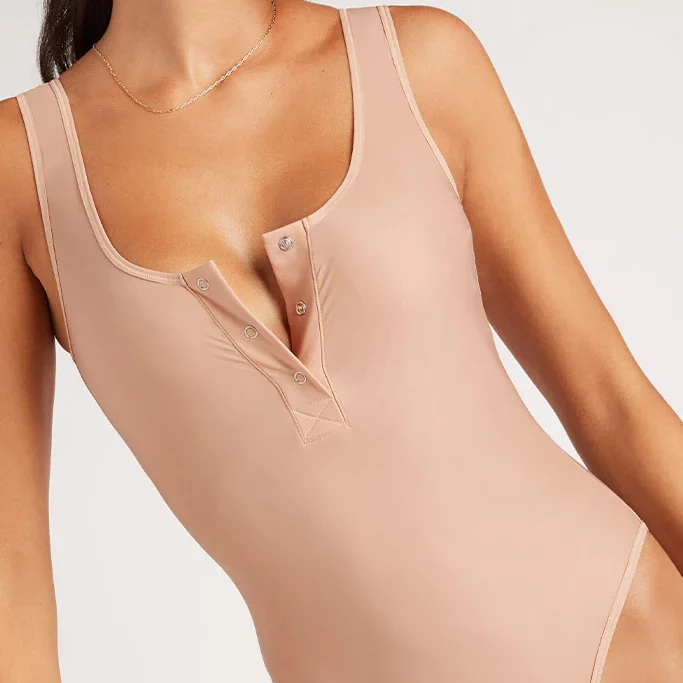 We love the versatility of a bodysuit and how it can be used inside the house and out!
The Silky Bodysuits are final sale and are $135. However, don't let the price alarm you just yet, because this bodysuit received amazing reviews.
Customers loved how lightweight, breathable, and silky smooth the bodysuit felt, and also adored how easy it was to pair with outfits!
The Silky Bodysuit is made with Belgian stretch nylon, spandex, and 100% cotton lining in the gusset.
---
Return Policy
Negative Underwear has a 30-day return policy on items that are not on sale or final sale. 
Due to hygienic purposes, items are only eligible for return if they are unwashed, unworn, have the tags on, and have the original packaging.
If you are returning an item for an exchange, Negative Underwear offers complimentary shipping. However, if you are returning an item with the intent of a refund, there will be a $5 restocking fee. 
FAQs
Where is Negative Underwear made?
Negative Underwear is manufactured in China. The company works with two manufacturers in China that uphold sustainable practices that include energy and environmental management.
Who owns Negative Underwear?
Negative Underwear is owned by co-founders, Lauren Schwab and Marissa Vosper. 
Is Negative Underwear ethical?
Negative Underwear sources fabrics from OEKO-TEX certified mills, meaning all the fabrics used have been tested for harmful substances and chemicals. Negative Underwear's manufacturers also practice waste reduction, recycling, and energy-saving practices alongside providing a safe and ethical working environment. 
What sizes does Negative Underwear have?
Negative Underwear offers up to size XXL for bottoms and offers up to a G-cup for bras.
In Conclusion
Overall, we think Negative Underwear is a good brand worth checking out, but it is definitely more of a luxury rather than an everyday essential-type brand. 
If price isn't an issue or if you're just looking to splurge and treat yourself, we think Negative Underwear is a great brand to do so. Their undies are beyond comfortable, soft, and of excellent quality.
No matter what, though, wear whatever makes you feel confident and what makes you feel like your best self.
Negative Underwear Alternatives
If you're not feeling Negative Underwear, here are some top alternatives to consider too.