Trying to decide between Nadine West vs Stitch Fix? Below, we'll take a look at what each brand has to offer to help you decide which one is for you.
In today's culture, we'd be surprised if you haven't heard of clothing subscription boxes. Stitch Fix was the OG with many companies following after such as Fabletics, Wantable, Trunk Club, and now, Nadine West.
Both Stitch Fix and Nadine West offer personal styling services to receive curated clothing and accessories delivered to your door. They are both pretty similar, but the main difference is that Nadine West claims to offer stylish clothes at an extremely affordable price.
So, which box is better? We've tried both boxes to give our honest opinions. This Nadine West vs Stitch Fix review will dive into pricing, quality, styling, and more.
Plus, make sure to see our top picks for the best clothing subscription boxes to find your best match.
Nadine West vs Stitch Fix Overview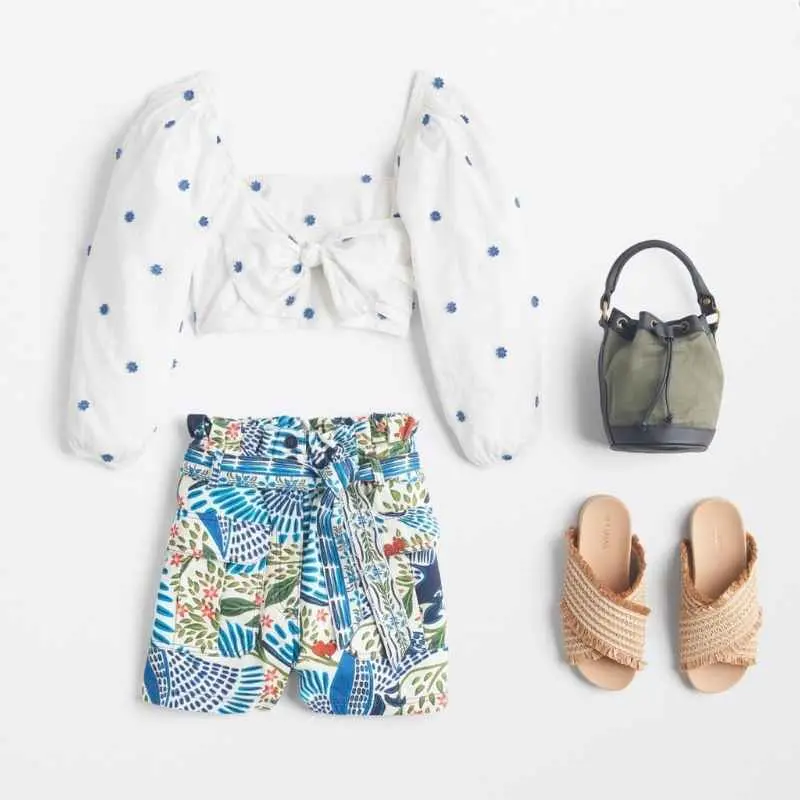 Stitch Fix has no doubt been the reigning champion of clothing subscription boxes since its launch in 2011. However, it's received some tough competition in recent years.
Nadine West offers the same styling services, but at a fraction of the cost. Both companies send curated picks to your door, but is one better than the other? Let's break down each brand below to see their main points side-by-side.
Nadine West
Stitch Fix (Winner)
-Receive a box every 2 or 4 weeks

-Receive 4-6 items per box

-No styling fee

-Shipping is $9.98 (credited toward anything you purchase)

-Prices range from $10-$30

-Personalized style quiz

-Size range of S-3X

-Only offers women's styles

-Free returns
-Can opt into a subscription, or you can have a box delivered as needed

-Receive 5 items per box

-$20 styling fee (credited toward anything you purchase)

-Prices range from $25-$400

-Personalized style quiz

-Size range of XS-3XL

-Offers styles for women, men, and children

-Free shipping and returns
Nadine West vs Stitch Fix
Now that you have an idea of what each brand offers, let's break down each category to take a closer look.
How It Works
Both subscription boxes work in similar ways. For each brand, you start off with a styling quiz and go from there.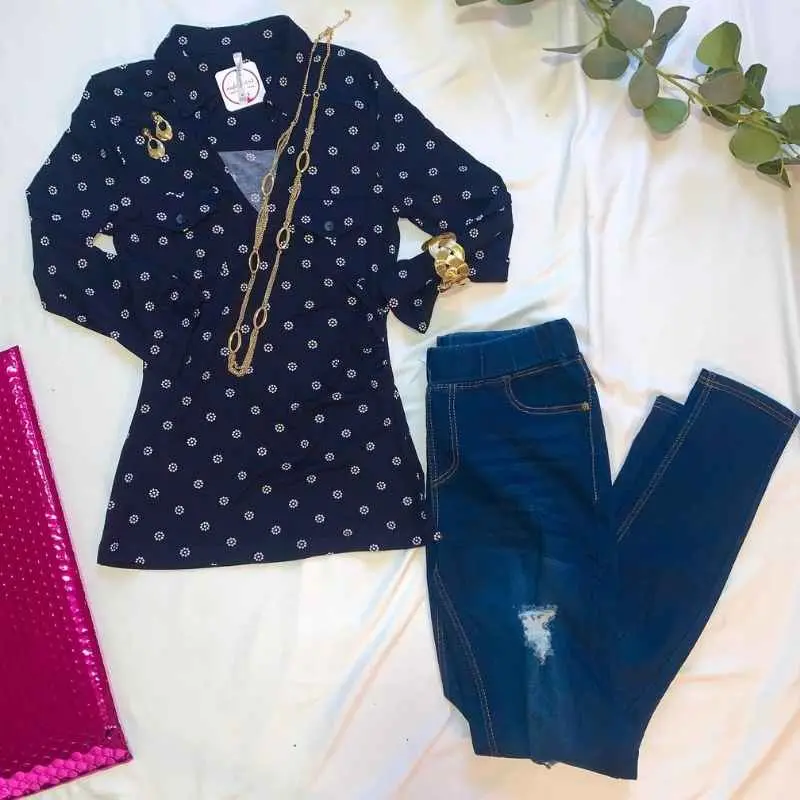 Nadine West's style quiz is simple: all you have to do is choose outfits that best fit your fashion sense based on the pictures they show you. Then, you choose patterns and colors you like, as well as your sizes and budget.
You receive 4-6 items each month, usually a combination of a top, bottom, dress, and accessories such as jewelry. You choose whether you want to receive your box every 2 or 4 weeks.
After you receive your box of surprise items, you have a certain amount of days to try them on, then decide to either keep them or send them back. Each box comes with a prepaid shipping label to send back any items you don't want, and will also have a date in which you need to return your items by or else you will be charged.
Their website doesn't explicitly state how many days you have, but it's around 5-7 days.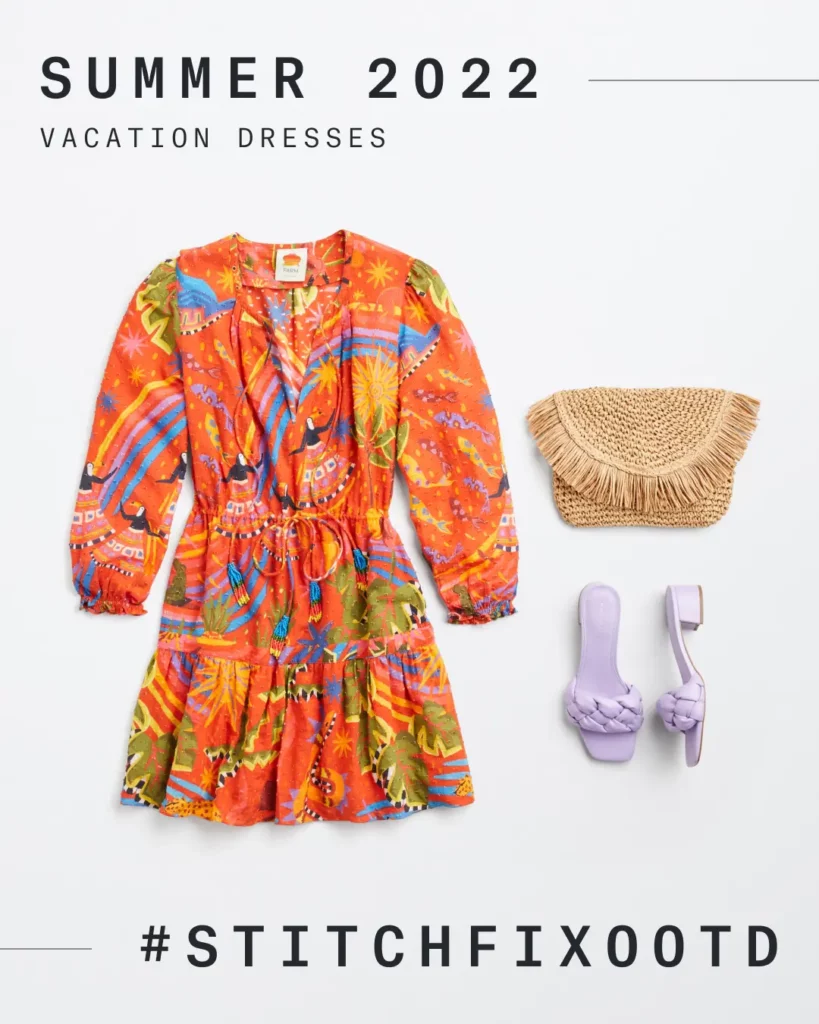 Stitch Fix also has a style quiz in which you choose which outfits best match your fashion sense. You also choose your size and preferred price range.
Each box contains five personalized clothing and accessories. One advantage Stitch Fix has over Nadine West is that they offer men's and kid's styles as well as women.
Even though you don't have to sign up for a subscription with Stitch Fix, you can opt in to have recurring deliveries if you choose.
After you receive your box, you have 3 days to try everything on and then decide what to keep and what to return. If you don't return any items within those 3 days, you will be charged for everything. Stitch Fix also comes with a prepaid shipping label to make returns easy.
Pricing
One of Nadine West's selling points is that they offer a clothing subscription at an affordable price. As mentioned above, there is no styling fee, and you only pay $9.98 for shipping (which is credited to anything you buy).
Nadine West claims to send items between $10-$30, but I have tried this subscription for myself and was disappointed that they also sent items out of my budget, around $40 each.
Stitch Fix is arguably more expensive, at around $25-$400 per piece. However, their items do seem to be of somewhat better quality (although not always the best quality, as experience would have it).
They do have a styling fee of $20, which is credited toward any items you buy. If you send back your whole box, you do not get the styling fee returned.
Sizing
Nadine West has a decent size range of small-3x. However, it is important to note that they tend to quickly run out of their most popular sizes, which are medium and extra-large.
I would say this is typically true, from experience. I ordered a Nadine West box in size medium, and either their stylists didn't get my style right, or they just ran out of all the good styles in size medium. Overall, I wasn't very impressed.
Stitch Fix does have better size options, overall. They carry 0-24W and XS-3X in women's, XS-3XL in men's, and 2T-14 in kid's.
In addition, they also offer specialty sizes such as petite, maternity, and big & tall.
Quality
Overall, the quality of Nadine West's clothing was not impressive. The material felt pretty cheap, and the items were typically overpriced. Although their prices are lower than Stitch Fix's, I didn't think their clothing justified the prices.
Stitch Fix clothing has a reputation for being better than Nadine West, but the quality can be hit or miss. Some customers feel that they have good quality basics, while other pieces can be overpriced.
RELATED: 15 Stitch Fix Alternatives We Love
What Customers Are Saying
After trying each subscription for ourselves and reading other reviews on sites such as Reddit, here are the main points of feedback about Nadine West vs Stitch Fix:
Nadine West is more affordable than Stitch Fix
Stitch Fix's quality is hit or miss
Nadine West often sends poor quality clothing
Stitch Fix has a better size range
Stitch Fix has free shipping, whereas Nadine West charges $9.98
Nadine West doesn't have a styling fee, whereas Stitch Fix charges $20
Final Verdict
So, which styling subscription service comes out on top? If we had to choose, we would say Stitch Fix, although their reputation has gone down in recent years.
Honestly, Nadine West was a miss for us, but it is the more affordable option if you're looking to build your wardrobe without spending a fortune.
Stitch Fix can be hit or miss, but they do usually send good basics to build a capsule wardrobe. Plus, Stitch Fix has a much better size range for women, men, and kids, and even includes specialty sizes.
Overall, we'd recommend Stitchfix over Nadine West.
UP NEXT: Our Dailylook Review: The Best Clothing Subscription Box?