Comfortable footwear that you can lounge in is something everyone likes to have on hand. Slippers are a go-to choice in this category, and they're becoming a more adaptable option as well.
Although there are a good number of brands that offer slippers, there are varying tiers when it comes to quality and comfort.
In our My Slippers reviews, we're going to break down whether they're worth the investment or not.
What Are My Slippers?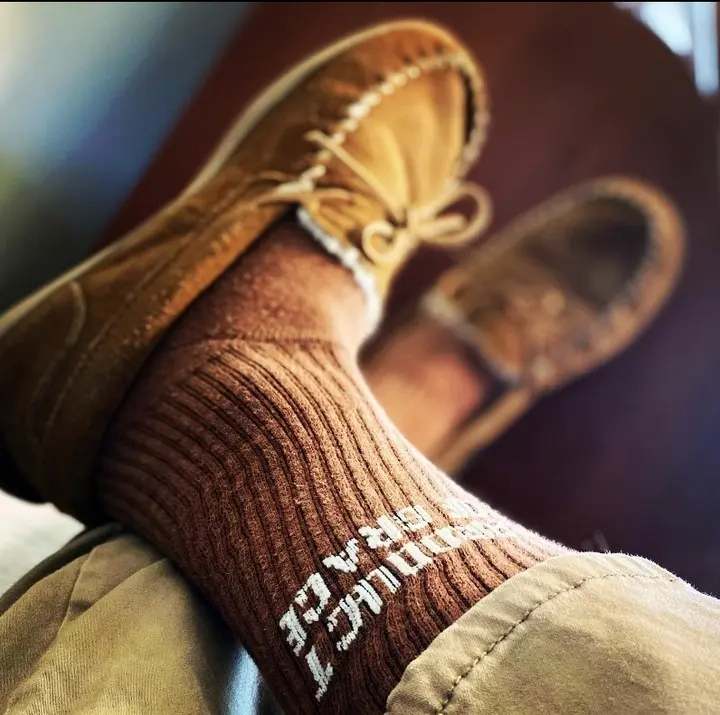 These slippers are actually a part of a company called My Pillow, which offers a wide variety of different products. Nevertheless, they've become well known over the years for their different slipper designs.
The company provides options for men and women, and their collection is pretty concise, so it won't be too difficult to choose from. Some are great for a lazy day at home, while others are suitable if you need to leave the house.
---
RELATED: 15 Most Comfortable Flats You'll Actually Want to Wear
---
Is My Slippers Legit?
My Slippers are a legitimate product, but some customers don't believe they're high-quality. The company itself may be legally registered, but they don't have the best reputation for customer service.
Not only is there a long list of negative reviews about the company, but they disregard every complaint through the BBB.
On the other hand, the slippers are available through Amazon and seem to have decent reviews there.
My Slippers Reviews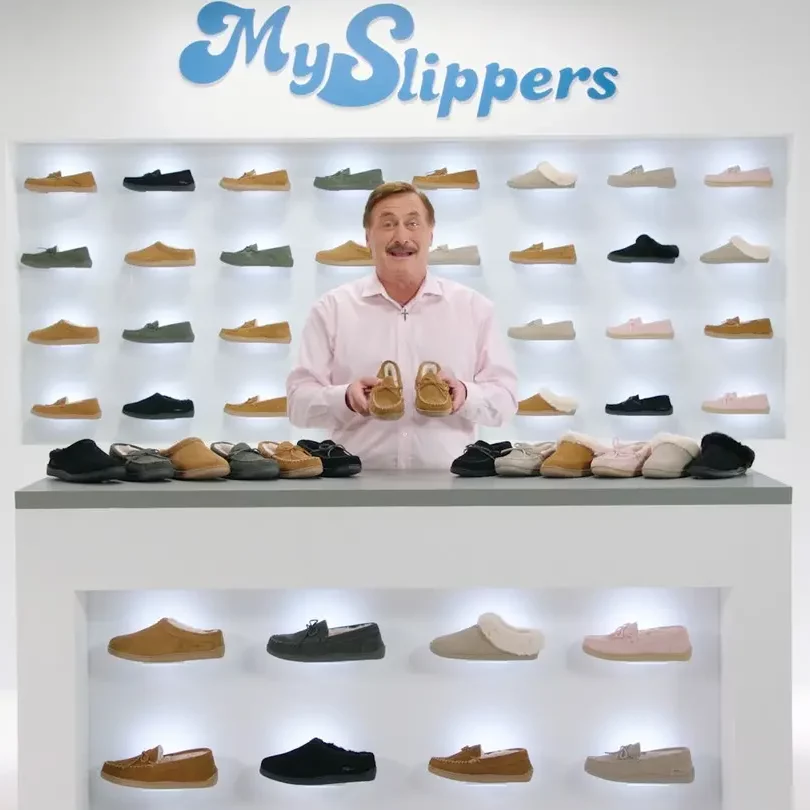 Overall Rating: ★★★ 3 Stars
All in all, many customers seem to believe that the slippers are very comfortable, but not the most durable. Many customers have complained about shedding, loose stitching, and wear and tear on the soles of the slippers after a short amount of time.
The most common complaints, however, are in regard to customer service, and many people mention a rude demeanor from their employees.
However, you can find select MySlipper products on Amazon where you can avoid the hassle of customer service.
Pricing: ★★★ 3 Stars
The substantial discounts on their website might easily reel you in, but many customers say their slippers are somewhat overpriced, especially with the lackluster service that comes with the ordering process.
With their slippers starting at $80 and reaching up to $140, they are definitely on the pricey side. They do, however, offer many discounts on their website to receive the slippers at a cheaper price.
We feel you could probably find better quality slippers for a fraction of the cost and much better customer service to match.
Fit: ★★★★ 4 Stars
Regardless of their quality, the slippers are known to have a comfortable fit. They're easy to slip on, as long as you select the right size.
Some customers on Amazon suggest sizing up, but you shouldn't have any trouble finding slippers that'll be a decent fit.
Shipping: ★★★ 3 Stars
The company is pretty vague about its shipping practices. They don't have much shipping information to review, but many customers haven't held back on their own experiences.
It seems that most orders come with $10 to $15 in shipping costs, and it doesn't seem they're very quick about getting orders out the door.
Customer Service: ★★ 2 Stars
This is probably the one area that MyPillow can improve on the most. You'll find many customer reviews on sites such as Sitejabber and Trustpilot where customers have expressed dissatisfaction with customer service.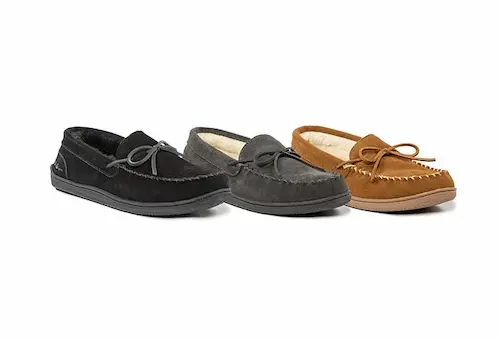 Although they retail at around $140, the company claims you can have them for only $50.
They're made with MyPillow's patented foam alongside a layer of memory foam for added comfort.
You'll also benefit from the included layer of impact gel, and they're crafted to withstand indoor and outdoor use. Their outer material is made from leather suede that comes from U.S. cowhides.
---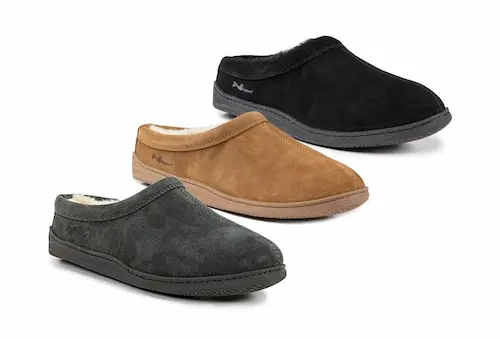 If slip-ons are more your thing, you can get these in either brown, black, or grey. They come suited with all of the same layers as their moccasins, and the inner lining is soft and cozy to the touch.
They're great for walking around the house or some quick errands outside, but we wouldn't expect them to uphold too long on the street. They are best for indoor use.
---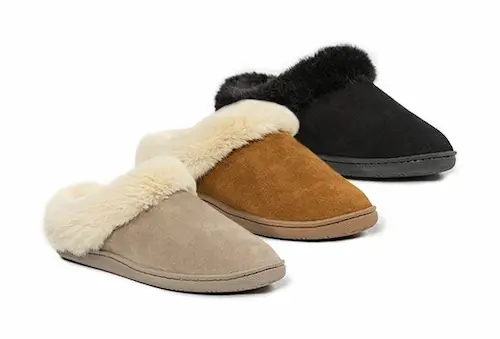 Ladies can also enjoy the slip-on comfort, as these come with a slightly different design, as well as an added "blush" colorway. These slippers also have MySlippers four-layer design, so your feet should feel comfortable from all sides.
Maybe you're searching for something a little warmer than regular slides; these slip-ons should do the trick.
---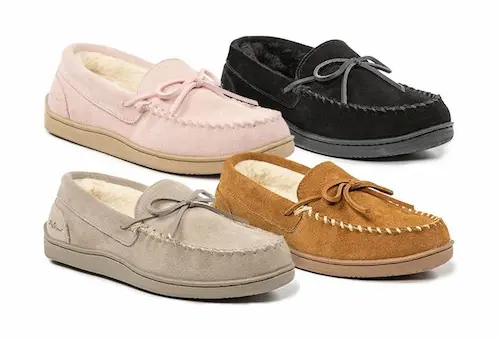 They're stylish, comfortable, and offer a good amount of protection for your feet. These soft and flexible moccasin's come in four different colorways and have a classic design.
These are currently out of stock at the time of writing, and they seem to be a pretty popular option on their website. The four-tier cushioning system appears to be the highlight of the My Slippers footwear.
What Customers Are Saying
While there are glowing reviews on the company website, we wanted to take a look at outside reviews as well to get an idea of how customers feel about their experience. Keep reading below to get an unfiltered look at what customers have to say.
Most customers say the slippers are super comfortable
Others say the quality doesn't match up with the price
Some people have complained about shedding, loose threads, and other quality control issues
Customer service needs improvement
The Bottom Line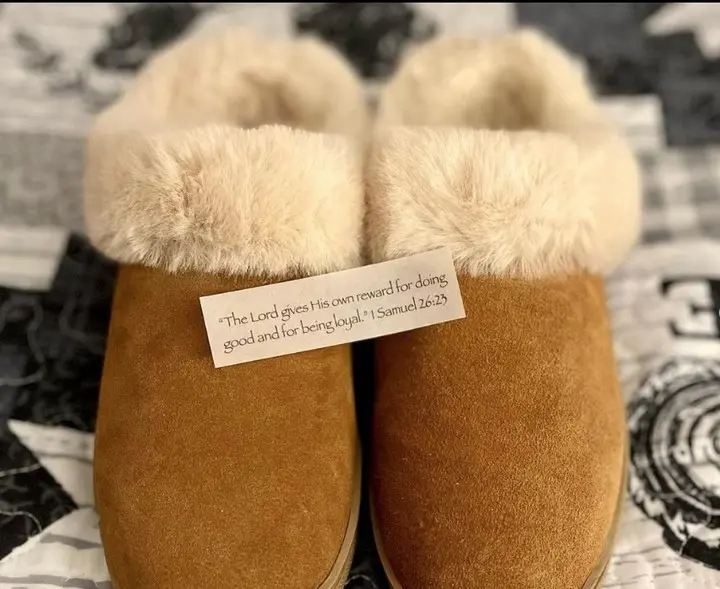 Like many companies, their products and offers seem decent on the surface, with positive reviews flooding their website. However, there are many third-party websites where reviewers expressed the issues they had with the company.
If you'd really like to try out MySlippers, we'd suggest going through Amazon so you don't have to deal with customer service.
My Slippers Alternatievs
If you're looking for some MySlippers alternatives that are just as comfy, check out these options below:
2. Glerups
3. Acorn
Return Policy
The company offers a 60-day 100% money-back guarantee on their products. This sounds pretty good to most people, but unfortunately, many customers had issues getting in contact with customer service to initiate a refund.
Also, customers are responsible for the cost of return shipping. To start a return, you can fill out their return form here.
FAQs
How Much Are My Slippers?
Without the discounts, My Slippers cost between $79.98 and $139.98.
Where are My Pillow Slippers Made?
Although the company claims My Pillow products are 100% made in the U.S., the description of their slippers claims that they are imported from Cambodia.
Where to buy My Pillow Slippers?
Of course, you can easily find them on their official website, but they can also be found on Amazon if that's what you prefer.