Vintage-inspired clothes are timeless and cute, and they don't need to come from a thrift shop (though there's nothing wrong with that)!
One of the most well-known places you can find vintage and retro-inspired clothing is Modcloth, a longtime online retailer that walked so other vintage-inspired clothing stores could run.
If you've never heard of Modcloth before or you want to learn a bit more about it, you're in the right place!
Keep reading our Modcloth review to see if Modcloth is the right place to shop for you.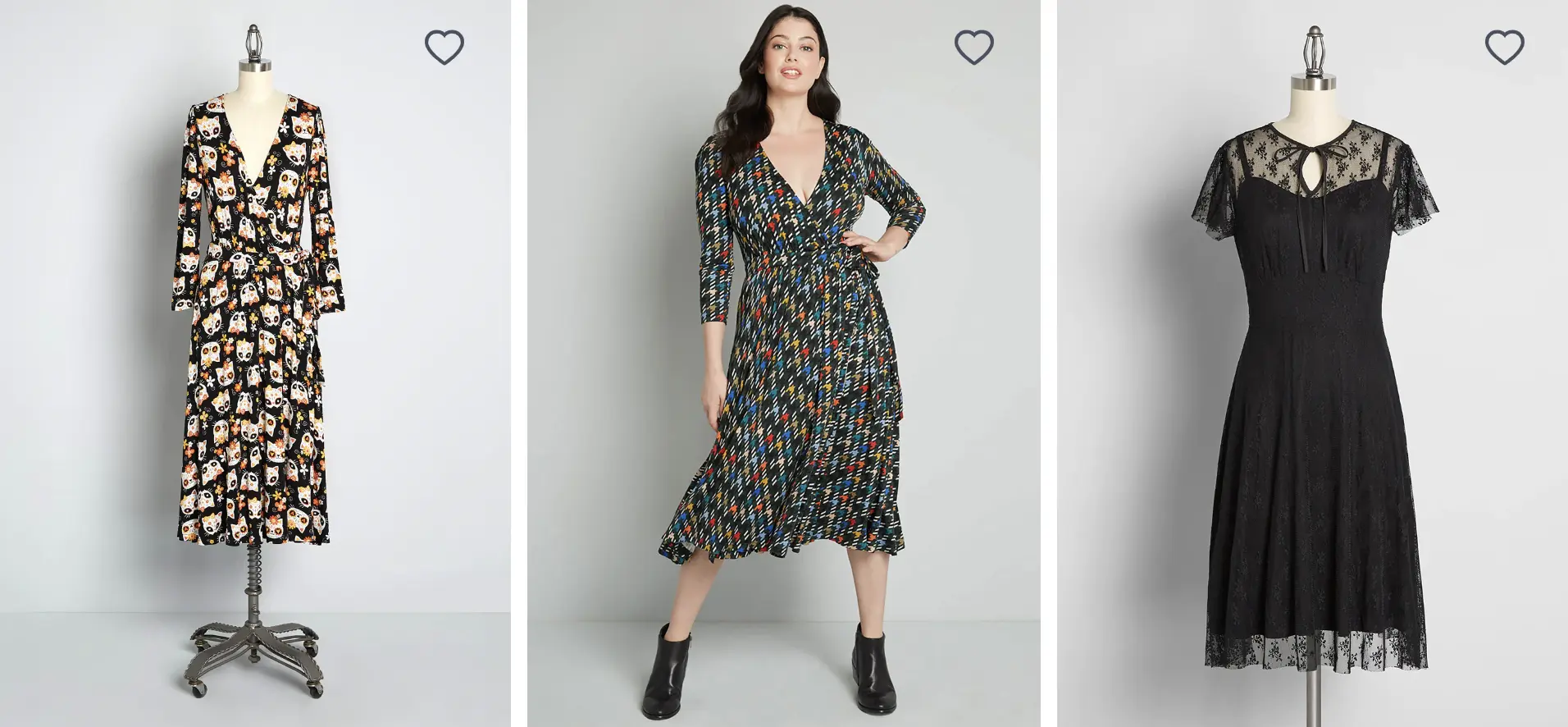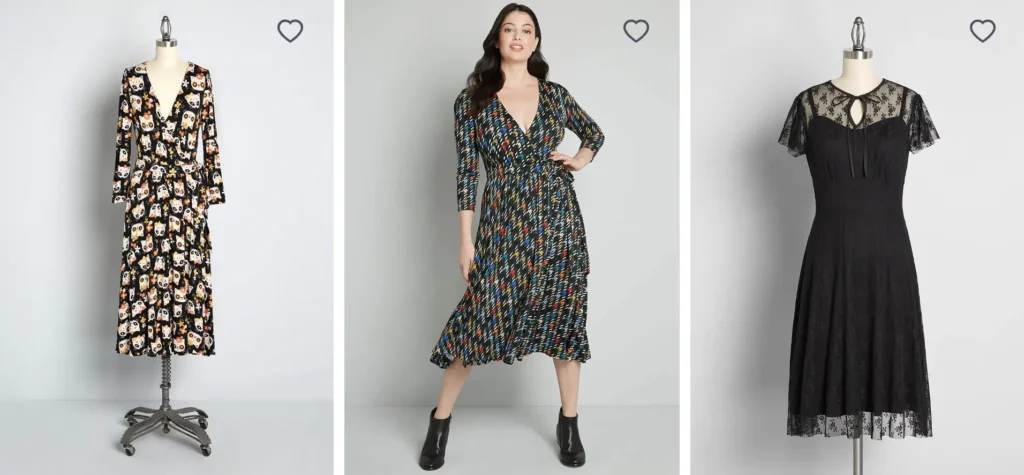 What is Modcloth?
Modcloth is an online fashion retailer that offers vintage and retro-inspired clothing for women.
The company was founded in 2002. The idea was born inside of a dorm room by Susan Gregg Koger and Eric Koger, who met in college in Pittsburgh. 
Now quartered in sunny Los Angeles, California, Modcloth has grown tremendously over the years, garnering tons of loyal customers living out their retro dreams. 
You can shop year-inspired styles as early as the 1940's, or more recent styles like the 1990's shop.
Is Modcloth Legit?
Yes, Modcloth is a legit brand. Modcloth is not just a popular fashion store but also gives back to communities and organizations that impact women such as The Trans Wellness Center, The Pink House, and The National Domestic Violence Hotline.
In addition to that, Modcloth does some awesome collaborations with other brands, such as  Modcloth x Hello Kitty! The quality seems to be a hit or miss, but shoppers love the brand otherwise.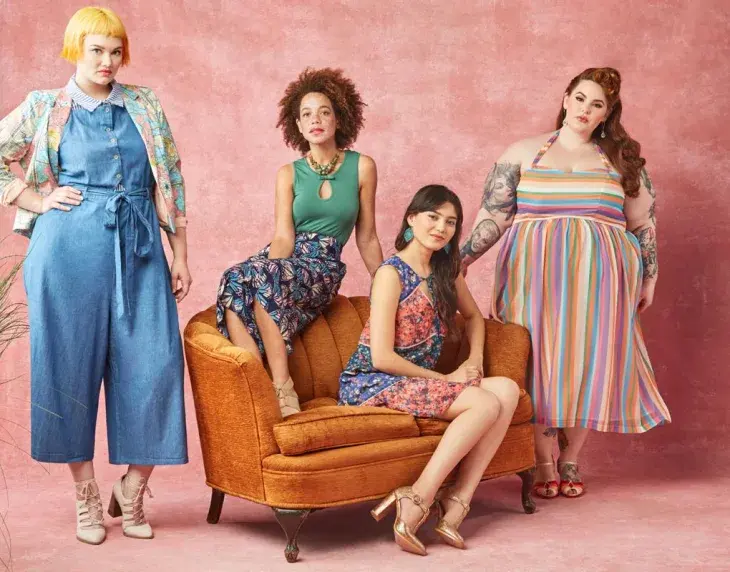 Modcloth Reviews
Overall: ★★★ 3 stars
There's no doubt that Modcloth has cute, eye-catching clothing that totally brings you back in time, but for some customers, the overall shopping experience doesn't measure up. 
There are a number of polarizing reviews regarding Modcloth, specifically about the lack of good customer service, the inconvenient return policy, inconsistent clothing quality, and other inconsistencies — which we'll go over in more detail. 
Quality: ★★★ 3 stars
Modcloth has been around for a whole decade, so over time, they've definitely accumulated a ton of loyal shoppers. 
Unfortunately, according to some of those shoppers, Modcloth has decreased in quality and reliability once the company got bought out by Walmart back in 2017. However, Walmart then sold Modcloth to Go Global Retail, which is now in the process of selling it to the company, Nogin. 
As you can see, Modcloth is getting passed around like a side salad, and customers are noticing quality differences as a result. Not to say the quality is always bad, some people have great experiences, but there are definitely more inconsistencies in recent years.
Price: ★★★★ 3.5 stars
Modcloth prices start as low as $10 and can reach up to $400, meaning there are plenty of items in-between for anyone's budget!
Of course, like many things, the quality goes hand-in-hand with the price. Customers have noticed the lower priced items have lesser quality than the expensive ones.
This is common practice in the retail world, but if you're paying $15 for a shirt, you expect a product that at least feels like it would survive more than two rounds in the washing machine. 
Sizing: ★★★★ 4 stars
One of the best things about Modcloth is its constant efforts to create and promote a diverse and inclusive community, including plus-sized bodies.
Modcloth believes everyone should be able to wear the clothes they want, and that's why Modcloth clothing sizes range from XXS to 4X! 
Returns & Customer Service: ★★★ 2.5 stars
A majority of complaints and criticisms are tied to Modcloth's return policy and customer support, which basically go hand-in-hand. 
Once an order has been placed, there is no way to cancel or change the order. Final sale items cannot be returned, and Modcloth has a 28-day return policy. 
When making a return, original shipping and handling is nonrefundable and customers must pay $5 additional return shipping charges. 
In regards to customer service, shoppers say Modcloth's customer support is unresponsive and doesn't help with solving issues regarding products.
What Customers Are Saying
Before we dive into the more specific reviews about Modcloth products, here are some regularly-said comments from real Modcloth reviews to keep in mind.
Really cute clothing
Tons of vintage styles that are hard to find
Customer service is not very good
Inconsistent when it comes to quality
Some styles can get pricey
Returns are a hassle
Probably the most sought-out items when people head over to Modcloth are the dresses. With such an extensive collection, it's completely understandable!
Modcloth has all type of retro and vintage-inspired dresses like babydoll dresses, jumpers, midi dresses, and more. 
Prices for Modcloth dresses range from $40 to $300, and Modcloth makes it super easy to find what you're looking for thanks to the advanced filters.
When shopping for dresses, you can narrow down your searches by choosing what size you're looking for, the color, the style, and even the decade!
Modcloth has evolved well over time, curating their products to fit in with some of the latest modern fashion trends — especially the shoe department.
For having vintage styles at its core, Modcloh has a very cute selection of shoes you could wear with any style and outfit!
In fact, Modcloth has such a huge collection of shoes, it'd be hard to find something you don't absolutely fall in love with.
Whether you're looking for heels, loafers, boots, or even platforms, Modcloth has got you covered.
Prices range from $25 to $300, so there's also something for everyone's budgets!
Modcloth is super big on being size-inclusive, which is why the brand has an impressive plus-size department.
In fact, sizes go up to size 4X, or up to size 28! 
The plus-size section has tons of products and offers bottoms, dresses, sweaters, jumpsuits, and more — we just wish the models had better representation.
Prices for the plus-size department range from $13 to $300. 
In Conclusion
So, is Modcloth really the answer to your vintage aesthetic dreams? Potentially.
We think it's safe to give it a go, but it's important to look at reviews of specific clothing items so to avoid the extra fees you'd have to pay if you were to return something. 
All in all, we think Modcloth is a great place to find clothing styles you wouldn't be able to find just anywhere, but we believe it's only really worth it if you're looking to buy distinct, retro-looking items that you know you can't find at other stores. 
Modcloth Alternatives
If Modcloth isn't a good fit for you, check out these alternatives for vintage-inspired clothing.
FAQs
Who owns Modcloth?
Modcloth was originally owned by Susan Gregg Koger and Eric Koger, but was bought by Walmart in 2017 and was then sold to another company, but is currently in the works of being sold to Nogin. 
Is Modcloth ethical?
In 2013, Modcloth adopted its Ethical Supply Chain Guidelines, which are requirements businesses must follow if they want to work with or be in partnership with Modcloth. Additionally, Modcloth has adopted a third-party to evaluate business relationships with companies, making sure there are no risks of slavery or human trafficking. 
Is Modcloth good quality?
Quality is inconsistent when it comes to Modcloth. Customers have noticed sometimes they will receive extremely good-quality items, while other times they'll receive poor-quality items.