I think we're all mature enough to admit that fashion trends are constantly recycled from different eras — baggy jeans from the 90s, bell bottoms from the 70s, and recently, fashion inspired by Y2K.
Rather than searching through thrift shops or your grandma's closet for vintage clothes from such iconic eras, there are many online stores that can quell your vintage clothing aesthetic while also catering to modern times.
One of those stores is called Unique Vintage, which started as a passion project in a California garage and is now a growing online retailer for vintage and vintage-inspired clothing.
If you want to learn more about Unique Vintage, keep reading our Unique Vintage reviews to see if they are worth the prices! 
What is Unique Vintage?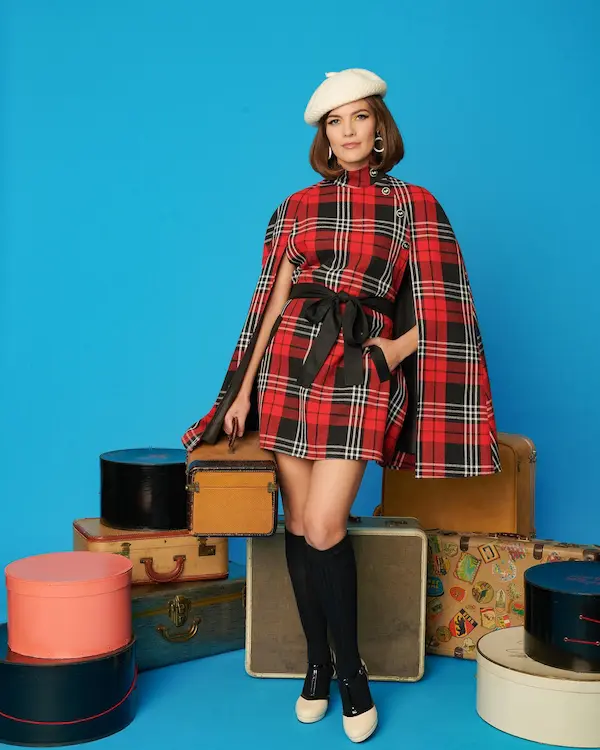 Unique Vintage was founded in 2000 by Katie Echeverry, a lover of all things vintage. Echeverry would frequent vintage shops in her home city of Burbank, California trying to find vintage dresses.
After realizing she wasn't the only one on the quest for beautiful vintage clothing, she began reselling her finds and designing her own clothes in her garage. 
Fast-forward to now, Unique Vintage is a growing brand set on providing vintage-inspired clothing for all body types. 
Some might assume the "vintage" in their name means their items are secondhand vintage finds, but this isn't the case. Unique Vintage designs and produces all of its products themselves.
Is Unique Vintage Legit?
Yes, Unique Vintage is a legitimate company. Not only does the brand have its own flagship store in Burbank, but it has also collaborated with multiple big brands such as Barbie, Hello Kitty, and Coca-Cola!
Unique Vintage Reviews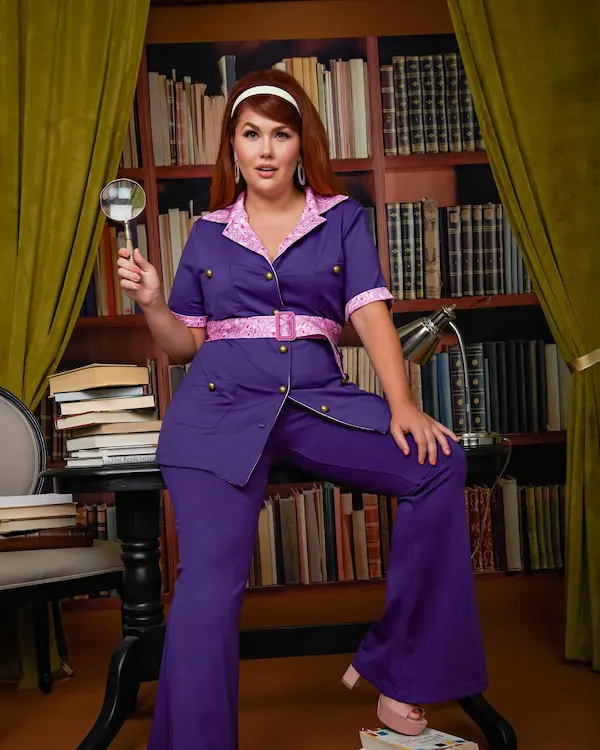 Overall: ★★★★ 4 stars
In general, customers are satisfied with their orders from Unique Vintage and praise the cute selection of vintage-inspired clothing.
Shoppers love that Unique Vintage caters to all body sizes and that it's apparent in the brand's marketing campaigns. 
However, one critique Unique Vintage receives from customers is slow shipping times and subpar customer service. Some shoppers say the quality isn't always worth the higher prices, but sometimes the one-of-a-kind styles make up for that.
Price: ★★★★ 3 stars
Unique Vintage has some great pieces, but some customers think some of the items are a bit overpriced.
The clothing isn't cheap that's for sure, with prices ranging from $24 to $300. However, Unique Vintage does have an awesome sale section where you can browse through items that are on clearance for as low as $10!
Quality: ★★★★ 3.5 stars
Overall, customers are satisfied with the quality of their purchases from Unique Vintage, but the quality seems to be slightly hit or miss. More often you will get a hit, but every so often there is a not-so-great quality piece.
Because of this, some shoppers think the goods are overpriced, while others justify the price due to Unique Vintage's unique niche. 
As always, it's a great idea to look at reviews of individual products before purchasing, just to see what other people who have purchased that specific item have to say. 
Shipping & Customer Service: ★★★ 3.5 stars
A common critique about Unique Vintage was the slow shipping times paired with subpar customer service.
This seems to be circumstantial, as reviews reveal Unique Vintage's customer service is either very responsive or substandard.
As for shipping, multiple shoppers have experienced delayed or inaccurate shipping times, while others didn't receive their order at all and thus had to contact customer service.
Now that we've gone over Unique Vintage reviews & ratings, let's see what this fun brand has to offer!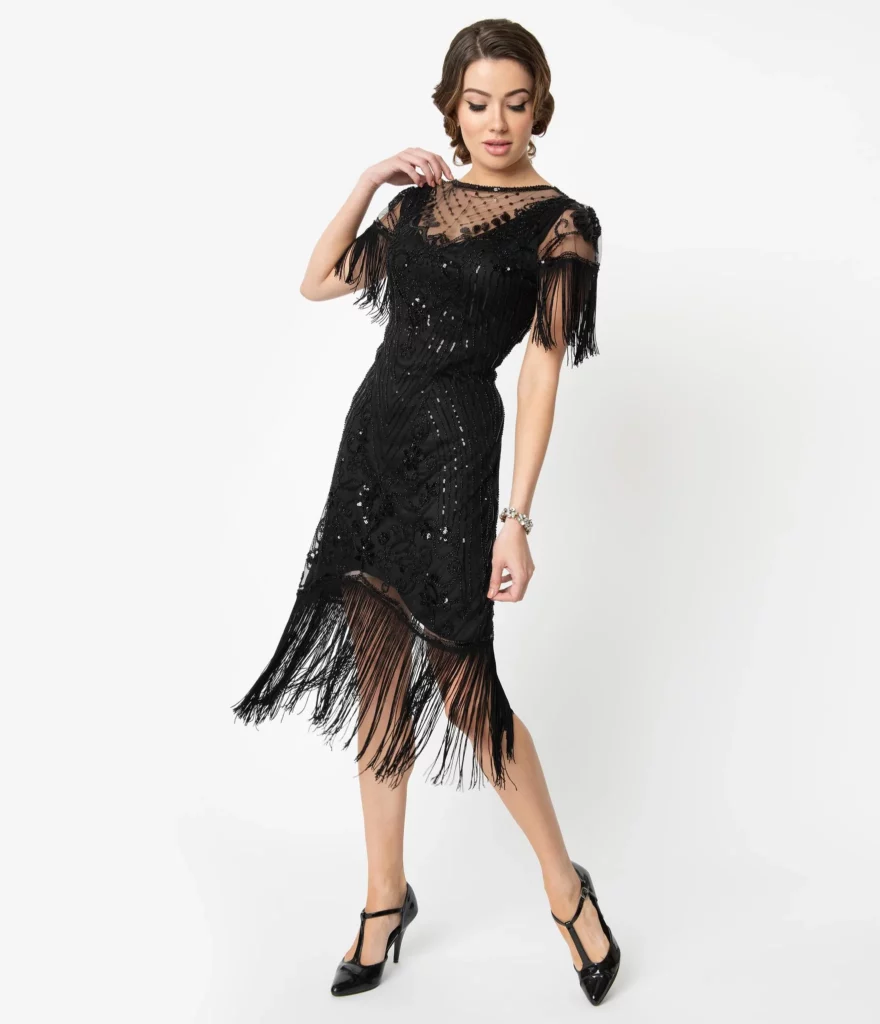 If you want to look like a dazzling starlet at prom, Unique Vintage got you covered.
With beautiful dresses at affordable prices, Unique Vintage offers flapper dresses and babydoll dresses from $68 to $110!
From reviews, shoppers praise the high quality, design, detail, and accurate sizing.
One item you can check out is this Vintage Veronique Green & Black Sequin Flapper Dress which is $98! Whether it's prom or a themed party, all eyes will be on you.
---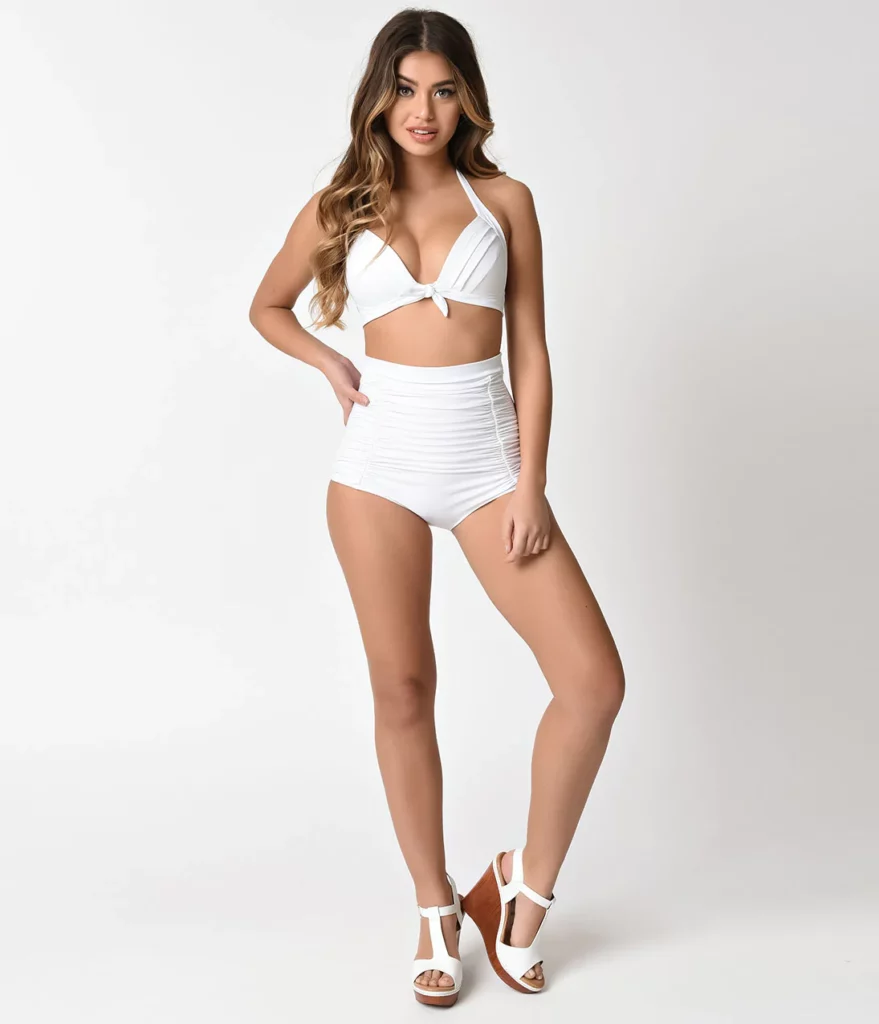 Unique Vintage has a bunch of different swimwear styles, making it the perfect swimwear shop for everybody!
The brand has one-piece items, two-piece items, coverups, bikinis, high-waisted swimwear, and swim accessories.
You can shop by style, color, size, and even era! The prices range from $38 to $135, and, depending on the product, sizes go from XS to XL.
This Unique Vintage Monroe Black High-Waisted Bikini Bottom is $44 and has a solid five stars!
---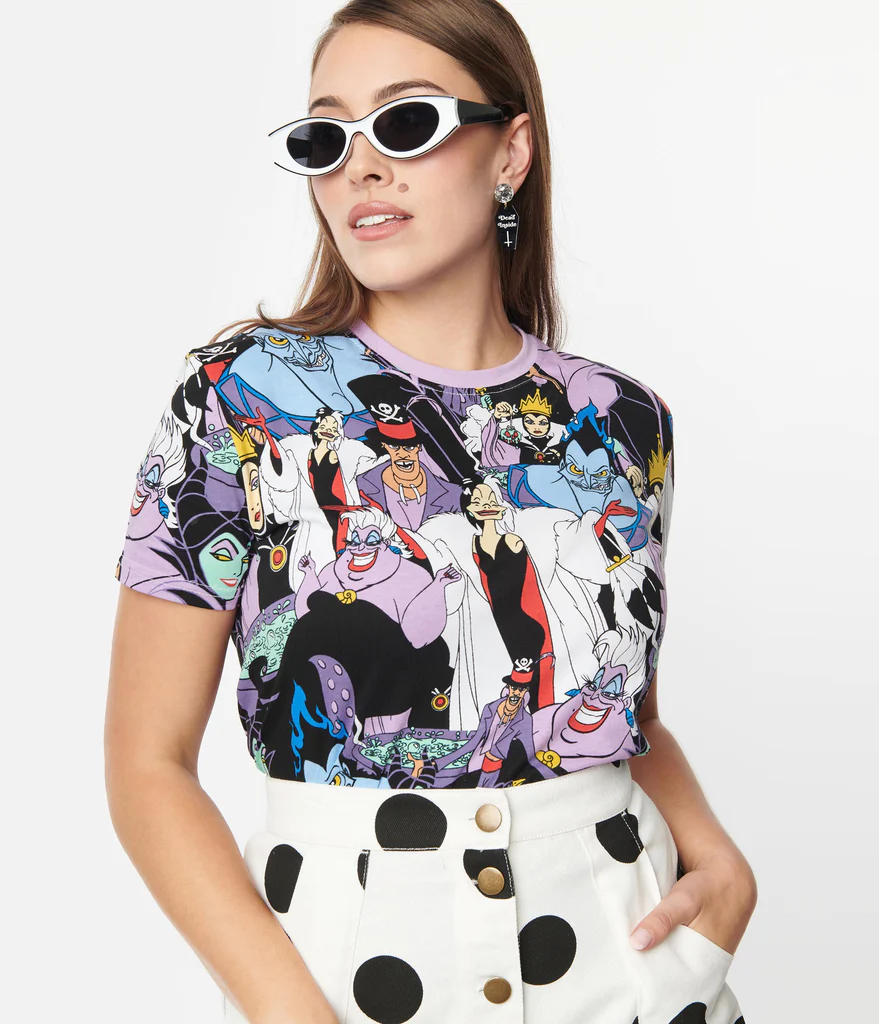 Sometimes all you need to have a great day is a good graphic tee, and Unique Vintage definitely comes through.
Unique Vintage's selection of graphic tees are vibrantly colored and have the cutest art and designs on them.
Depending on the product, sizes go from XS to 2X, and prices start at $32 and can reach up to $68.
One of the best-selling products is the Flintstones x Smak Parlour Family & Friends Graphic Tee, which is $42 and goes up to size 2X!
---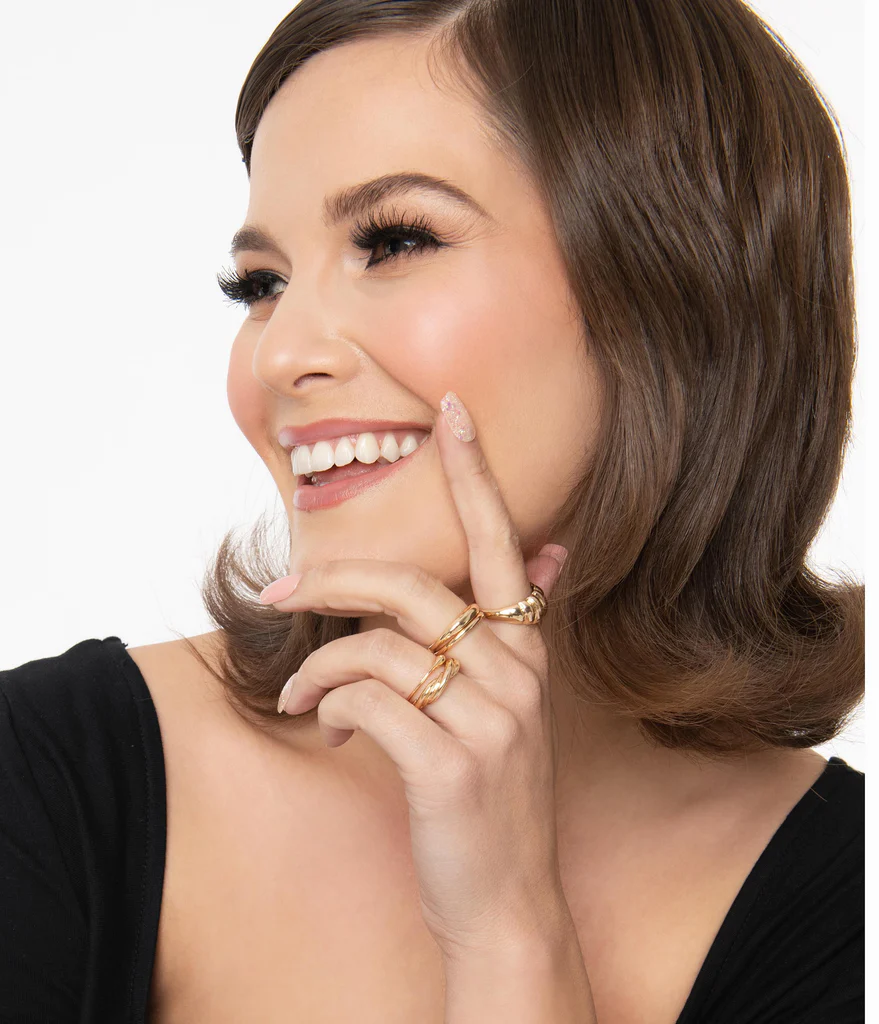 Unique Vintage has a great mix of classic gold rings and funky rings, which makes for a very fun shopping experience.
Prices range from $16 to $42 and you can set filters to shop by color, price, and era.
In fact, some of these rings could even be used as wedding bands, such as this 14K Gold & Rhodium Plated Coyote Ring Set, which is only $36!
If you want something a little more fun, Unique Vintage has this Grey & Green Resin Rhinestone Set for $16.
---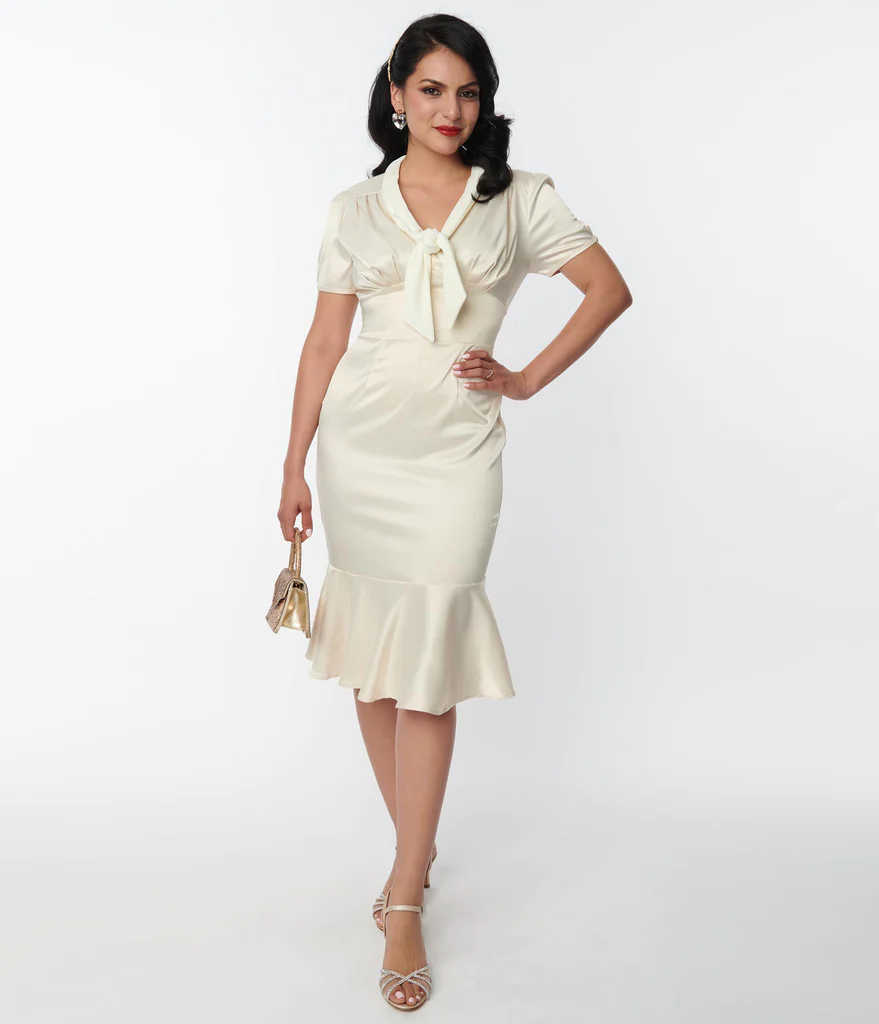 If you're aching to break away from traditional wedding gowns but want to keep an old-school aesthetic, Unique Vintage is the spot for you.
Unique Vintage has a good selection of dresses to choose from, the website makes it easy by allowing you to shop by length, color, size, era, and price.
These weddings are colored white, cream, and champagne, and they have vintage-inspired designs, but also some selections that are more modern!
Prices range from $38 to $268, with one of the more expensive dresses being this beautiful Champagne Embossed Satin Tianna Bridal Gown, which is priced at $138.
---
What Customers Are Saying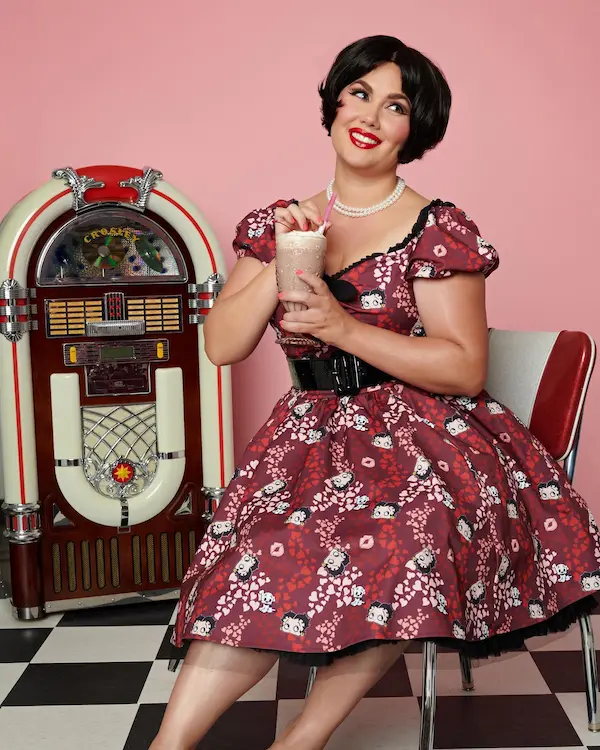 Now that we've taken a look at what Unique Vintage has to offer, we dug through real Unique Vintage reviews from shoppers and pulled out some of the most notable points made about Unique Vintage. 
Here's what customers are saying:
Most of the time the quality is fine, but sometimes it's a miss
The higher prices are worth it for such rare, niche finds 
However, prices aren't worth it for only decent quality
The designs are super cute 
Their dresses are amazing and perfect for themed parties
The shipping can take a long time
Return Policy
Unique Vintage has a 30-day return policy, and all items must have tags attached and must be unworn.
Shipping fees are non-refundable, and all special occasion gowns are final sale, so returns are not permitted. And if for those returning shoes, customers must pay a 10% restocking fee.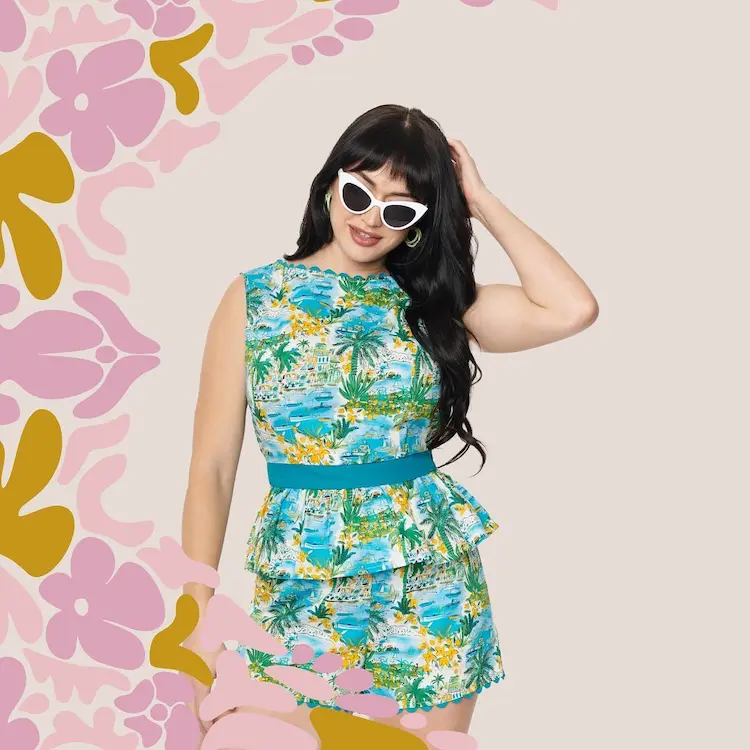 Concluding Thoughts
So, is Unique Vintage worth it? We think it's worth checking out and looking through what the brand has to offer. If you see a style you absolutely love, why not give them a shot? Some people love this brand, but some people feel the quality could be better.
The brand has a lot of products you don't typically find, and it's a great place to look for vintage-inspired looks. Of course, it's advised to look at individual product reviews before purchasing, especially since the quality can be hit or miss.
However, Unique Vintage has some great finds and is a great place to shop for expressive and inclusive clothing.
Unique Vintage Alternatives
If you're looking for other shops to shop vintage finds online, here are some places to start:
FAQs
Is Unique Vintage good quality?
Generally, customers say products from Unique Vintage are good quality, but there is a lot of hit or miss too.
Where is Unique Vintage located?
Unique Vintage has a flagship store in Burbank, California.
Is Unique Vintage sustainable?
There's not much information surrounding Unique Vintage's role in environmental sustainability. However, the website does have a Corporate Responsibility page detailing the brand's non-negotiable stance on slavery and trafficking.