It seems like Missguided is all over Instagram these days. With their hot trends and affordable pricing, can you blame anyone for liking them?
Missguided claims to offer customers fast, trendy products, but you might be wondering if their clothing is legit. Check out our Missguided Reviews for a deeper look!
RELATED: 27 Best Online Clothing Stores for All Your Fashion Needs
What is Missguided?
Missguided is a UK-based company whose mission is to bring millennials and Gen-Zers the latest trends for their closet.
Their collections include dresses, trousers, accessories, collaborations, bags, beauty, homeware, and their new mg kids collection.
Missguided began in 2009 with Nitin Passi at the lead, who started his career deep within the New York fashion industry.
His love and passion for product and self-empowerment gave way to Missguided. They now focus on "babe power" ensuring true feminine inclusiveness drives their business model and market.
Is Missguided Legit?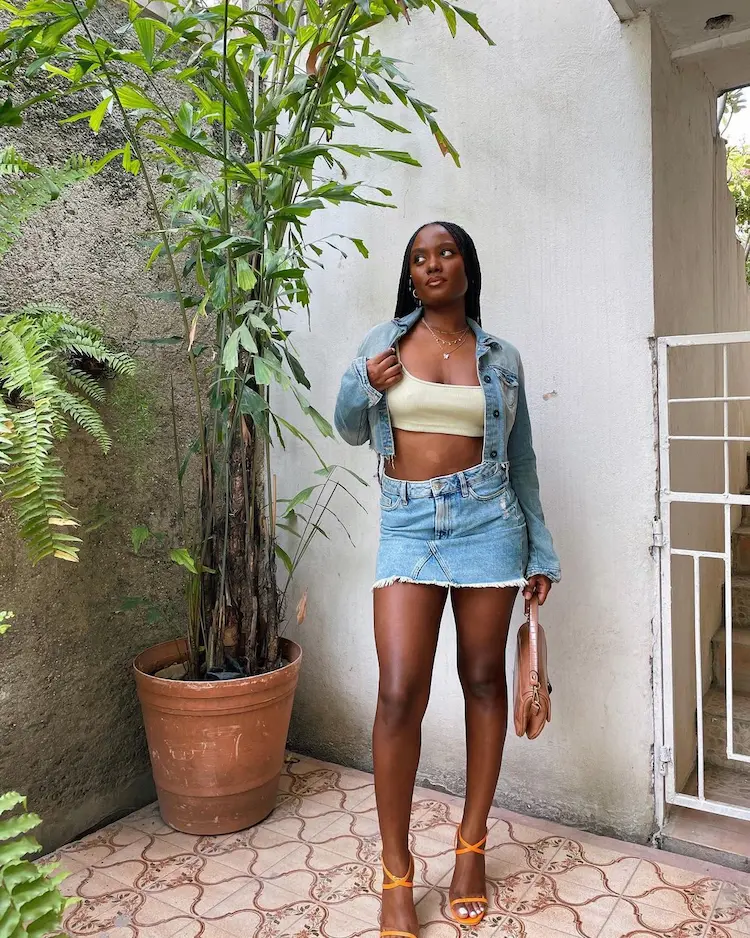 Yes, because of the collaborations and customer reviews, Missguided can be claimed as a legit brand.
They also just started airing a TV series called Inside Missguided: Made in Manchester so customers are able to learn more about this popular brand.
The main odd occurrence with Missguided is that they used to have a US website with US prices and shipping. However, when looking through the reviews, this website is no longer reachable.
Missguided Reviews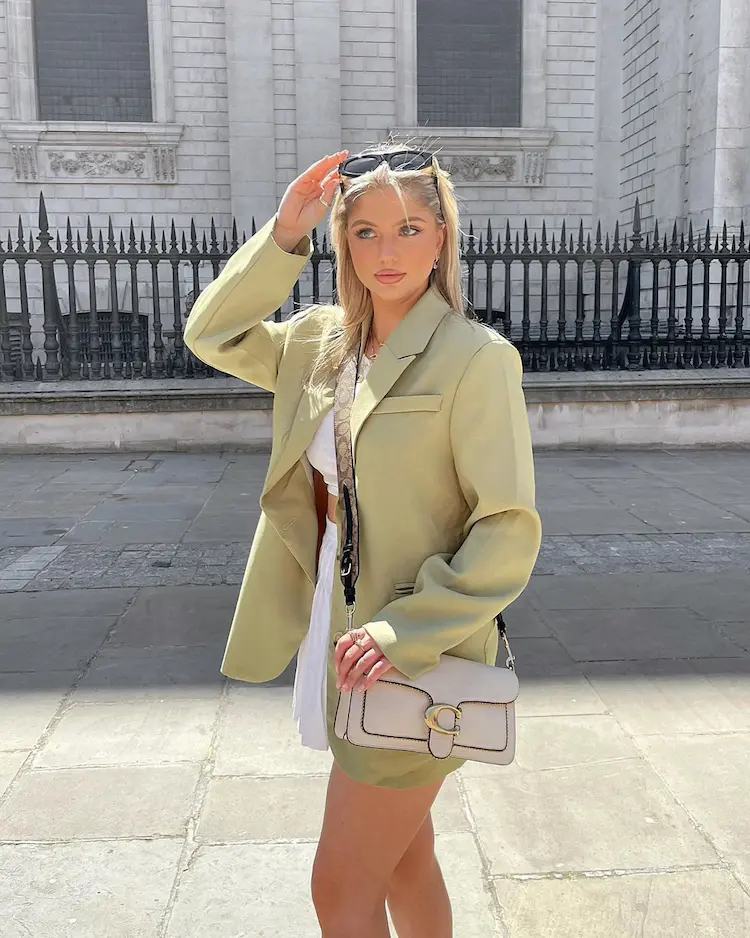 Overall: ★★★★ 4 stars
Even though Missguided does have a lot of positive reviews, the last couple of months have seen a decrease in service and communication.
Many loyal customers were not receiving packages or getting faulty items causing a lot of frustration when returns weren't going through.
However, customers still love their huge selection of trendy pieces at incredible prices.
Price: ★★★★ 4 stars
The bargain prices are part of the reason customers love Missguided. They also offer a large sales section and promos so everyone can afford the pieces they want.
Shipping: ★★★ 3 stars
Missguided is only offering UK standard shipping at the moment, which takes up to 7 days to be delivered.
Most customers had issues with late or lost packages, especially when Missguided had their US website. The brand has gotten better at shipping locally.
However, you can also find Missguided clothing at other retailers such as ASOS and ThredUp, if you're worried about shipping.
Quality: ★★★ 3.5 stars
The majority found that the pieces, even though they're fast fashion, were not of the lowest quality. Some of the dresses did have thinner fabrics or frayed hems but most customers forgave this because of the low prices.
Many customers say the quality is comparable to other fast-fashion brands such as Forever21, Boohoo, etc.
Customer Service: ★★★★ 4 stars
Customer service is reachable through online chat. Most customers were pleased with the quick responses and help from customer service.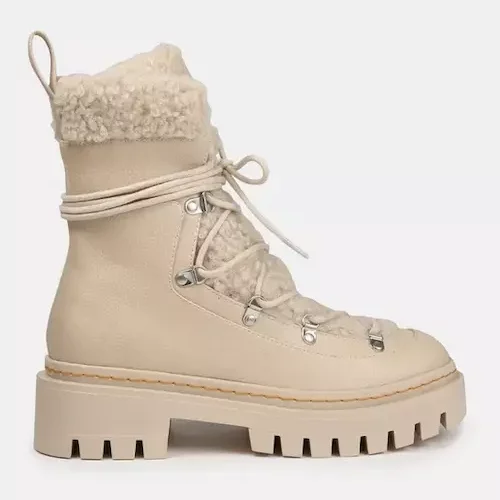 Missguided offers 150+ shoes with many different styles. These can be used for a lounge day or a business meeting. The designs include slippers, booties, mules, sandals, trainers, and more.
Their prices range from $20 to $80 with sizes UK sizes 3 to 8. For shopping ease, a size converter is offered to ensure correct size translation.
---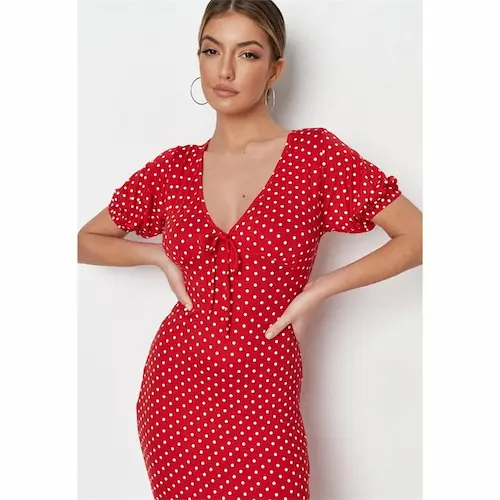 If you're looking for dresses, Missguided has got you covered for every occasion. Their 1,000+ styles in collections such as Black mini, bodycon, fit & flare, slinky, shirt, sweater, and bridesmaid dresses give you a lot to choose from.
Most of their dresses are crafted to accentuate the feminine silhouette, making you feel more confident than ever before. Prices range from $10 to $110 with sizes 4 to 28 or XS to L offered.
---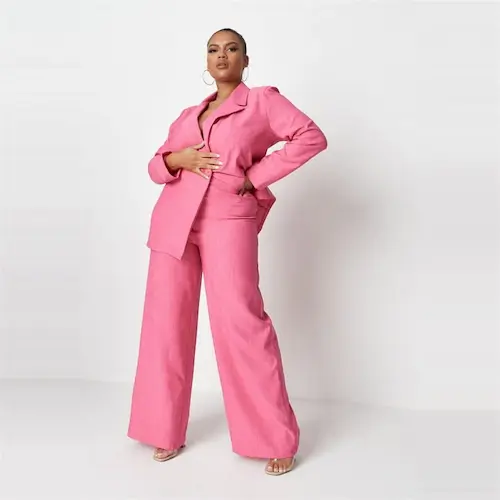 The plus-size collection is a bit small, only having about 170 products, but with the dropping of new products frequently, this number should be increasing soon.
The collection does have coats, dresses, jeans, bodysuits, and more. It offers sizes 16 to 26 and is priced between $4 and $200
What Customers Are Saying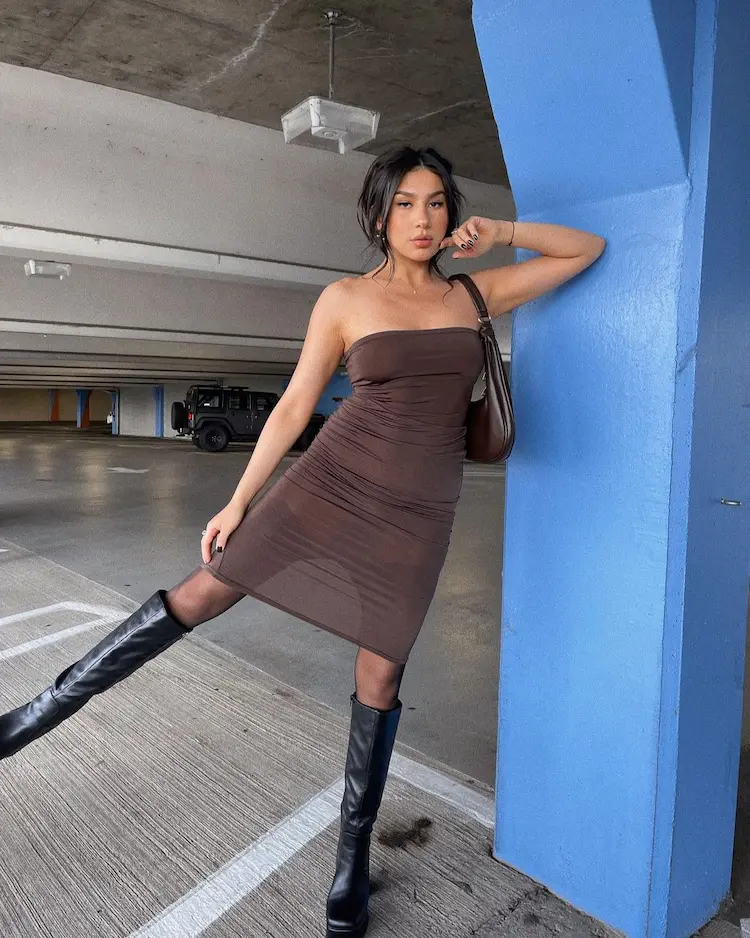 There were many customer reviews on sites such as Trustpilot and Sitejabber, below we have listed their main points:
Cute clothes
Decent quality
Great deals
Comparable to other fast-fashion brands
Shipping can take a while
Customer service is helpful
In Conclusion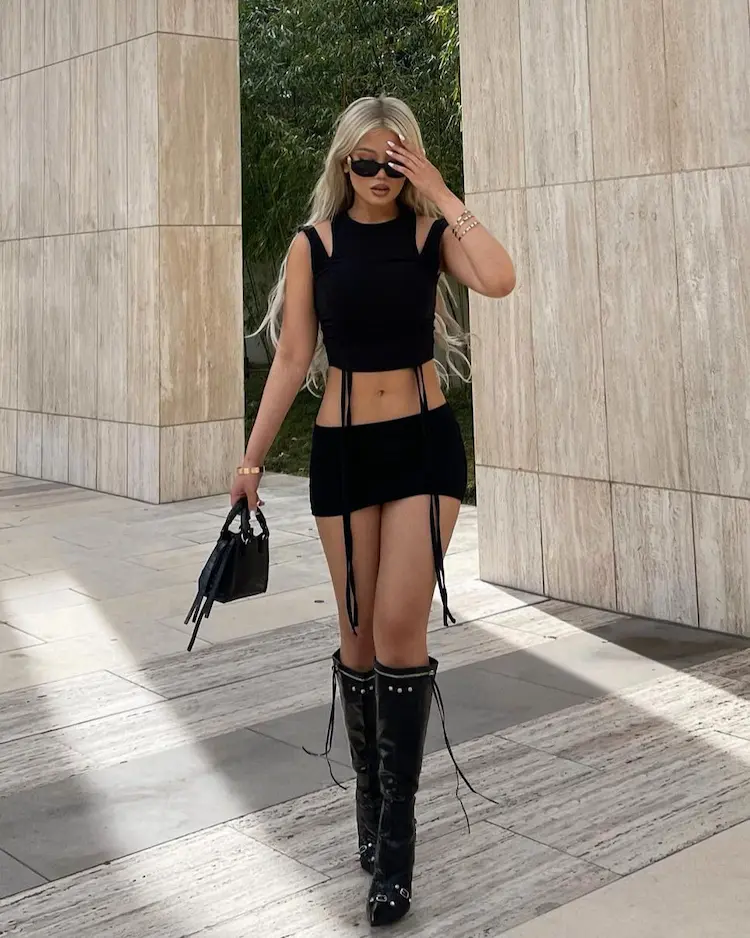 Missguided is a great brand if you are looking for seasonal, trending items at unbeatable prices.
If you are looking for long-lasting, high-quality clothing, Missguided might not be for you.
For those looking to purchase from Missguided, just be sure to keep your expectations in check!
Missguided Alternatives
If Missguided doesn't have quite what you're looking for, here are some alternate brands to shop from:
FAQS
Is Missguided Fast Fashion?
Yes, their "About Us" section, located on their website, states that, "it's not just fast fashion – its rapid fashion." So, they do sell fast fashion products. 
However, the main difference is they try their best to source ethically and avoid anything constituting modern slavery within their factories. 
Where is Missguided Located?
Its headquarters is based out Manchester, Great Britain with about 308 employees within their headquarters.  
Is Missguided Good Quality?
For the prices, Missguided is better quality than expected. Most customers were pleasantly surprised. However, others did get some faulty items with snaps missing or frayed hems. 
What Is Missguided's Return Policy?
Missguided's return policy allows customers 14 days from delivery to return their items. 
Return items must be in their original packaging and still have the tags attached. Some items are not eligible for return for hygiene reasons, such as pierced jewelry, cosmetics, and underwear or swimwear.
UP NEXT: 13 Brands Like Missguided For Super Trendy Outfits
.
.