Want to know more about this vegan brand? Keep reading our Matt and Nat review for the inside scoop!
When considering a purchase from Matt and Nat, you enter a battle about the ethics of buying vegan leather. Obviously, it's great for animal welfare, but what about labor and other environmental consequences?
While Matt and Nat offers affordable, vegan luxe fashion, there are lingering questions about how well the brand ranks on overall sustainability and quality. For answers, read this Matt and Nat review where we look into who they are, prices and policies, and customer experiences.
What is Matt and Nat?
Matt and Nat pledge to not use leather or any other animal materials in their designs. They offer minimalist and classy styles of handbags, accessories, footwear, outerwear, and knitwear all under $200.
Based in Montreal, Canada, Matt and Nat has grown from a small vegan fashion brand in Canada to collections found in over 800 boutiques worldwide. 
Matt and Nat Overview
As reflected in the name (Matt for material and Nat for nature), Matt and Nat claim values that include protecting the planet, animal welfare, and social responsibility. They offer high-quality, vegan pieces at affordable prices.
The great thing about Matt and Nat is that they offer less expensive prices for vegan fashion, with most of the collection under $200.
Plus, there is a wide selection of items on sale, and some items are even cut close to 50% off.
Even though Matt and Nat claim to use ethical and sustainable practices, some customers have speculations about their methods and question their transparency. We'll talk more about this below.
Matt and Nat Review
Overall: ★★★ 3 stars
Overall, most customers are happy with their purchases from Matt and Nat, often commenting on the high-quality and stylish pieces. Negative reviews, however, report poor customer service and a lack of transparency.
Price: ★★★★ 4 stars
All in all, Matt and Nat's prices are pretty reasonable. They can be pricey, but most customers state that the quality of the products is worth it.
Quality: ★★★★ 4 stars
Most customers agree that Matt and Nat's products are high-quality and durable, especially their bags and wallets.
Sustainability: ★★★ 3 stars
Even though Matt and Nat claim to practice ethical and sustainable techniques in their business, there have been quite a few accusations of "greenwashing," or exaggerating how safe their products are for the environment.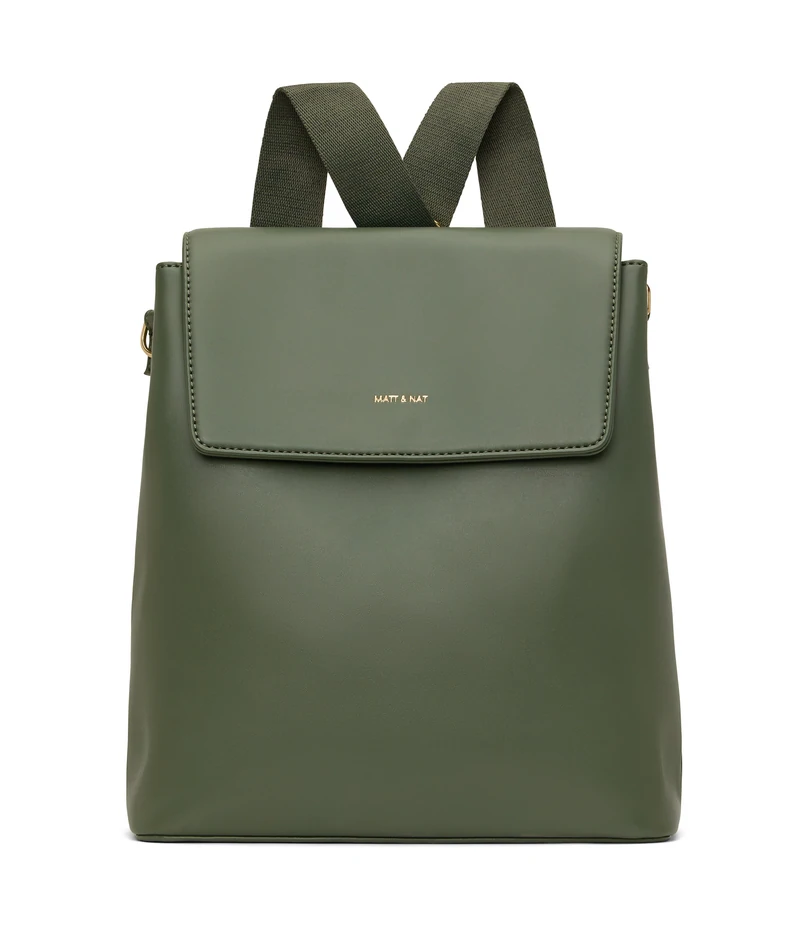 Not only is this backpack stylish, but it can also be converted into a shoulder or crossbody bag with adjustable and detachable straps.
It comes in a variety of beautiful colors and has the Matt and Nat logo embossed on the front.
---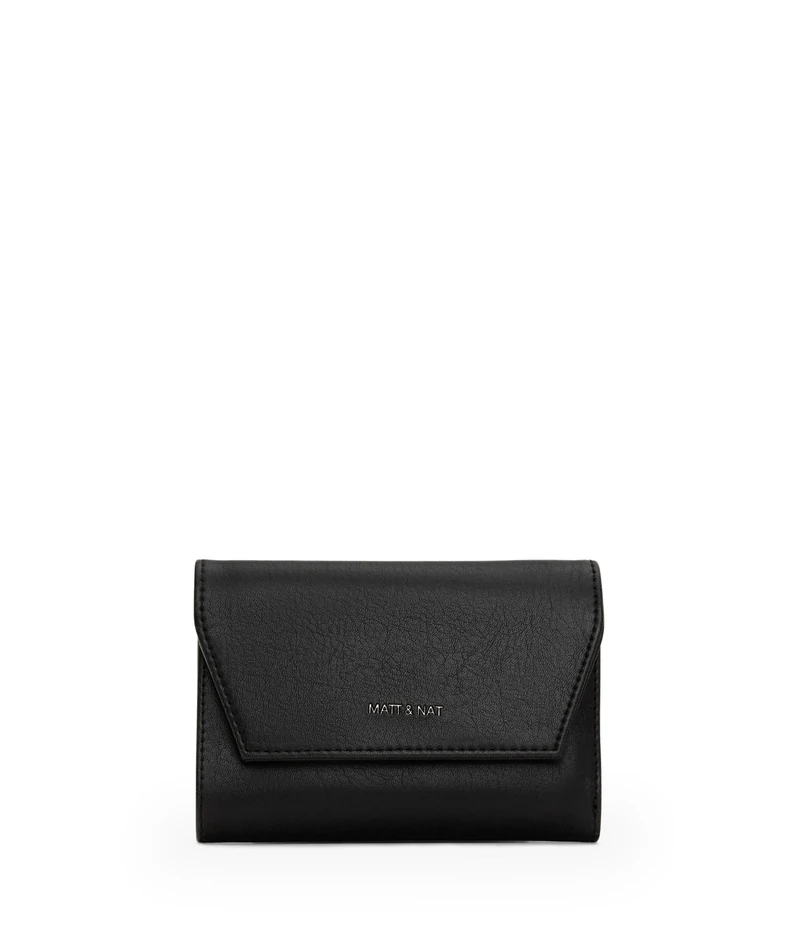 Another stylish, high-quality item, this wallet from Matt and Nat comes in a variety of colors and features 10 card slots, 4 slit pockets, and a divider with a zip pocket.
They mention that the interior is made from 100% recycled water bottles, but the outer material is not disclosed.
RELATED: 12 Best Vegan Handbag Brands
What Customers Are Saying
After researching experiences people had with Matt and Nat, we wanted to share what most customers had to say about the brand. Lots of customers commented on the brand's high-quality pieces, while negative reviews stated poor customer service and transparency.
Overall, here are the main takeaways from other Matt and Nat reviews:
High-quality
Durable
Stylish
Negative reviews commented on poor customer service
Other negative reviews speculate about how ethical and sustainable the brand really is
Is Matt and Nat ethical?
The brand seeks to be green by using high-quality vegan materials, recycled materials, and biodegradable PU (polyurethane) instead of PVC. They have a fairly detailed page about their materials on their website.
However, there is no specification about how much PVC is in the products, with some products still being 100% PVC, and lack of information on other environmental factors like toxicity and water usage.
Matt and Nat even received a warning from the Advertising Standards Authority (ASA) for exaggerating their use of recycled materials.
In addition, labor transparency is nearly nonexistent. Only one out of their numerous factories in China are designated as operating at a SA8000 standard (no child labor, freedom of association, safe and healthy working conditions). There is no evidence of living wages or other factory conditions disclosed.
Return Policy
According to their return policy, items must be returned or exchanged within 30 days of purchase in their original condition. The customer pays shipping fees. Please note that all items purchased on clearance or discount cannot be returned or exchanged.
For in-store purchases, the policy is the same, except there is no refund allowed. 
Conclusion
Overall, it seems that the growth of Matt and Nat sacrifices the production of consistent, quality vegan fashion products.
Although Matt and Nat provide a less expensive option, it might be worth the investment in higher quality designs, like Stella McCartney, to secure a long-lasting vegan product along with more transparent ethical standards. 
Matt and Nat Alternatives
If you decide Matt and Nat isn't for you, check out these alternatives worth looking into: