Maison Miru offers super chic, dainty, unisex jewelry that makes the perfect staple pieces in anyone's jewelry collection. Especially popular are their nap earrings, which are poke-free and perfect for comfortable snoozing.
But, should Maison Miru be the go-to store for earrings?
Read our Maison Miru Reviews to learn more about the brand's mission, quality, pricing, and more.
RELATED: Best Jewelry Brands You Should Know
What is Maison Miru?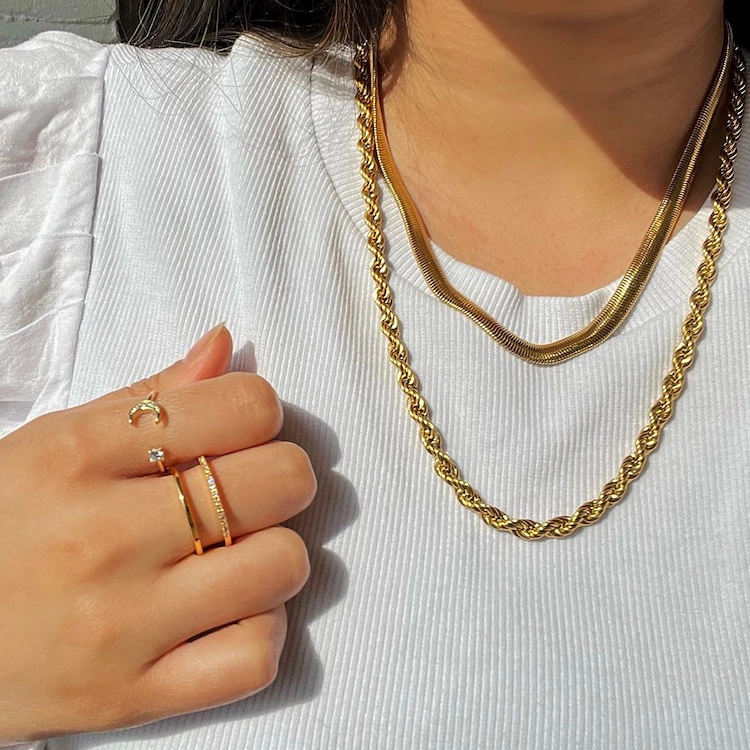 Maison Miru is a unisex jewelry brand that designs elegant, wearable, and hypoallergenic pieces.
The brand is known for its piercing earrings, traditional earrings, ear cuffs, nose rings, and stackable necklaces, bracelets, and rings.
Founder Trisha Okubo studied engineering at Stanford, which heavenly influenced the designs of the company today. Their mission is to make each customer feel like an "artist" when they wear their jewelry.
Is Maison Miru Legit?
Yes, Maison Miru is a legitimate jewelry brand and has plenty of stunning reviews to prove it.
However, you'll want to make sure that you're on the correct website (maisonmiru.com) as there are a number of websites that copy luxurious brands like this one and attempt to get false sales.
Maison Miru Reviews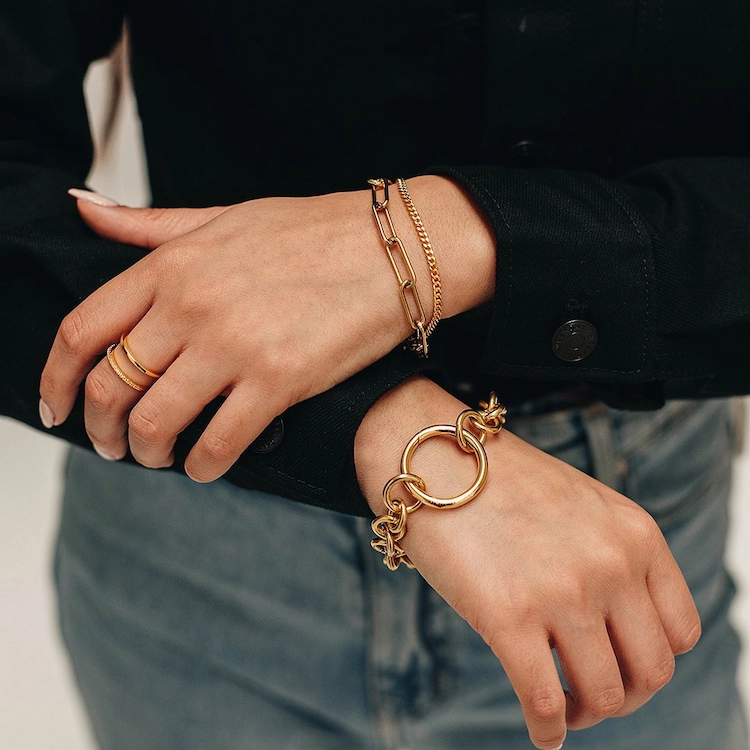 Overall: ★★★★★ 5 stars
Many customers were so ecstatic when finding this brand. They said the brand's earrings make good gifts, do not irritate the skin, and are stylish and comfortable to wear. All in all, this brand checks all the boxes.
Of course, every brand has some negative feedback, but it was difficult to find for this company. However, a few customers had difficulty inserting some of the earrings or said they got unscrewed in the back.
Aside from these minor complaints, though, the reviews for the brand are overwhelmingly positive. Customers felt the quality and price were great, and they received their orders on time.
Pricing: ★★★★ 4 stars
This brand's pricing is a bit high, but it promises high-quality materials for sensitive piercings.
Earrings cost anywhere from $40-$300 and are typically made from 14K gold. Be sure to check the product description to find the ones made of 14K gold.
The company also sells ear cuffs to add a bit of bling to your ear for around $40-$100, and other jewelry is priced at $40-$200.
For the quality, many customers felt the pricing was reasonable.
Shipping: ★★★★★ 5 stars
Customers felt the shipping was fast and seamless.
In the US, Maison Miru offers free standard shipping on orders over $75. On US orders below $75, the shipping rate is just $7. Expedited shipping is an additional $5.
Orders are typically fulfilled within 1-3 business days and shipped within 2 to 7 business days.
Quality: ★★★★ 4.5 stars
Many customers said the quality of the jewelry was excellent and didn't cause any irritation.
One customer said they did have issues with gems falling out after less than 3 weeks of wearing the piece but was able to get a replacement without any issue, proving the company puts quality to a high standard.
Many of the pieces on the website say they are made from 14K gold, implant-grade titanium, sterling silver, and other safe, high-quality materials, according to the company website.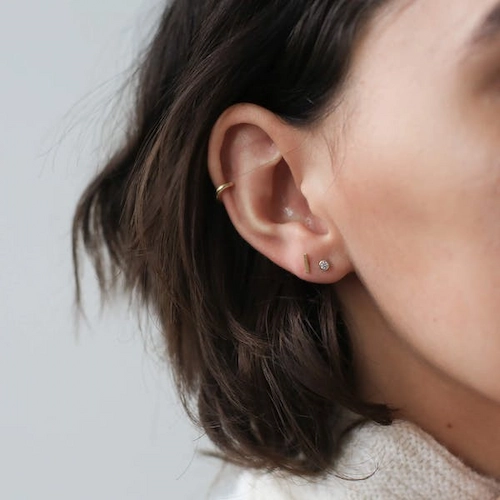 These stunning, elegant flat-back earrings are designed to be worn 24/7 and without poking you. The earrings are made with implant-grade titanium to be safe for sensitive skin they were made in a 20g thickness so they can be worn on the lobe.
There are also additional sizes available for tragus, helix, and other cartilage piercings.
A few customers had trouble putting these earrings in or keeping them in, but another parent said these earrings are toddler-proof!
Many thought the earrings were comfortable for everyday wear.
---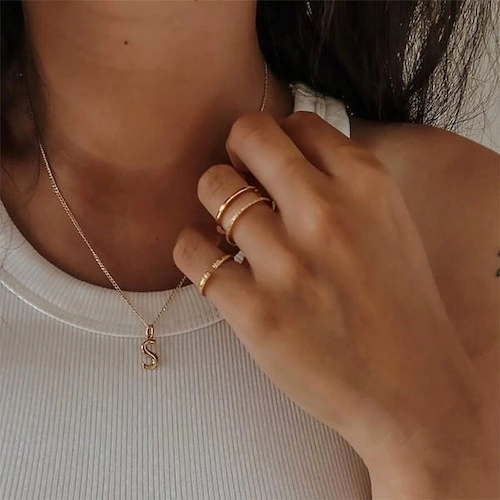 This charm necklace is the perfect gift!
You can choose any initial letter in gold or sterling silver and can even add an initial for sentiment.
Many customers described the necklace as dainty and chic, and they loved the quality, too.
---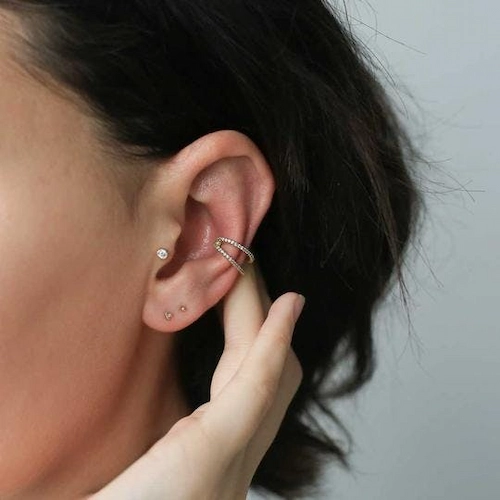 These flat-back earrings are designed for comfort and are perfect for a second piercing. It's a piece of jewelry you can wear 24/7 that symbolizes the trinity—the past, present, and future—and is a talisman of growth and good fortune.
You can choose between a 6 or 8mm length and a 16 or 18g gauge. Plus, it's solid 14K gold.
What Customers Are Saying
We looked at what customers say about this brand online, and we're pleased to say most customers rave about their Maison Miru jewelry. Here are the main points of feedback from customers:
Comfortable to wear
Great quality
Stunning designs
Great for sensitive skin
Fast shipping
Can be difficult to put in
In Conclusion: Worth It?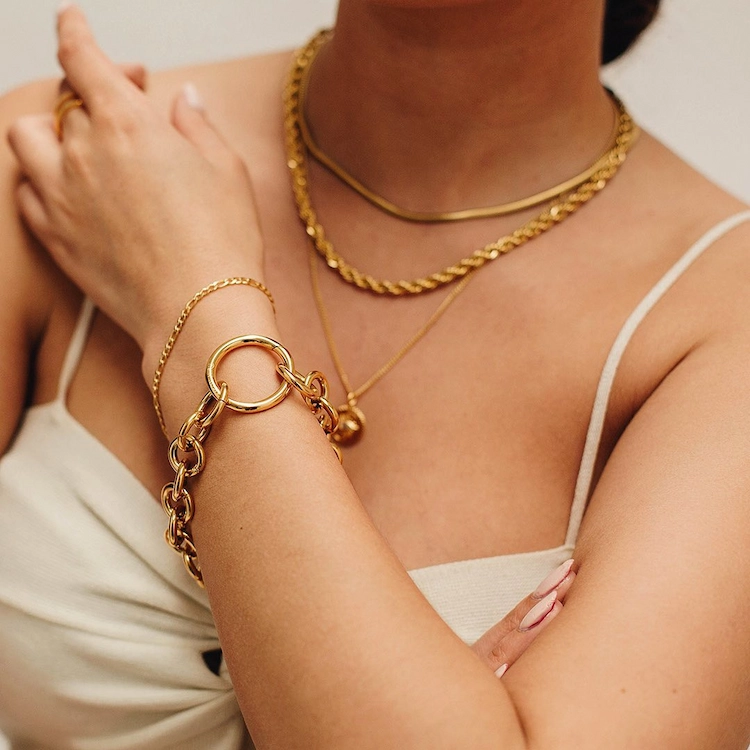 Maison Miru is a safe bet if you need any kind of jewelry. They are a bit pricier, but the quality is more than worth it.
Their jewelry pieces are the perfect essential accessories you need to complete your wardrobe. You won't be disappointed!
Check out all of the types of piercings they offer jewelry for!
Maison Miru Alternatives
Return Policy
Maison Miru offers free returns and exchanges within 30 days of purchase. Customers typically receive their refund within 10 business days.
Even more, Maison Miru wants to fix any issues you have before you have to return a piece of jewelry. They even offer a sizing chart and size quiz to help you get the right product for you!
FAQs
Is Maison Miru Good?
Yes, Maison Miru is made with great materials like 14K gold, sterling silver, implant grade titanium, and is safe for sensitive skin. Customers have great things to say about the brand.
Is Maison Miru real gold?
Some products are real gold, and the website will state if the earring is made with solid 14K gold or not. 
Where Is Maison Miru Located?
Maison Miru is located in New York.